Hello, friends! The coldest months of the year are approaching and nothing like a good cup of hot cocoa to keep ourselves warm on those very cold days! I am excited to share my favorite Pink Hot Cocoa recipe with you today!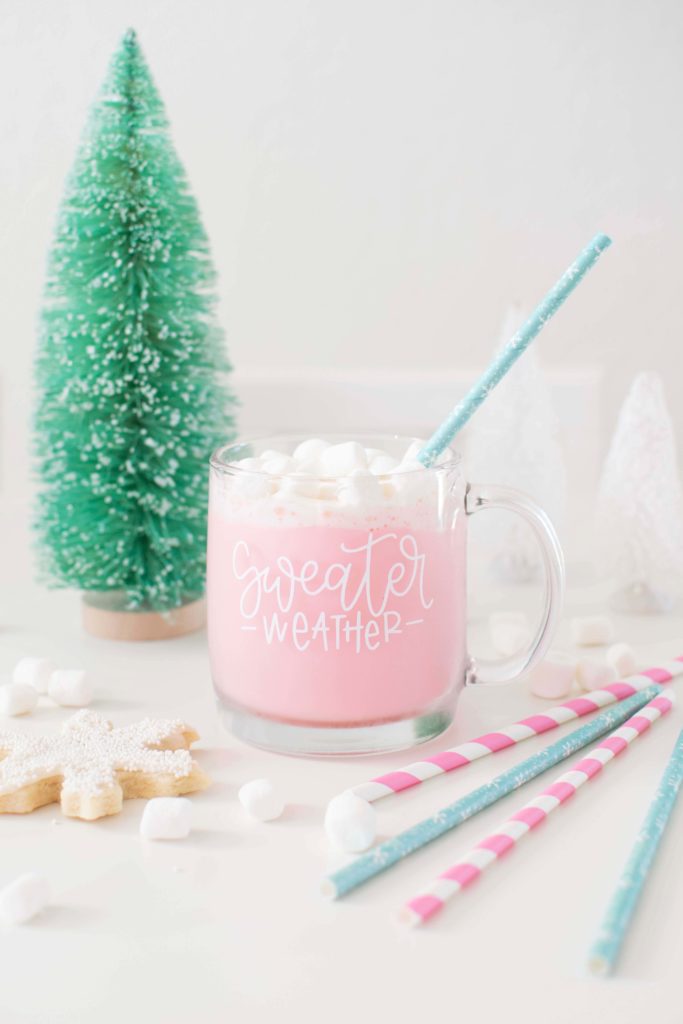 This Pink Hot Cocoa is perfect for a Winter Wonderland Themed Party as well. My 4-year-old daughter is a winter baby so every year I make a cup of this pretty hot cocoa for her. She absolutely loves it!
If you would like to make your own, please feel free to use my favorite recipe!
Ingredients:
2 cups of milk
1/4 cup white chocolate chips
All natural pink food coloring
Mini marshmallows (optional)
Whipped cream (optional)
Directions:
1. Over a medium low heat, combine milk, white chocolate chips, and pink food coloring until desired shade of pink. Stir until chocolate is melted.
2. Pour into mugs and top with whipped cream and mini marshmallows if desired.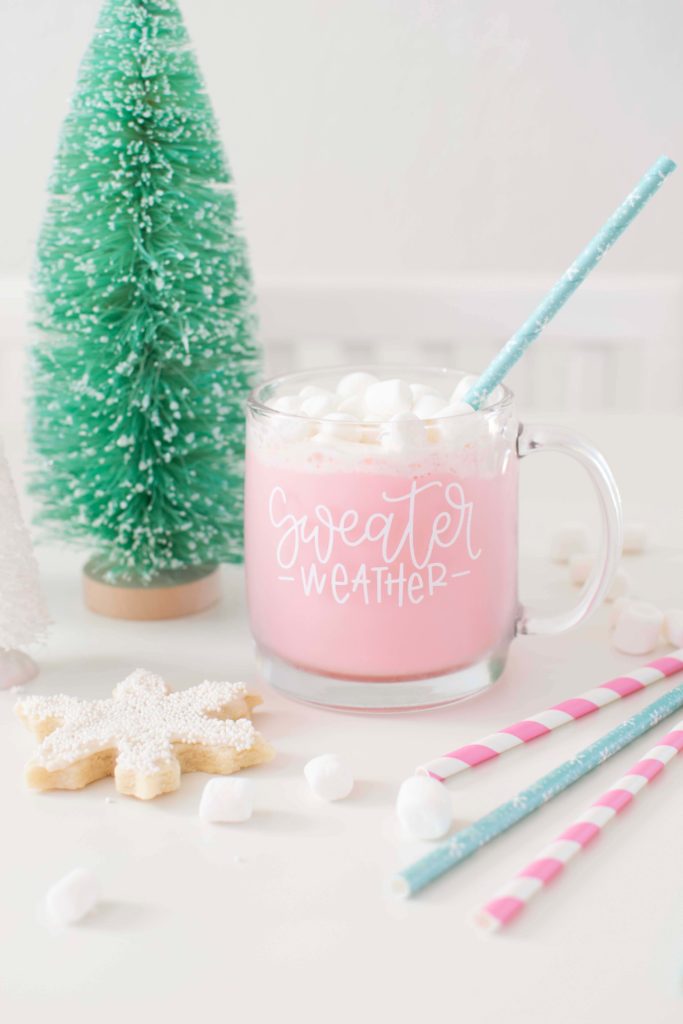 Styling & Photography: Andressa Hara, creative director at Twinkle Twinkle Little Party
Mug: J. Isabel Designs
I hope you enjoy this Pink Hot Cocoa recipe, friends! Pair it with our Snowman Cookies and you are all set!