This shop has been compensated by Collective Bias, Inc. and its advertiser. All opinions are mine alone. #SipIndulgence #CollectiveBias
Hello, friends!
I am so excited to share this fun Craft Party I hosted few days ago in partnership with NESTLÉ® COFFEE-MATE® It was a much needed Girls Get-Together considering we are all moms who get so involved with every day errands and caring for our little ones. Sometimes we forget we need some mommy time and how to have fun! Who can relate?
To set the tone for the party, I sent out this simple invitation. No matter how casual the event is, I always design and mail an invitation. (It's the designer in me!) Plus, it's always nice to let our guests know what to expect, right? No worries, we are sharing the free printable file so you can use for your own event!
Something you should know about me, I always have my coffee with creamer or should I say creamer with coffee? I just LOVE creamer! I was excited to introduce to my girlfriends the new NESTLÉ® COFFEE-MATE® Chocolate Boutique Liquid Coffee Creamers.

My idea was to set up a simple yet pretty table with some yummy goodies that would pair well with coffee & these 3 new NESTLÉ® COFFEE-MATE® liquid coffee creamer flavors. I wanted to create the perfect casual set up we could all eat, drink and craft!
The main table consisted of a delicious bundt cake I made from scratch using the Cafe Mocha flavor (we are sharing the recipe!!), powdered donuts and assorted muffins. Just the perfect amount of sweetness!
This Cafe Mocha Bundt Cake is so delicious and what I love about it is the fact it's not overly sweet. I can't wait to try the Toffee and Salted Caramel flavors for this recipe!
Here's what you will need to make your own Cafe Mocha Bundt Cake:
INGREDIENTS:
1 cup brown sugar
1 cup canola oil
3 eggs
1 cup NESTLÉ® COFFEE-MATE® Cafe Mocha Liquid Coffee Creamer
2 1/2 cups flour
1/2 teaspoon baking soda
1 1/2 teaspoon baking powder
1 teaspoon salt

DIRECTIONS:
1. Gather all your ingredients and pre-heat the oven to 325 degrees.
2 & 3. Mix NESTLÉ® COFFEE-MATE® Cafe Mocha Liquid Coffee Creamer and canola oil in a separate small bowl.
4. In a large bowl, mix sugar, eggs and the oil + creamer mixture
5. Beat slowly until combined.
6 & 7 In a separate medium bowl sift flour, baking powder, baking soda and salt.
8. Add the dry ingredients slowly and beat on low speed until combined.
9. Gently pour the batter into a coated 10 inch bundt cake pan. Note: You can coat the pan with spray or oil. Just make sure it's coated evenly. Bake at 325 for about 45 min. Note: It varies from oven to oven. You can do the toothpick test! If the toothpick comes out clean, the cake is ready!
Enjoy!
As part of our decor, I incorporated a DIY calligraphy chalkboard sign that read "Coffee & Friends – The perfect blend" If you would like to create your own, just follow this simple step-by-step tutorial available here.

I also made heart shaped coffee bean tags to tie in the party theme. They turned out so fun! Not to mention the smell was so delicious!

*I simply used a heart cutter, traced the shape on thin cardboard, then glued the coffee beans on top. They looked perfect attached to our coffee mugs!

I also decided to use them to make a decorative garland!
Every girls get-together calls for fresh blooms. They add the perfect casual yet elegant feel to any event!

We had an amazing time! We were able to sit back, relax and craft while enjoying a cup of coffee with Coffee-Mate. Good thing all of us love our coffee with lots of creamer. Needless to say, we absolutely loved indulging in these 3 NESTLÉ® COFFEE-MATE® liquid coffee creamer flavors: Salted Caramel Chocolate, Chocolate Toffee Truffle and Cafe Mocha. Yum!
Each one of us worked on a customized coffee mug. It was the perfect party craft idea – quick, easy and fun! Not to mention they make amazing gifts to loved ones.
Would you like to incorporate this craft idea into your next party? Just follow the step-by-step tutorial below:
Supplies needed:
1. Download our free templates here and print the file on regular printing paper. Cut them out.
2. Rub the back of chosen design with a pencil.
3. Attach the design to the mug using clear tape.
4. Trace the design using a pencil.
5. Remove the paper. You will see the design ready to be traced with the marker.
6. Trace and fill in the design using a permanent marker. Let it dry for a few hours.
7. Place the mugs on a baking sheet and bake them at 350 degrees F for 30 minutes.
Note: Do not place your mugs in the dishwasher.
**************
After working on our DIY mugs, we decided to display our creations on the main table!
My special guests got to build their own take-home gift baskets. I set up a portable tray showcasing NESTLÉ® COFFEE-MATE® Chocolate Boutique Liquid Coffee Creamers by our main table so they all could grab one of each flavor.
Each guest took home all 3 flavors (Yes, all 3 flavors!) of NESTLÉ® COFFEE-MATE® Chocolate Boutique Liquid Coffee Creamers, coffee bean jars, a coffee mug and coffee stencils. To make our Bundt Cake, we only need 1 cup of creamer. I wanted to make sure they had enough to try the cake recipe and have enough creamer for their coffee! They all loved these decadent flavors. Why not take one of each?



We also had fun sprucing up our coffee using fun stencils before the party ended. A mom can never have enough coffee with creamer, right? Cafe Mocha is definitely one of our favorite flavors!

Love Coffee Mate as much as we do? We would love to see you recreate this party! Below is the list of all the printables we used to get you started. You can download them for free and have fun planning your own! Yay!

Coffee Mug Templates (DIY Coffee Mug)
*****************
You can find NESTLÉ® COFFEE-MATE® Chocolate Boutique Liquid Coffee Creamers: Salted Caramel, Toffee and Cafe Mocha at your local Walmart! Have you heard of Ibotta? It is a smart new way to earn cash when you shop and it's better than coupons! Ibotta is offering $ .75 on NESTLÉ® COFFEE-MATE® Chocolate Boutique Liquid Coffee Creamer. Any variety – 16 fl. oz. Click here to redeem yours!
I hope you have an amazing time planning your own Girls Get-Together! We can't wait to see what you create and which flavor creamer you like the best!
Stop by to let us know!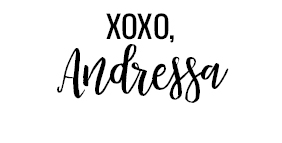 Credits:
Concept, Photography & Printables: Andressa Hara of Twinkle Twinkle Little Party