This post is sponsored by Nellie's® Free Range Eggs. All opinions stated are my own.
I am so excited to share new Kids Halloween party ideas with you today! I can't believe Halloween is around the corner! How did that happen? Even though Halloween might feel a little different this year, it hasn't been cancelled, my friends. You can absolutely still make it special!
I've teamed up with Nellie's Free Range once again to bring you fun Halloween party ideas that I hope will inspire you to celebrate at home with your kids. We are sharing Purple People Eater cupcakes (recipe and decorating ideas) and an adorable spider craft using upcycled egg cartons!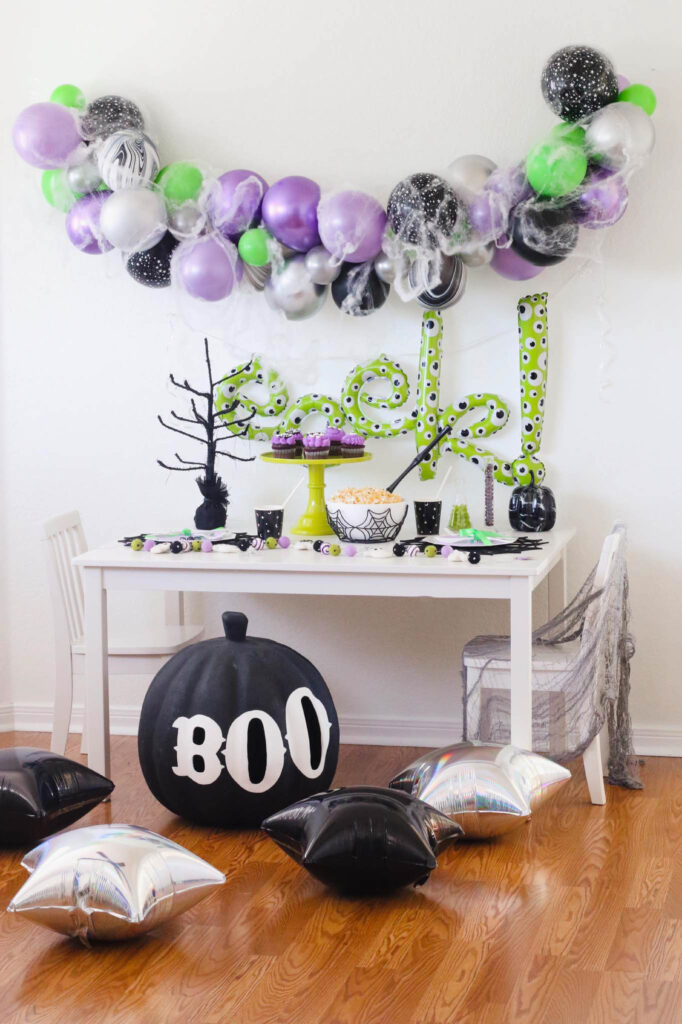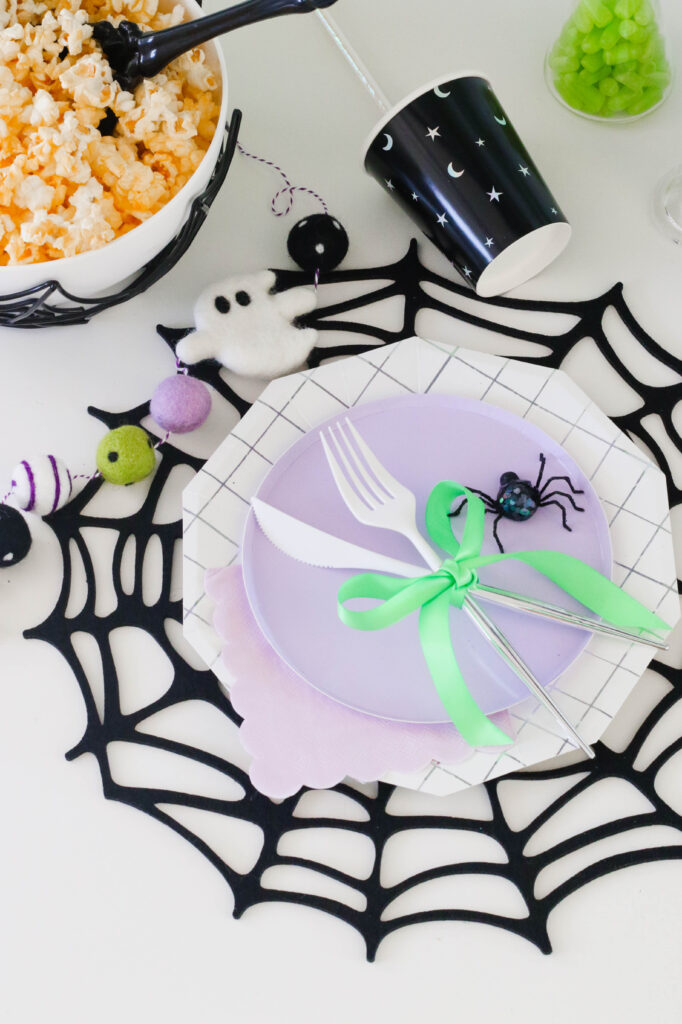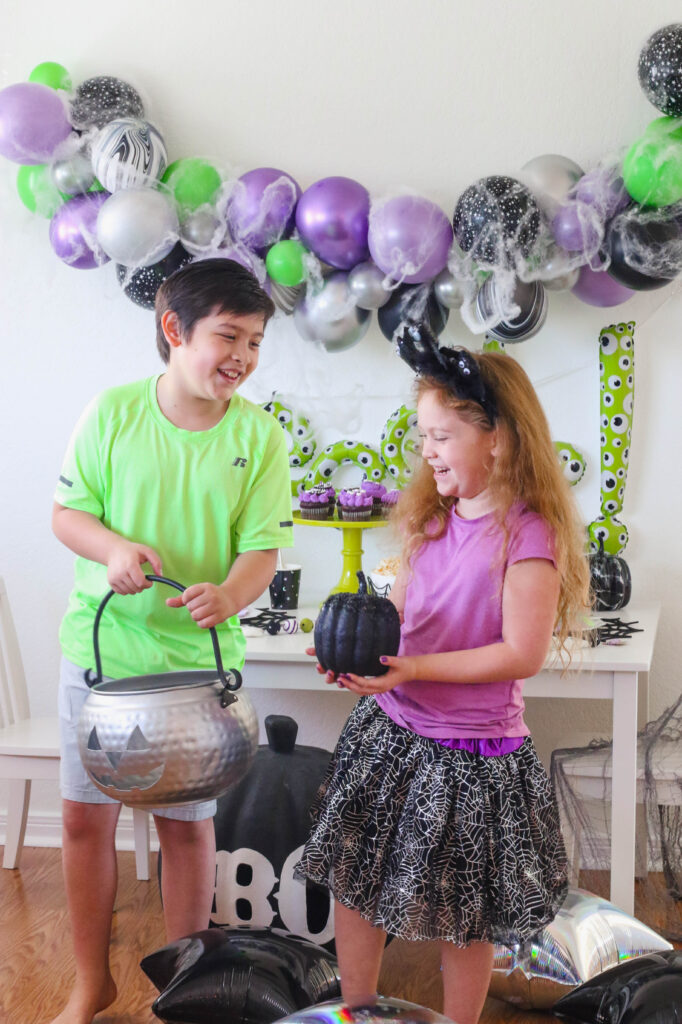 I was so excited to make these fun Purple People Eater cupcakes. They couldn't be simpler to decorate! I used one large piping tip to pipe my purple icing, and a small tip for the little white details.
I love the EEK eyeball balloon I used as our party backdrop so much, it inspired me to create party treats using candy eyeballs.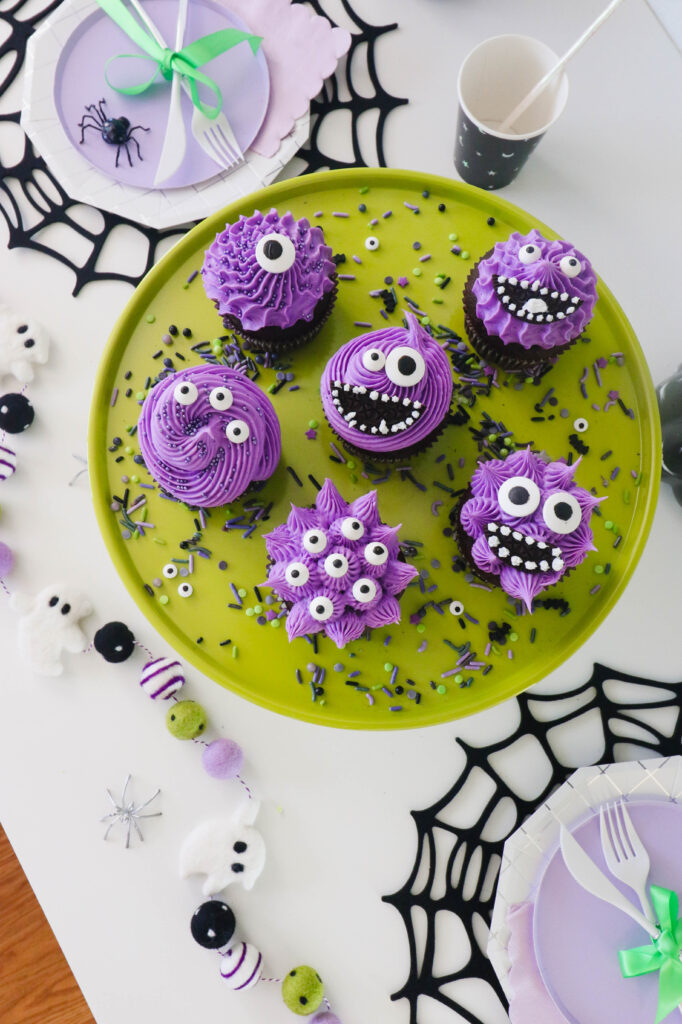 Chocolate Brownie Purple People Eater Cupcakes
For The Cupcakes
YIELD: 12 CUPCAKES
INSTRUCTIONS:
Preheat oven to 350°F. Line a muffin tin with 12 cupcake baking papers. Set aside.
In a stand mixer fitted with the paddle attachment, cream the butter and sugar on high speed for 2 minutes until light and fluffy?. Beat in eggs, milk, and vanilla extract.
Turn speed to low and mix in the cocoa powder, flour, baking powder, and salt.
Pour into baking cups and bake for 20 minutes. Remove from the oven and allow to cool completely on a cooling rack.
How to make purple frosting
Place butter in a bowl and beat with an electric mixer until fluffy.
Add in 1 teaspoon of vanilla extract and the 1/4 cup milk. Beat on high until blended. Add more milk if your frosting is too stiff, one tablespoon at a time.
Add 2 cups of powdered sugar into the mixture and beat until blended.
Beat until fluffy. Set a small amount of white frosting aside for adding details like teeth to your Purple People Eater cupcakes. To the remaining frosting, add 20 drops of red food coloring for every 10 drops of blue coloring. Add color until you achieve your desired hue.
Note: You may end up with leftover frosting depending on the piping technique you decide to use.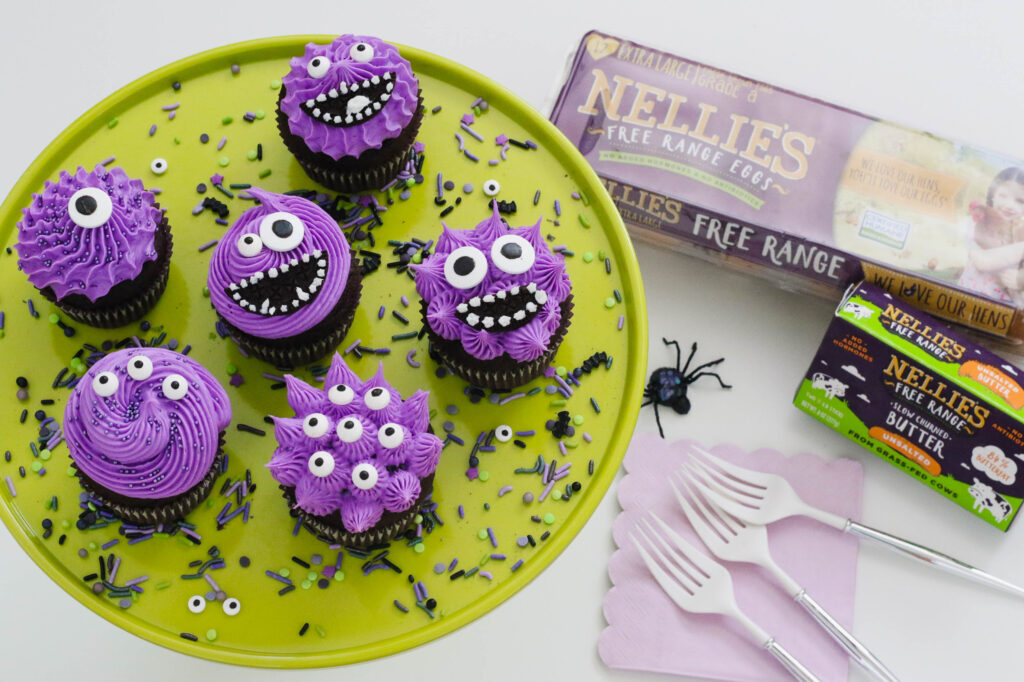 For decorating:
Purple frosting
White frosting
Medium and large candy eyeballs
Purple sprinkles
Chocolate cookies cut in 1/2, such as Oreos
Large star decorating tip (for the fur)
Small star decorating tip (for teeth and tongue)
2 Piping bags
Once the cupcakes are cooled, use a piping bag with a large star tip to pipe the purple frosting onto your cupcakes in your desired design. Just be creative! You can play with the icing technique of your choosing. I used only one large decorating tip for the fur to make it simple!
To bring your purple people eater cupcakes to life, use the halved chocolate cookies for the mouths and candy eyeballs for the eyes. Place your white frosting in a piping bag with a small star tip, then add piped little teeth and tongues onto the mouths.
To give your purple people eaters their classic horns, place a single piece of candy corn just above the eyes.
Finish with purple sprinkles, then enjoy your one-eyed, one-horned treats!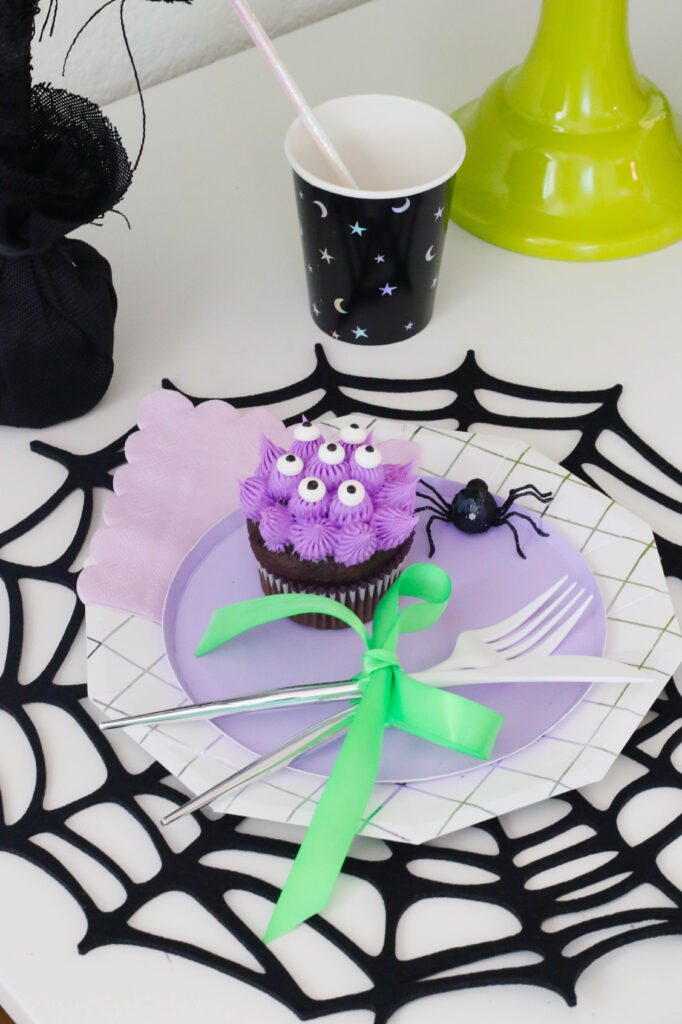 My kids had so much creating fun spiders using egg cartons! It's a fun and quick activity that will fit any Halloween theme.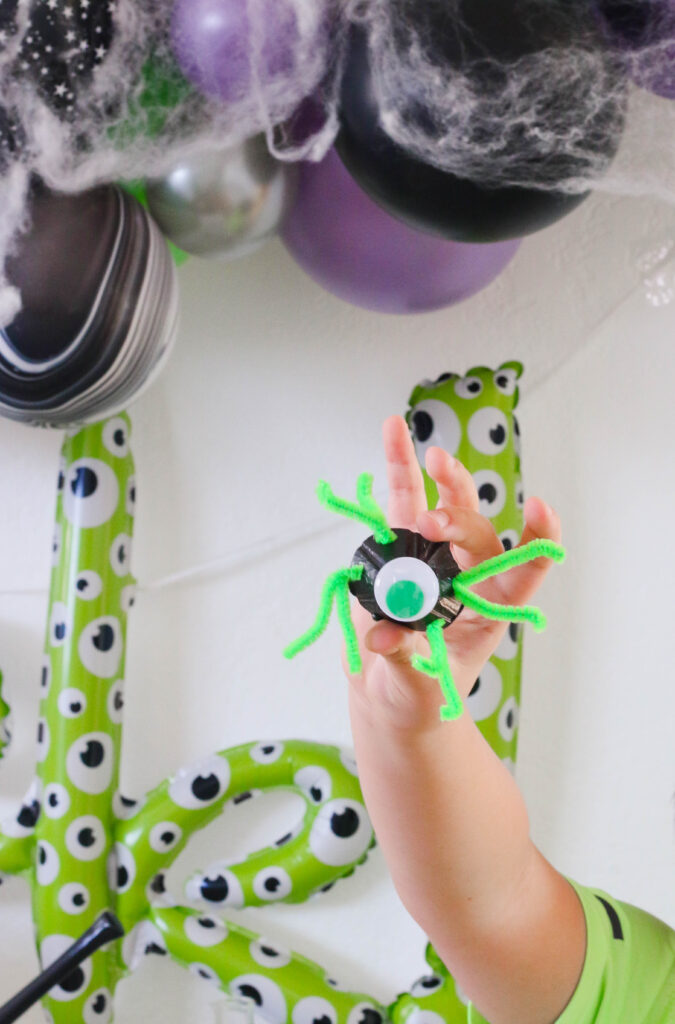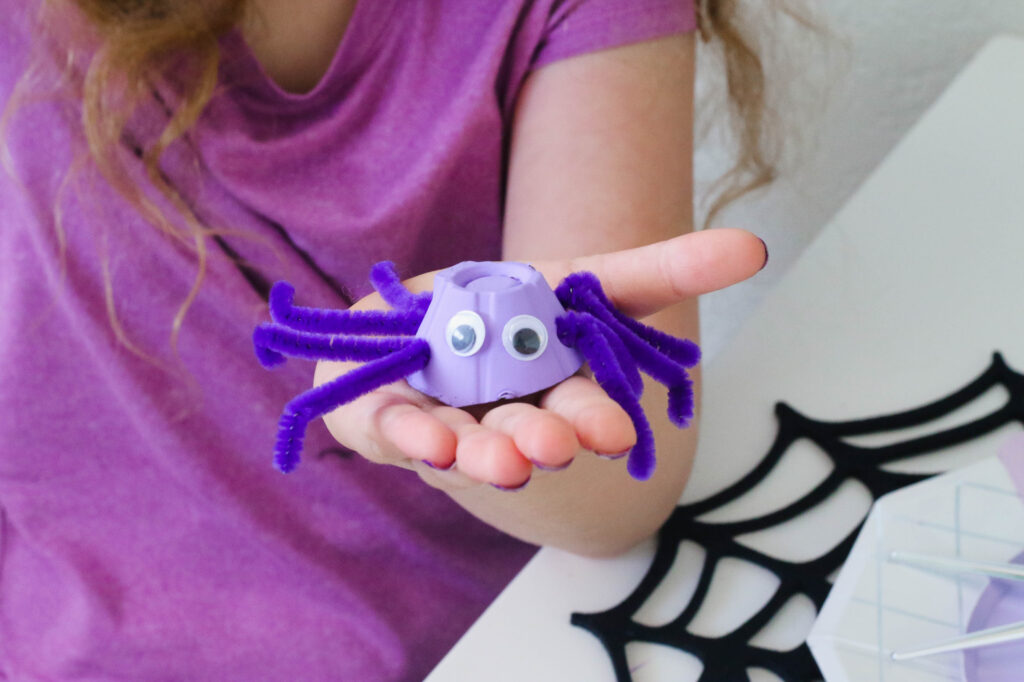 Egg Carton Spider Craft
What you will need for this fun craft:
Acrylic paint
Paint brush
Mini cups (disposable or whatever you use for crafting)
Pipe cleaners
Googly eyes in different sizes
Scissors
Hole punch
Glue
Instructions:
Cut out individual egg carton cups. Paint them in the colors of your choice. Let them dry completely.
Cut 2 pipe cleaners in half,then fold those cut pieces in half again to create 8 legs.
Punch 2 holes on each side of your egg carton cup and attach the legs by twisting them in the inside of the cup.
Attach googly eyes to the cup using glue.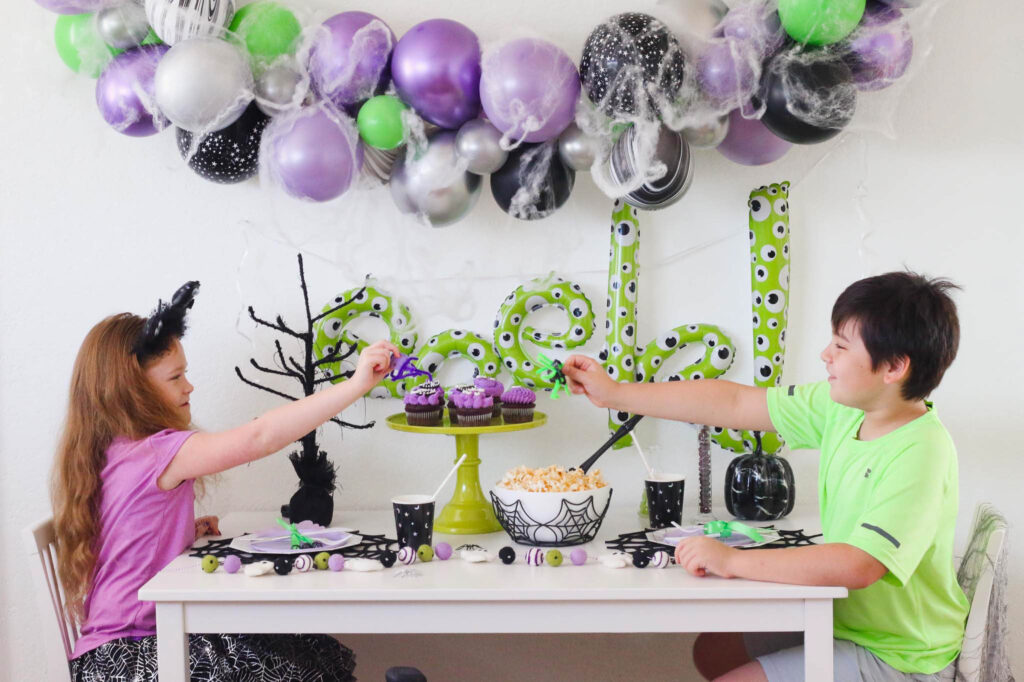 In addition to the fun Purple People Eater cupcakes, the kids enjoyed popcorn and cotton candy cake!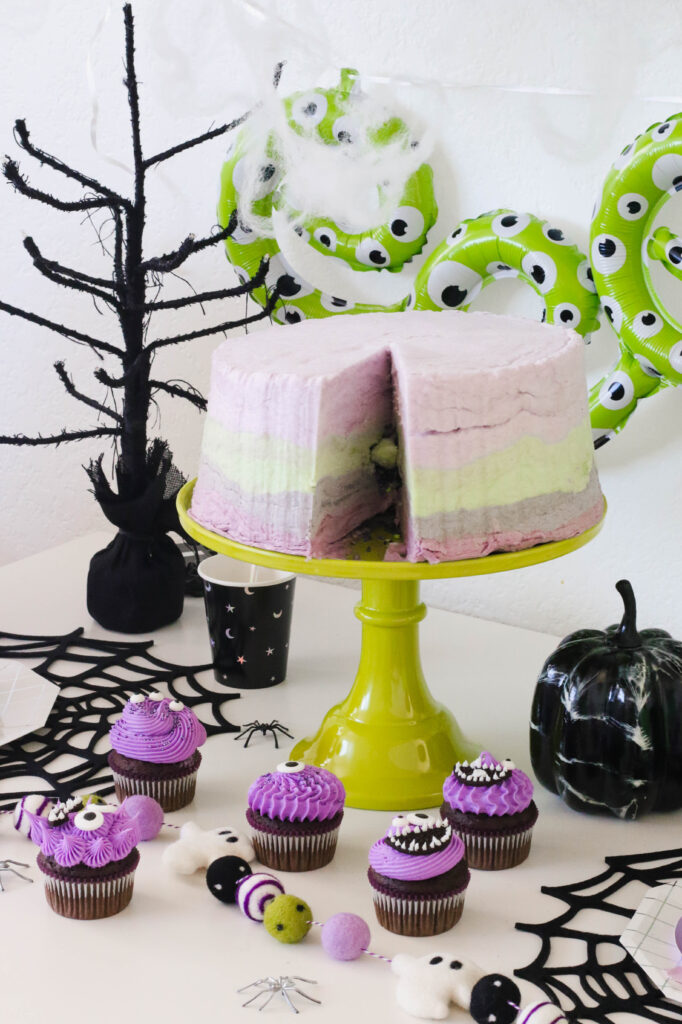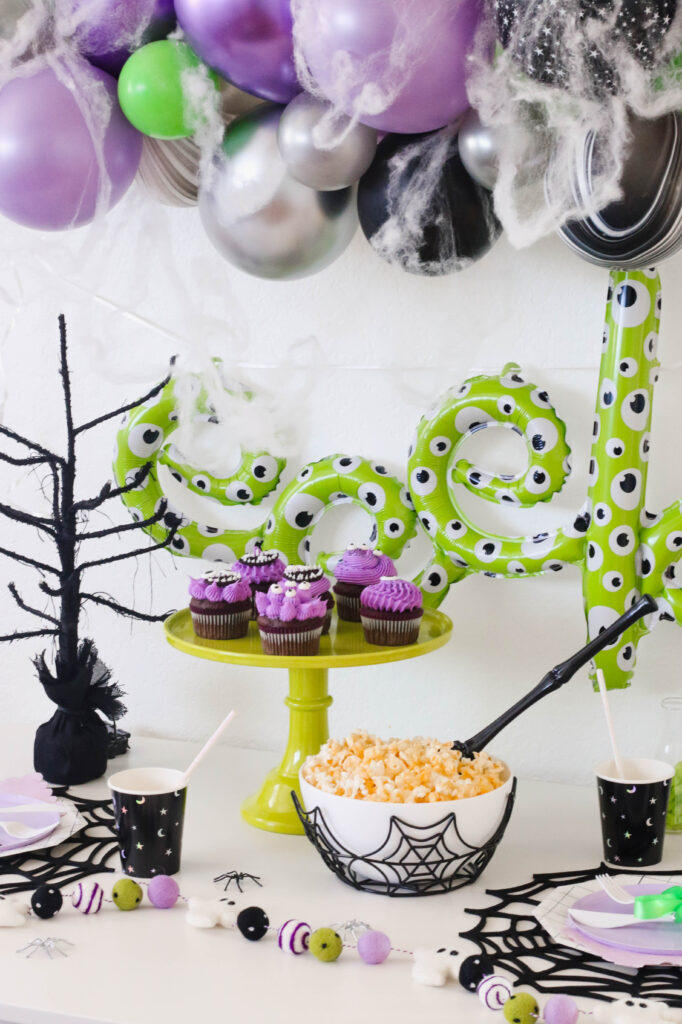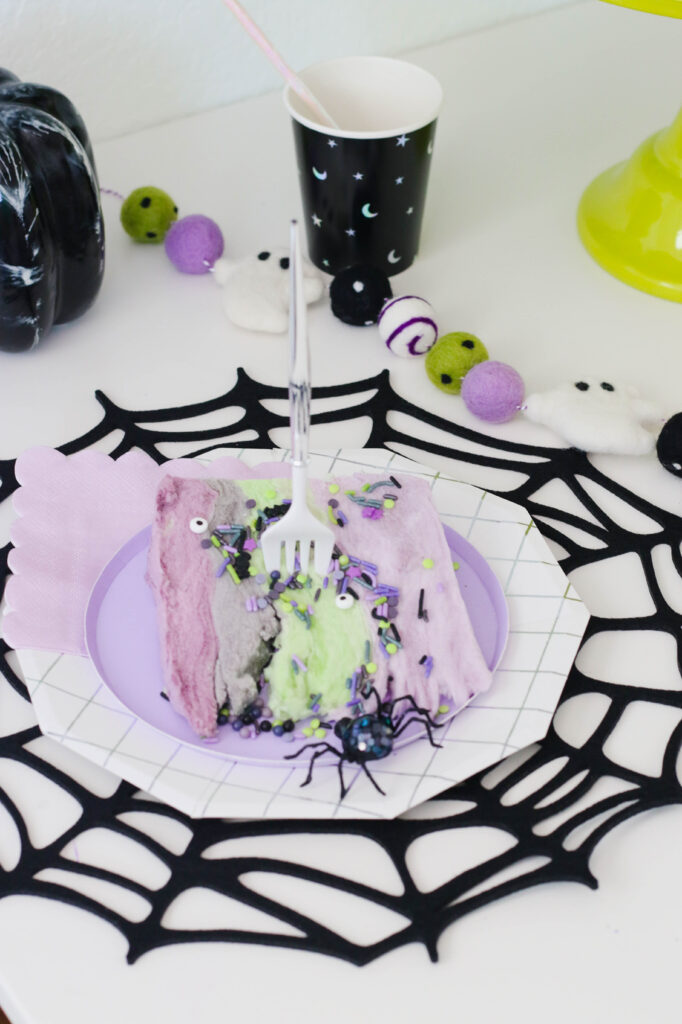 I hope you feel inspired by these fun Kids Halloween party ideas, my friends!