This post is in partnership with Zonderkidz.
Hello, friends!
Easter is around the corner and thanks to our sponsor Zonderkidz, we're getting the family ready for Easter! I am pretty sure you are familiar with The Berenstain Bears Books. We love The Berenstain Bears so I was excited to read with my kids The Berenstain Bears and the Easter Story by Jan & Mike Berenstain, originally released in 2012. I love the fact it provides a positive message to the kids by teaching them in a fun way that Easter is more than jelly beans and peeps.
The Berenstain Bear cubs are candy-crazy this Easter! But Missus Ursula and some Sunday school students tell the cubs about the true meaning of Easter. Includes a sheet of colorful stickers!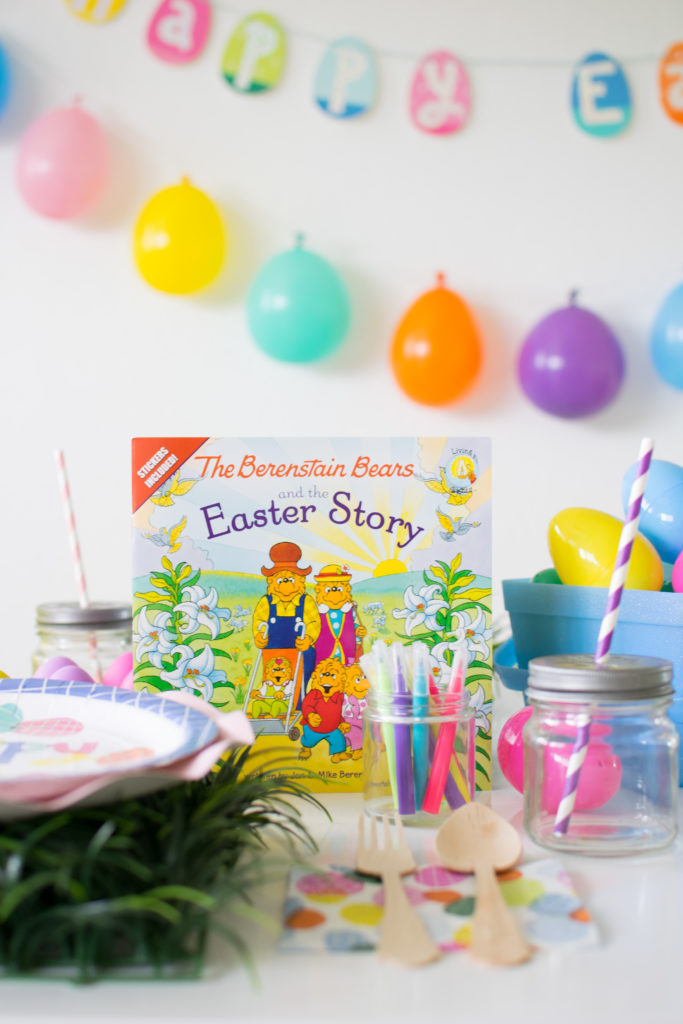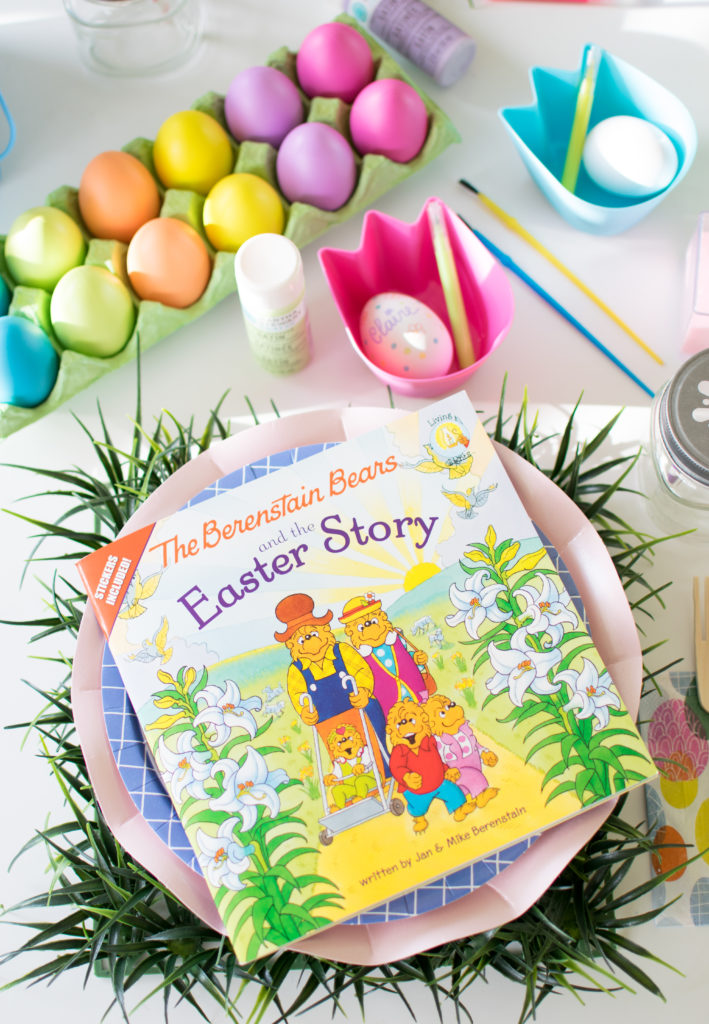 The kids love the fact The Berenstain Bears and the Easter Story book comes with fun stickers. When you are a kid, you can never have enough stickers, right? In order to celebrate Spring and this adorable book, we had a fun morning of Easter Egg Decorating.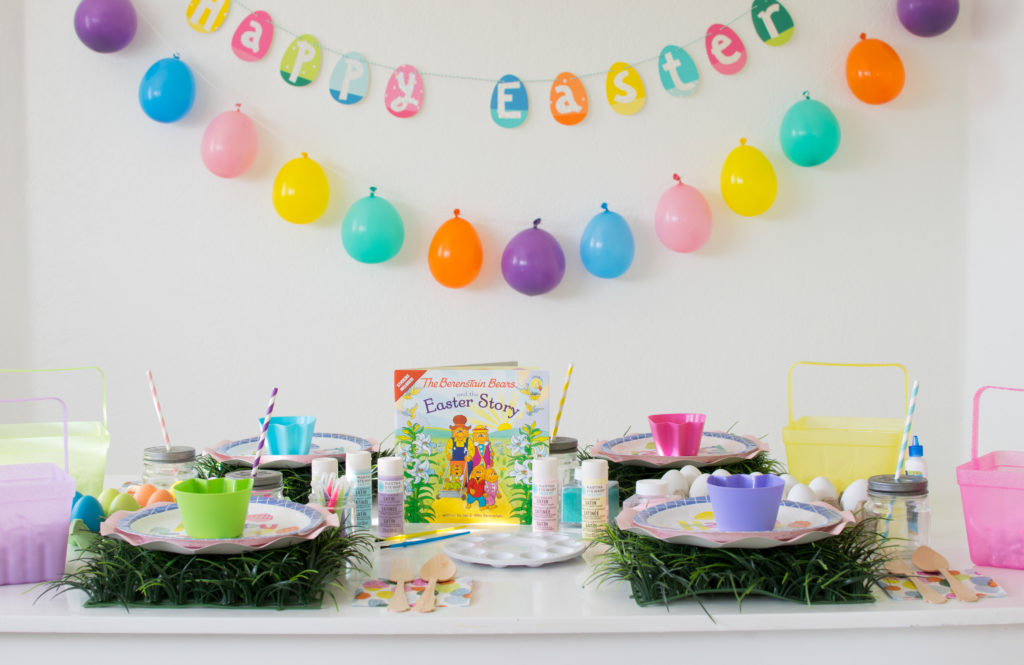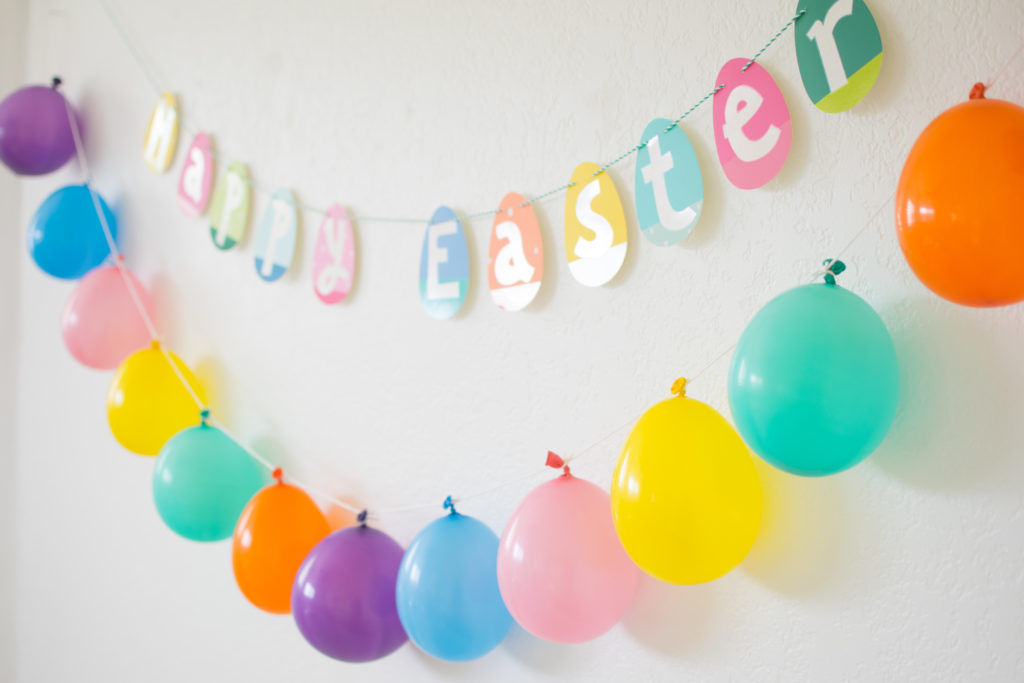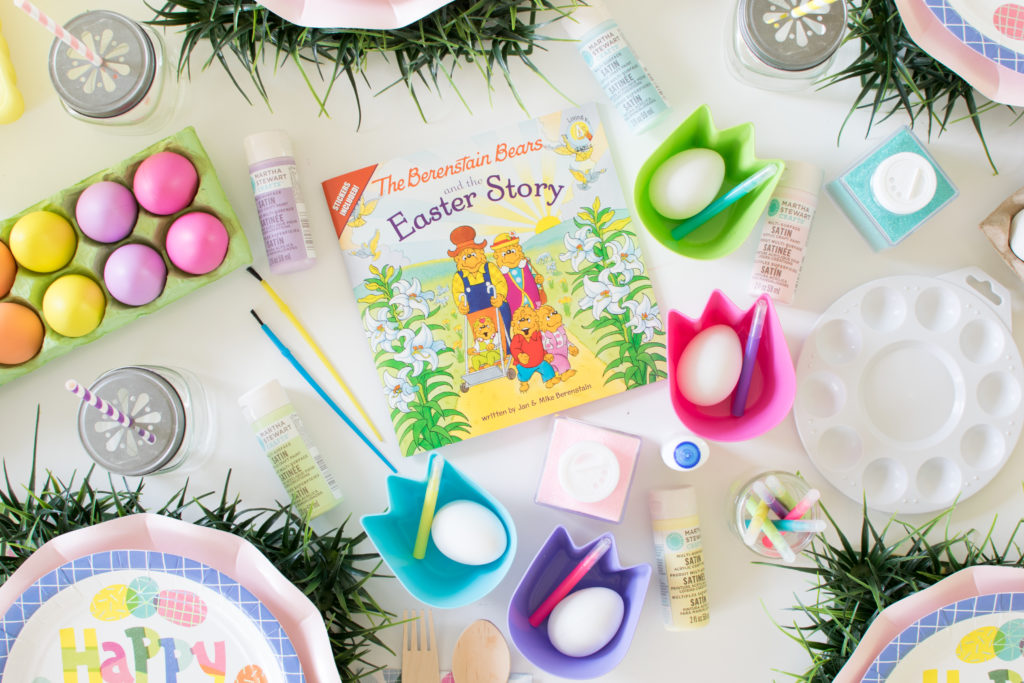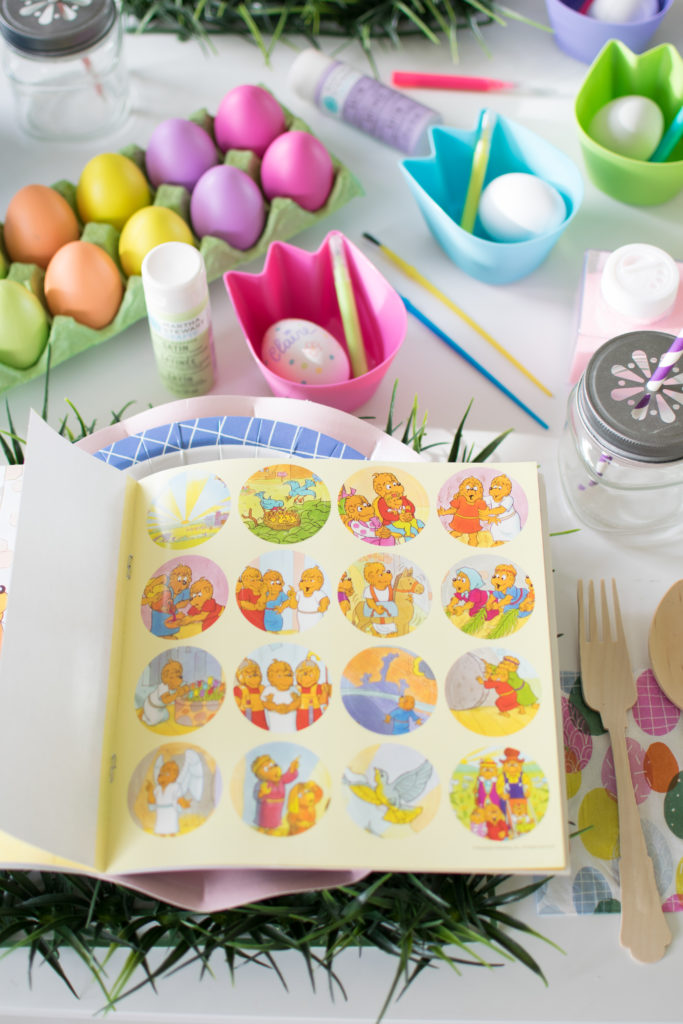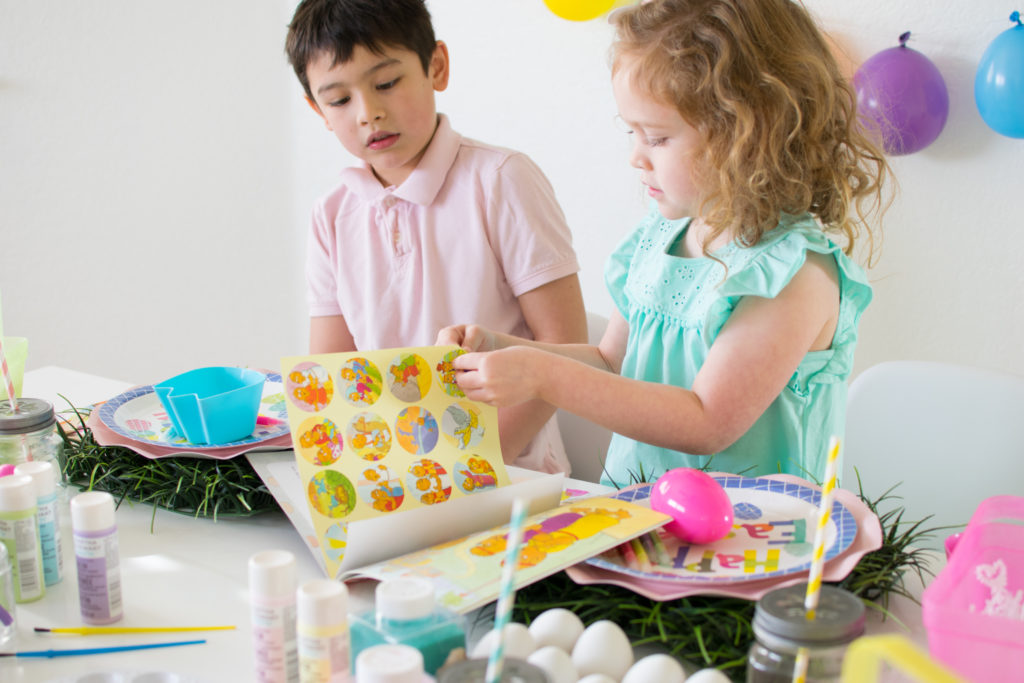 We did three types of Easter Egg Decorating: using colorful markers and The Berenstain Bears stickers, glitter and paint!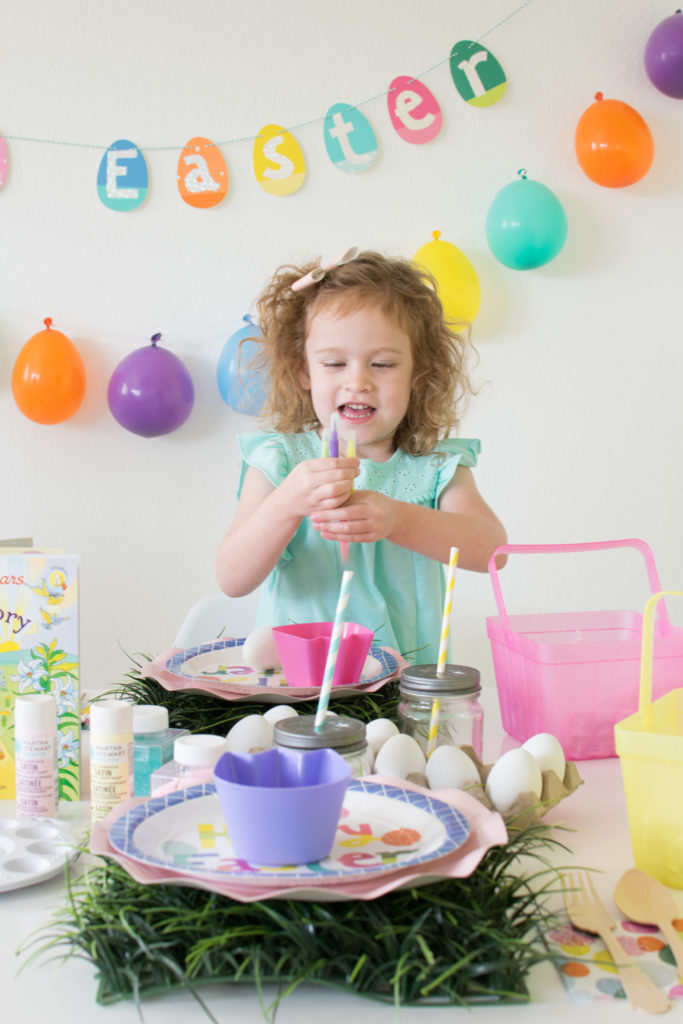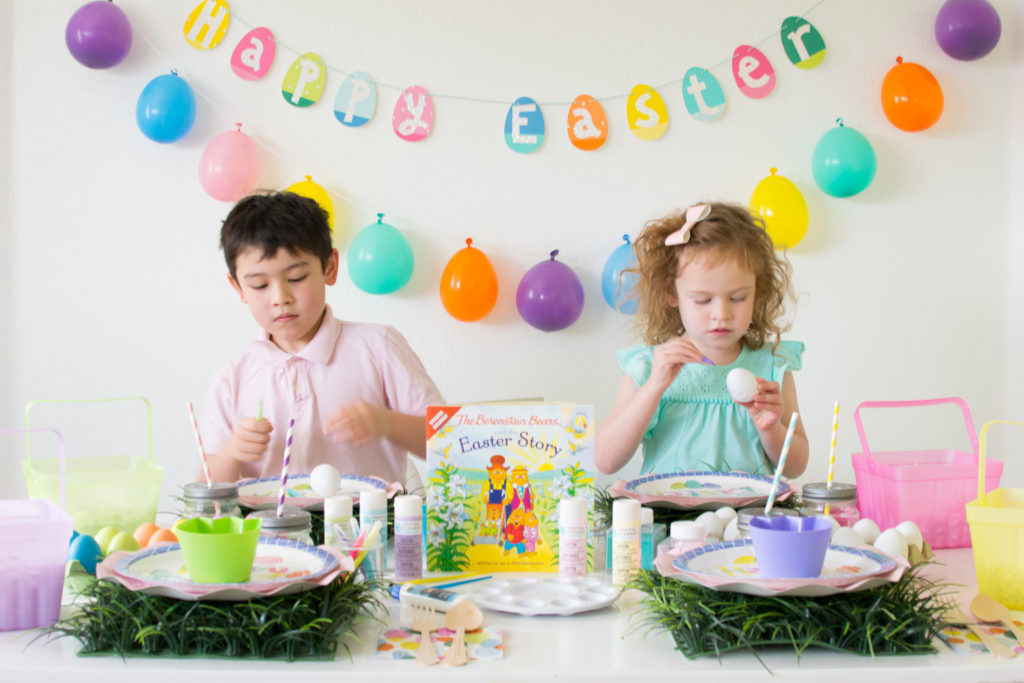 My now 4-year-old daughter was having a hard time writing her name on the egg, so she asked me to design one for her…too cute!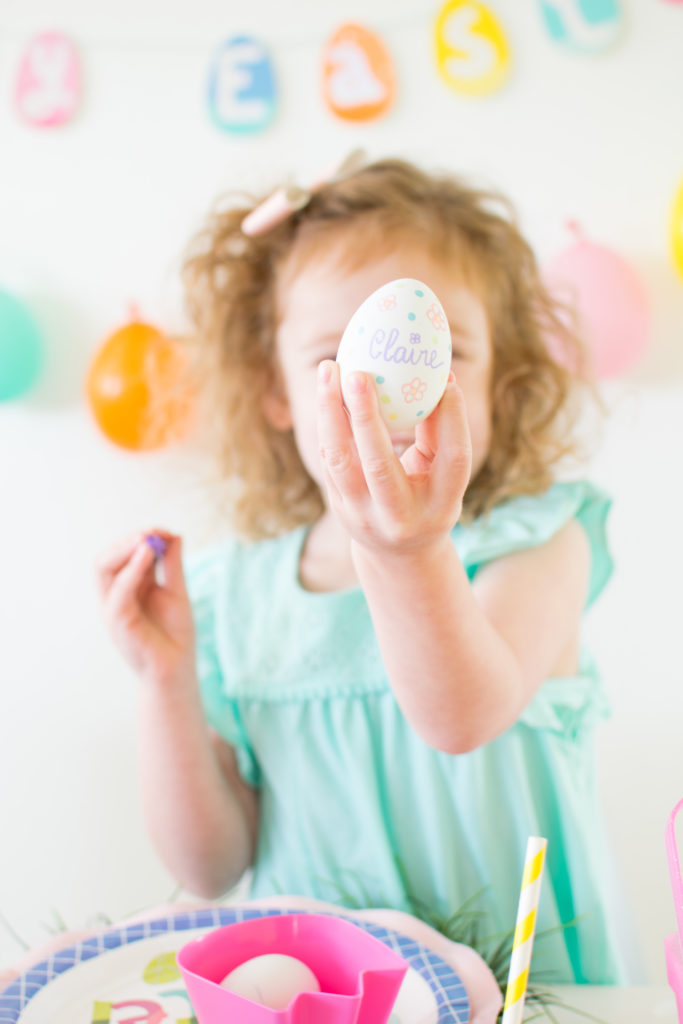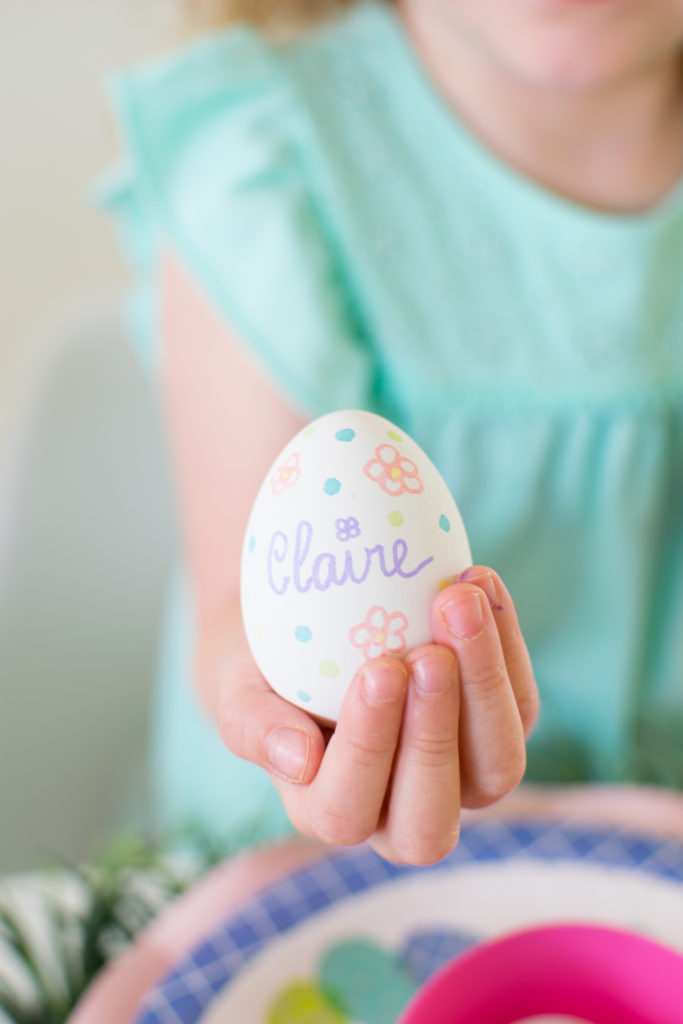 Showing off their Berenstain Bears Easter Eggs. Too much fun!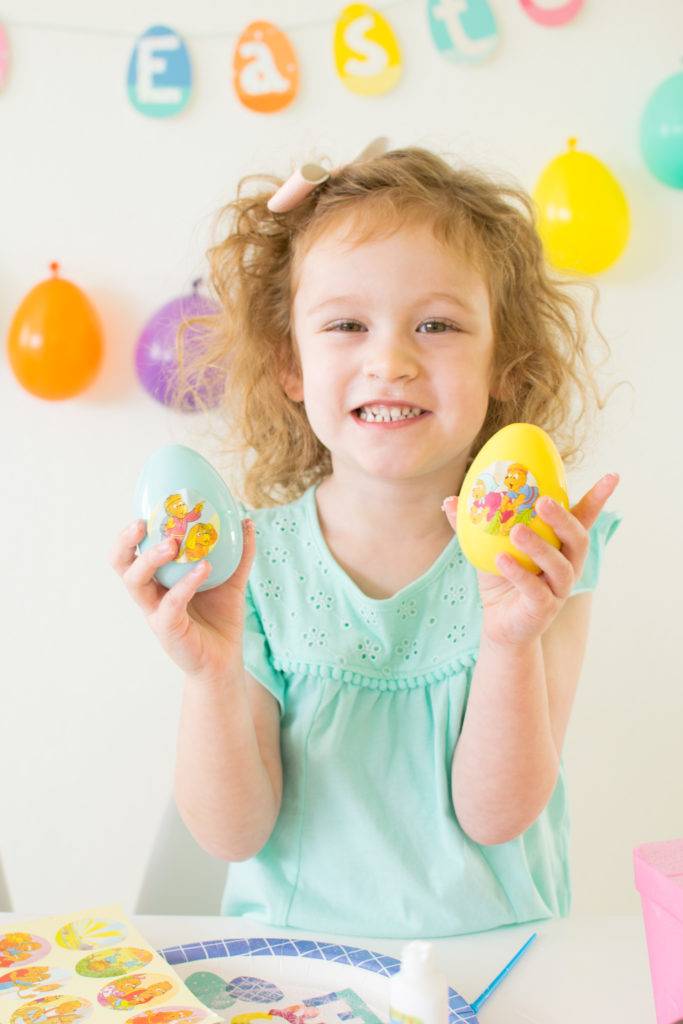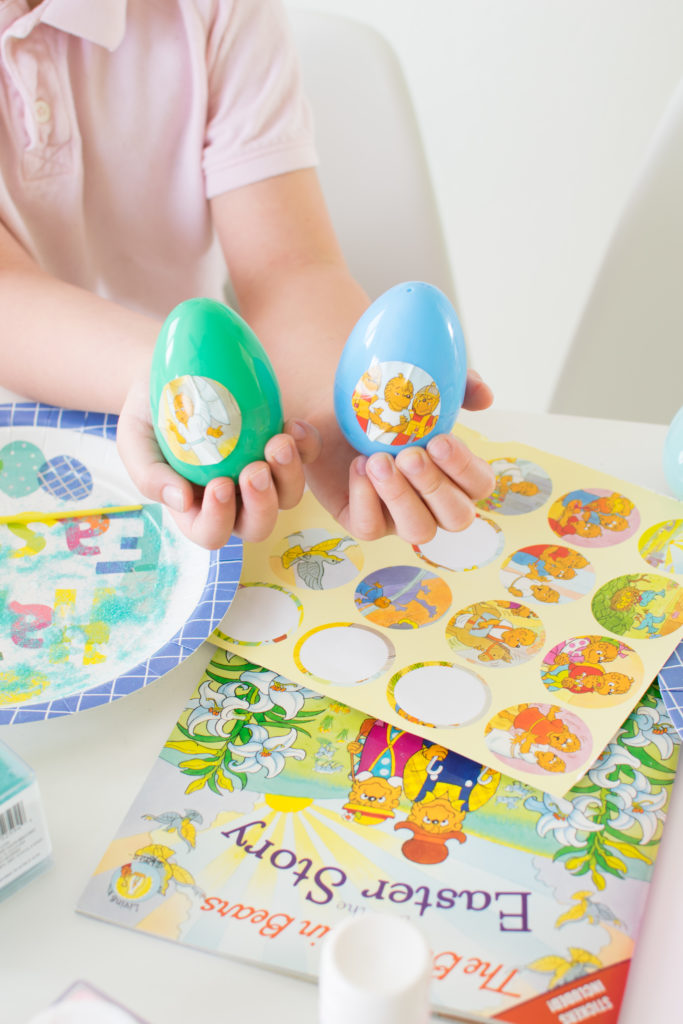 Using glue and glitter, they had fun decorating colorful eggs. It can get messy but they get so excited about glitter!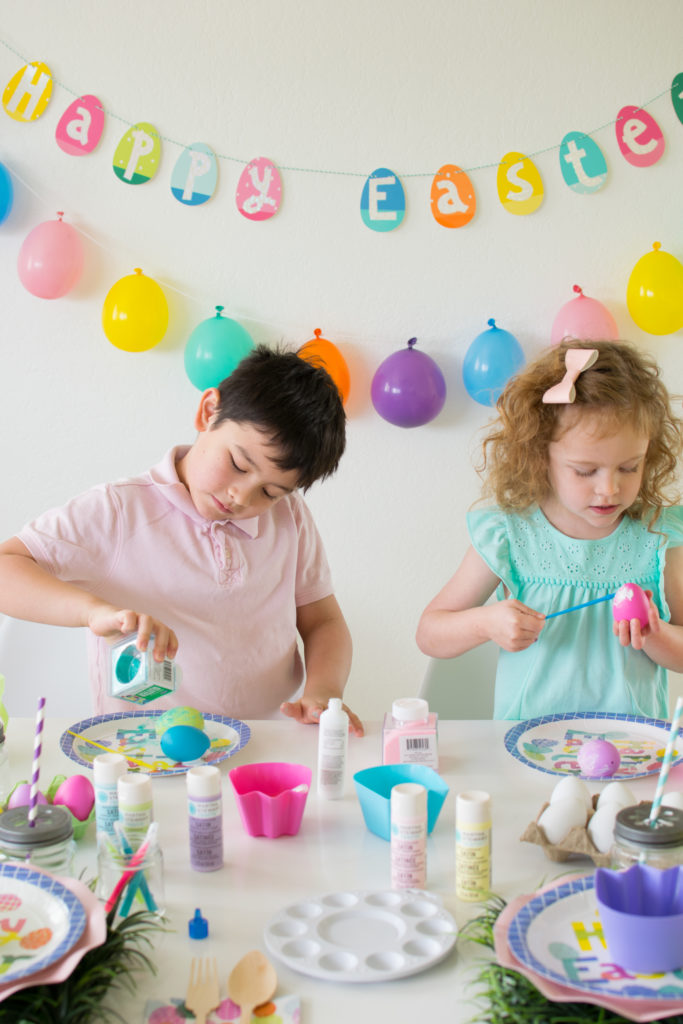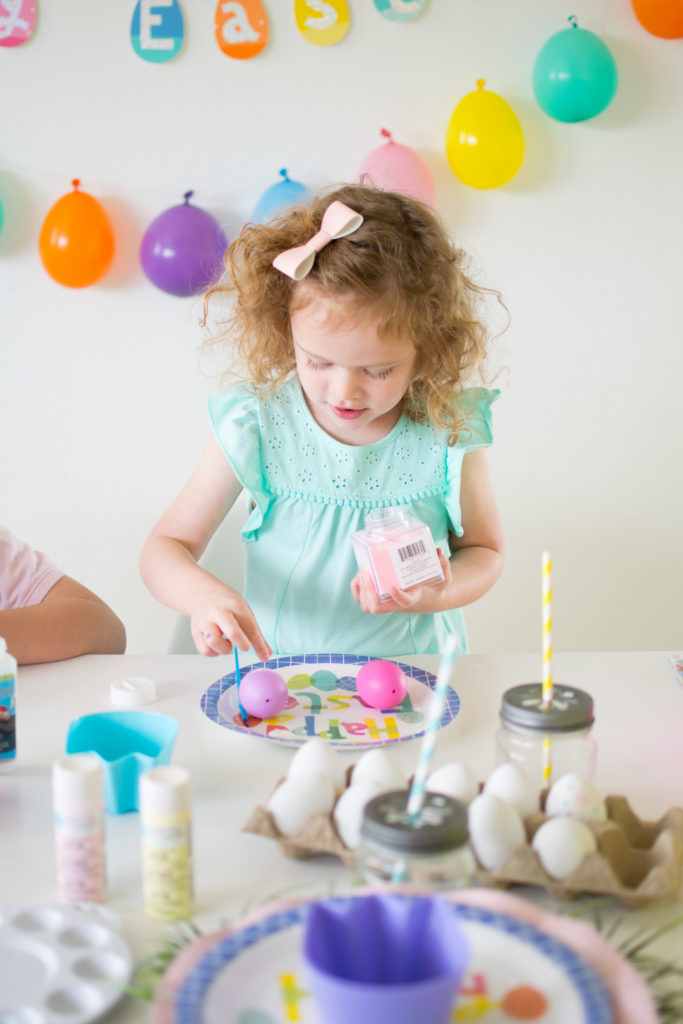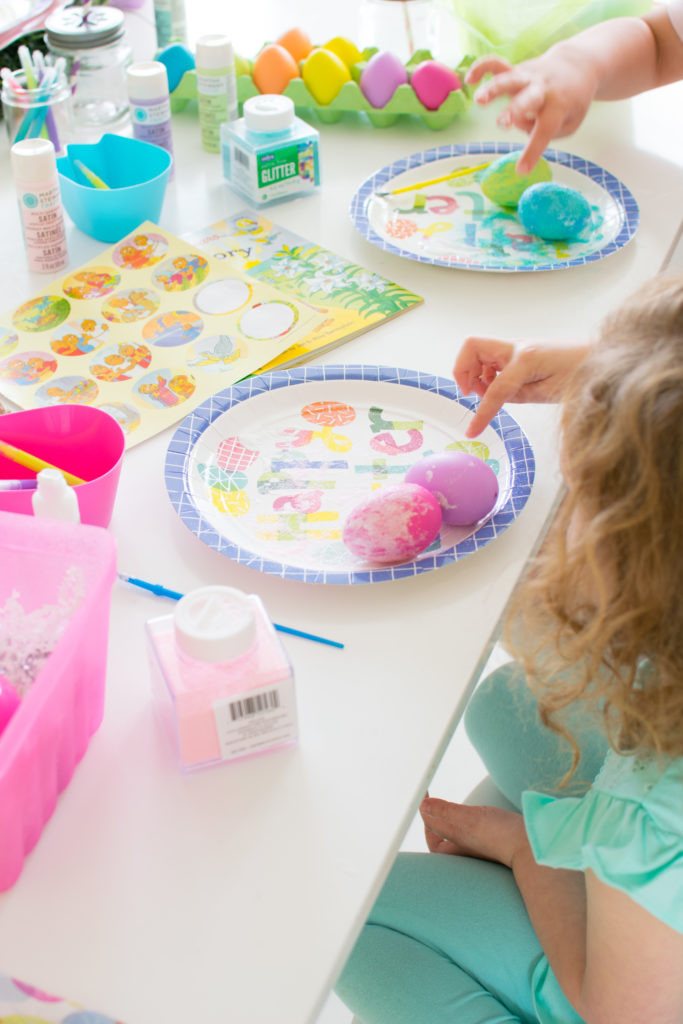 The kids also had fun playing with all different colors of paint. My daughter got too excited and didn't stop painting eggs!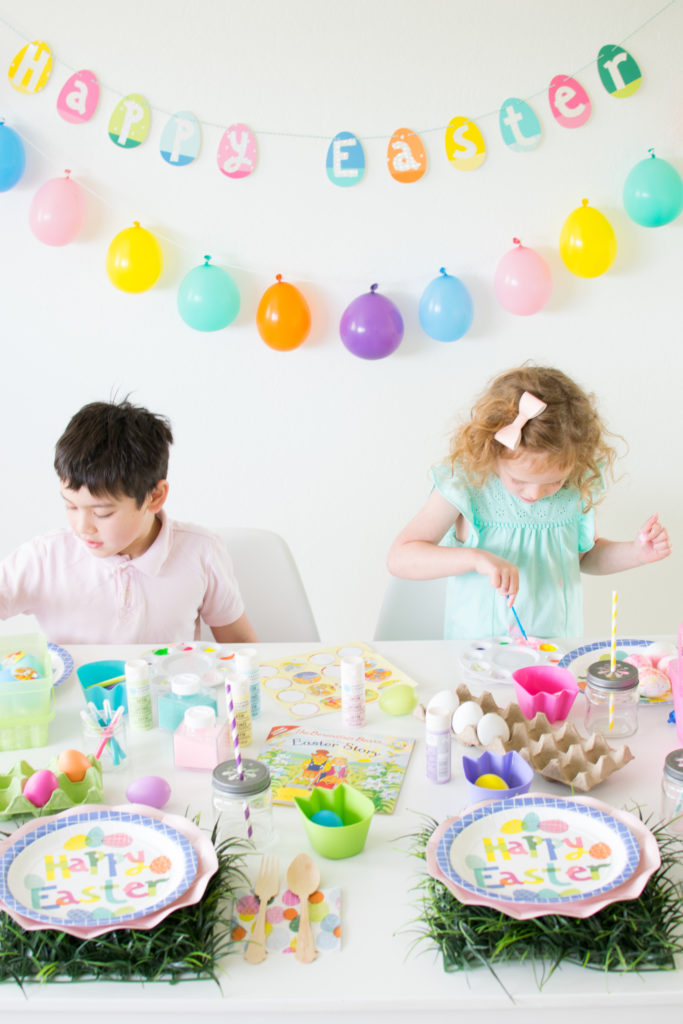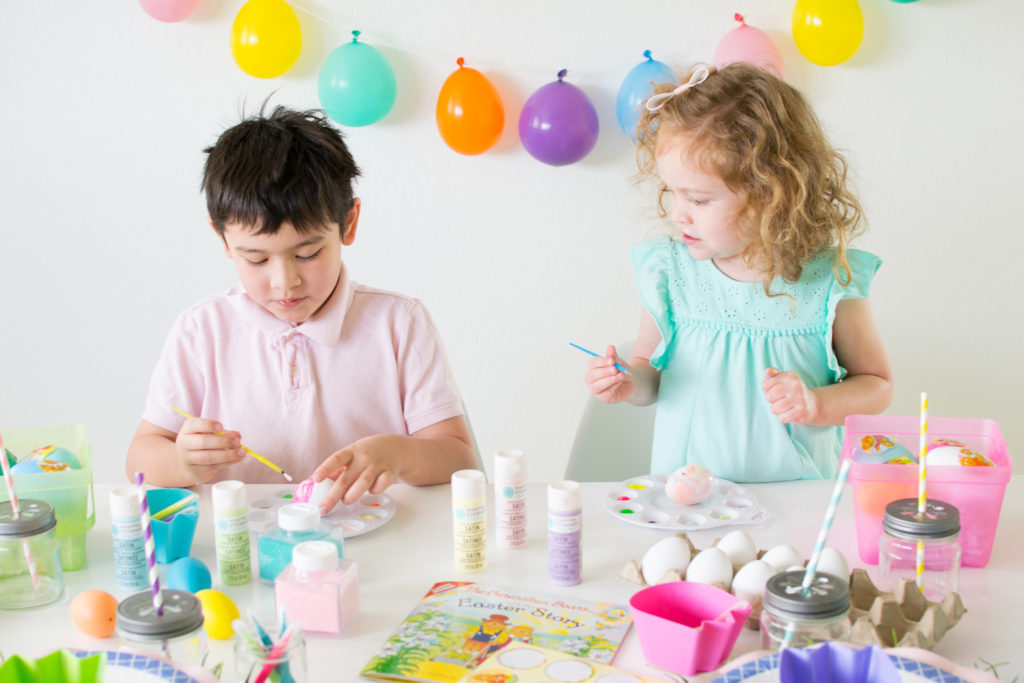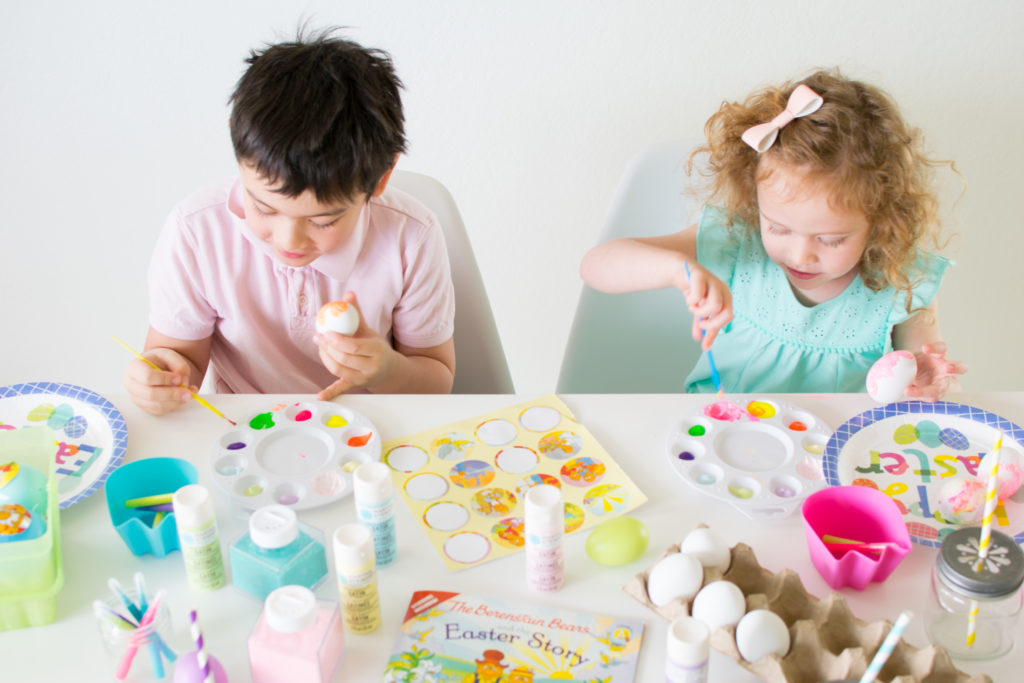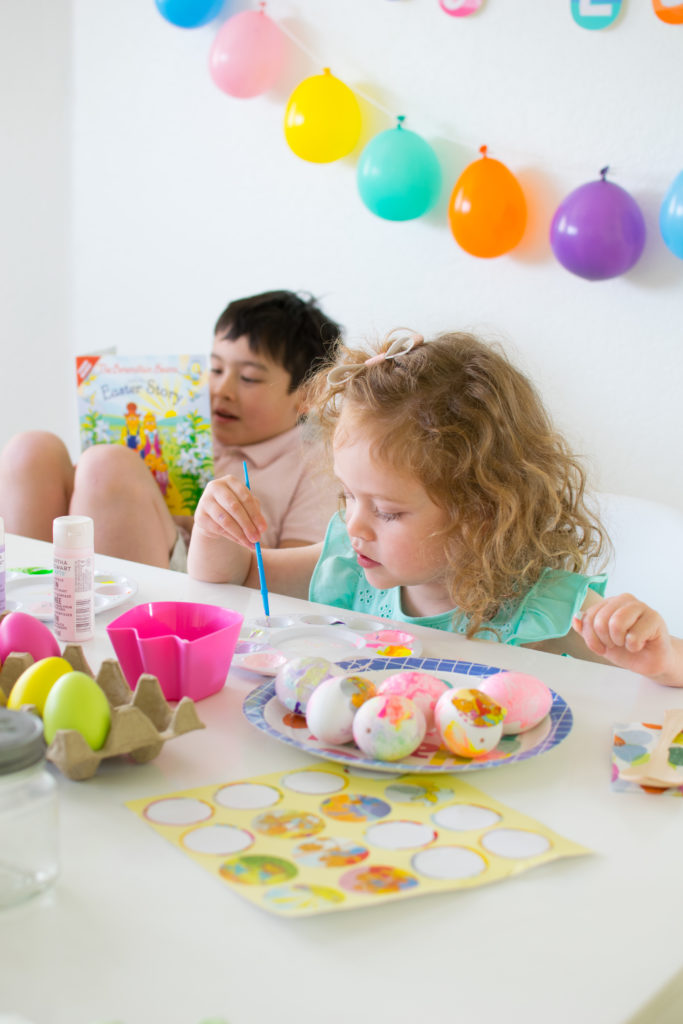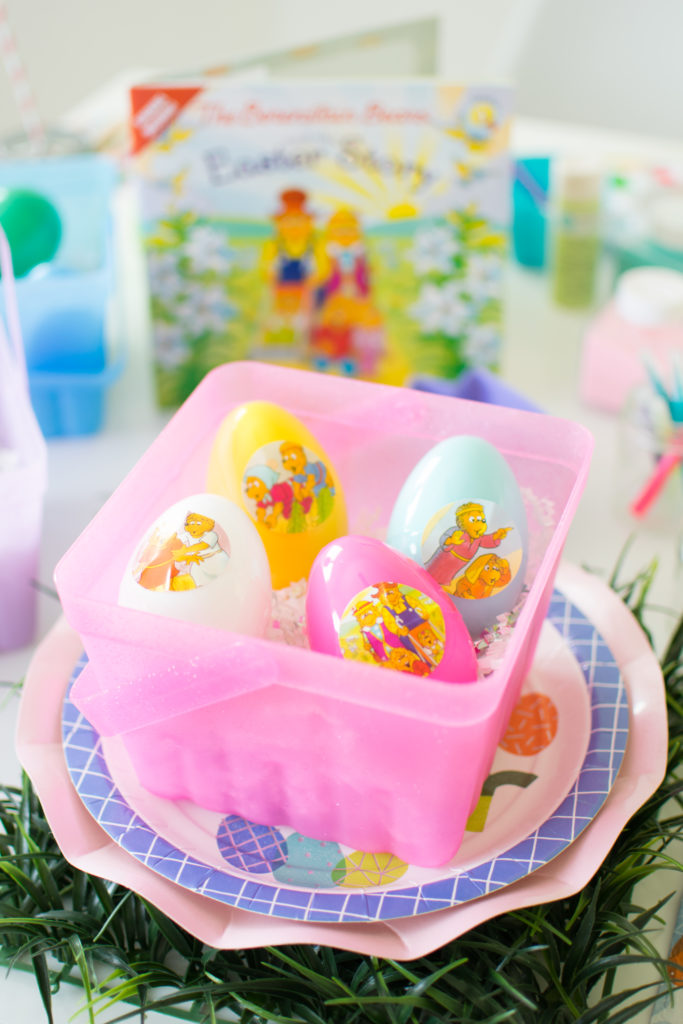 It truly was a fun morning for these two. My 4-year-old had so much fun, she looked at me and said: "Mommy, I love our Easter Party…" Now you know why I do what I do. I always find excuses to plan something for my little ones because that's what this place is all about. It's all about creating special memories, and we loved celebrating with The Berenstain Bears!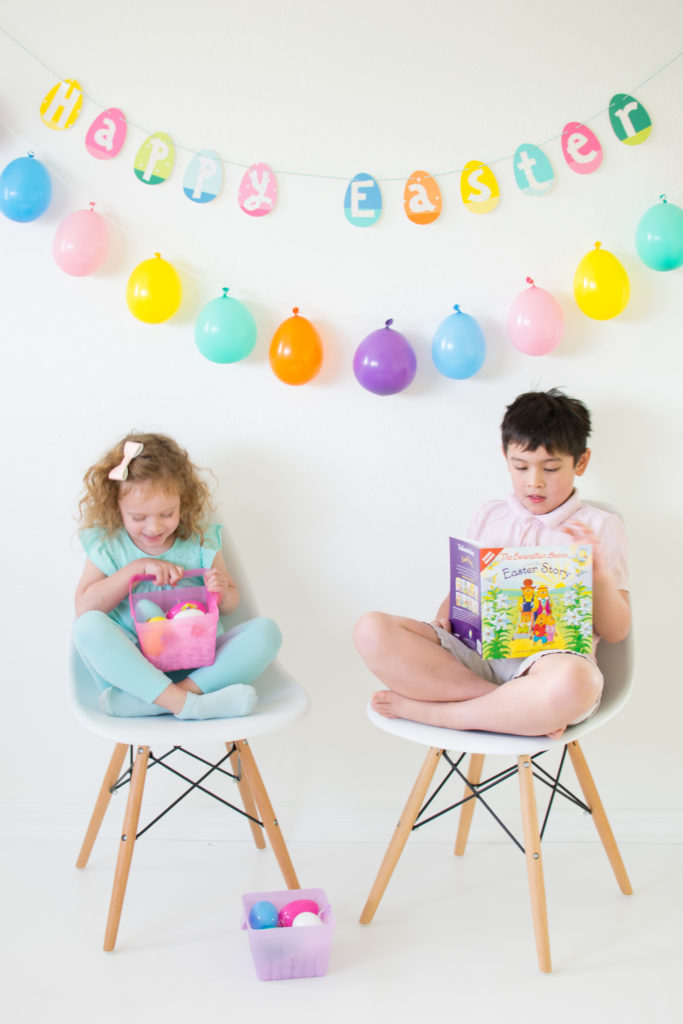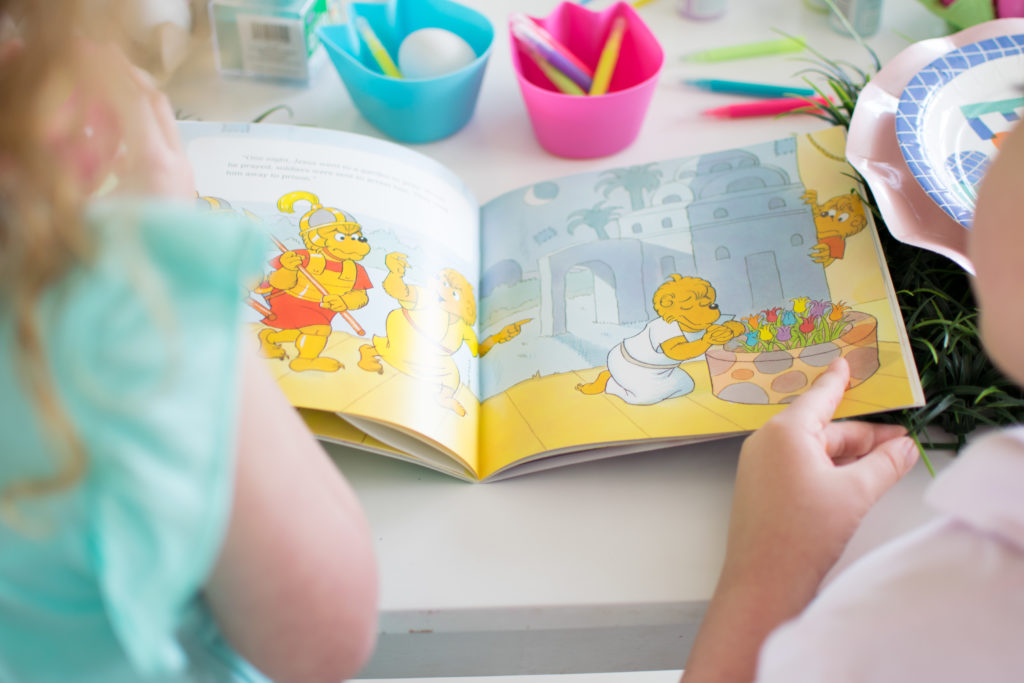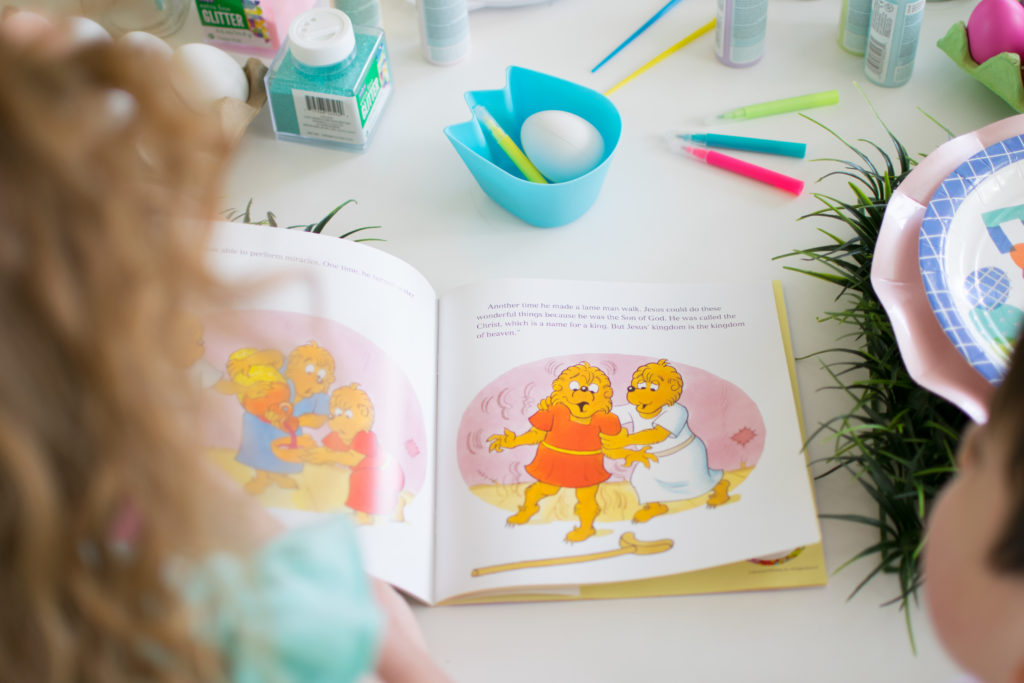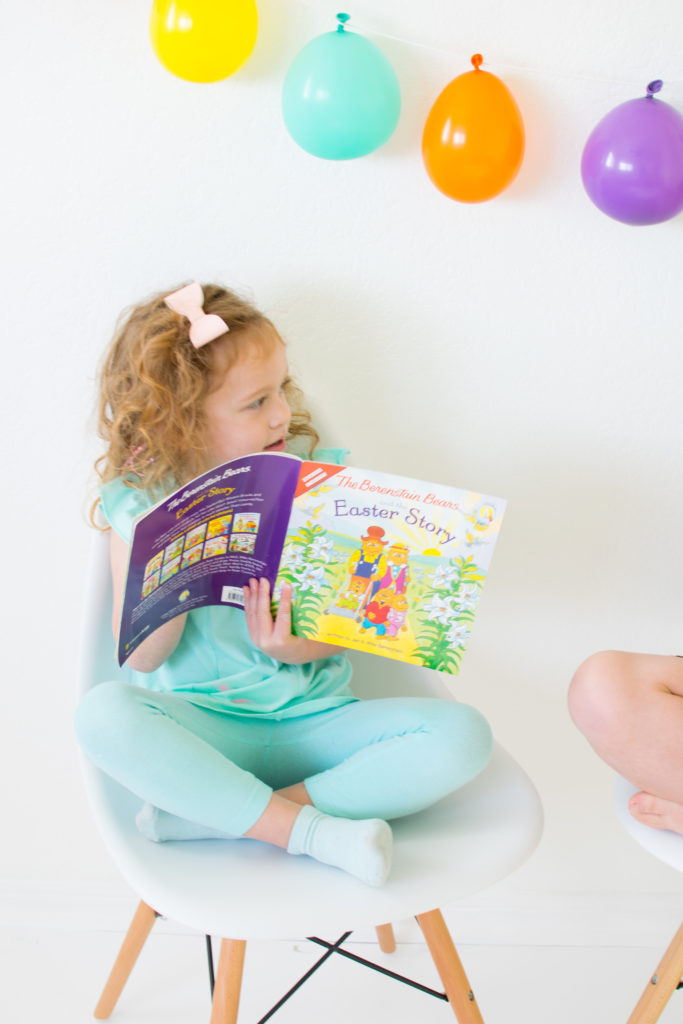 I hope you feel inspired to plan an Easter Egg Decorating Activity for the kids and give The Berenstain Bears and the Easter Story a try!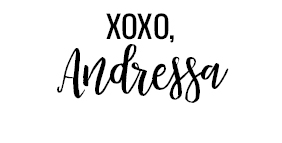 LOVE THE BERENSTAIN BEARS AS MUCH AS WE DO? PIN FOR LATER!