This post is sponsored by Disney-Hyperion.
Hello, friends!
Tie your laces. Zip your zippers. And tap your toes. It's…SHOE TIME!
I am so excited to share this super fun children's book called It's Shoe Time! by Bryan Collier. This is the newest book in Mo Willems' Elephant & Piggie Like Reading! series released on November 7th!
This lyrical beginning-reader by multi award-winning artist Bryan Collier turns the closet on its heel and redefines what it means to be a pair. Beautifully rendered art paired with rich, rhyming dialog creates a powerful reading experience.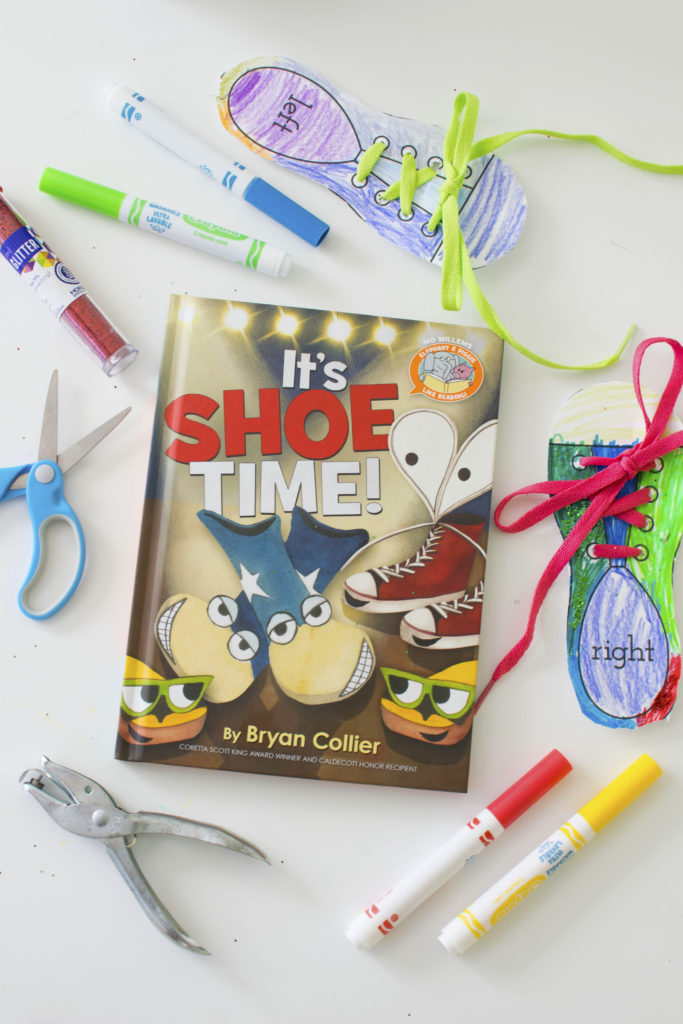 To celebrate the release of It's Shoe Time, we had a fun morning filled with lots of reading and crafting!
It's Shoe Time is about a little girl who goes to her closet to choose what shoes she will wear for going out with her Dad. She decides to pick two different shoes. It not only teaches kids to read and it also teaches what it means to be a pair vs what a matching pair is. Needless to say, the illustrations by Bryan Collier are simply spectacular!



As a fun shoe craft activity, we simply printed this shoe template out on white cardstock and had fun coloring and decorating our own shoes! If you would like to do this fun craft with your kids, just gather kids school supplies, such as have colored pencils, markers, crayons, glitter, scissors, hole punch and glue. If you have any shoe laces available, it's a great opportunity for the kids to practice how to lace and tie shoes as well!





Thank you Disney-Hyperion for sending these cool socks and shoe laces! My little boy had fun dressing up his shoes. That's exactly how he went to school today complete with mistached socks! Too fun!



I hope you enjoy It's Shoe Time as much as we do! It's available for purchase now! It would make the perfect Holiday gift for that special child in your life!