Hello, friends!
Twinkle Twinkle Little Party Magazine is back! I can't believe I took such a long break from our magazine. Where did the time go? Well, it was a much needed break. I needed to focus on other aspects of my business and I did just that.
I love this time of the year so I felt compelled to start planning a fun comeback with a Holiday Edition! I am so excited to share this issue with you! It's filled with amazing holiday party ideas, DIY tutorials, delicious recipes, gift ideas and more!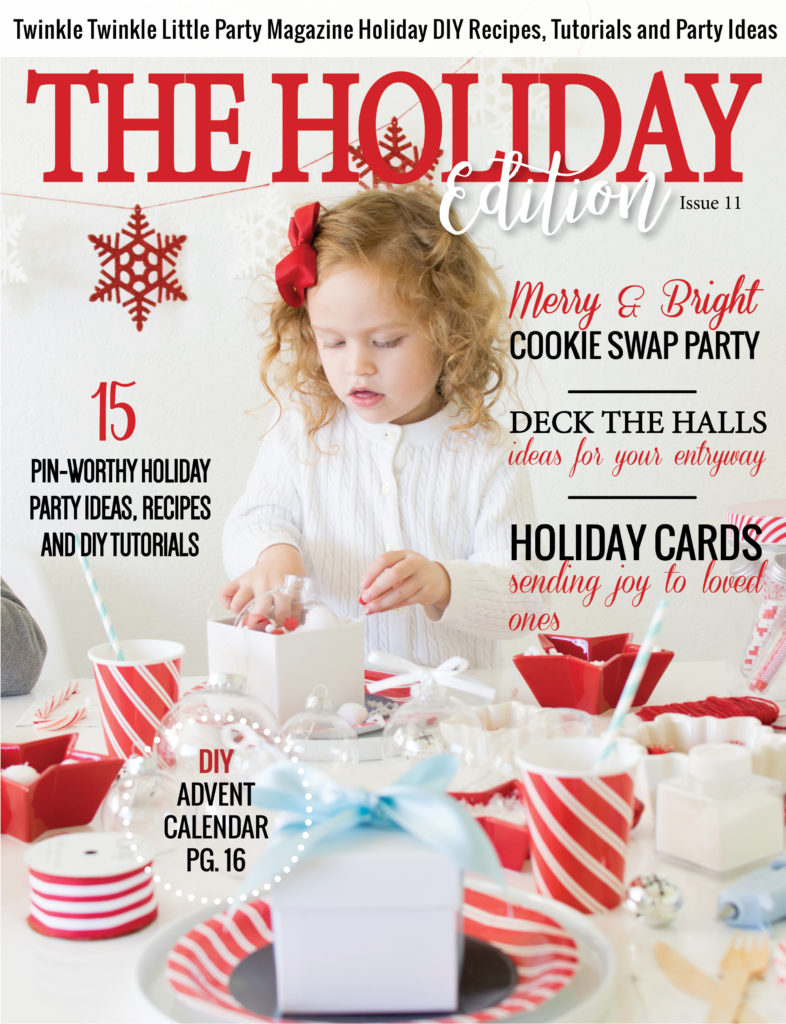 I would like to say a huge thank you to all the contributors who created beautiful content especially for this issue. I am so excited to show off your amazing work!
Drum roll, please! Here are our Holiday Issue's Contributors: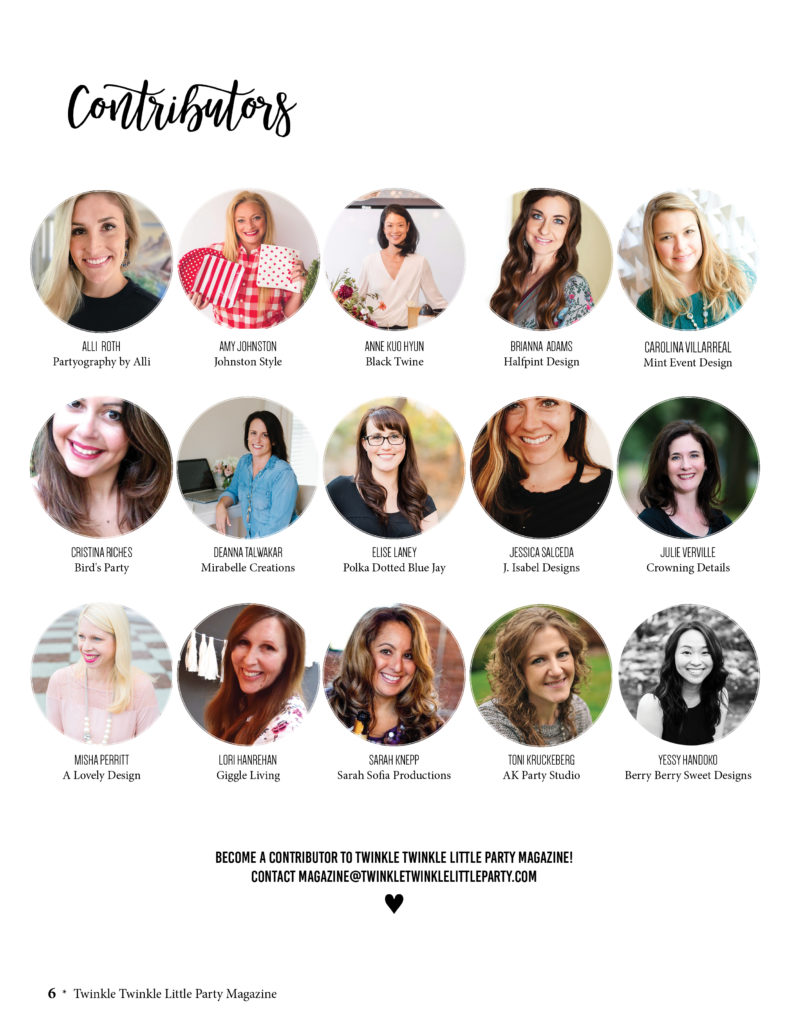 These ladies are simply amazing! Not to mention they are the sweetest people ever! I feel grateful for being able to connect with them on a daily basis and being inspired by their work.
Ready to see our Holiday Issue? Grab a cup of coffee (or glass of wine) and enjoy these fun pages!
I hope you love this issue as much as I do!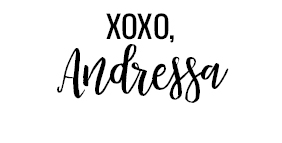 CLICK HERE TO SEE TWINKLE TWINKLE LITTLE PARTY HOLIDAY ISSUE 2017