This post is sponsored by Nellie's® Free Range Eggs. All opinions stated are my own.

It's hard to believe that Christmas is only a month away. To get you in the holiday spirit, I'm sharing a fun gingerbread themed holiday breakfast idea for the kids!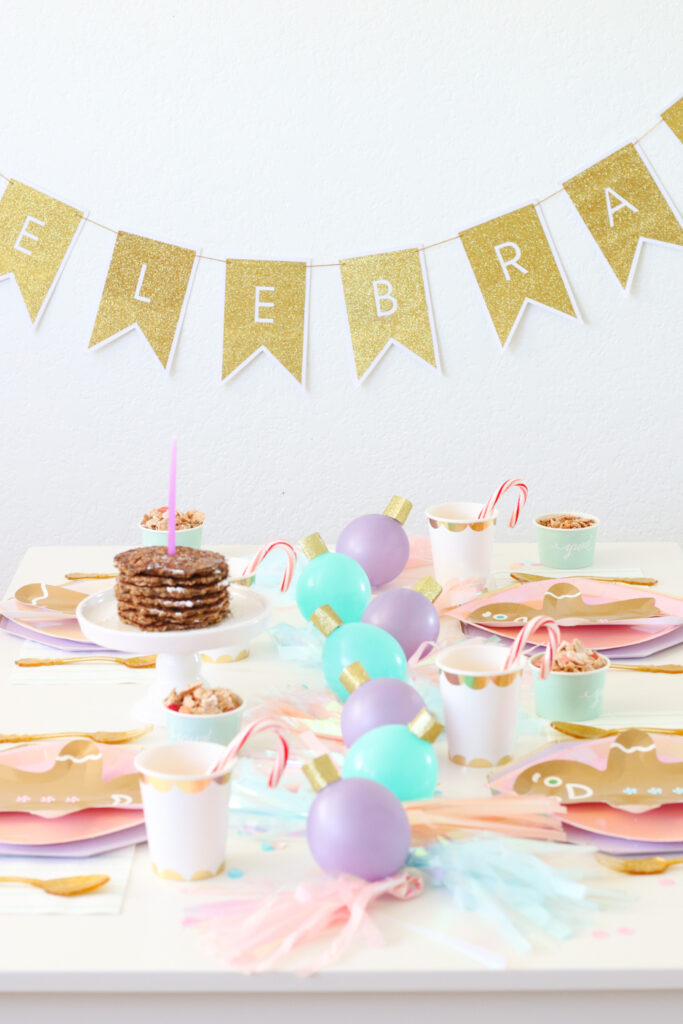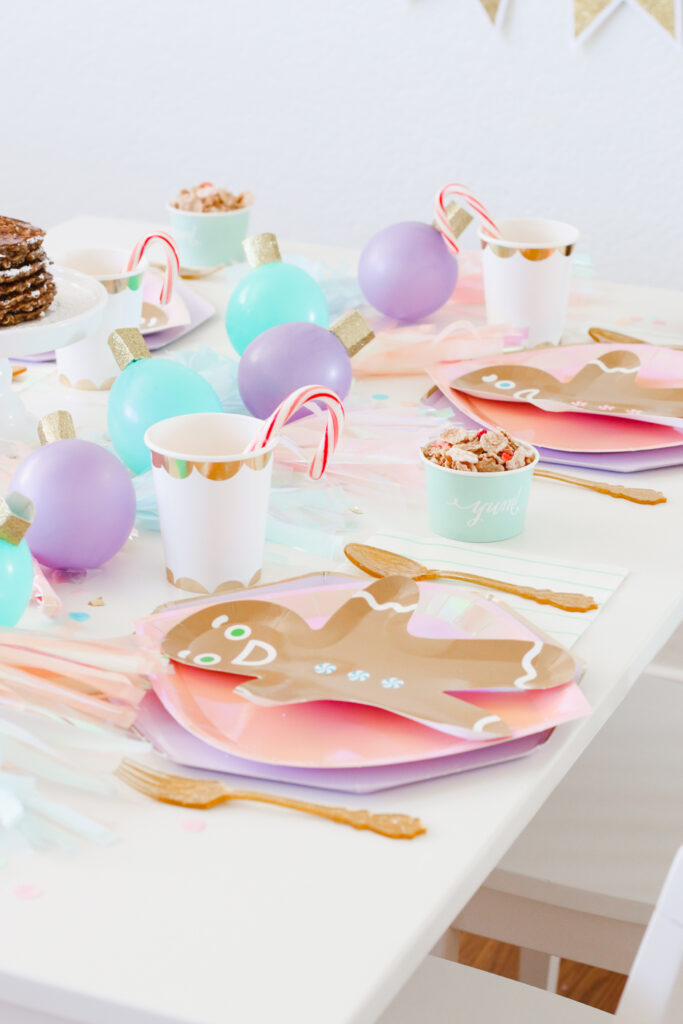 To host a fun holiday breakfast, you really don't need much. Focus on a couple of yummy items, select adorable tableware, plan a fun craft activity for the kids, and you are all set!

Setting up a themed tablescape is the way to go! I love to plan ahead so I can get the prettiest partyware shipped to me in time for the big day I don't mind using the simple party plates available at supermarkets for quick snacks at home, but when I am hosting a party, I like to go with something a little more pretty and stylish. It makes such a big difference, my friends!

How adorable are these gingerbread man plates? I completed each place setting by layering them with solid lavender and pink plates to add texture to my table. Don't forget the themed utensils, napkins, and cups for either milk or hot cocoa to complete the look.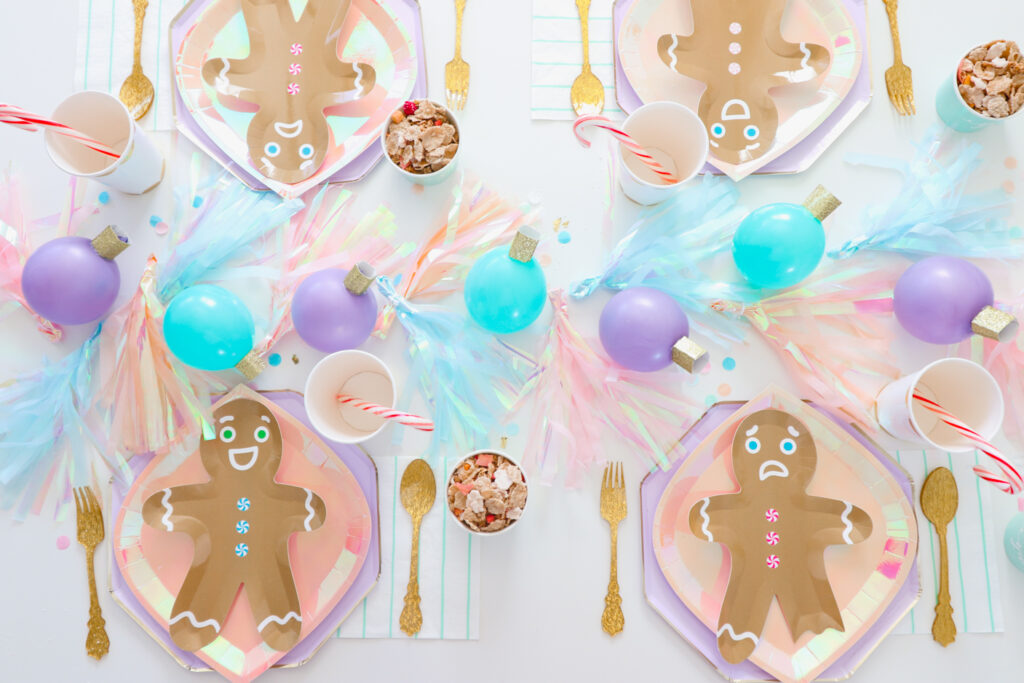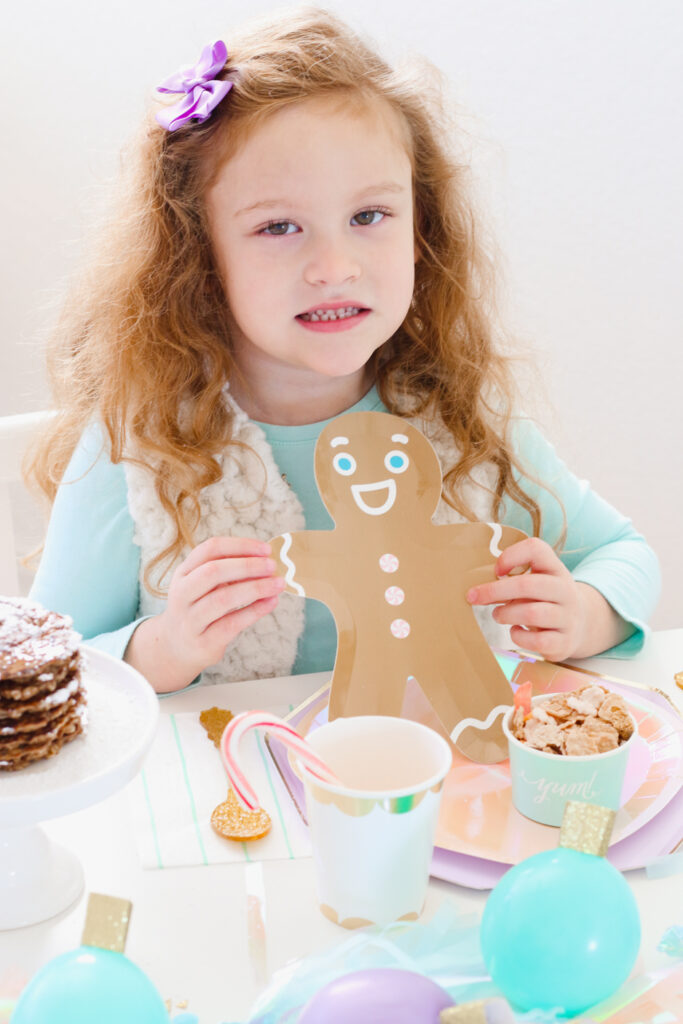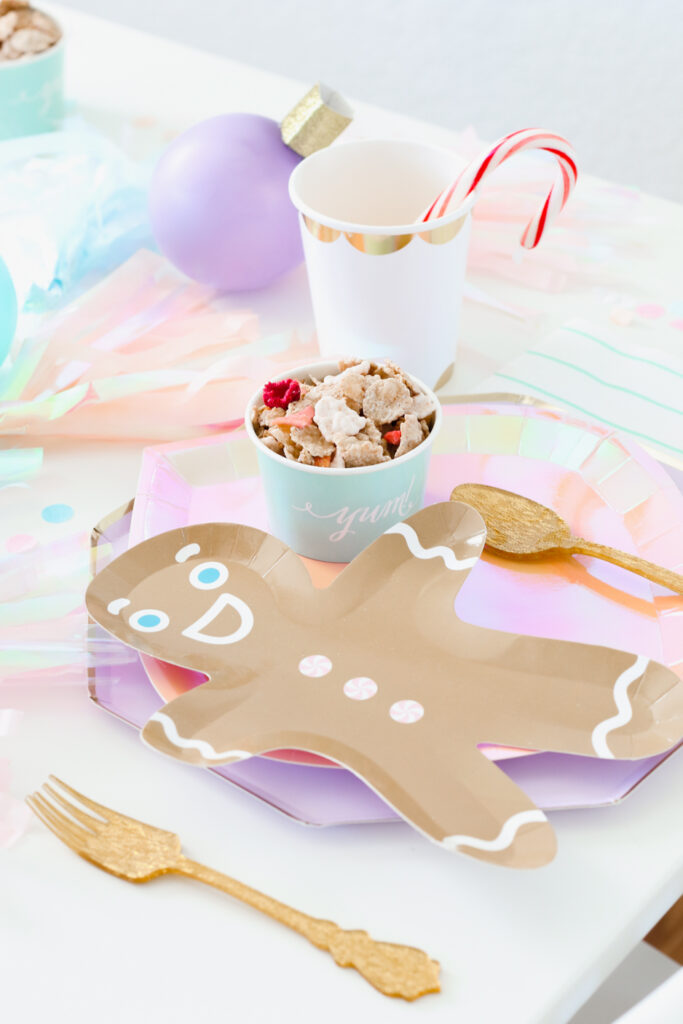 To add a holiday feel to our table, I created balloon ornaments in two different colors. They worked perfectly as our table centerpiece. They're a great craft for creative kids, and you will only need balloons and glittery cardstock to make them at home!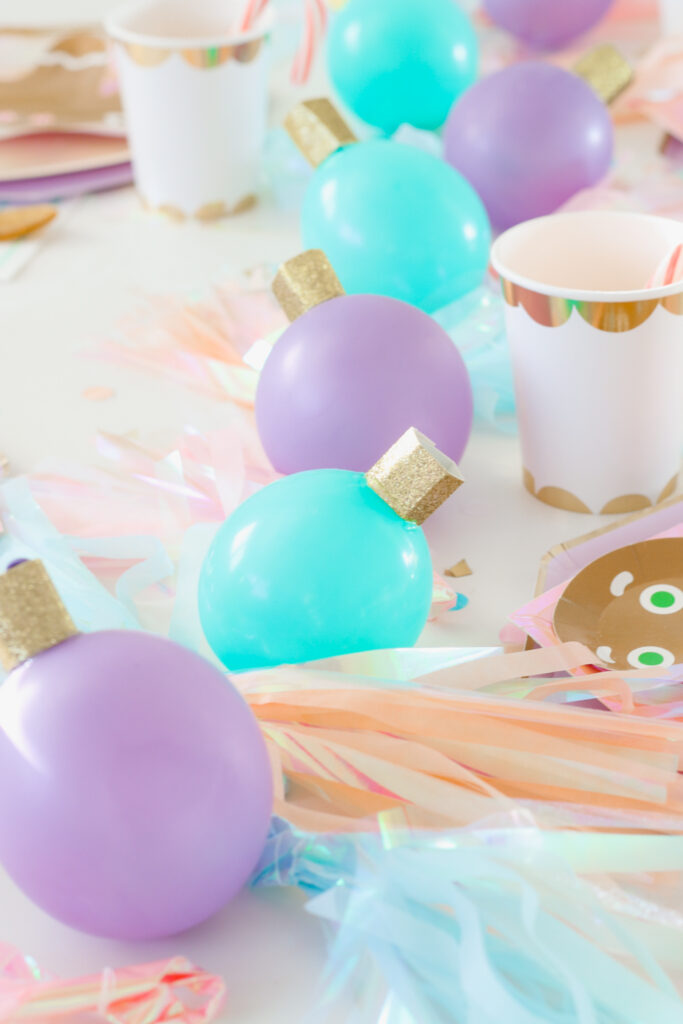 I love this time of the year because of all the seasonal flavors that are available – gingerbread being one of my favorites – so I had to make my family's favorite gingerbread pancakes.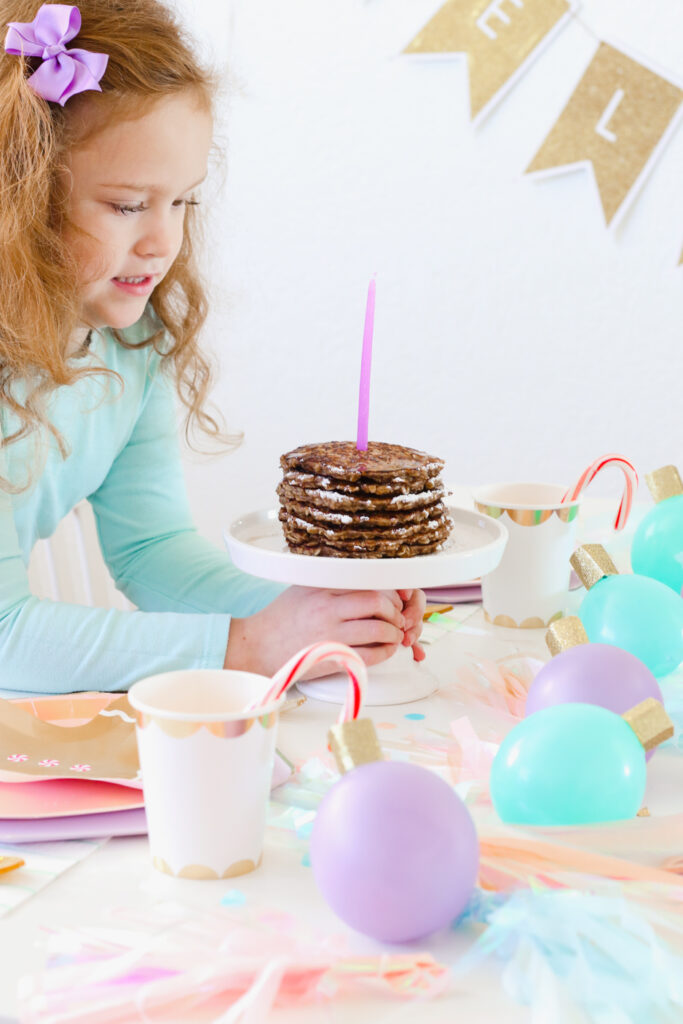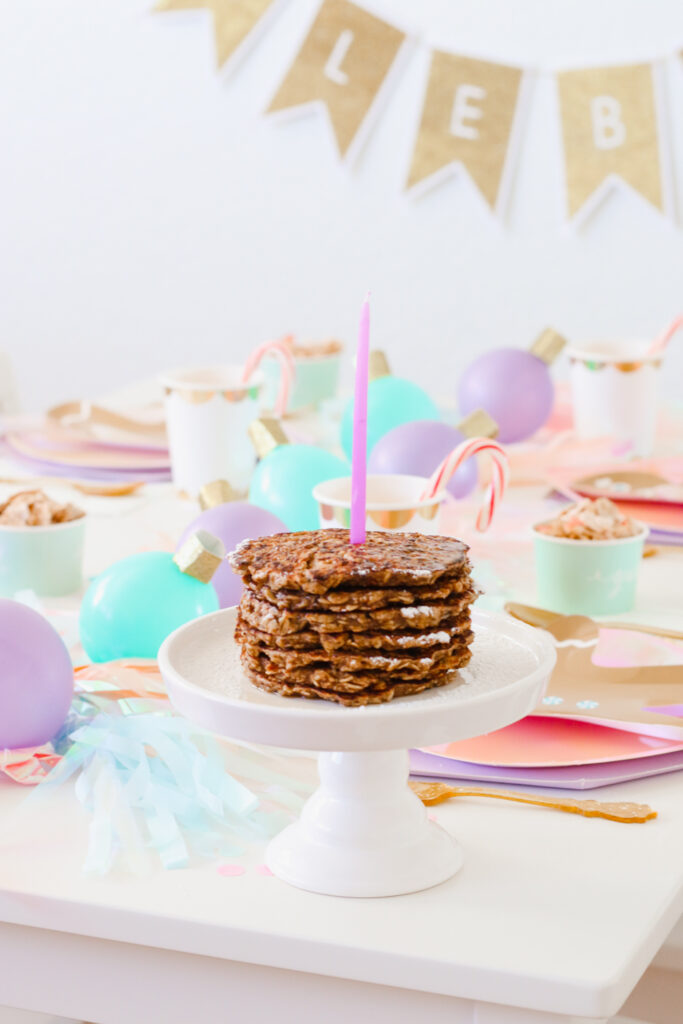 I love making these pancakes every season because they come together quickly and aren't overly sweet. The ripe mashed banana adds just the right amount of sweetness, and the combination of spices makes our house smells heavenly!
And when creating one of your favorite dishes, it's important to do it justice by using quality ingredients that will help elevate its flavors! That's why I've selected Nellie's Free Range Eggs for this dish! They're free-range and Certified Humane. That means the hens are treated well and the eggs that they lay are actually more nutritious and better tasting! They're the only egg brand I reach for in the grocery store.

GINGERBREAD PANCAKES
Yield: 10 small pancakes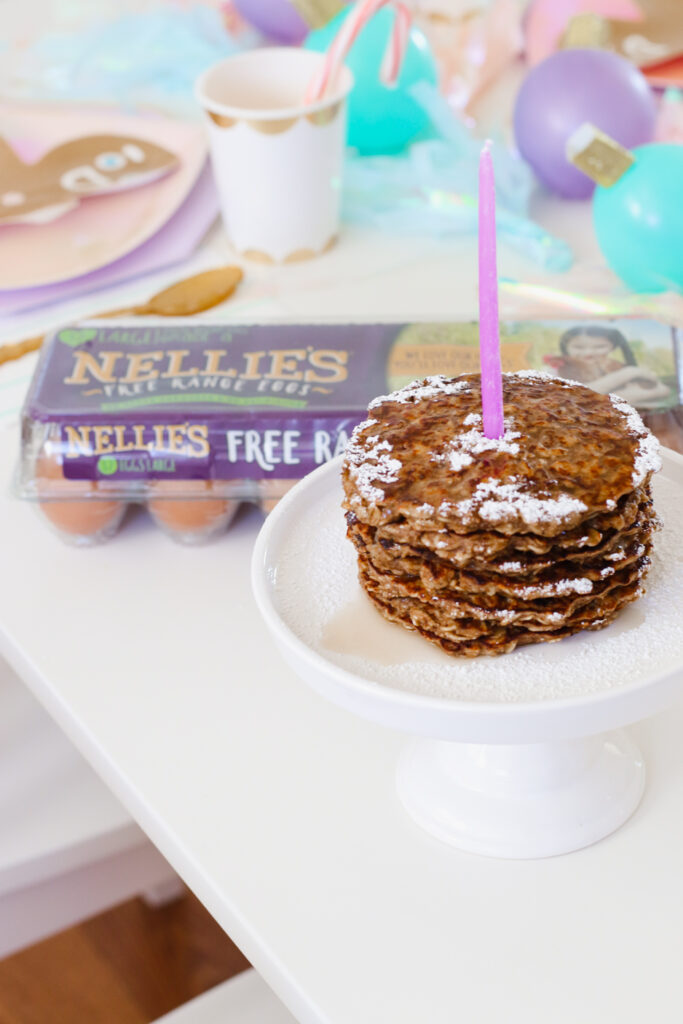 Ingredients:
1 1/2 cup rolled oats
3 large Nellie's Free Range Eggs
1/3 cup vanilla greek yogurt
1 ripe mashed banana
1/4 cup milk
1/2 tsp vanilla
1/2 Tbsp ground ginger
1/2 Tbsp cinnamon
1/4 tsp nutmeg
1/4 tsp cloves
Instructions:
In a deep bowl, blend rolled oats with all liquid ingredients. Add in remaining ingredients. Stir well until you reach a batter like consistency.

Heat up a small pan on medium heat. Spray the bottom of your pan lightly with cooking spray. Pour 1/4 cup of the batter into pre-heated pan. Cook about xx minutes, then flip and cook the second side until browned.

Stack pancakes on a plate or small dessert stand for a fun presentation. Top pancakes with pure maple syrup. You can sprinkle powdered sugar for a snowy, winter-esque effect.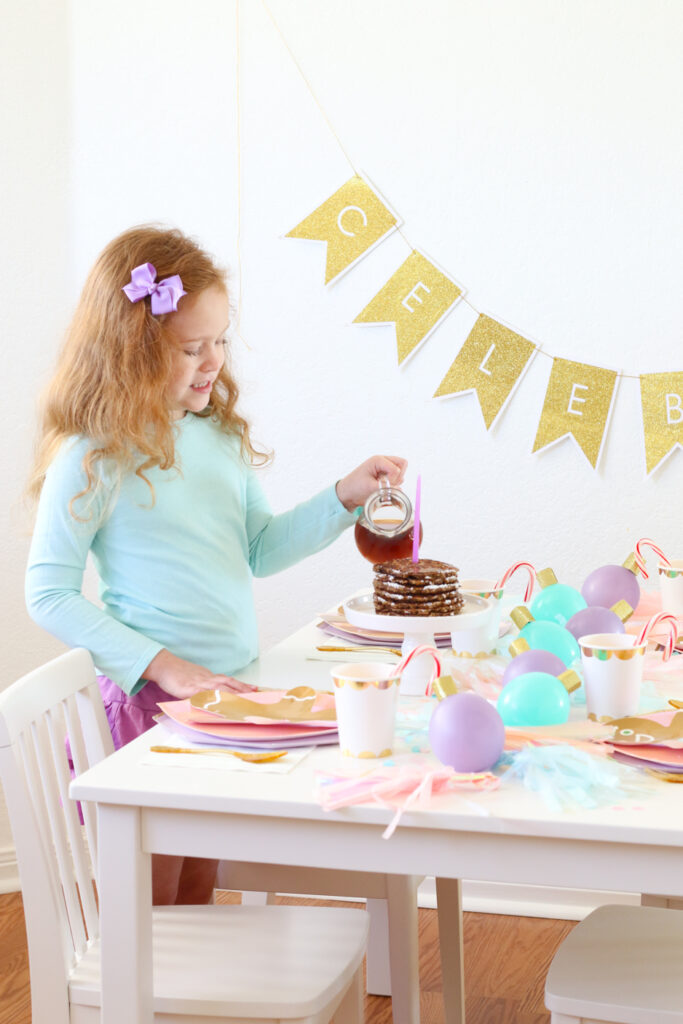 In addition to the yummy gingerbread pancakes, the kids enjoyed a small cup of cereal and milk. I filled mini cups with a blend of frosted cereal, coconut, and dried fruits including peaches, oranges, and raspberries.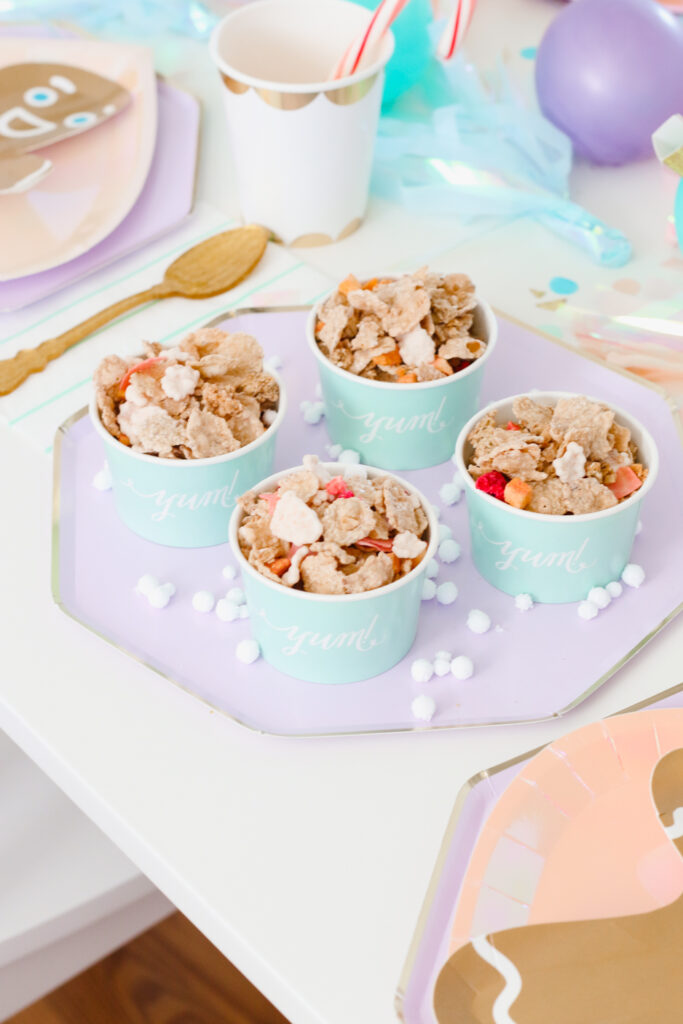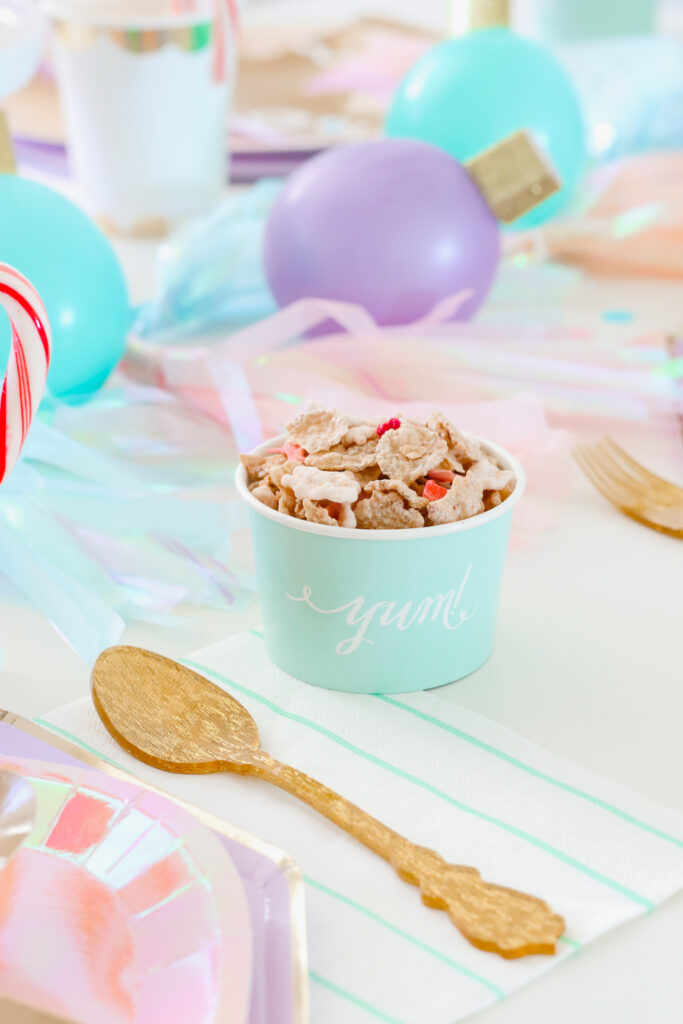 To keep the kids happy and entertained, make sure you plan a holiday craft activity that's quick and easy! We used Nellie's Free Range Egg cartons to create a Christmas tree.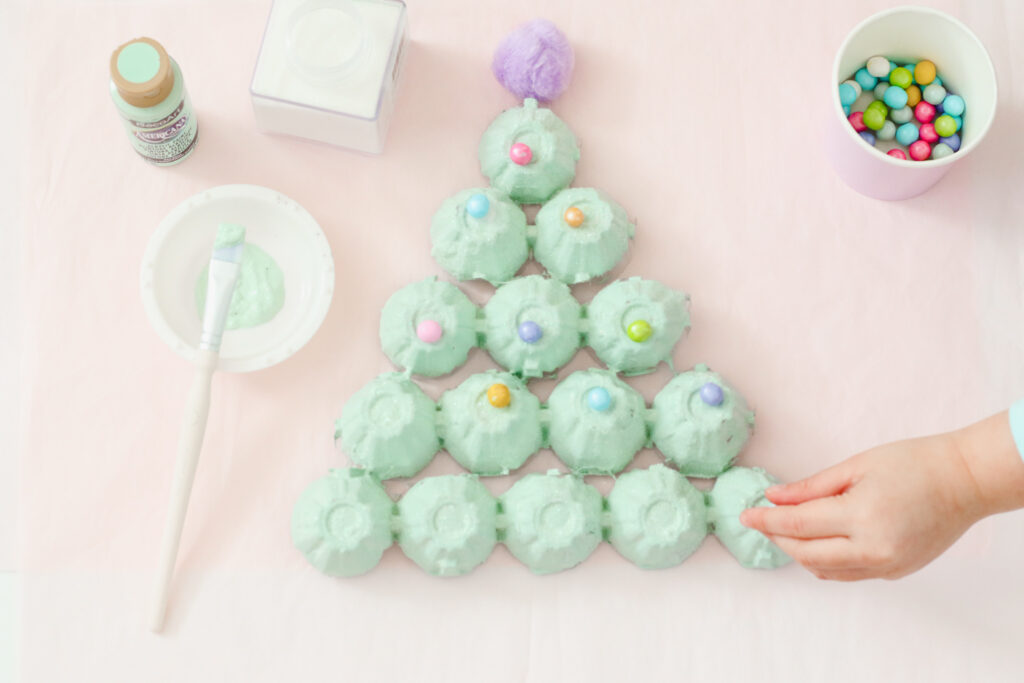 Supplies we used for this Egg Carton Christmas Tree craft:

Nellie's Free Range Egg cartons
Acrylic paint
Paint brush
Glitter
Scissors
Hot glue to build the Christmas tree Note: Build the tree using hot glue ahead of time for the kids to paint and decorate.
Craft glue
Pompoms
It's fun to watch the kids get creative. I loved my daughter's twist. She decided to use mini candies to decorate her tree for their pretty bright colors. She secured them with craft glue. She also came up with a smart idea: use craft snow to add a winter feel to your tree.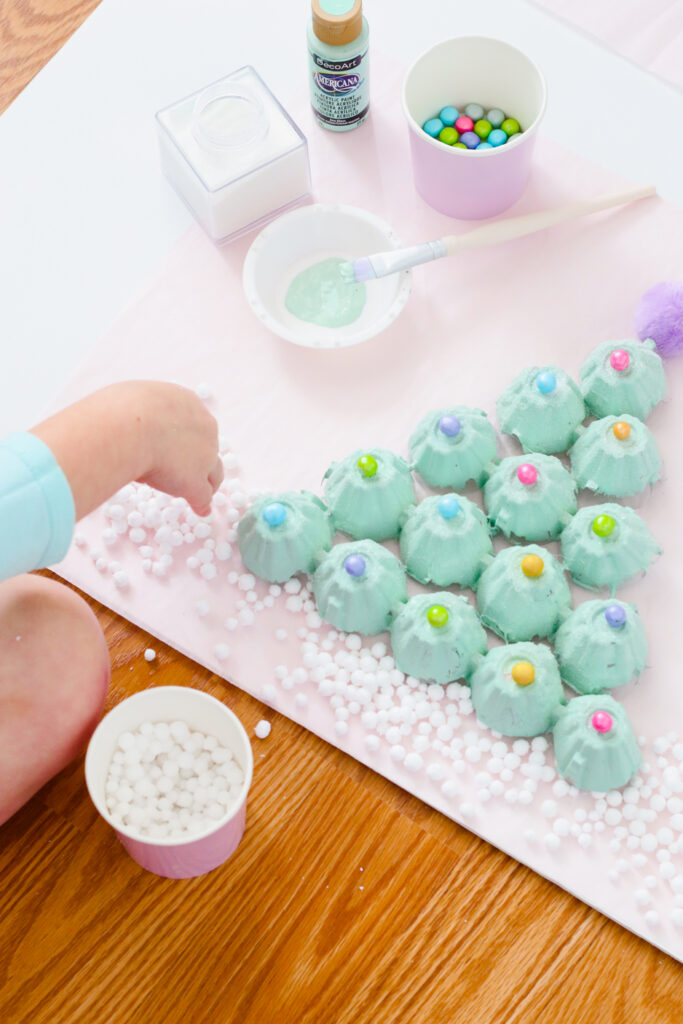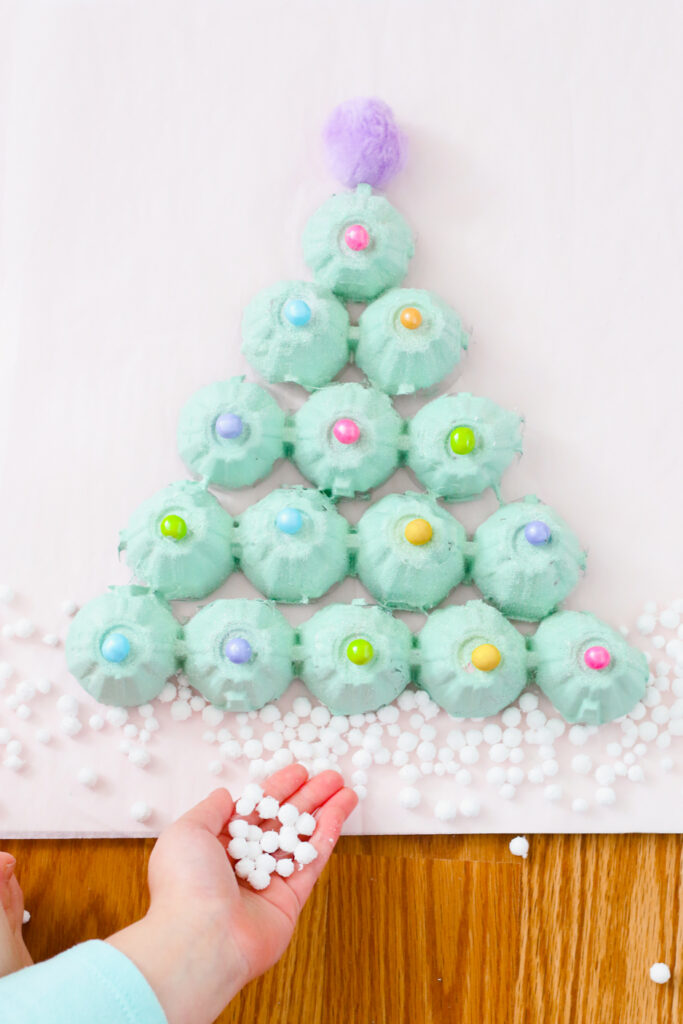 I hope you feel inspired to host a festive breakfast in the comfort of your house this holiday season. You're guaranteed to create the sweetest memories with your little ones!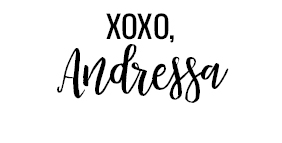 Styling & Photography: Andressa Hara of Twinkle Twinkle Little Party
Gingerbread plates: Jollity & Co
Party banner, treat cups and utensils: Crated
Napkins: Daydream Society