Christmas is around the corner! Amazing how this year flew by! It's sad I feel like rushing from one holiday to the other. Do you feel the same way? So many fun things I would like to do with my kids, so little time!
I have a few holiday party set ups to share with you, my friends. I apologize for the delay but my 8-month-old baby got very sick and has been on nebulizer every 3 hours. It's been very challenging to craft blogposts with a sick baby at home. So bear with me. They are all hitting the blog soon!
Today, I am happy to share this simple & sweet The Nutcracker party set up I did in collaboration with the ladies at Crated and Frosted Confetti!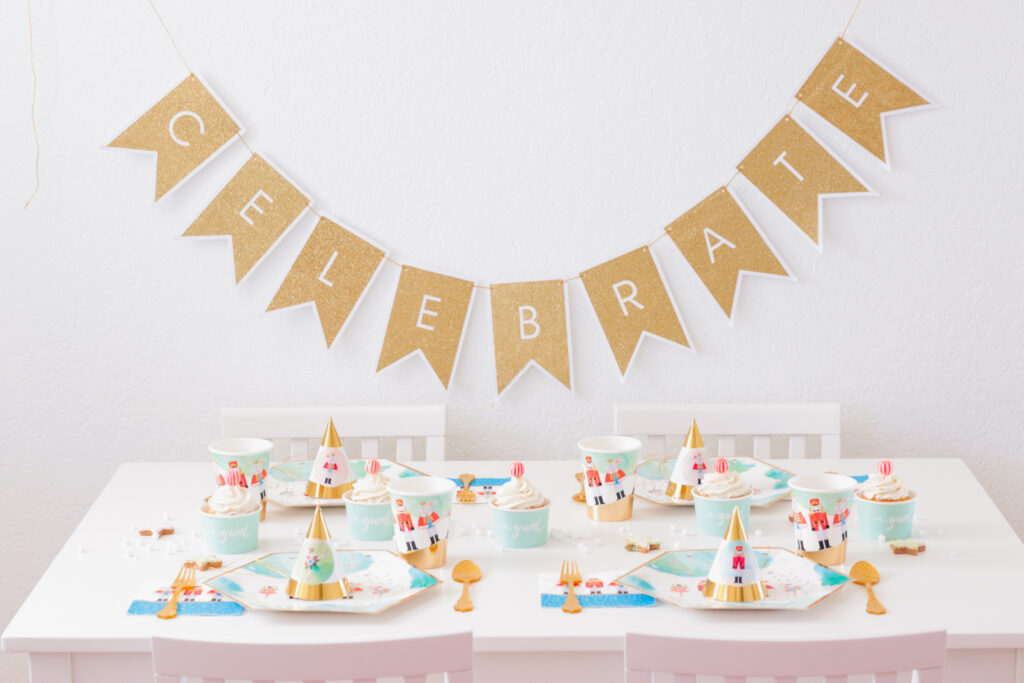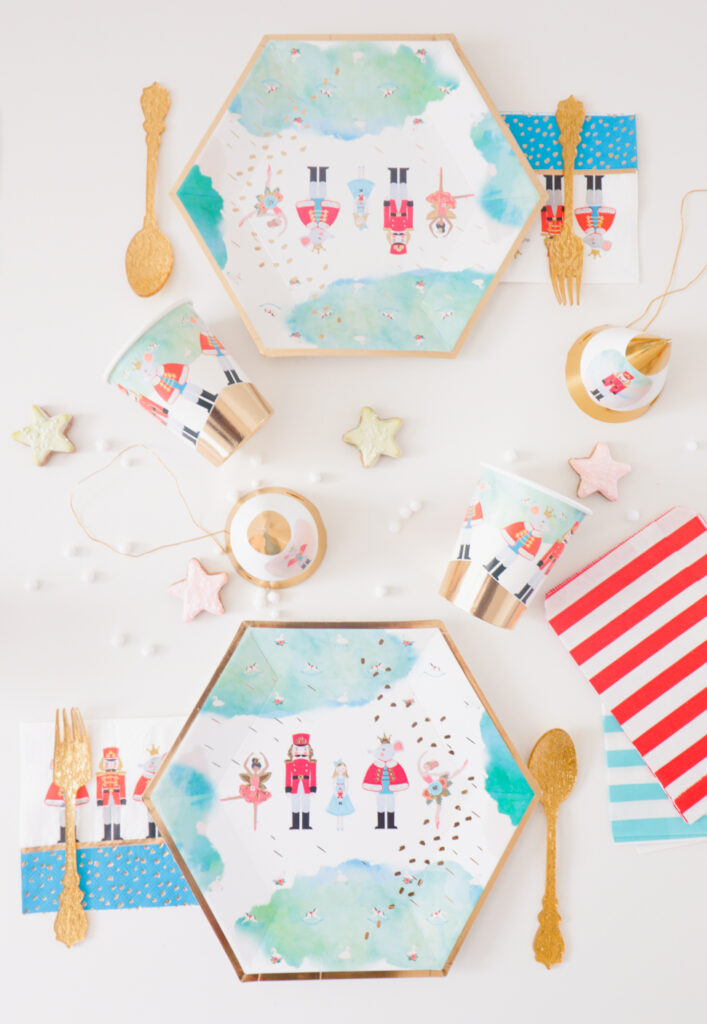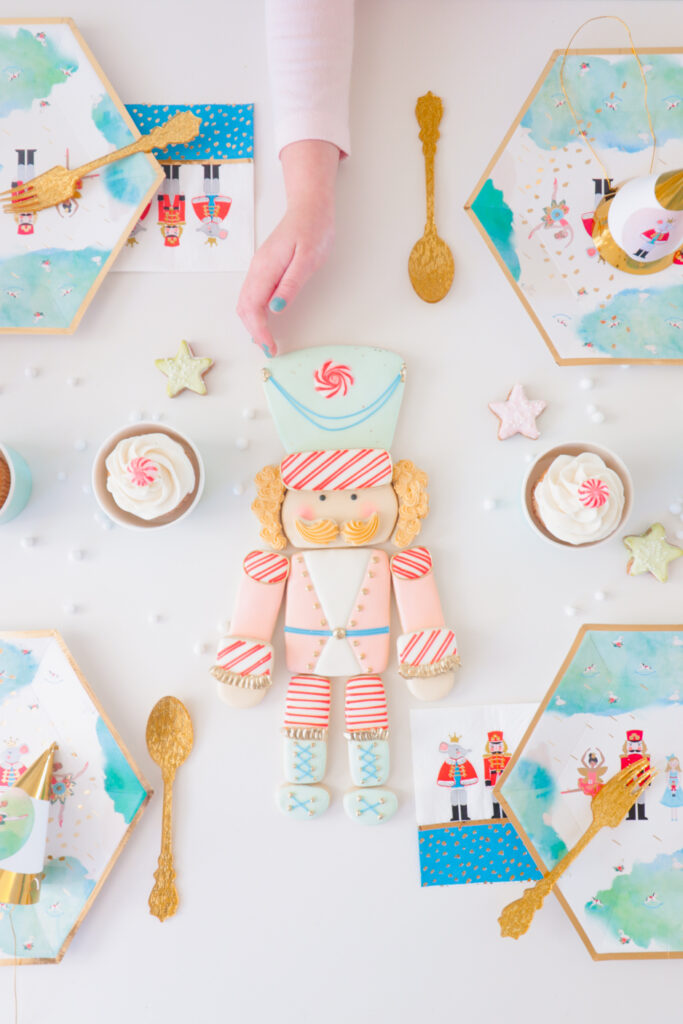 This theme is every little girl's dream. My daugther was so excited about this party set up! She fell in love with the gold foil party hats!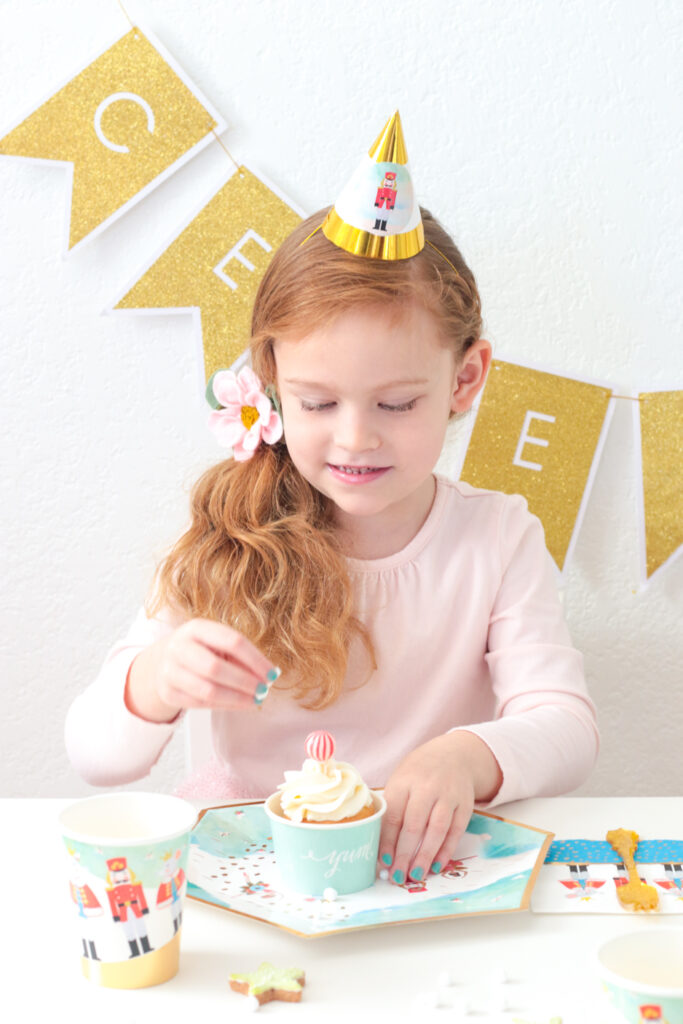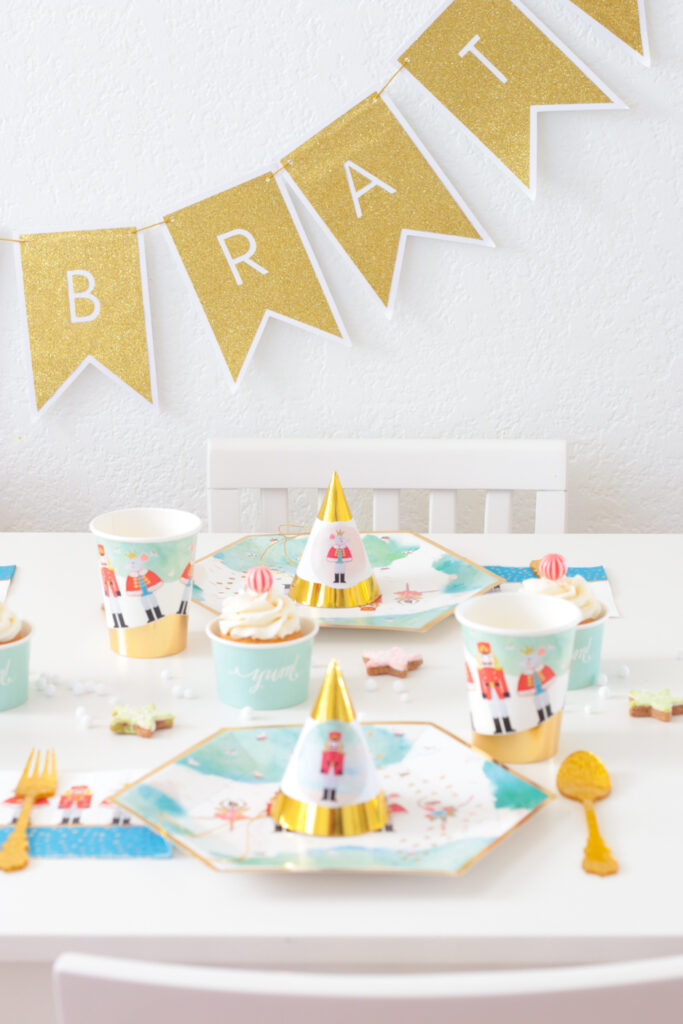 One of my favorite things about this party box? These Yum! treat cups. You can use them for cupcakes or any other party treats! I used them for our Gingerbread Breakfast a few weeks ago!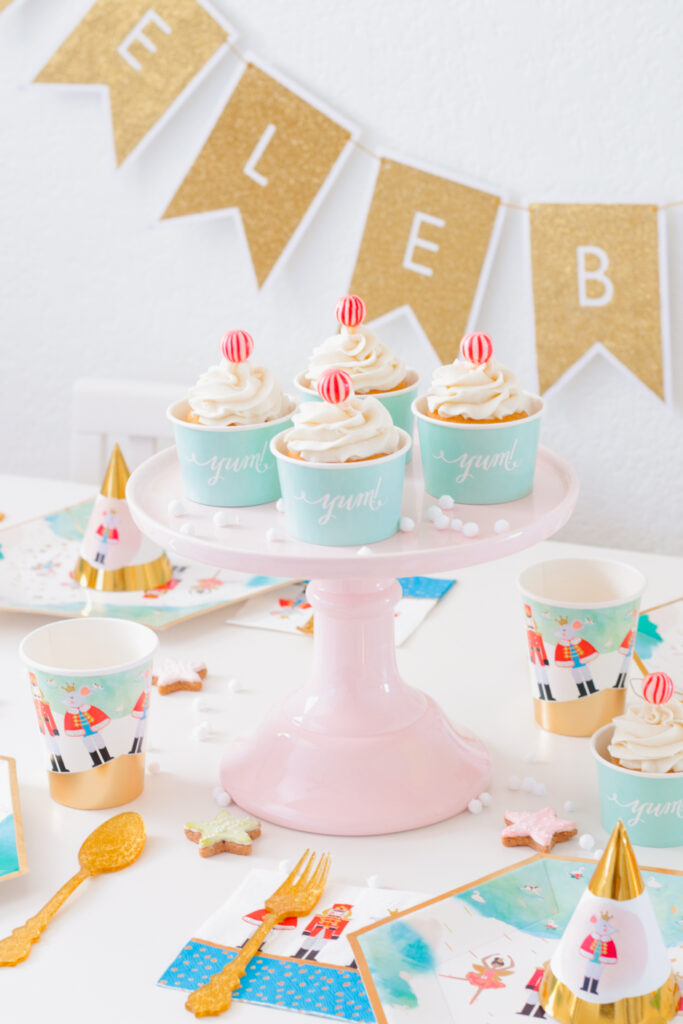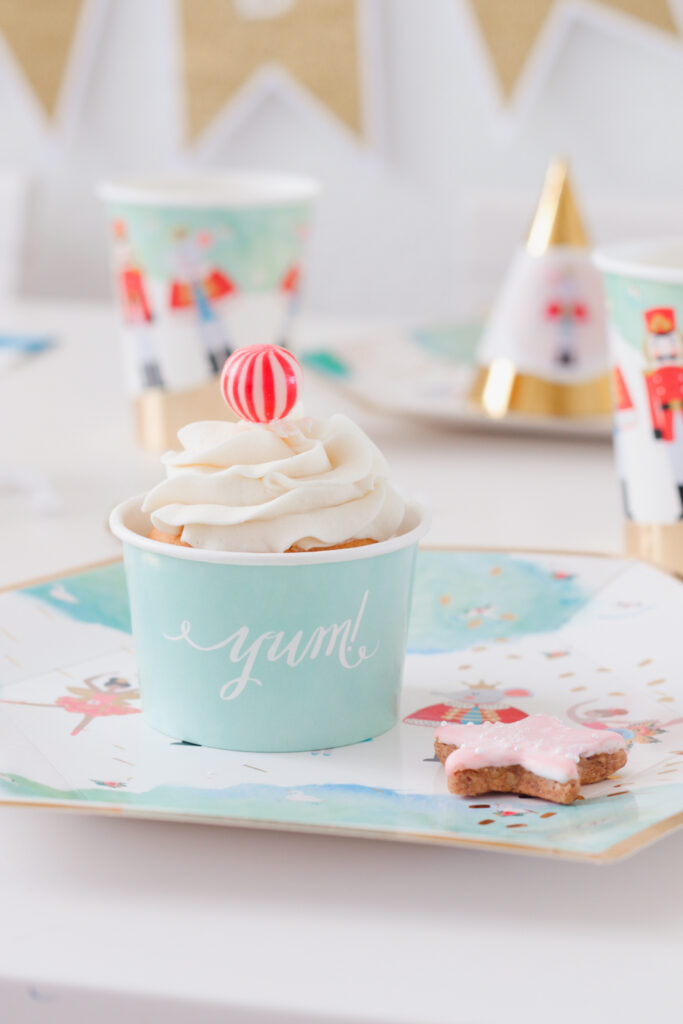 There's an awesome giveaway going on our Instagram. So be sure to enter and have the chance to win The Nutcracker Party Box and the most adorable nutcracker cookie puzzle you will ever see! The giveaway ends this Friday, December 13th. So hurry!
How adorable is this nutcracker collection?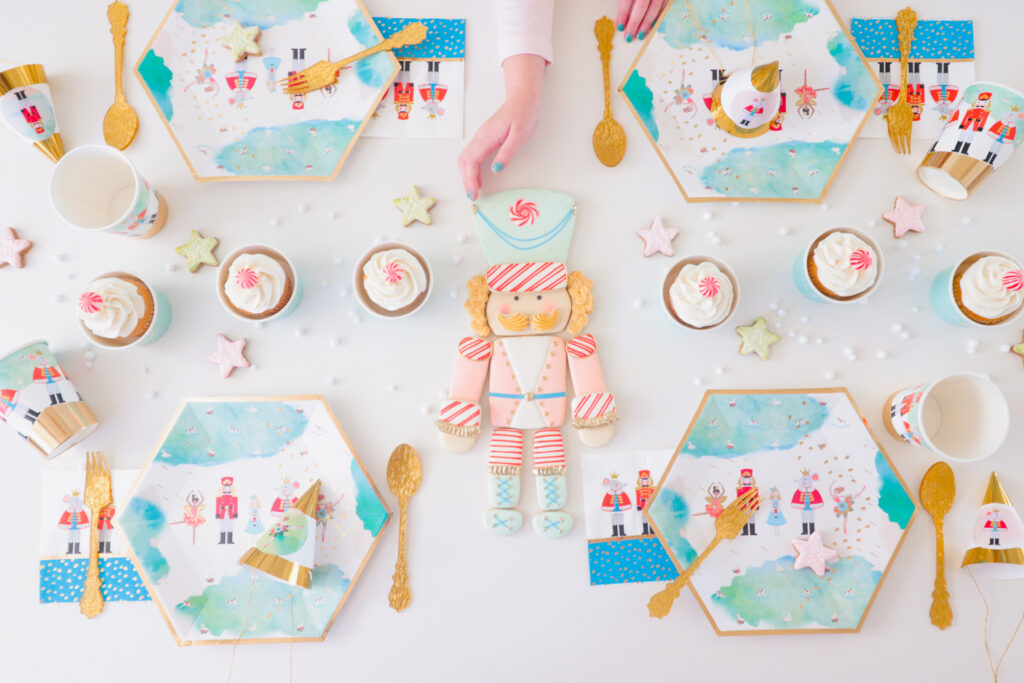 I am completely smitten by this adorable cookie puzzle. Isn't it just precious?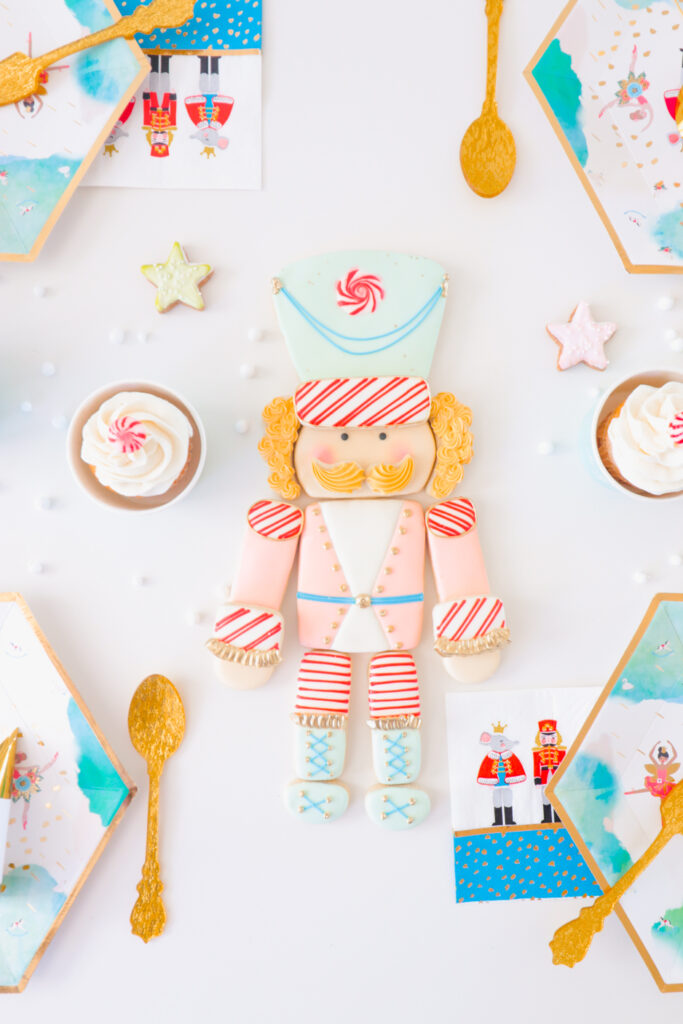 This theme is one of my favorite themes this year so I was thrilled to style this tablescape for you.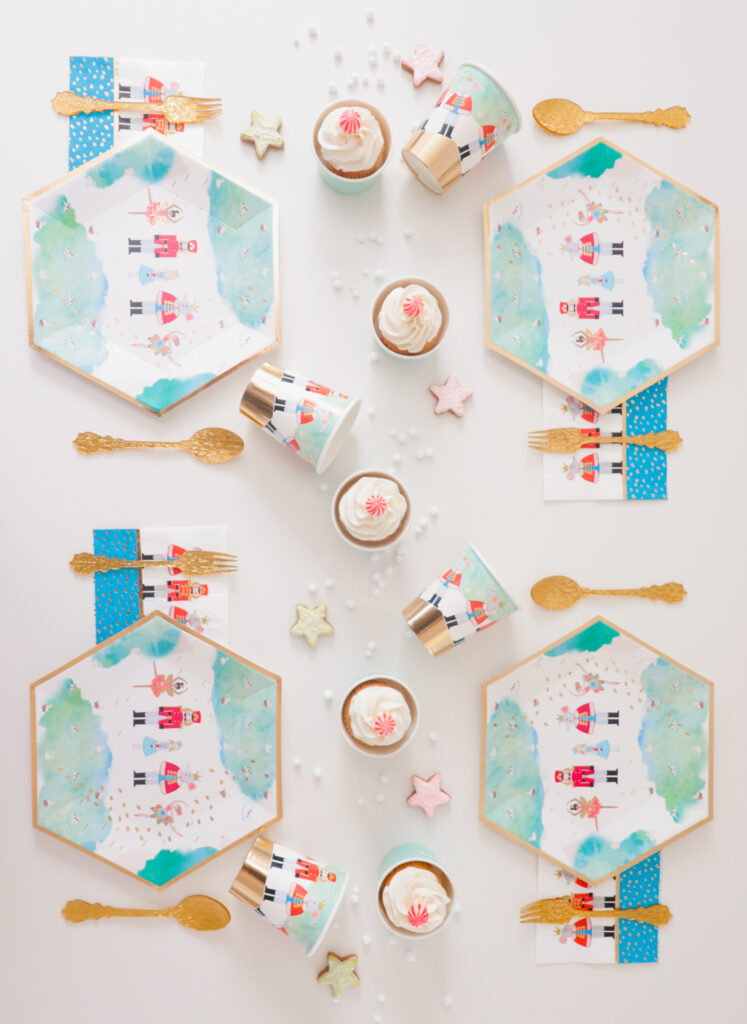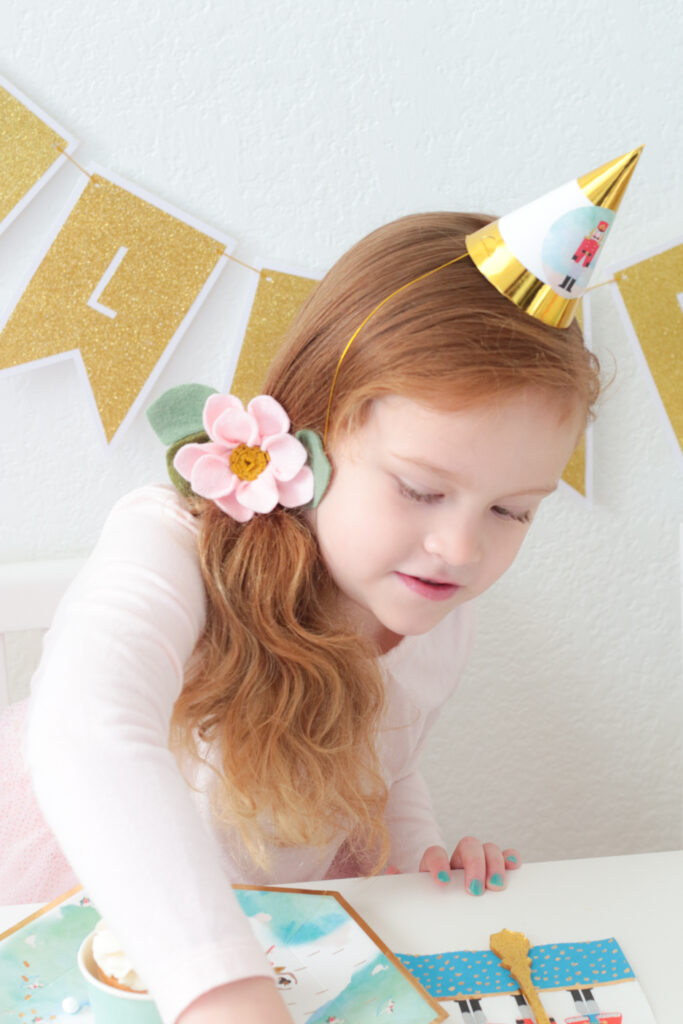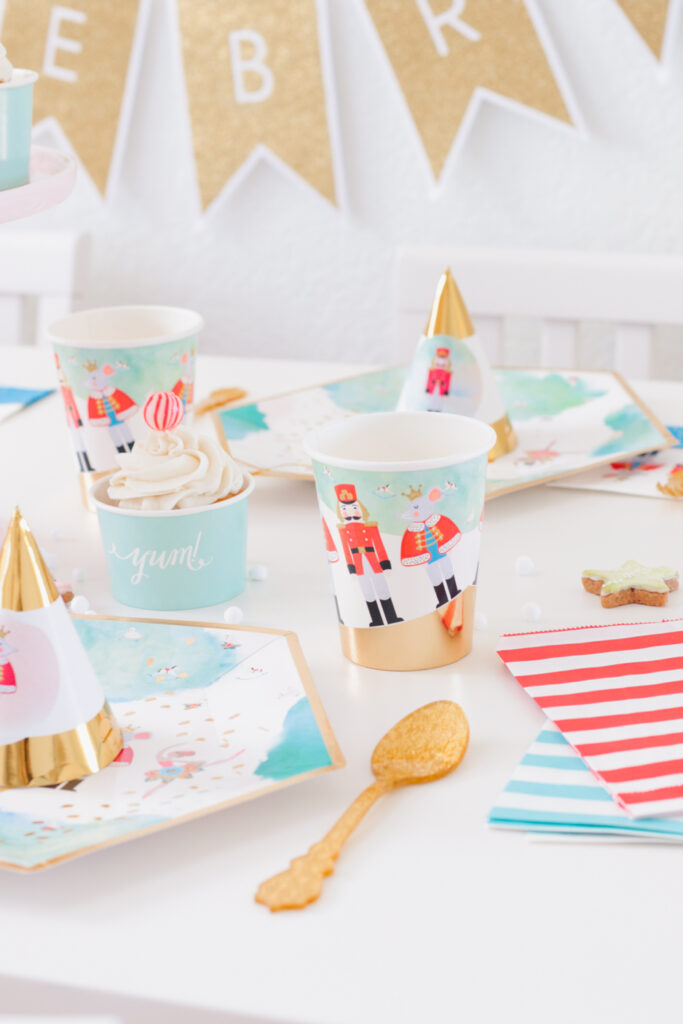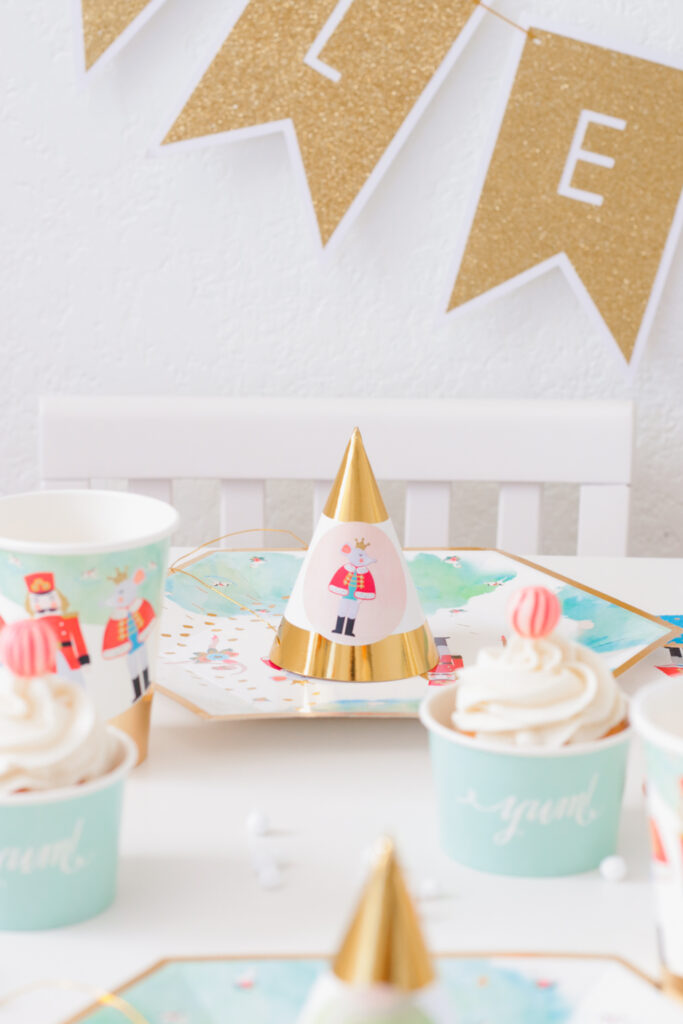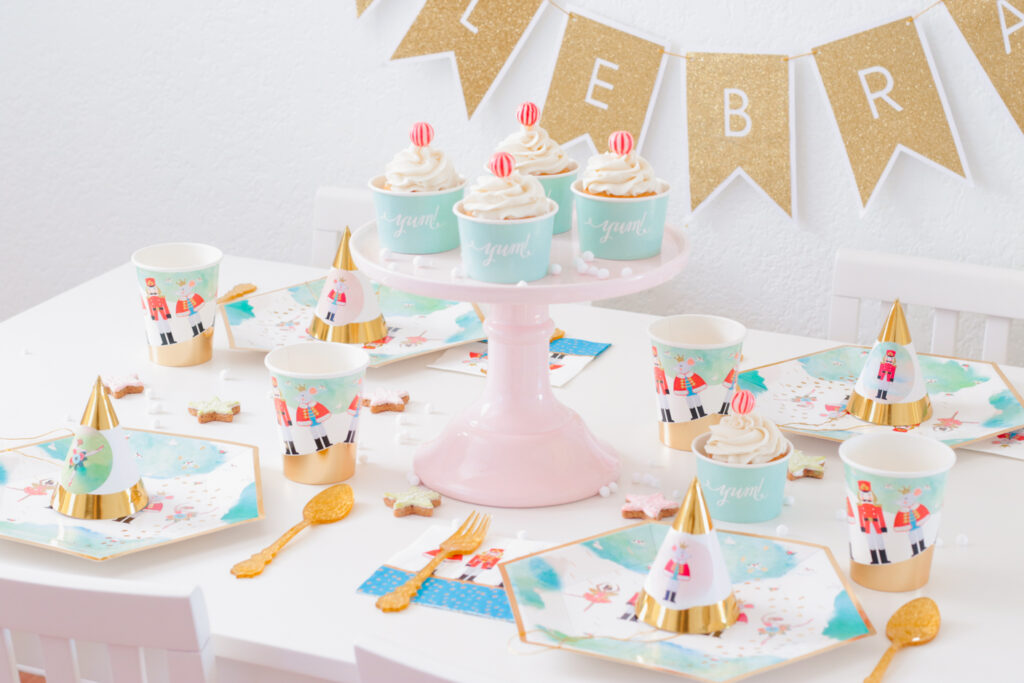 I hope you feel inspired to host your own Nutcracker party this holiday season! Don't forget to enter our giveaway!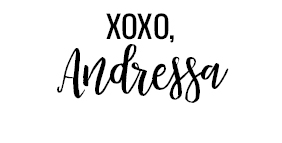 Styling & Photography: Andressa Hara of Twinkle Twinkle Little Party
The Nutcracker Party Box: Crated
The Nutcracker Cookie Puzzle: Frosted Confetti
Hair clip: Lule Bloom