Hi, friends! This DIY Llama Fiesta Fringe Garland and Tassel Banner made using paper napkins (yes, paper napkins!!) are super easy to make and it will cost you only a few dollars. I was trying to come up with a fun and inexpensive party backdrop idea for our Llama Celebration. I love papel picado but I didn't have any in my inventory so I had a last minute idea of turning the Llama printed napkins into banners. I initially used the llama printed napkins only. When I hung it, I thought it needed a pop of color, then the idea of creating fringe banners using solid colored paper napkins popped into my head. Bingo!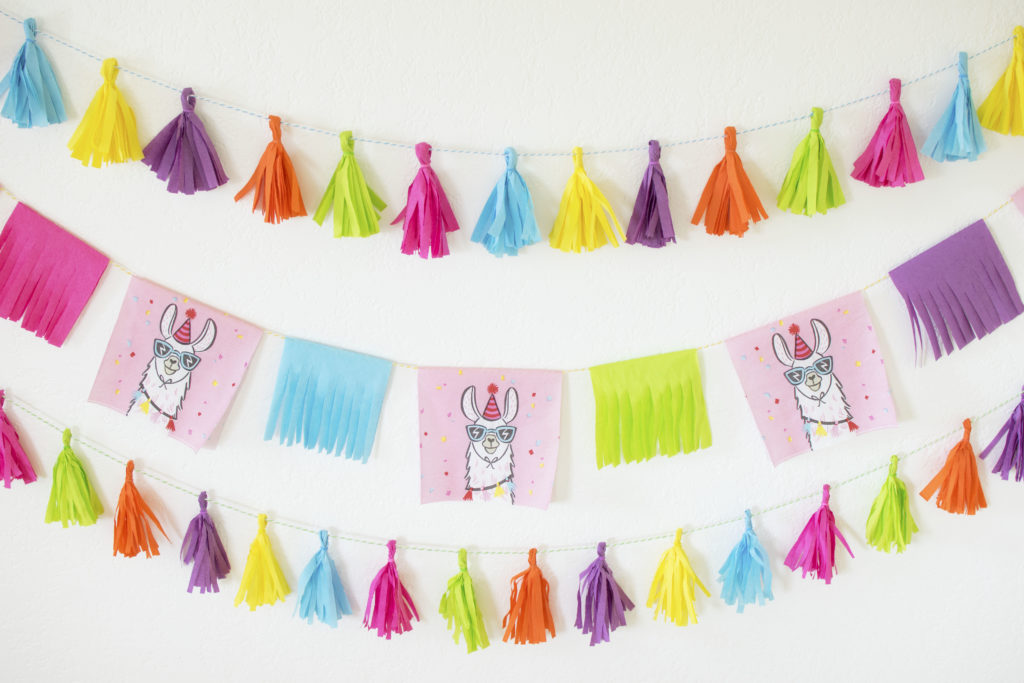 I purchased napkins in every bright color possible. Each pack cost about 98 cents. In my opinion, it's so much easier to work with paper napkins than tissue paper!
Shall we get started?
The first one we are going to make is the DIY Llama Fiesta Fringe Garland
What you will need:
Solid colored paper napkins
Scissors
Thread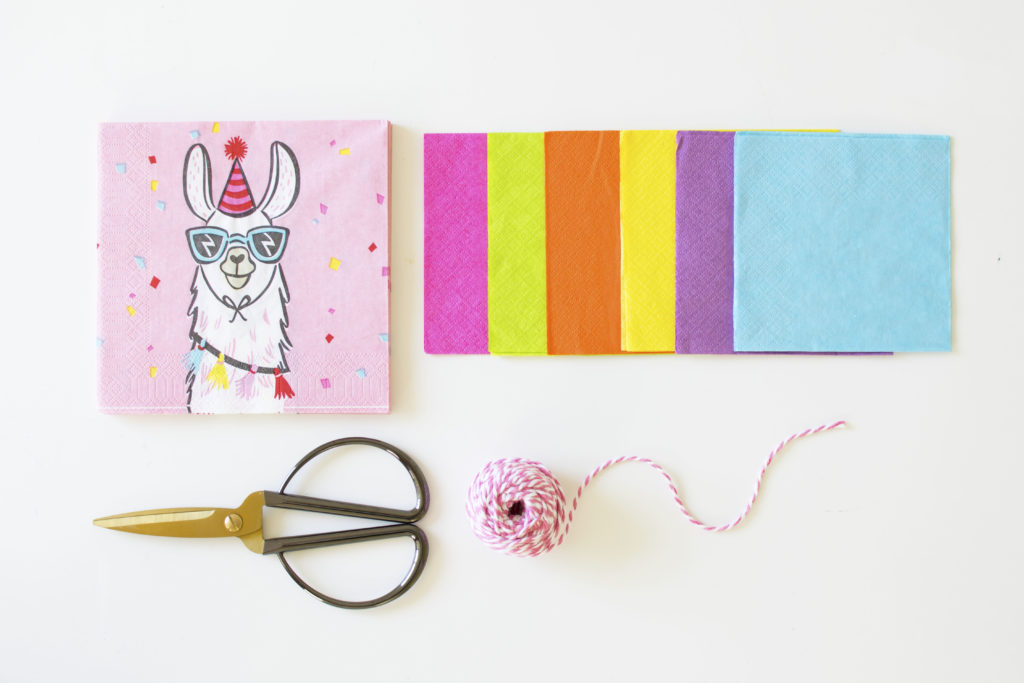 STEP 1: For the Llama Printed Napkins all you have to do is open up the napkin and cut it in 1/2 as shown in the picture below.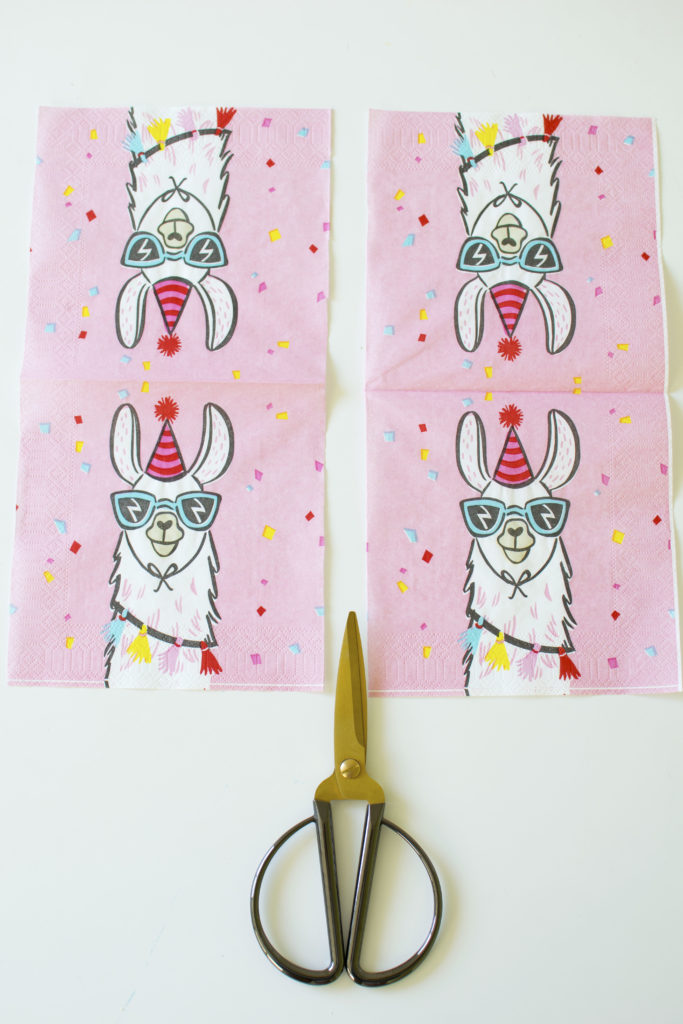 STEP 2: For the solid napkins, cut the folded egdes.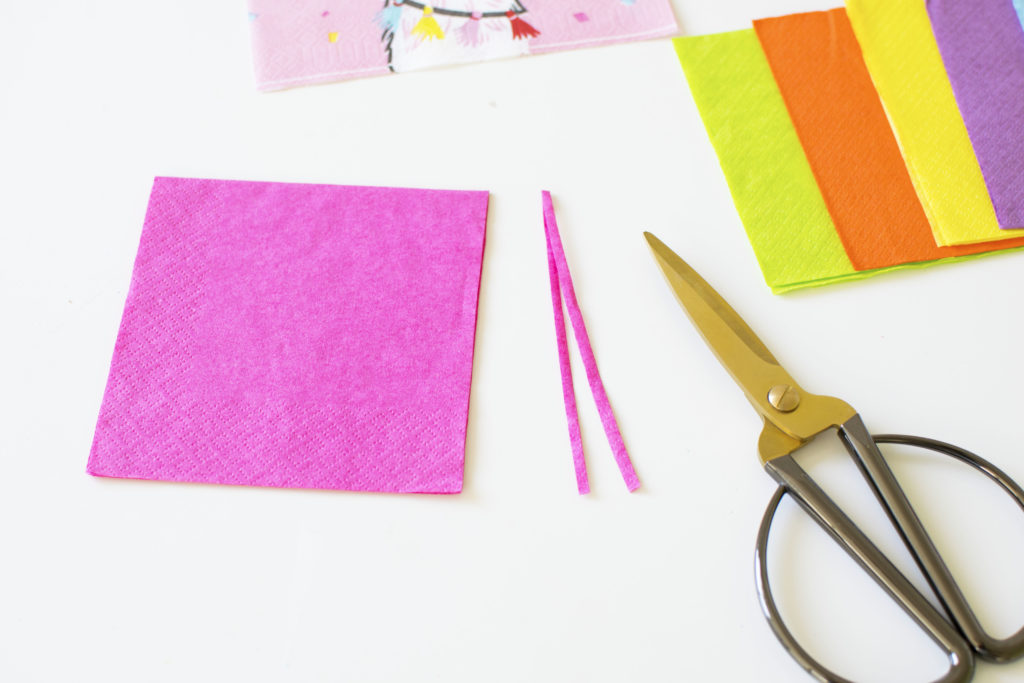 STEP 3: Begin cutting from bottom to top to create a fringe. Leave some space.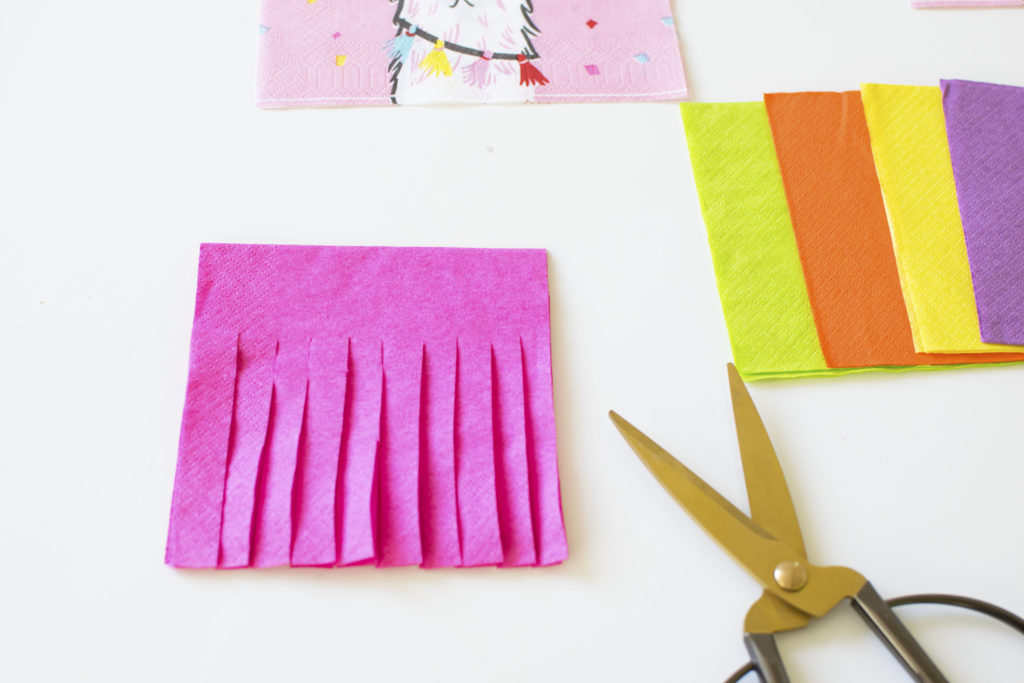 STEP 4: Open up the fringed napkin. You will have two fringed napkins. Repeat the same process with other color napkins.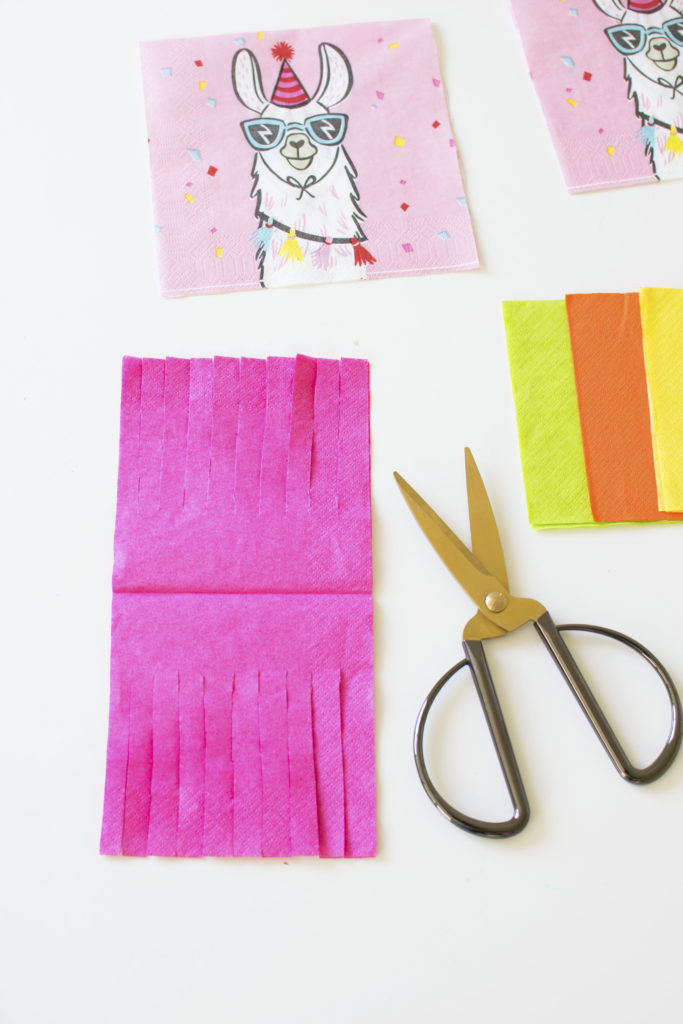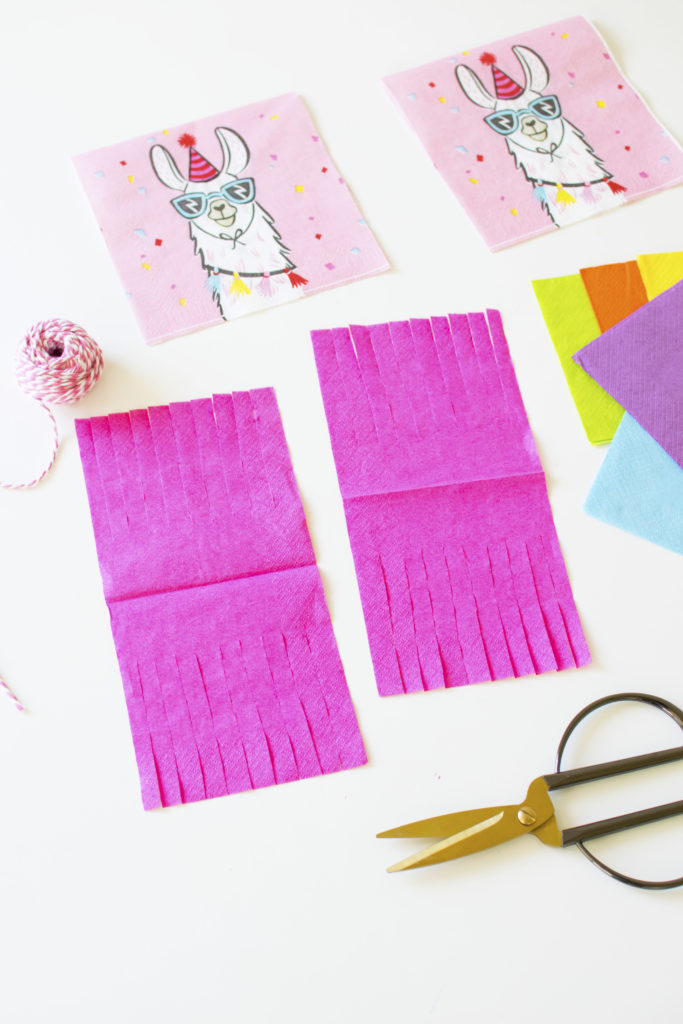 STEP 5: Grab your thread and place it in between the napkins forming a banner.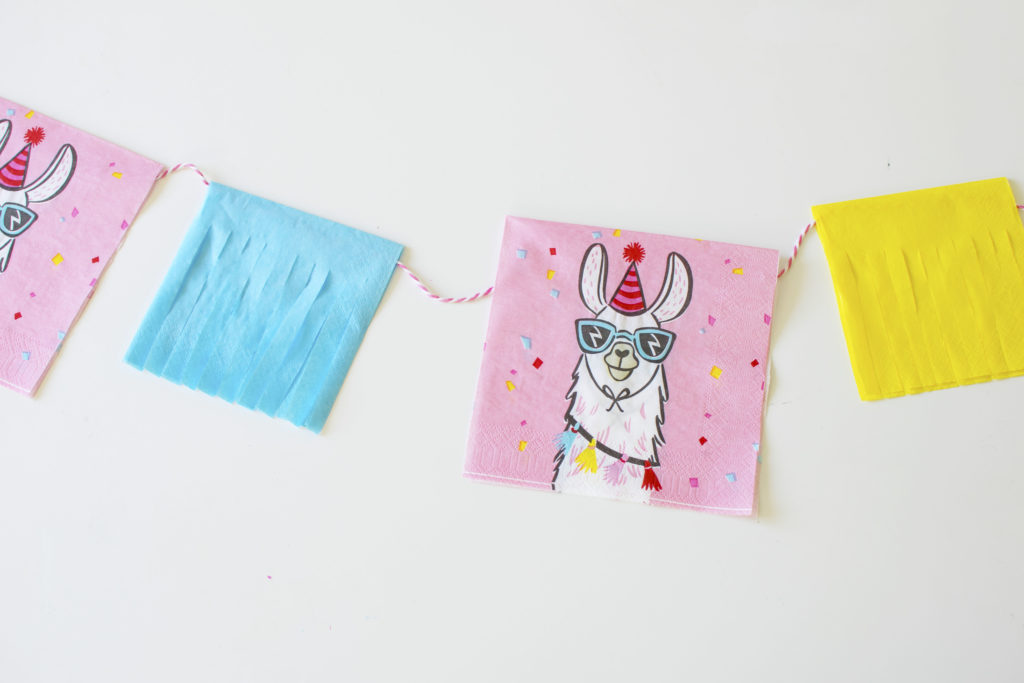 Now let's make the tassel garland!
What you will need:
Paper napkins
Mini elastic bands (you can find them at any craft store)
Scissors
Thread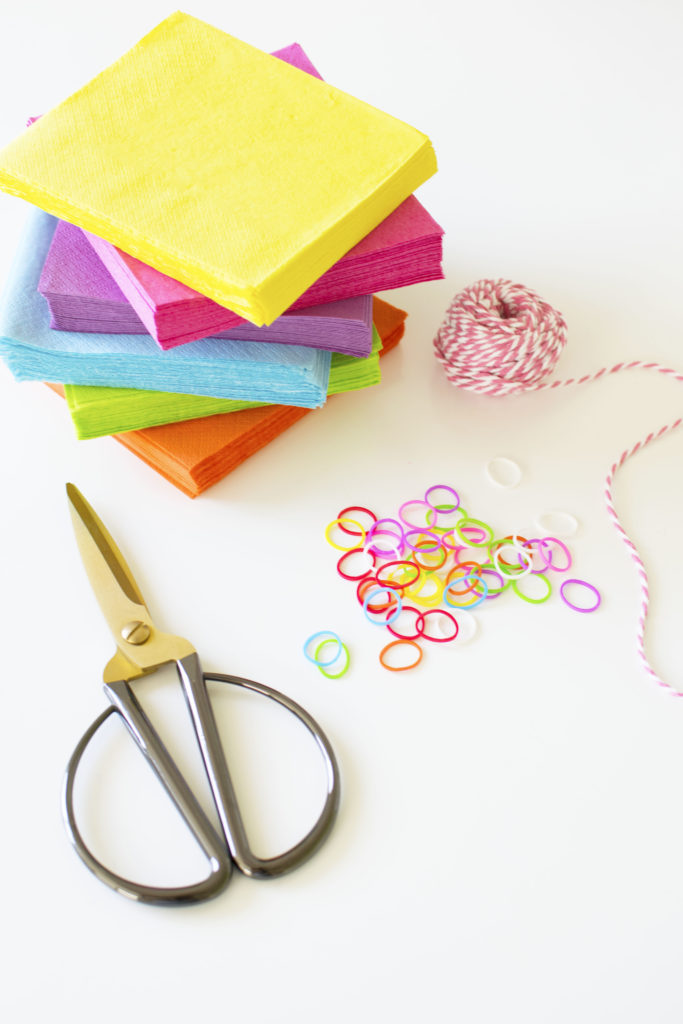 STEP 1: Following the same first steps from the fringe banner, open up the fringed napkin horizontally.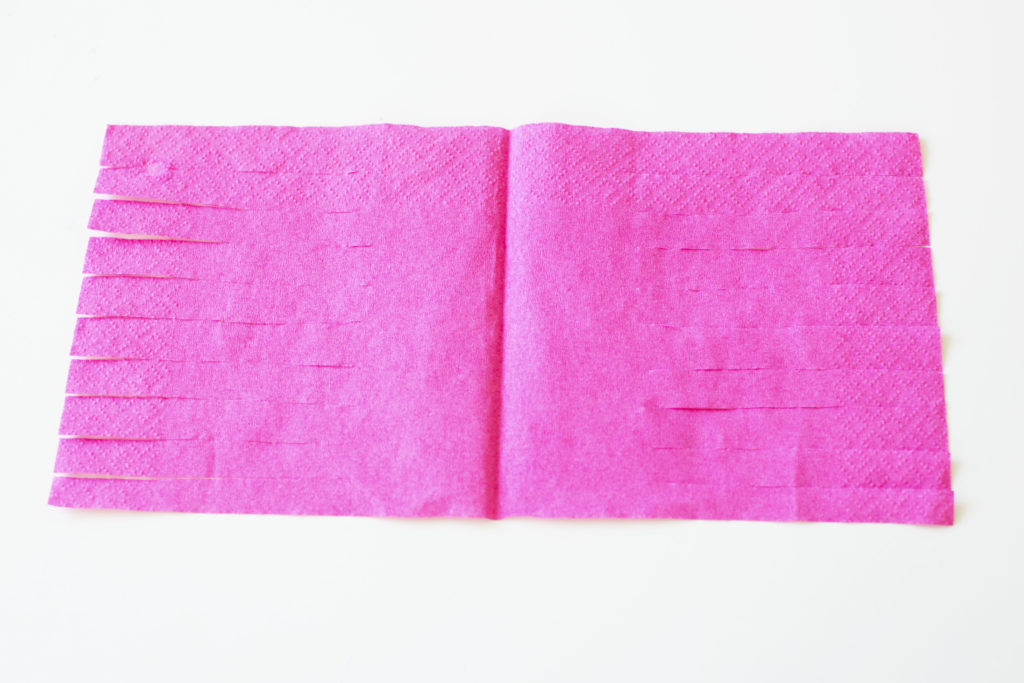 STEP 2: Fold it in half.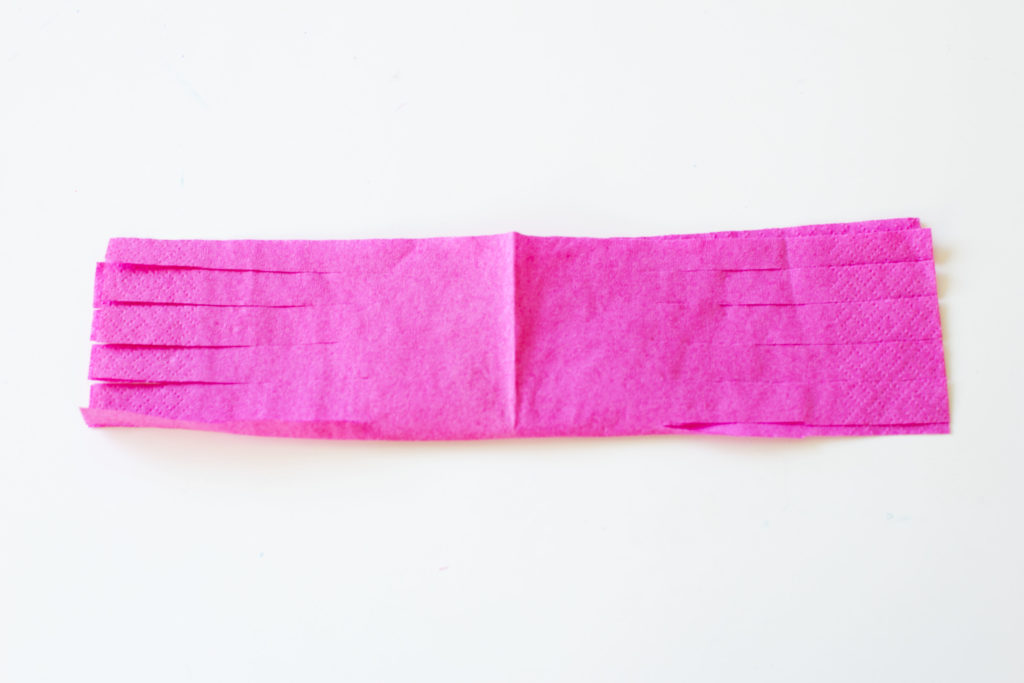 STEP 3: Then, fold it again.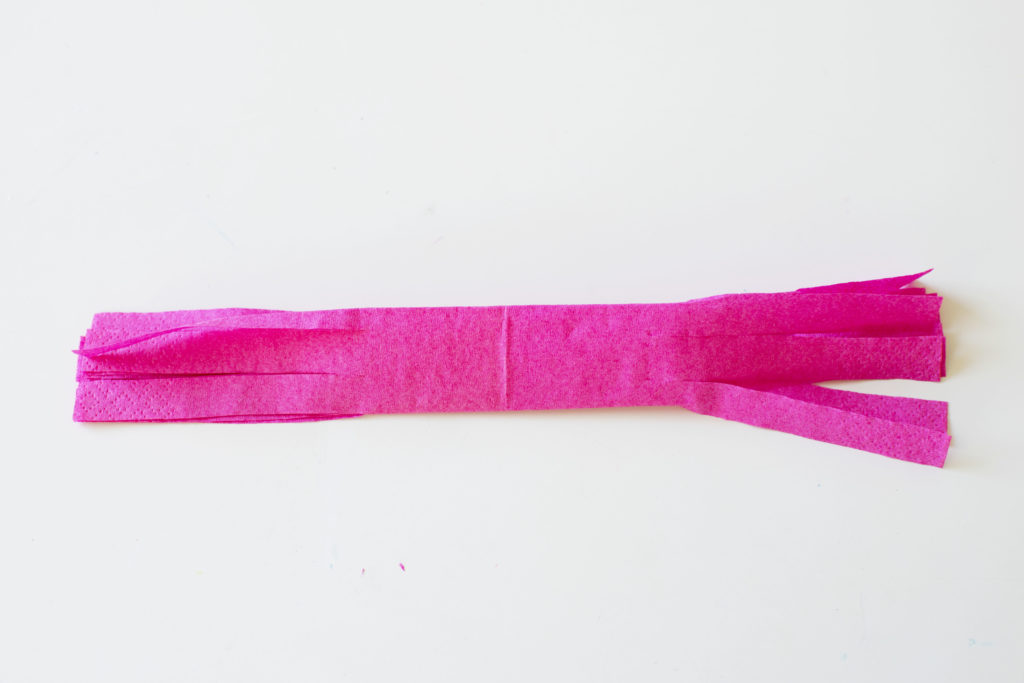 STEP 4: Then, gently twist it.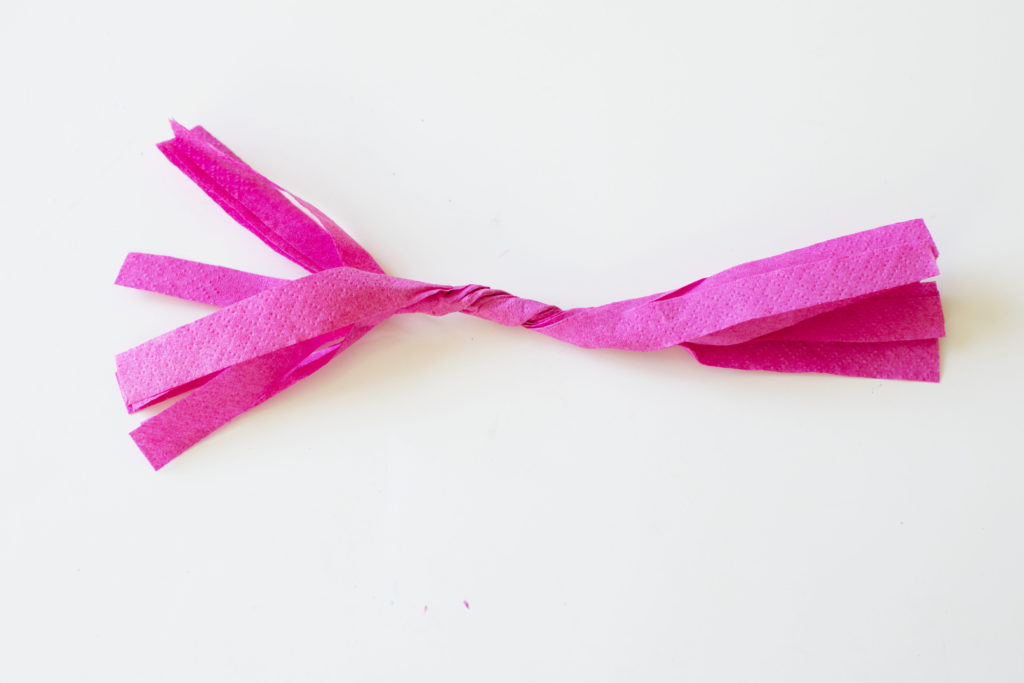 STEP 5: Now use a mini elastic band to hold both sides together.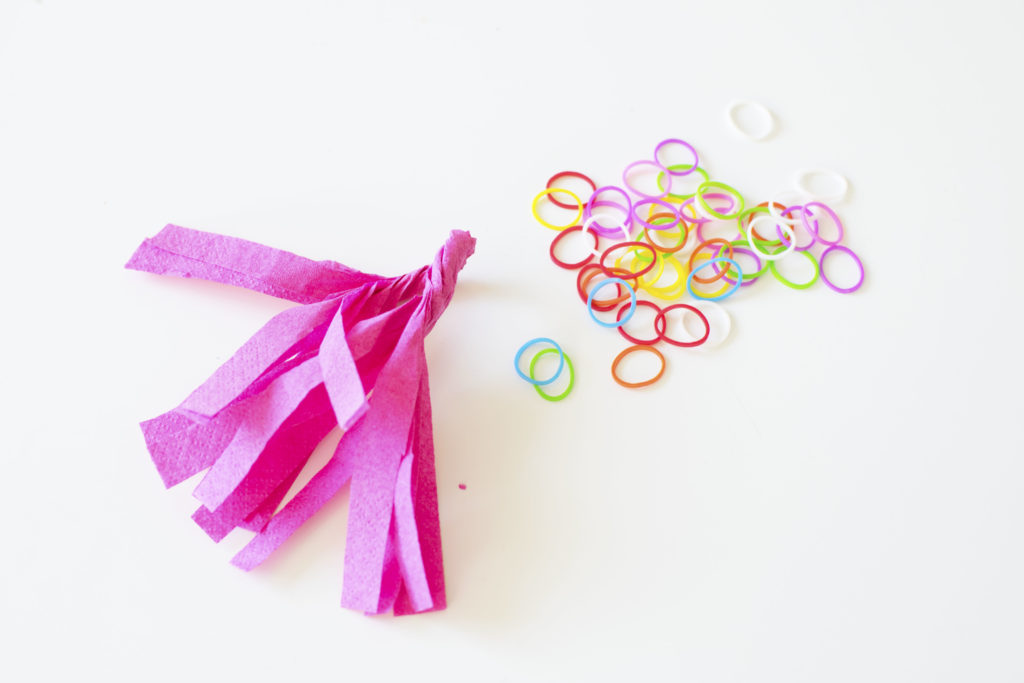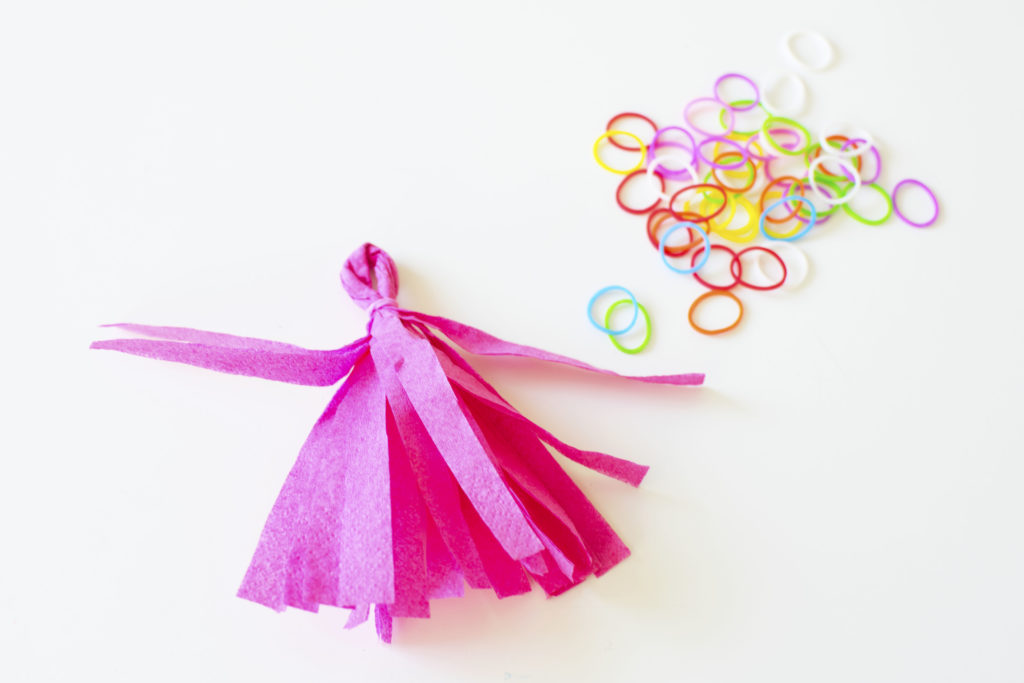 STEP 6: Repeat as many times as you wish using different color napkins, then use a thread to hang them.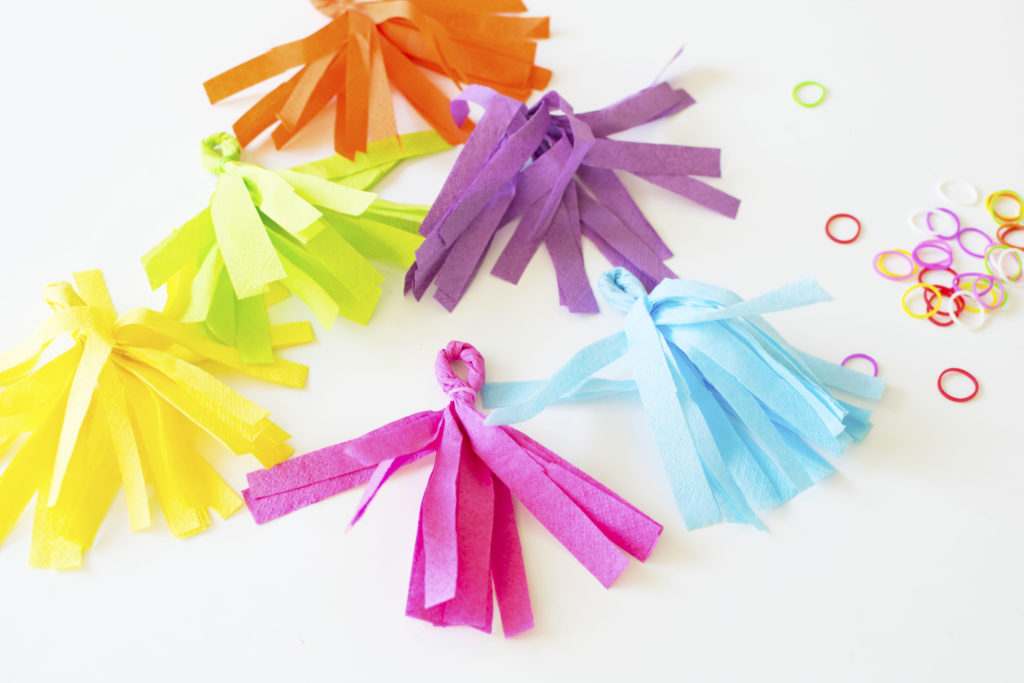 Here's the final result! You can use this fun garland as a fun party decor or simply decorate a space in your house!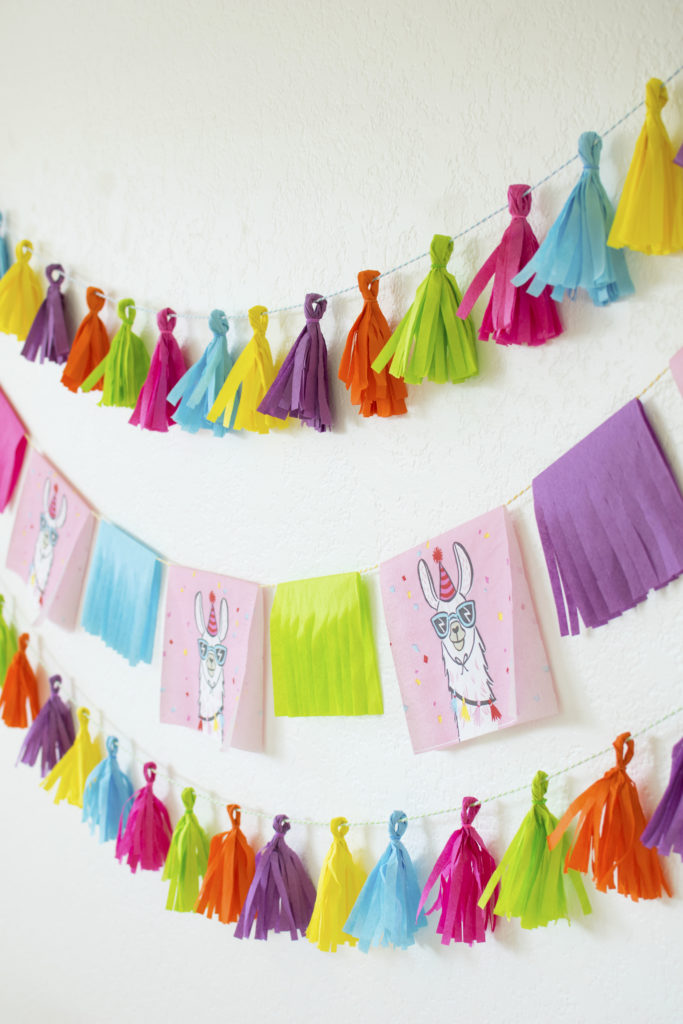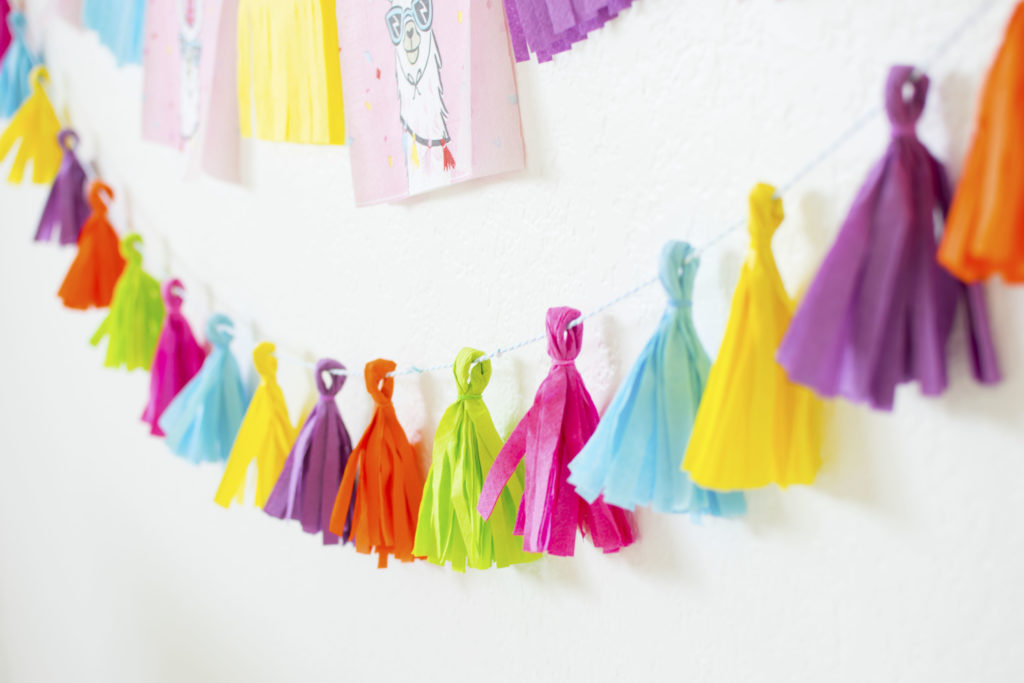 I hope you enjoyed this fun tutorial! You can see them in action by clicking on the link below:
CLICK HERE TO SEE OUR NEW BRIGHT AND COLORFUL LLAMA PARTY!