This post is sponsored by Universal Pictures.
Hello, friends! I am so excited to partner with Universal Pictures and share the all the fun we had decorating cupcakes (and eating them) to celebrate the release of How To Train Your Dragon: The Hidden World, in theaters February 22! Where are our How To Train Your Dragon fans?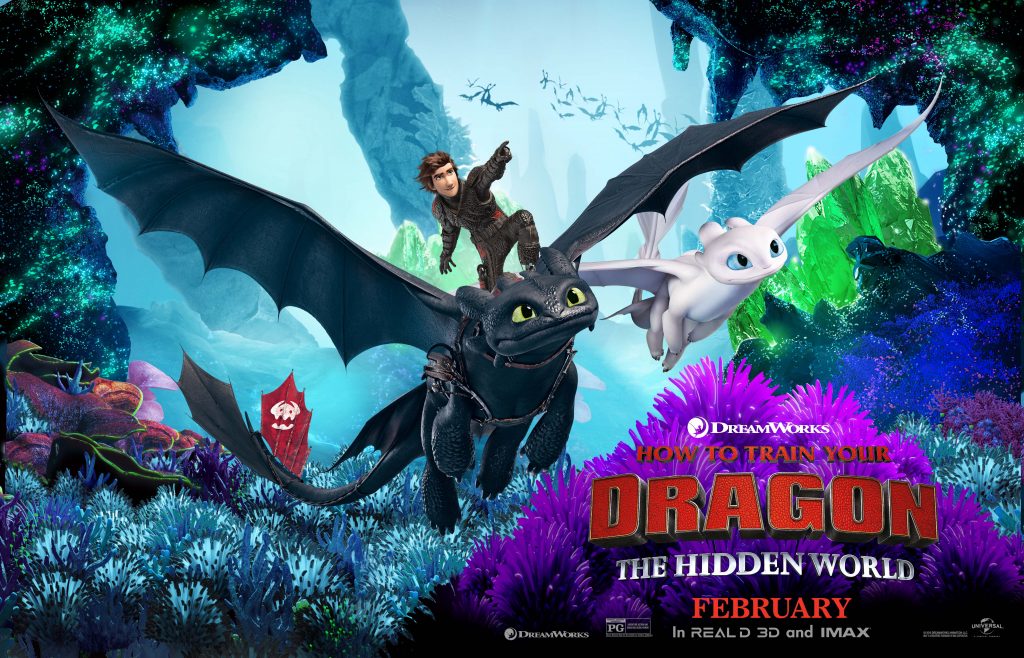 How To Train Your Dragon holds a special place in our hearts because it was the first movie my husband and I got to watch after the birth of our first child. I clearly remember that day. It was a date and we took our 4 month old baby to the theaters with us! When How To Train Your Dragon 2 came out, our boy was 5! So, before we took him to see it, we purchased the first film on Blu-ray! He fell in love with Toothless!
When I told my son we had a fun project to work on to celebrate the final installment of the series, he yelled: The Hidden World?? Of course, he already knew about it! He and sister got SO excited after watching the trailer. It looks like Toothless gets a friend or should I say girlfriend? They can't wait to see Light Fury! Watch the trailer at the end of this post, friends! It looks SO cute! We are all excited!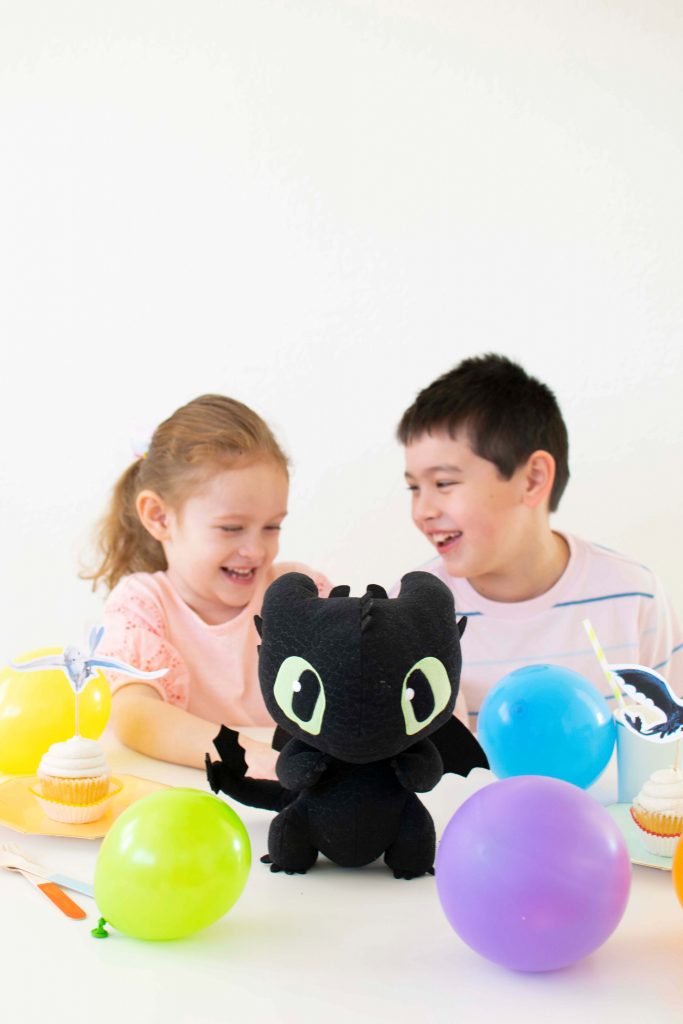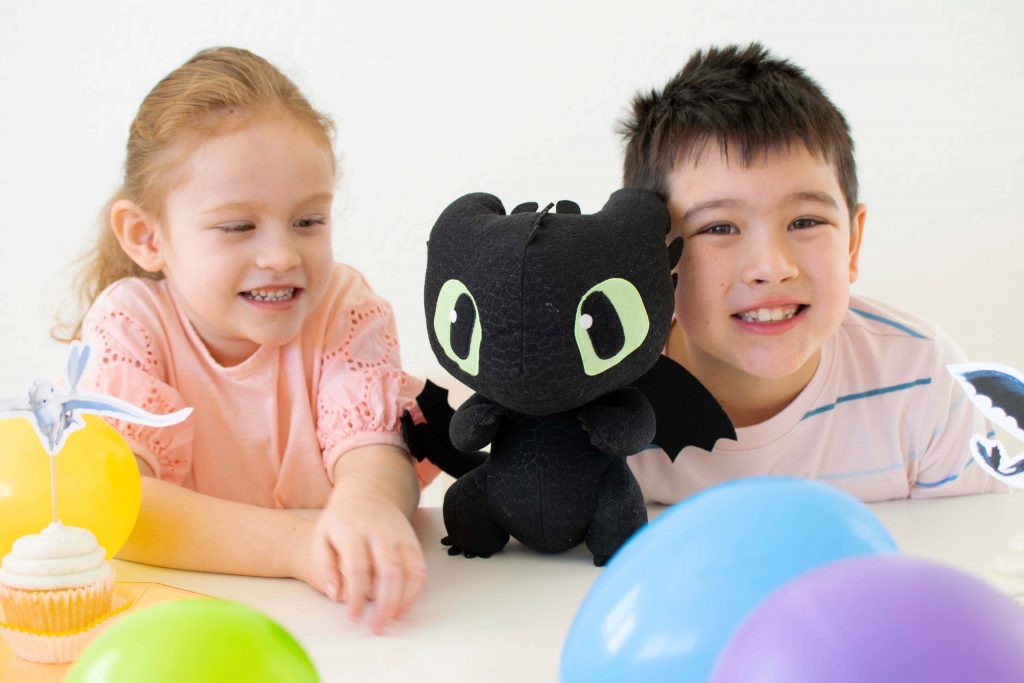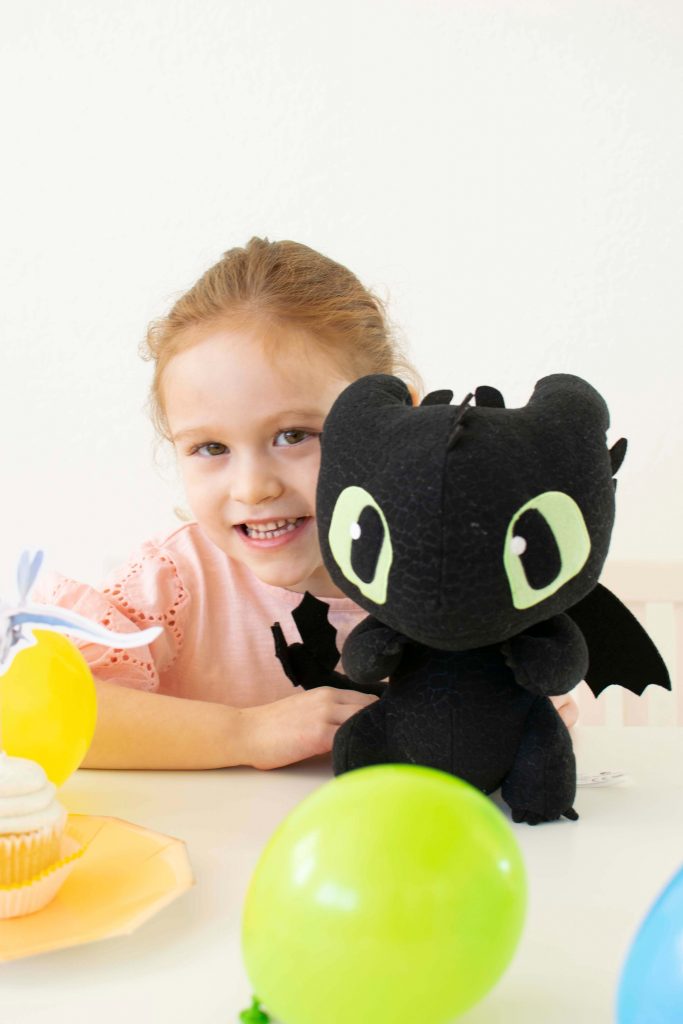 To kick off the release of How To Train Your Dragon: The Hidden World, I designed printable cupcake toppers to get the kids excited about the big day! The kids had a blast putting their own toppers together to decorate their cupcakes.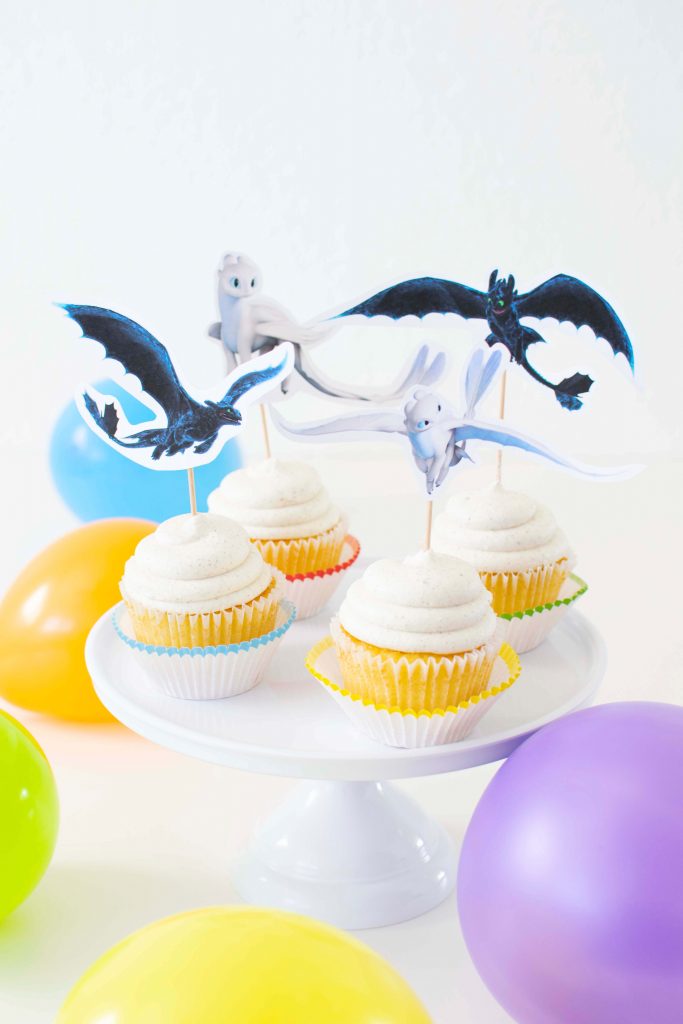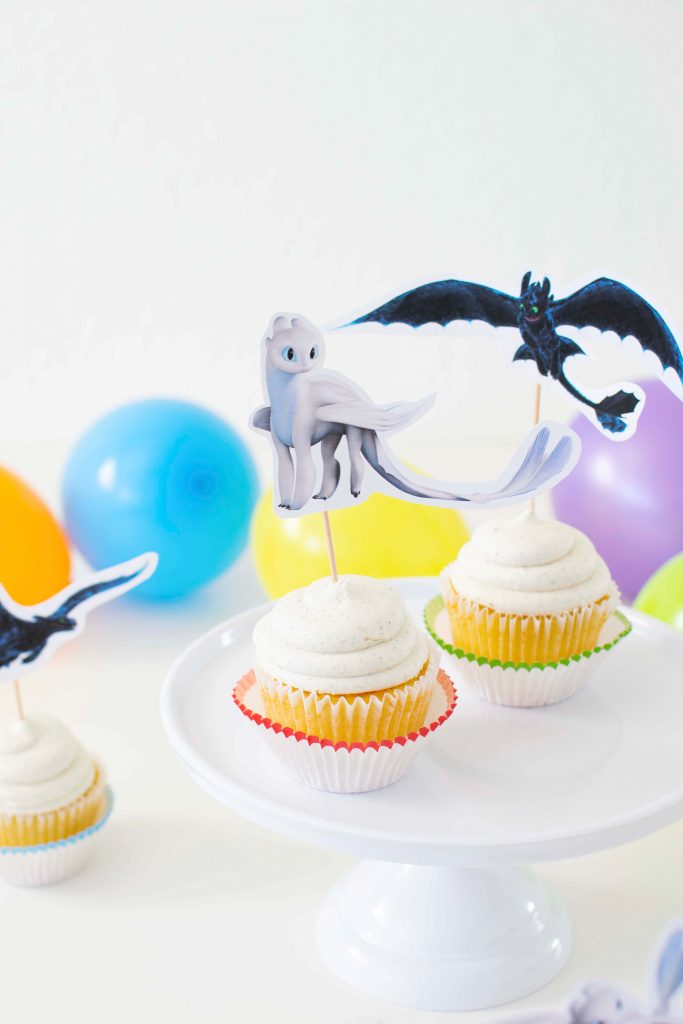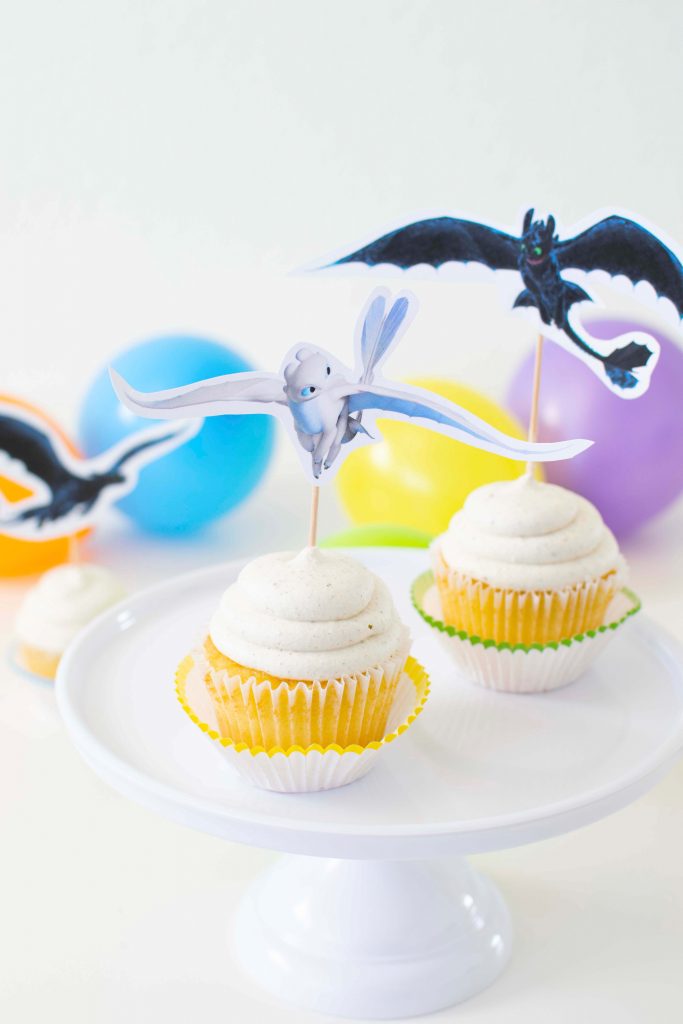 To create your own How To Train Your Dragon cupcake toppers, simply download our digital file (for personal use only), print the file on white cardstock and cut the fun illustrations out. Secure a toothpick to the back of each dragon.
CLICK HERE TO DOWNLOAD HOW TO TRAIN YOUR DRAGON CUPCAKE TOPPERS!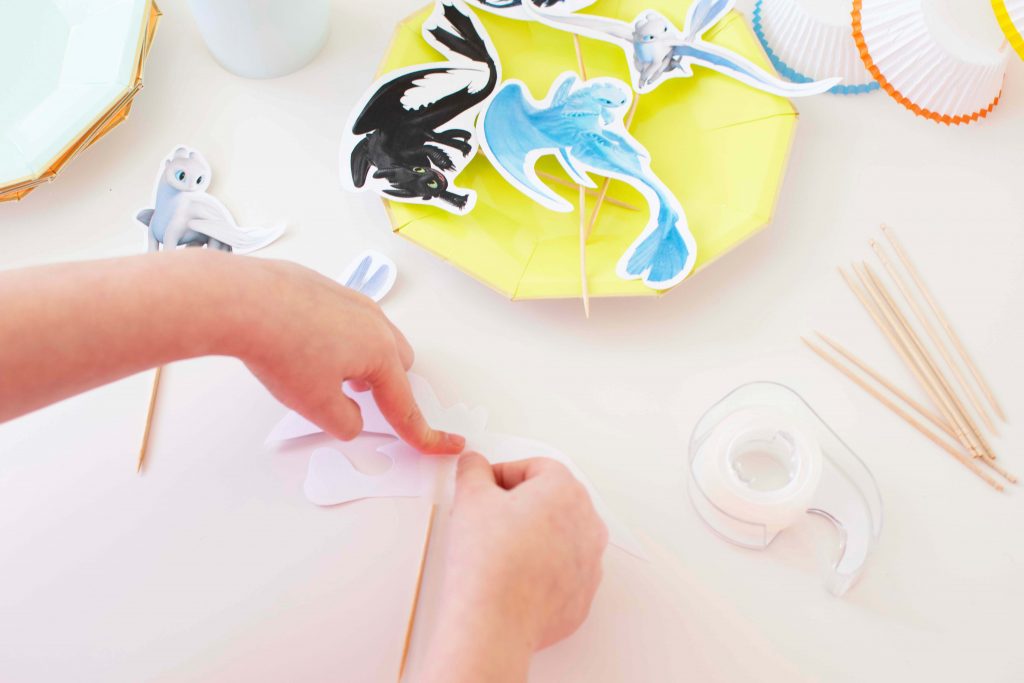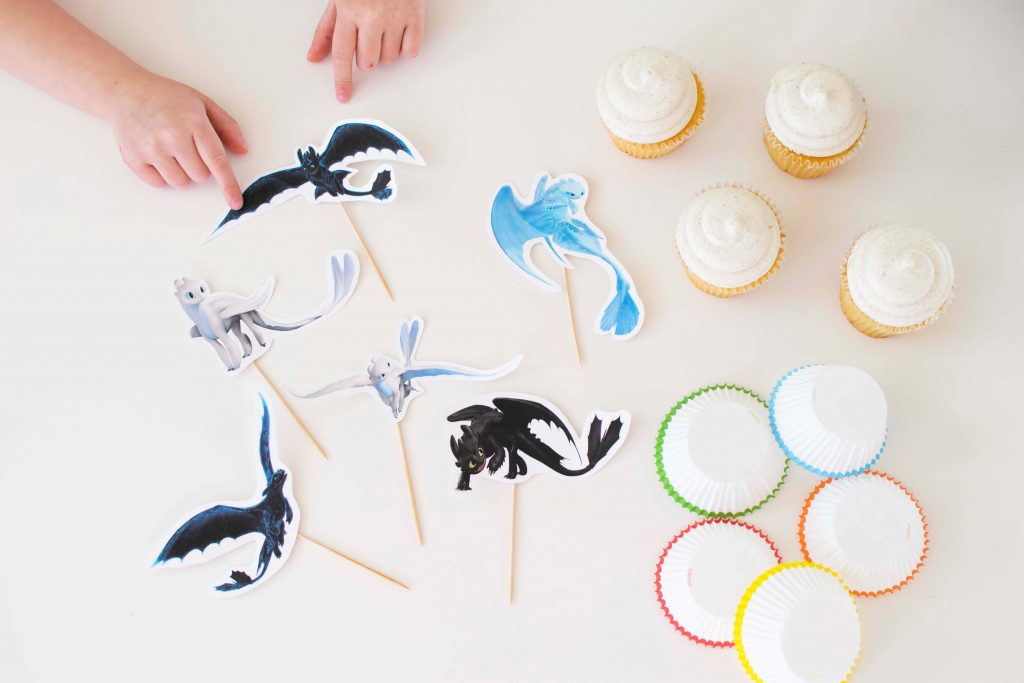 Ta-da, now you have adorable Toothless and Light Fury toppers to decorate any treats you want! You can decorate mini popcorn bags or cups with these fun illustrations! The possibilities are endless!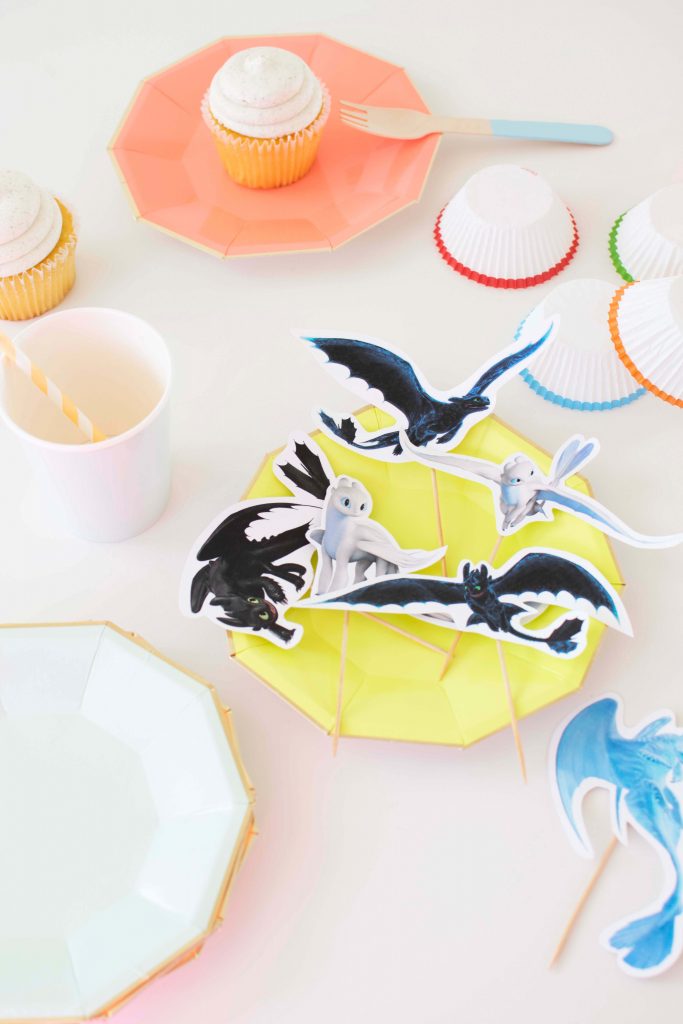 Allow the kids to choose their favorite character toppers and let their imagination soar. My daughter picked Light Fury and she said: "Mommy, she is so beautiful! She looks so dreamy. I can't wait to meet her!"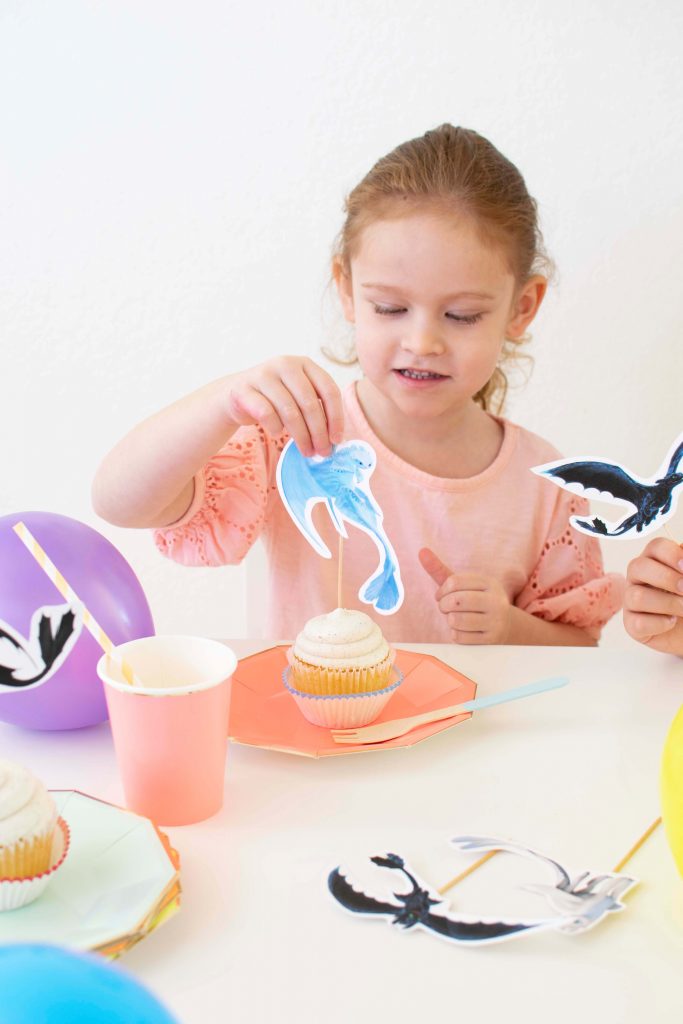 My son added: "Toothless will always be my favorite guy!" Too cute!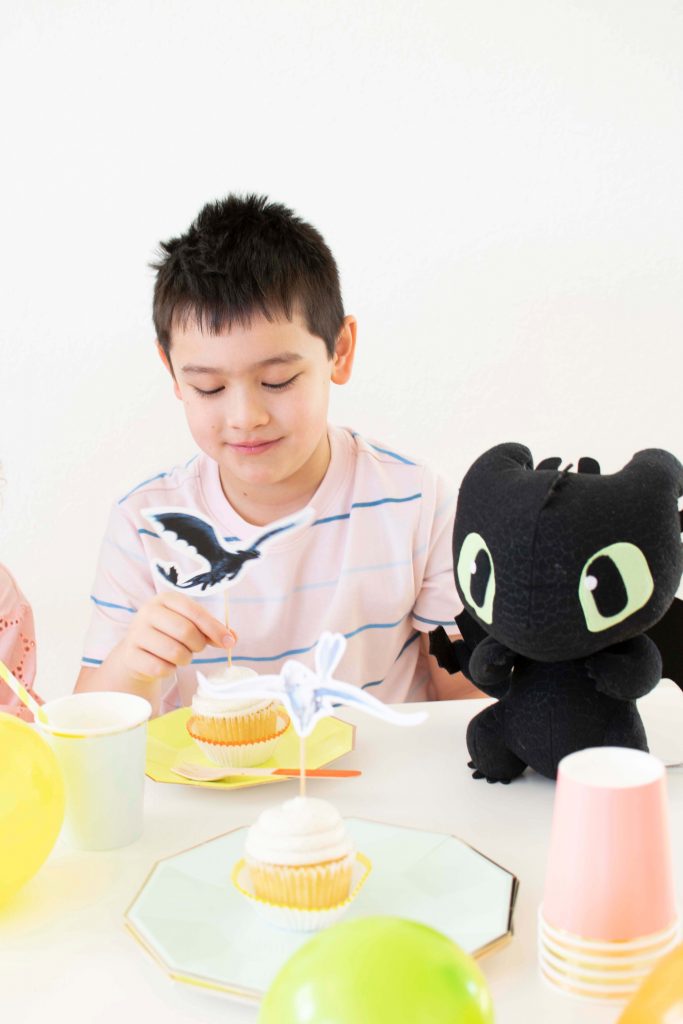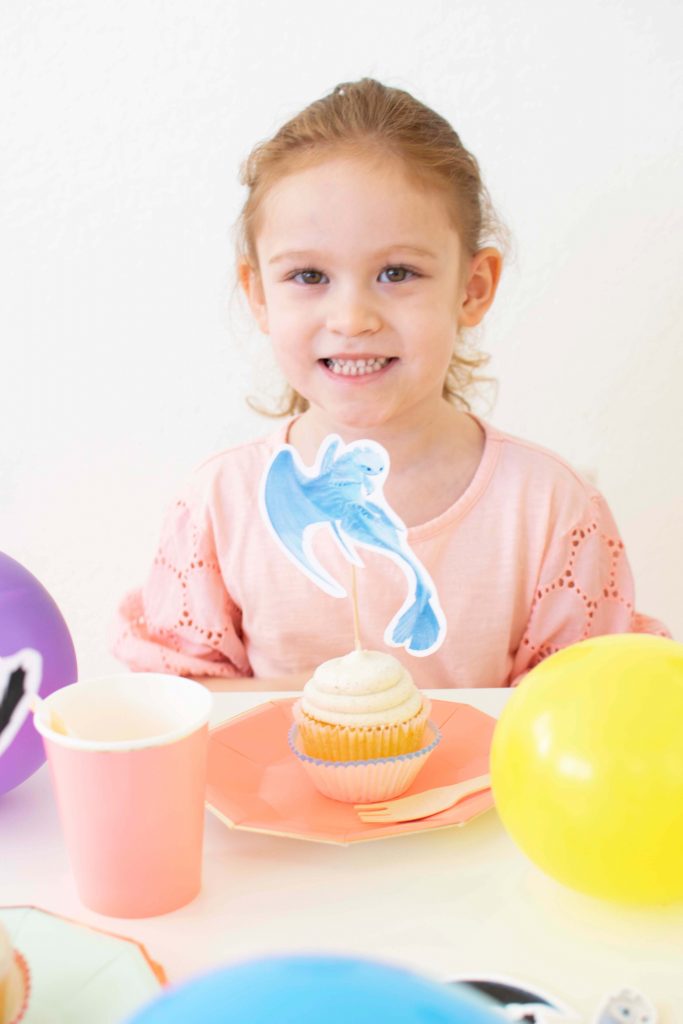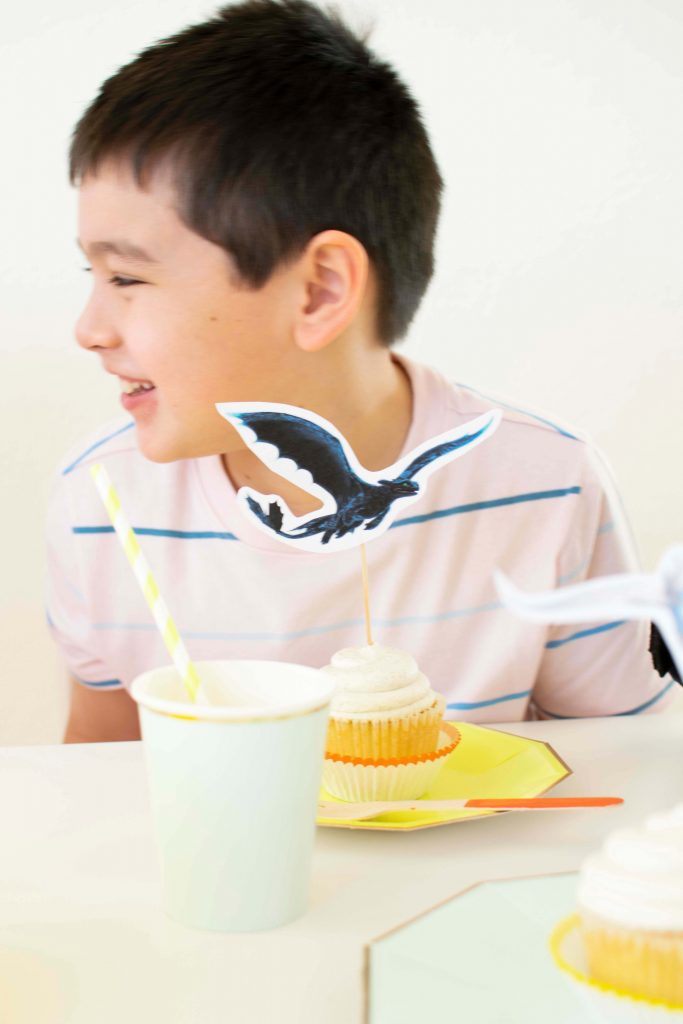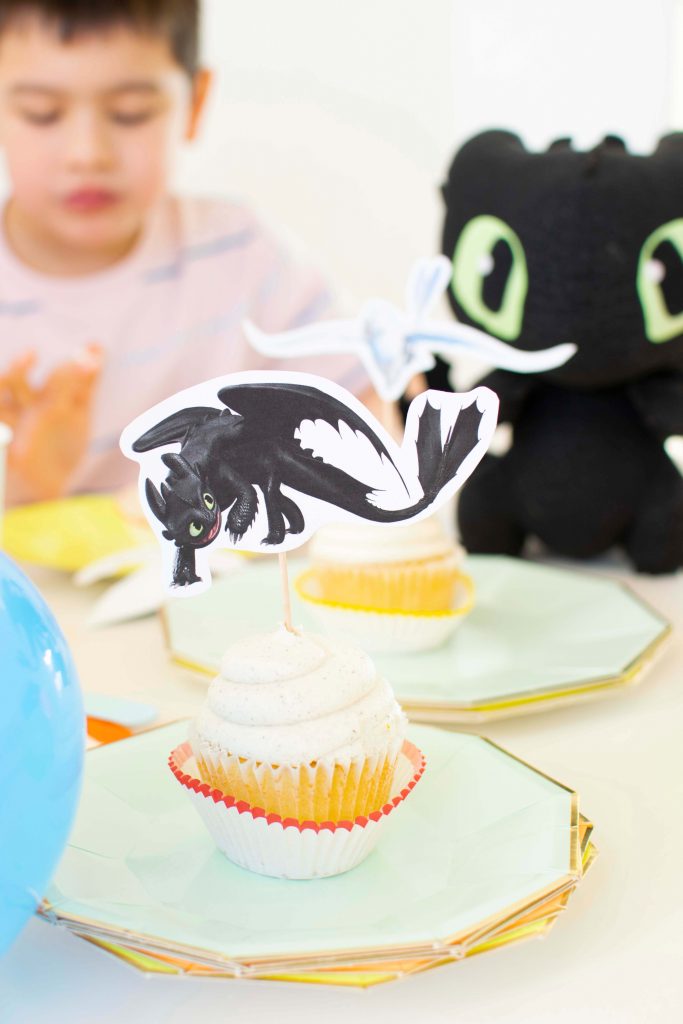 I hope this post got you excited about the movie! Make plans to take your family to see HOW TO TRAIN YOUR DRAGON: THE HIDDEN WORLD in theaters, IMAX and RealD 3D February 22. Get tickets now! I hope to see you at the theaters! Share with us via Insta stories!