This post may contain affiliate links.
I am so excited to share fun and super easy pastel dinosaur party ideas you can recreate to celebrate at home!
My kids started distance learning three weeks ago. Yikes! This casual dinosaur party /playdate was the perfect idea to take a break from our busy remote learning schedule!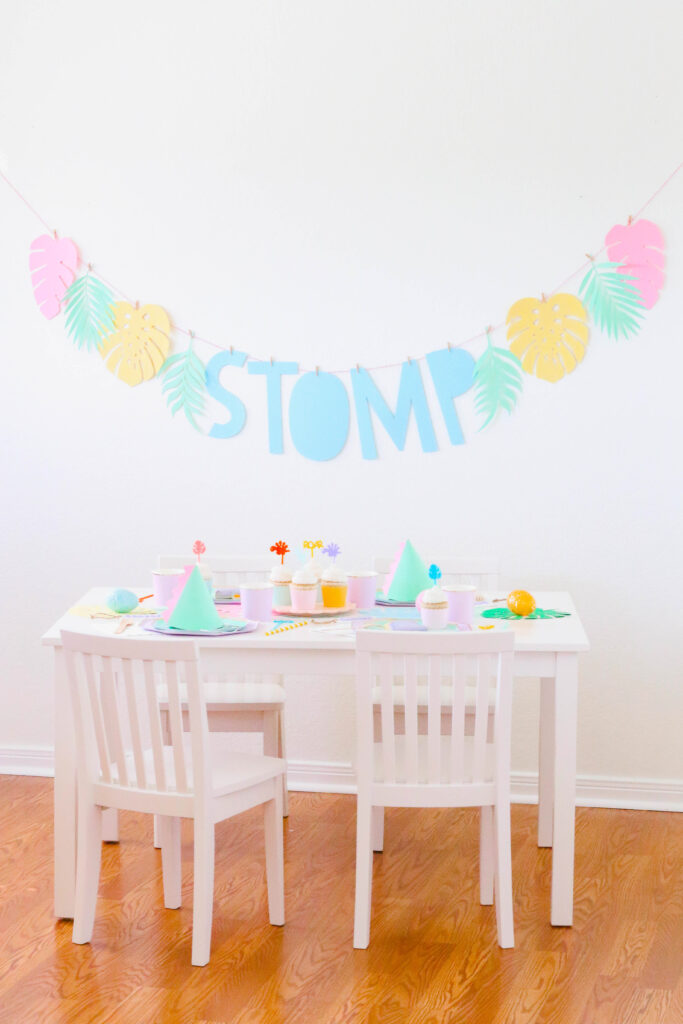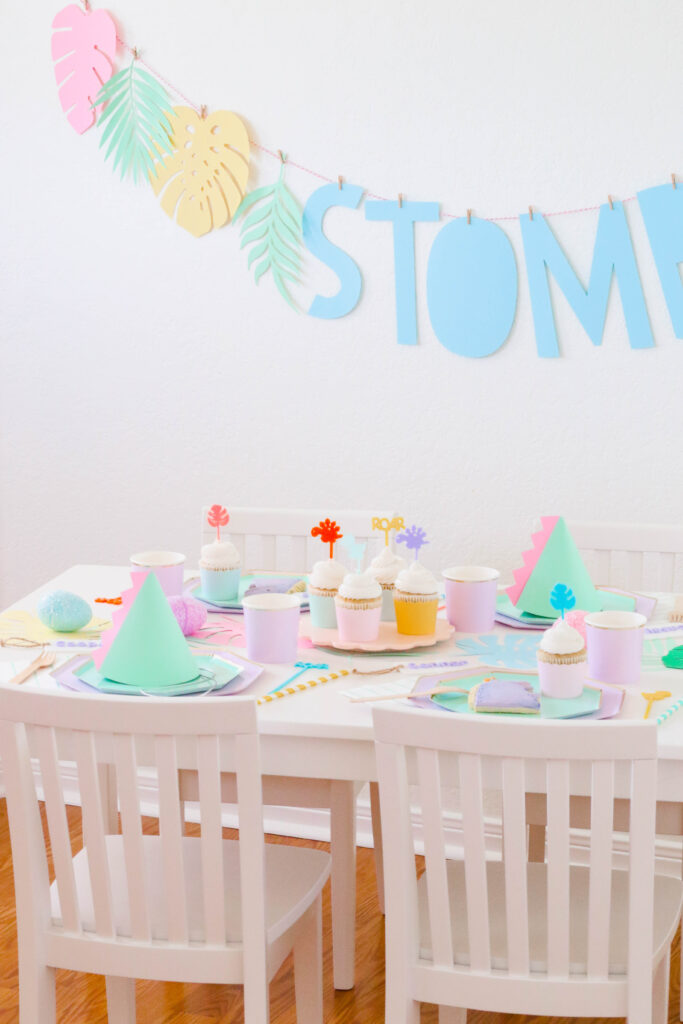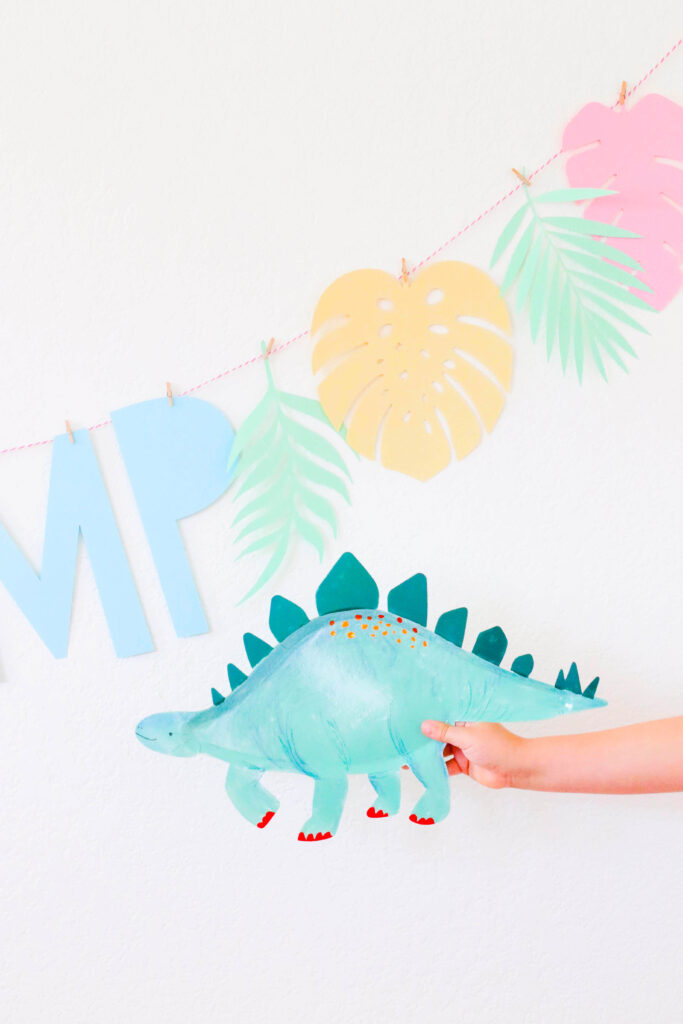 The inspiration for this theme was not only my two oldest kids' love for dinosaurs but also my 17 month-old boy who stomps like a Dino around the house all day. It's so funny and oh, so cute! It also inspired me to create a party banner using the word STOMP instead of the usual ROAR.
If you have a cutting machine and would like to create this dinosaur inspired party banner, the svg file including the letters and leaves will be available this Friday! Please check for the update!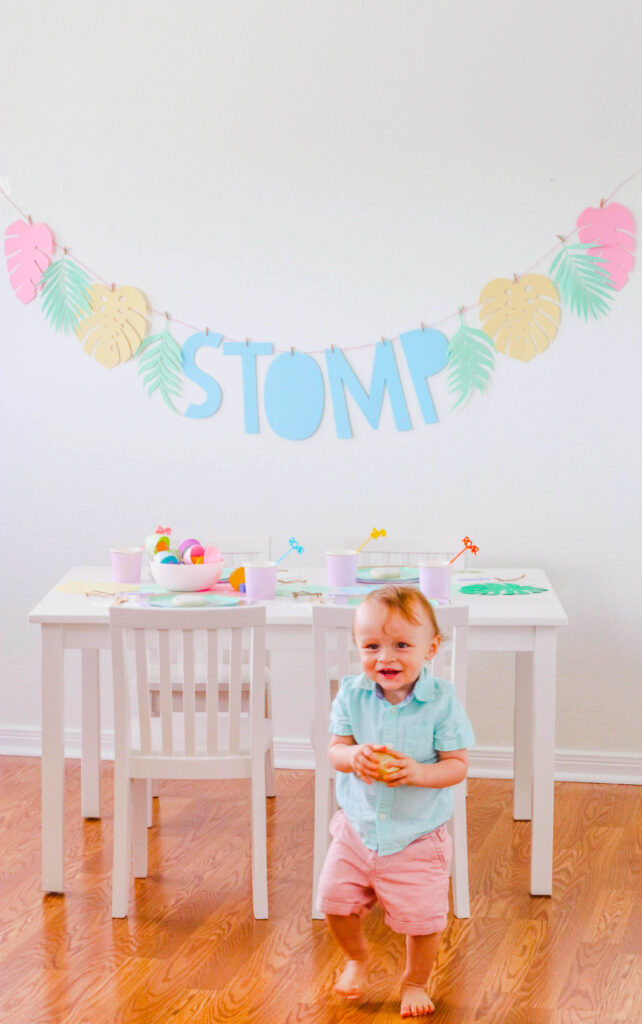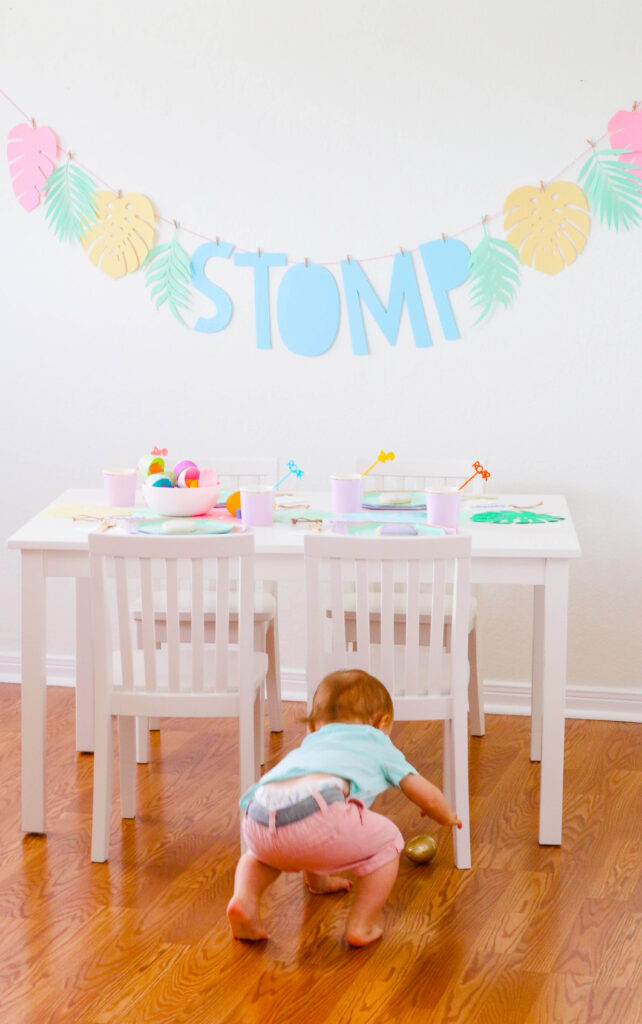 Another source of inspiration was this darling dinosaur birthday party invitation by Minted. I fell in love with the sweet colors! Mint and lavender as the main colors with pops of yellow, blue and orange. It is a great departure from the usual green and brown for dinosaur themed parties!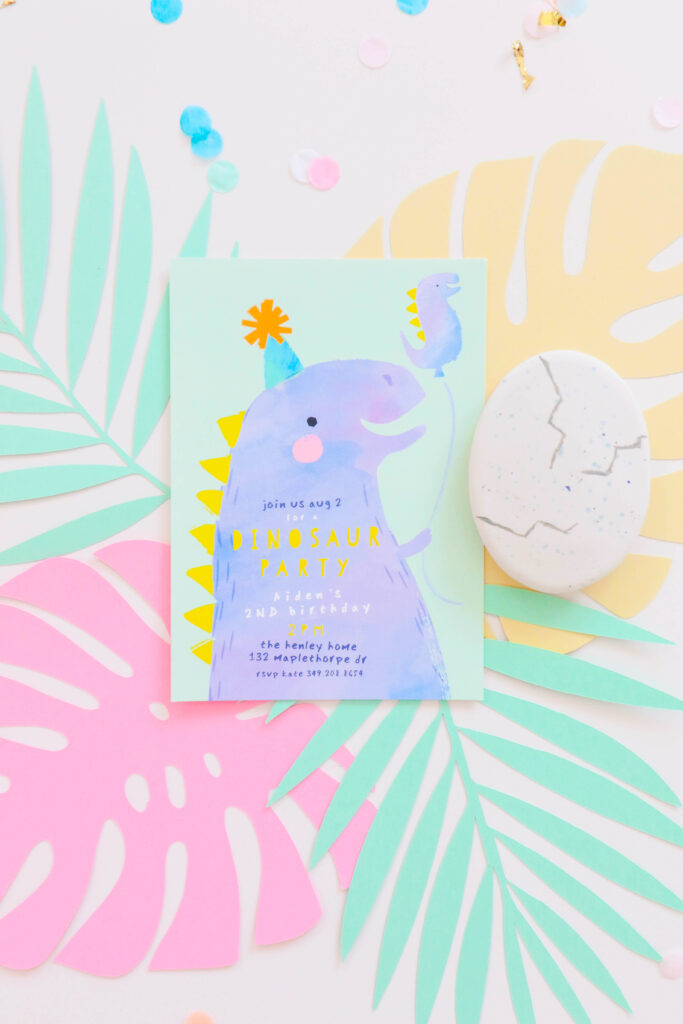 And of course we needed to have cookies to perfectly match the invitation!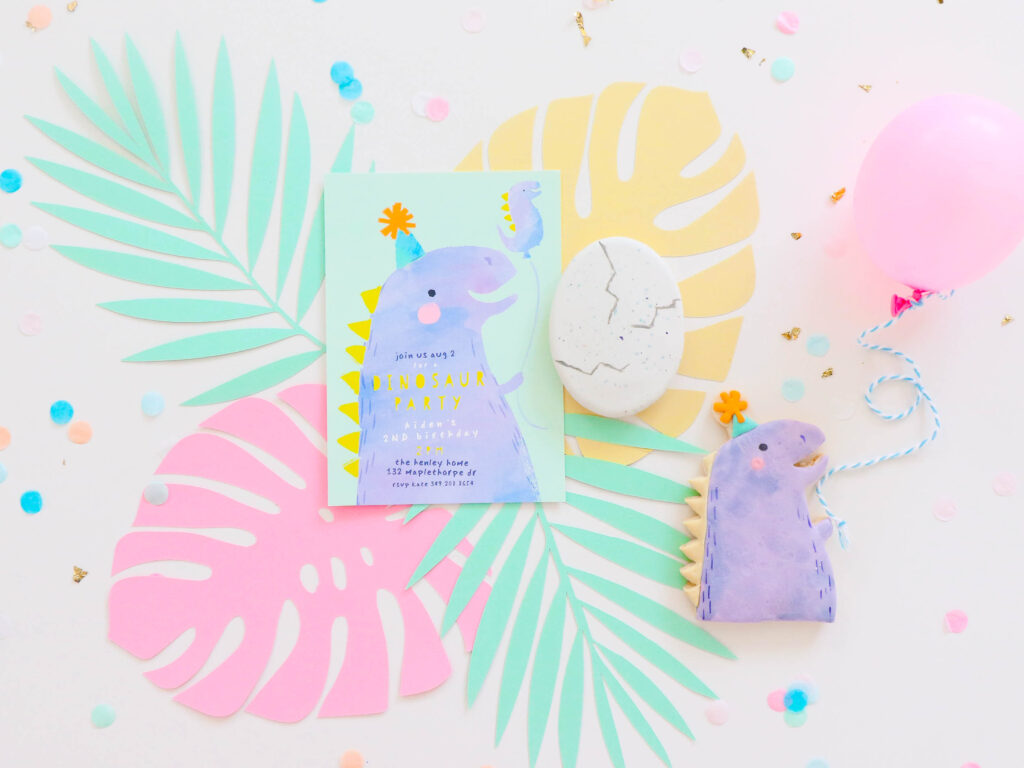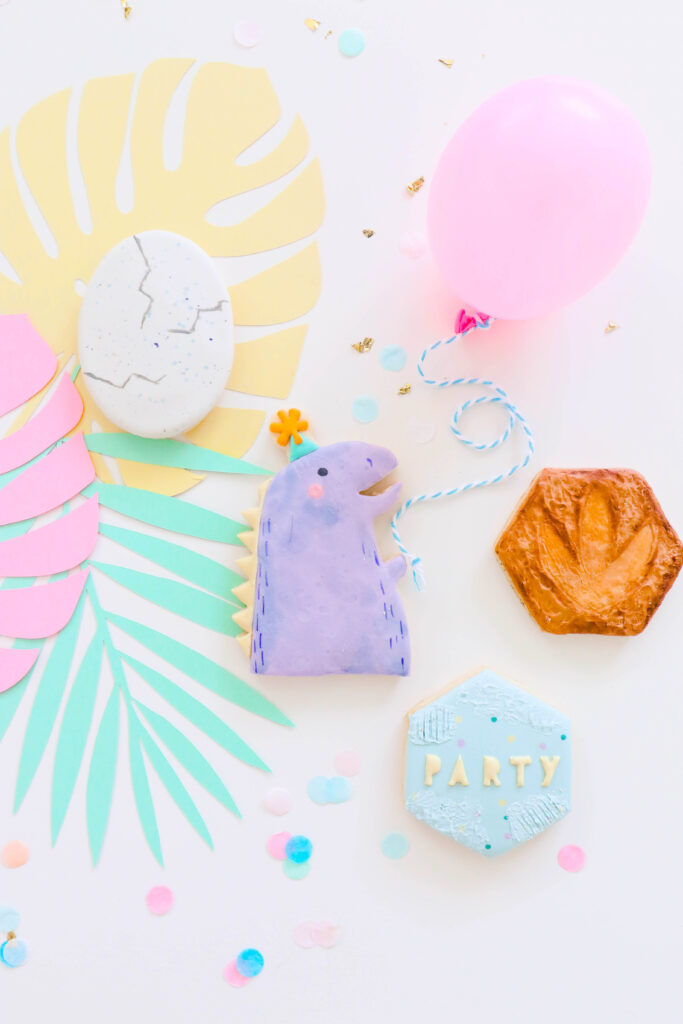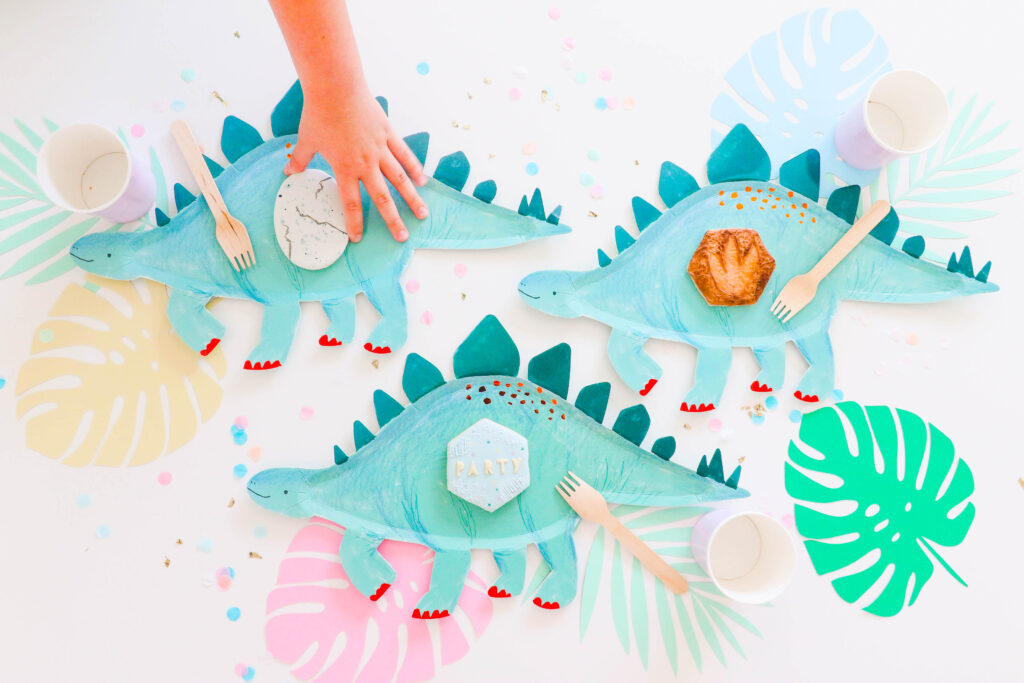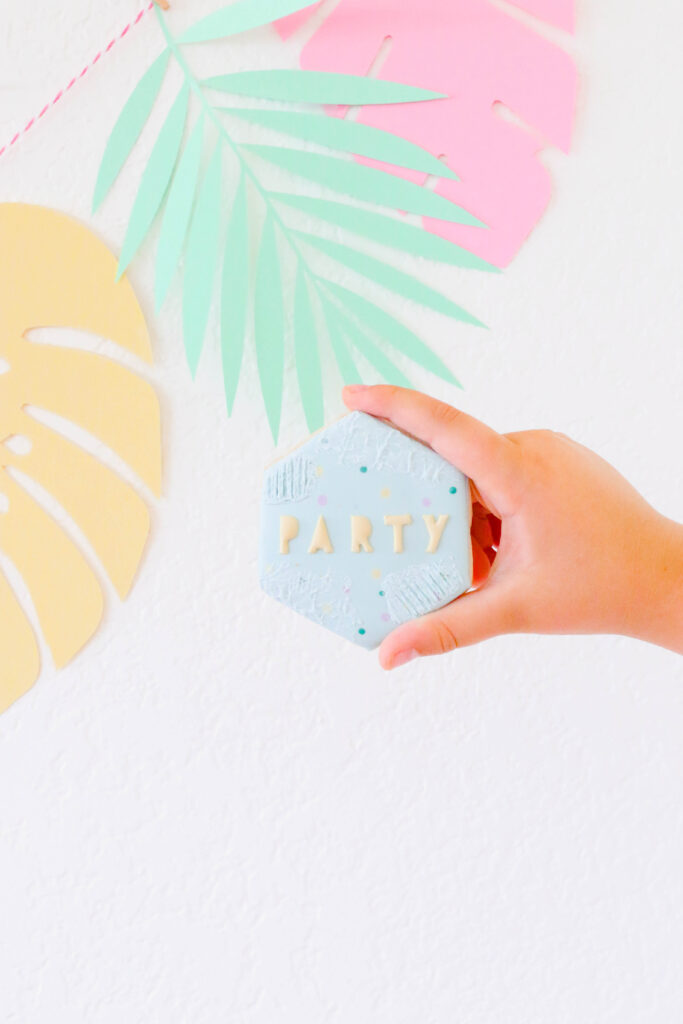 For a festive kids table, I created monstera leaves in different colors using my cutting machine. I layered lavender and mint paper plates and completed the look with coordinating cups, napkins and utensils.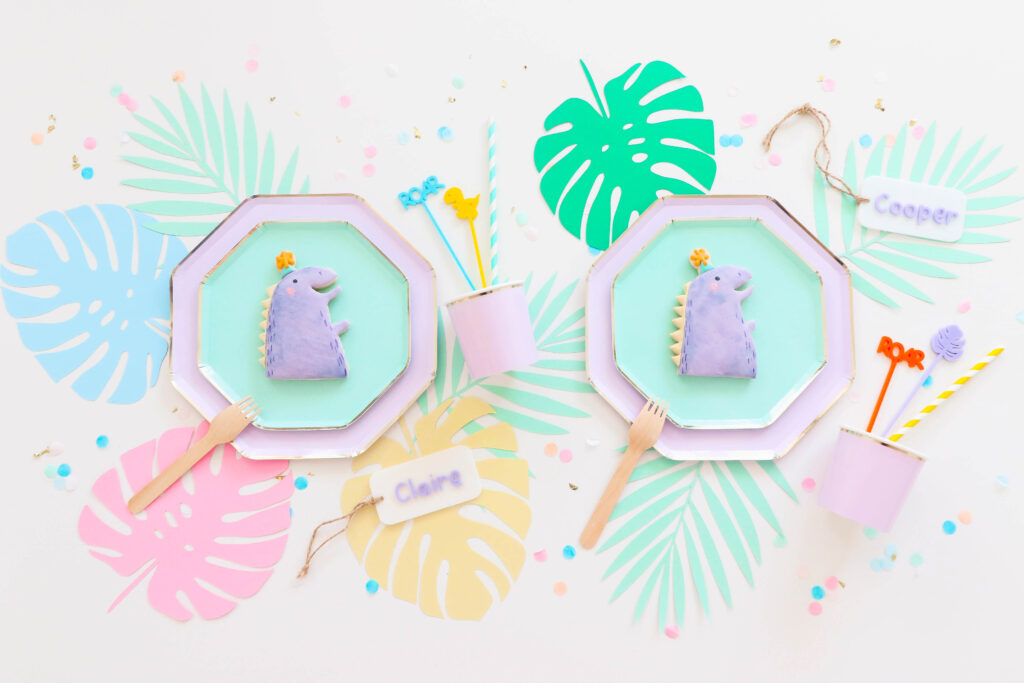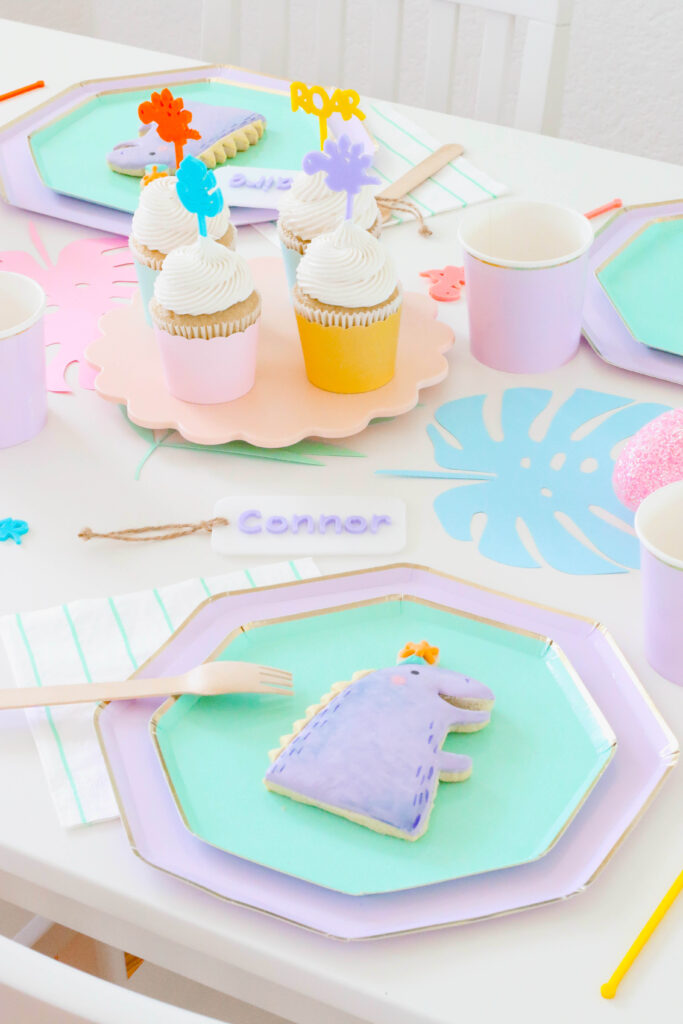 The custom made acrylic name tags, swizzle sticks and cupcake toppers added such a sweet touch!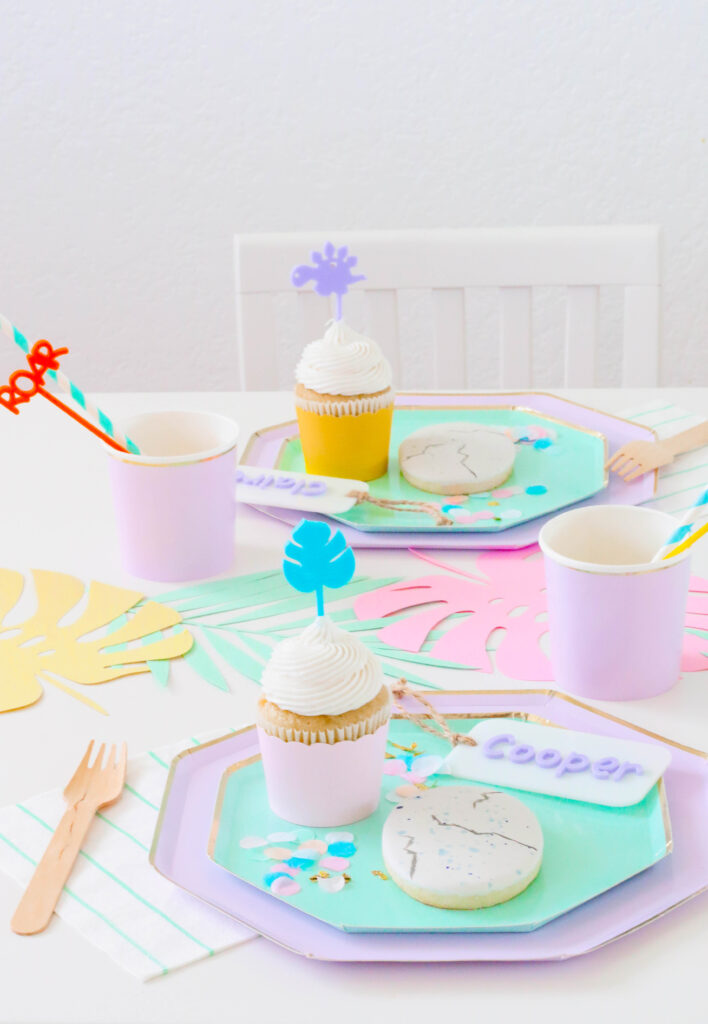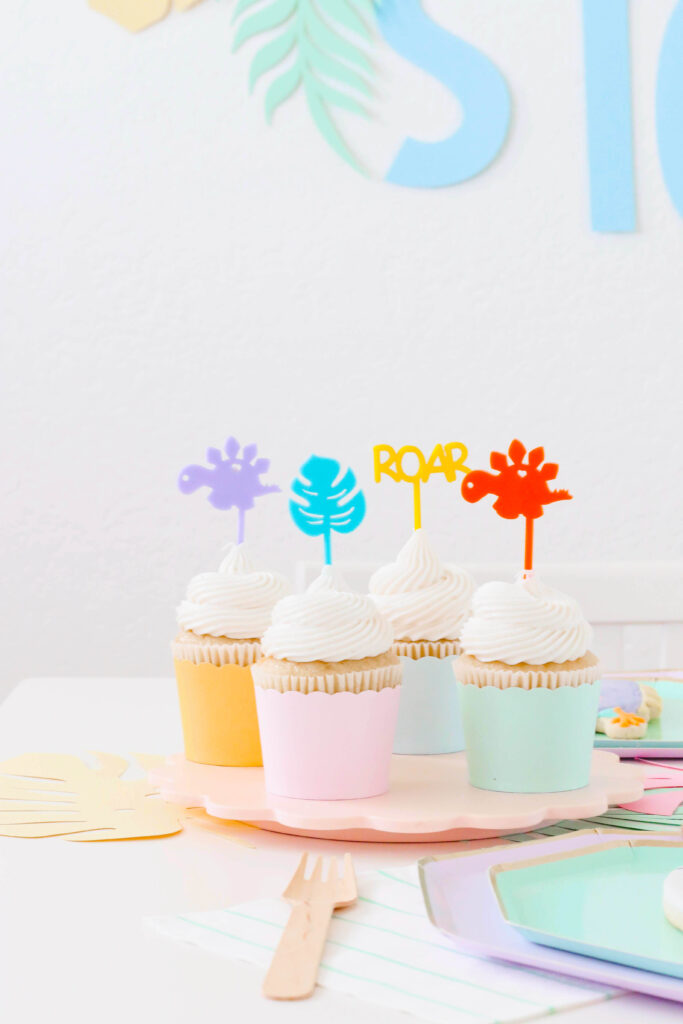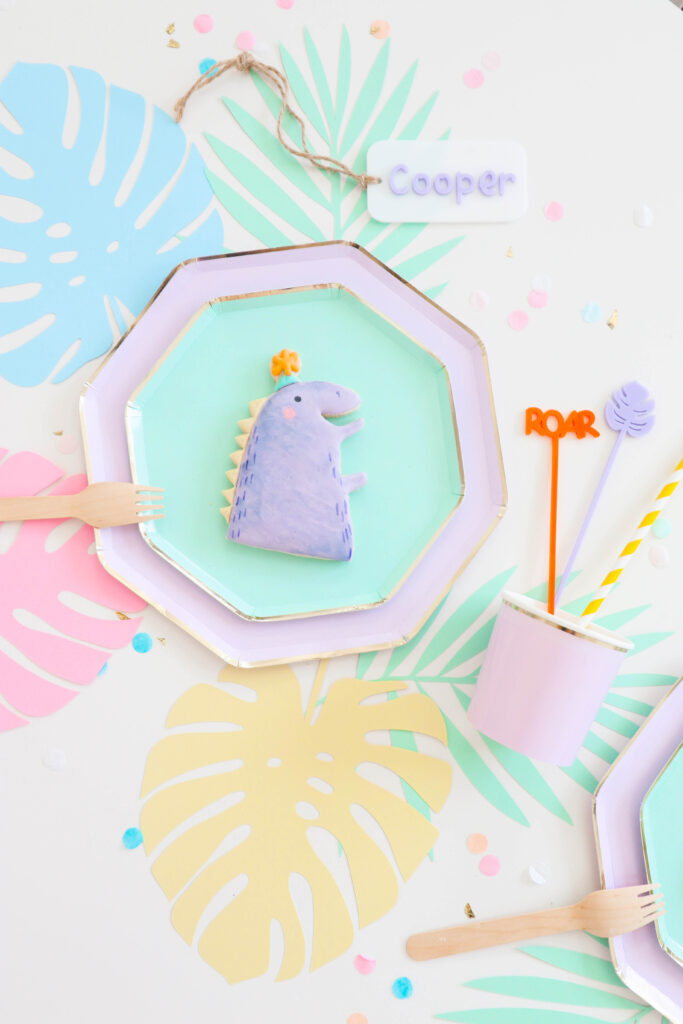 I also used my cutting machine to create dinosaur hats, which my daughter refused to wear hers claiming she doesn't like elastic. Fine! 🙂
She agreed to pose for one picture, though (without the elastic) Yay!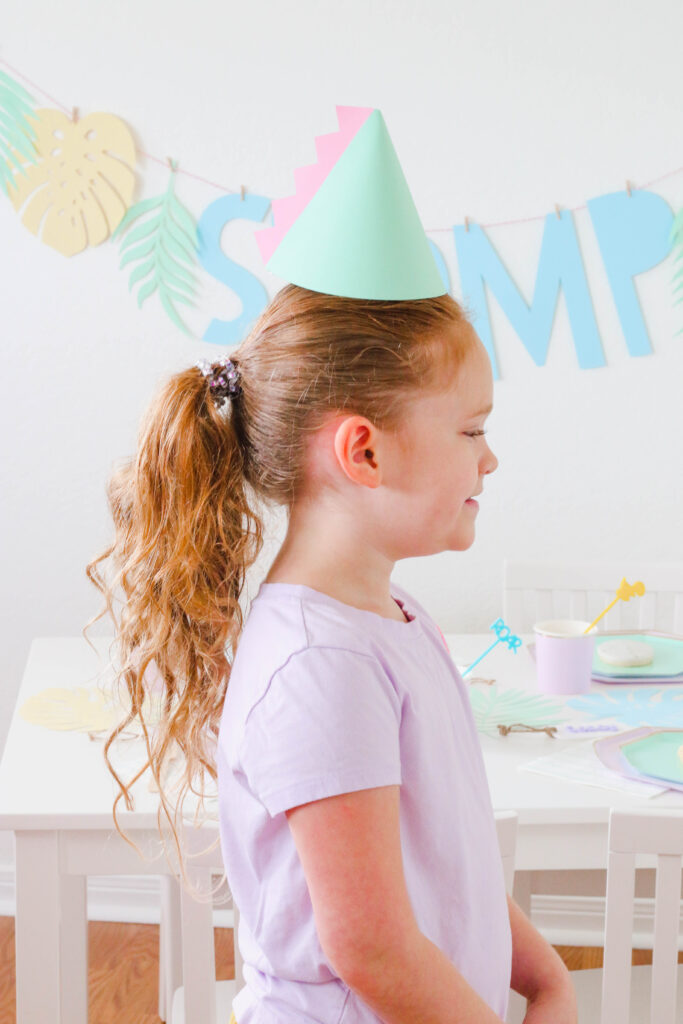 As a party favor idea, we used Easter eggs filled with dinosaur crayons. Don't they look like baby dinosaur hatching out of the eggs?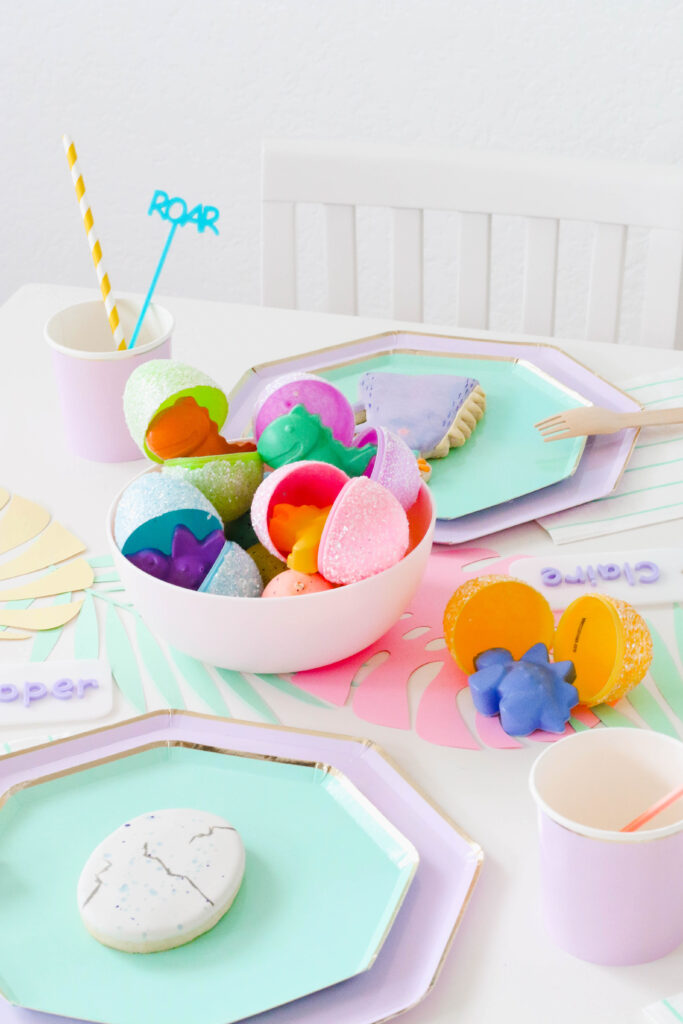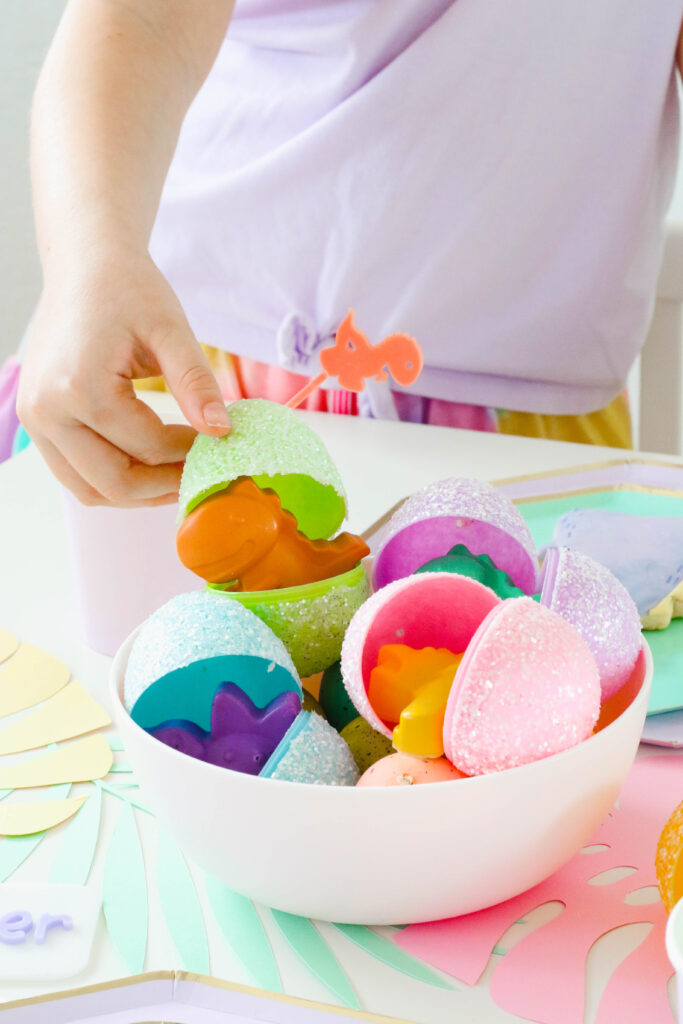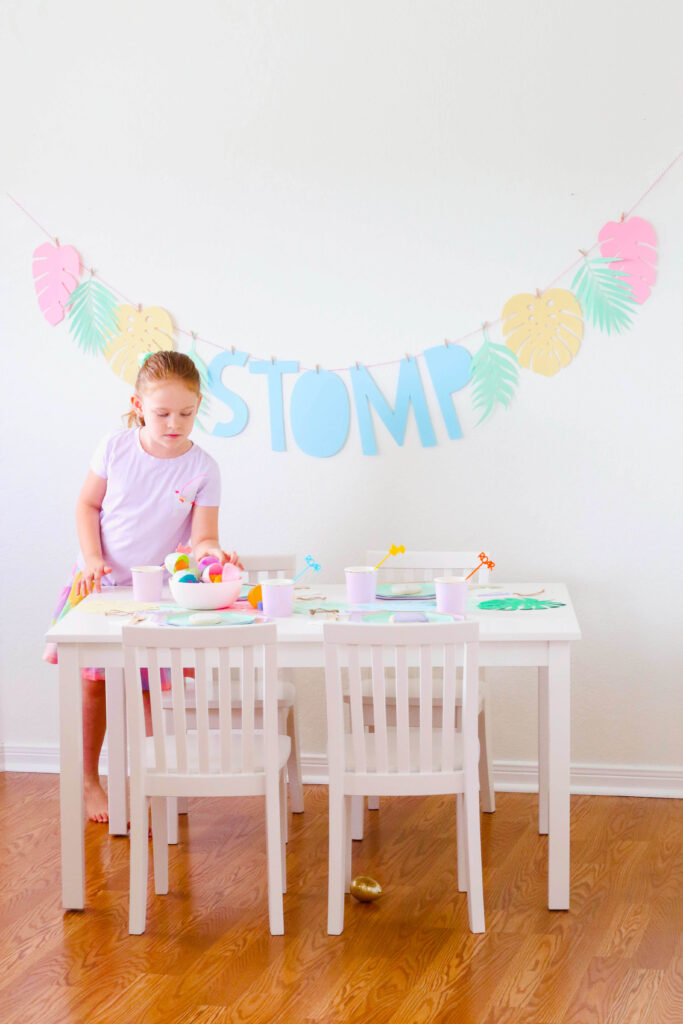 The kids had so much with dinosaur coloring pages. We decided to create a pink wall to display their art work! It now sits in the craft/play area. Too cute!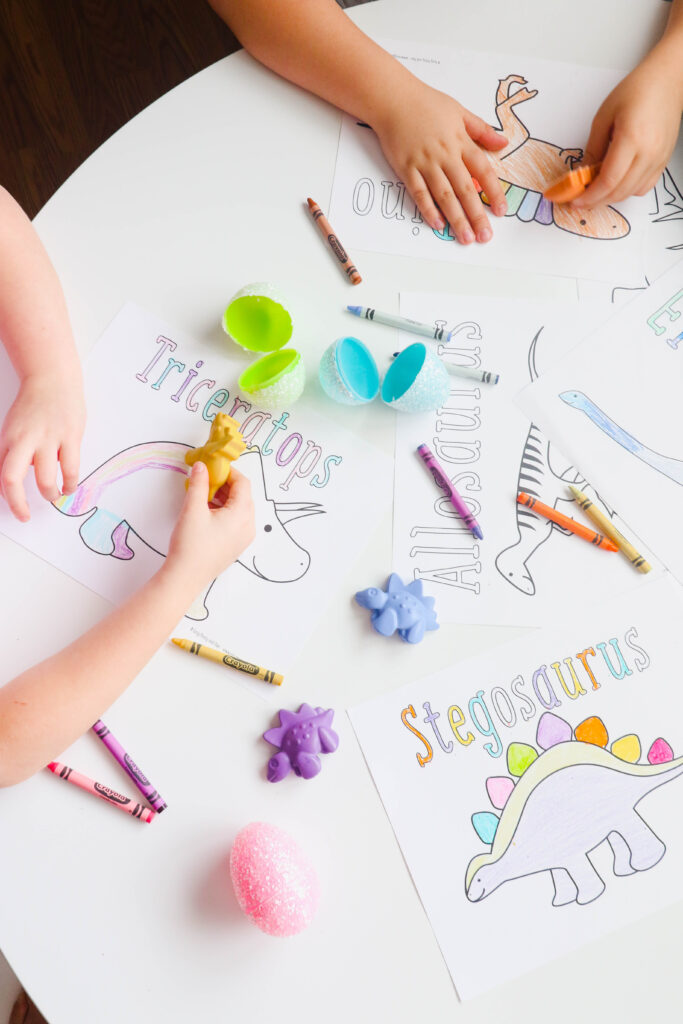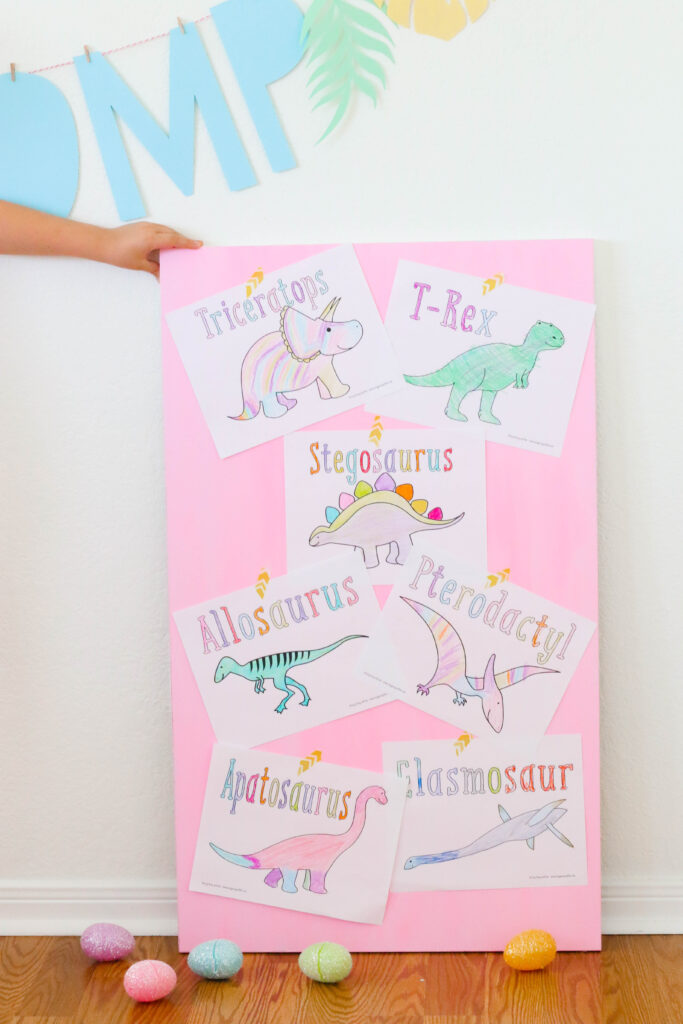 I hope you enjoyed these dinosaur party ideas, friends!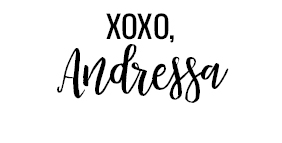 Styling & Photography: Andressa Hara of Twinkle Twinkle Little Party
Dinosaur Invitation: Minted
Partyware: Momo Party Kids
Napkins: Daydream Society
Acrylic Swizzle Sticks, Cupcake Toppers and Name Tags: Design and Unwind
Cookies: Crumble Catering Co.
Dino crayons: Whimsicolor Shop