This post is sponsored by Craft My Occasion.
Craft My Occasion recently released a new party collection and this one is extra special because it is their first design for boys. It is so important for young boys to see positive representation of themselves in the world. This is specially true for brown and black boys. The Superboy Party Collection allows boys of color the rare opportunity to see themselves as superheroes. It is amazing that these supplies are now available for families to celebrate their little ones in a unique way!


If you are planning a Super Hero party for your little guy, I hope this party set up inspires you to get into planning mode. It's simple, fun and oh, so festive!
PARTYWARE
Every birthday party deserves fun partyware that goes perfectly with the theme. How adorable are these paper plates and cups?

INVITATION & THANK YOU NOTE
Craft My Occasion thought about everything when she designed her Super Boy collection. Invitation and Thank you notes are definitely a must. Set the tone for your party with coordinating invitations and encourage your little one to write thank you notes to the special guests after the party.

TABLESCAPE
Set a fun Super Hero tablescape the kids will love! Make your party backdrop festive by decorating your walls with bold and colorful paper fans, signs and banners! Let's not forget the coordinating super boy balloons!


The Super Boy partyware will definitely bring the super hero theme to life! Make each place setting super fun with the adorable super boy paper plates, cups and napkins!




Be sure to incorporate coordinating sweets to complete the look – super hero decorated cookies, macarons and to keep things easy and simple, decorate the birthday cake and cupcakes with fun toppers!




Styling and Photography: Andressa Hara of Twinkle Twinkle Little Party
Super Boy Collection (plates, cups, napkins, invitation and thank you note): Craft My Occasion
Paper fans, straws and cupcake toppers: Johnston Style
Cutlery, paper trays, mini cutlery: Sophistiplate
Cake topper: Avalon Sunshine
Cookies and macs: Sweets Illustrated

I hope you enjoyed these Super Hero party ideas! Happy Planning, friends!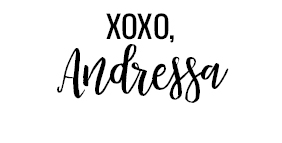 Hey there! My name is Lynnette Abbott. I'm a confetti-tossing, mom-bossing creative from Miami, Florida!
In 2013, I founded Craft My Occasion, an event planning company that specializes in custom parties for children. My passion for parties is deeply rooted in celebrating life and creating memories. However, I've always been unhappy with the lack of diversity in party supplies. For many years, it has been impossible to find party characters or themes that represent black and brown children. It is a challenge that I often encounter as an event planner and a mother. This inspired me to create what I wish existed for my children. In 2016, I began developing a product line of party supplies. In 2017, I launched Party Supplies Celebrating Children of Color® which features brown-skinned, curly-haired, full-lipped characters that look like an underserved demographic in the party supply industry. Our Kickstarter campaign was overwhelmingly successful and validated the demand for products created especially for children of color.
I am incredibly passionate about creating products that empower our children. Our party supplies help them to cultivate a loving self-image, boosts their confidence and shows them that they deserve space on the store shelf too. Our business is small, but our mission is HUGE and we are dedicated to changing the face of party supplies forever!
We are thrilled to celebrate your beautiful brown children!
-Lynnette