Hello, friends!
I've teamed up with Nostalgia Electrics once again to introduce to you their super fun Donut Machine. Yes! Donut machine! I am seriously in love with it and so is my little family. You can make yummy baked mini donuts in no time. How fun is that? Wouldn't this machine be the perfect gift for Valentine's Day? Check out the Baked Valentine's Day Donuts we made using our new toy!

My little boy and I got a little too excited and we ended up making about 150 donuts! The recipe is super easy and the kids will love helping!
This is what you will need:
For the donuts
1 box of cake mix (flavor of your choice) *Each box you can make about 50 donuts.
1 egg
1/4 cup vegetable oil
1/2 cup water
Mix all the ingredients together until there are no lumps.
Following the Nostalgia Electrics' instructions, fill up the cavities with donut batter. I used a big piping bag.

Allow them to cool off.

Now it's time to make the icing.
You will need:
1 tablespoon butter
1 1/2 cups of powdered sugar
3 tablespoons milk
Mix all the ingredients in a small bowl and start dipping your donuts.
Now you can have fun decorating them with fun Valentine's Day sprinkles of your choice! These fun sprinkles were provided by The Bakers Party Shop.They have an amazing selection of sprinkles and other fun party supplies!
My little boy had way too much fun decorating and eating them, too!
We enjoyed our yummy donuts with milk. Since they are baked, we are allowed to eat more, right?
I love sprinkles. Let face it, they make everything better!





Stay tuned for our Valentine's Day Donut Party! Subscribe to our blog so you can receive notifications when a new party is up! Lots of fun party ideas, recipes and free printables to help you celebrate Valentine's Day in style!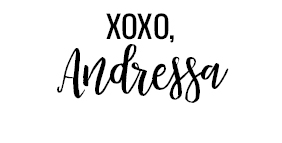 Styling & Photography: Andressa Hara of Twinkle Twinkle Little Party
Donut Machine: Nostalgia Electrics
Sprinkles: The Bakers Party Shop
Twinkle Twinkle Little Party may have received payment, trade and/or products for promoting this product. However, I only promote products I love and all opinions stated are my own.