Pinch me! My baby turned 2 on April 3 and we are all in disbelief! To celebrate, we threw a Baby Yoda Party for him! Isn't it the cutest theme for little ones? If you are planning to do this theme, I hope you enjoy these easy yet cute ideas.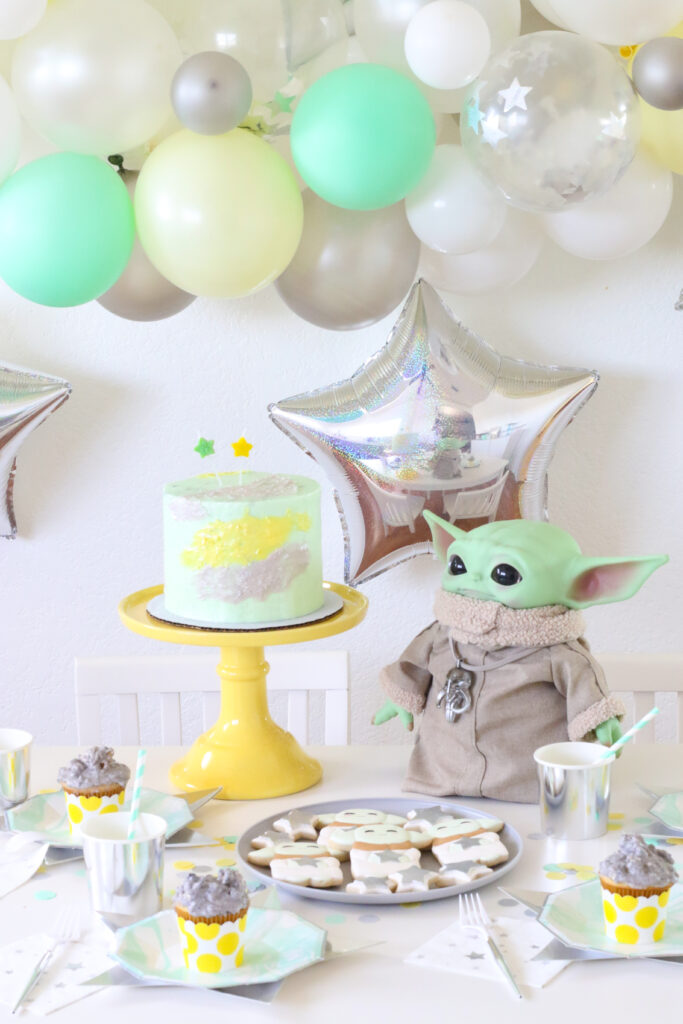 As usual, I wanted to keep the details simple yet sweet and special for our little boy.
For this Baby Yoda theme, I decided on a mint & yellow color palette with pops of white and silver. I created a backdrop using balloons in those colors and in different sizes.
The clear balloons filled with star confetti, the Silver Holographic Star and Star Wars Mandalorian Baby Yoda Mylar balloons brought the theme to life!
For the tablescape, I layered watercolor plates and silver star plates. Coordinating napkins, cups, utensils and party confetti finished the look of this cute tablescape. Baby Yoda himself was incorporated as the centerpiece. I had to. He is too cute!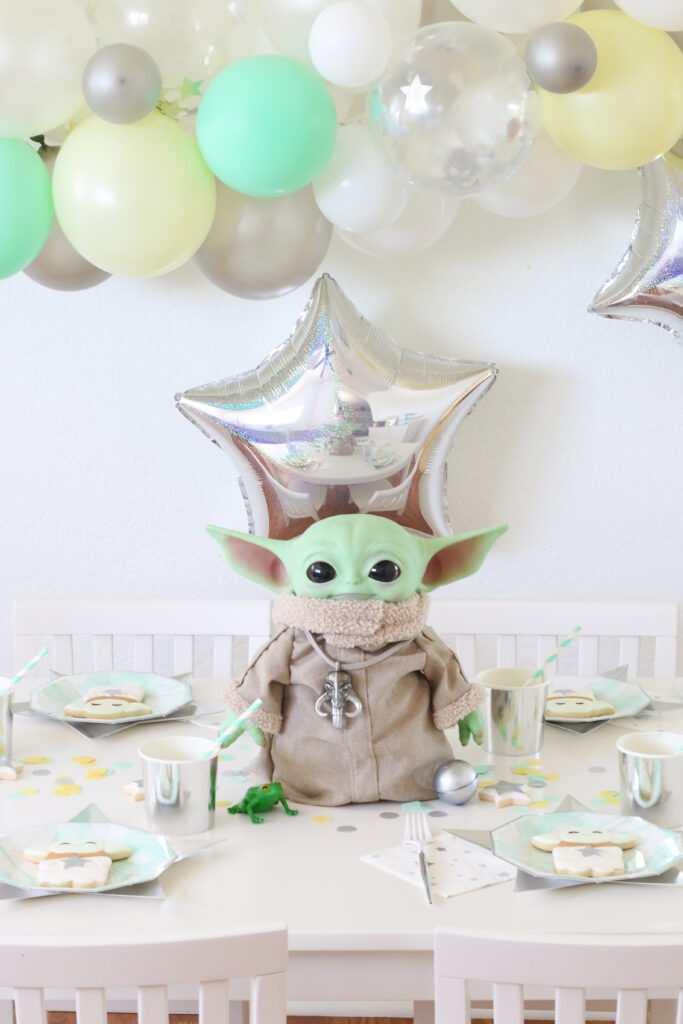 Can we talk about these Baby Yoda cookies? So smitten by them! Absolutely precious!
The DIY idea for this party – Asteroid cupcakes! I saved this idea a year ago when the pandemic started…the kids and I watched way too many food videos on You Tube! I adapted the recipe tutorial from So Yummy Cornbread Asteroid Cupcakes. Don't they look fun?
Birthday boy approved!
Big brother and big sister helped with all the steps. I will have a video posted to our Reels on Instagram showing how we created these cool Asteroid cupcakes! Be sure to stop by to check it out!
I hope you enjoyed these Baby Yoda party ideas, friends!

Styling, Concept & Photography: Andressa of Twinkle Twinkle Little Party
Partyware and balloons: Bon & Co Party Studio Inc.
Cookies: Camellias Whisper Cakery