Summer has arrived in full force here in Texas, friends! It was over 100 degrees in San Antonio this past week. Yikes! And with the cases of coronavirus rising, we've been trying to stay inside as much as we can and find excuses to throw a little party (of course) like this super casual ice cream themed party set up you can also recreate to celebrate summer indoors and still practice social distance.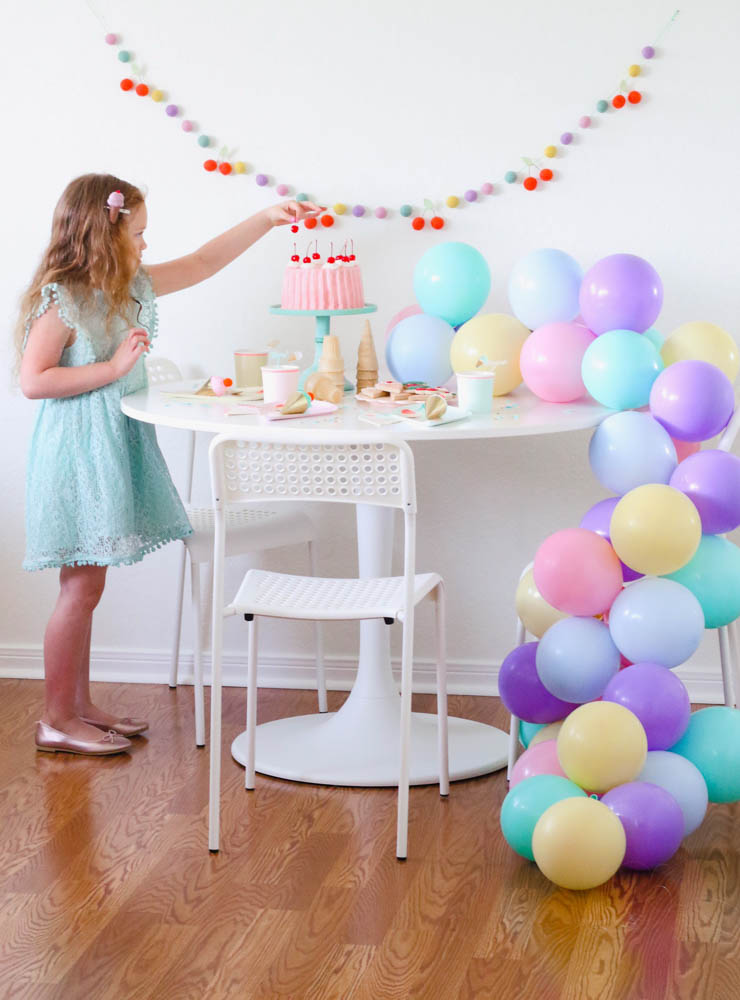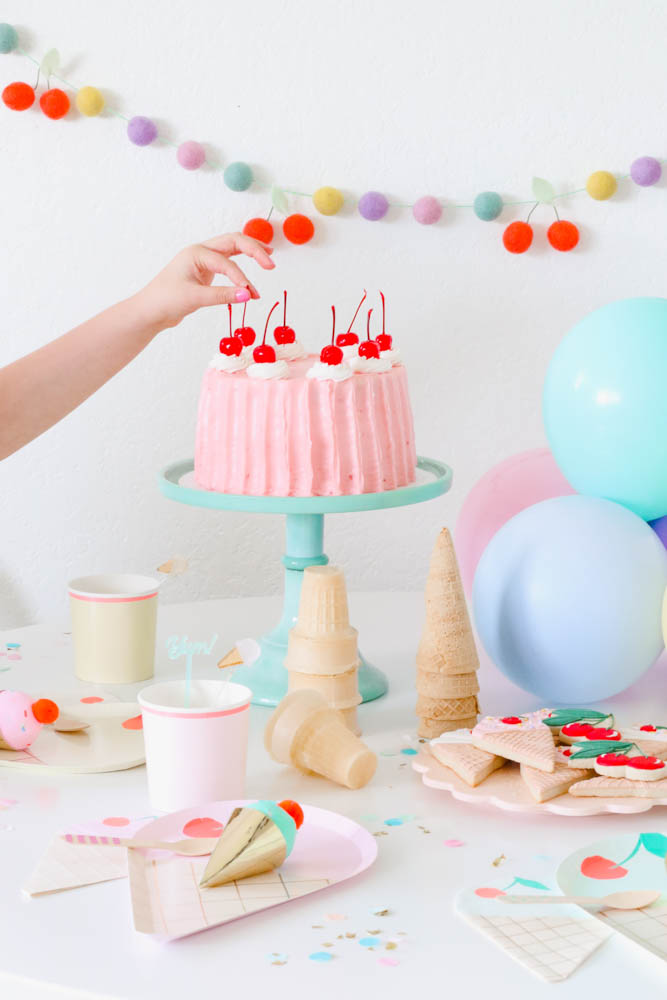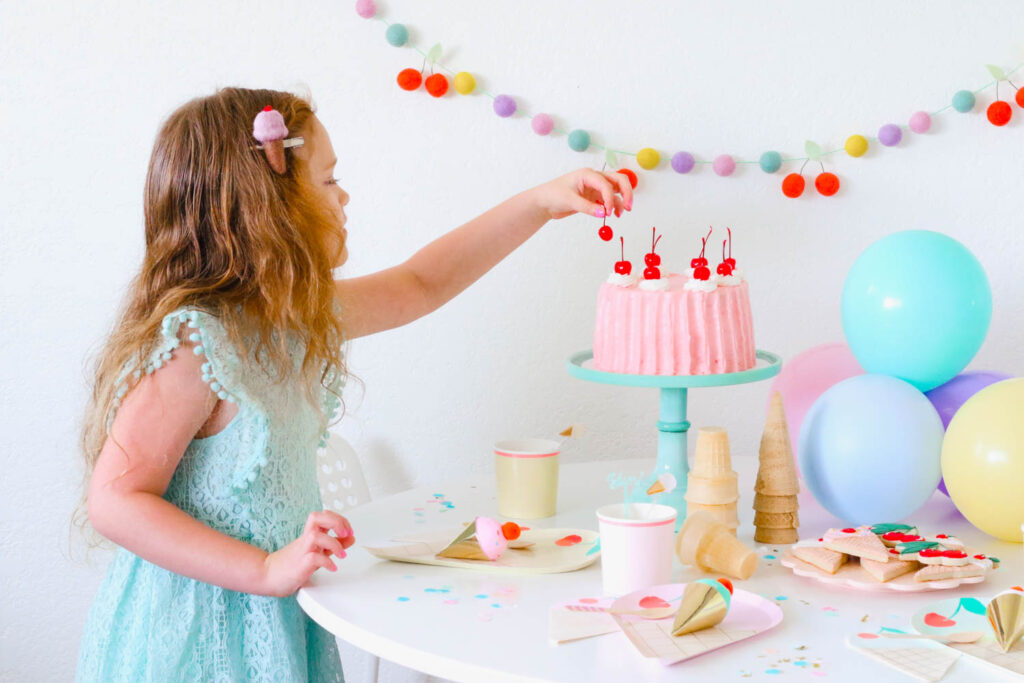 We are sharing an adorable ice cream party collection the kids will love and our favorite vanilla cake recipe you can use to make fun ice cream cones cupcakes!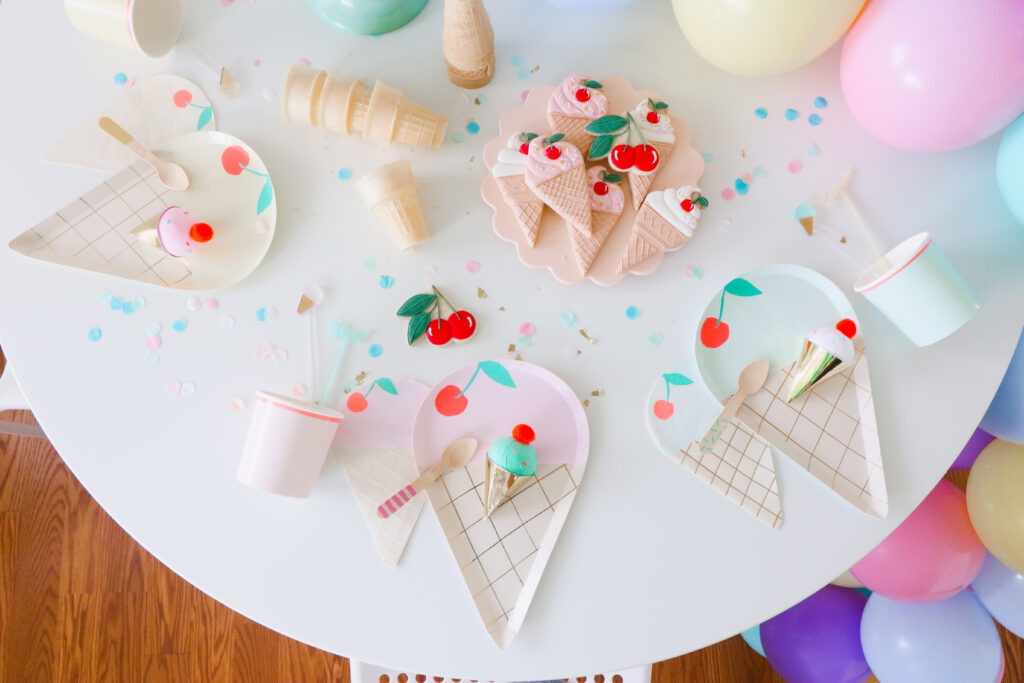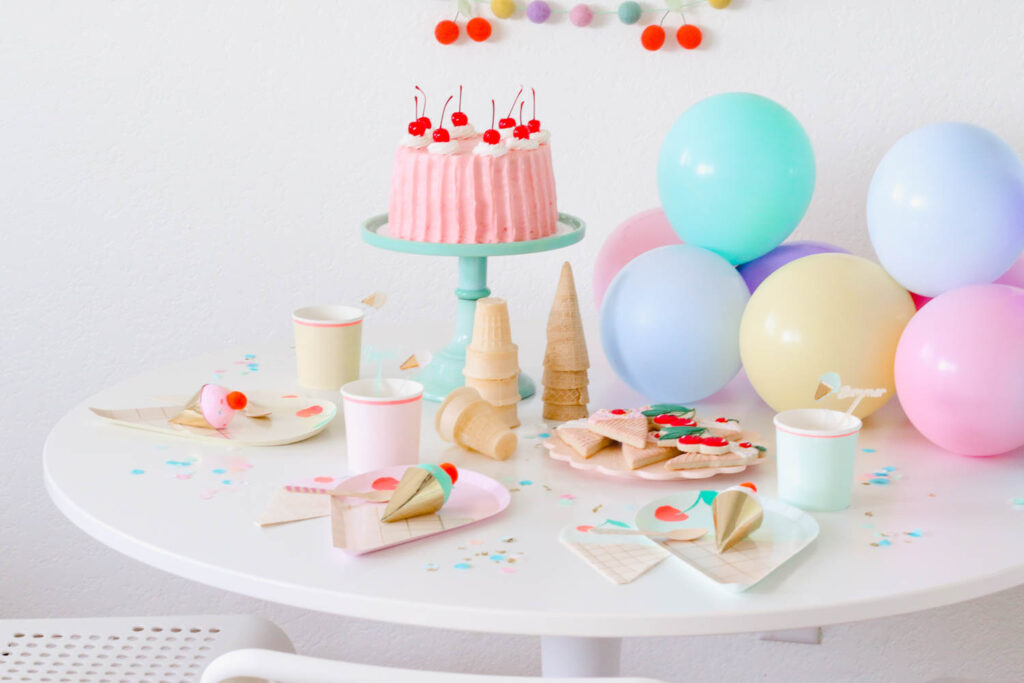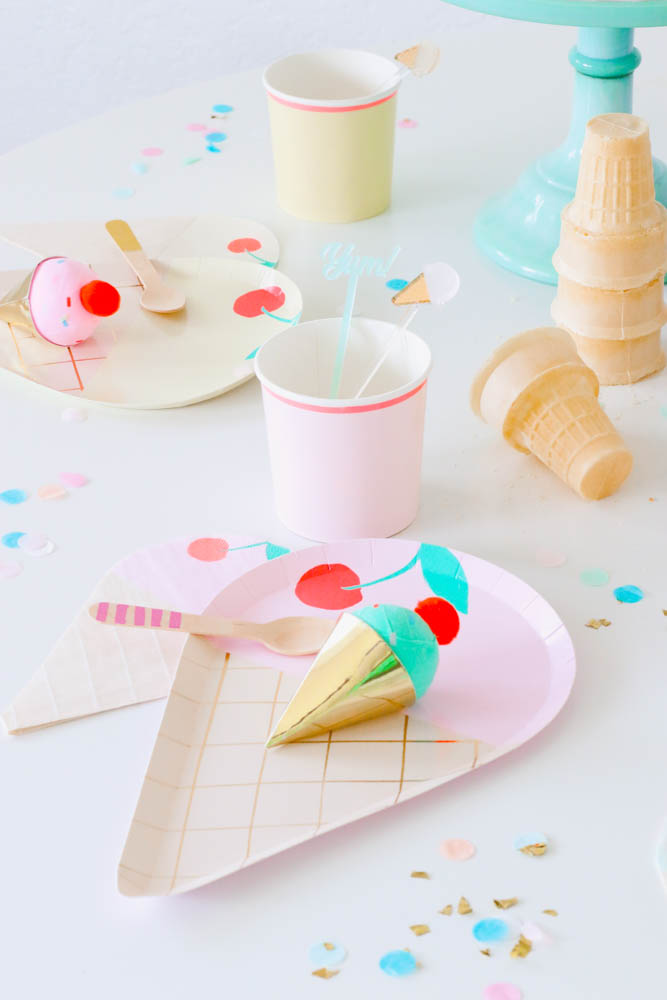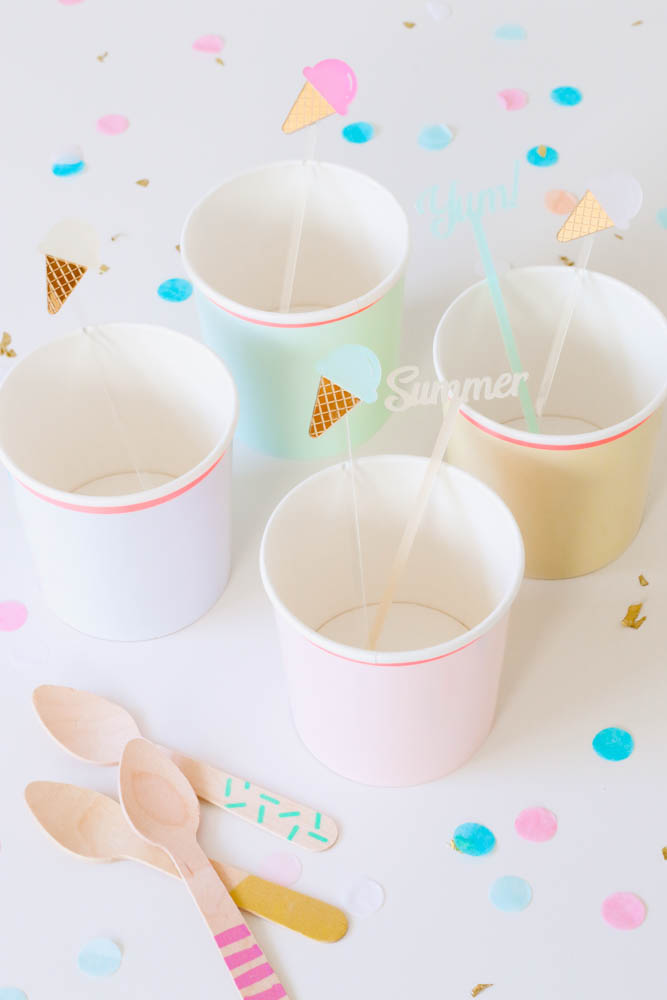 These fun ice cream cones cupcakes are so much fun to make and you can easily turn it into a party activity! I frosted them ahead of time and let my kids decorate them with sprinkles and maraschino cherries.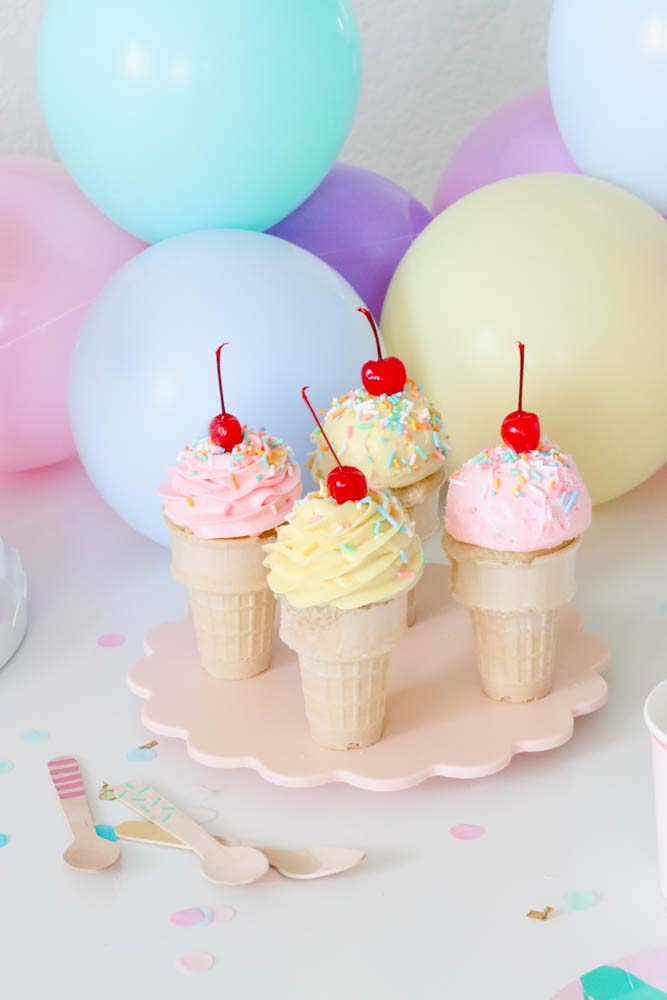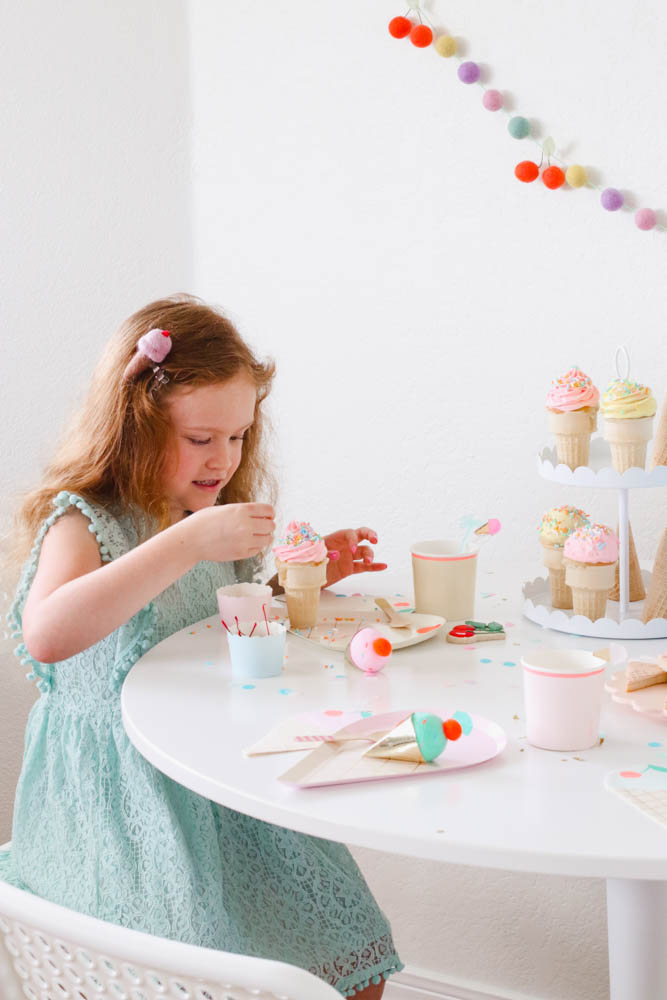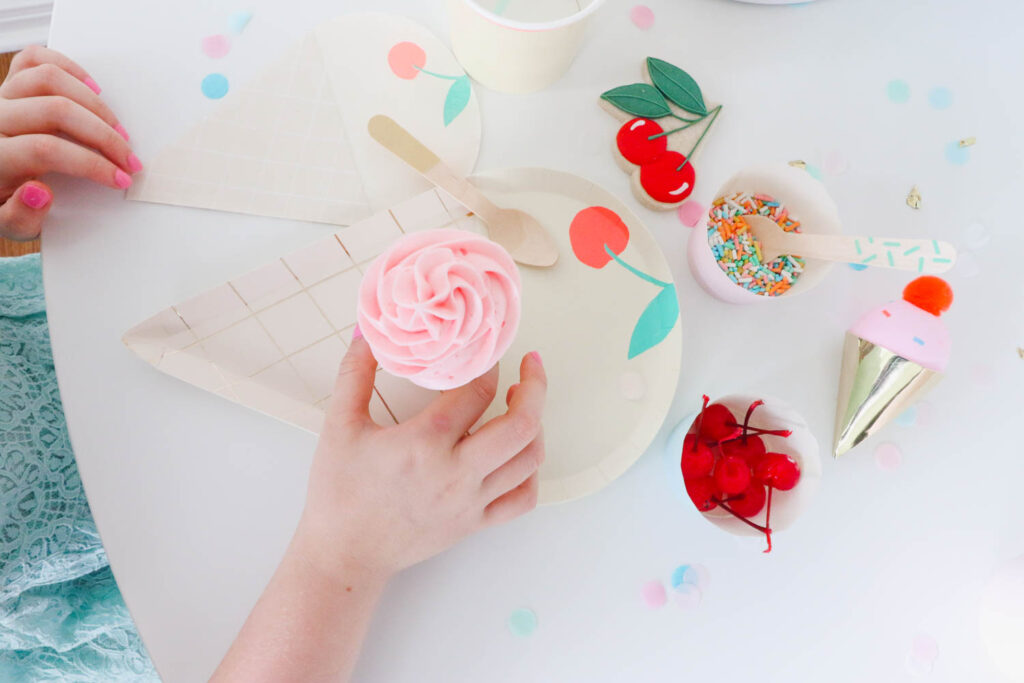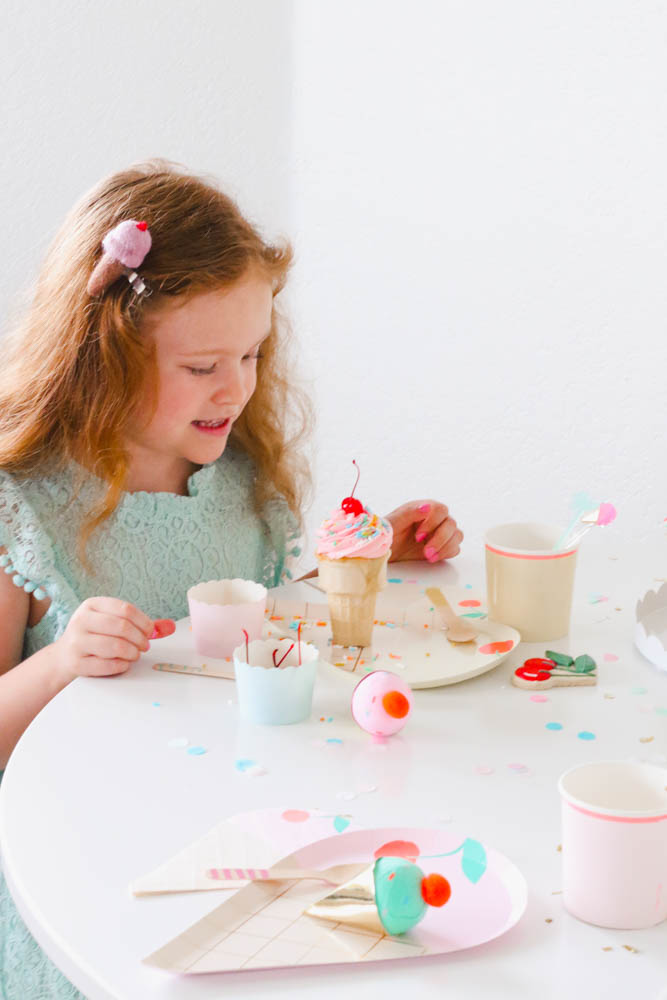 To make our ice cream cone cupcakes, we used this amazing vanilla cake recipe by Sally's Baking Addiction and followed the baking hack by Baking a Moment! You can follow her ice cream cone cupcakes video for instructions!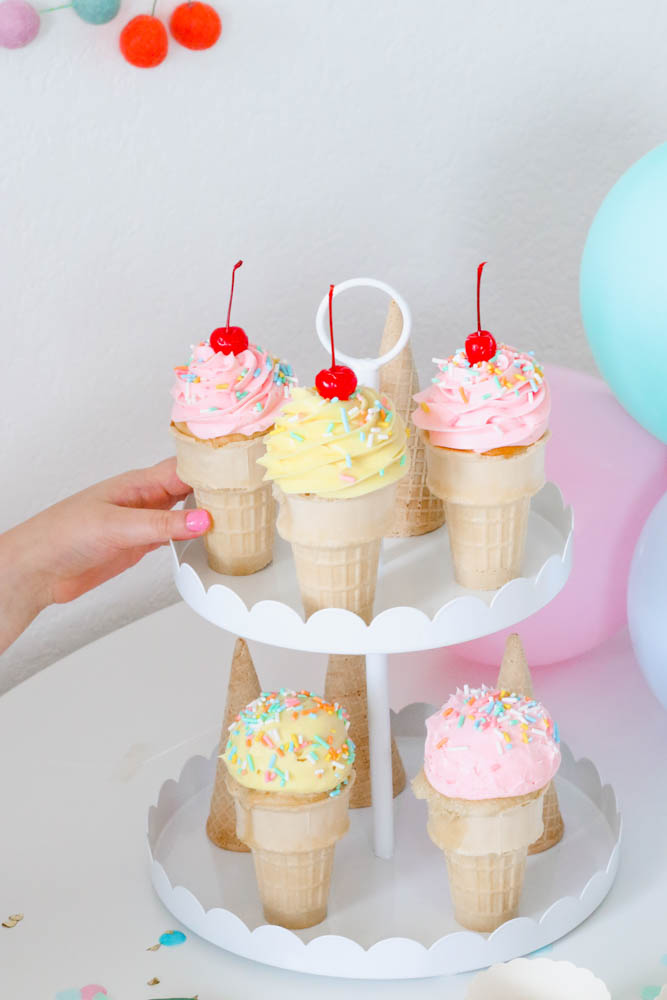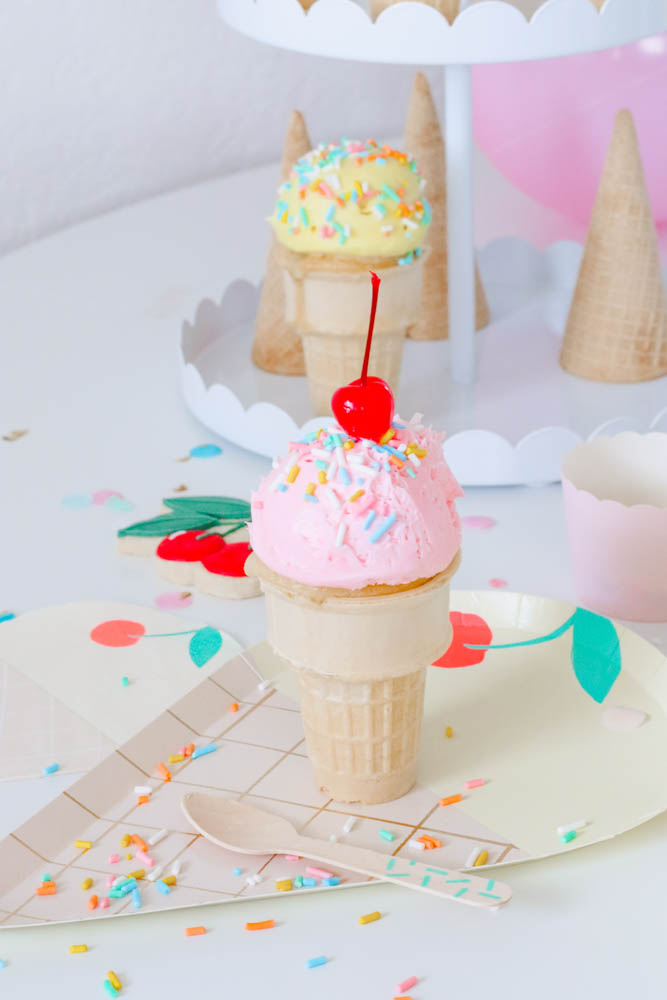 If you would like to skip baking, no problem! You can still serve a good ol' ice cream! The kids can jazz up their ice cream cones with fun sprinkles, maraschino cherries and fun swizzle sticks!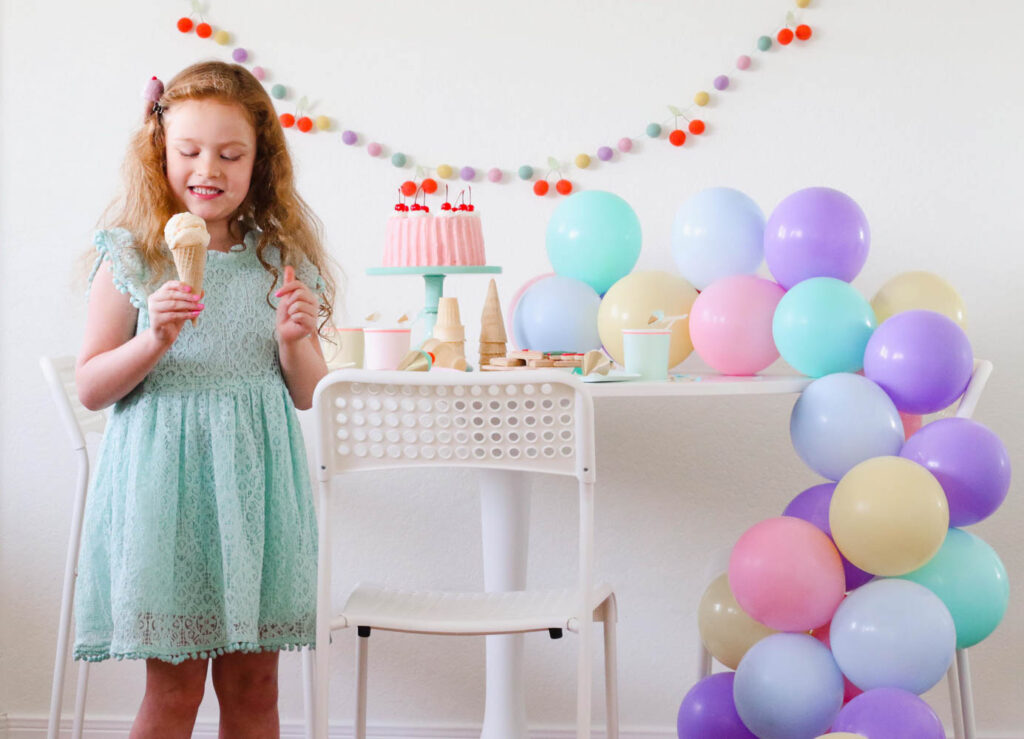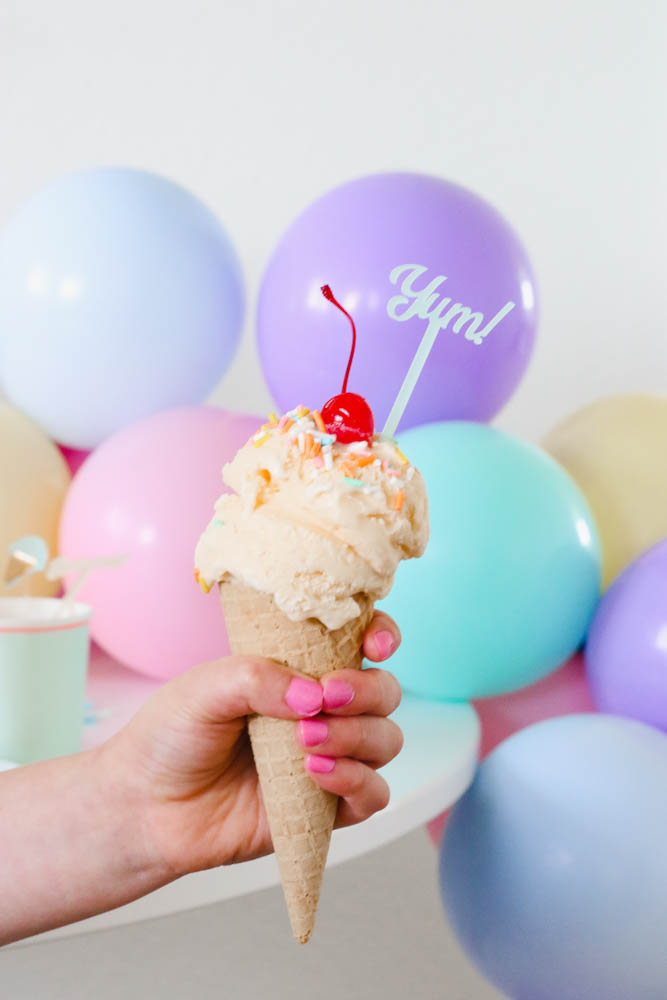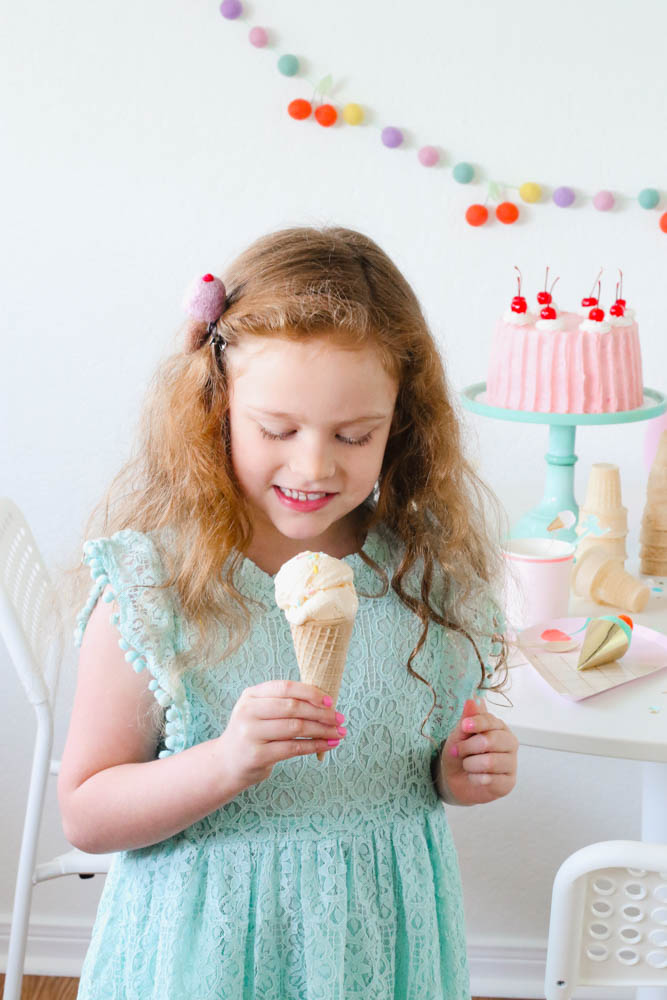 You can order a simple buttercream cake and decorate it with cherries if the occasion is a birthday party!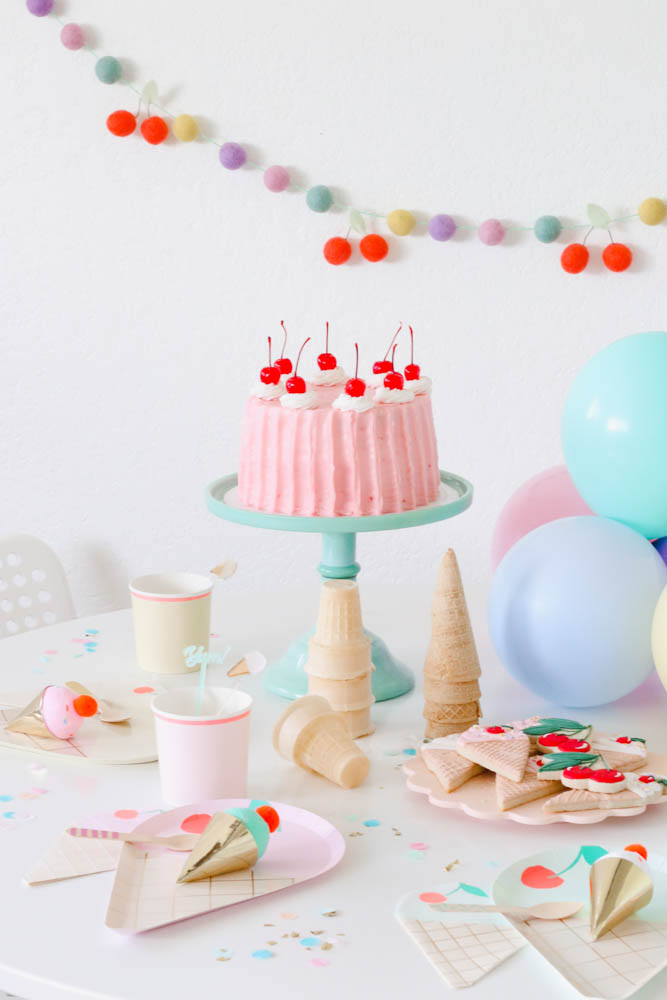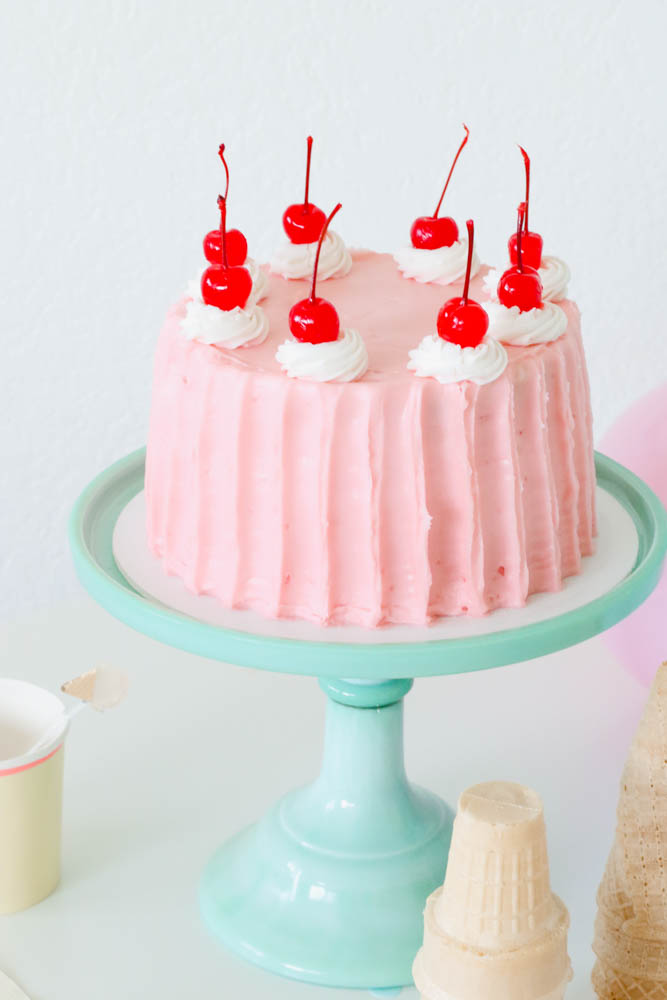 And to get the kids extra excited, you can include ice cream themed cookies! Aren't they lovely?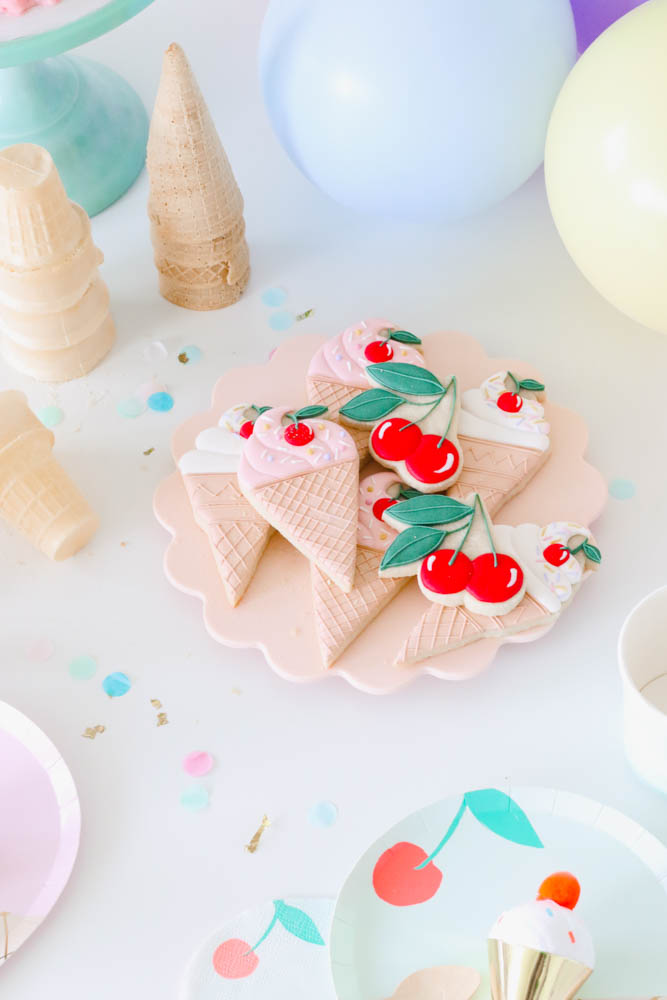 I hope you recreate our easy ice cream party ideas to bring some joy and fun into your homes this summer while still social distancing, my friends!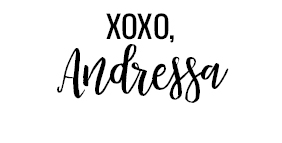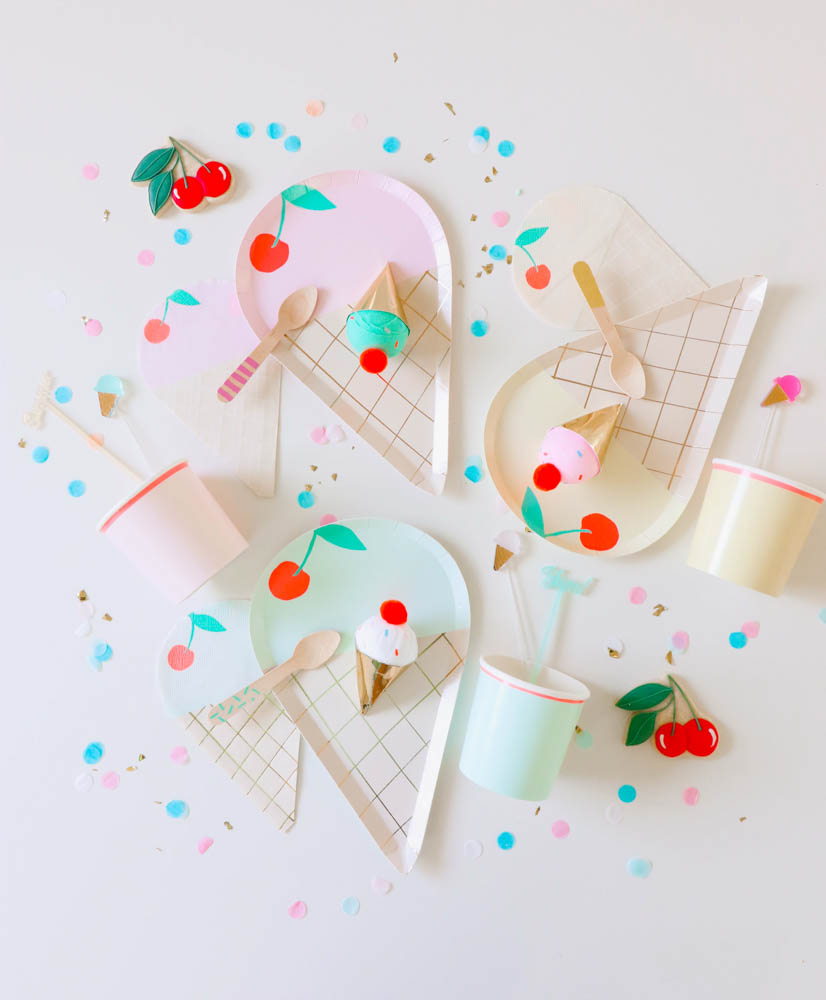 Shop this party below:
Partyware: Bon + Co Party Studio
Swizzle Sticks: Atomic Kraftworks
Felt Garland: Feltley
Ice cream cookies: Sugar Bloom Cookie
Ice cream hair clip: Lule Bloom