Celebrate in style with these adorable narwhal party ideas. Whether you are planning a birthday party or a summer bash, it's the perfect theme if you are looking for a unique summer theme. From DIY narwhal cake to narwhal balloon craft, these ideas are fun guaranteed.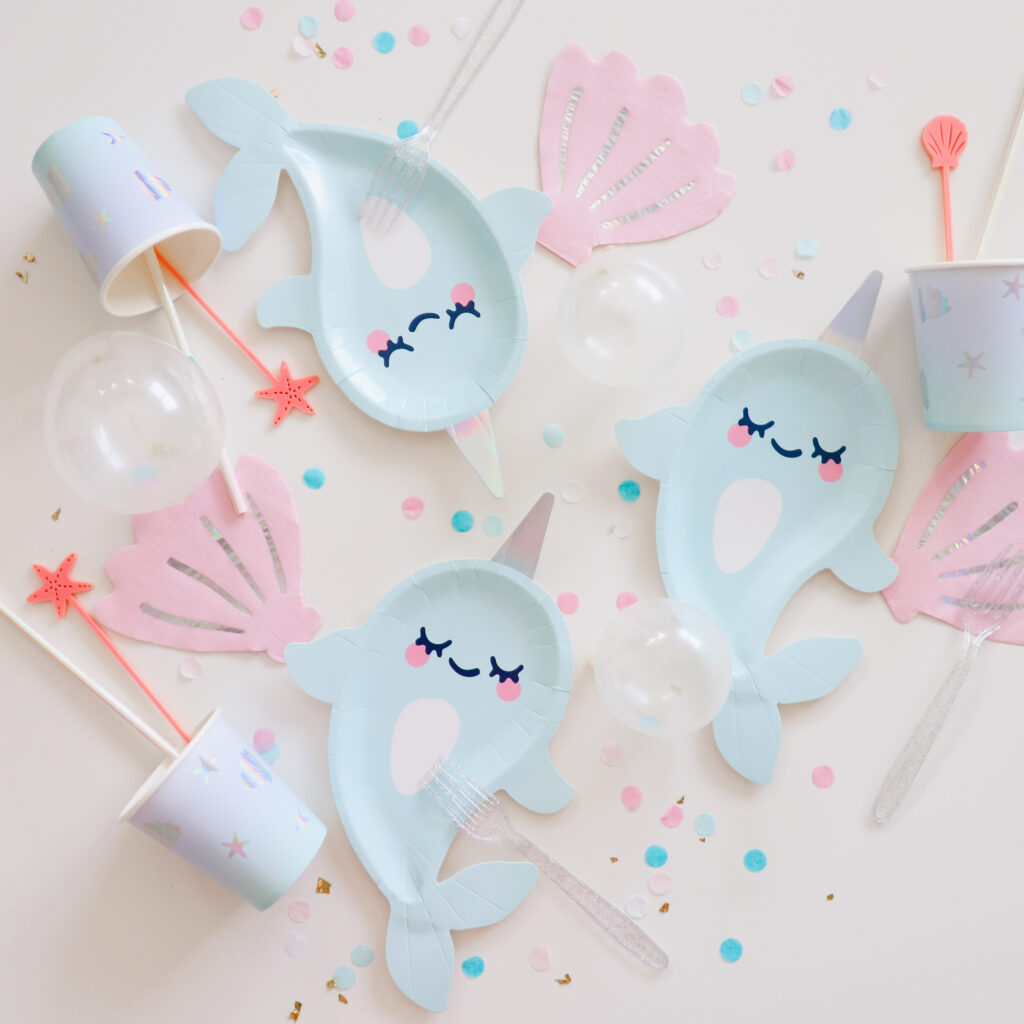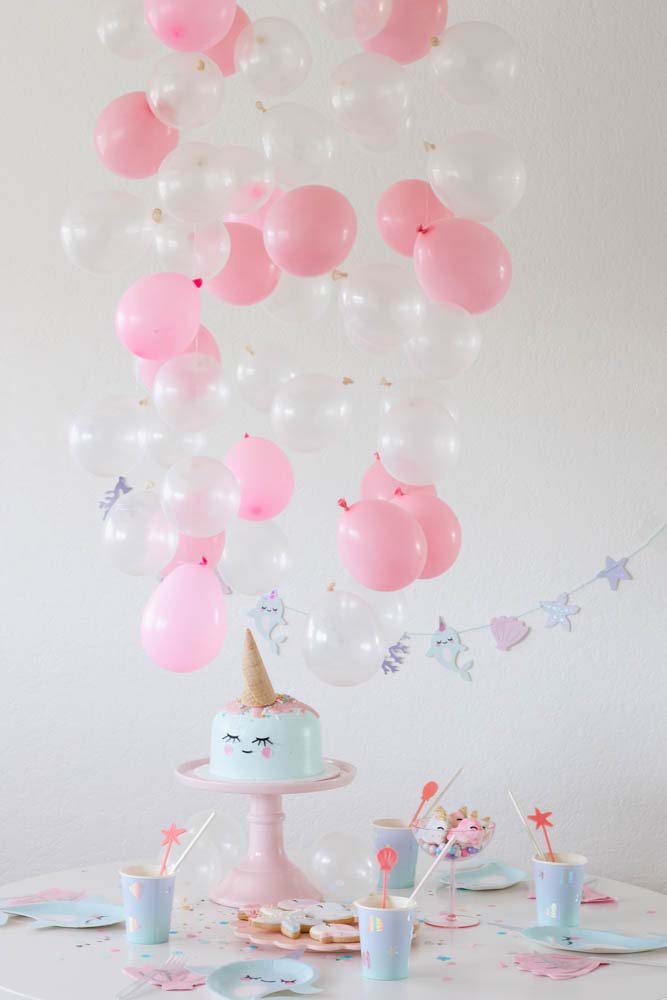 Narwhal Party Supplies
I was so inspired by this adorable Narwhal collection. From under the sea inspired napkins and cups to oh, so cute narwhal plates, this collection is sure to make an impression at any summer celebration.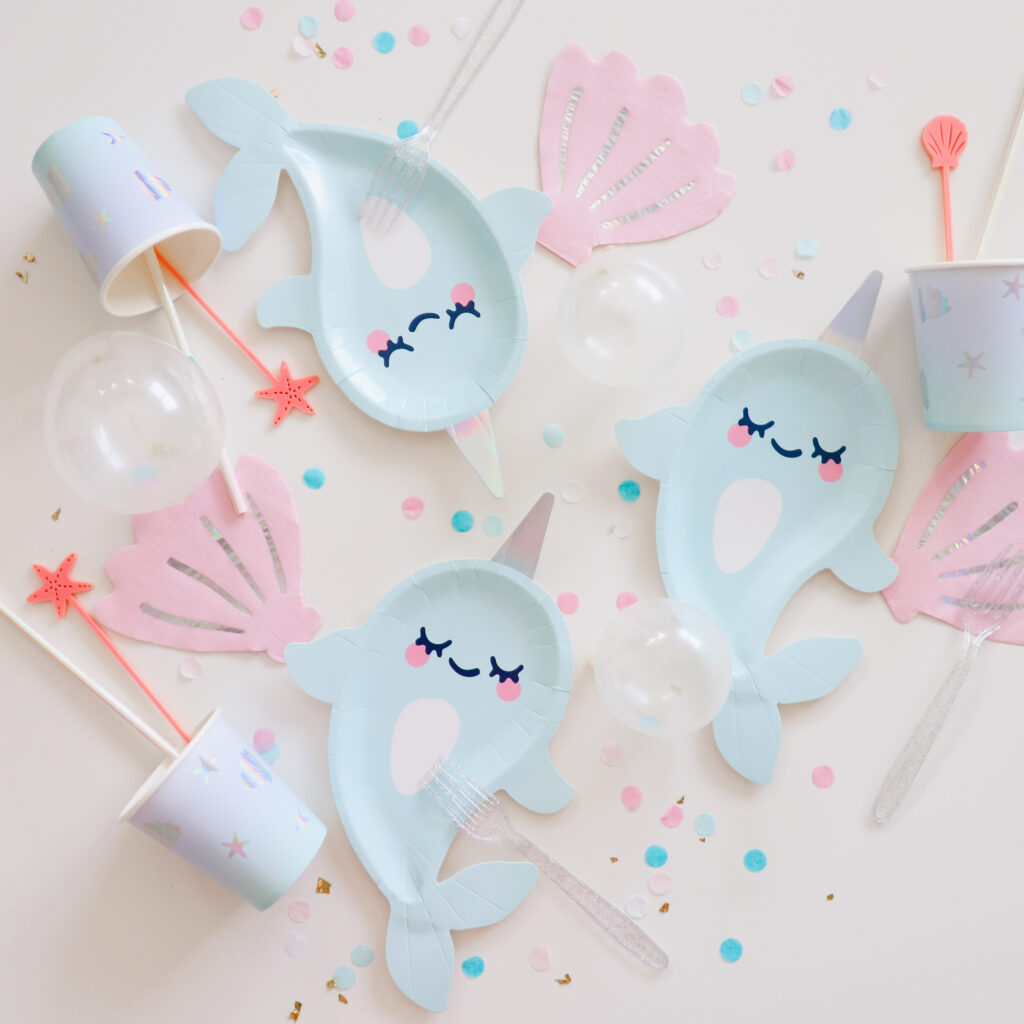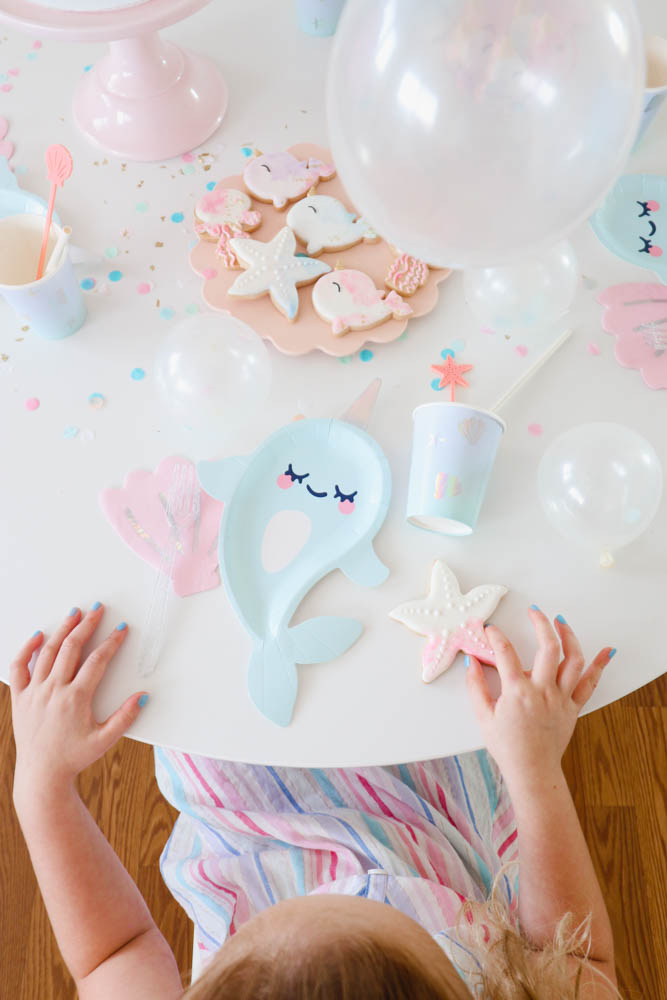 Under the Sea Balloon Chandelier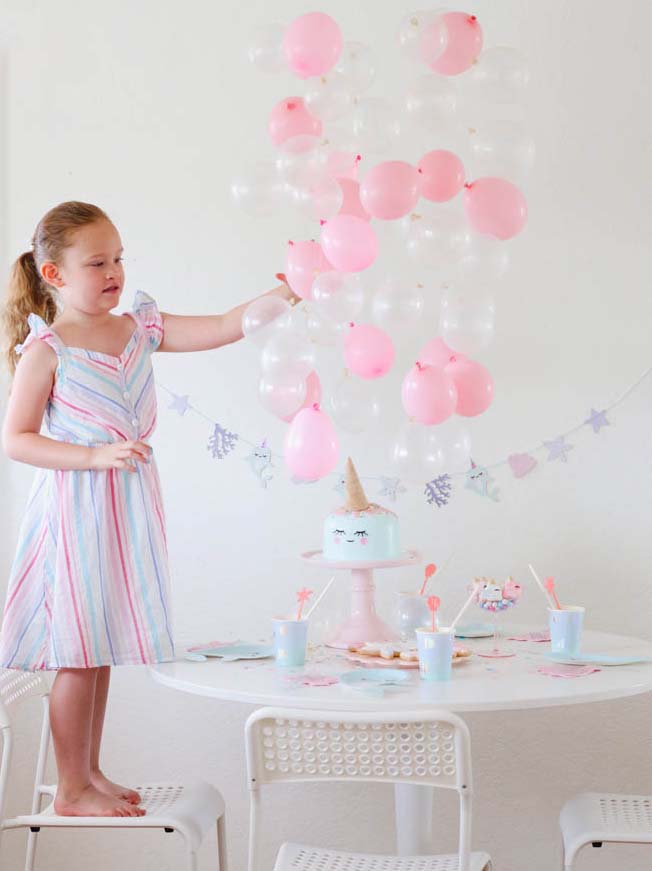 For an eye-catching and inexpensive under the sea inspired decor idea, I created a balloon chandelier using pink and clear balloons to mimic bubbles. I used an embroidery hoop and attached the balloons to a thread, at different lengths.
DIY Narwhal Cake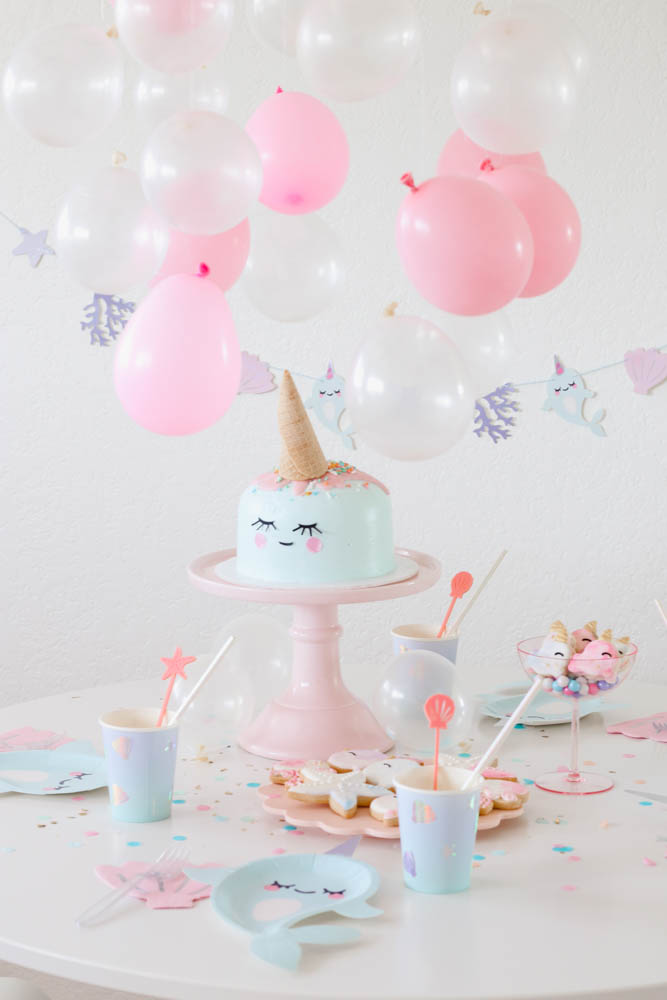 Inspired by the narwhal plates, I ordered a buttercream cake to decorate at home and turn into a fun narwhal cake.

Since I have no experience with fondant, I created the eyes, eyelashes, mouth and cheeks using scrapbook paper. Note: Just make sure you remove the paper pieces before serving.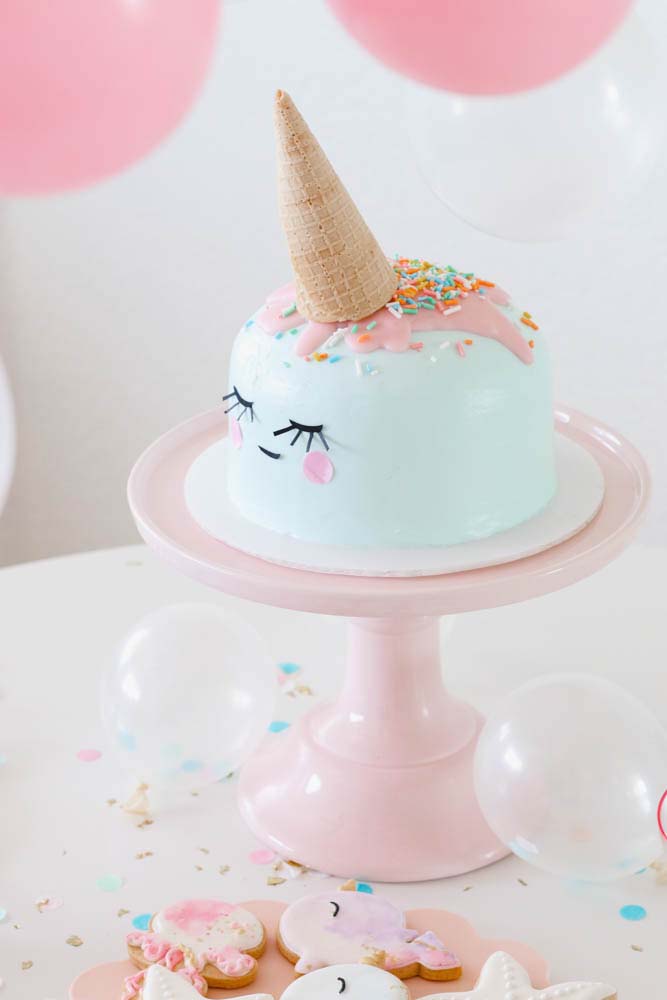 I created the pink syrup effect by mixing powder sugar, milk and food coloring. Just like the icing we make for homemade donuts, then I poured the icing on top of my buttercream cake and added sprinkles.
Again, I am not very good at using fondant so I decided to use an ice cream sugar cone for the tusk.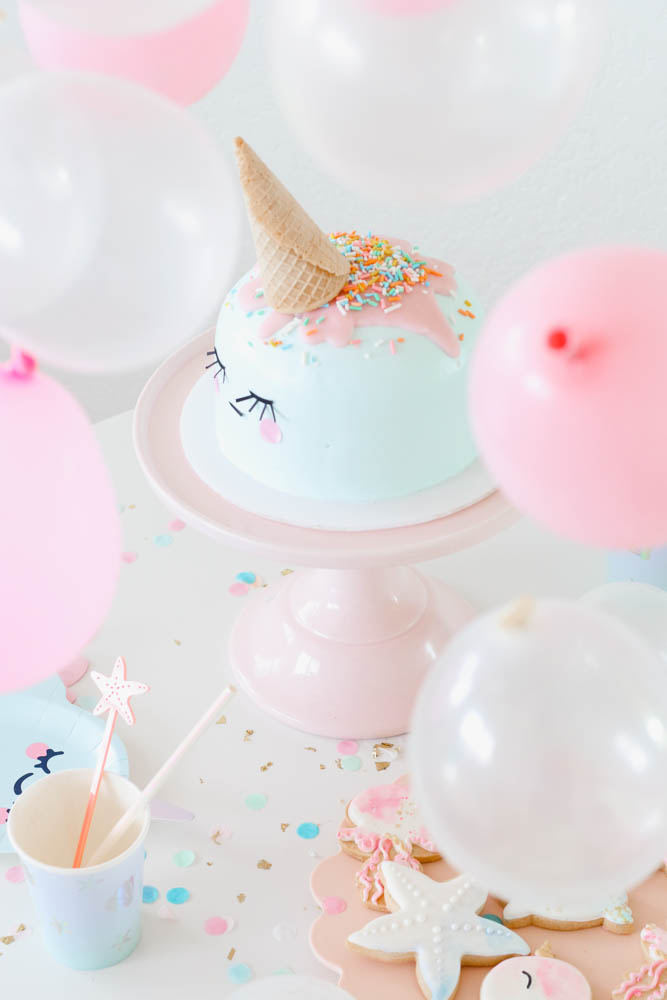 My daughter asked: How about the fins and tail? I told her this was supposed to be the narwhal head only. 😉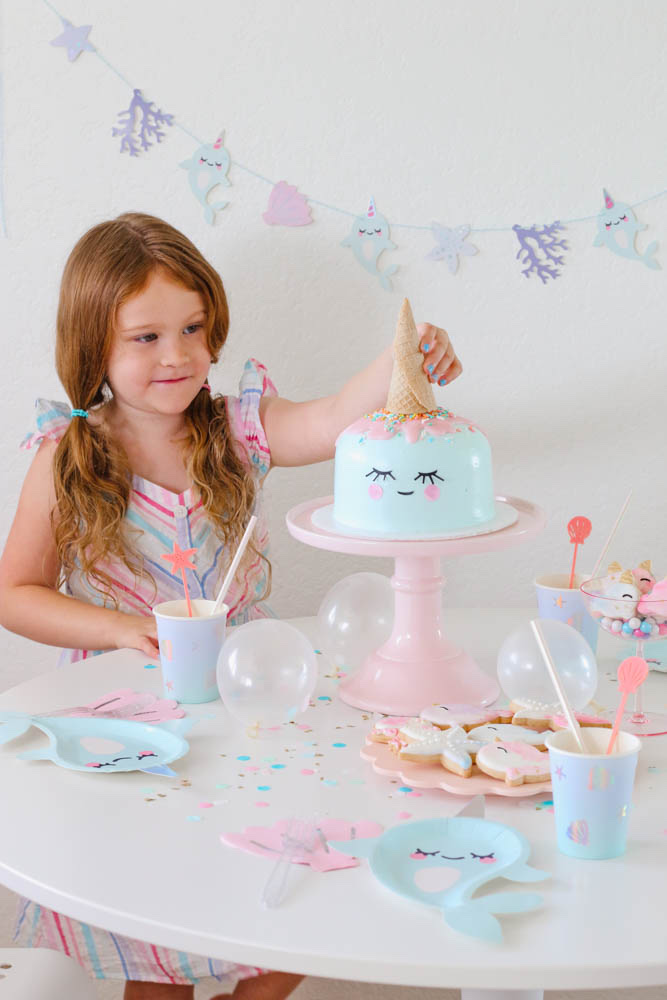 Narwhal Decorated Cookies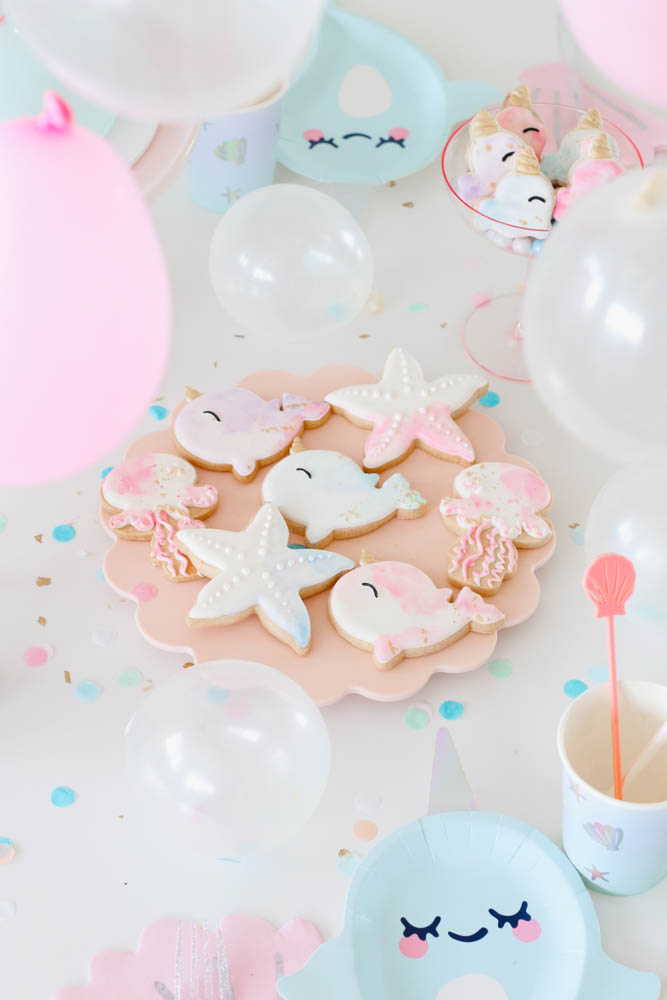 No themed party is complete without decorated cookies. Aren't these under the sea set of cookies just darling? The narwhal cookies are simply breathtaking.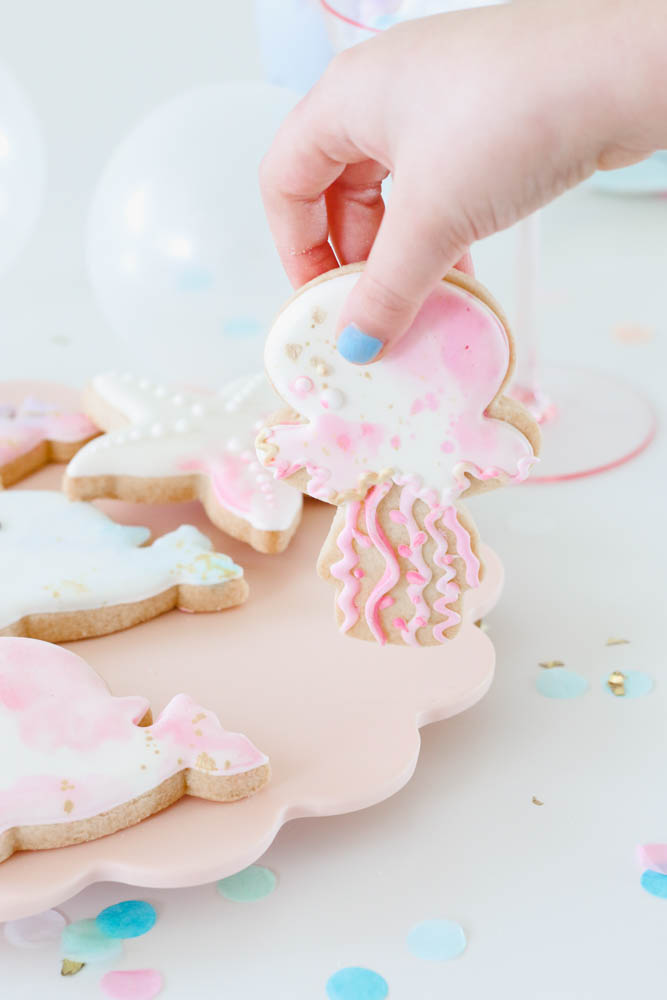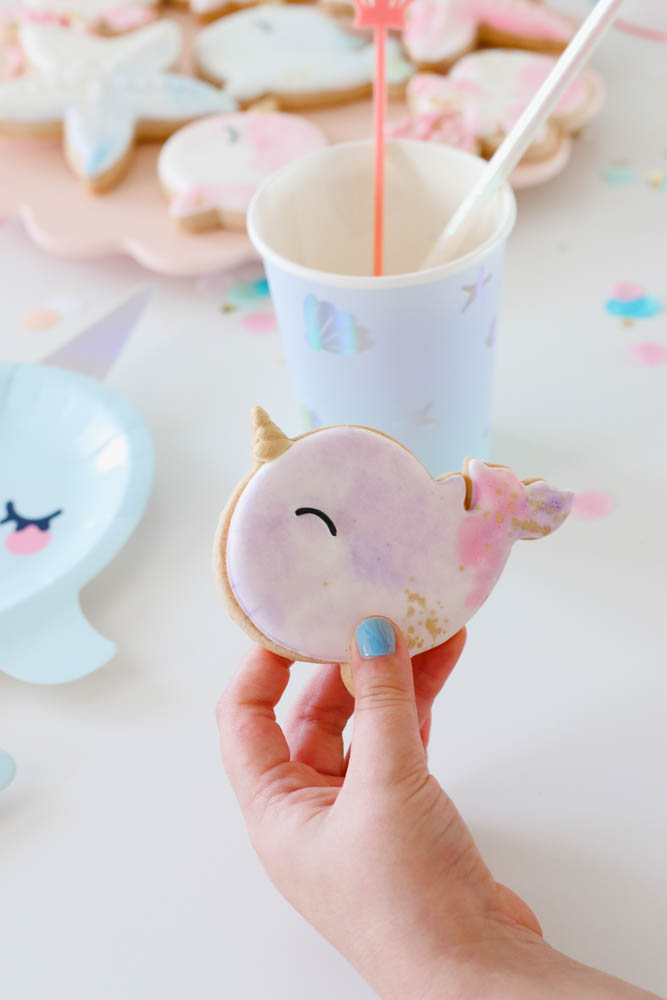 Narwhal French Macarons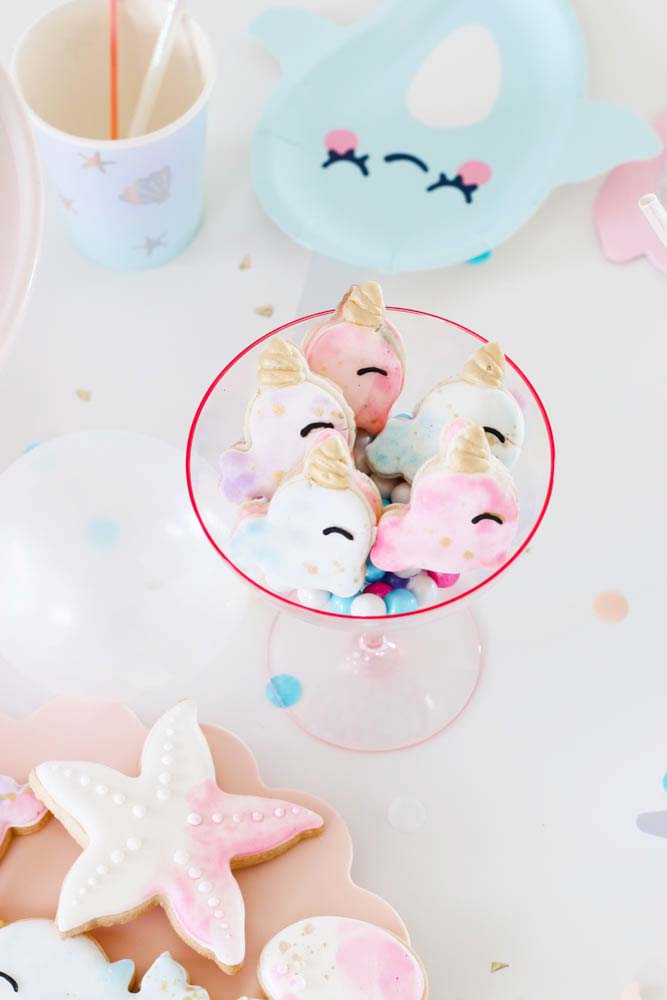 We also included dainty narwhal French macarons. The most precious and delicious little things ever! They are so tiny you can display them in a small bowls or cups.
Narwhal Balloon Craft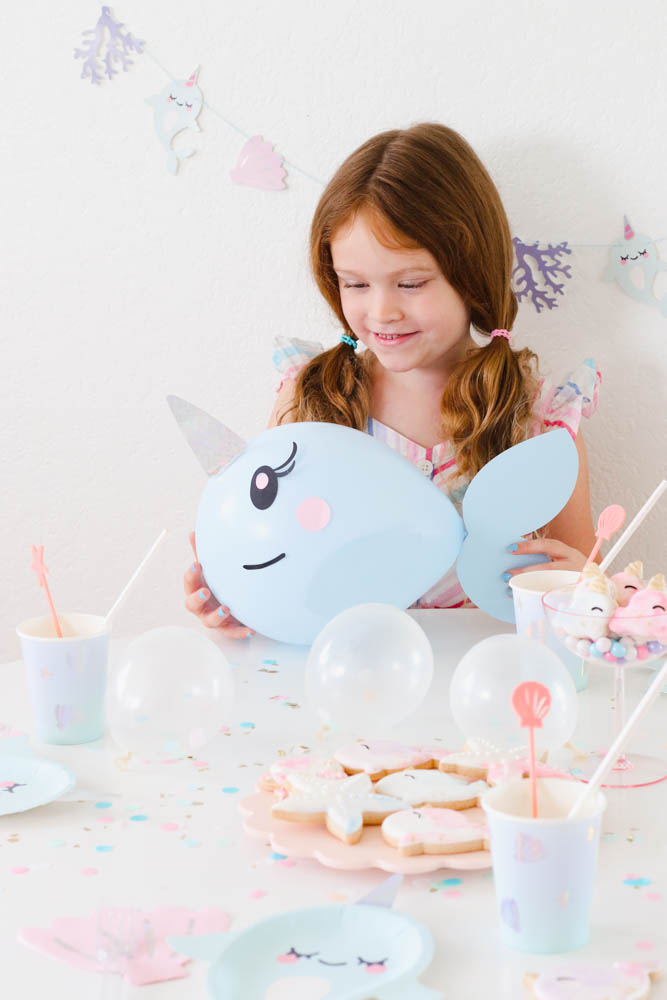 As an activity, we created our own Narwhal Balloons. If you follow TTLP on Instagram, you might have seen our DIY Narwhal Balloon post.
I used my cutting machine to create the Narwhal pieces using lightweight scrapbook paper.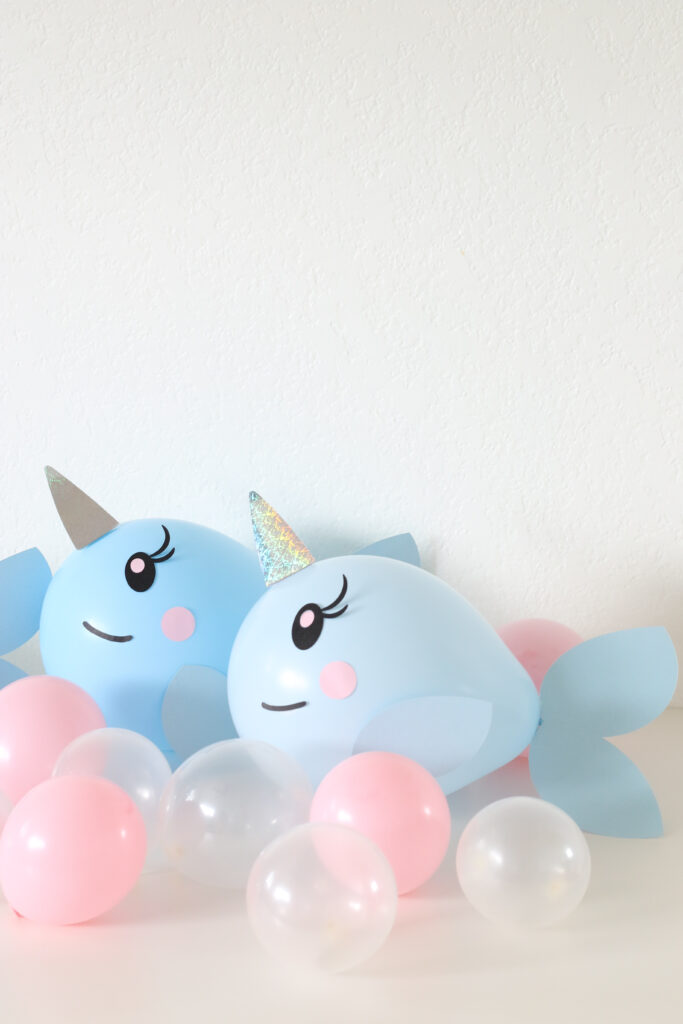 I hope you and family enjoy these last few weeks of summer. Time is going by very fast! Have a blast!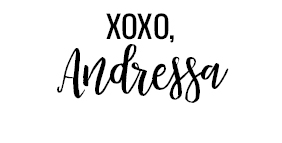 Styling & Photography: Andressa Hara of Twinkle Twinkle Little Party

Narwhal Collection: Literati Party
Cookies: Sweets Illustrated