This post is sponsored by Disney Book Group.
Hello, friends! I am sure many of you are familiar with the Pigeon Series by Mo Millems! Our family loves the Pigeon series so we are super excited to celebrate the Pigeon's 16th BIRD-day!
The ever so popular "Don't Let the Pigeon Drive the Bus" is one of our kids' favorite books from the series. We read it frequently. In fact, we have several videos of my husband reading it to the kids before bedtime making all the characters' voices! It's hilarious!
Let's be honest, all of the books from the Pigeon series are amazing. We can't wait to get our hands on their upcoming new pigeon book The Pigeon Has to Go to School! It will be in stores on June 2!
The kids were excited to celebrate the Pigeon's BIRD-day with a fun slumber party, story time and Pigeon sugar-scrub-making inspired by "Don't Let the Pigeon Stay Up Late!"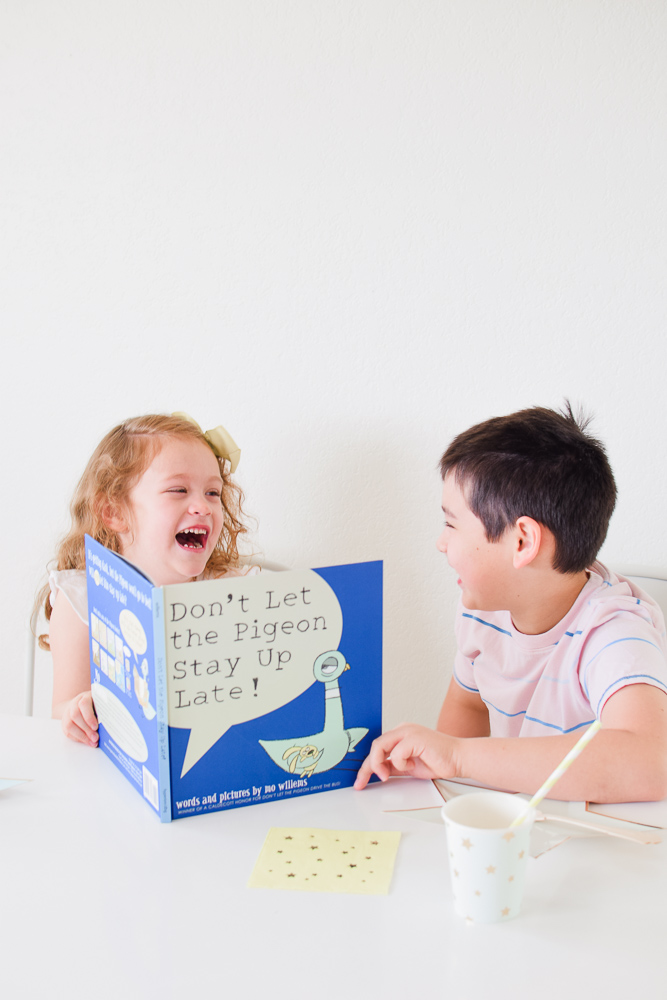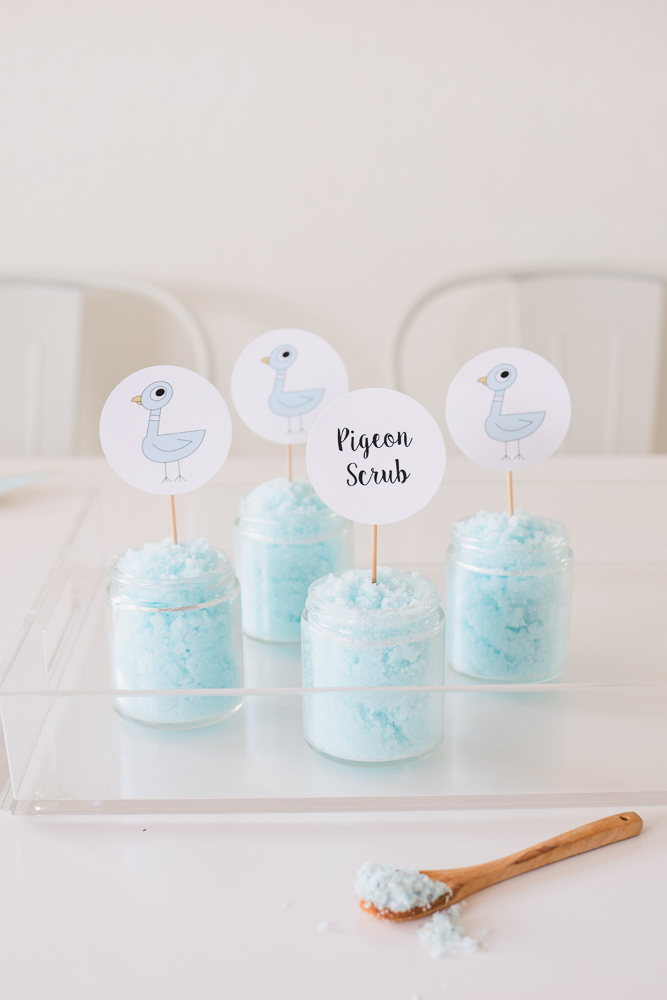 The kids had a blast putting pigeon sugar scrub jars together. They turned out so fun! They couldn't wait to try it… and they did, before bedtime and so did mommy! Our skin felt so soft and smelled so good, friends!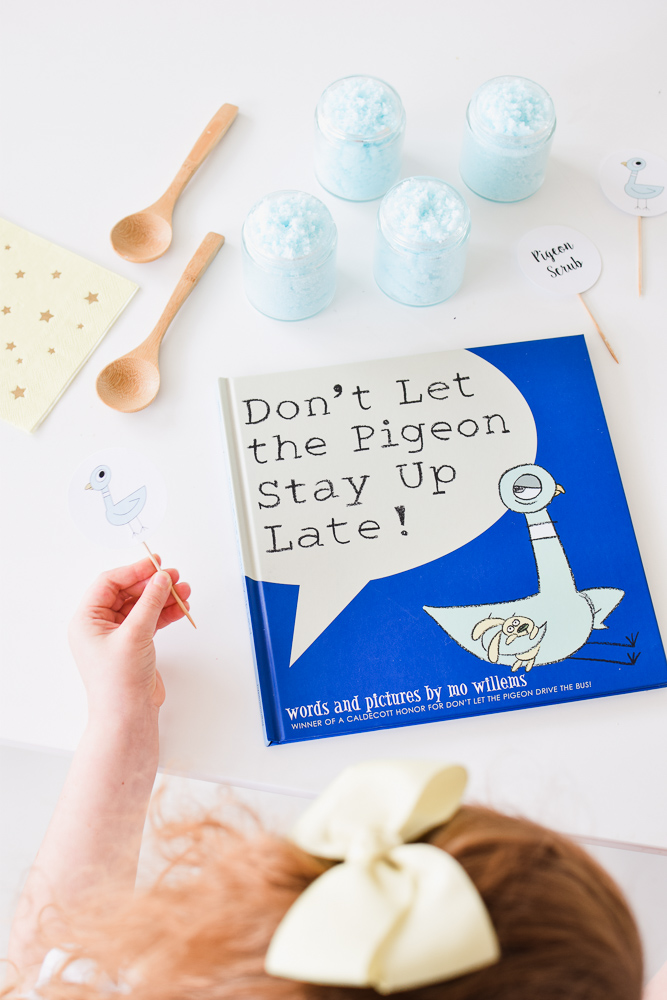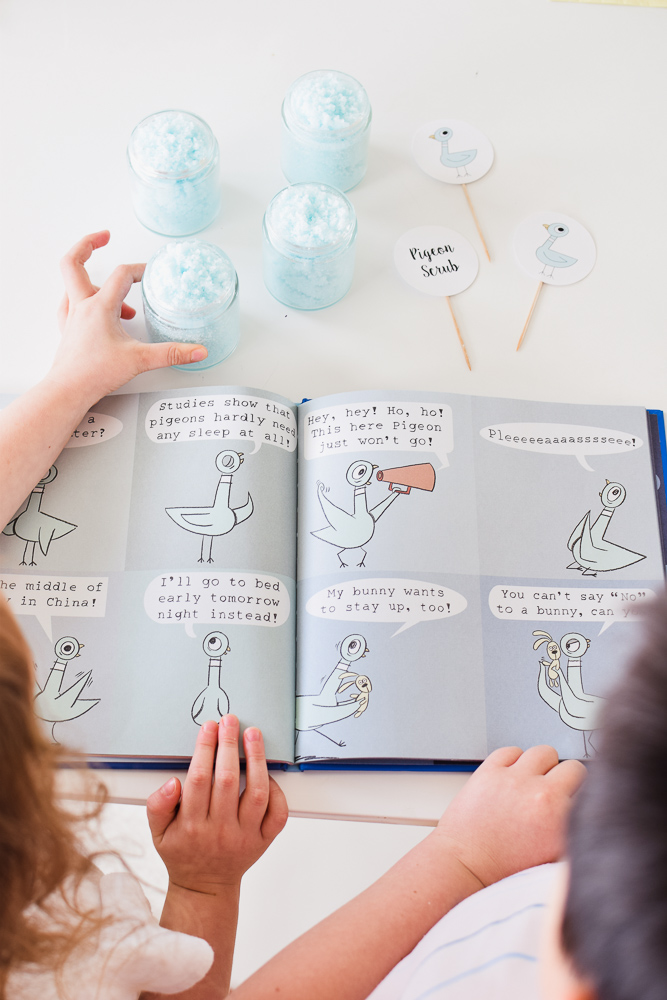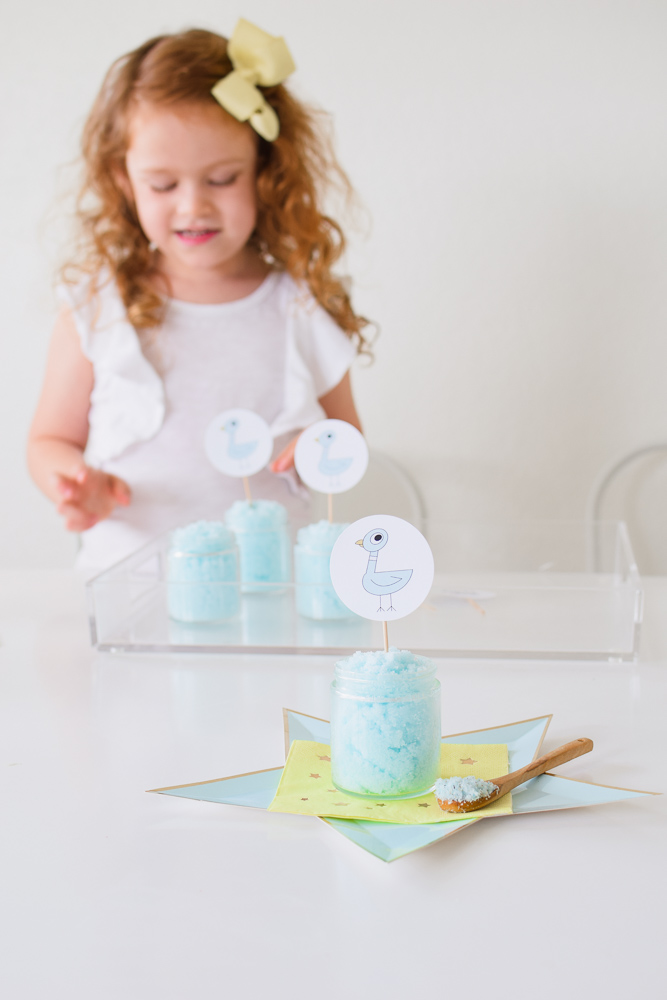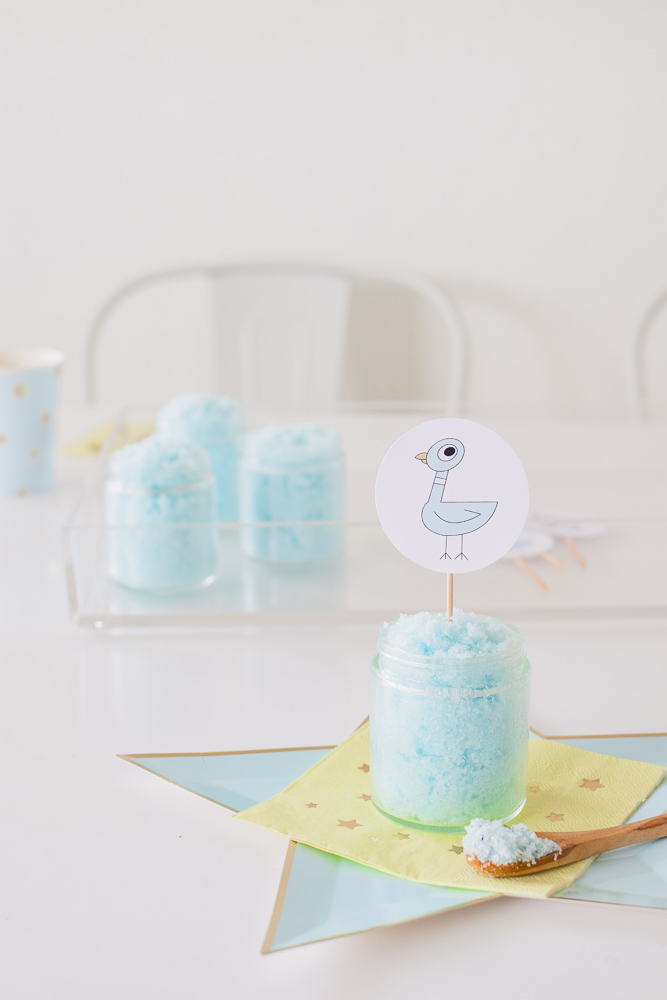 To make this fun sugar scrub is so easy and it requires just a few ingredients you probably already have in your pantry! Get the kids involved. Guaranteed fun!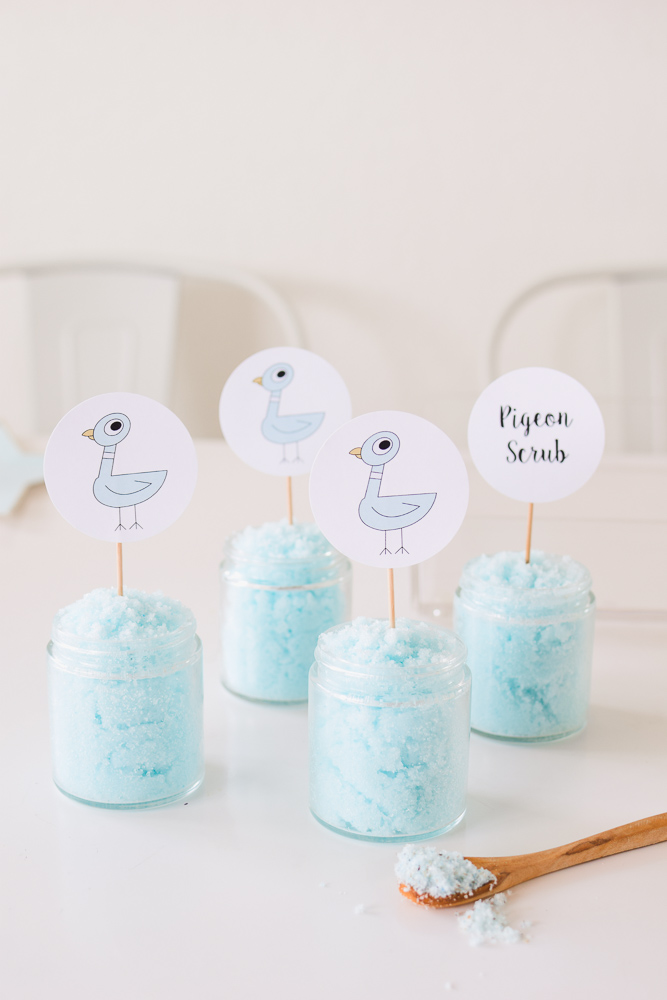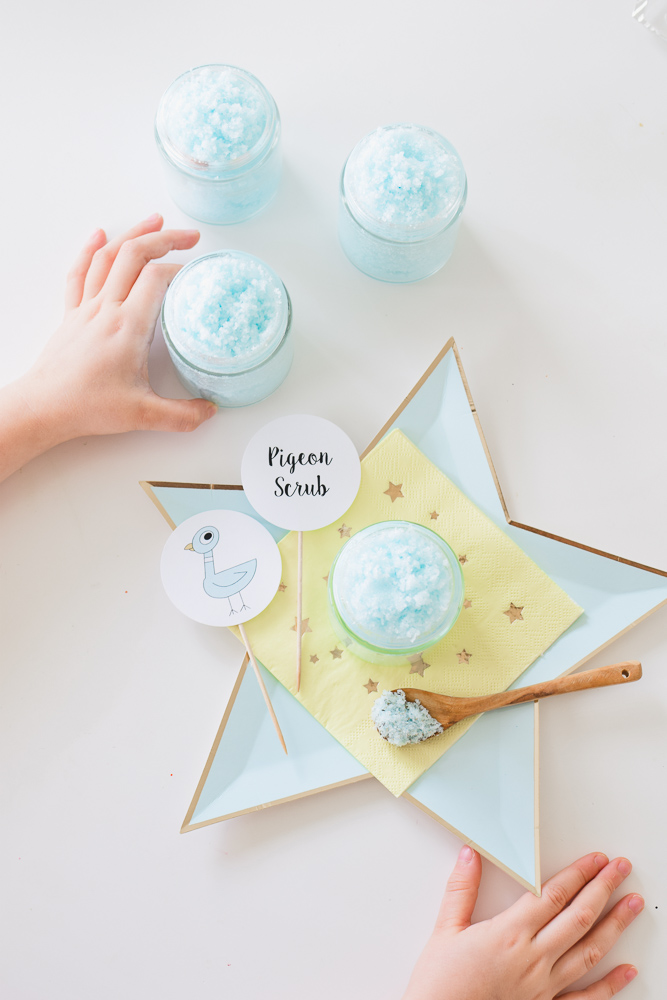 DIY Pigeon Sugar Scrub
What you will need:
1 cup organic sugar, in solid form
1/2 cup organic coconut oil
Essential oil of your choice
Directions:
Whip coconut oil using a mixer on medium speed.
Add sugar. Mix well until combined.
Add food coloring and mix well until it reaches the desired color.
Add about 10 drops of essential oils based on your preference.
Scoop it into mini jars with tight lids. Add Pigeon tags/toppers.
They make the best slumber party favors!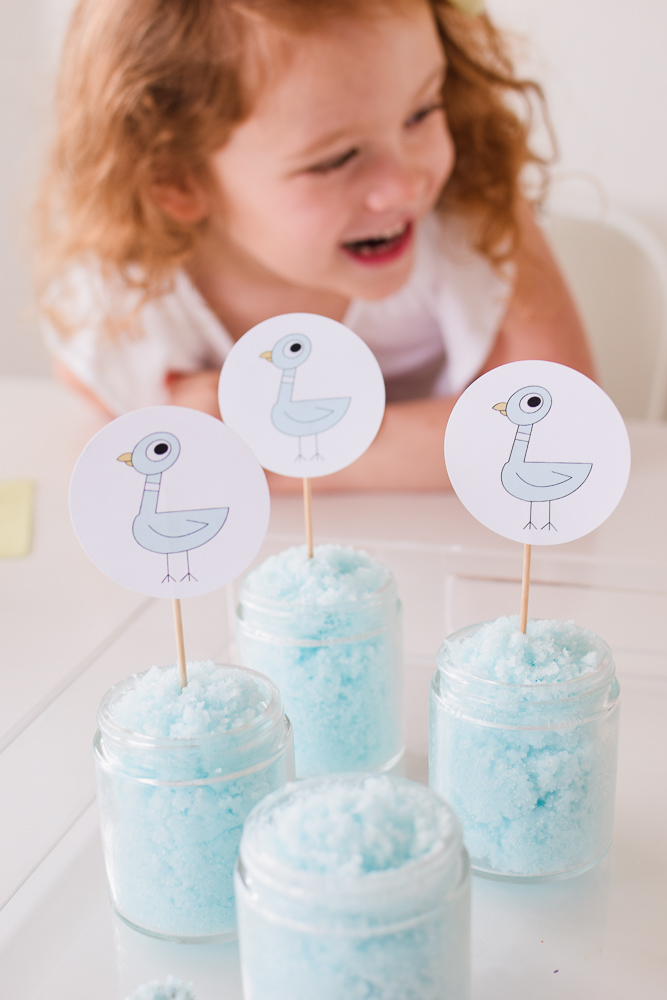 There's no slumber party without yummy food! The kids woke up to delicious mini pancake stacks and their absolute favorite – chocolate chip muffins!
Make your party food extra special by decorating them with fun Pigeon toppers!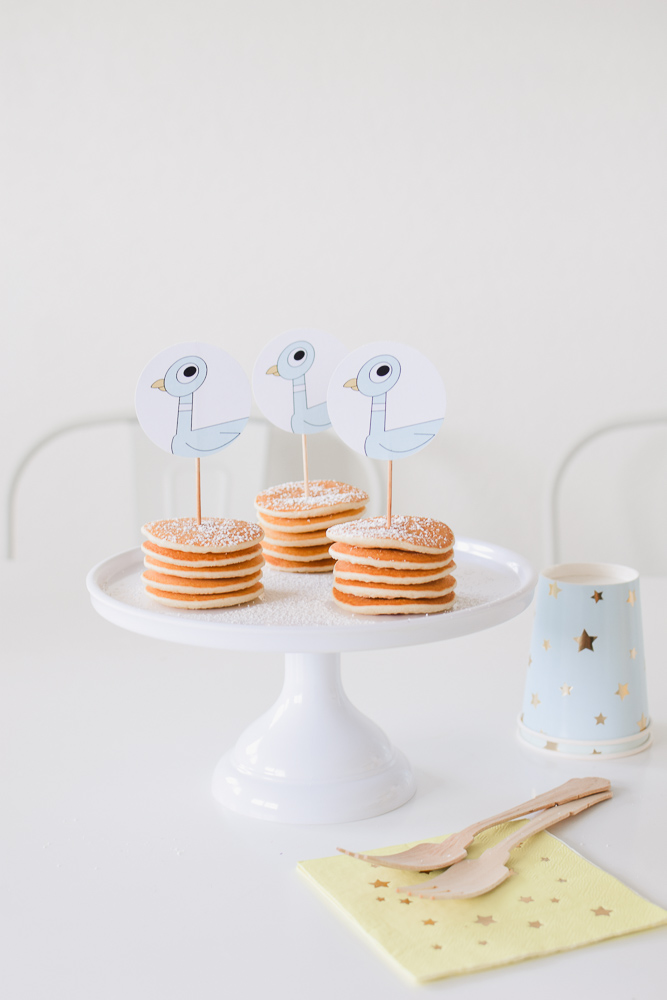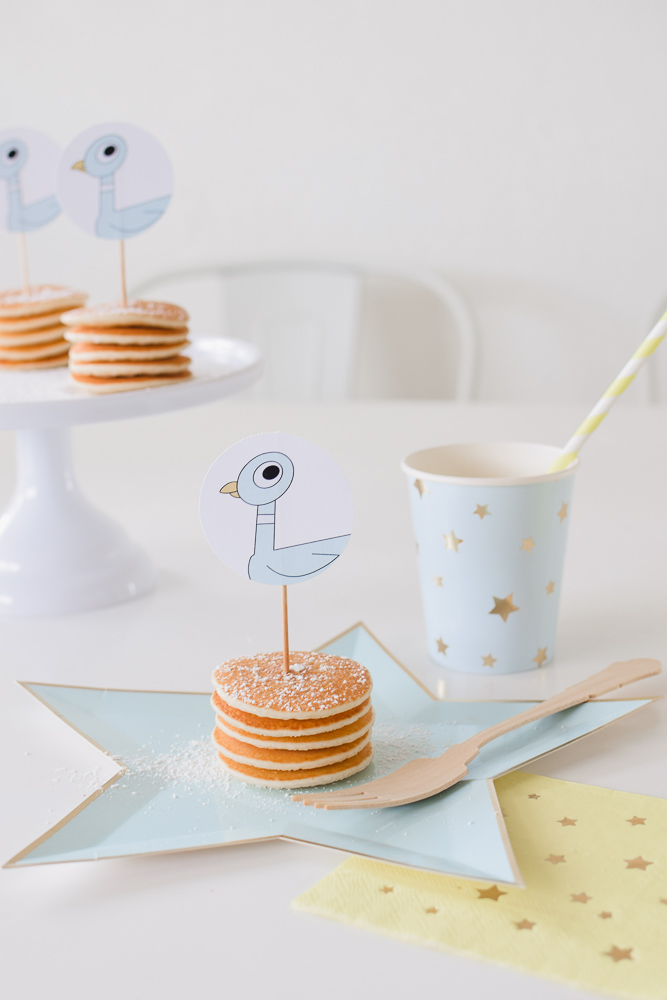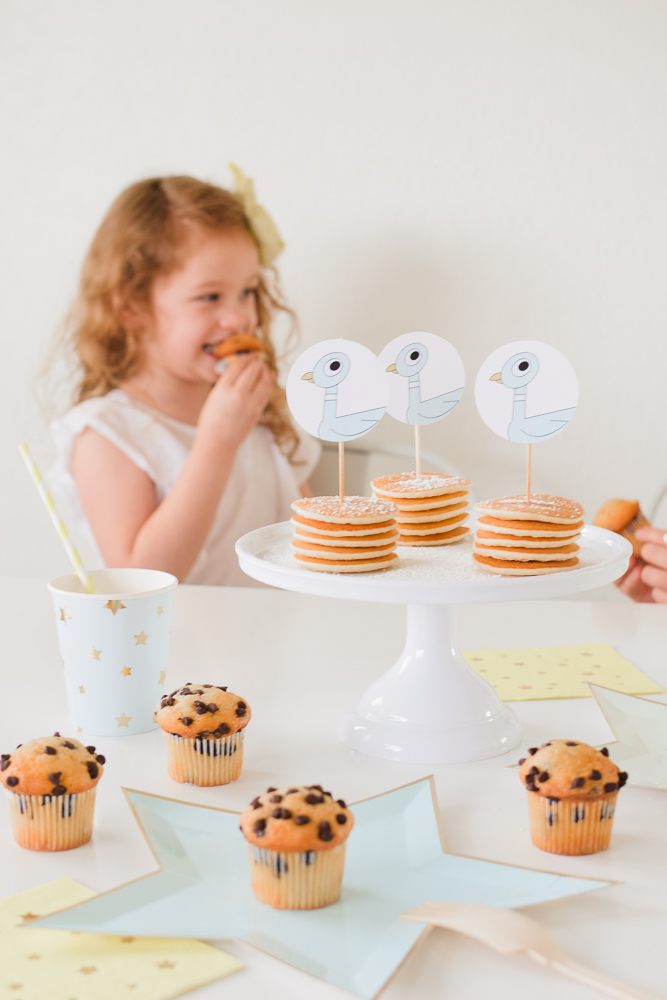 I hope you enjoy these fun slumber party ideas, friends!
Check out this fun post when we celebrated 10 years of Elephant and Piggie with Mo Willems!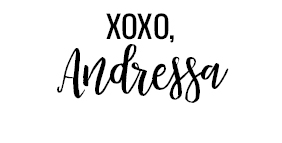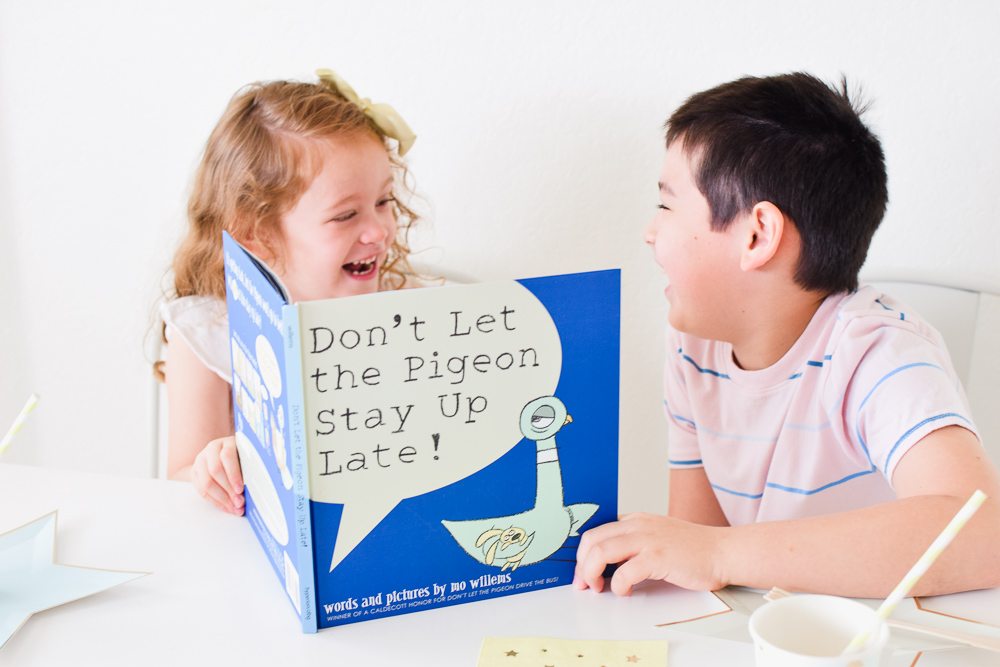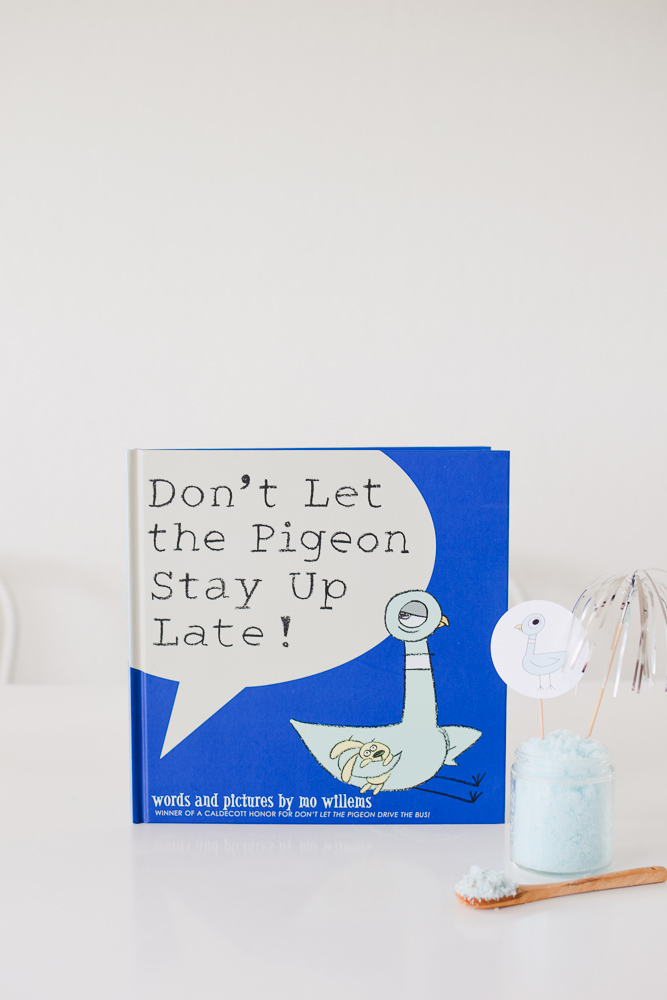 All images by Andressa Hara of Twinkle Twinkle Little Party