This post is sponsored byNellie's® Free Range Eggs. All opinions stated are my own.
It's hard to believe that it's almost the end of 2019. It's so surreal! It was a busy yet rewarding year for me both personally and for my business in so many ways. I can't wait to see what 2020 holds!
Every year my family celebrates the New Year by throwing a little celebration! You can see how we rang in 2019 here!

This year, we figured we could share ideas on how you can plan a fun kid-friendly breakfast or brunch to ring in the new year!
This time of year, many of us are beginning to think about our New Year's resolutions healthy habits we're planning to adopt, so eggs fit perfectly into this party's theme. Incorporating more eggs into your diet is a great way to increase the amount of protein and nutrients you're consuming – plus they're convenient! I always choose Nellie's Free Range Eggs because they're Certified Humane, which means the hens are treated with kindness. Choosing humane options at the grocery store is something we can all strive for this year.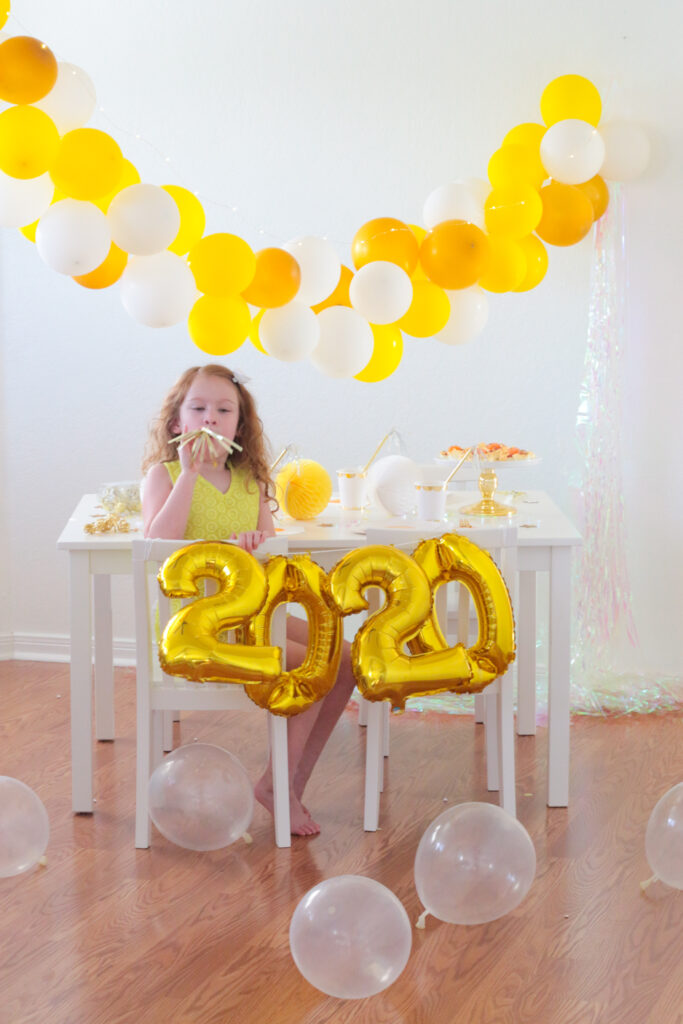 And since this is my last party featuring Nellie's Free Range Eggs for 2019, I selected an egg-themed tablescape using the cutest egg plates!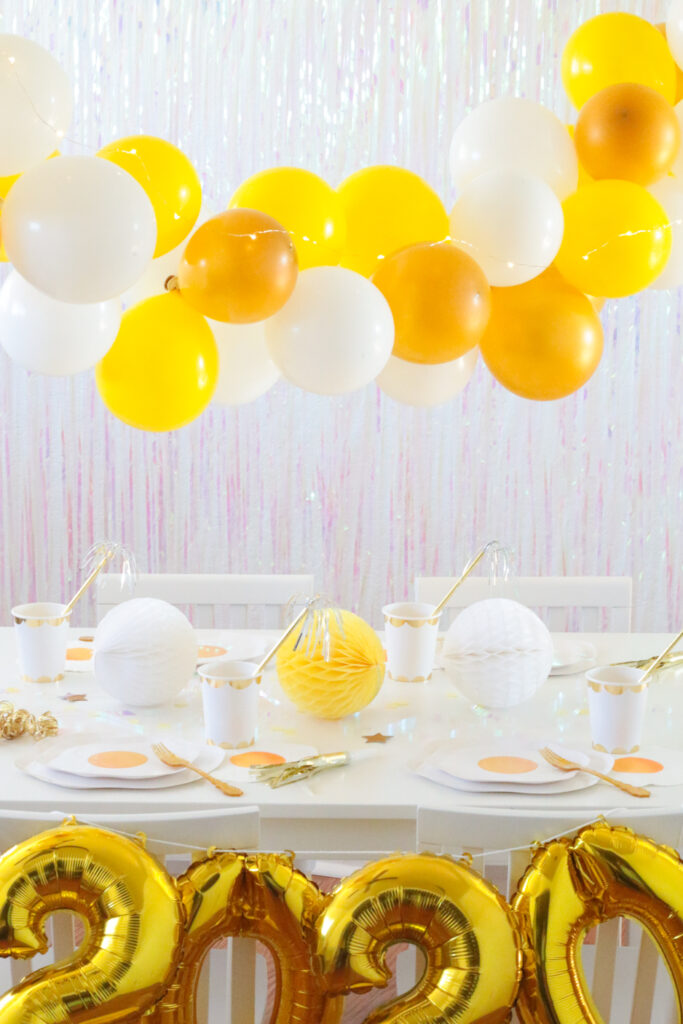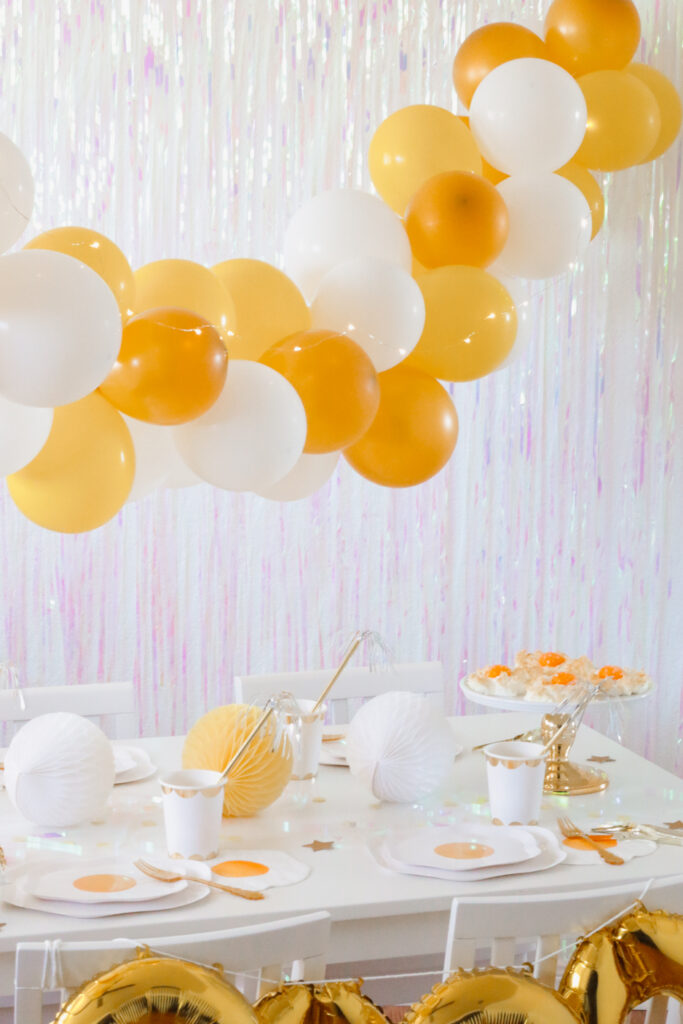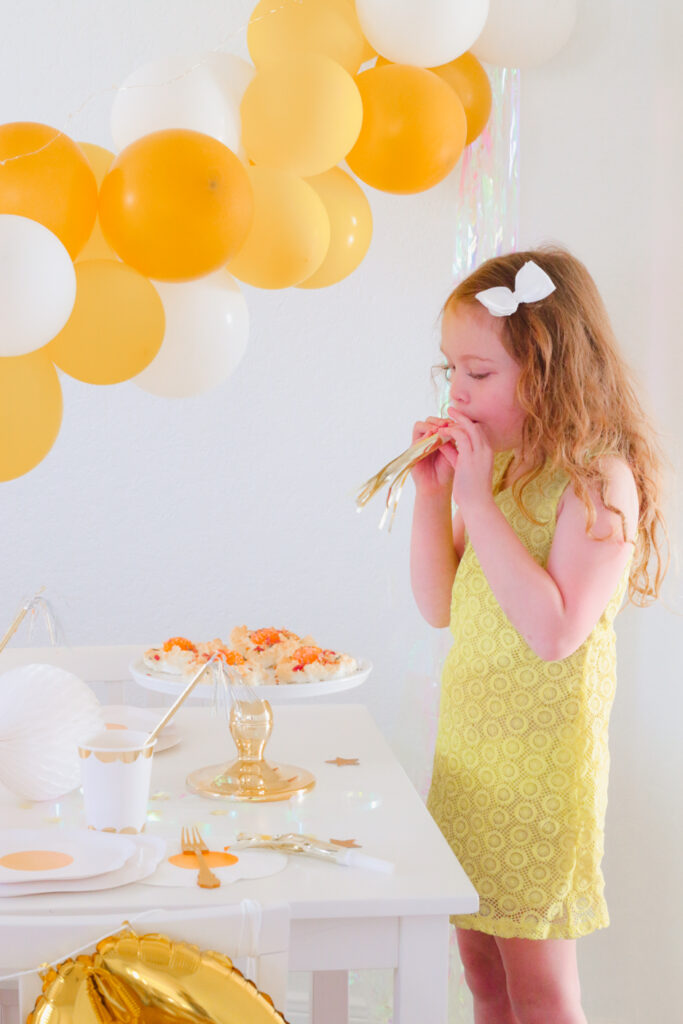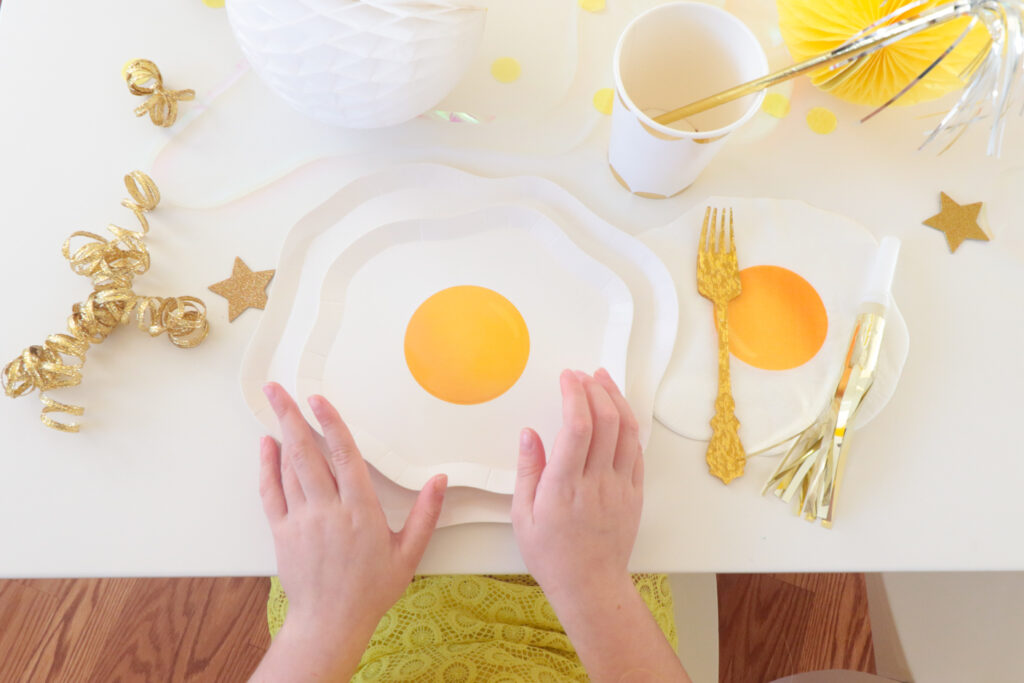 It's no secret that my family loves to eat eggs every day, so I decided to get a little more creative and make this party extra fun for the kids by making Cloud Eggs! If your child is a picky eater, try this recipe. I can promise you that these Cloud Eggs will get them excited about eating breakfast!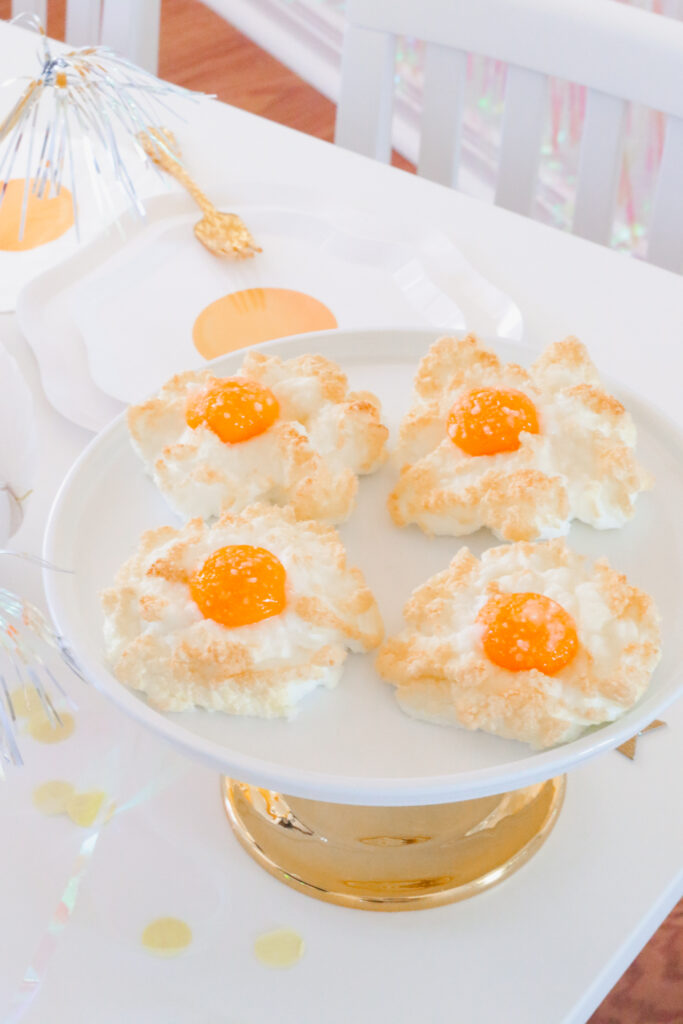 What my kids love most about Cloud Eggs is the fact they are very light with a nice cheesy flavor. They also love the fact they can top their cloud eggs with anything they want. This time, they chose parsley and bacon bits, but extra shredded cheese, diced avocado, guacamole, fresh tomatoes, pico de gallo, or salsa are all great additions. The possibilities are endless!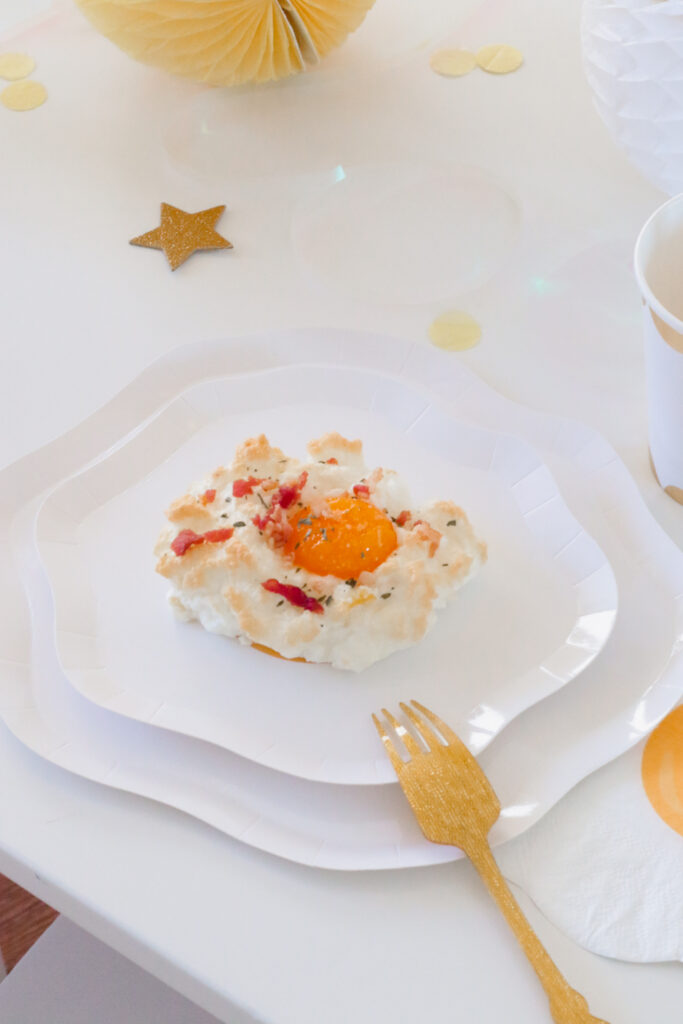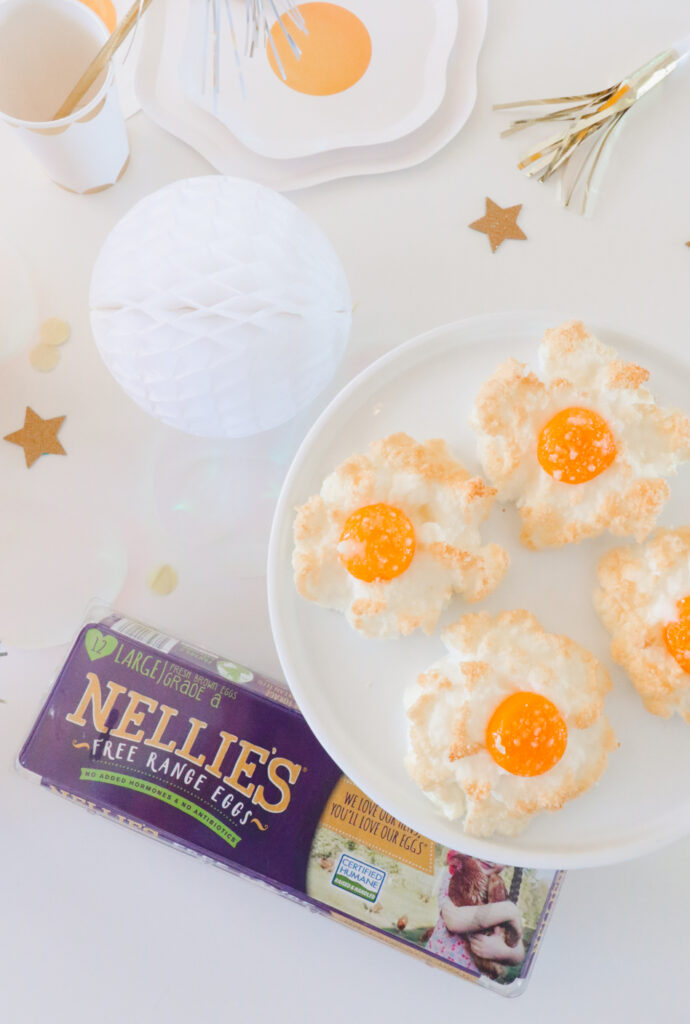 To make the Cloud Eggs you will need:
8 large Nellie's Free Range Eggs at room temperature
2/4 cup Grated Parmesan cheese and more for sprinkling
Pink Himalayan salt to taste
Chopped chives or parsley and bacon bits, for garnish
Directions:
· Heat oven to 450 degrees Fahrenheit.
· Grease a large baking sheet with cooking spray. Set aside.
· Separate the yolks and egg whites. Place the egg whites in a very clean and dry deep bowl. Place the yolks in 8 individual mini bowls. Note: You can absolutely place all the yolks in one bowl to save time.
· Using a hand mixer, beat the egg whites for about 3 minutes, until stiff.
· Note: If you need advice for whipping eggs from soft to stiff peaks, this article from Taste of Home is very helpful!
· Fold in grated parmesan cheese very gently.
· Spoon 8 mounds of egg whites onto greased baking sheet and indent centers to form nests. Sprinkle with pink Himalayan salt to taste. Bake for 3 minutes.
· Remove the baking sheet from the oven and gently spoon a yolk into the center of each nest. Sprinkle your extra grated Parmesan on top. Bake for 3 minutes or until lightly brown.
· Transfer Cloud Eggs to a platter and top with your favorite garnishes. Enjoy!

We enjoyed ours with a mini whole wheat toasted bagel.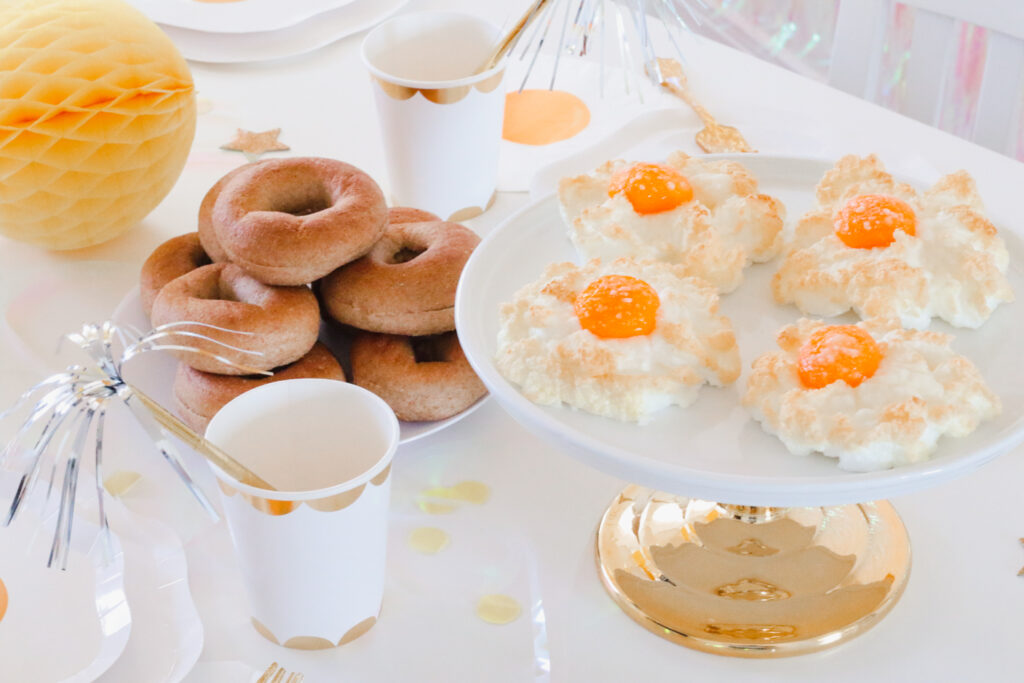 To get the kids excited about ringing in the new year, you can create New Year's Countdown Boxes using the leftover Nellie's Free Range Egg cartons for each child.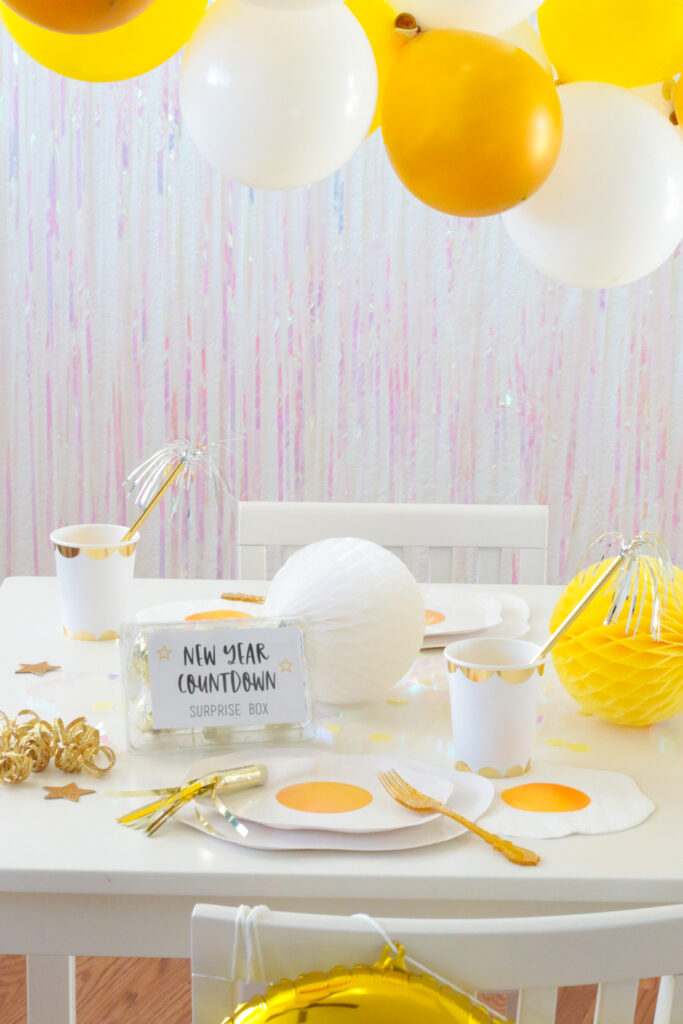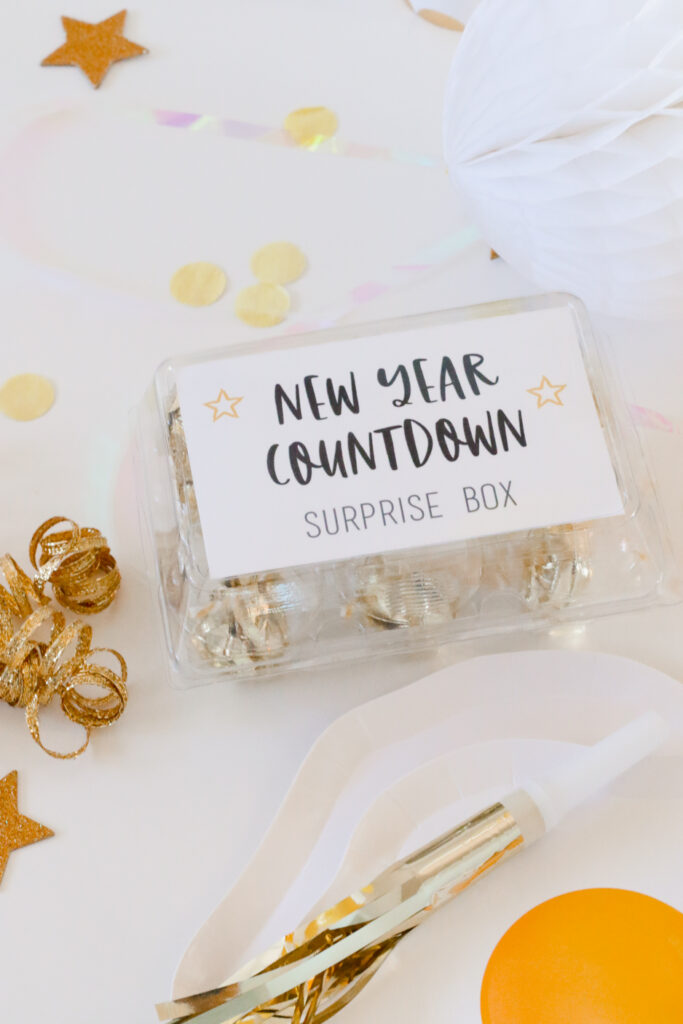 My husband and I filled the cartons with a variety of little surprises. Nothing too fancy. You can select inexpensive mini toys or treats. Just be sure to wrap each surprise! You can also download our free printable for a New Year's Countdown Box!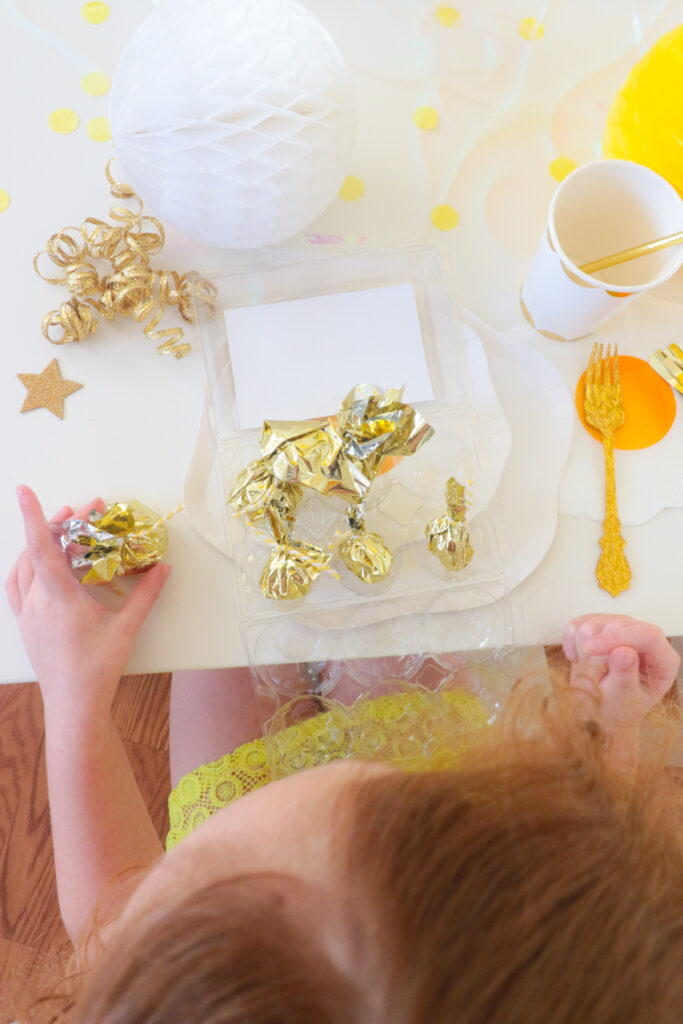 When should they open the little surprises? I set the alarm for every 2-3 hours. They get excited to run to their boxes and find out what the next surprise is! My kids never make it past 9:30 p.m. and that's totally okay if you have small kids that have to be in bed at a certain time. Just have fun throughout the day with your little ones!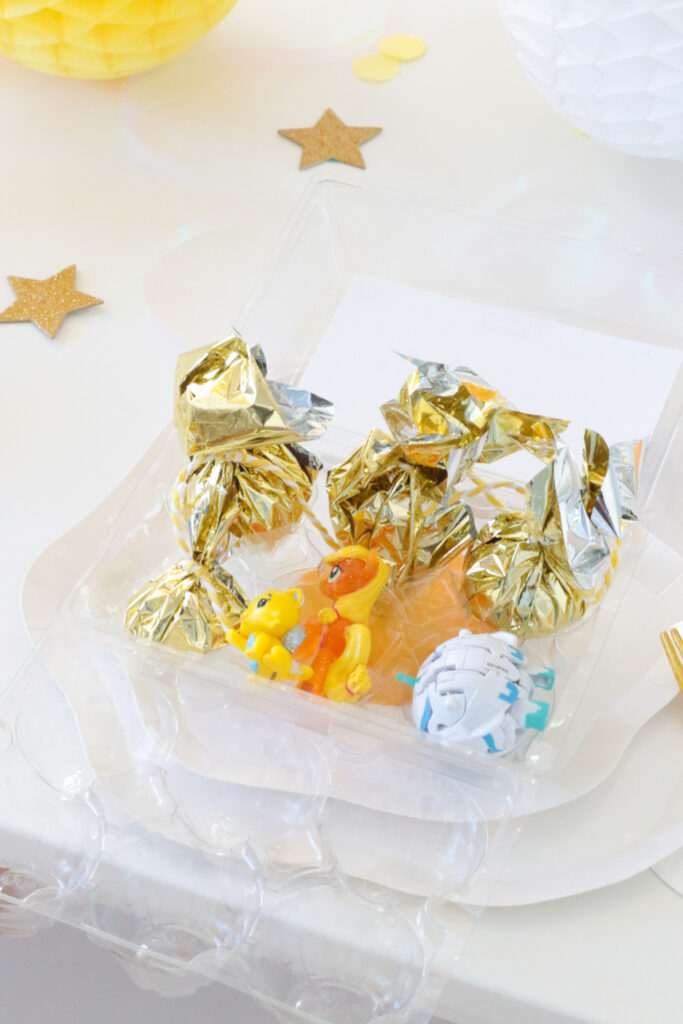 Happy New Year, friends! Wishing you an amazing 2020!