This post is sponsored by Disney Book Group.

To celebrate the release of the newest Mo Willems' book I Wantto Sleep Under the Stars from the Unlimited Squirrels series, my son created his own DIY Telescope! If you like to stargaze like my son and Zoom Squirrel, this post is for you. We are so happy to share the step-by-step tutorial with you today! It can be the perfect diy craft activity if your kids are still doing remote learning and need a much-needed break from screen time.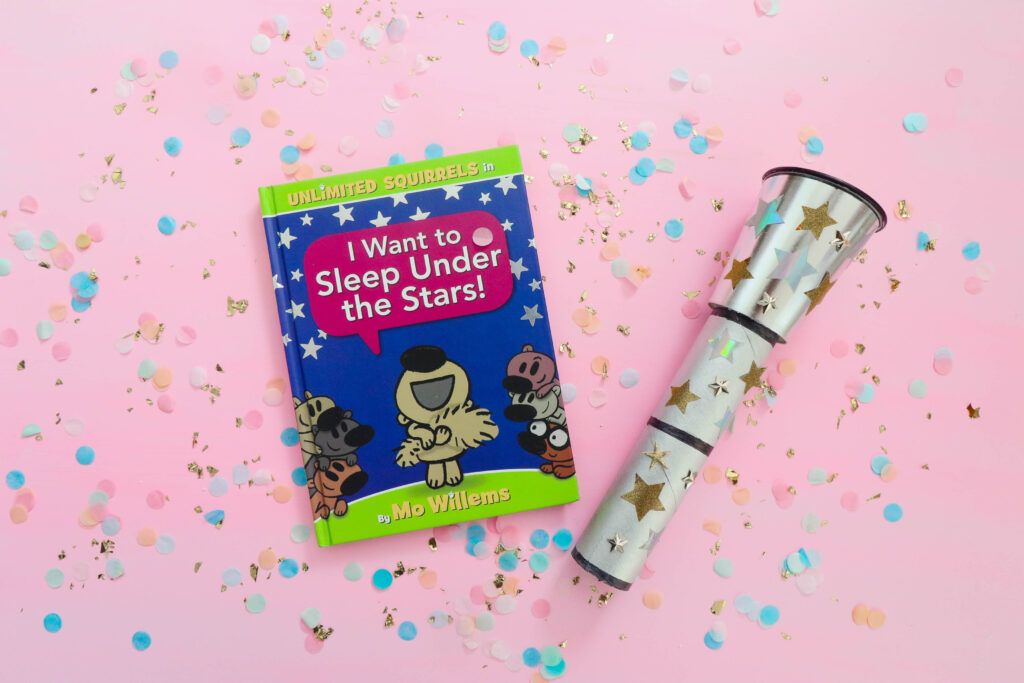 It's no secret that we are big Mo Willems' fans! Both of our older kids absolutely love Mo Willems' books and always get excited when they learn there's a new book coming out. Needless to say, the kids were so thrilled to receive a copy of 'I Want to Sleep Under the Stars' to add to their collection! Are you familiar with Mo Willems and the Unlimited Squirrels series? Mo Willems is the massively popular creator of the Elephant & Piggie books for early readers. Unlimited Squirrels is his new early reader series (I Want to Sleep Under the Stars! is the third book to release) and it's filled with hilarious jokes, quirky quizzes, and nutty facts. My oldest son particularly loves the Acorn-y Joke Time!
In I Want to Sleep Under the Stars, Zoom Squirrel dreams of sleeping under the night stars. The Squirrel pals are excited to help! But will their encouragement be enough—or too much? Do you know more about sleeping under the stars than the Squirrels do? You will by the end of this book!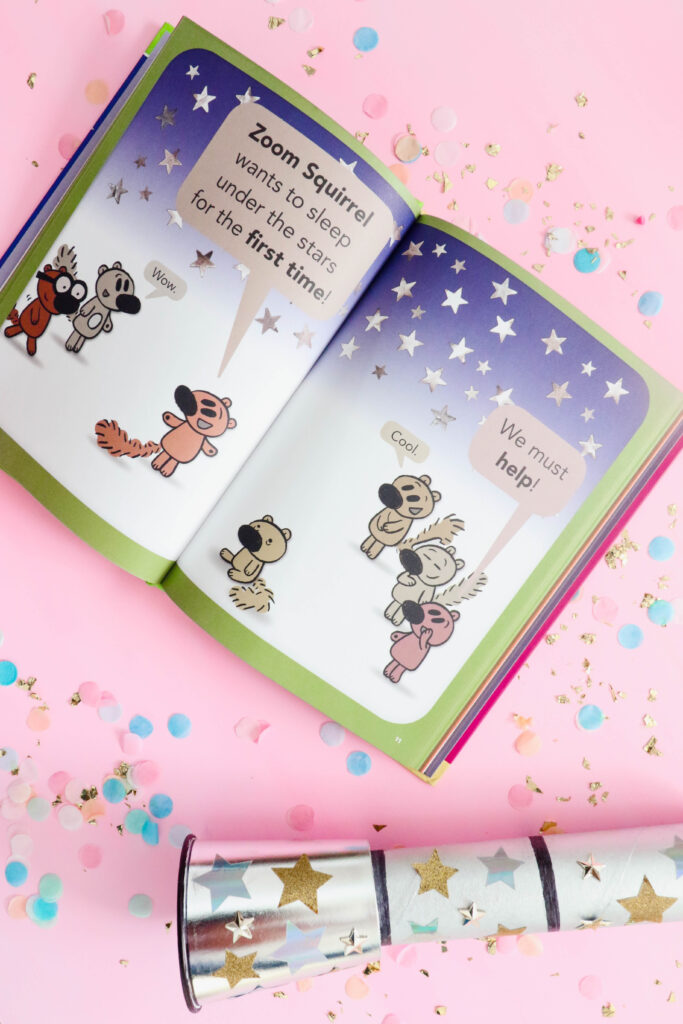 I Want to Sleep Under the Stars inspired us to get creative and interested in what we could learn under the stars! We made a fun DIY telescope and we hope your kids get excited about creating their own as well!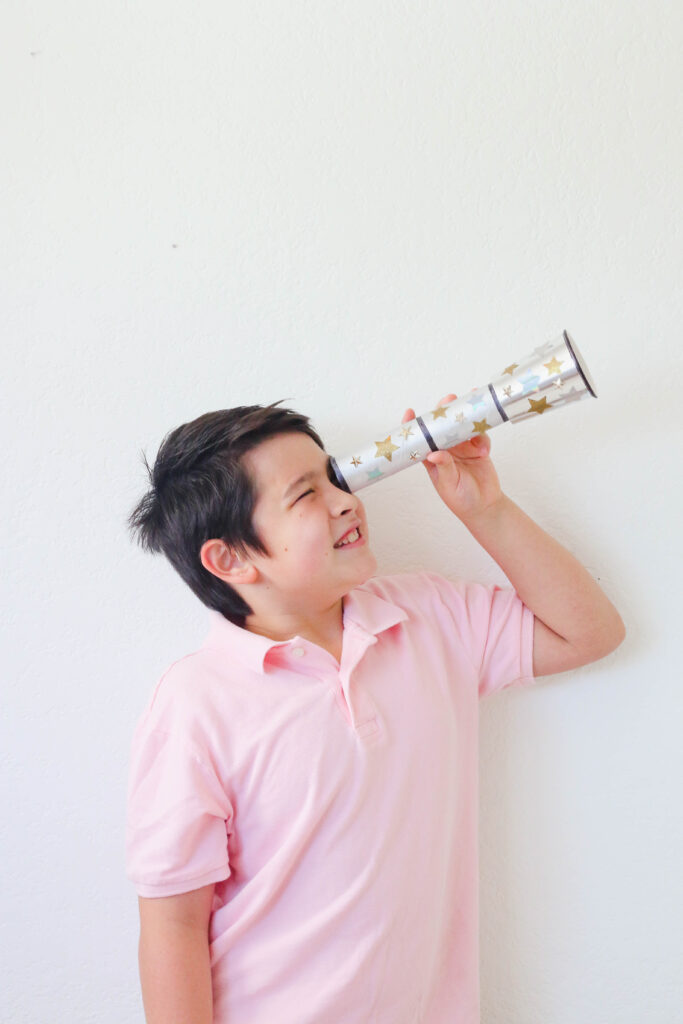 To create your own DIY Telescope you will need:
Paper towel roll
Paper cup
Acrylic Paint
Paint cup and brush
Tape
Stickers
Glue
Sharpie
A Round piece of Transparent Plastic (it can be from binding covers) to fit the cup. We traced it on the plastic and cut it.
Step 1:Paint the paper towel in the color of your choice. We used a metallic paint. Allow to dry completely.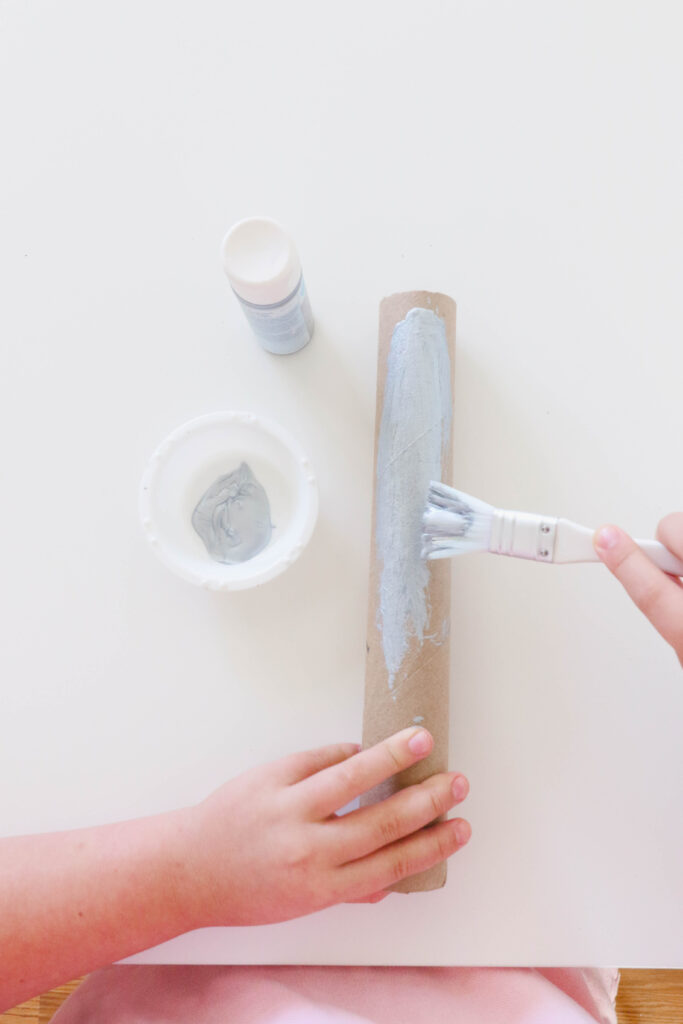 Step 2: Using a pair os scissors, cut the bottom of the cup.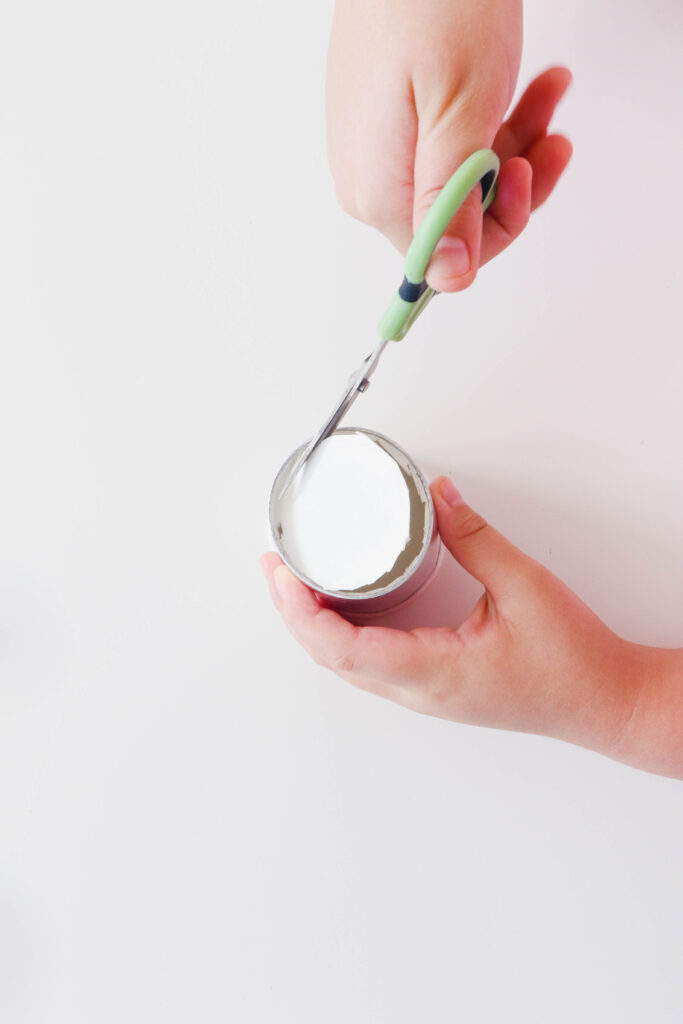 Step 3: Using a sharpie, write on the piece of round transparent plastic the message of your choice. Embellish with stickers.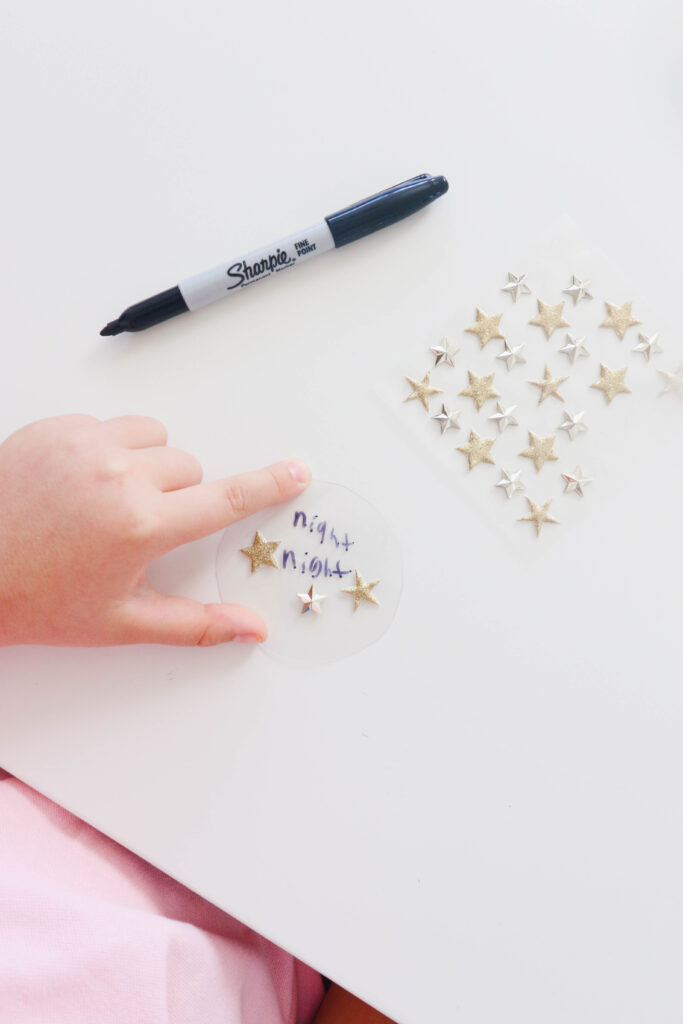 Step 4: Attach it to the cup using invisible tape.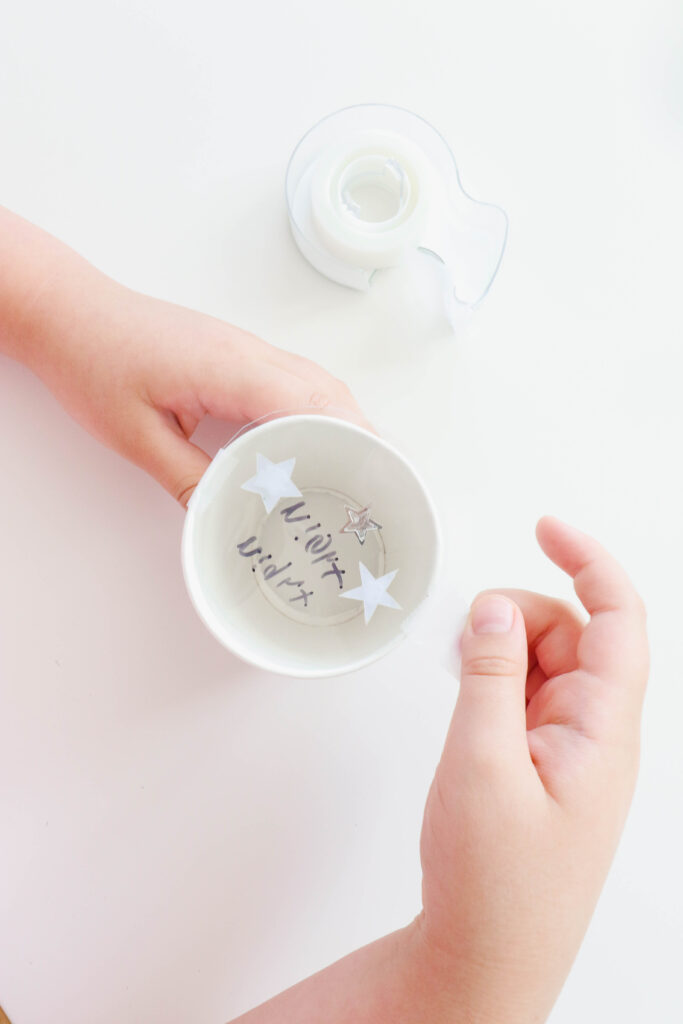 Step 5: Glue the paper towel roll and cup together. Your telescope is almost done!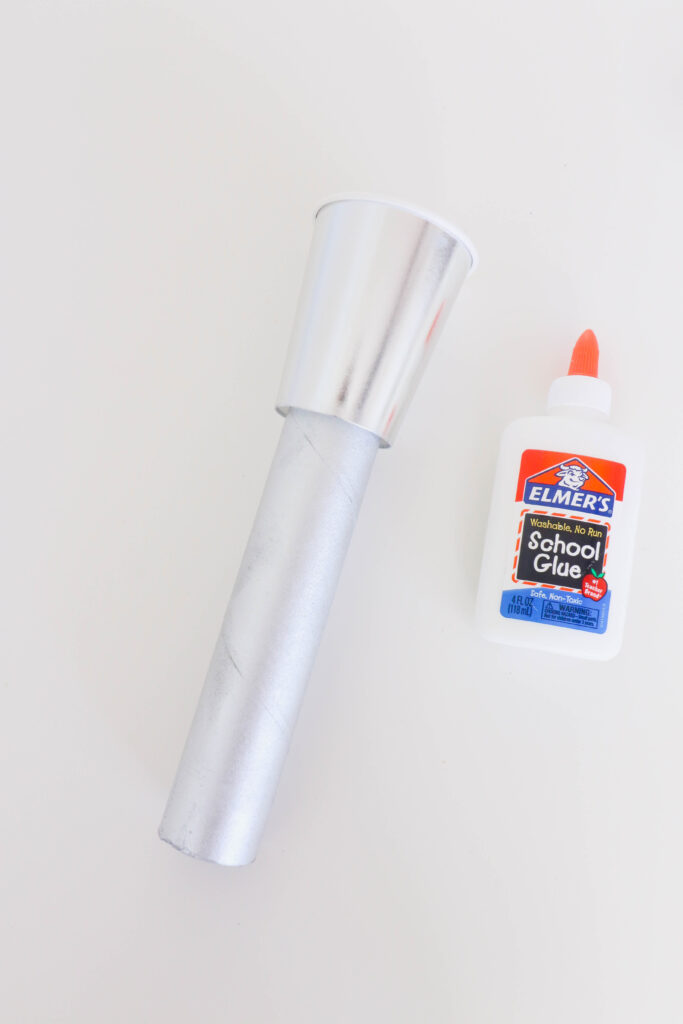 Step 6: Decorate the telescope with fun stickers!

Step 7:Using a sharpie, draw some of the details.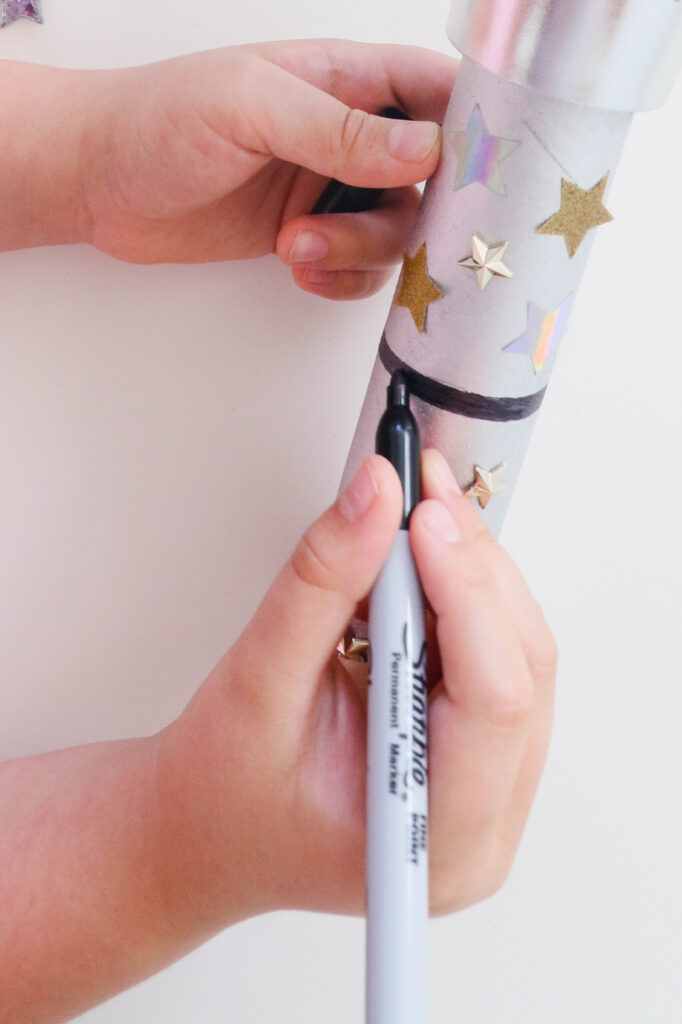 Your telescope is ready! Hooray!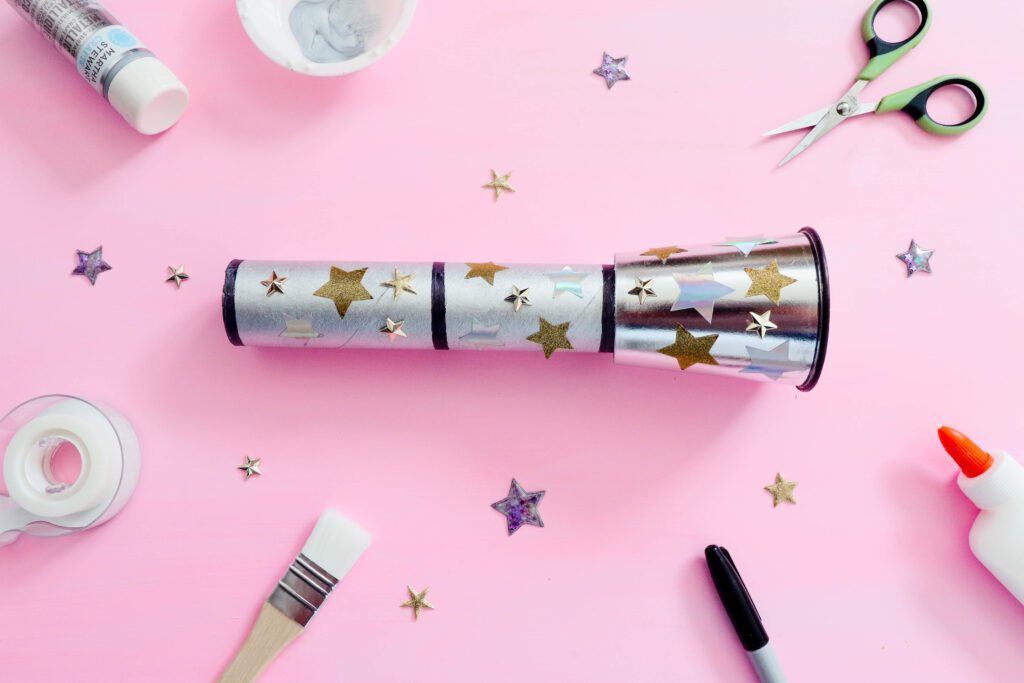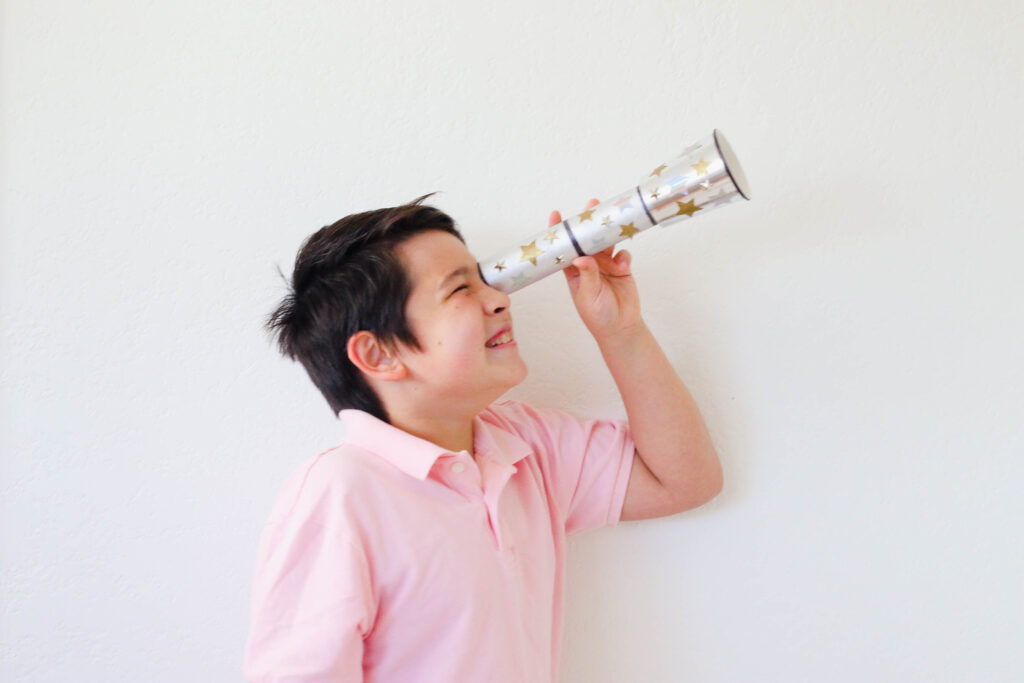 The kids can now enjoy reading I Want to Sleep Under the Stars! and play with their creation! Unlimited Squirrels books are great conversation starters and educational tools; through funny stories, your kids learn surprising nonfiction content.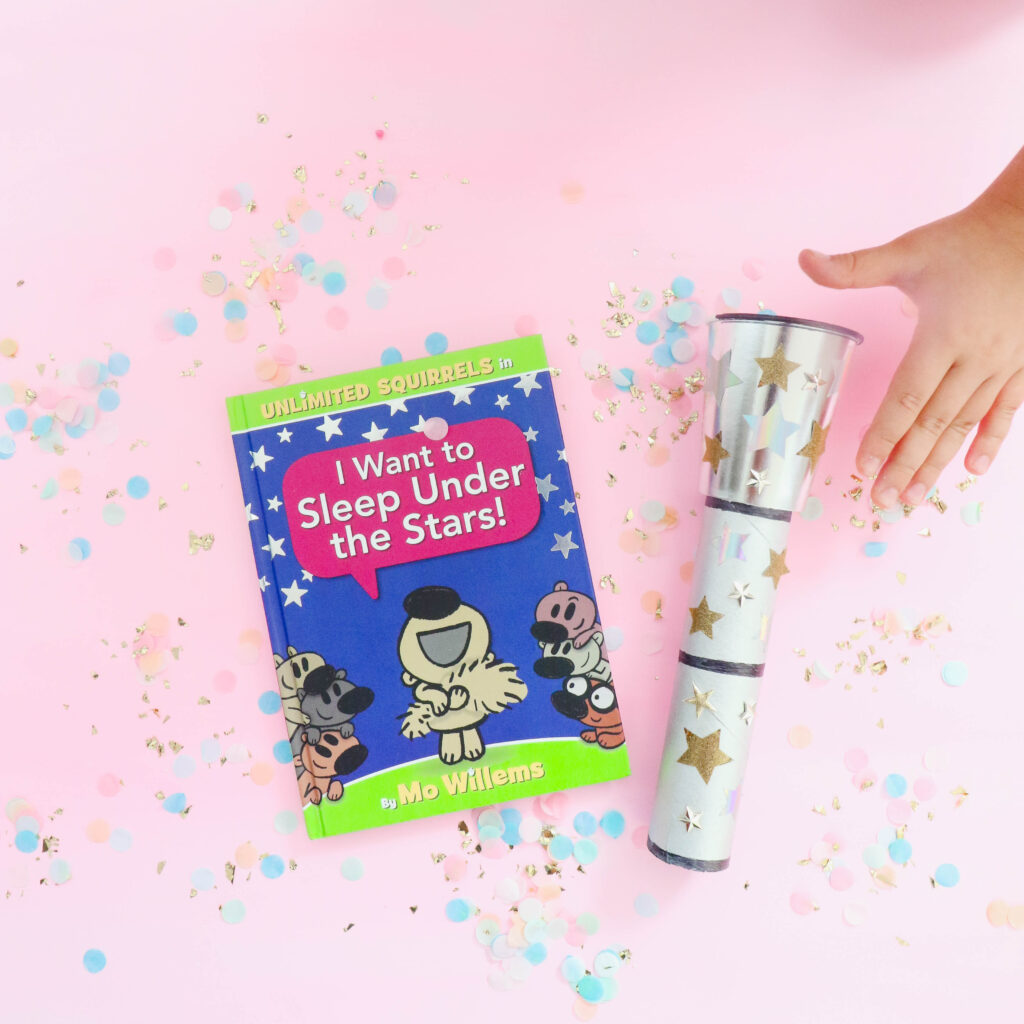 Don't forget! I Want to Sleep Under the Stars is available now!