This post is sponsored by Harry & David. All opinions stated are my own.
I am super excited to team up with Harry & David to share my ideas on how to create the perfect charcuterie board for effortless entertaining at home. If you are due for a Girls' night in, I hope you feel inspired to get into planning mode.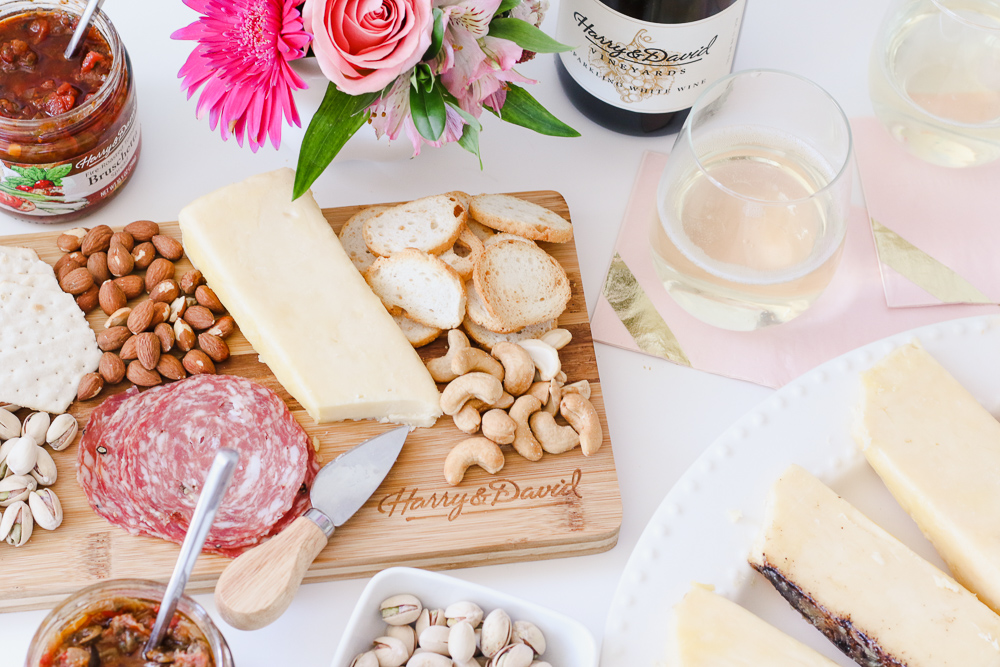 When I arrived in the USA 15 years ago, my sweet mother-in-law was the one who introduced me to Harry & David. We used to go to one of their stores whenever she hosted a get-together so I have very fond memories of living in Naples and shopping at Harry & David with her for all our entertaining needs and holiday gifts.
I am a home buddy who loves spending time at home enjoying great food and good company. I am always game for easy entertaining at home. The best way to keep it simple and stress-free if you are inviting your girlfriends over is creating a charcuterie board. What I love about charcuterie boards is the fact there's no right or wrong when you are building one, especially when you are spending time with your besties.
First thing I do when I plan my charcuterie board is deciding what size cutting board or platter I am using before shopping for my food items. Luckily, I didn't have to do any of that this time around. I selected this beautiful antipasto assortment which comes with delicious gourmet foods and a bamboo cutting board making all my dreams as a hostess come true. It came with everything I needed to assemble a delicious board making planning my menu so much easier. I also added a great variety of nuts because nuts are my favorite thing ever.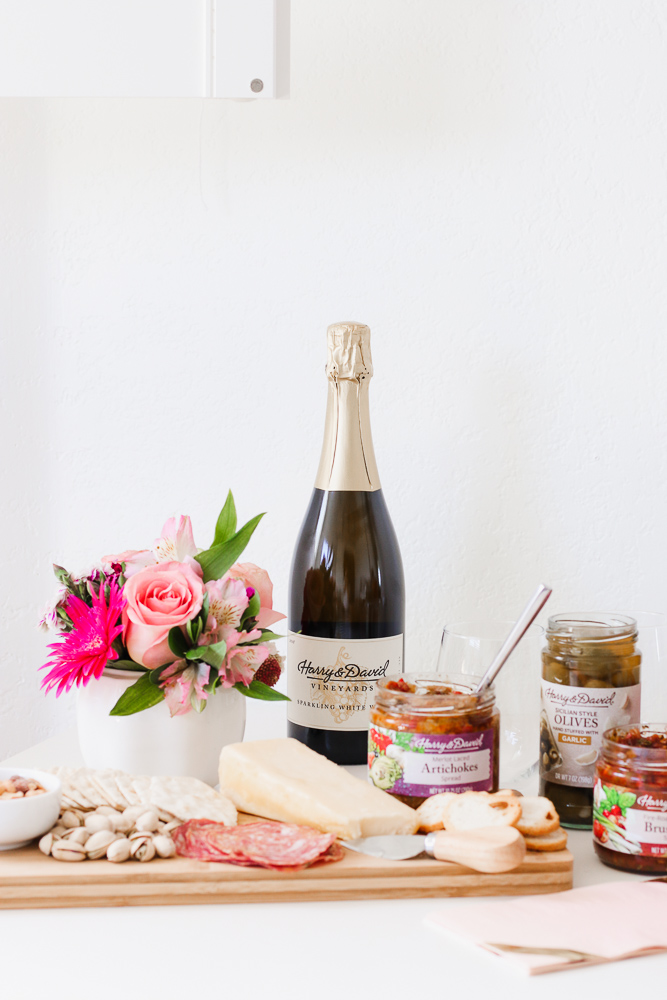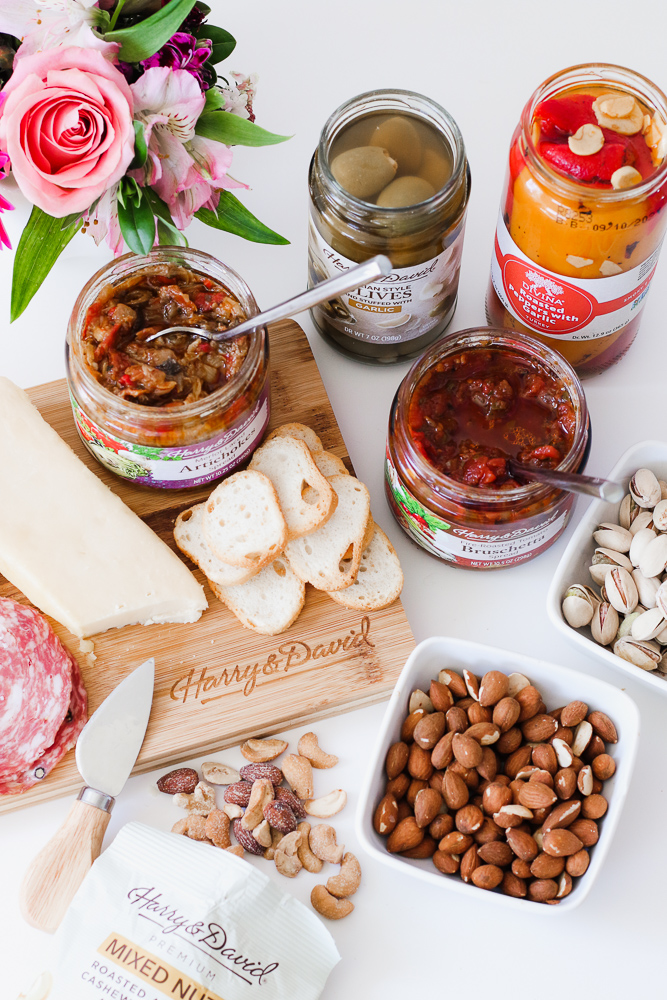 No get-together is complete without wine. A bottle of sparkling wine is definitely a must to complement your charcuterie board. Harry & David sparkling wine was the perfect choice for our girls get-together. It is a very light wine with a hint of grapefruit and crisp apple & pear flavors.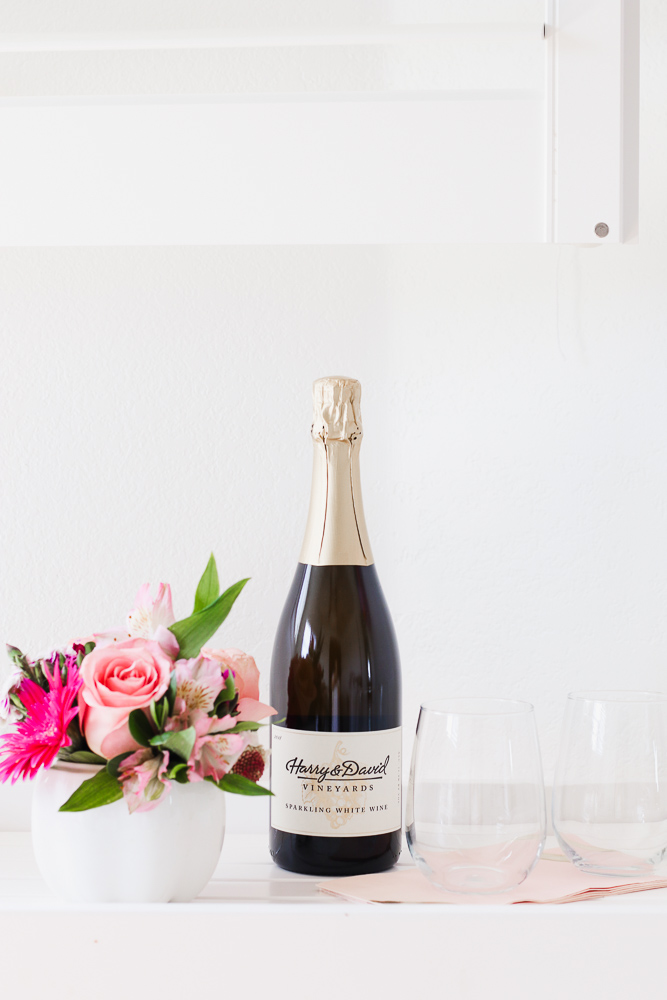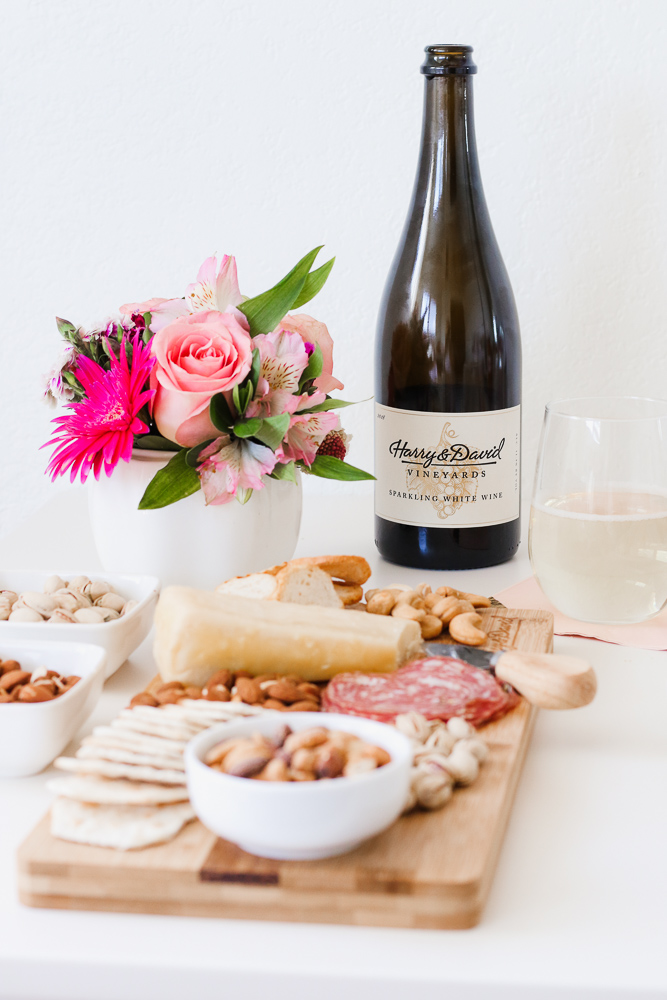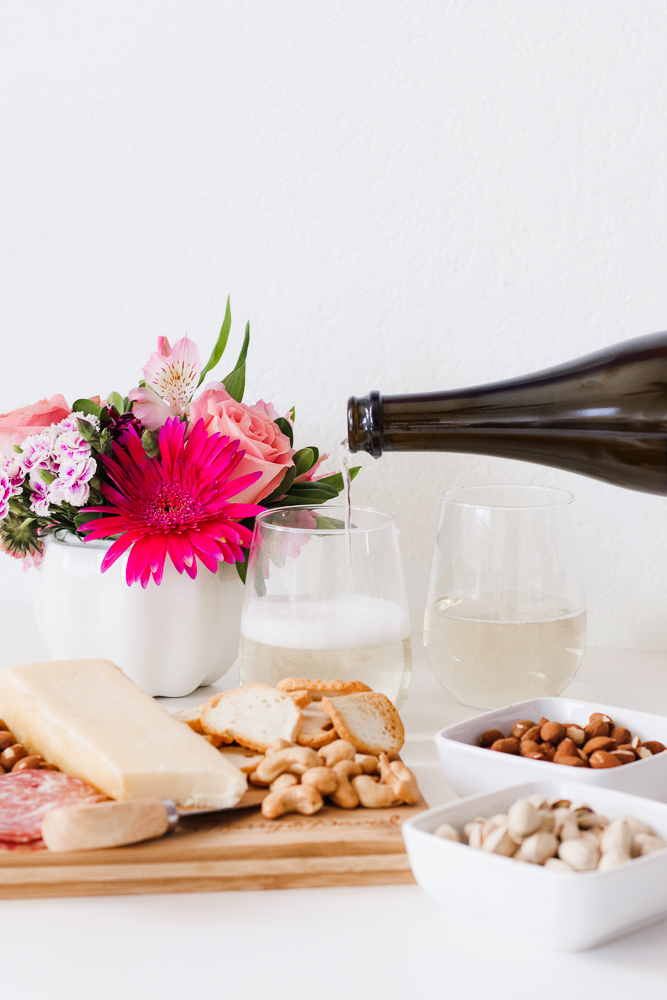 If your girlfriends are big cheese lovers, be sure to include a variety of cheese. I ordered a wonderful collection of artisanal cheeses. If you know me well, you know I am a very adventurous person when it comes to trying new foods. I love being introduced to new interesting flavors! I invite you to read the description of this Beehive Cheese Co. Gift Box because I don't think I can describe it better. I was very intrigued by the combination of flavors so I needed to include them. Best choice ever because they are amazing, my friends!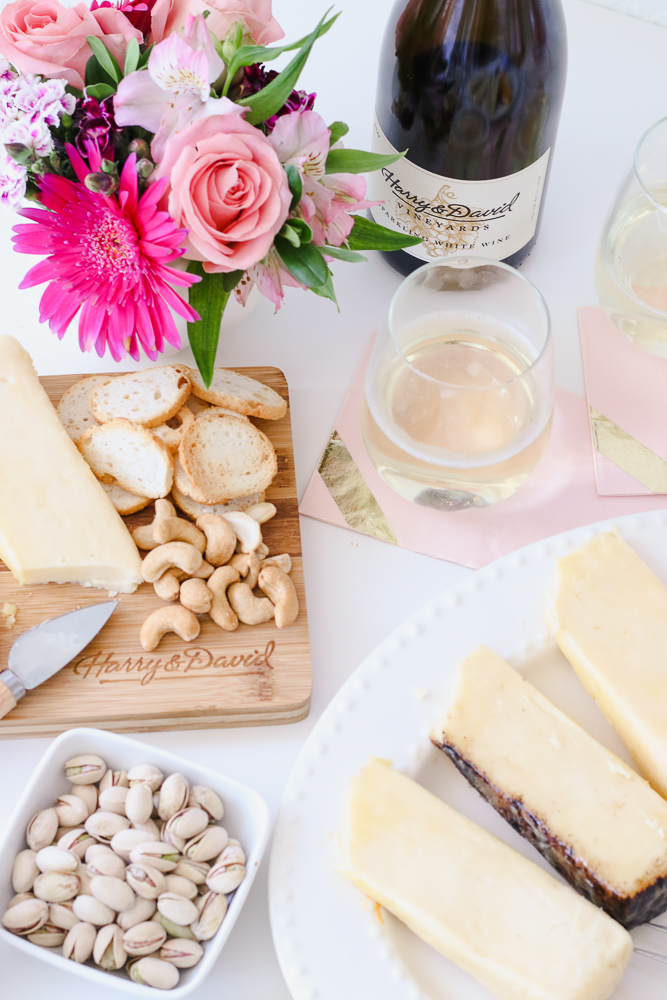 Fall is here and it's my favorite season to enjoy the coziness of our home. Just add friends and of course, great foods and drinks.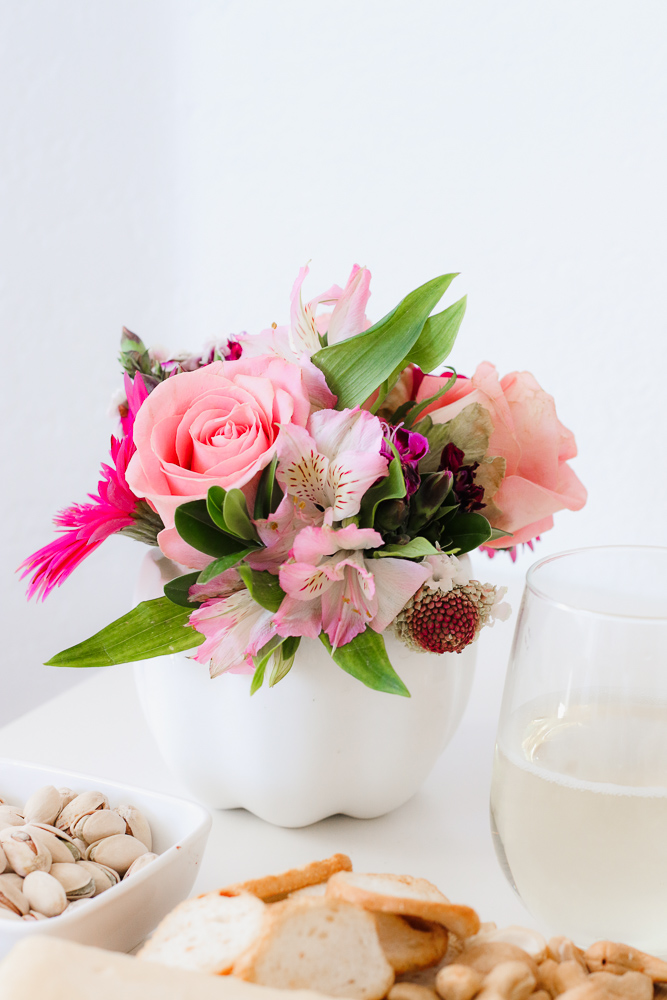 I hope you feel inspired to invite your girlfriends over for a wine and cheese night because it's so good for our souls, friends!