Hello, friends!
The Oscars is happening this weekend. Do you host a viewing party?
I had plans to do another Oscar Viewing Party set up this year (See last year's here) Considering Pinterest is filled with beautiful Oscar party inspirations already, I thought I could go in a different direction.
Who watched La La Land? If you did, did you like it? Well, any movie with Ryan Gosling is in it, sign me up! I love, love him! Big thanks to my husband for allowing me to have some mommy time for a couple of hours so I could go to the movies by myself (Yes, by myself. Shocking, I know!)
After watching this romantic musical, I left the theaters inspired to do something around this theme! I absolutely loved it and if you haven't yet, I think you should.
Ready for some La La Land fun?
In just a few steps, you can recreate this party! Trust me, you don't need days to plan!
INVITATION
I designed this simple modern invitation, which is perfect for a casual get-together! If you are running out of time, you can request in digital format and send via email.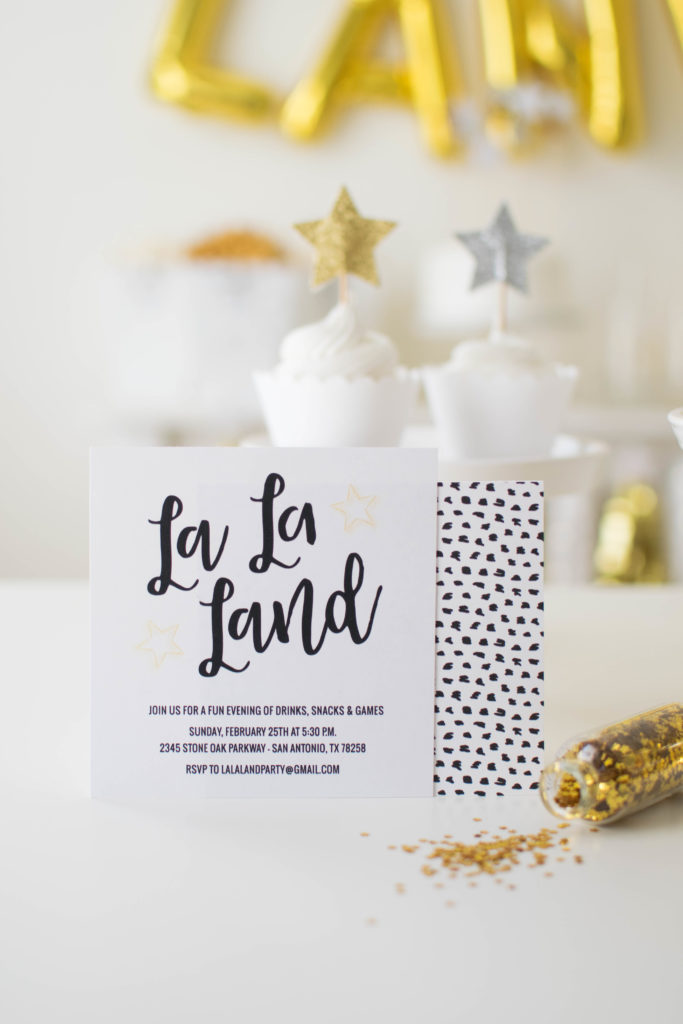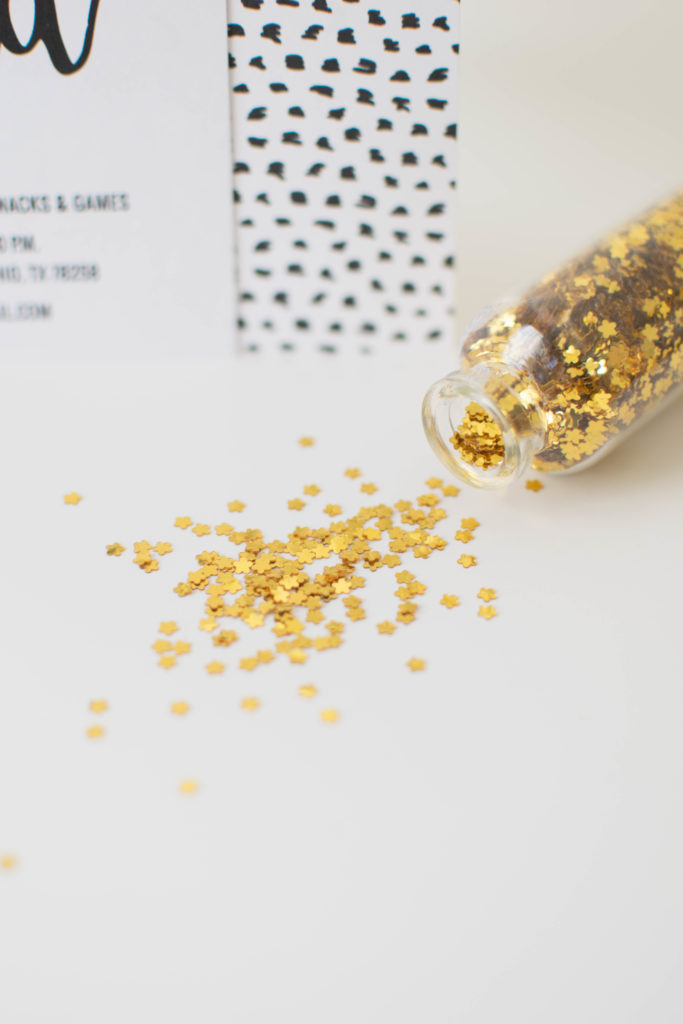 BACKDROP IDEA & DECOR
I wanted to keep the set up simple & easy (as usual) with an eye-catching backdrop. Foil letters balloons do just that for you!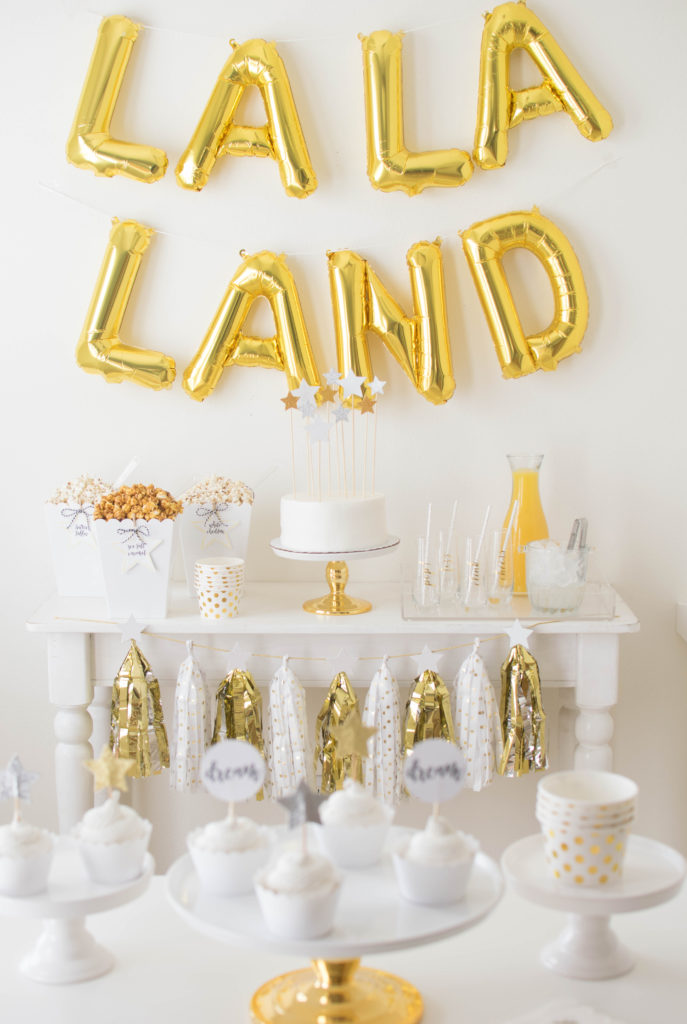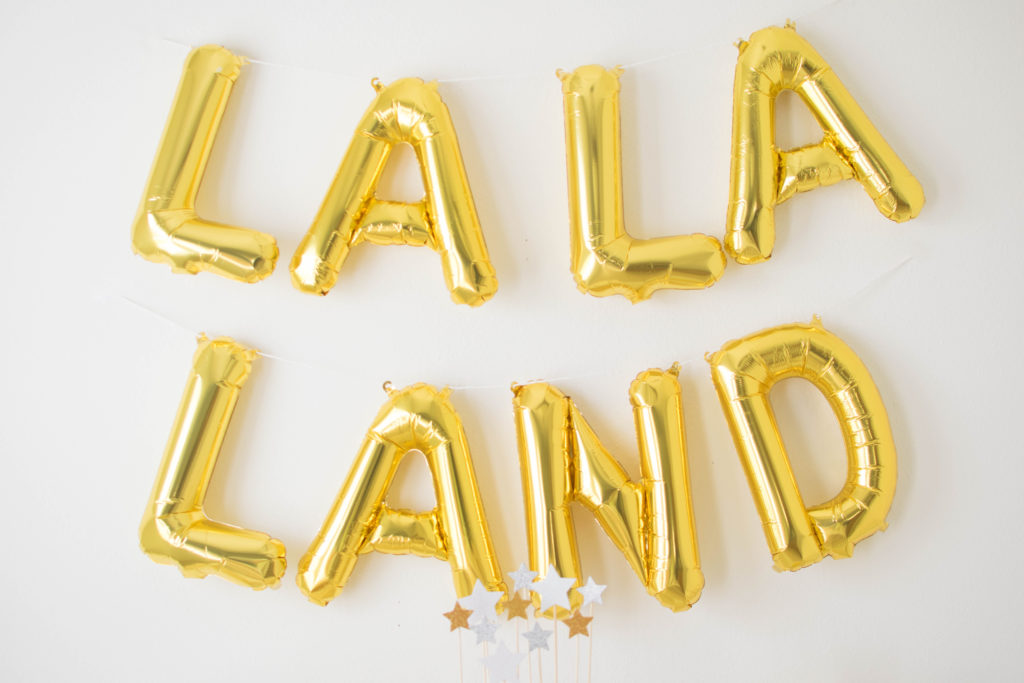 I also made my usual tissue paper tassel garland and added glittered stars to match the theme.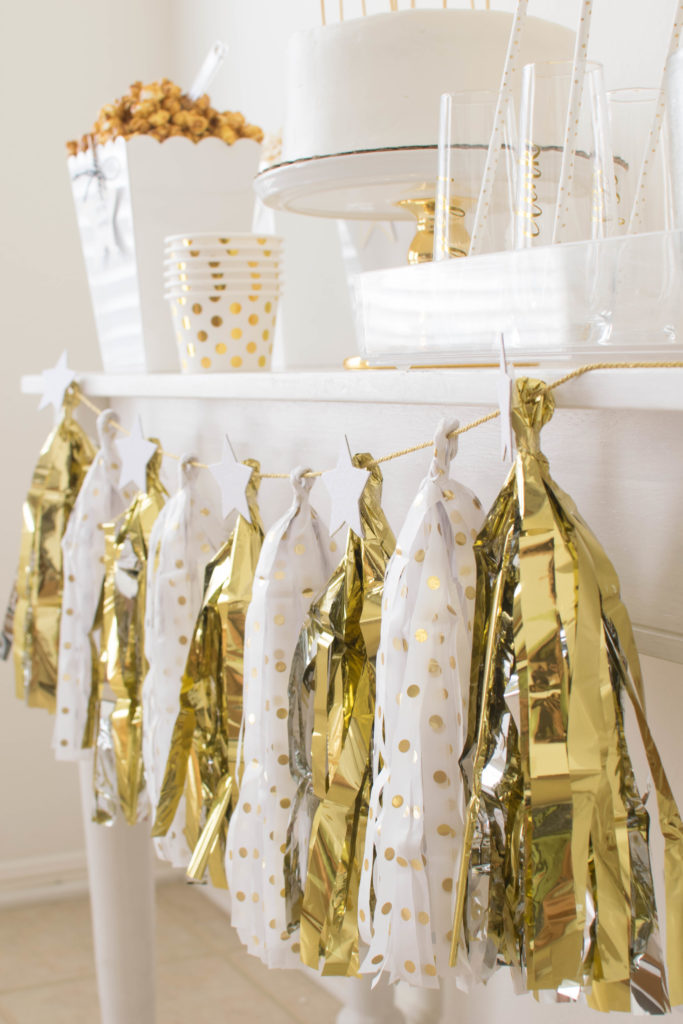 SWEETS & OTHER TREATS
Popcorn is always the answer for easy entertaining and always a crowd-pleaser. Select flavors that normally appeal to most guests, such as Sea Salt Caramel, White Vanilla, Traditional & Cheddar Cheese, for example.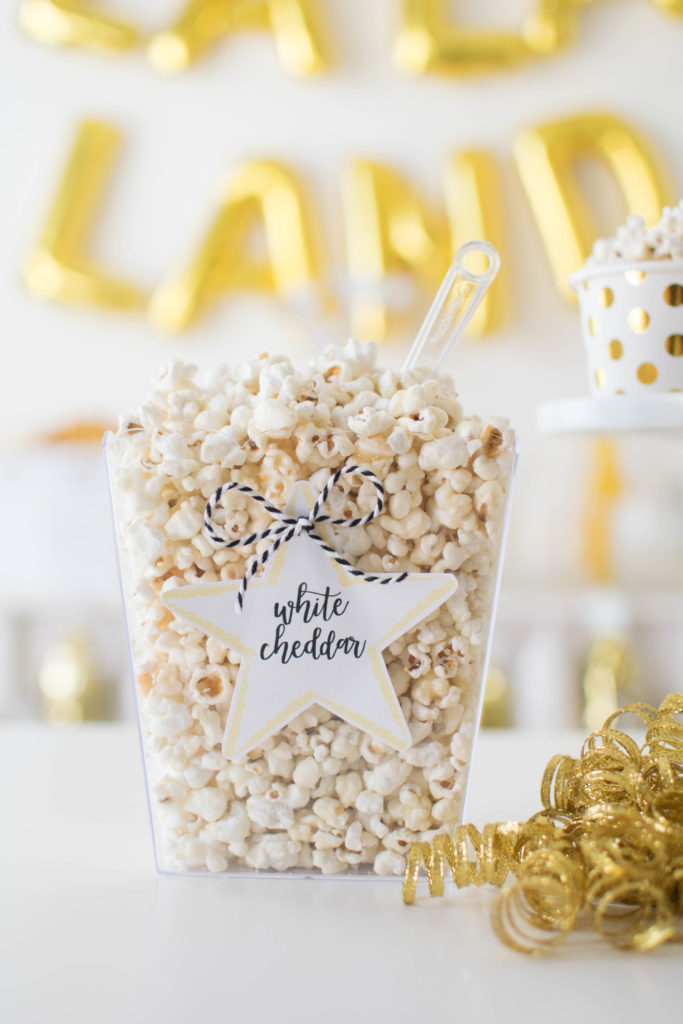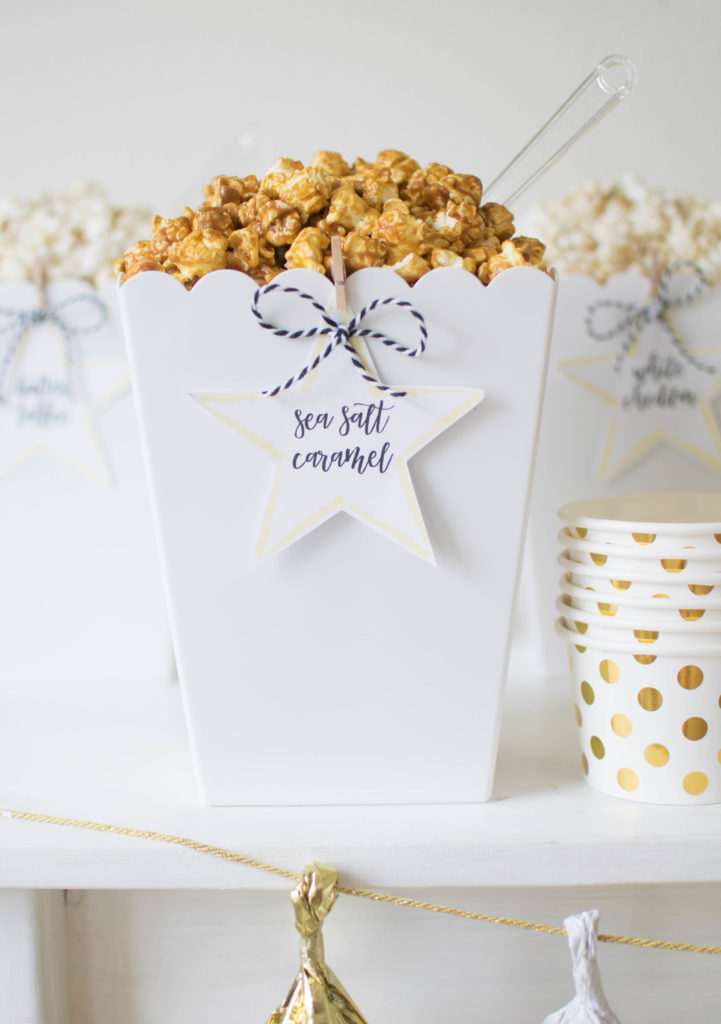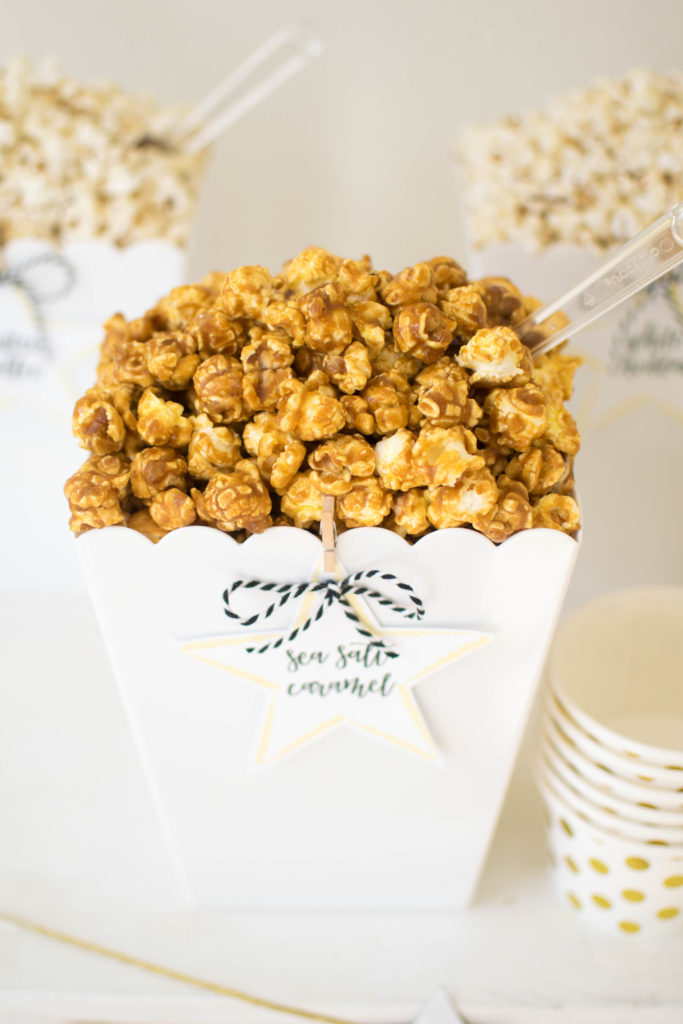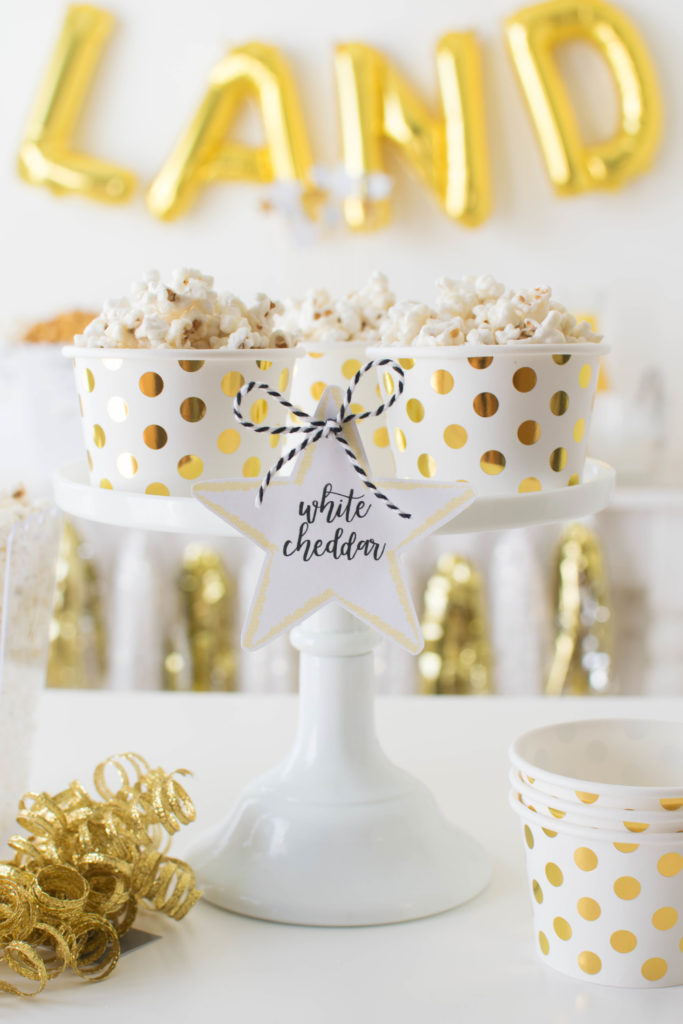 CAKE
You can incorporate a simple buttercream cake and decorate it with DIY star toppers. Easy and inexpensive idea I stumbled upon via Pinterest. See more details here!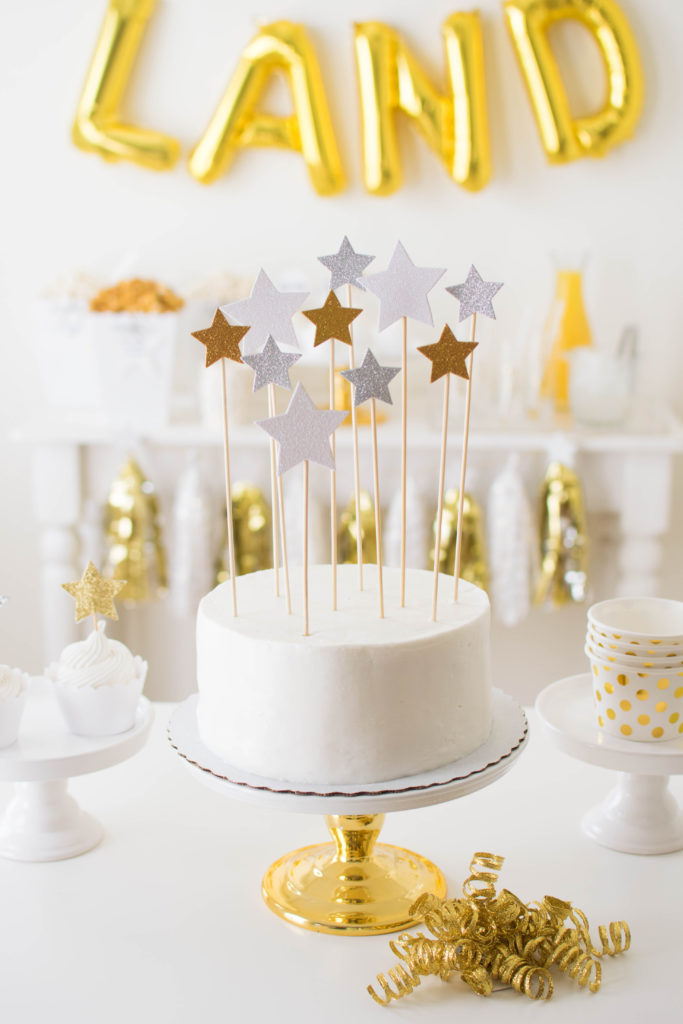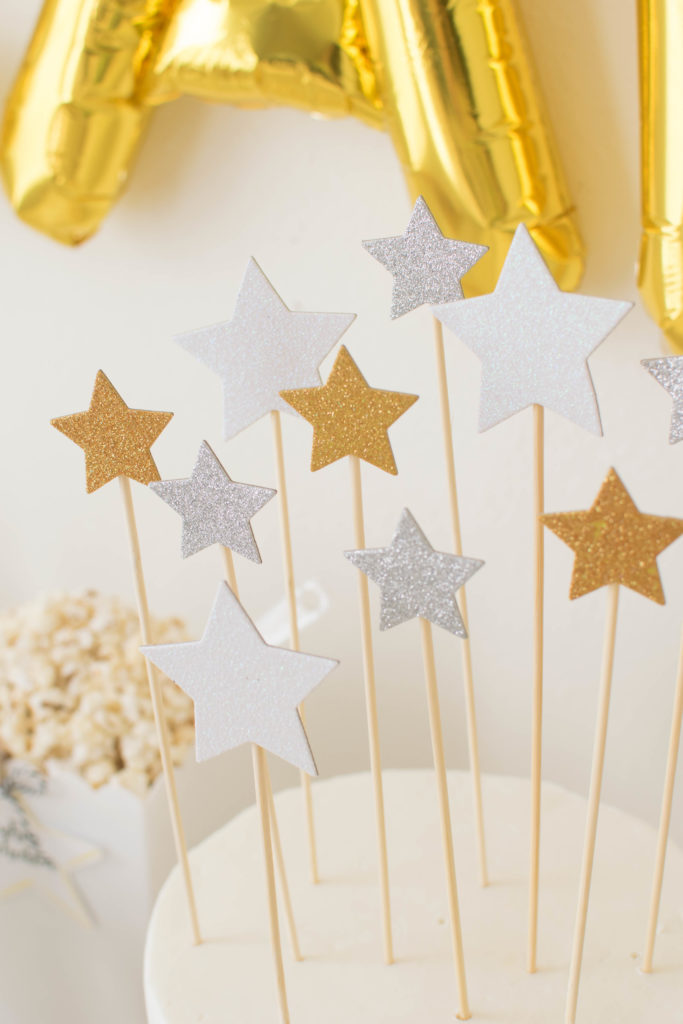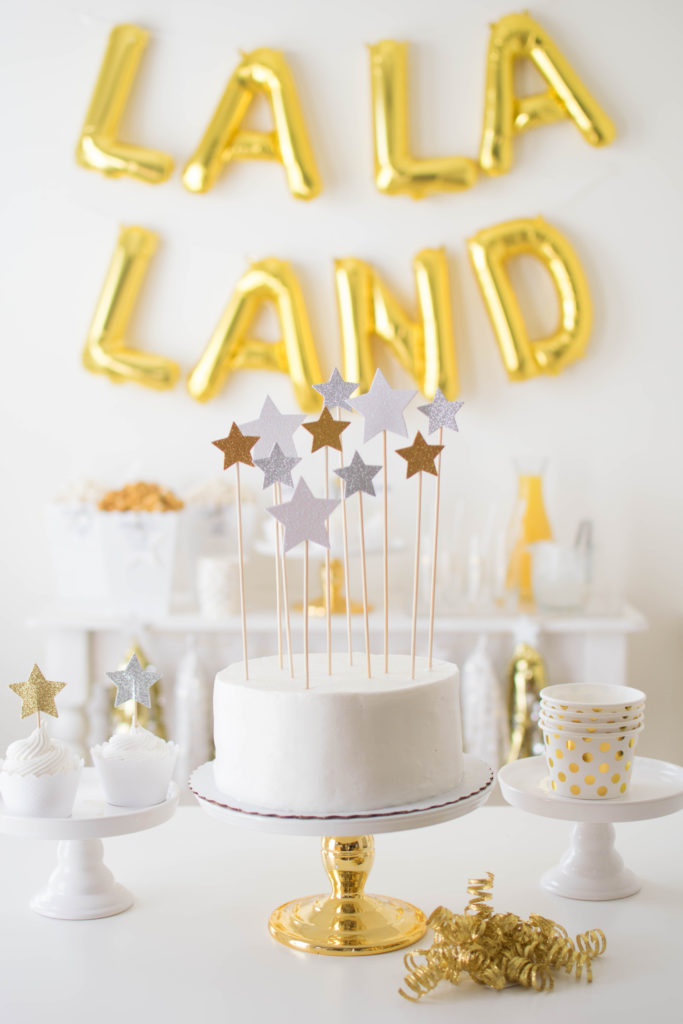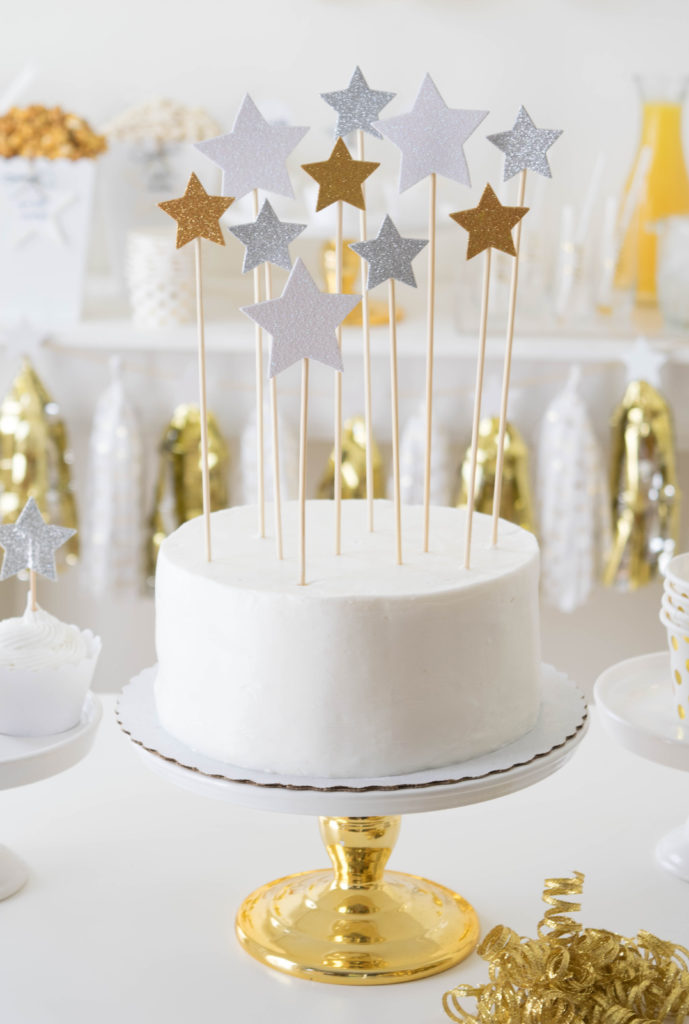 You can also quickly decorate cupcakes using DIY toppers. I used star toothpicks I already had from our New Year's Eve celebration and also designed DREAM toppers you can download and print from home! (Check the end of this post for download)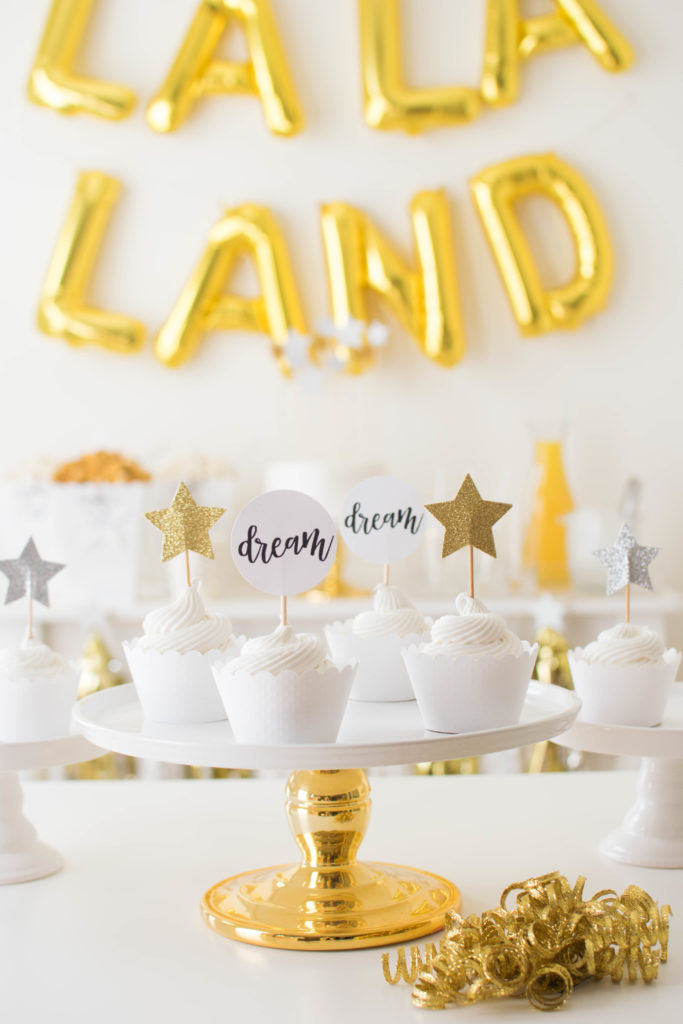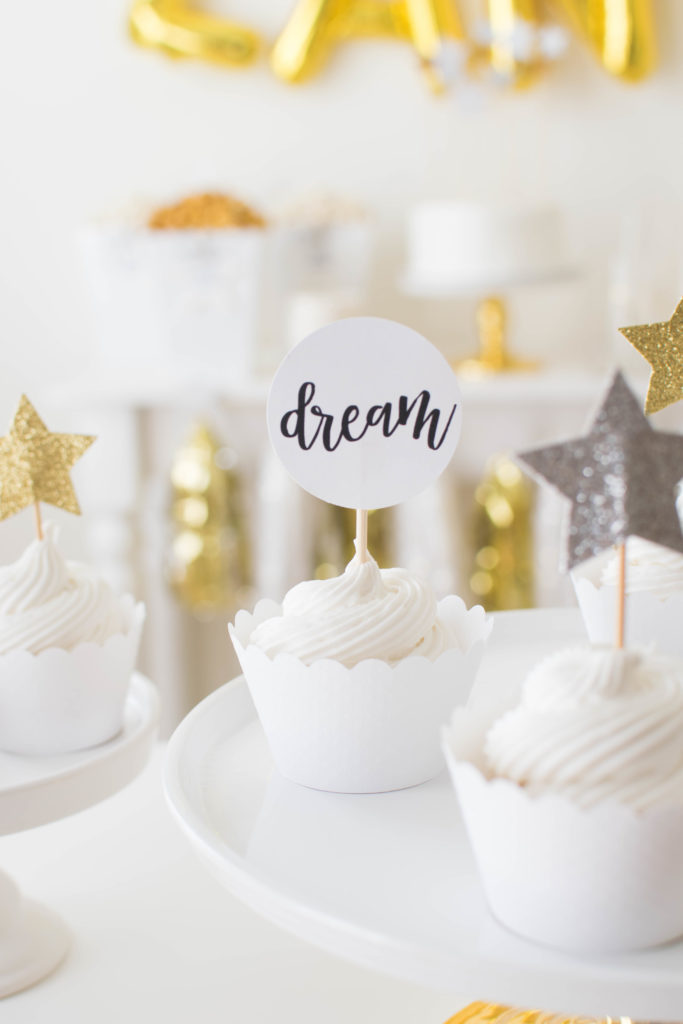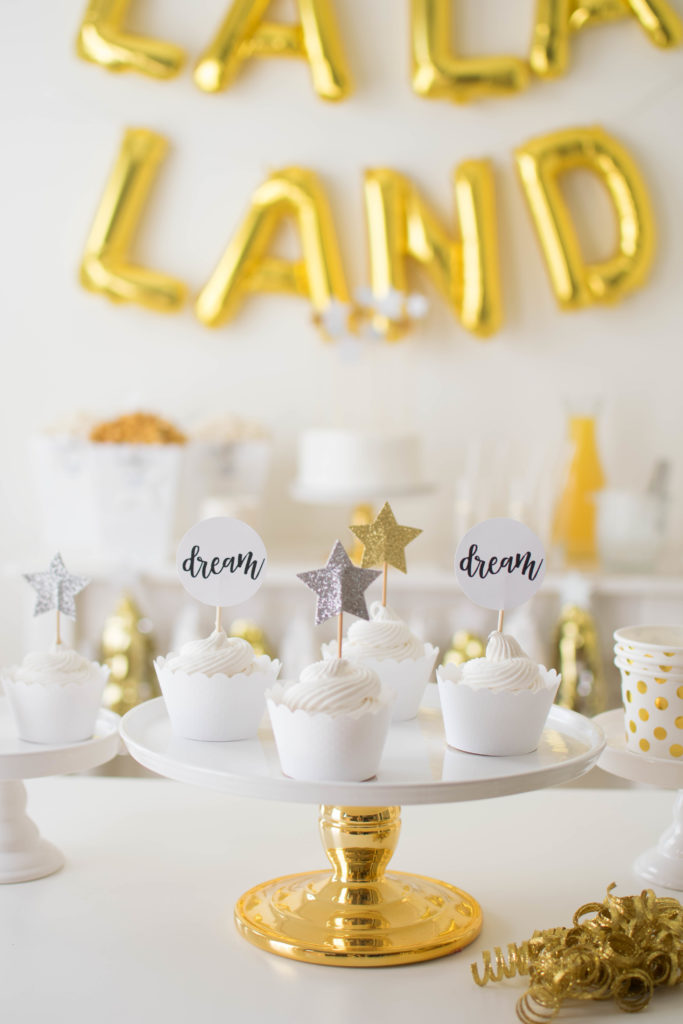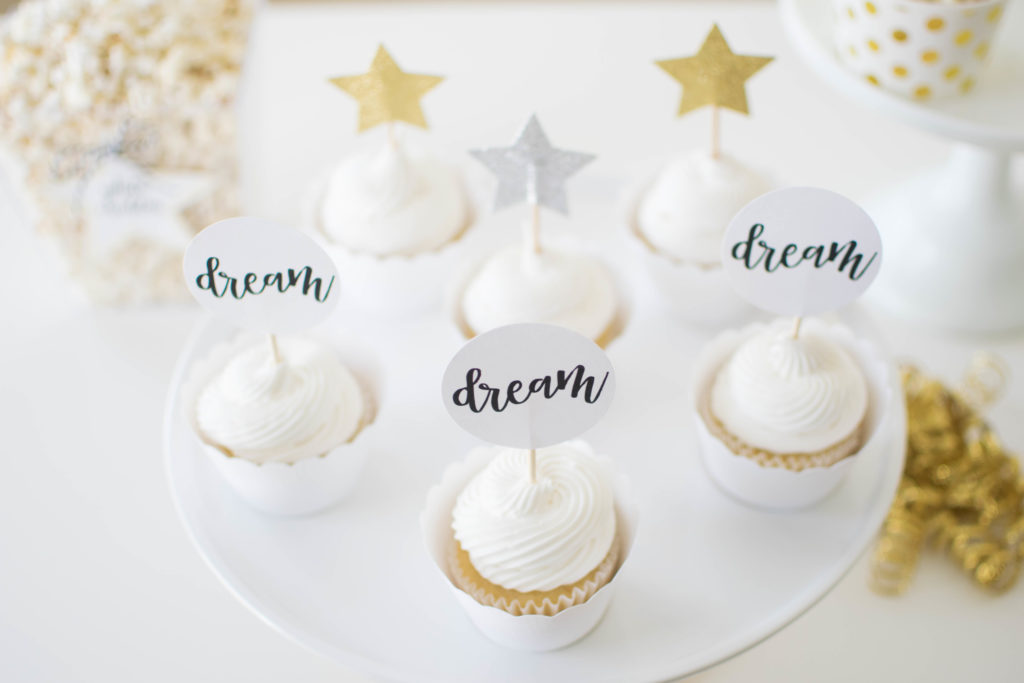 DRINKS
If you would like to keep the get-together kid-friendly, opt for juice. Serve them in fun glasses with matching paper straws.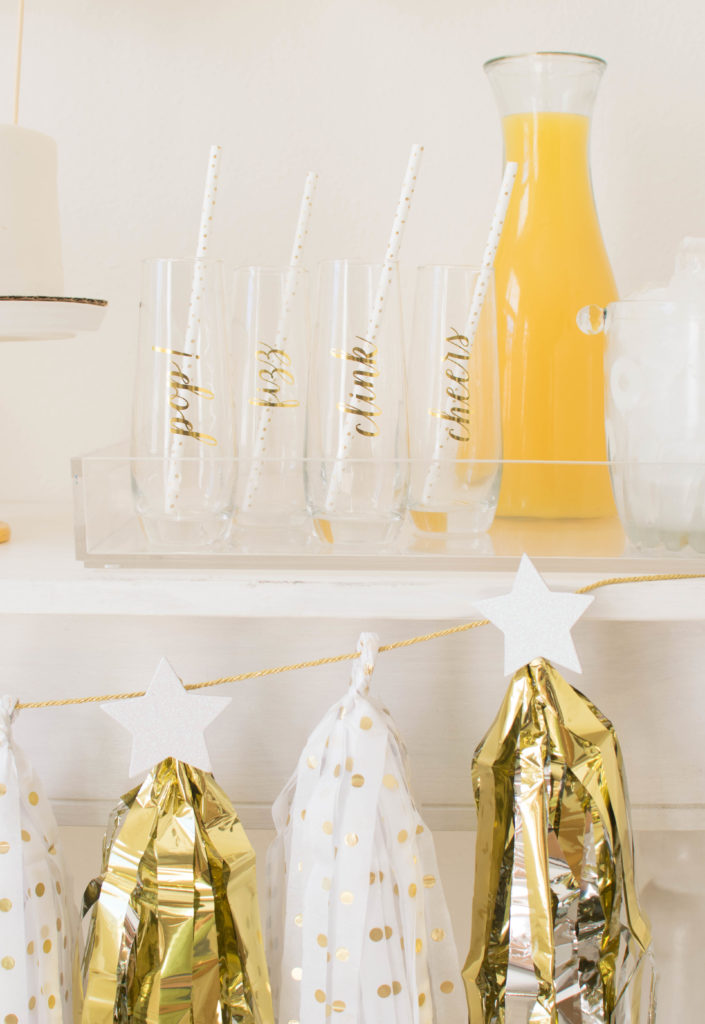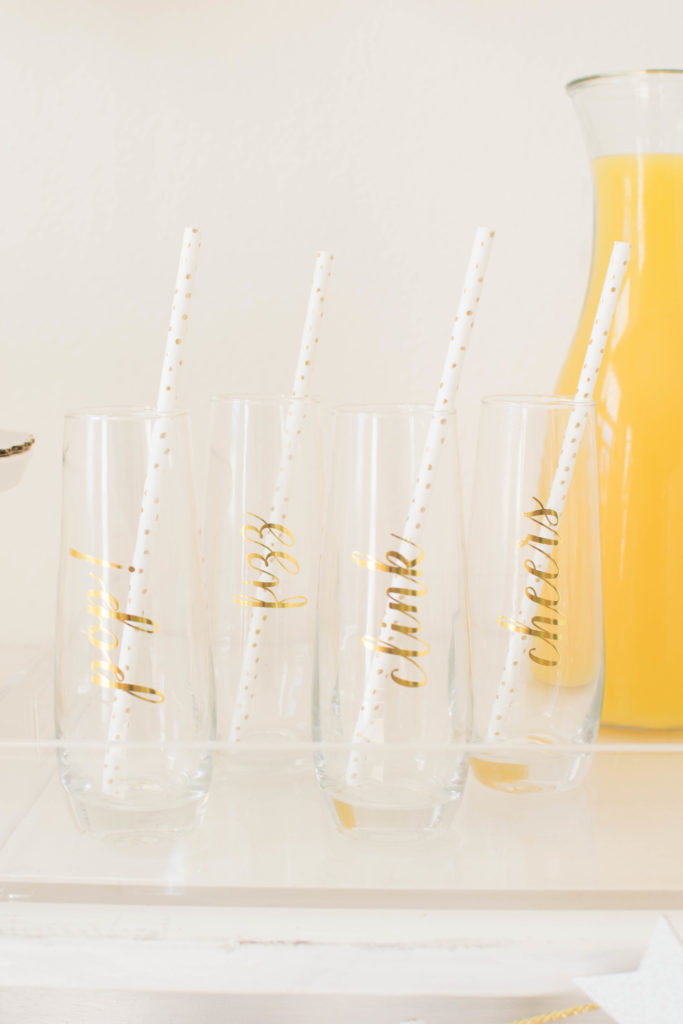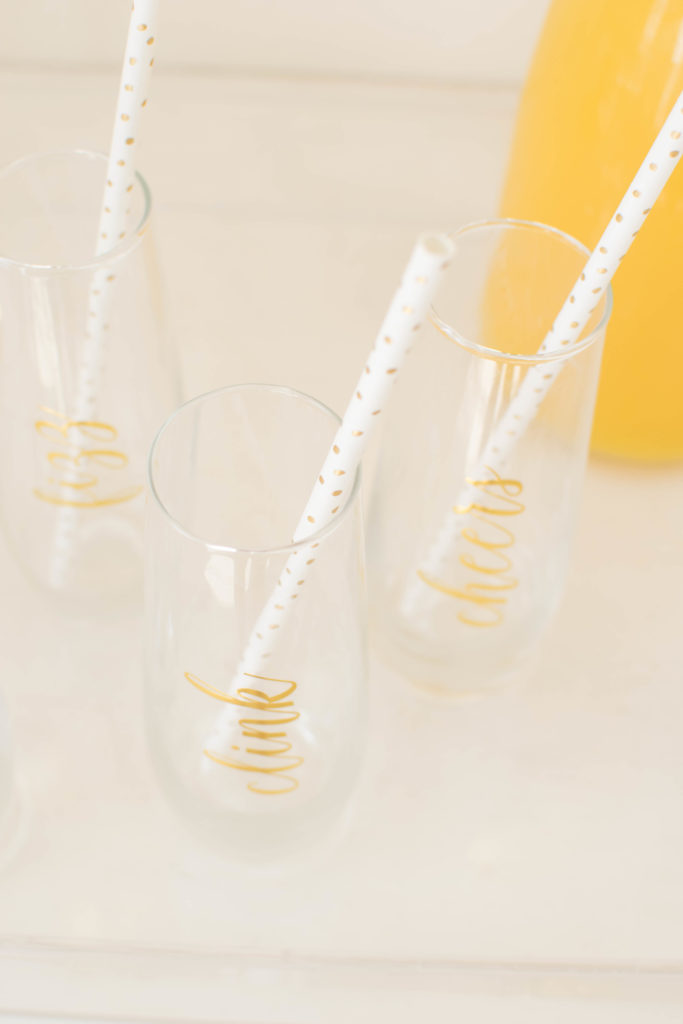 Last but not least, I designed a 8×10 sign with my favorite quote from La La Land!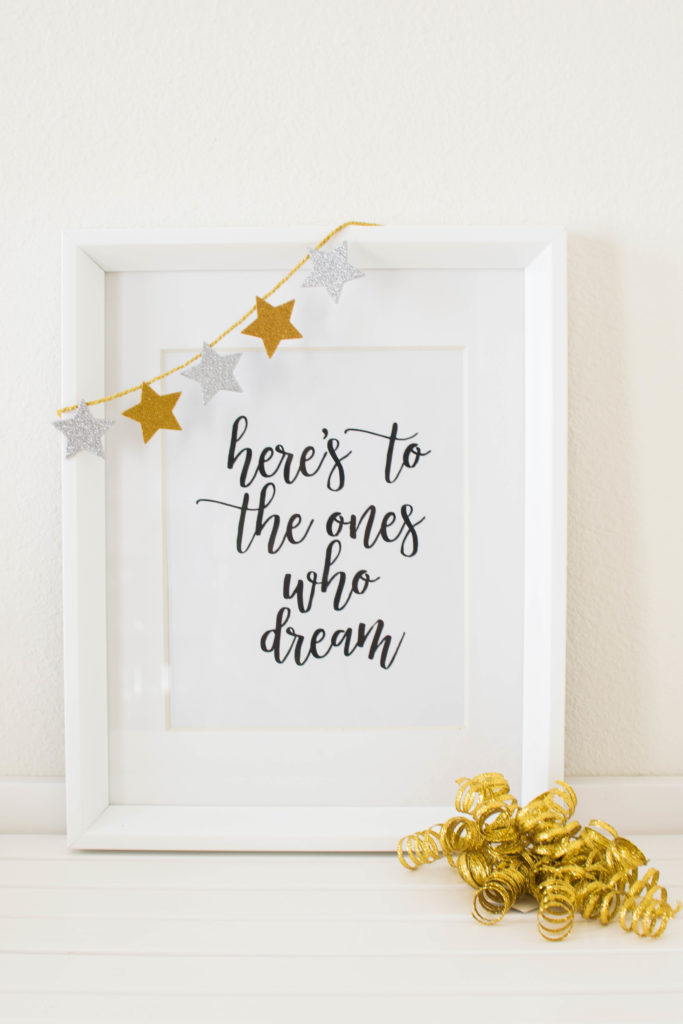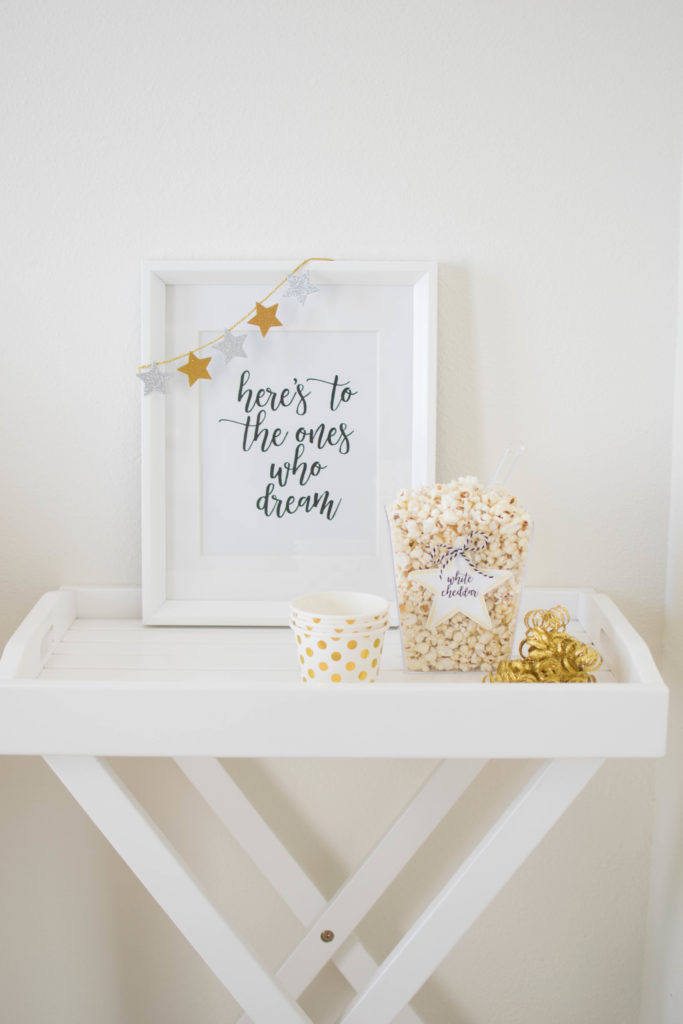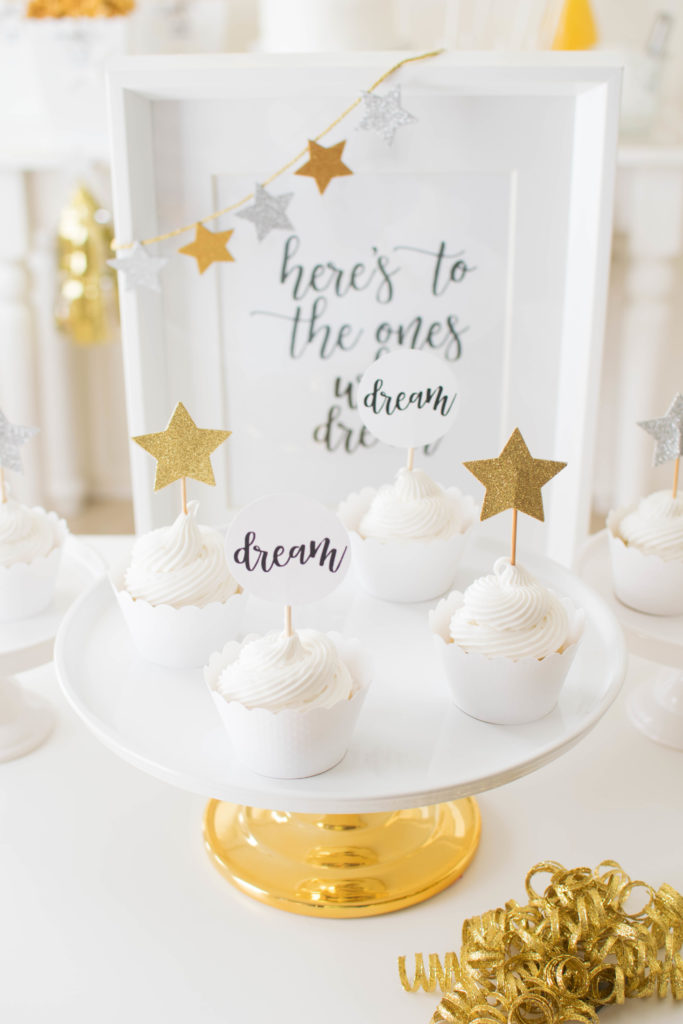 I hope you enjoyed this little set up!
You can download the printables to recreate your own La La Land Party below: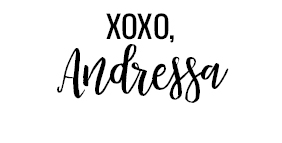 PIN IT FOR LATER


Styling & Photography: Andressa Hara of Twinkle Twinkle Little Party
Gourmet Popcorn: Grand Rapids Popcorn Company