Hello, friends! Football Season is here with the first game happening tomorrow. Who's excited? It's no secret I don't understand anything about football, but as I have mentioned before, I absolutely love getting together with friends!
Popcorn is always the easiest treat to serve at any get-together. If you are gathering with your besties, ditch the traditional football colors and host a girly game day party. No boys allowed!
I figured I could design pink football popcorn boxes to get you started!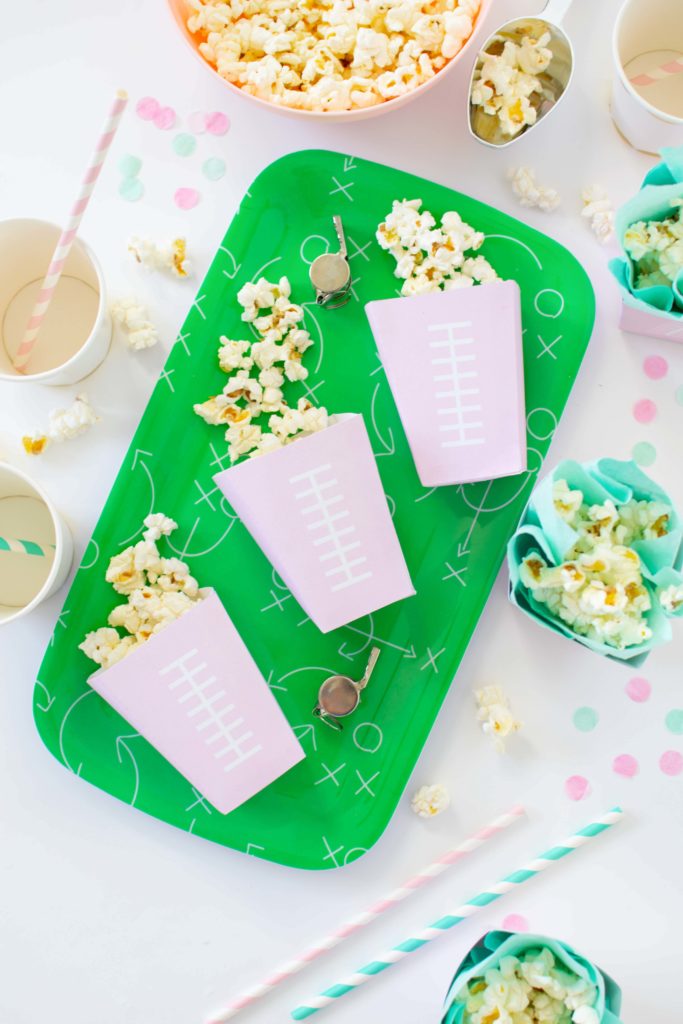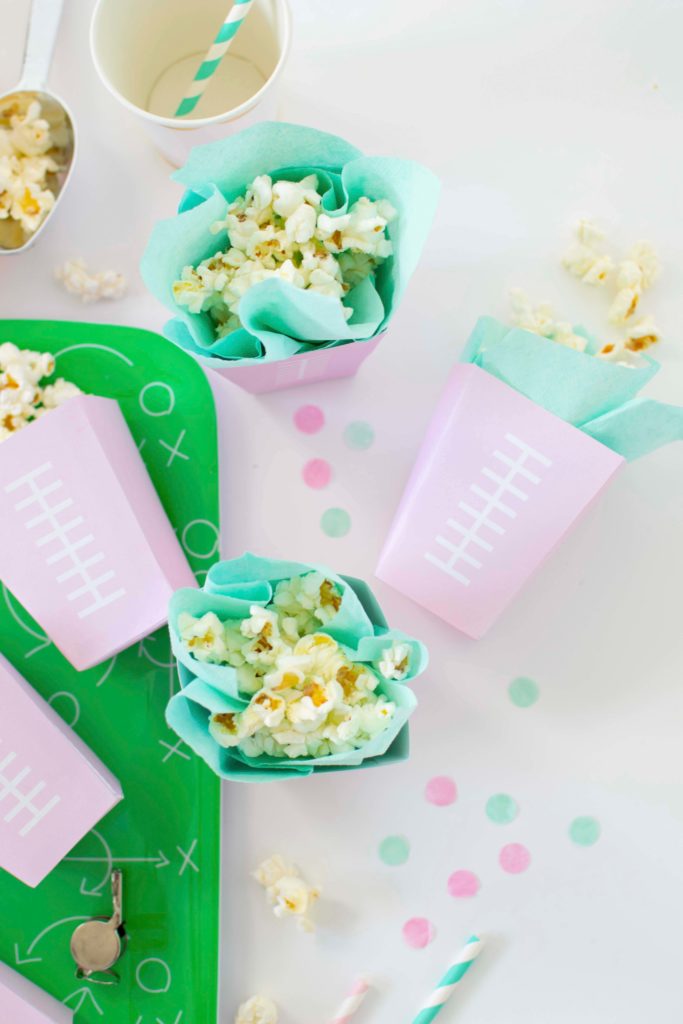 All you have to do to put these adorable pink football popcorn boxes together are scissors, glue and our printable digital file. That's it.
CLICK HERE TO DOWNLOAD PINK FOOTBALL POPCORN BOX
After downloading the file, print it out on white cardstock, cut the popcorn box out and glue the ends. You can also use double-sided tape.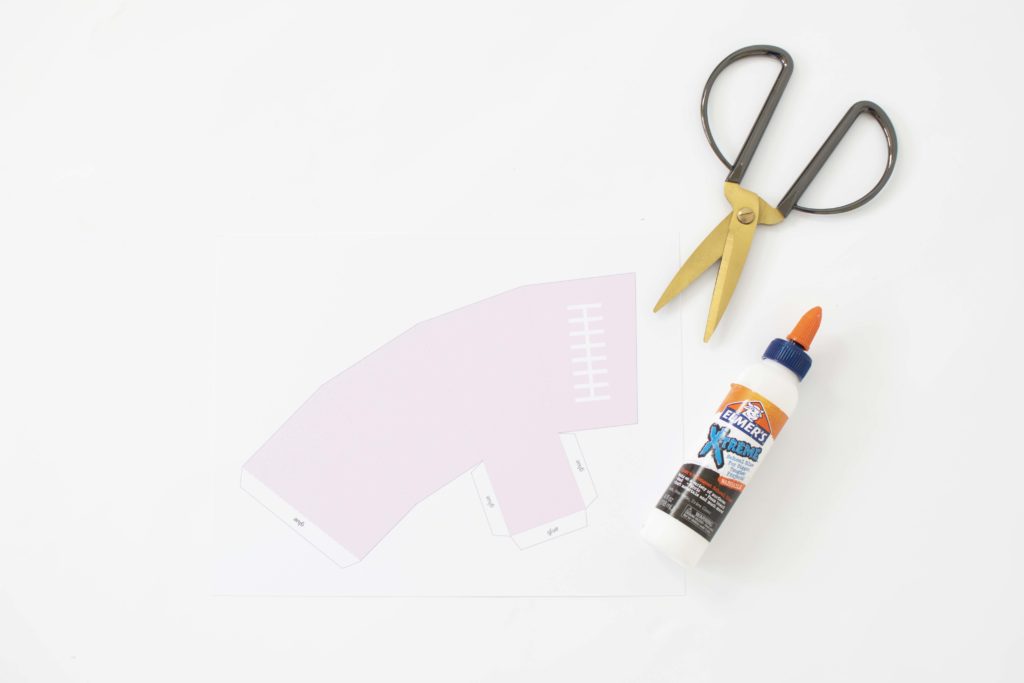 Fill them up with popcorn and they will be party-ready!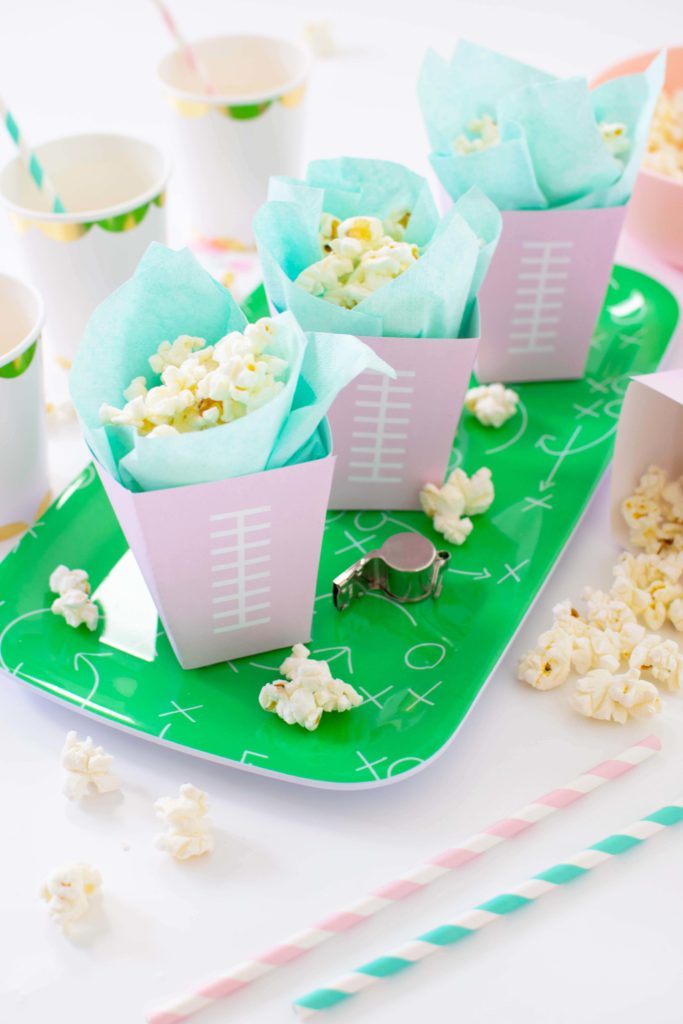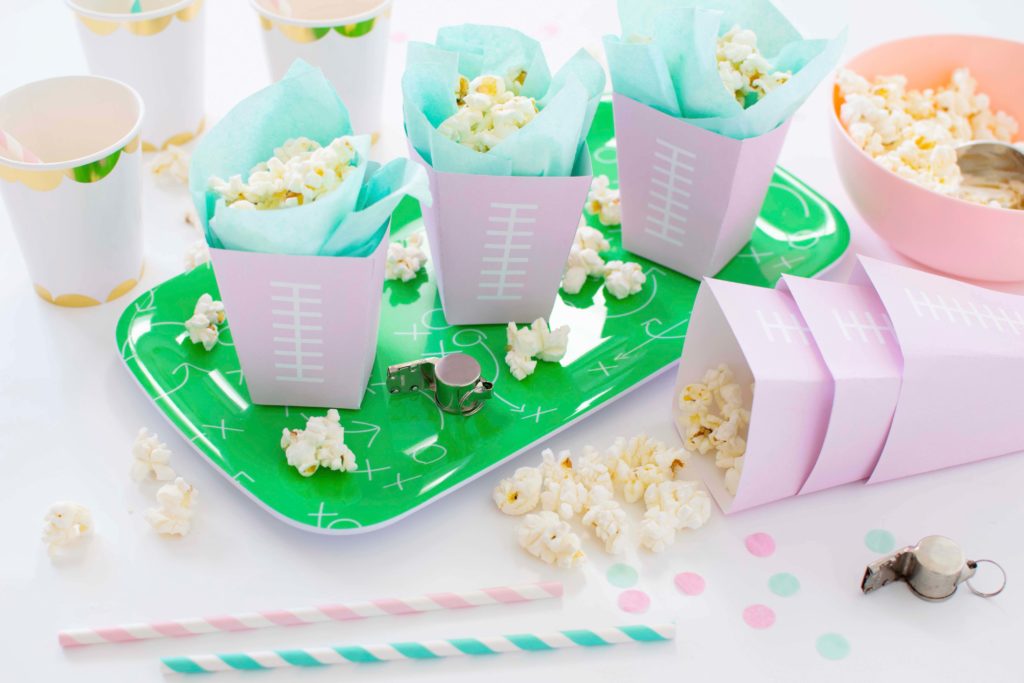 I hope you enjoy this freebie, friends!
Styling & Photography: Andressa, creative director of Twinkle Twinkle Little Party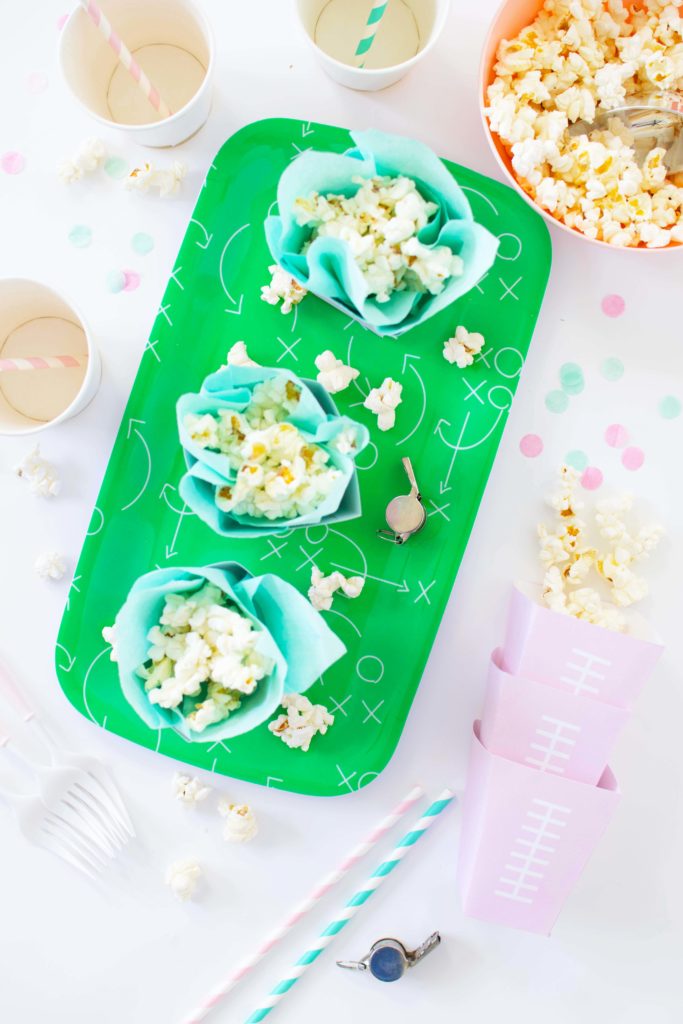 You may also like our Game Day Fizzy Pink Lemonade! So refreshing and delicious!