Hello, friends!
I have been meaning to splatter paint balloons for a long time now, so I finally had a wonderful excuse! I decided to splatter paint mylar balloons for our STEAM playdate/party with Kiwi.Co It's a messy yet super fun project! You can even get the kids involved! I didn't only because I got the balloons done after they went to bed so they could dry overnight. Plus it was a relaxing activity for mommy after a long day of photo shoot, picking up the little ones at school and taking them to swim and martial arts class. I am sure you can relate!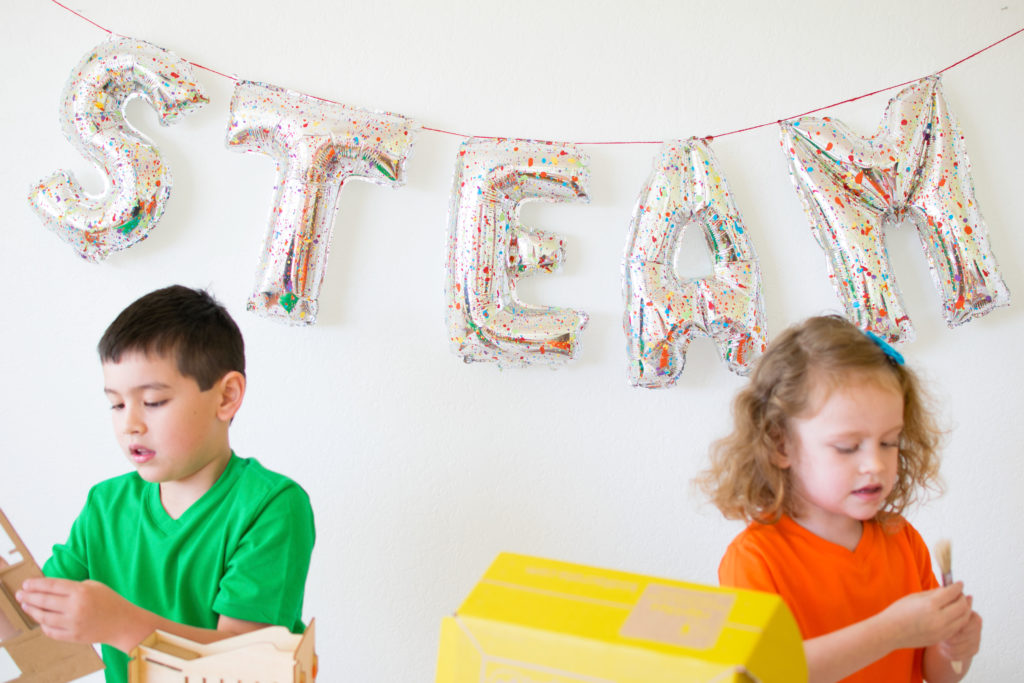 WHAT YOU WILL NEED:
Mylar Balloons *They can be inflated with air or helium.
Craft Paint
Paint Brushes
Mini disposable cups
Water
Drop Cloth *I got mine at Lowe's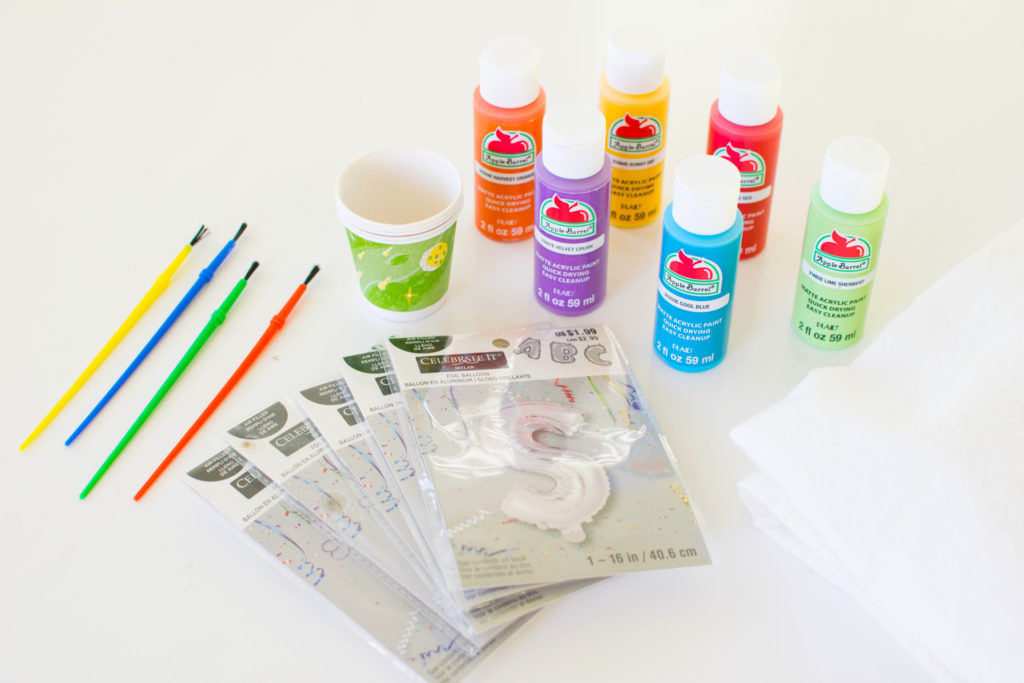 STEP 1: Inflate the balloon. Cover the area with the drop cloth (It can get messy!)
STEP 2: Fill up disposable cups with paint in the colors of your choice. Thin the paint out by adding a few drops of water. Mix using paintbrush.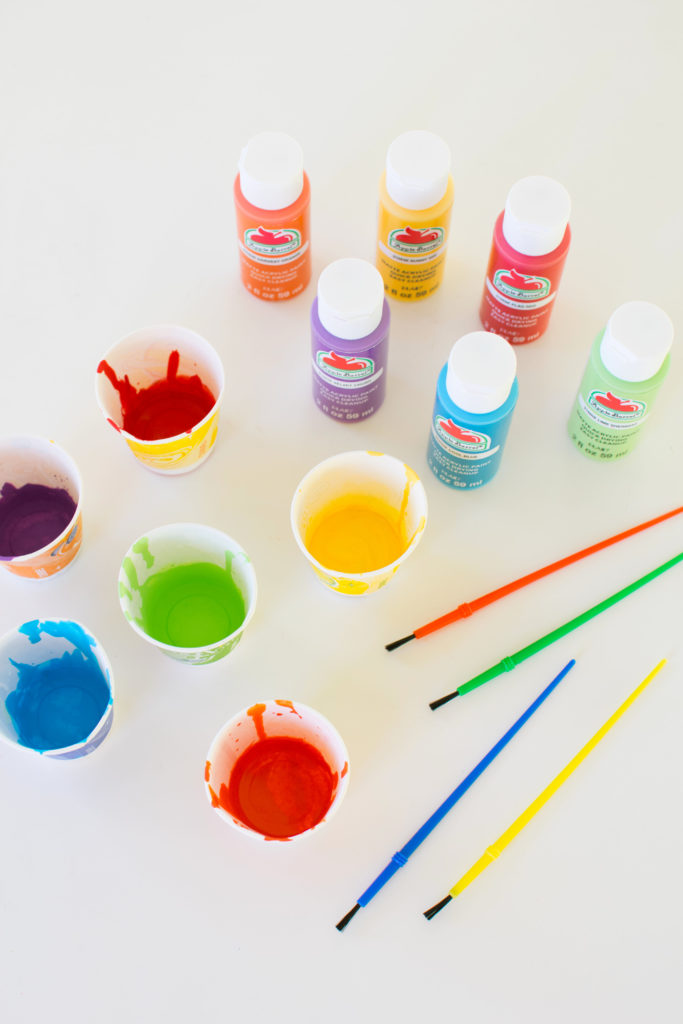 STEP 3: Dip the brush in paint and star splattering the balloon by tapping the brush.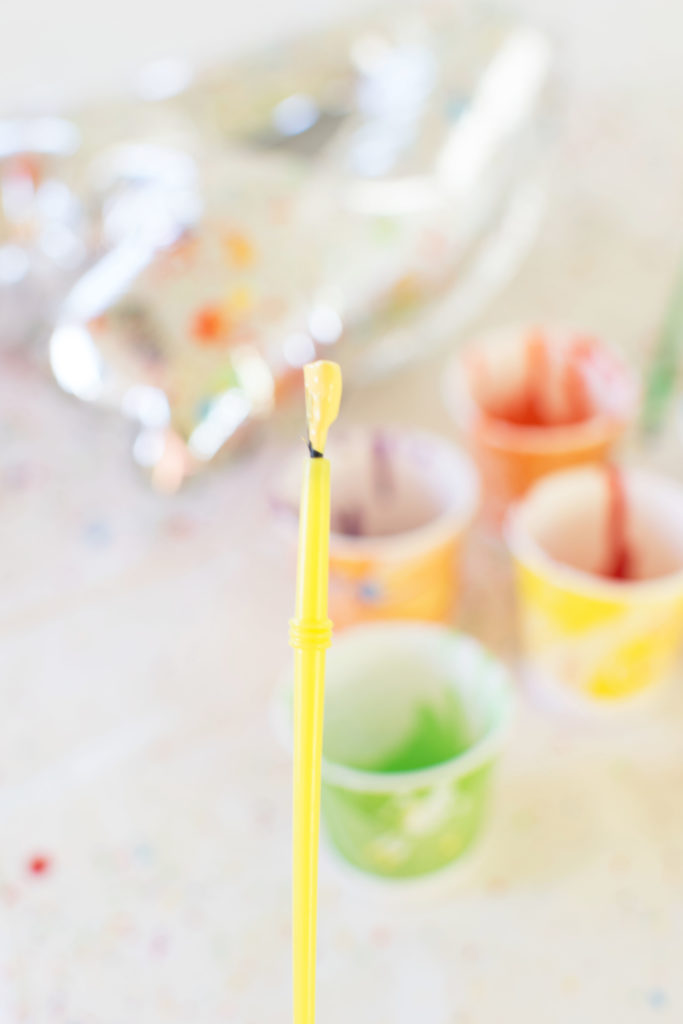 Different sizes and bristle will give you different splatters. Just have fun!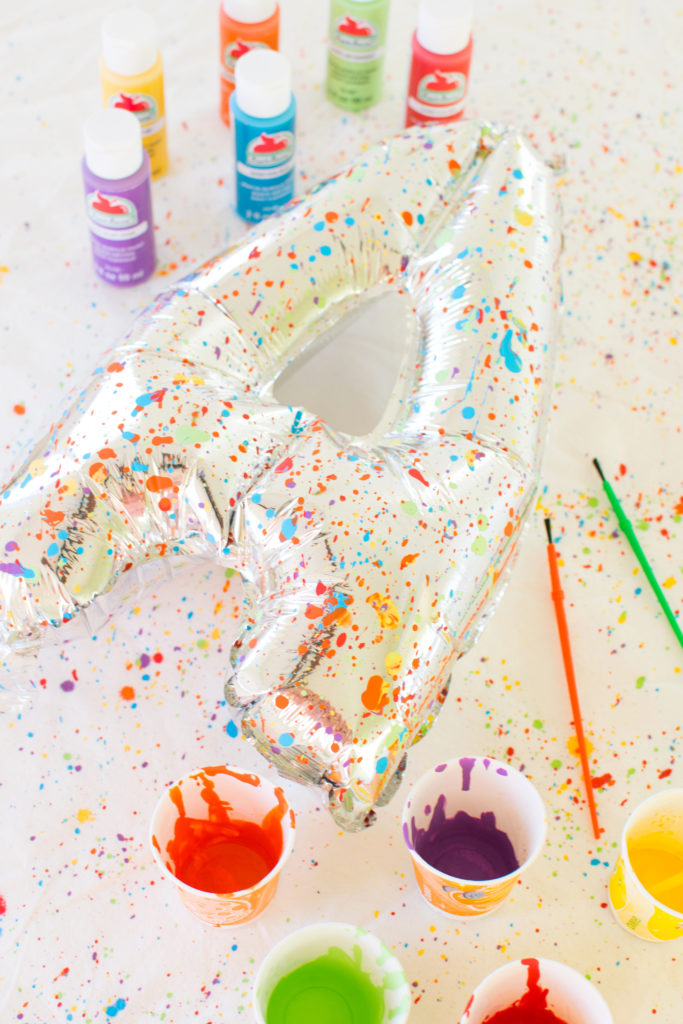 How cool does it look?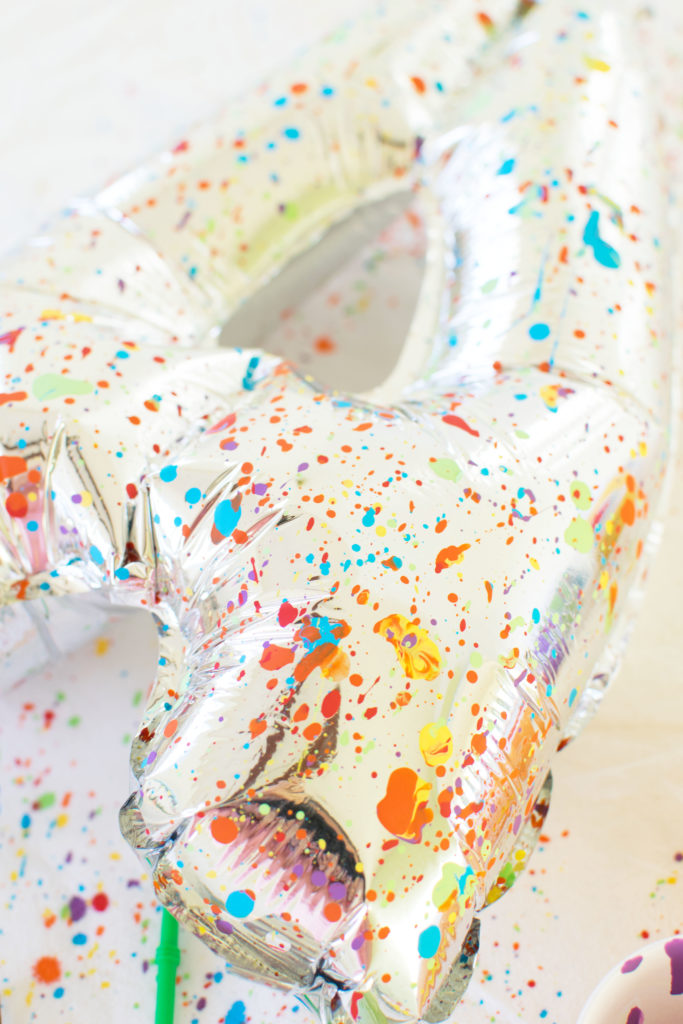 For our set up, I wanted to spell out STEAM so I did all the letters. Fun!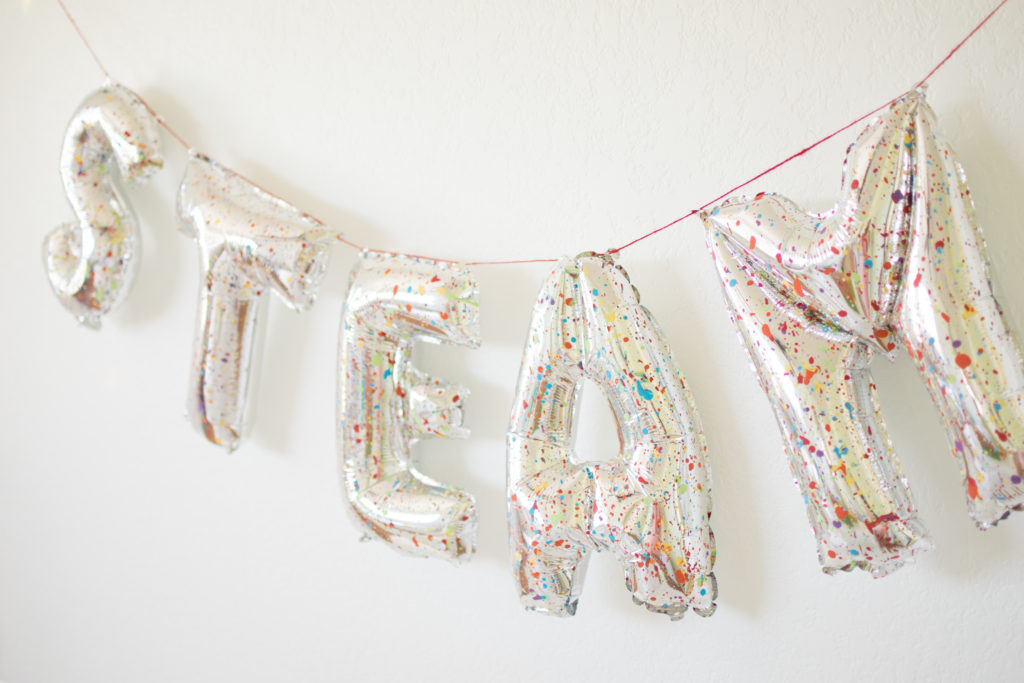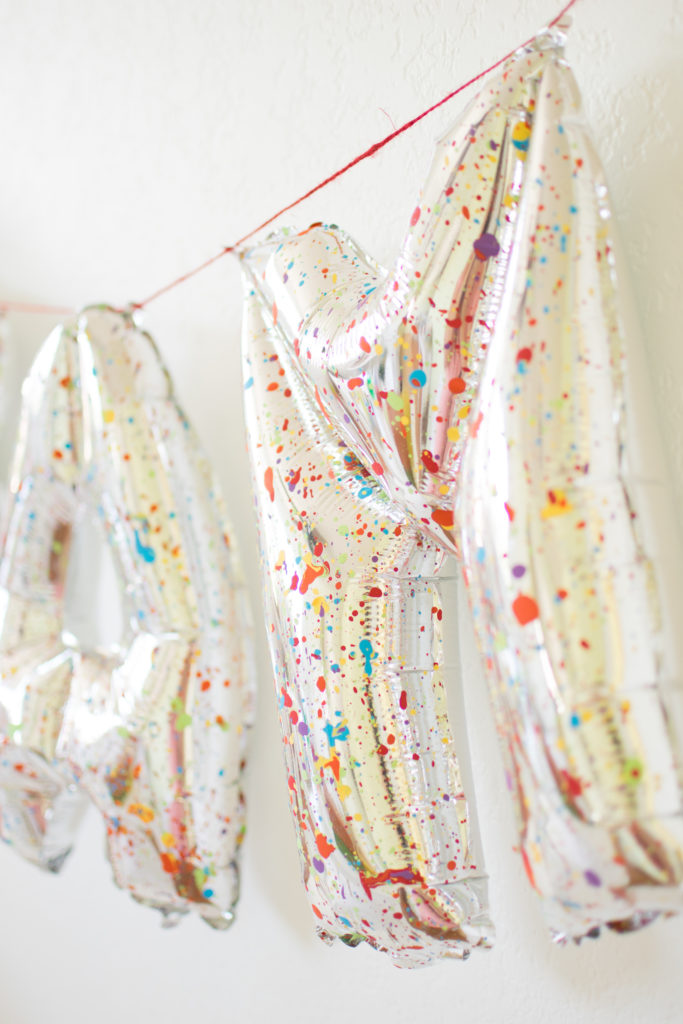 They splatter painted balloons made the coolest backdrop for our STEAM station!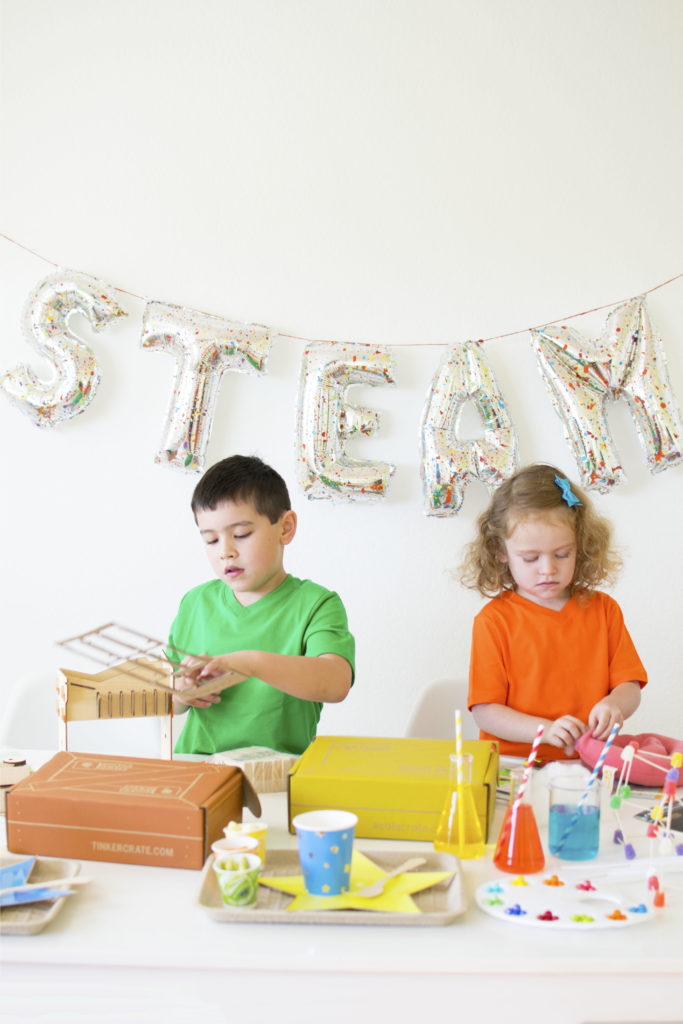 I hope you enjoyed this fun tutorial!
Photography: Andressa Hara of Twinkle Twinkle Little Party