This post is sponsored by POP SECRET®, all opinions are my own. Jurassic World franchise © Universal City Studios LLC and Amblin Entertainment, Inc. TV Series © DreamWorks Animation LLC. All Rights Reserved.

Calling all Jurassic World fans! Jurassic World: Camp Cretaceous is now streaming! To celebrate, I picked up POP SECRET® popcorn boxes at Walmart for our family's streaming night and set up a popcorn bar inspired by the show!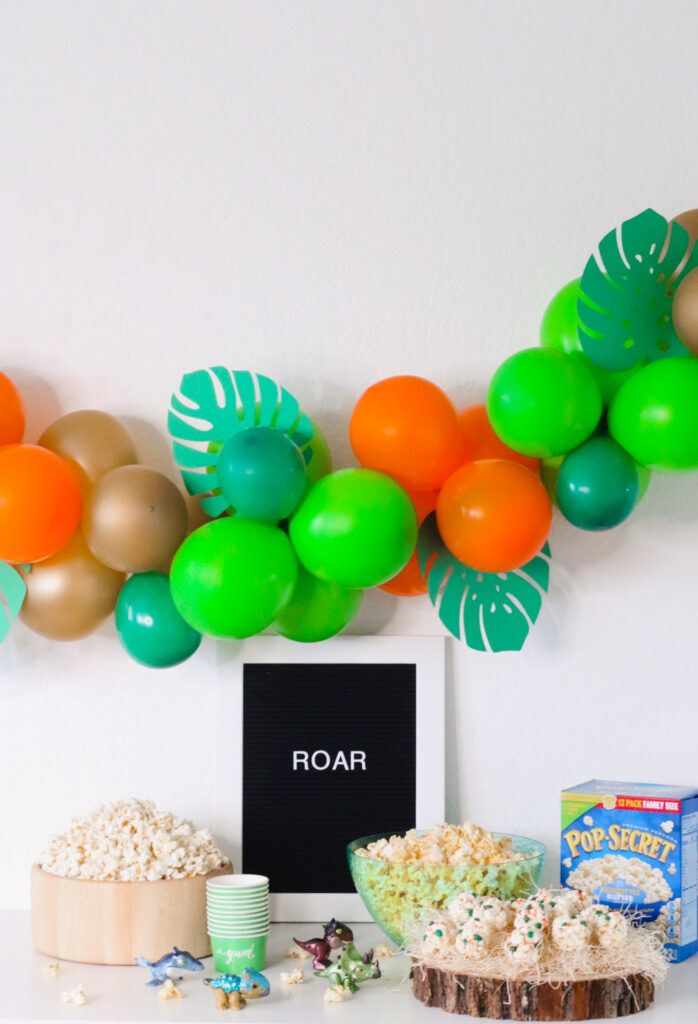 Jurassic World: Camp Cretaceous has 8 awesome episodes. The episodes are as exciting and heart-pounding as the movies but are more family-friendly so families can safely watch together and enjoy! The kids loved seeing Velociraptors, T-Rex, Indominous Rex and some never before seen dinosaurs! Jurassic World: Camp Cretaceous shows never seen before parts of Isla Nublar and my kids loved that the characters are kids too.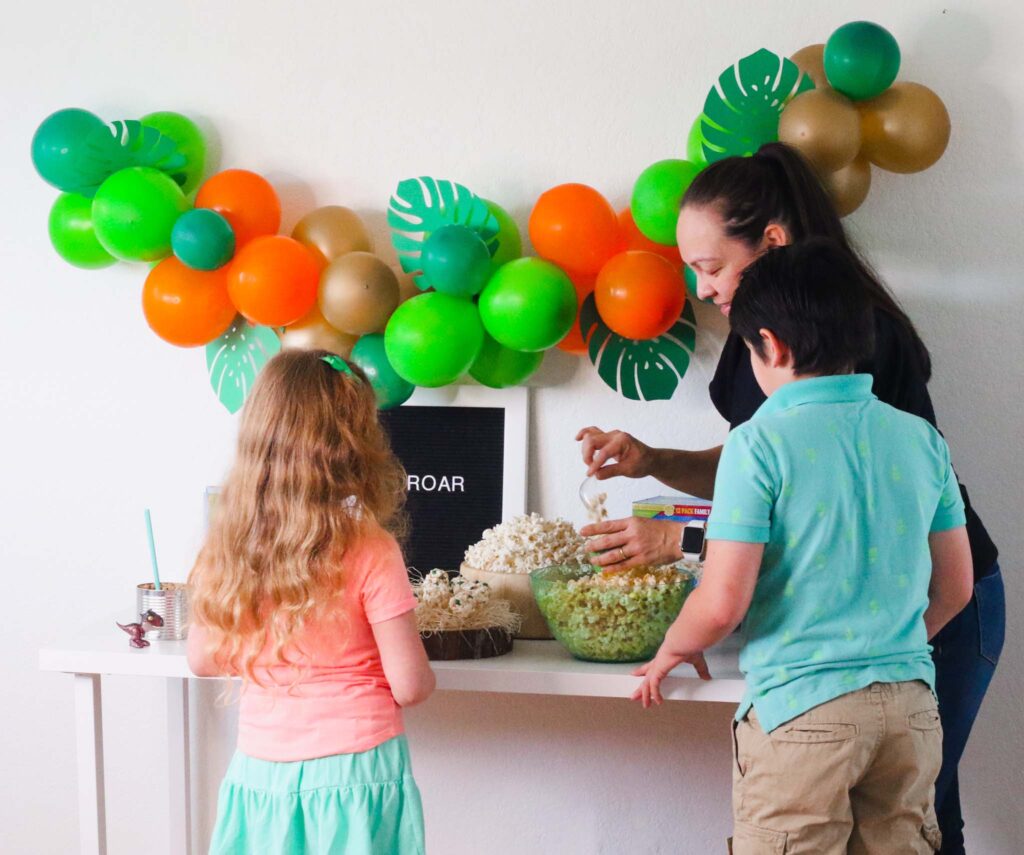 For our Camp Cretaceous inspired popcorn bar, I picked up POP SECRET® Homestyle and POP SECRET® Movie Theater Butter at Walmart.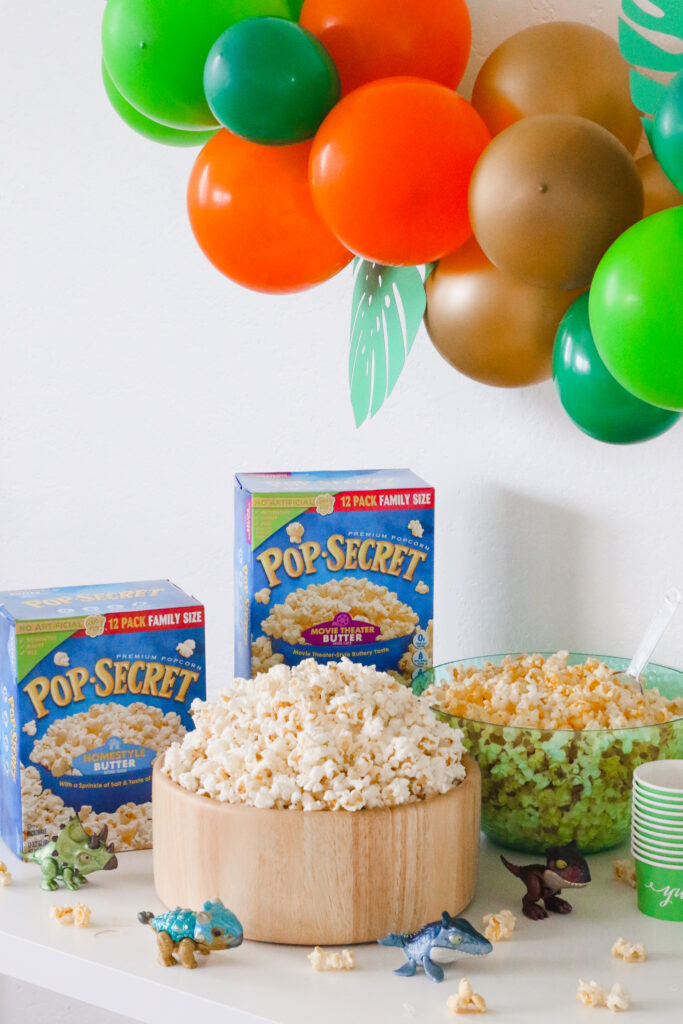 While at Walmart, I also purchased chocolate malt balls, dinosaur gummies and nuts. I placed them in small cans we always use for our camping parties and outdoor activities!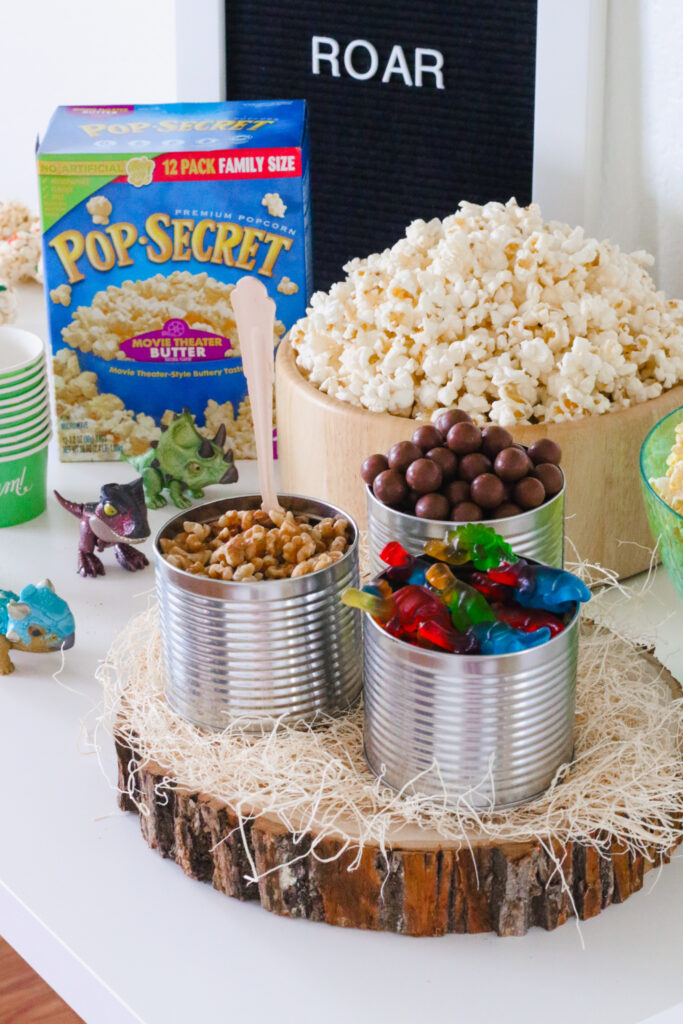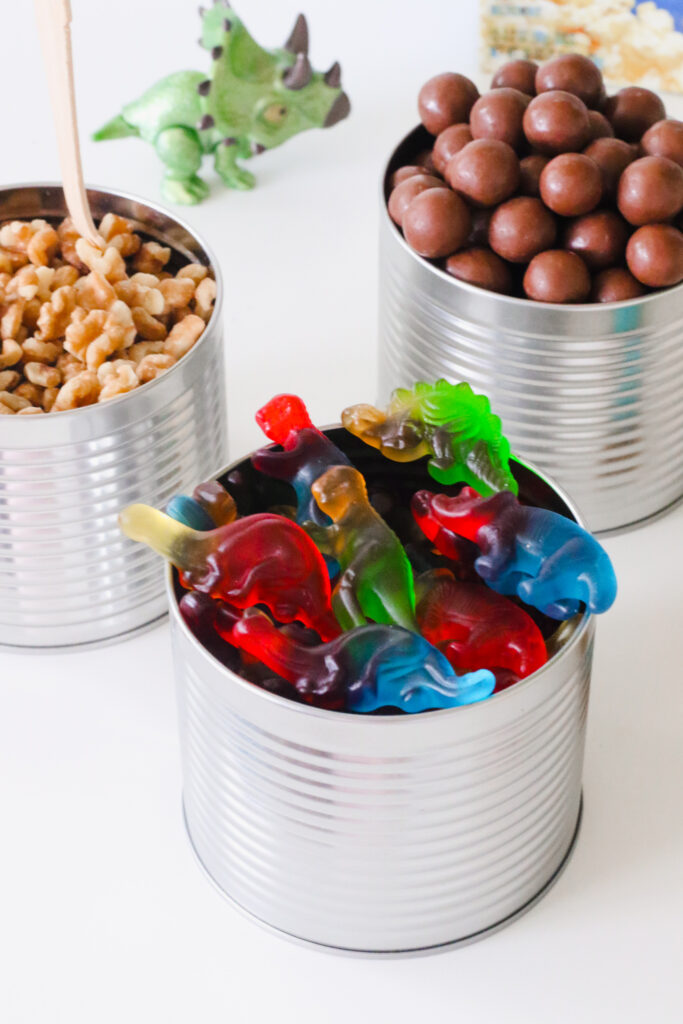 As a pre-show warm up, I had activity pages printed out for the kids. They had fun doing Word Search and coloring the dinosaurs.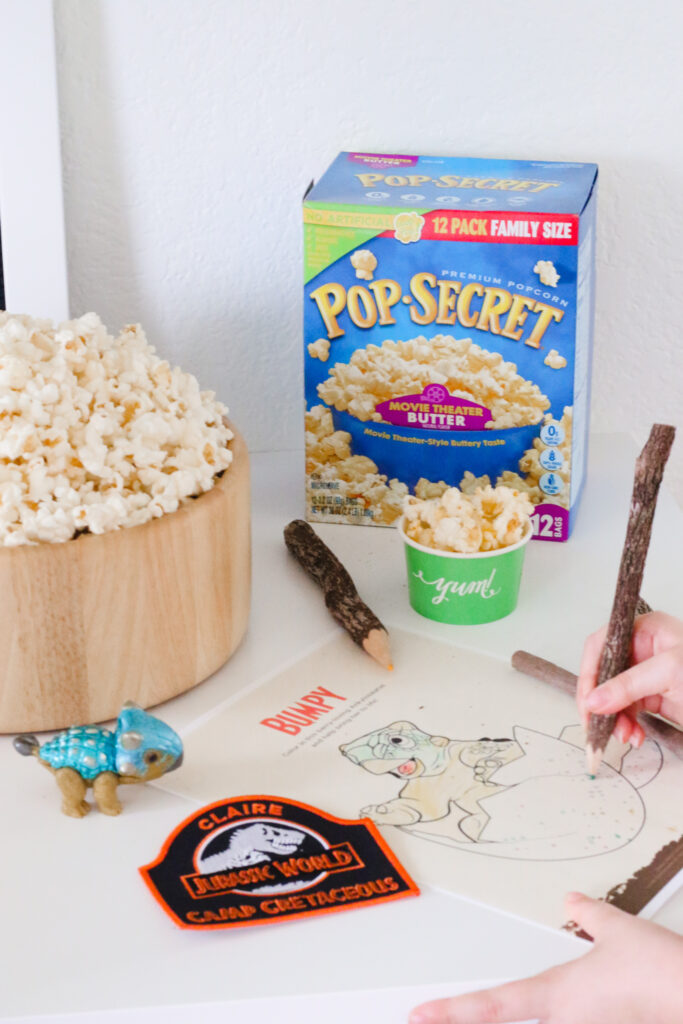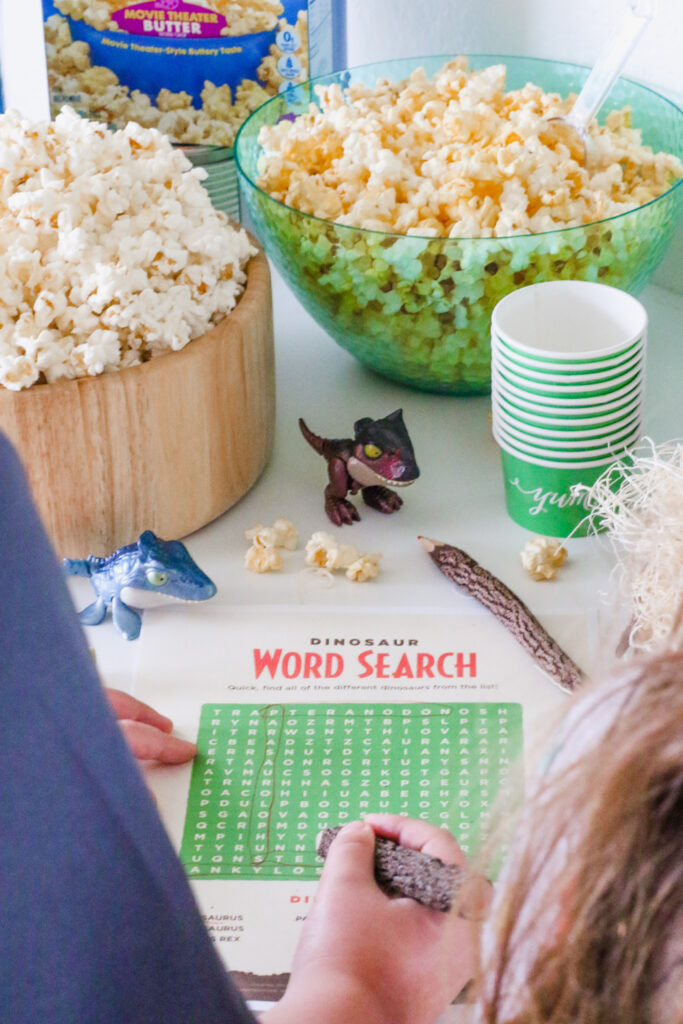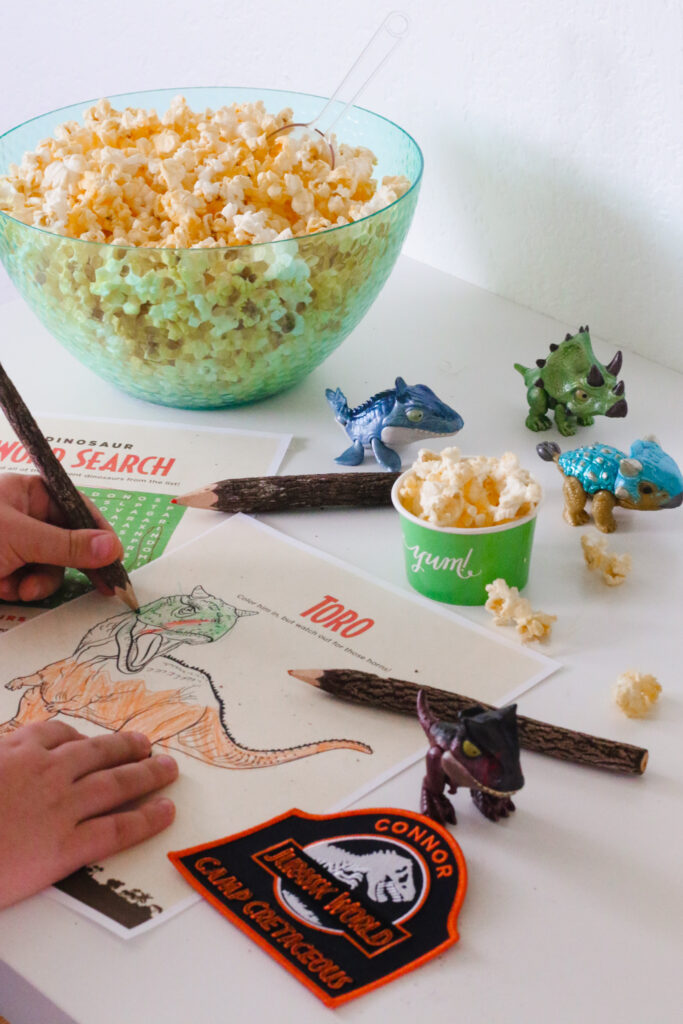 I also decided to have a little fun in the kitchen with the kids while setting up our popcorn station. Inspired by Jurassic World: Camp Cretaceous, we made Dinosaur popcorn eggs using 3 simple ingredients – POP SECRET® Homestyle, marshmallows and butter.
The kids added chopped chocolate pieces and sprinkles we already had in our pantry.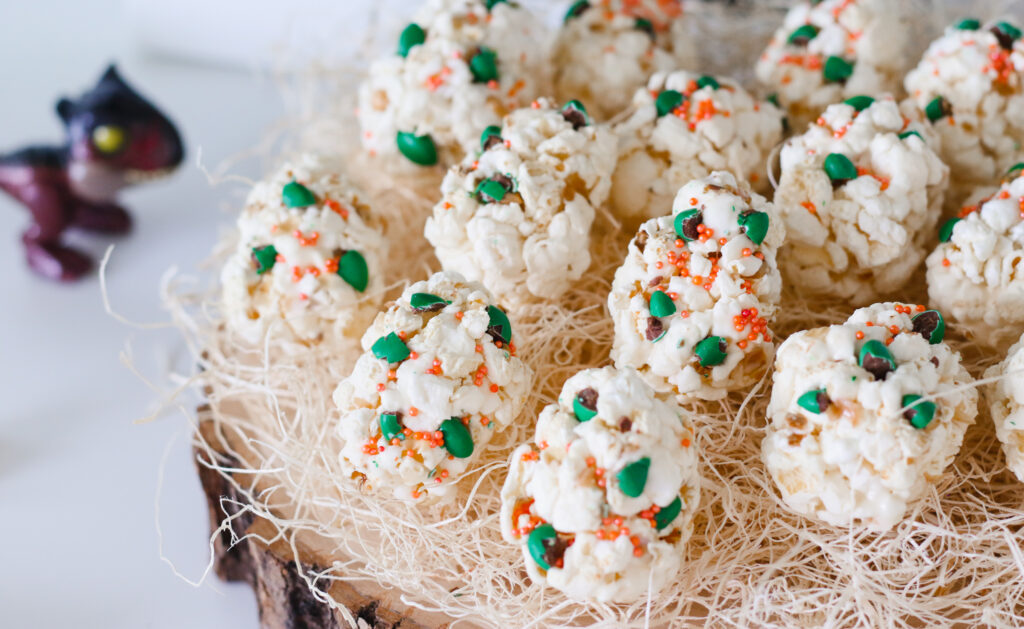 My oldest son got way too excited and decided to create a gigantic dinosaur egg! Fun!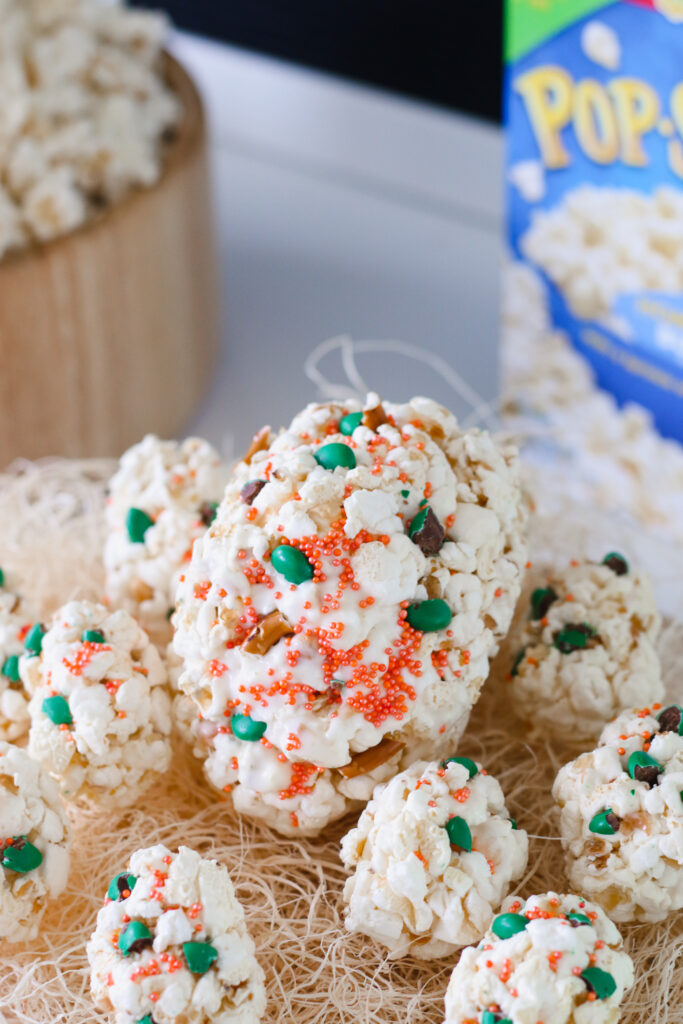 Don't forget to stop by Walmart to pick up a box or two of POP SECRET for your own family's streaming night! Or you can simply order online using Walmart app for either pick-up or delivery!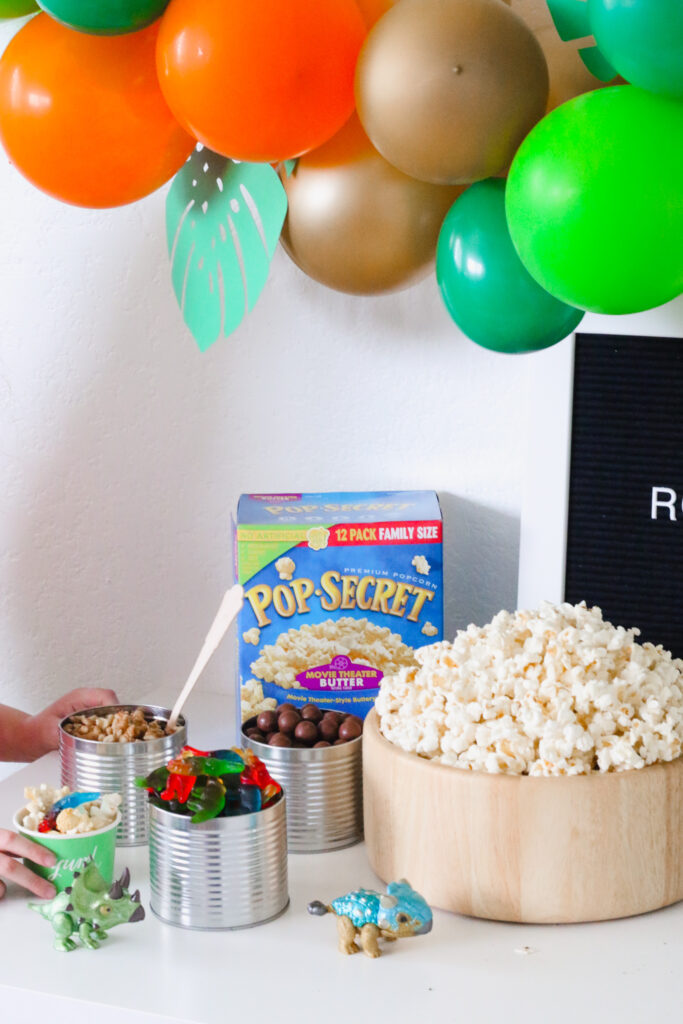 Have so much fun watching Jurassic World: Camp Cretaceous, friends! Can't wait to hear what you think!