Hello, friends!
Have you seen our latest Halloween party? It's SO fun! I made these fun ghost toppers using craft fall leaves. It's such a fun and easy project to make. You can use these ghost leaves to make cupcake toppers, or even a cake topper. A ghost banner would look super cool, too! The possibilities are endless!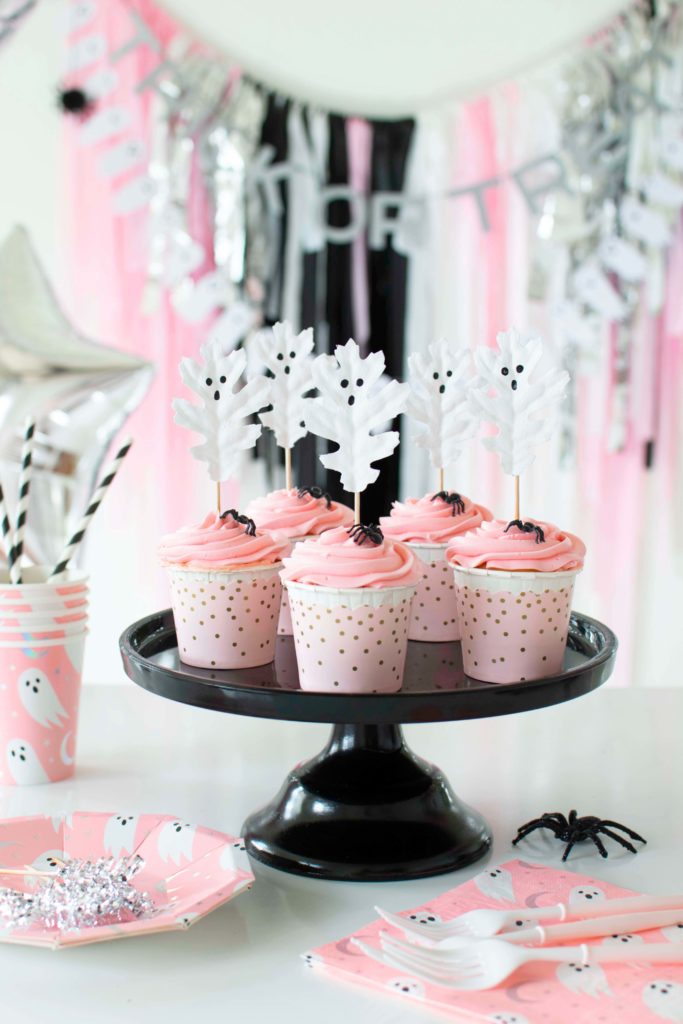 Ready to make your own?
What you will need:
Craft leaves
White paint (Note: You can use spray paint. Quicker!)
Black Paint or Black Sharpie
Paint brush
Toothpicks
Glue or tape
Directions:
Paint fall leaves using white paint. Let the leaves dry completely.
Draw eyes and mouth using black Sharpie or using the tip of a thin paint brush dipped in black paint. Attach a toothpick to the back of your ghost leaf using glue or tape. Decorate your cupcakes! Enjoy!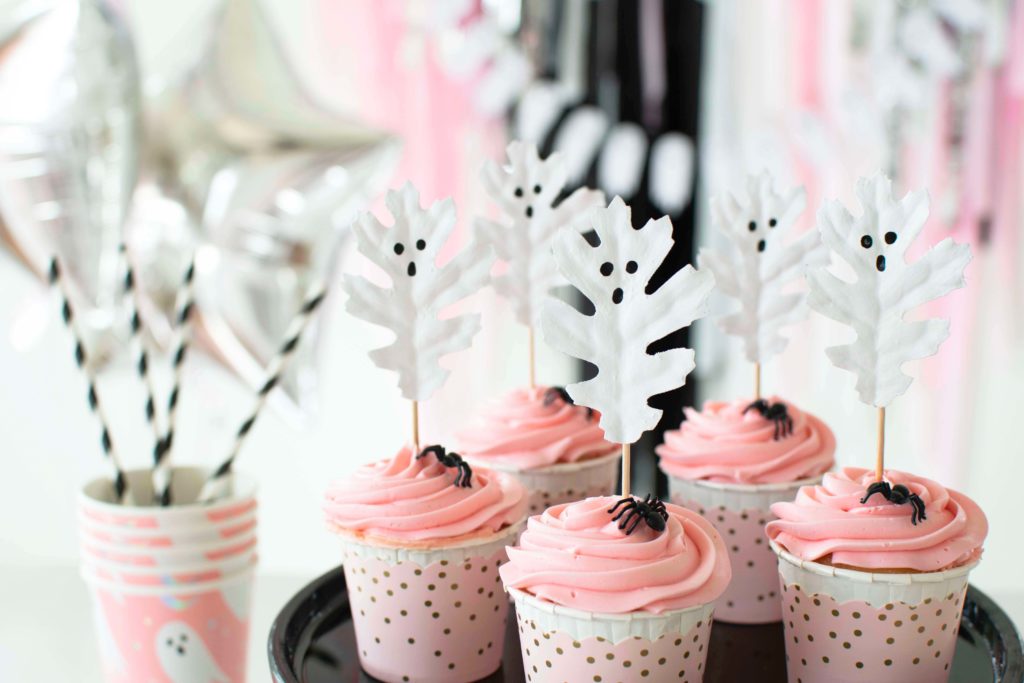 CLICK HERE TO SEE OUR NOT SO SPOOKY PINK HALLOWEEN PARTY!