This post is sponsored by TownleyGirl.
Hello, friends! Where are our Disney fans? I've teamed up with TownleyGirl to share Disney Princess favor ideas and free printable tags you can download for your next party! (See the digital download at the end of this post).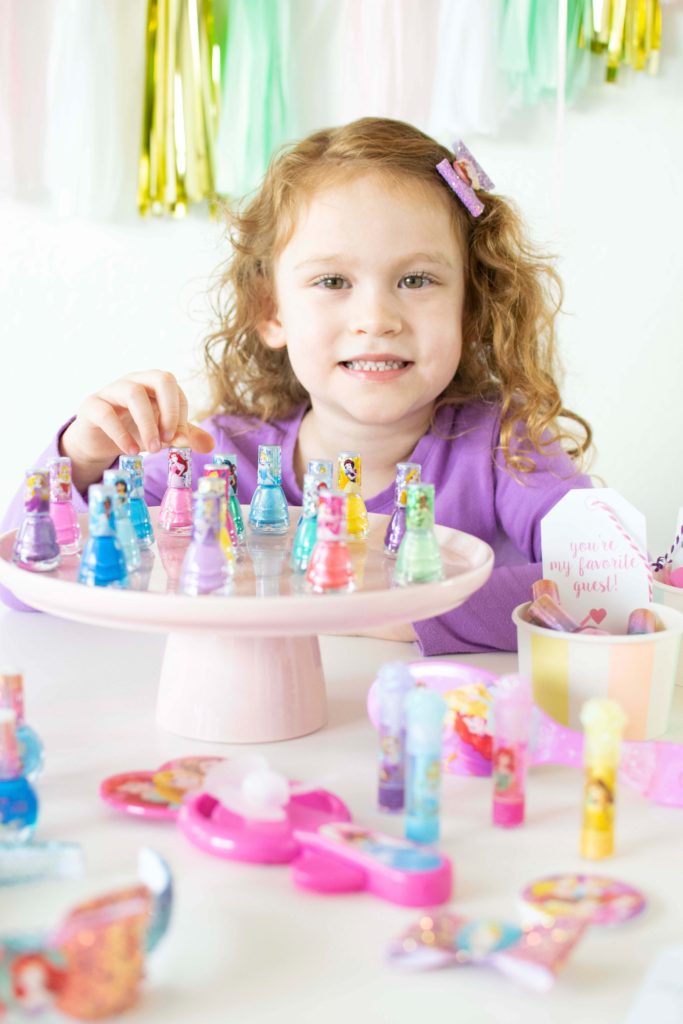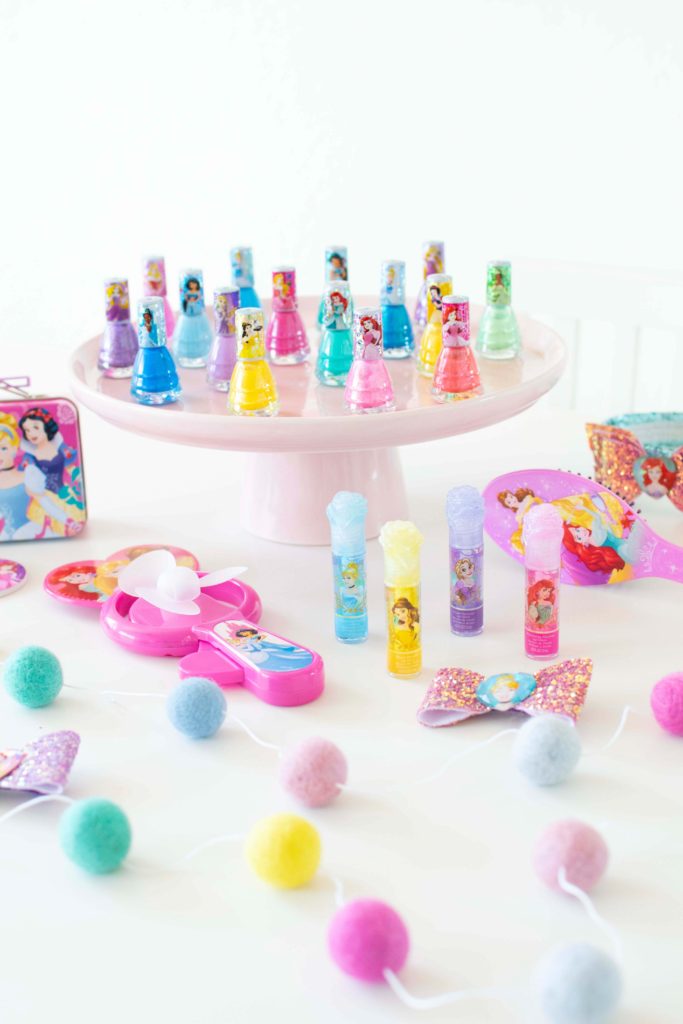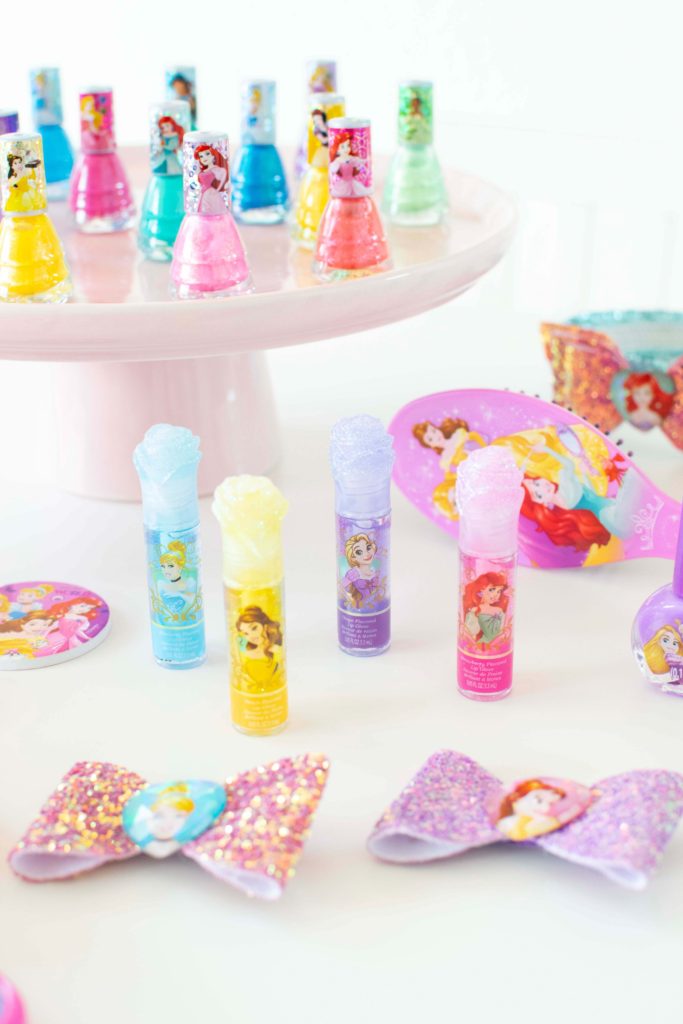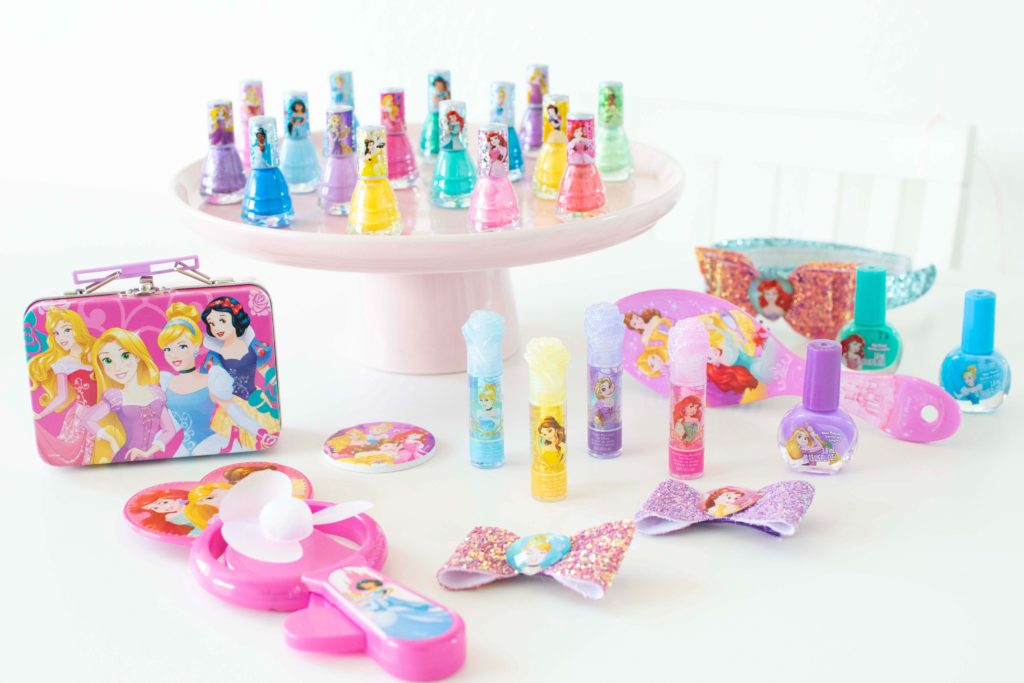 One of my favorite products from TownleyGirl are the nail polish bottles! My daughter can't have enough of them. They are adorable and they come in a variety of fun colors!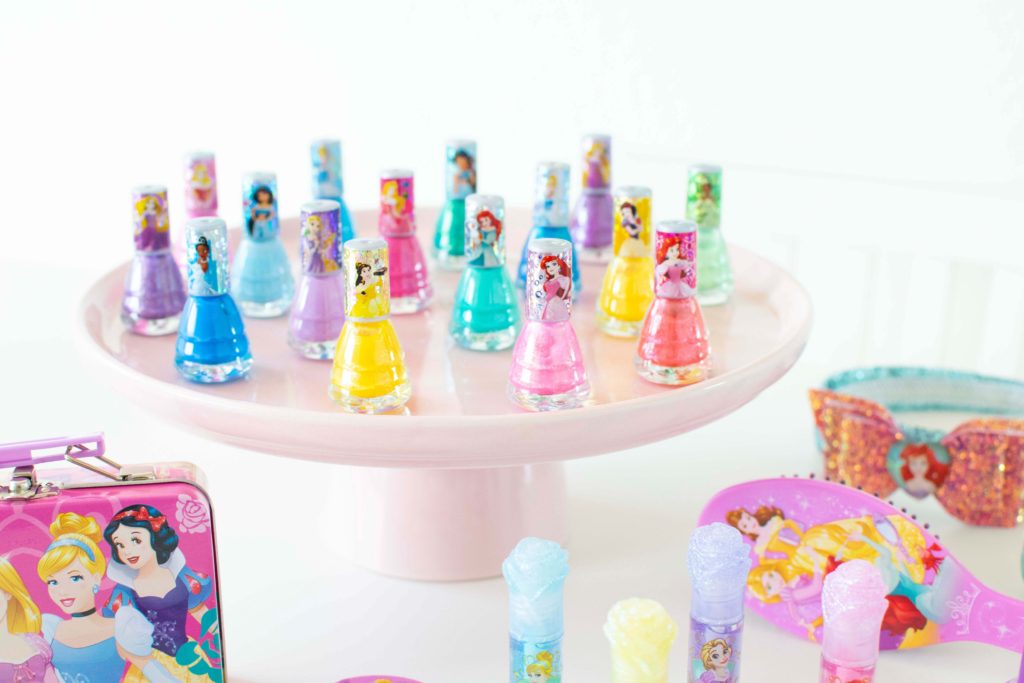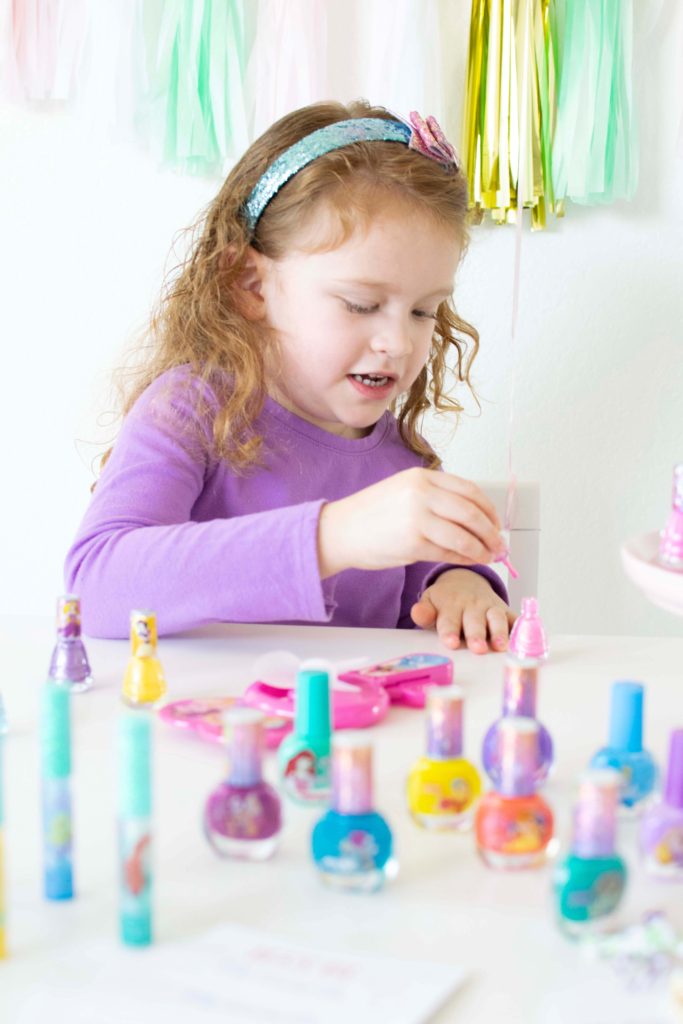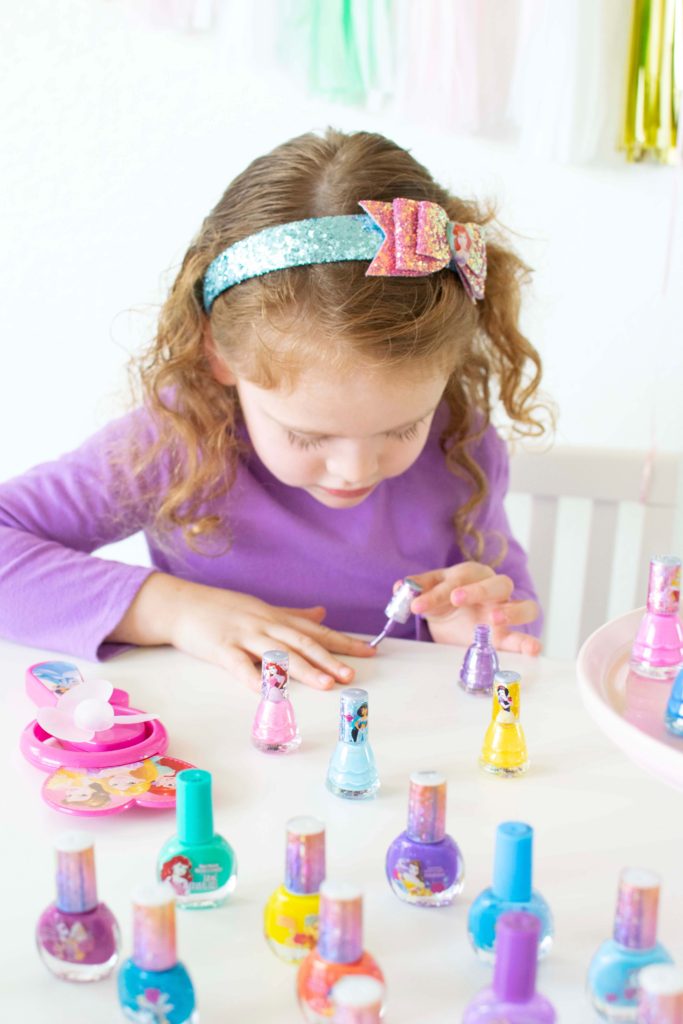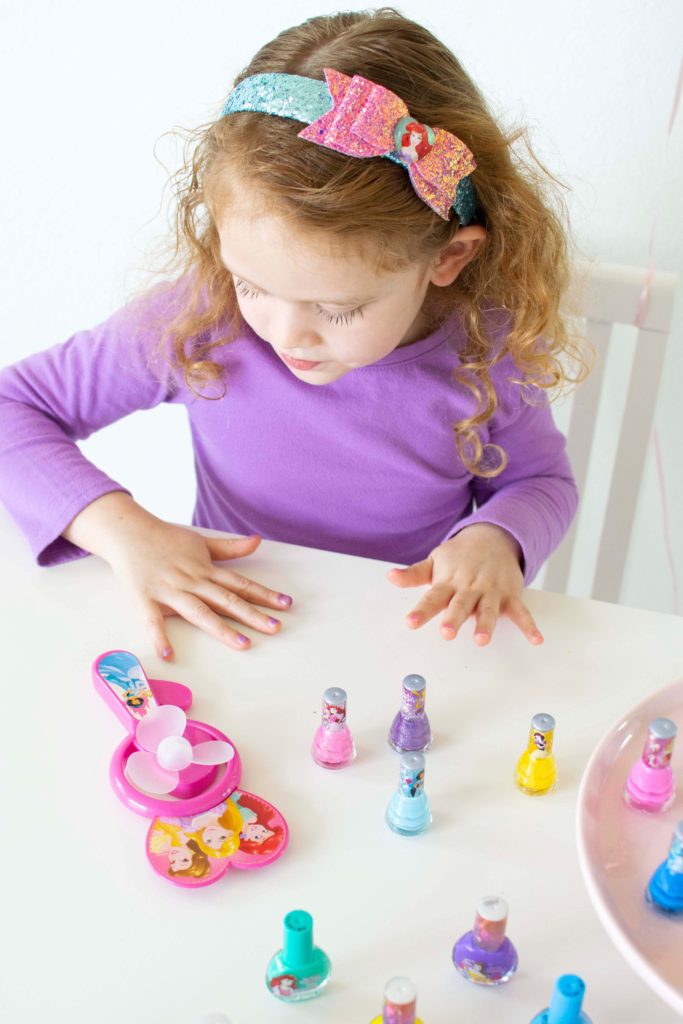 My daughter has been obsessed with this cute little fan to dry her nails. Too much fun!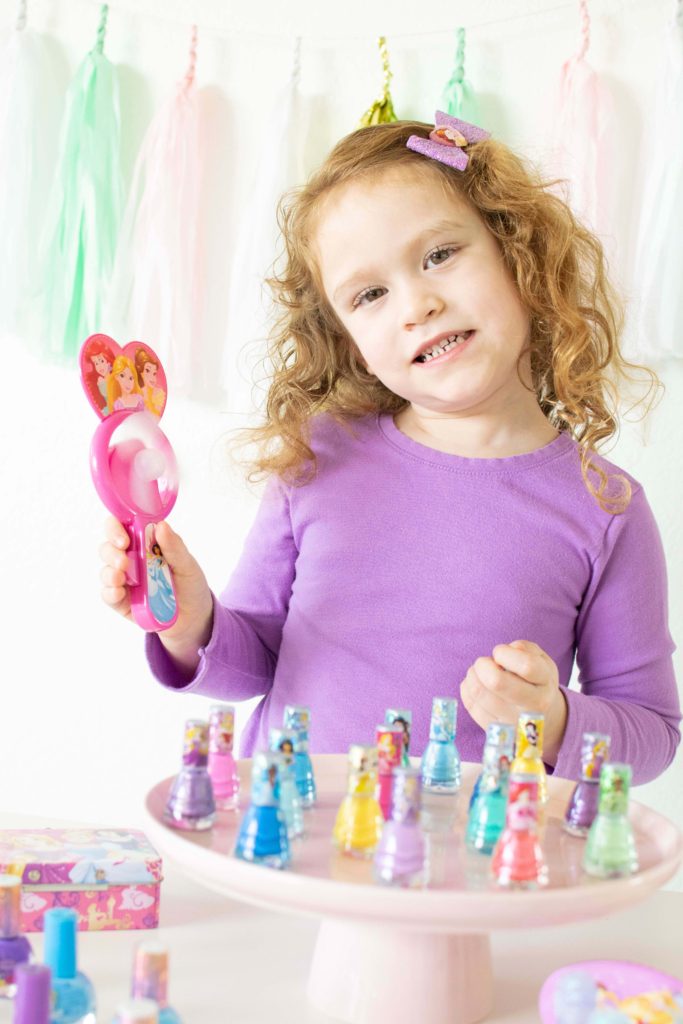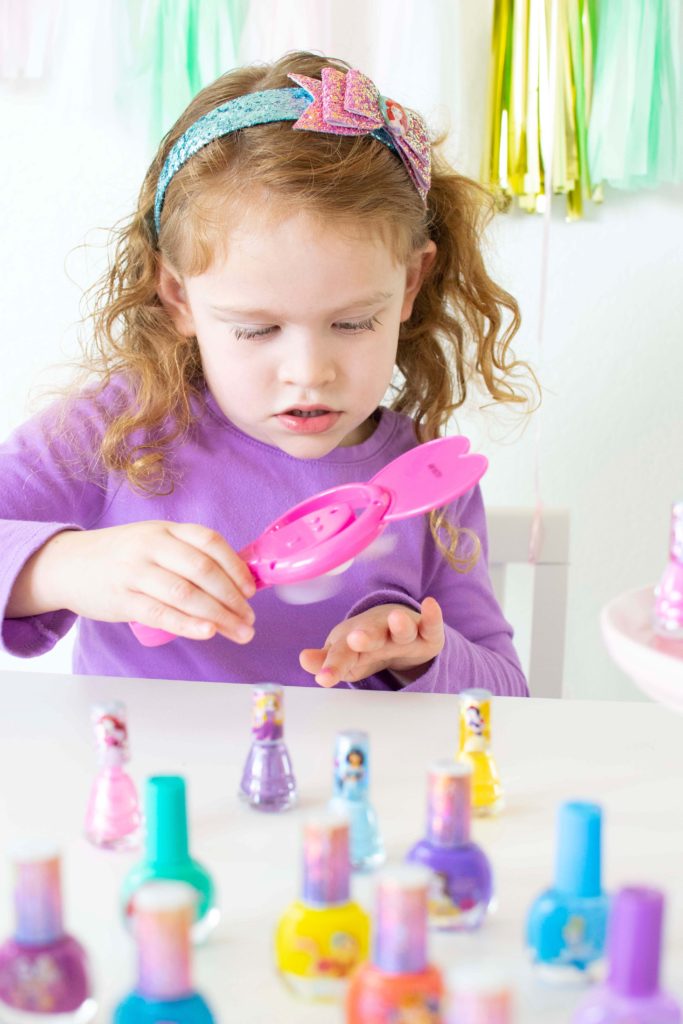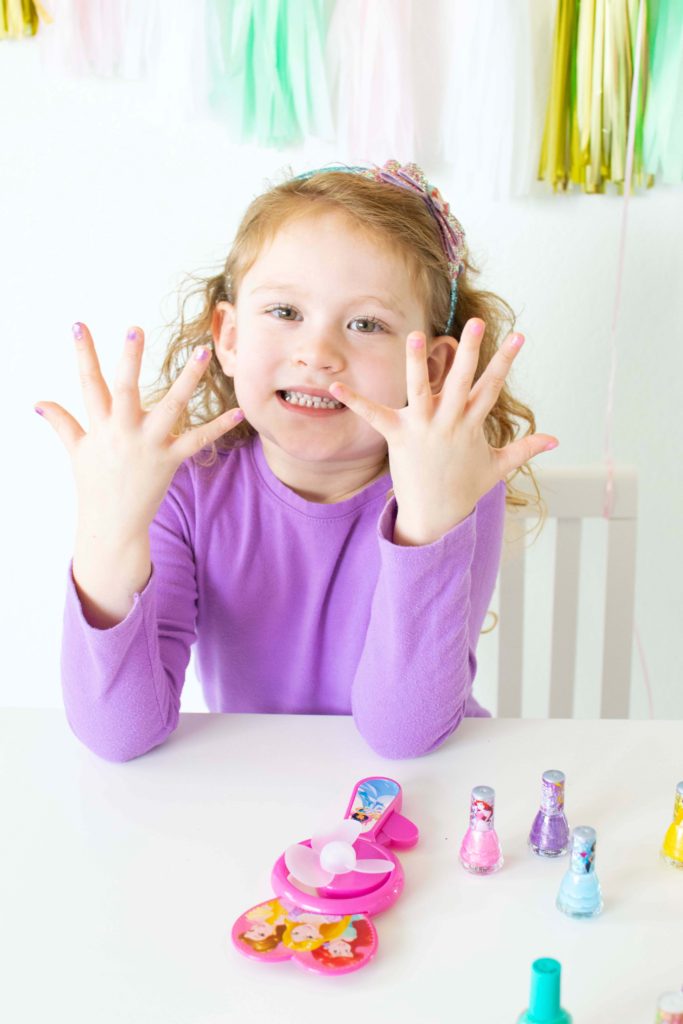 The Disney Princess pack of 18 nail polish bottles is perfect for party favors. The bottle design is so darling, friends! For cute party favors, simply place them in cute mini gift boxes or treat cups. Finish the look with our printable 'Mani Thanks' favor tags!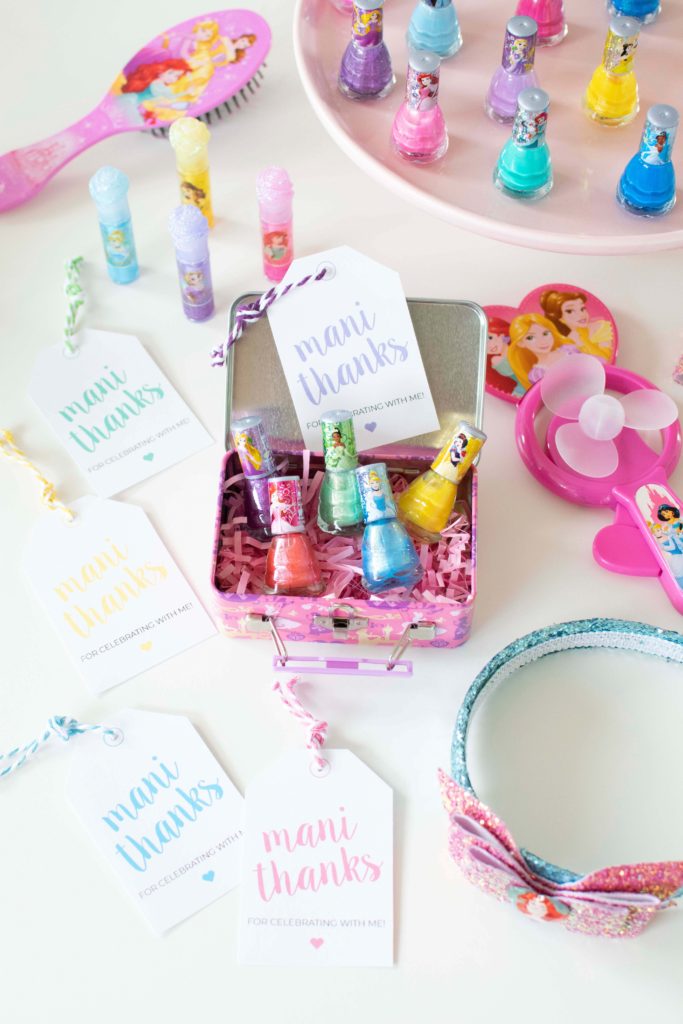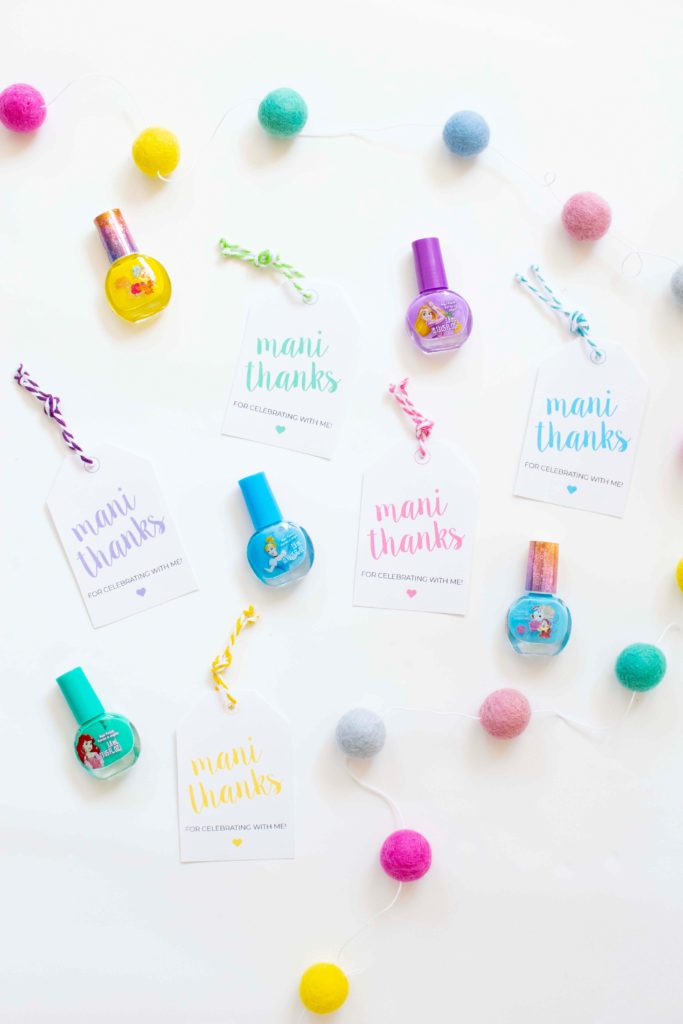 If you would like to narrow the princess theme down, you can opt for a Belle theme party. The Princess Belle pack comes with 18 different shades as well. Download our printable 'You're my favorite guest!" tags to make your packaging extra fun for the little guests!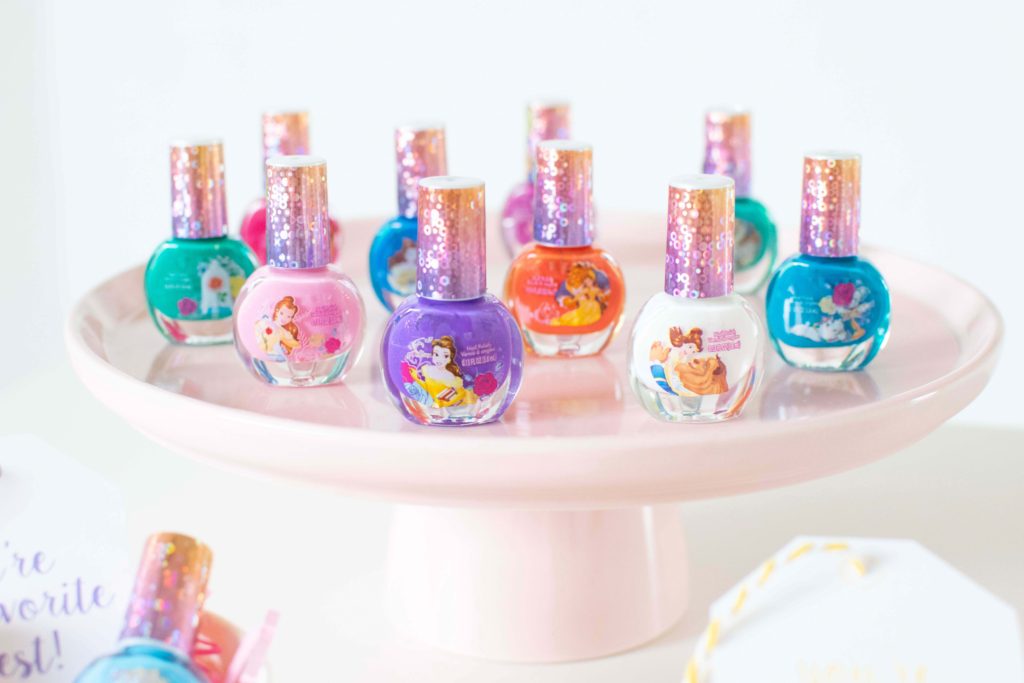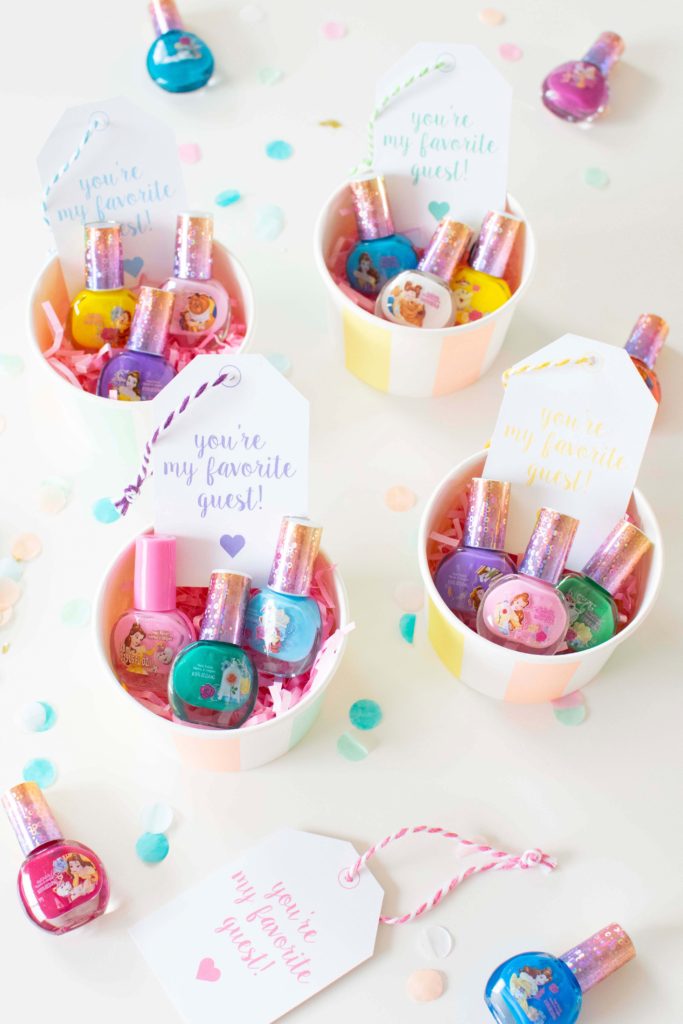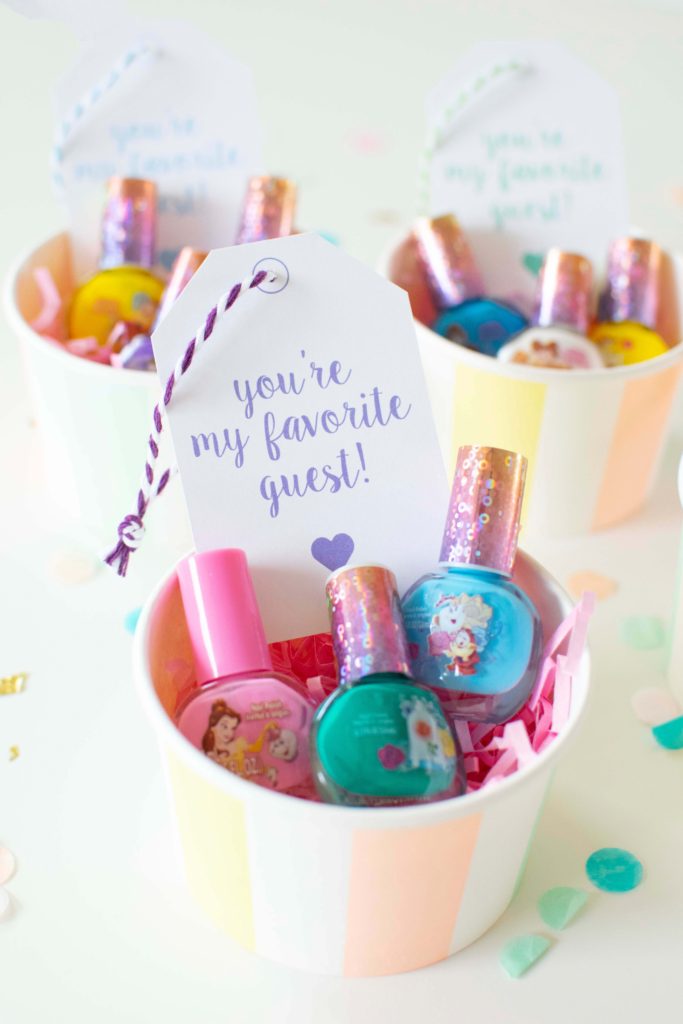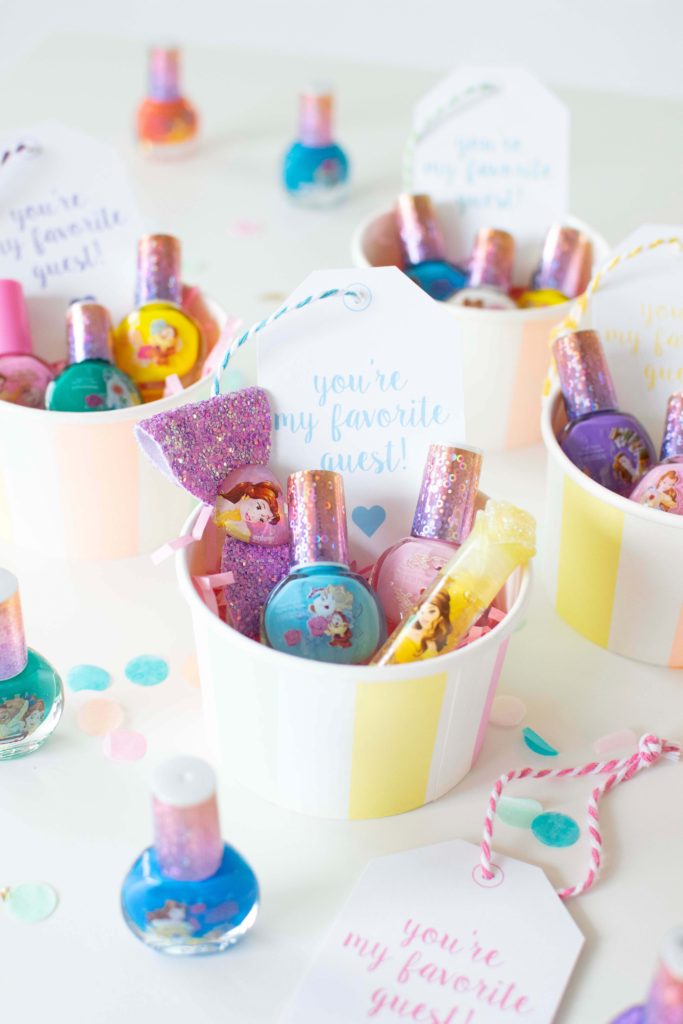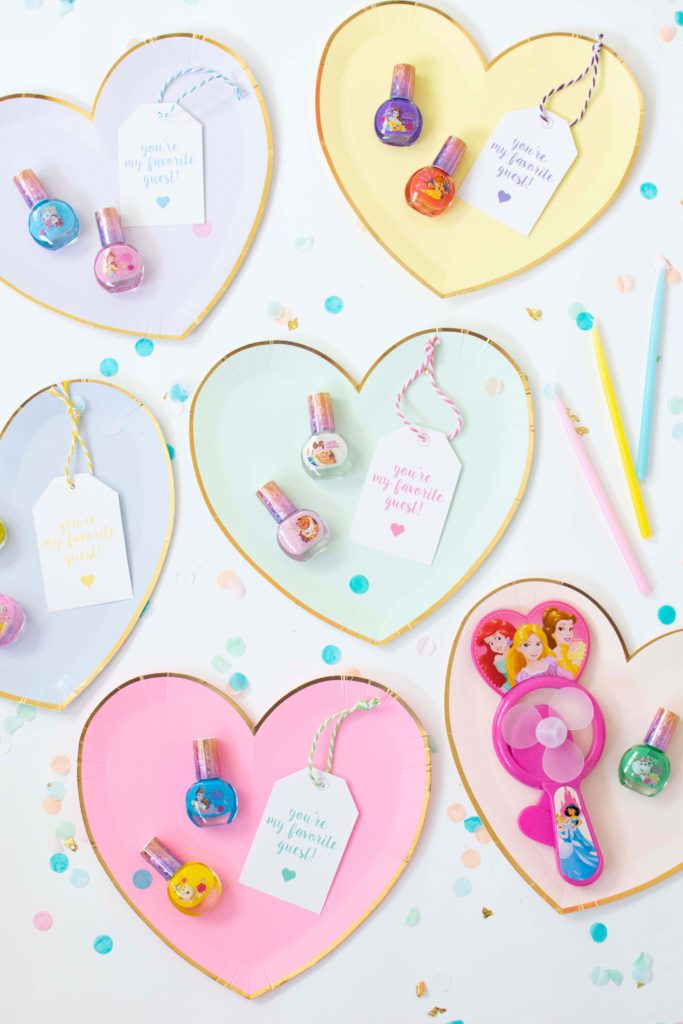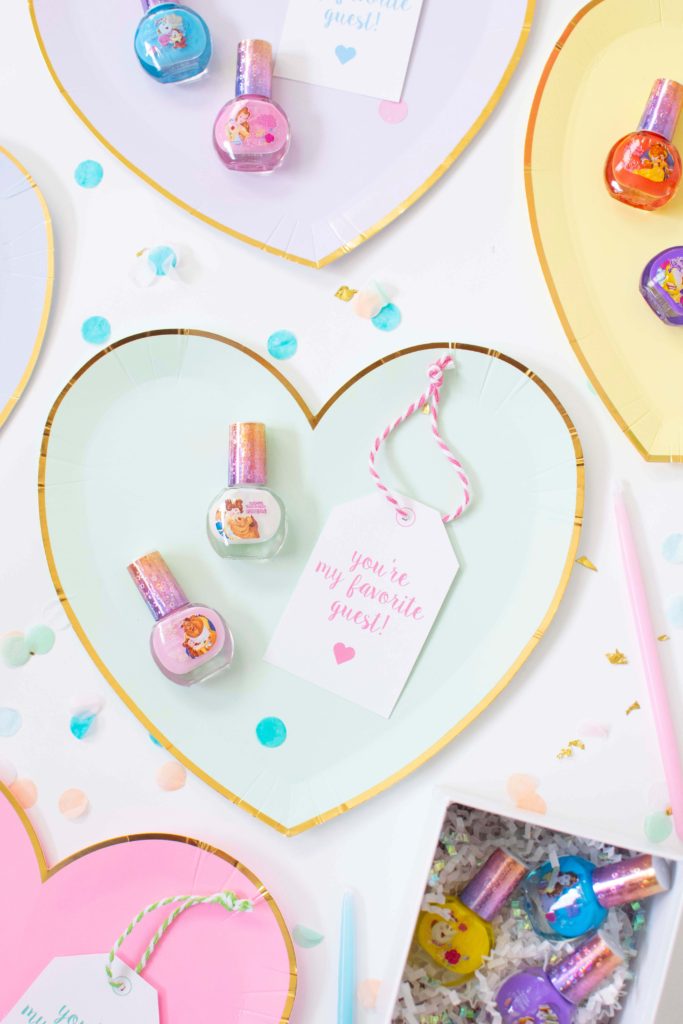 Another super adorable princess theme would be The Little Mermaid! For these fun under the sea party favors, we used Disney Princess 7 Days of Ariel Lip Glosses.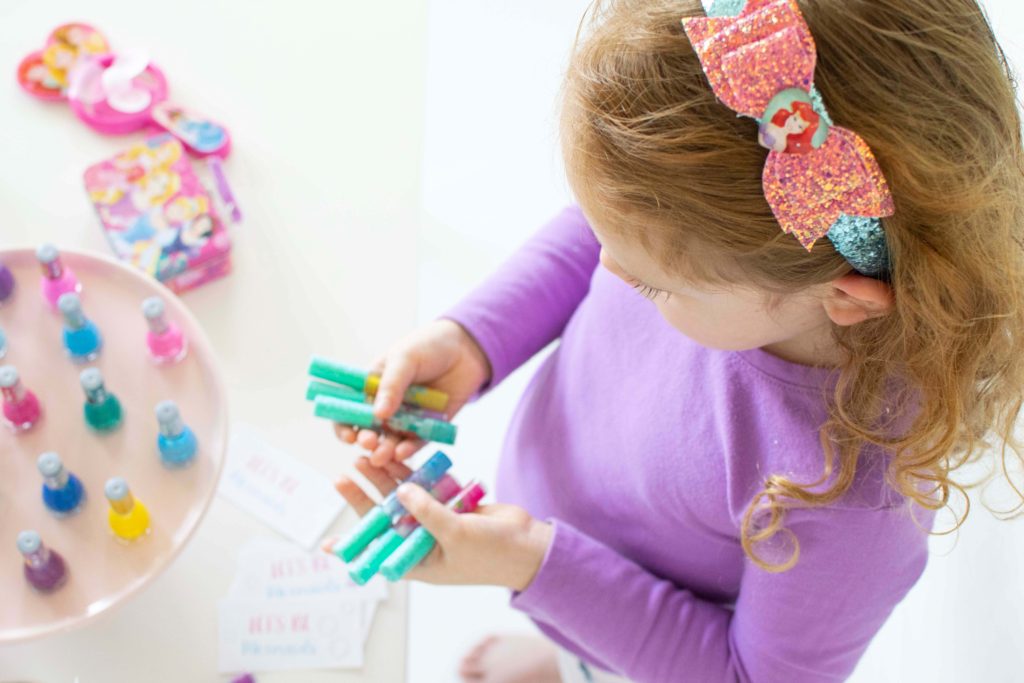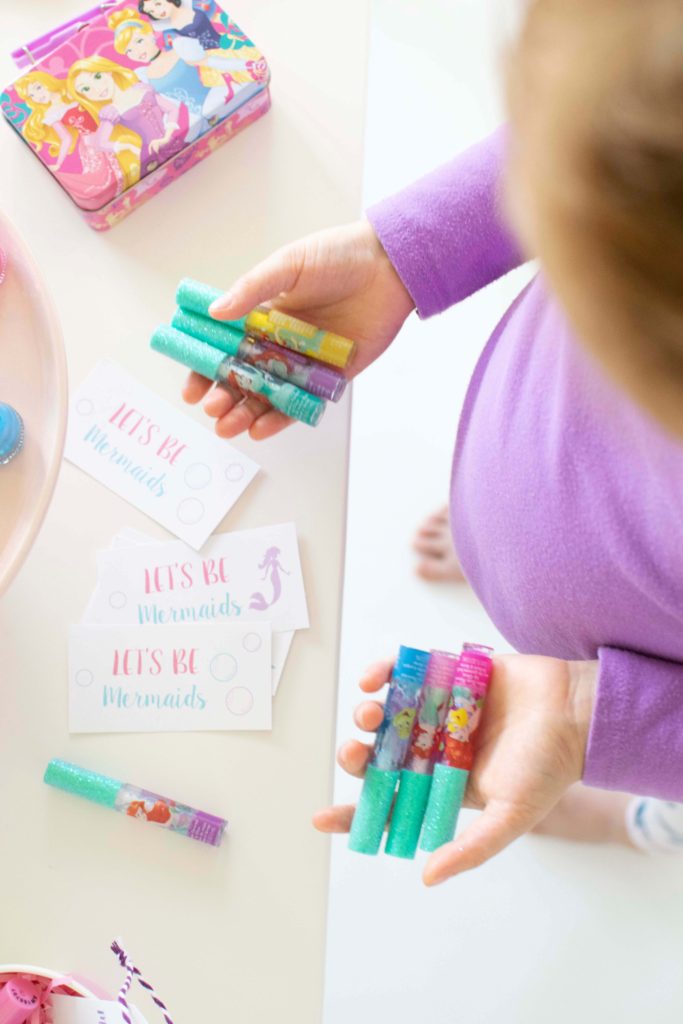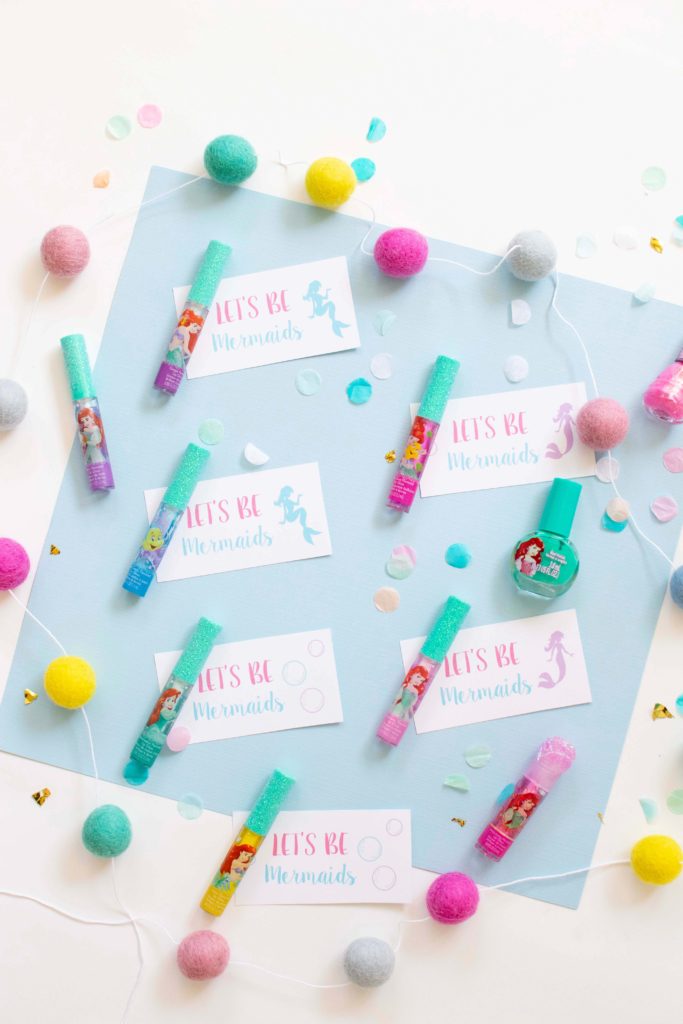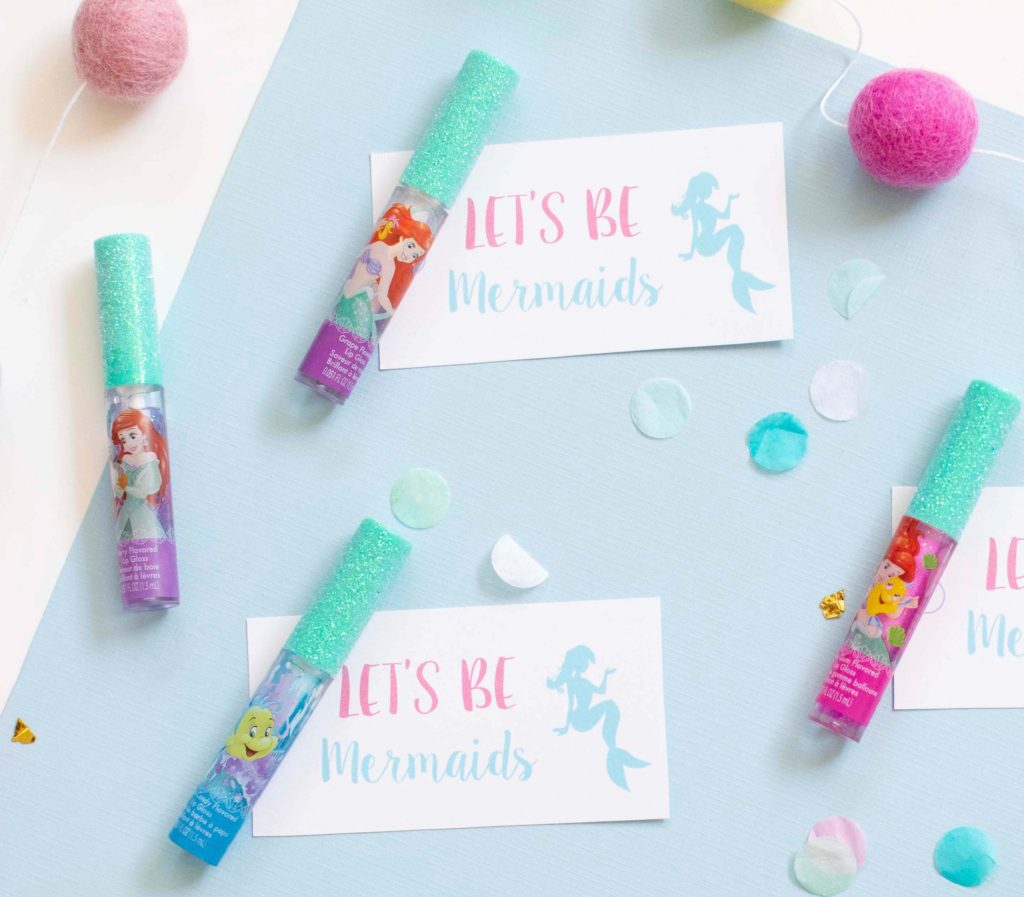 I hope you enjoyed these Disney Princess party favor ideas, my friends!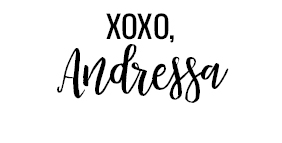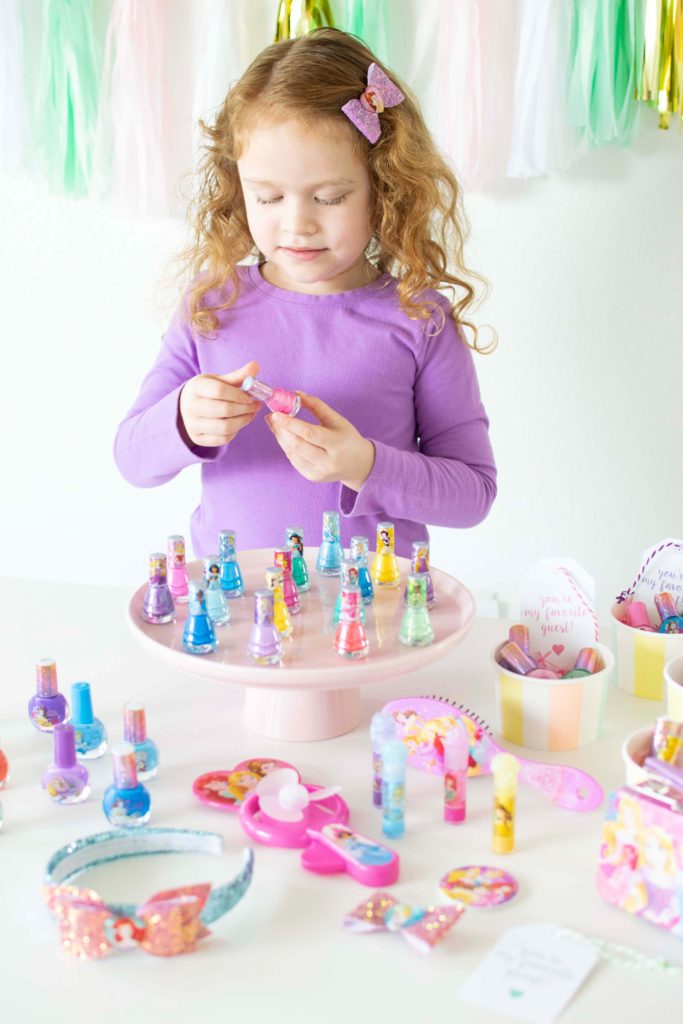 Download printable favor tags for your Disney Princess Party below: