Friends, summer has arrived with full force here in Texas. It's been over 90 degrees, sometimes 100 degrees every day. Yikes! It makes almost impossible to entertain outdoors unless you are inside a pool. Not to mention, if you re throwing a birthday party, there's no way your cake and cupcakes will survive this type of heat if you are planning a fun set up to welcome your special guests!
Today, I am showing you how you can set up a casual summer tablescape for effortless entertaining you can do it on your own in no time. Whether you are throwing a birthday party or just celebrating the season, this modern simple set up will do the job.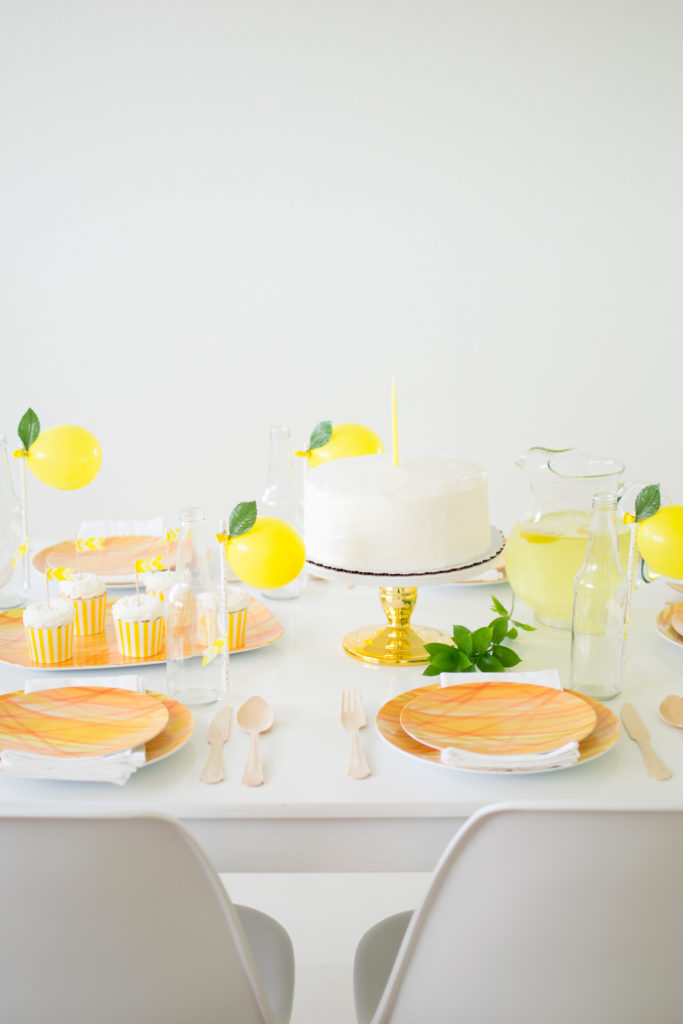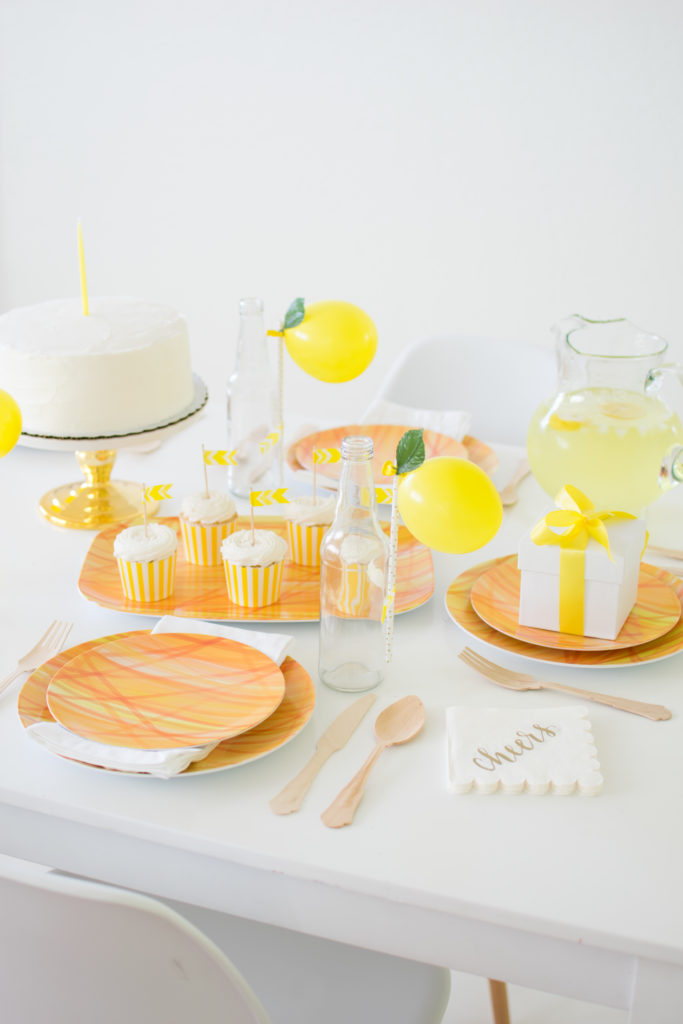 PICK A COLOR SCHEME & SELECT YOUR TABLESCAPE ESSENTIALS
Opt for great pieces that are easy and kid friendly, such as melamine plates in different sizes you can layer to add texture to your table set up and platters for serving drinks, sweets or appetizers. The stylish and vibrant Orangeade collection inspired me to also add a pop of yellow for a fresh look!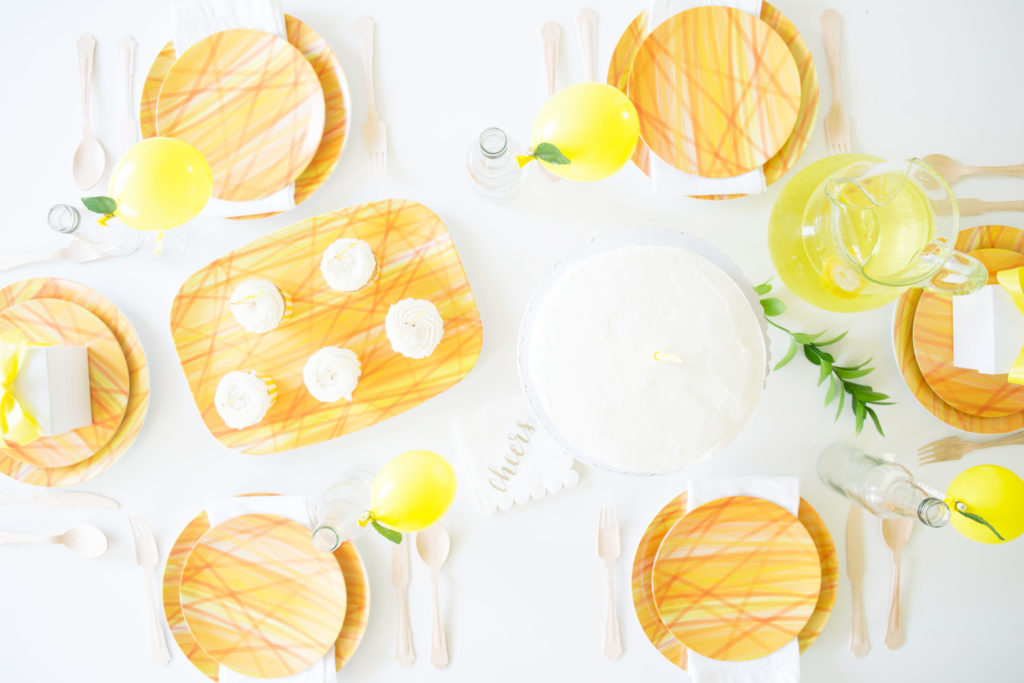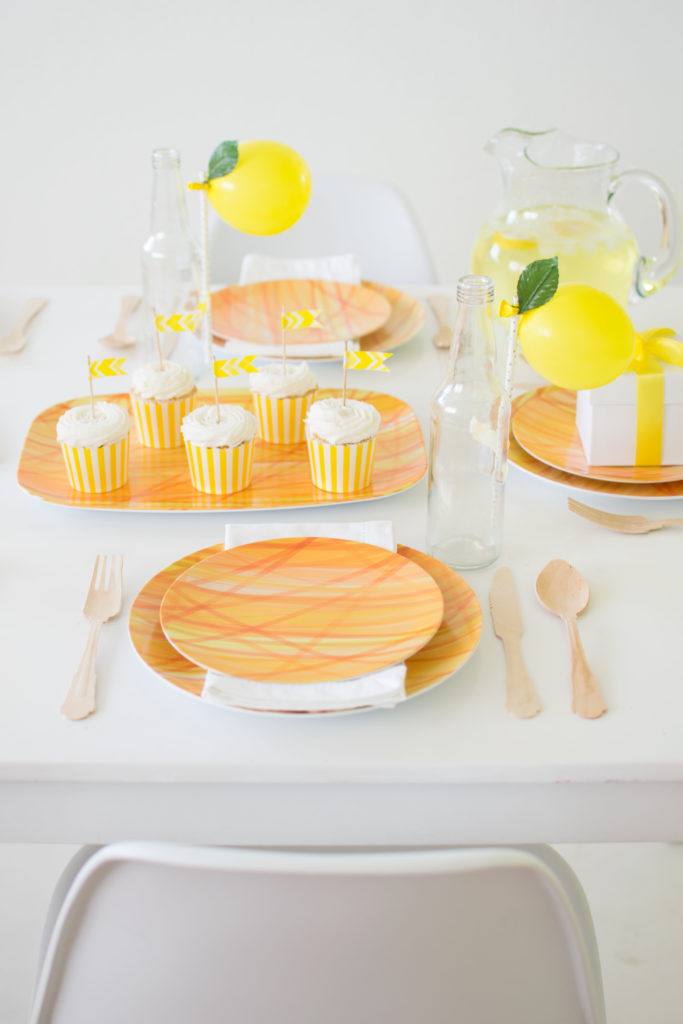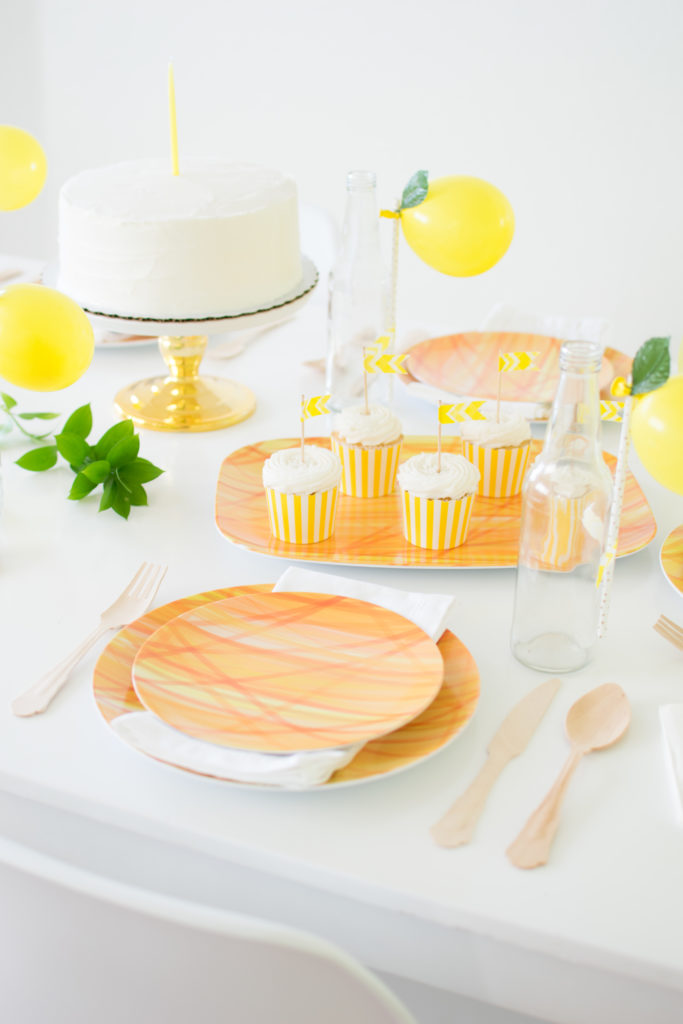 REFRESHMENTS
You can't go wrong with serving a delicious refreshing lemonade. For a much younger feel, you can opt for soda bottles and spruce them up with fun lemon straws!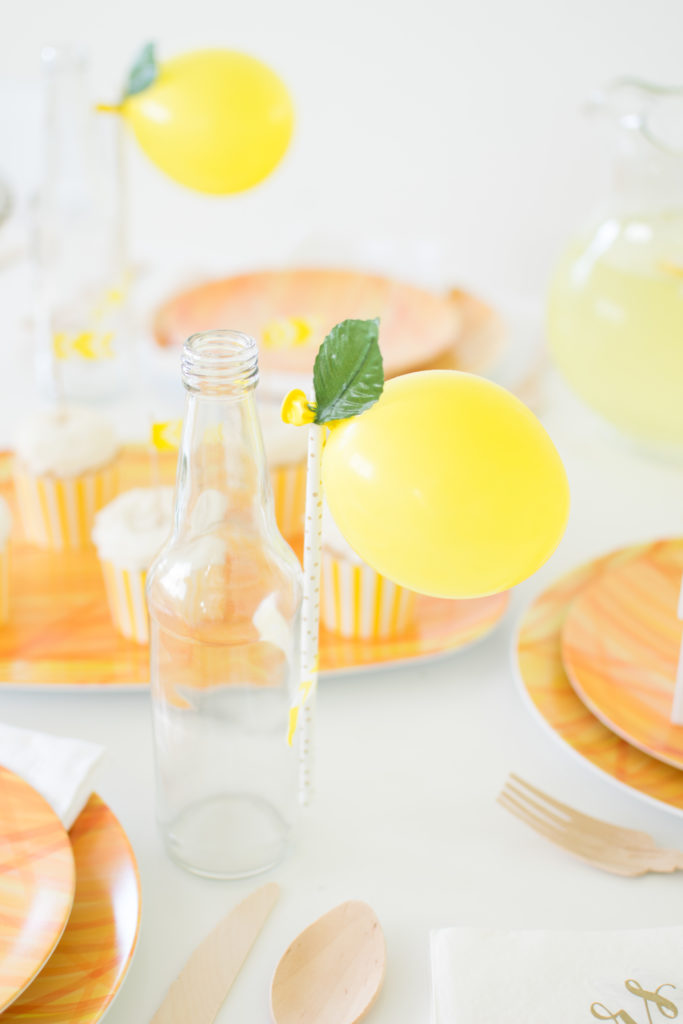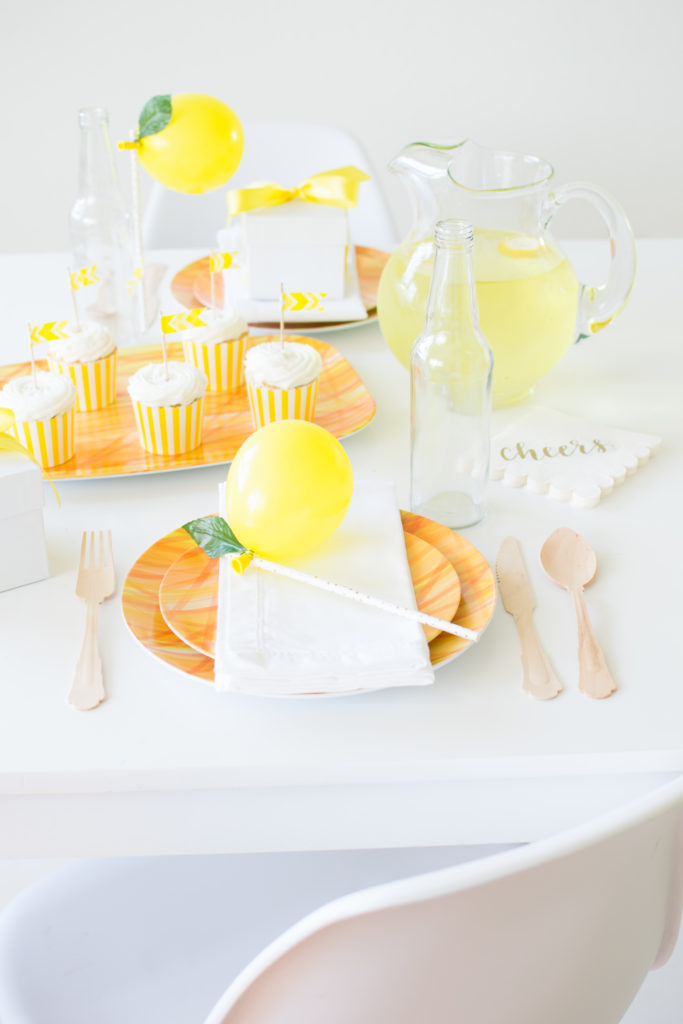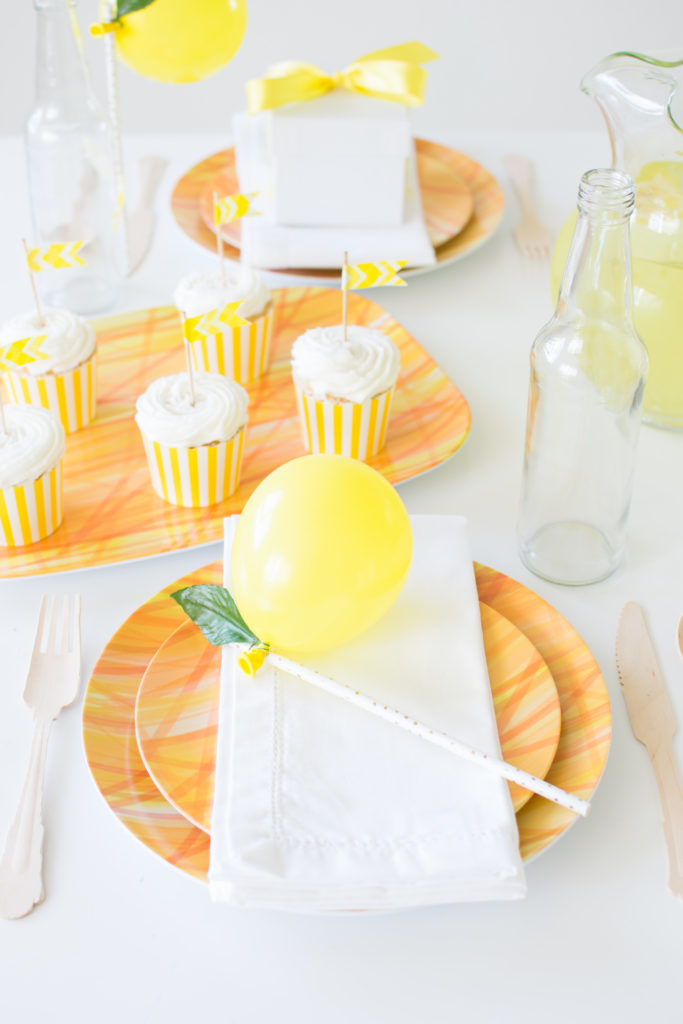 TRY OUR DELICIOUS SPARKLING MAPLE LEMONADE RECIPE
GET THE LEMON BALLOON TUTORIAL HERE.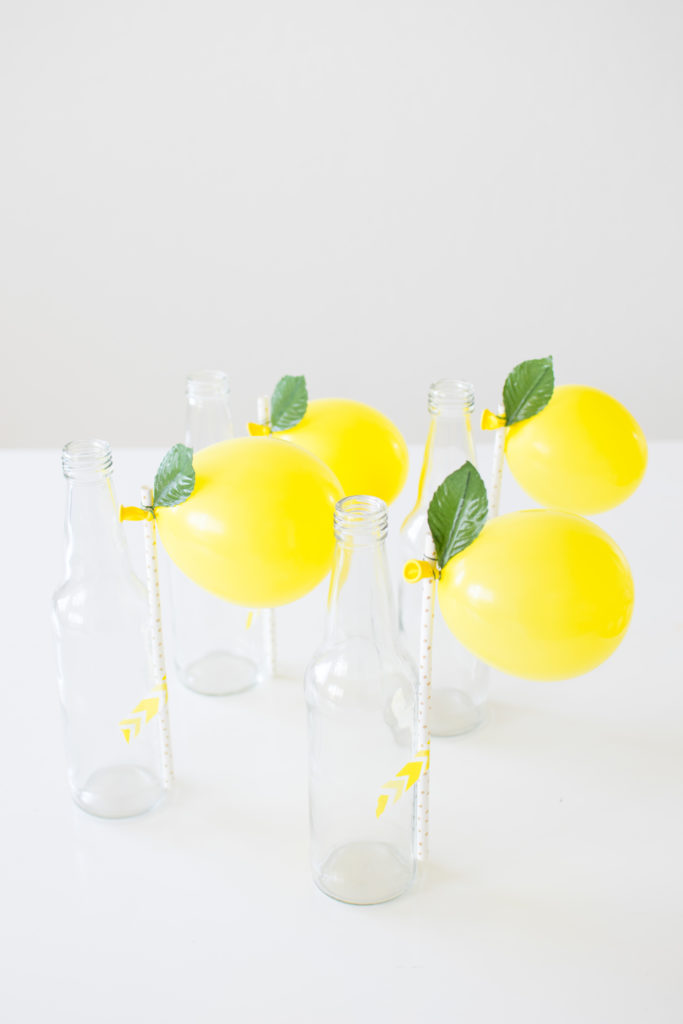 SWEETS
Whether you are serving lunch or dinner, desserts are a must. Satisfy your guests' sweet tooth with a simple cake and cupcakes. If the occasion is to celebrate a loved one's birthday, you can simply add a long candle in coordinating color. If you are just celebrating the season, you can dress up your cake with a DIY lemon balloon straw.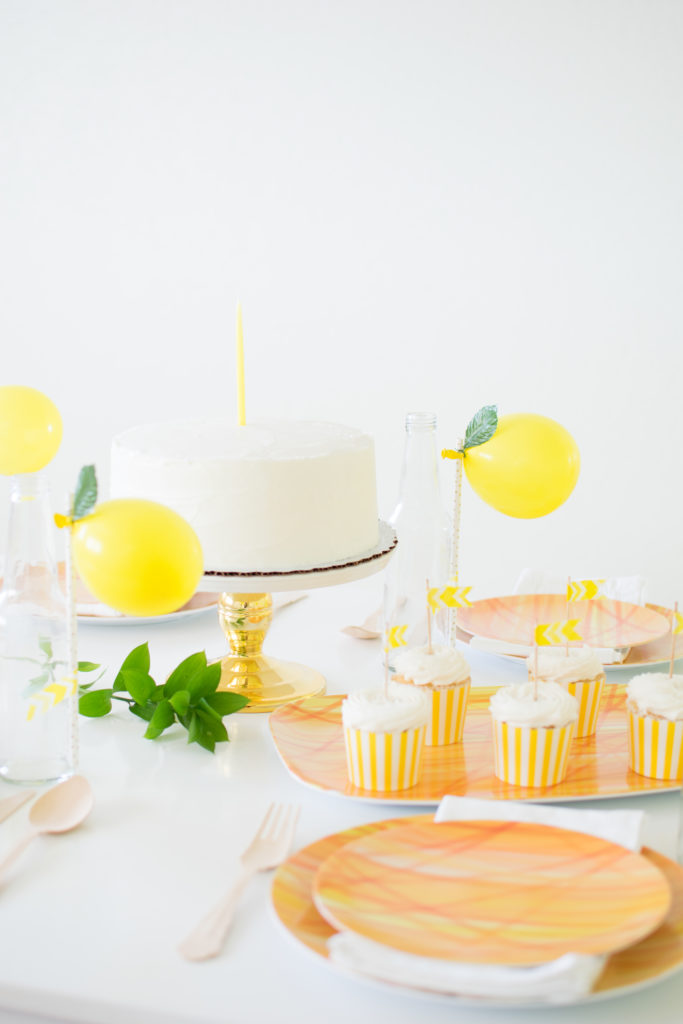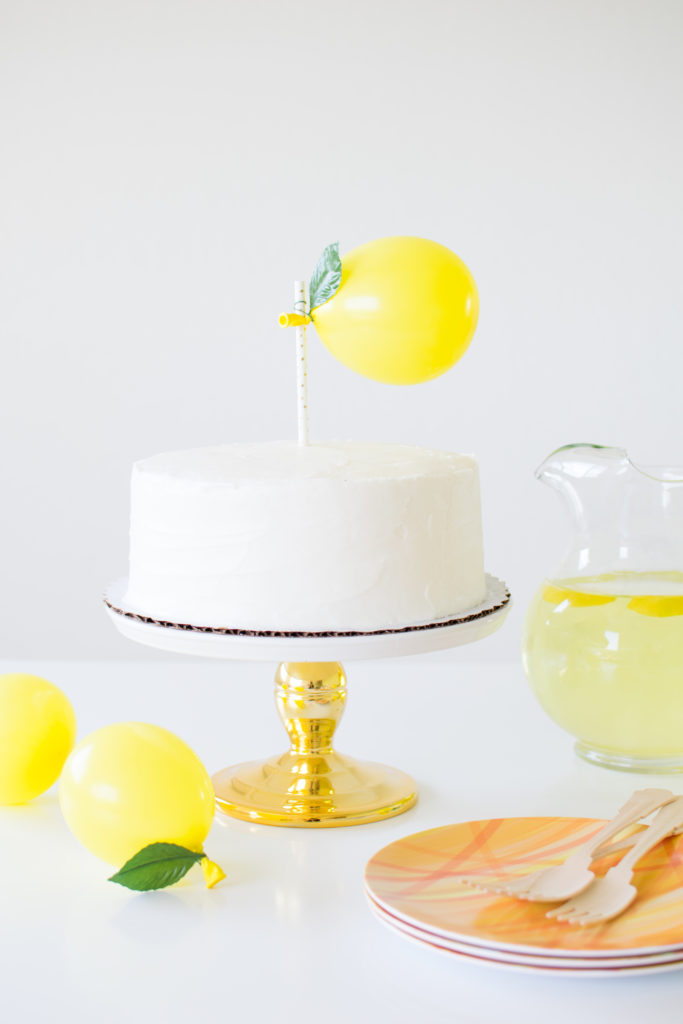 For serving the perfect and easy cupcakes, dress them up by using coordinating baking cups and mini flags you can make using toothpick and washi tape! Easy peasy!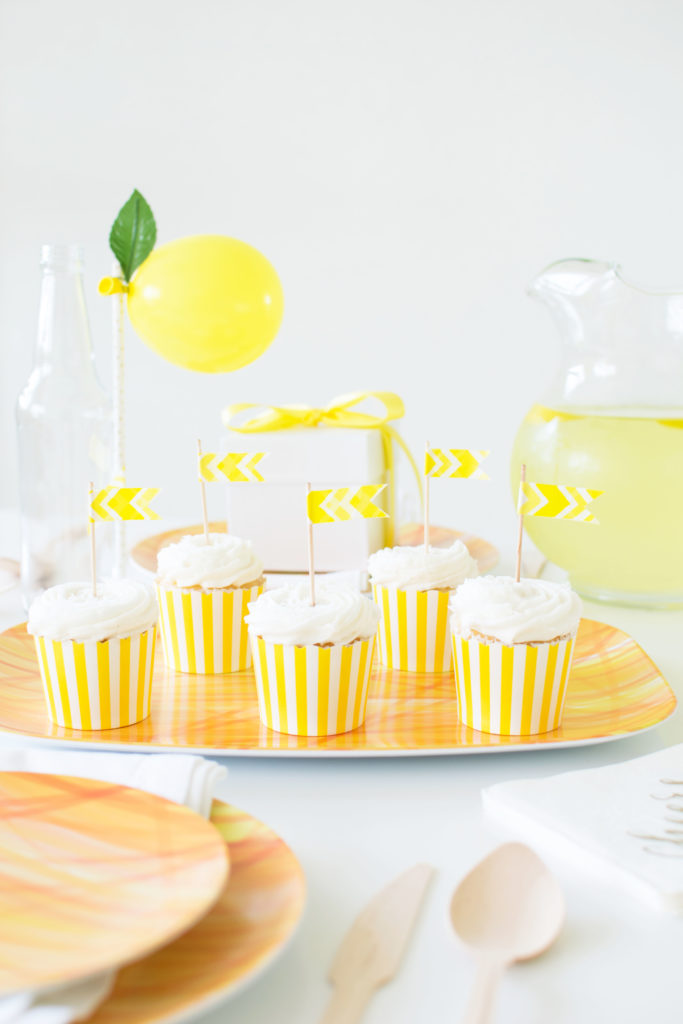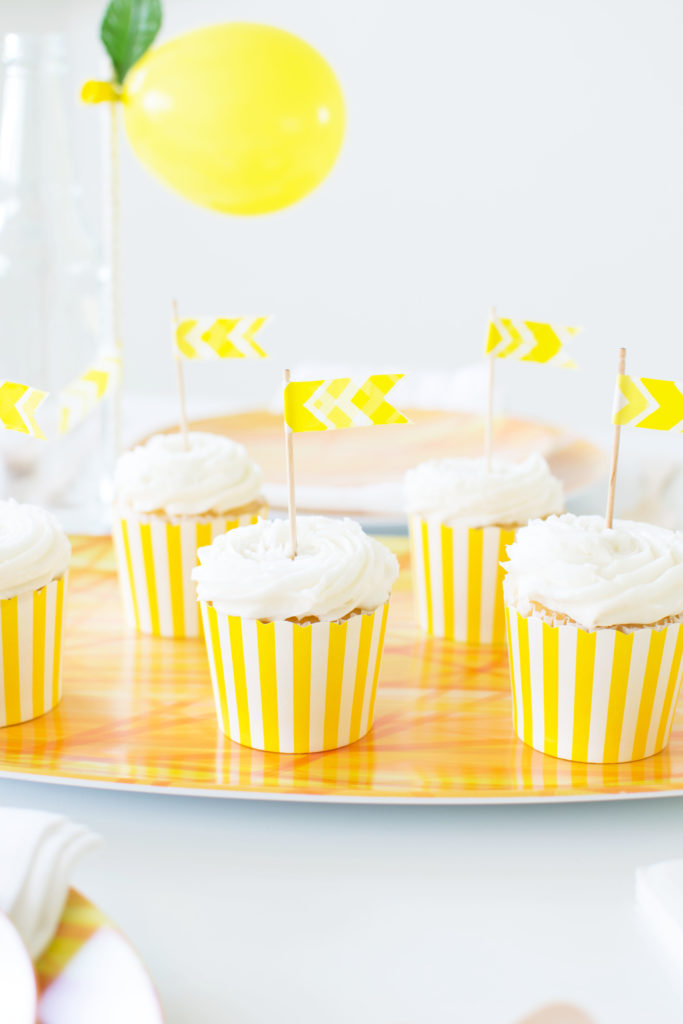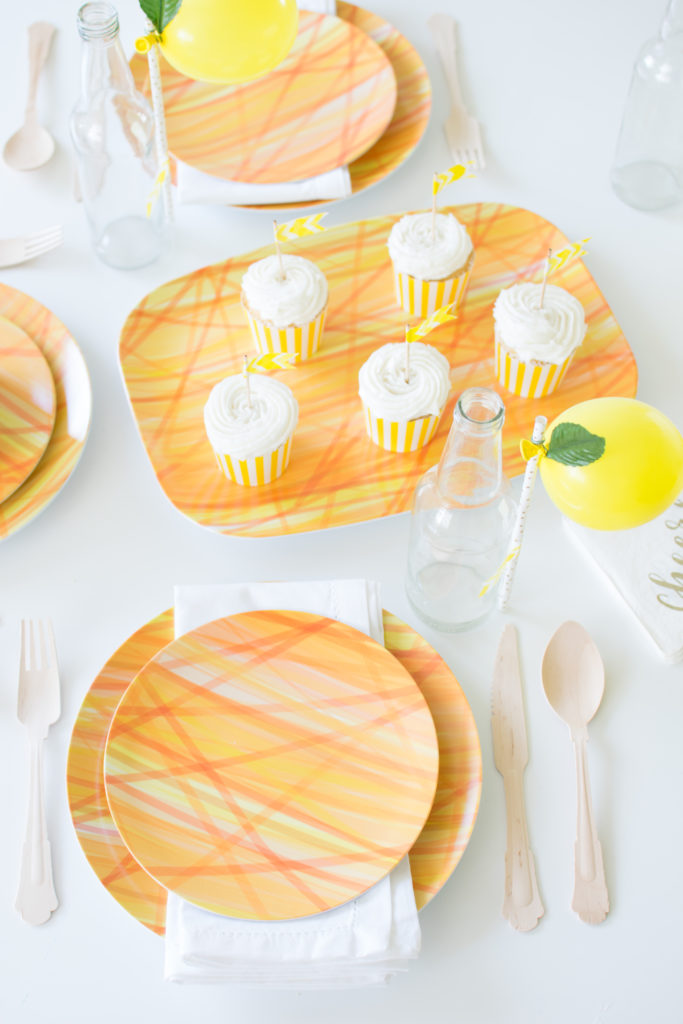 I hope you recreate this easy yet fun tablescape for your next summer gathering!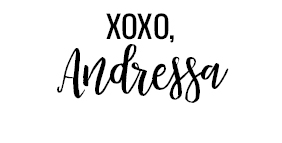 Styling & Photography: Andressa Hara of Twinkle Twinkle Little Party
Melanine Plates and platter: The Plate Shoppe