This post might contain affiliate links. Please read our full disclosure. All opinions stated are based on my own experience.
If you are looking for last minute Father's Day cards, these fiesta inspired card designs are super festive and will complement any Father's Day's gifts for all the fiesta loving dads out there!
If dad is a big taco lover, this taco Father's Day card is for him! How precious is it? This is my daughter's pick for Brian and I am sure he will love it! Shop Taco 'About The Best Dad Ever or this EspeTacolar Dad design.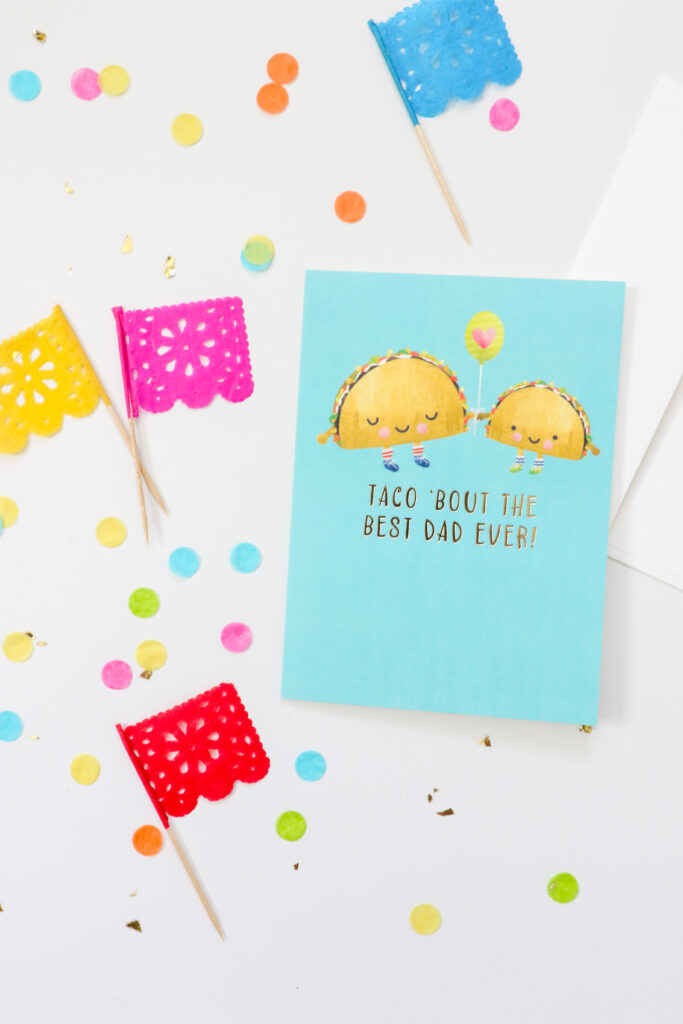 In queso you are wondering what card to get for a tortilla chip loving dad, look no further! Shop this adorable Nacho Average Dad card and put a big smile on dad's face. Make sure you have a bag of tortilla chips to go with it. My oldest son picked this one because he is a tortilla chip lover himself.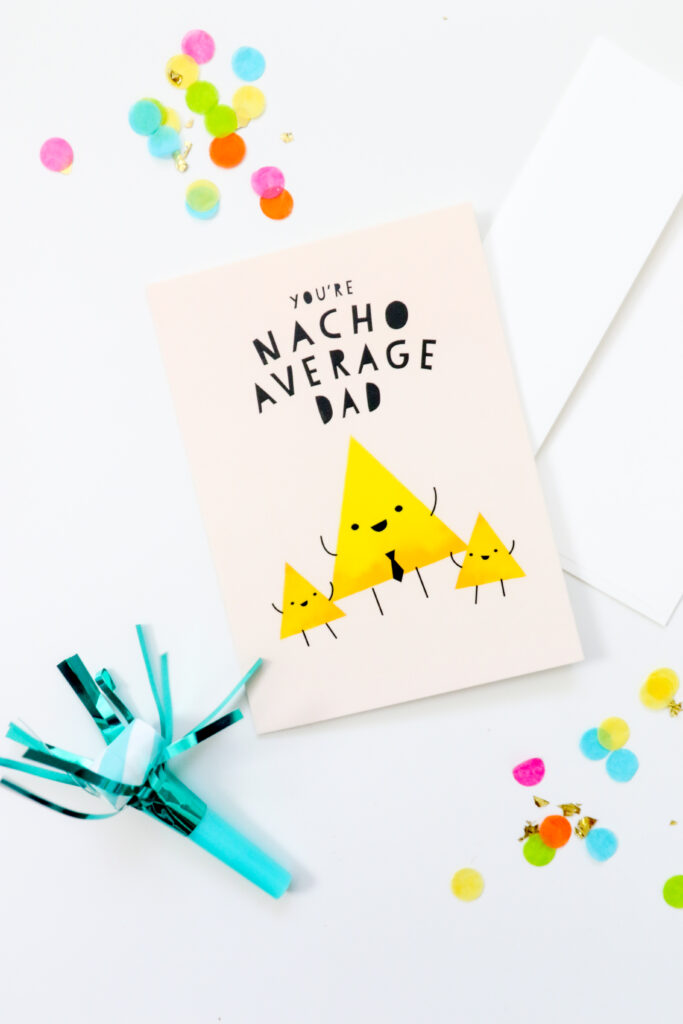 This Cactus Father's Day card design is ideal for those dads who are always finding an excuse to throw a fiesta. Shop this festive Nacho Average Dad Cactus card and celebrate in style. Don't forget to ask mommy to have his favorite margarita ready!
Thank you for stopping by, friends. I hope you celebrate Father's Day in a very sweet and special way!