This post is sponsored by General Mills. All opinions stated are my own.
I am all about intimate celebrations at our house and I am always looking for easy yet fun ideas to add a special touch to our holiday parties.
Easter is around the corner and I am so excited about all things Spring, especially after two snowstorms in Texas left so many of us with no power and water. Not to mention, a food shortage. The moment the supermarkets started to be restocked again, I ran to my nearest Walmart to purchase everything I needed to recreate these Easter Crescent Wreaths by Pillsbury™!
The kids and I got so inspired by these adorable bites so we thought they would be perfect to celebrate the beginning of Spring, which will be here sooner than we think.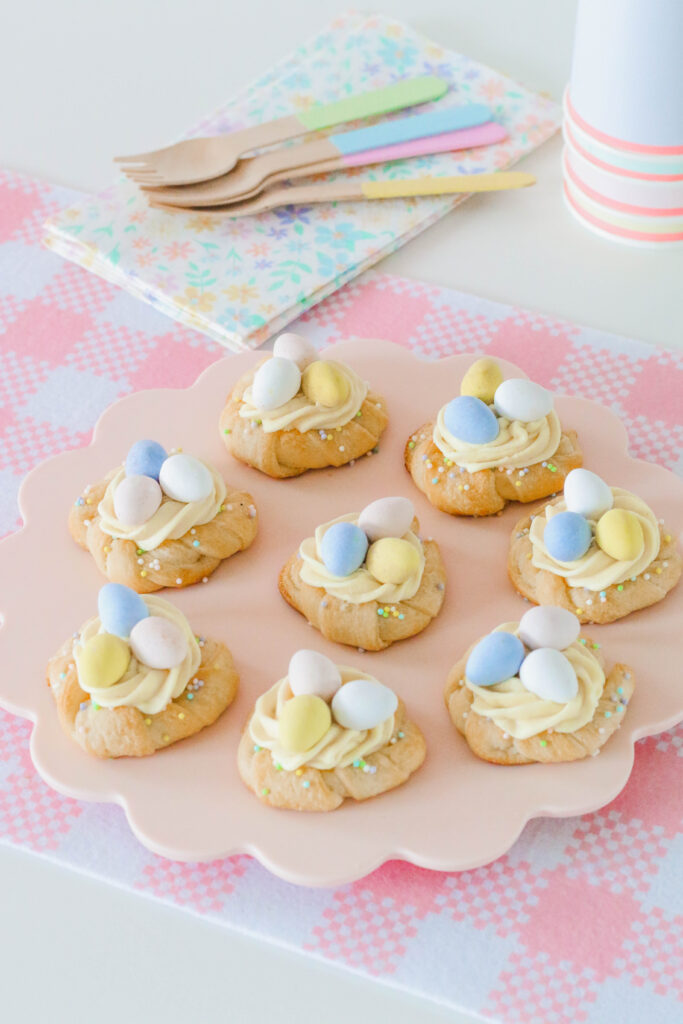 As I have mentioned, I stopped at my local Walmart to purchase everything I needed to make my very own delicious Easter Crescent Wreaths and simply followed the step-by-step video on PIllsbury's website. They are simple to make and require very few ingredients. One thing I did not make was the buttercream. I used store bought buttercream frosting due to the food shortage here in Texas and we are still having a hard time buying the essentials, especially milk! I encourage you to follow the buttercream recipe if you can.

My kids were so excited about the final result. Aren't they super cute? They said they look like little nests.
Easter Crescent Wreaths
Ingredients:
Wreaths
1 can (8 oz) Pillsbury™ refrigerated crescent dough sheet
1 tablespoon butter, melted
1 teaspoon rainbow nonpareils
1 1/2 teaspoons granulated sugar
Topping
Candy-coated chocolate eggs
Store bought icing or you can make your own buttercream following the video.
Steps:
Heat oven to 375°F. Line cookie sheet with cooking parchment paper.
Unroll dough sheet onto cutting board, and reshape into 12×8-inch rectangle. With pizza cutter or sharp knife, starting on short edge, cut dough into 8 (12-inch) strips. Working with one strip at a time, roll slightly into 12-inch rope. Make small loop on one end, creating short tail and long tail of dough. Wrap long tail of dough around loop 2 to 3 times.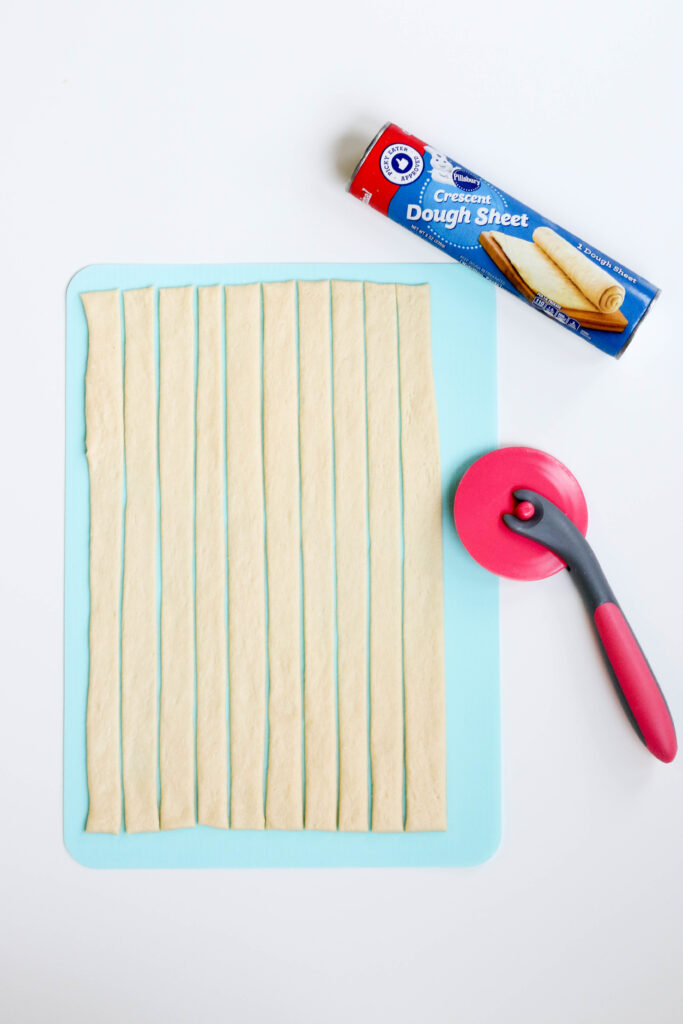 3. Wrap short tail of dough around edge of loop, and tuck through center, pinching to secure, creating wreath-shaped roll. Place onto cookie sheet, and gently press dough almost together in center, leaving a small well in center. Repeat for remaining dough.
4. Brush tops of dough rolls with melted butter, and sprinkle with nonpareils and granulated sugar.
5. Bake 9 to 12 minutes or until golden brown and dough is baked through. Remove from cookie sheet; place on cooking rack. Cool completely, about 30 minutes.
6. Pipe frosting into center of each wreath; top with chocolate eggs.
And just because it's an intimate Easter celebration at home, doesn't mean I can't make it extra special for my family.

I set up an Easter-inspired tablescape in cheerful spring colors and patterns and had our Pillsbury™ Easter Crescent Wreaths as the focal point by displaying them on a cute platter in the center of our table.
Just one more close look at these cuties!
I really hope you feel inspired to start prepping for Spring and get your family in the kitchen to bake something yummy and special for the season!
Happy baking, friends!
xoxo,
Andressa