Hello, friends!
Spring has sprung and we have the cutest and easiest DIY for you! I was recently looking for simple and inexpensive decor ideas for a Spring Tablescape. I wanted to incorporare pretty flowers, daisies to be more specific, but I couldn't find anywhere that day. My local supermarket had beautiful blooms similar to daisies and baby's breath for $3.99 so that was perfect! I decided to put together mini flower pots using peat pots I already had in my inventory.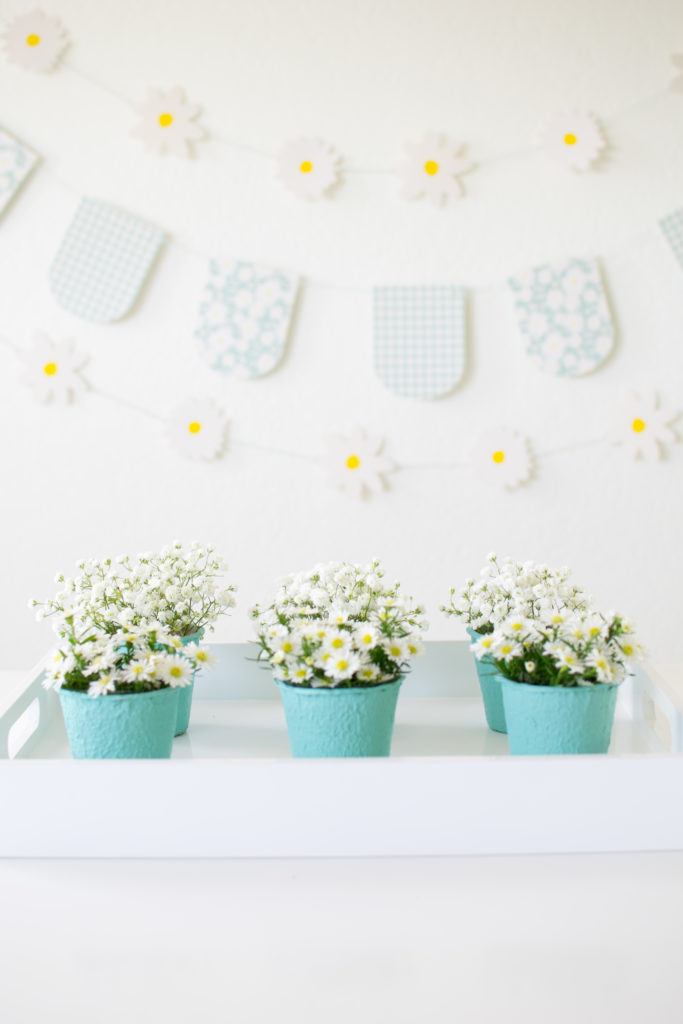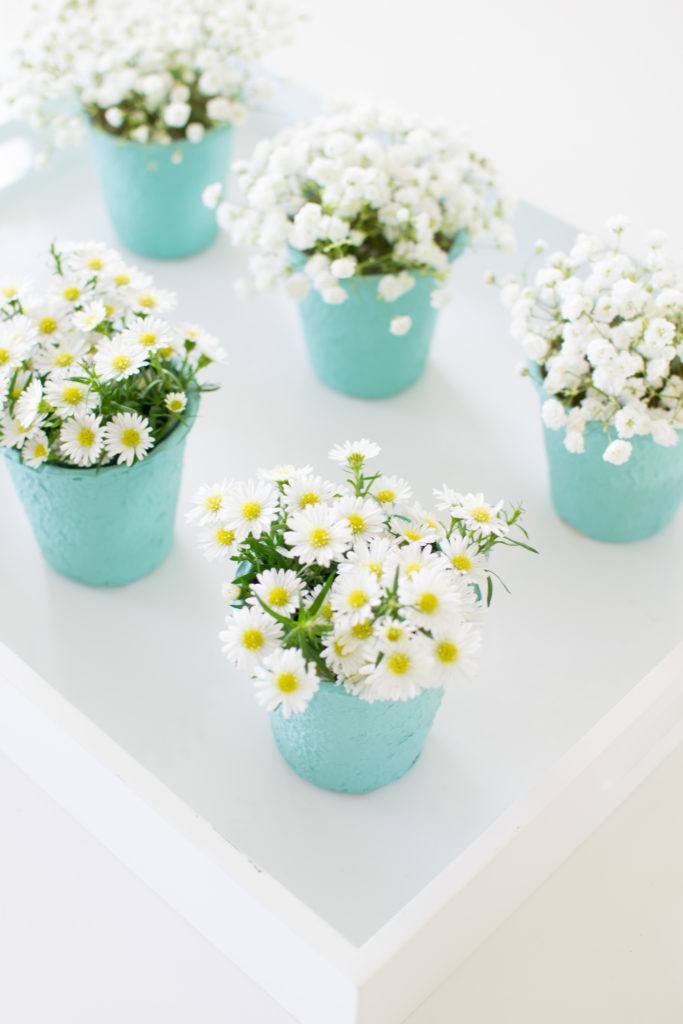 I am no flower expert. I put this idea together to use the mini flower pots as my centerpiece for our Spring Tablescape set up. Luckily, they lasted a few days. I just kept adding water and food.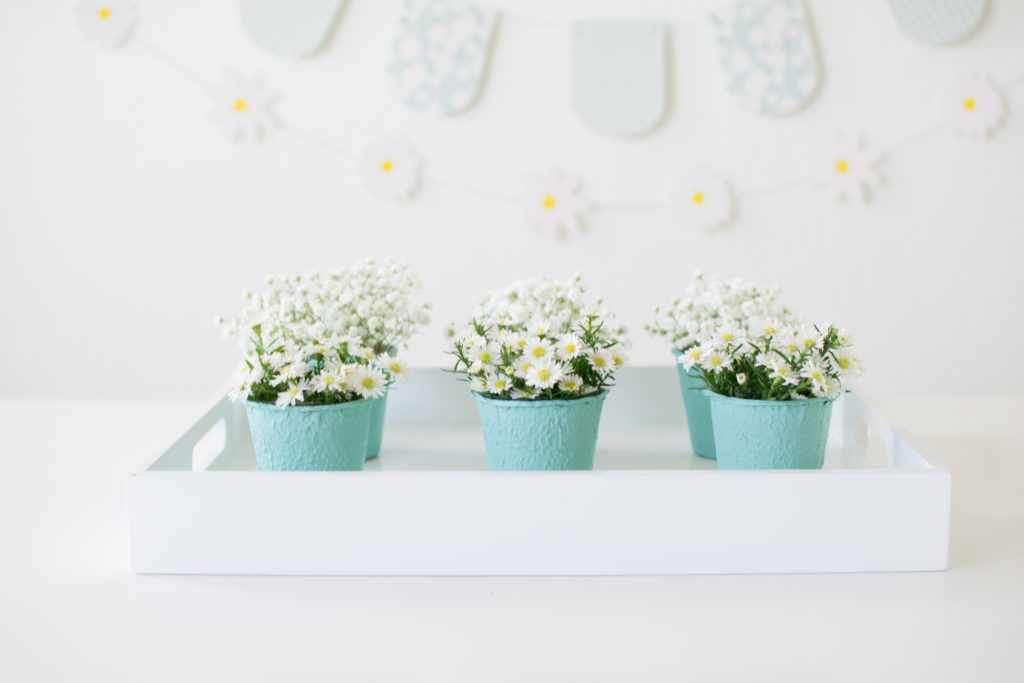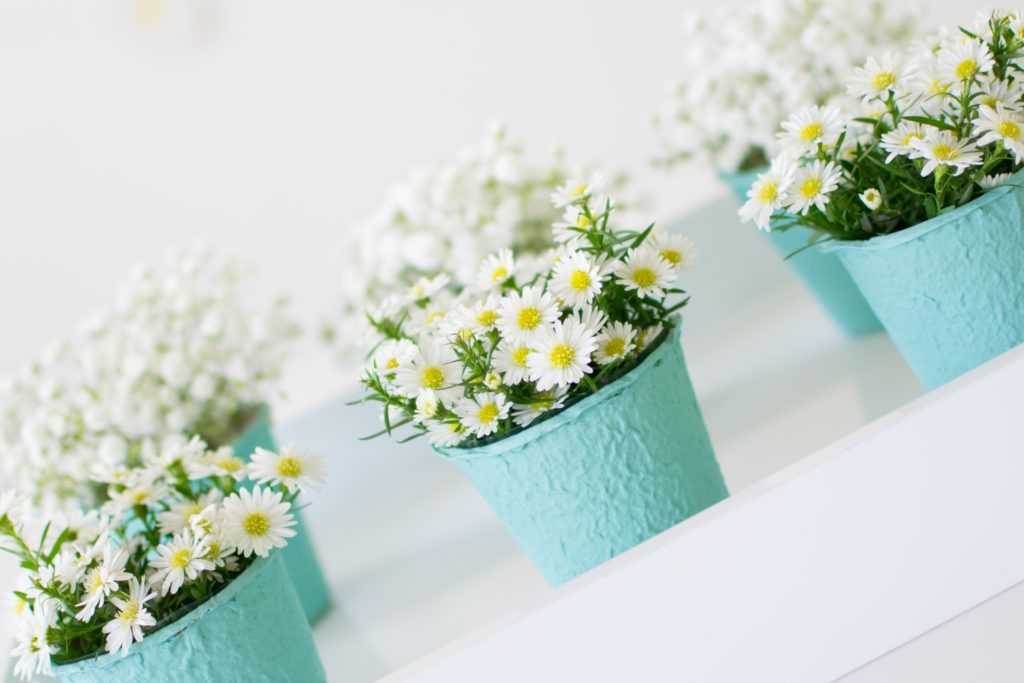 WHAT YOU WILL NEED:
flower of your choice
peat pots
plastic cups
paint (color of your choice)
paint brush
scissors
water
flower food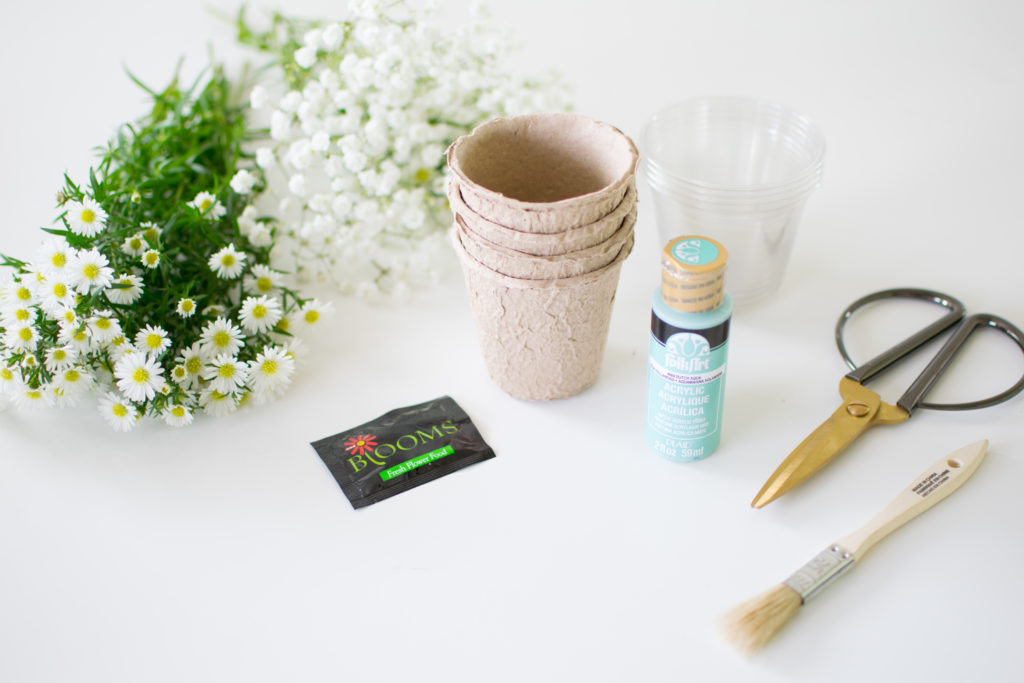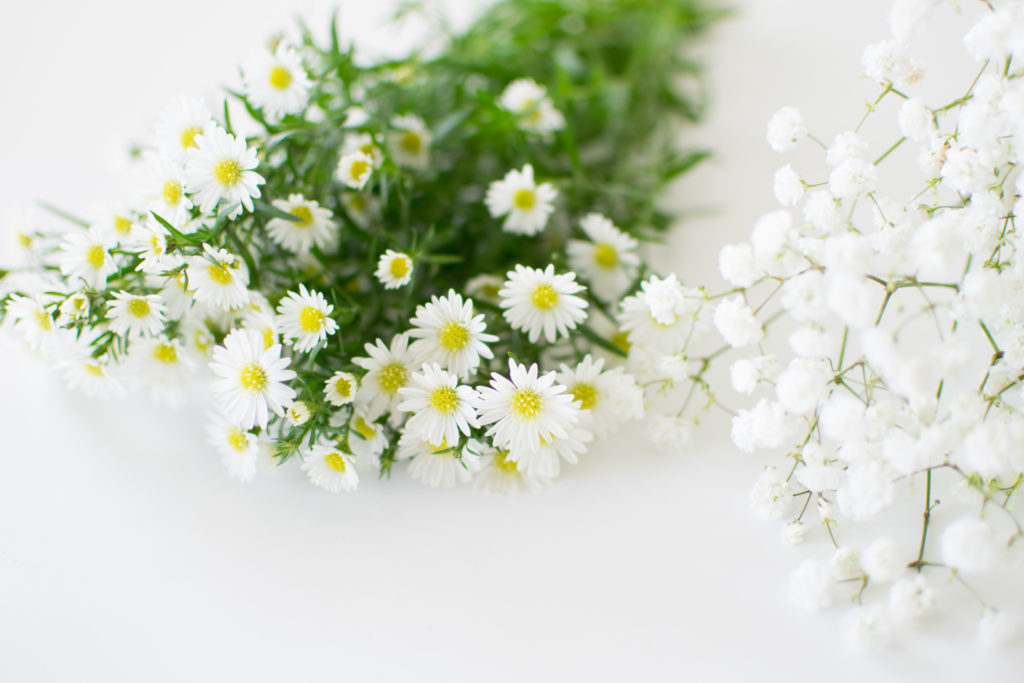 STEP 1: Paint the pea pot in the color of choice. Let it dry completely.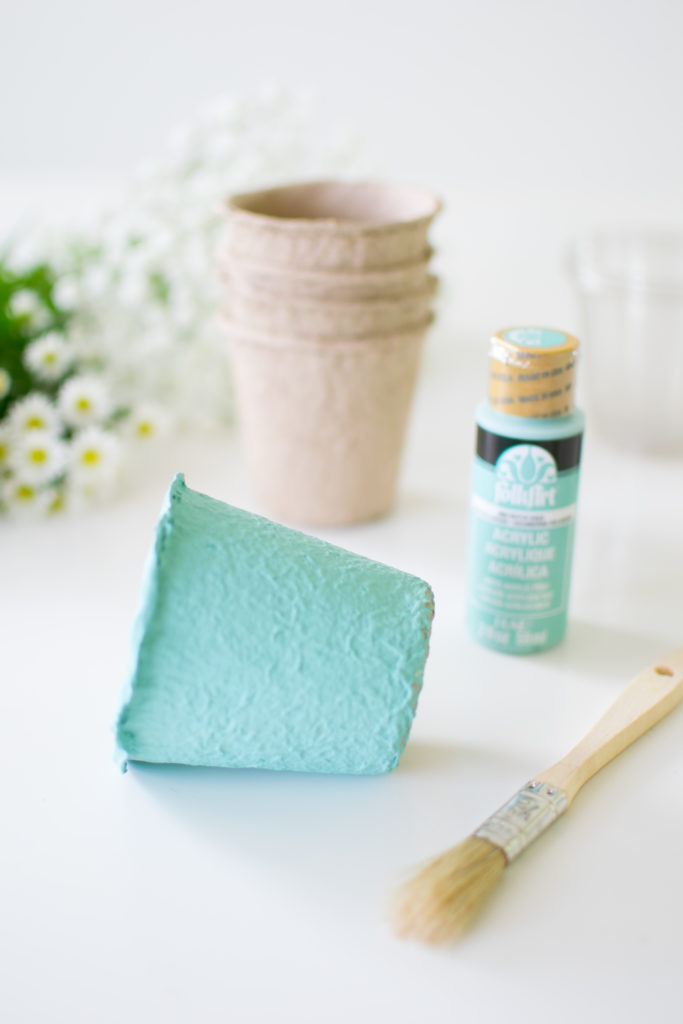 STEP 2: Cut the plastic cup to fit the peat pot.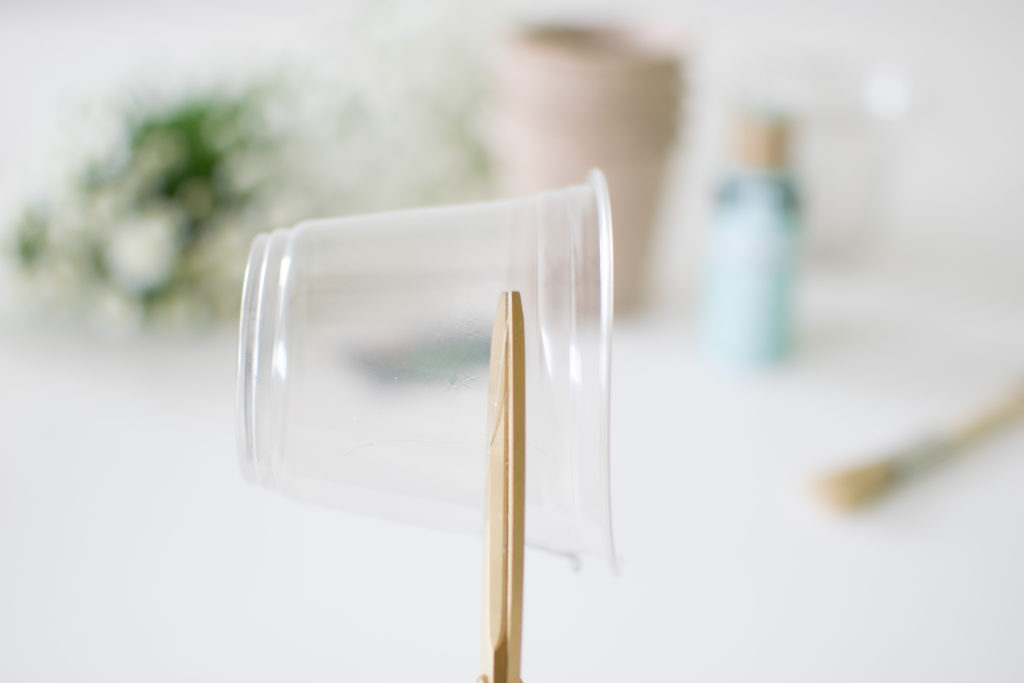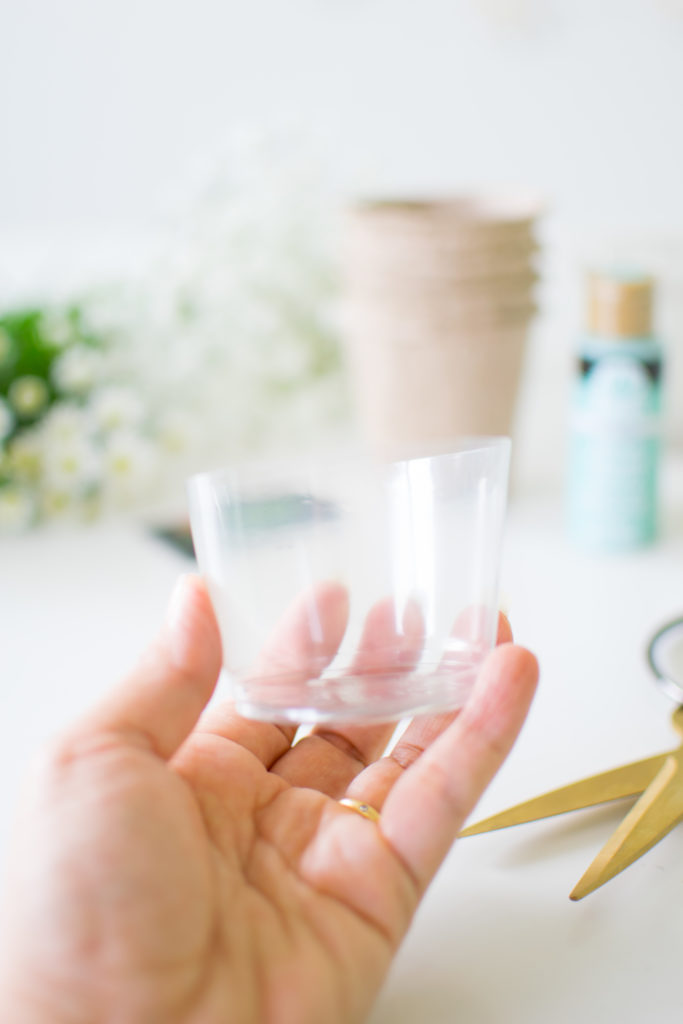 STEP 3: Fill the cup with water and sprinkle a little flower food.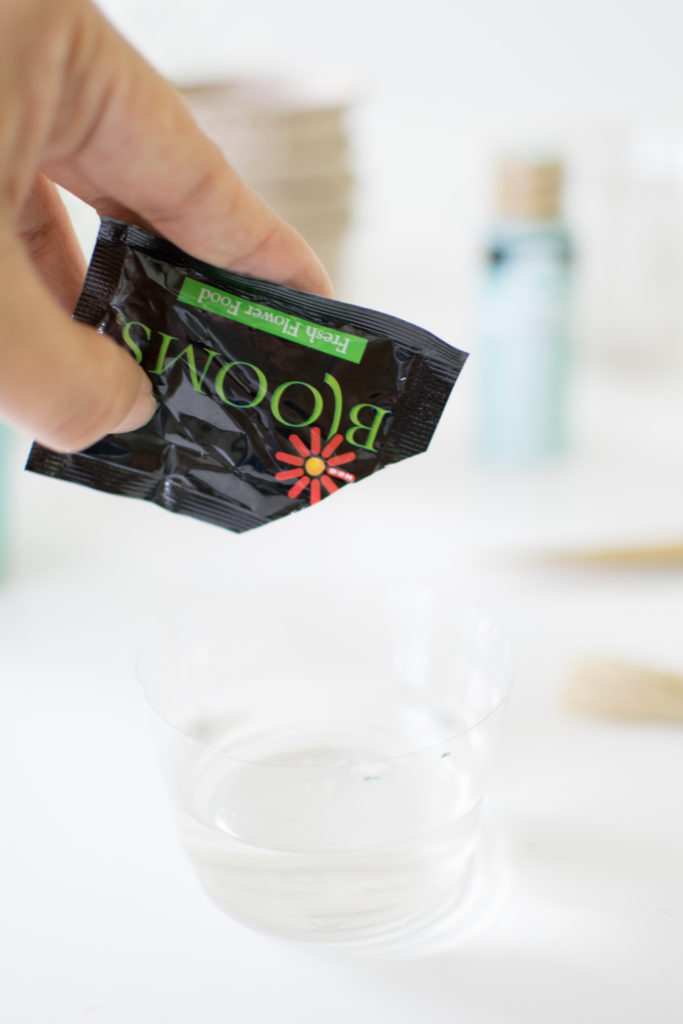 STEP 4: Arrange flowers in the cup.
Note: You can do the other way around. Place the plastic cup in the peat pot, then add water, food and the flowers.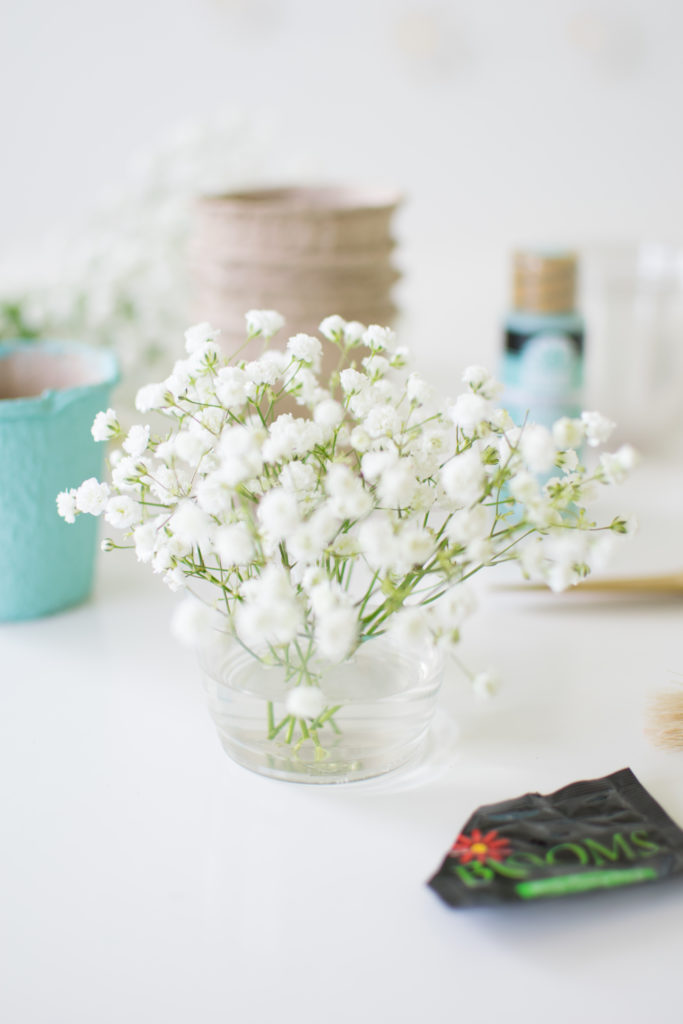 STEP 5: Place flower cup in the peat pot.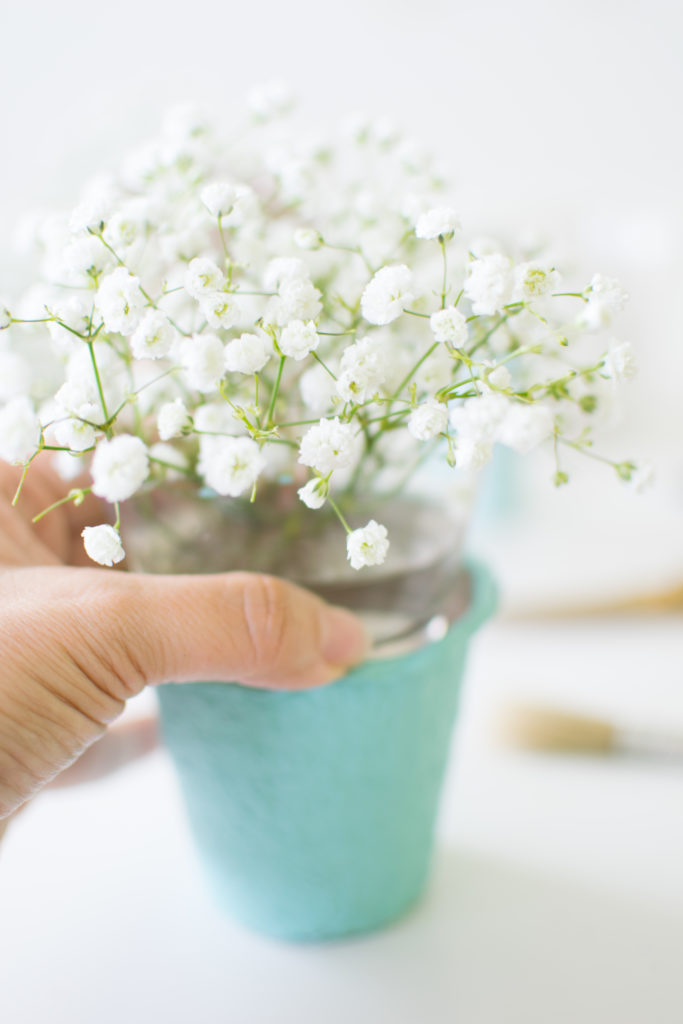 Ta-da! Adorable mini flower pots to brighten up your party set up or any spot around your house!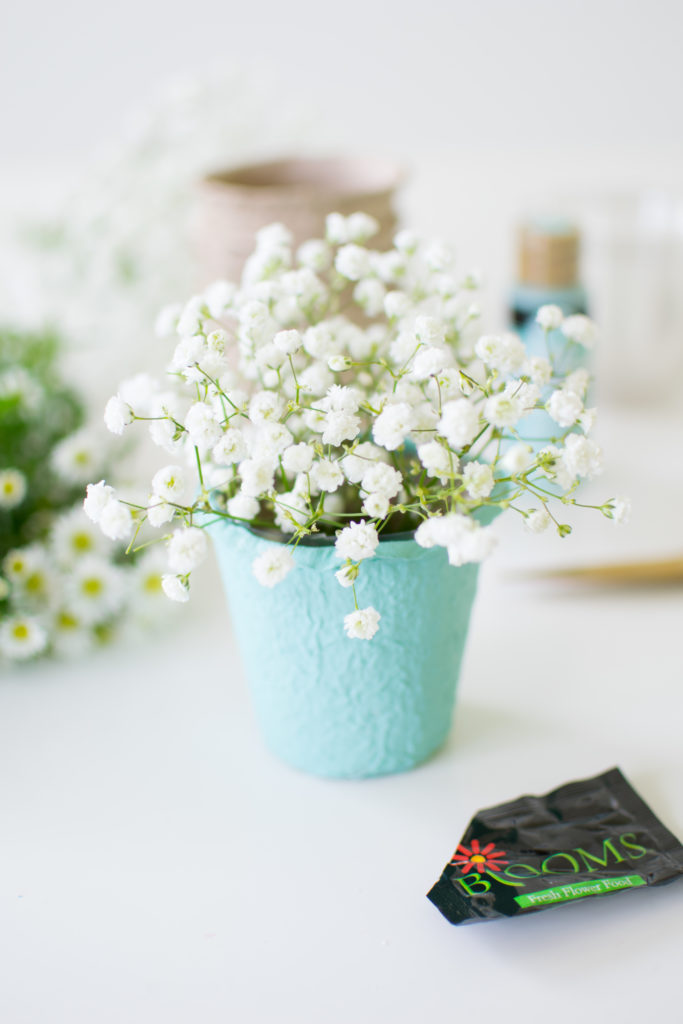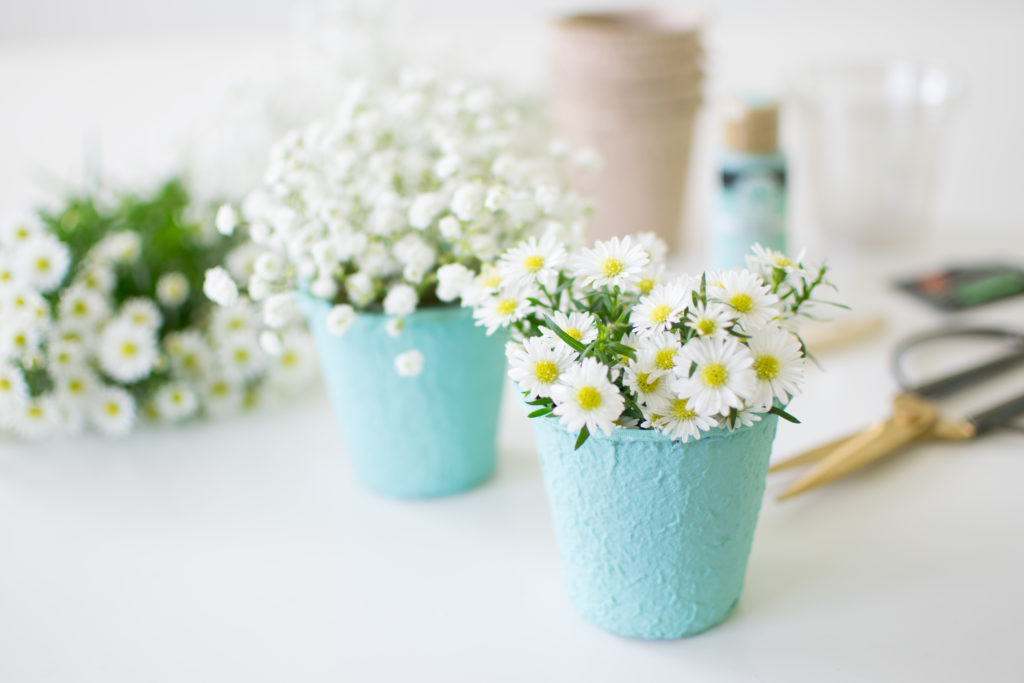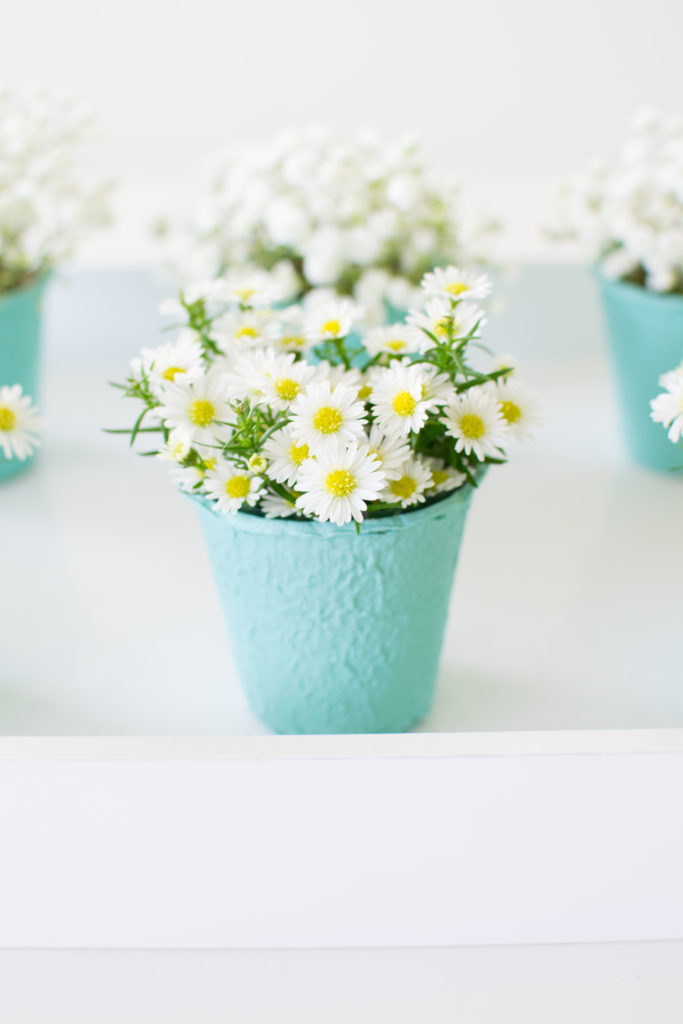 Don't they look adorable? They were perfect for our Spring Party set up!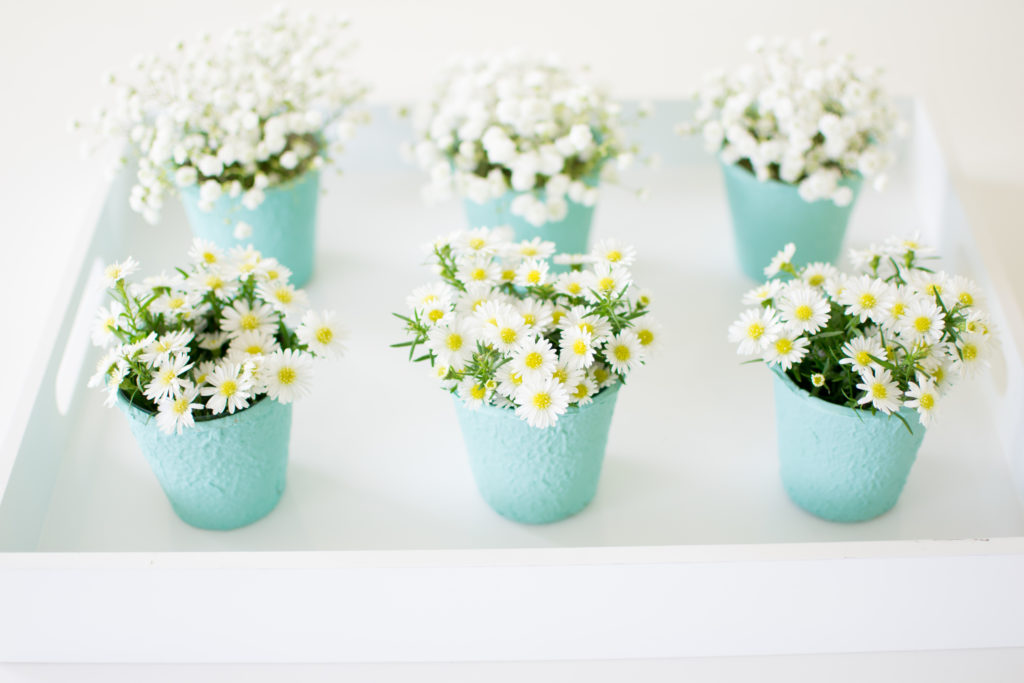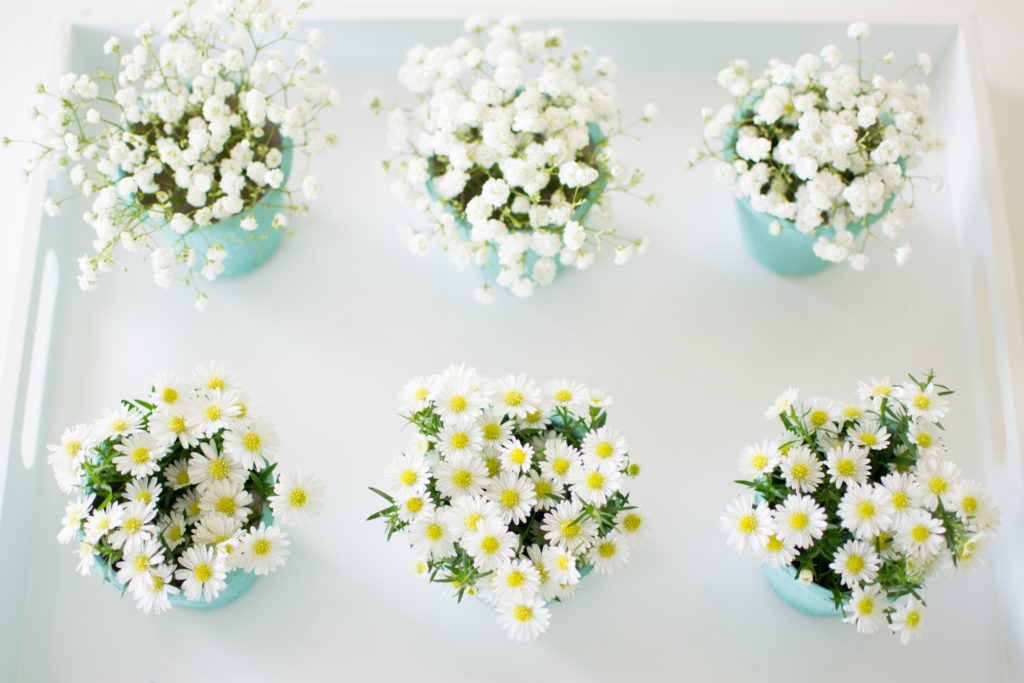 They make the perfect take-home favors as well! Simply add a chalkboard tag and use chalkboard pencil for a sweet message.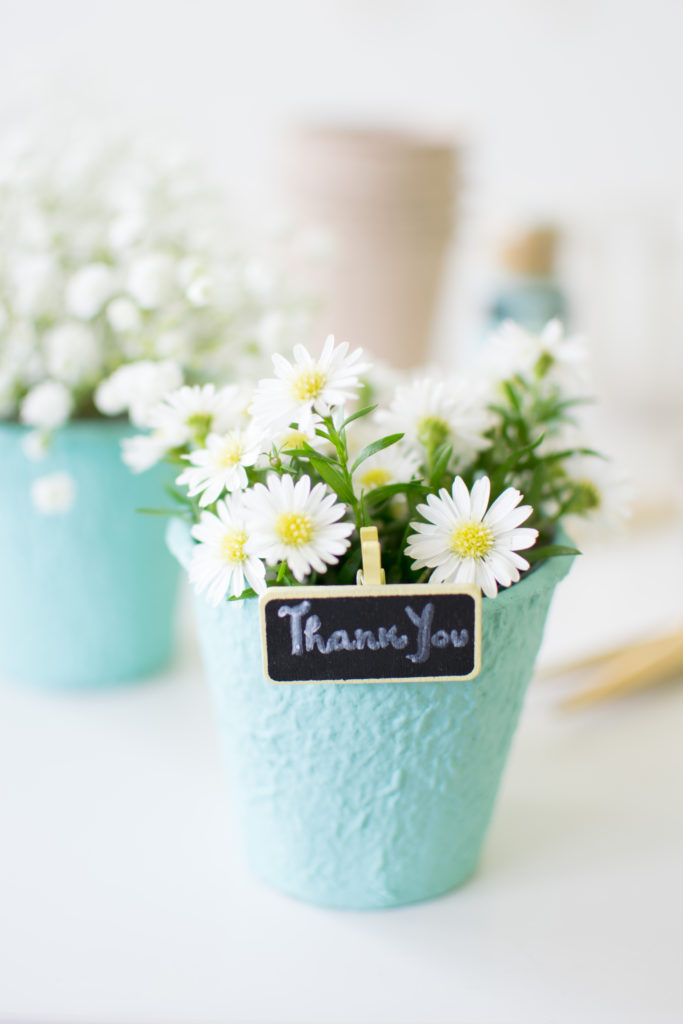 Styling & Photography: Andressa Hara of Twinkle Twinkle Little Party
Tag us on instagram @twinkletwinklelittleparty if you use this idea! I would love to see what you do! Don't forget to save this sweet idea to your Pinterest board as well!
LOVE THIS POST? PIN FOR LATER!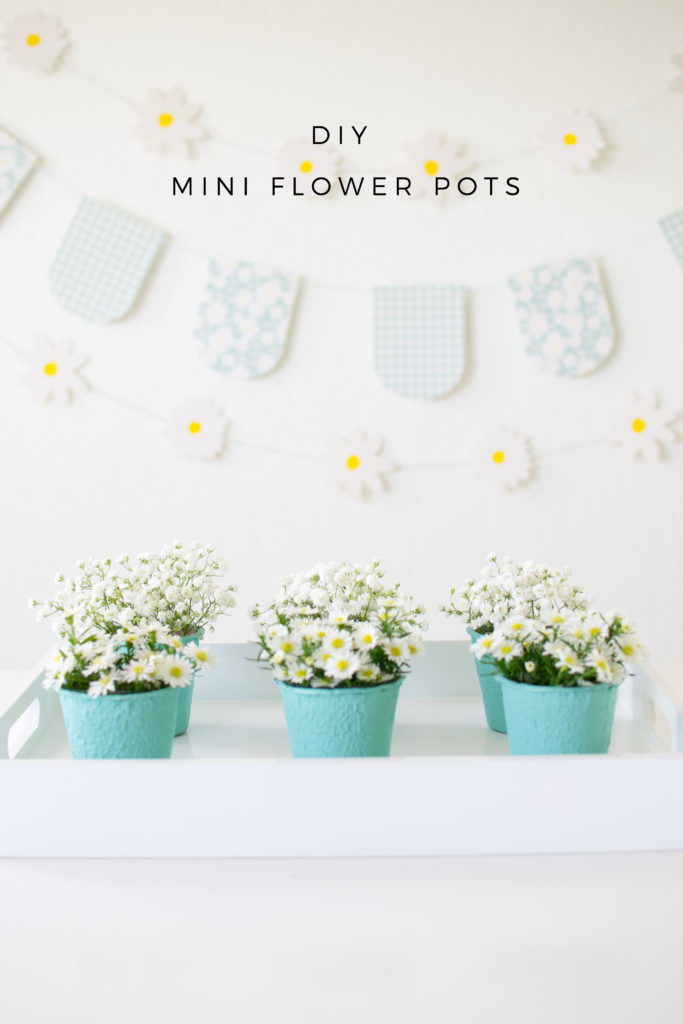 CLICK HERE TO SEE OUR DAISY INSPIRED TABLESCAPE