DIY Easter Bunny Baskets for the kids. This is a sponsored post written by me on behalf of HERSHEY® for SheSpeaks. All opinions are 100% mine.
Easter will be here sooner than we think. This year is flying by, friends!
Last Easter, I was recovering from a c-section. My baby boy was about 2 weeks old only, which means he will be turning 1 soon. How crazy is that!

Even though I was still feeling a little sore and sleep-deprived with a newborn at home, that didn't stop me from doing our Annual Easter Egg Hunt! It's our sweet family tradition! My husband and I decided to hide the eggs indoors instead. Our two older kids had fun regardless!

We are getting super excited about this year's Easter Egg Hunt already and thanks to HERSHEY® we are getting a head start!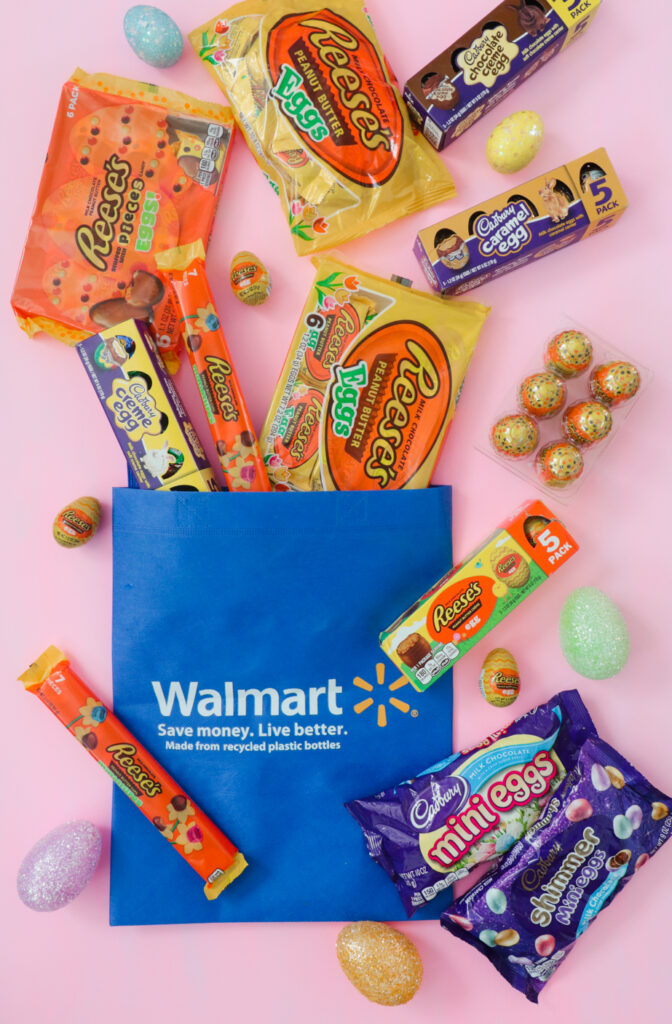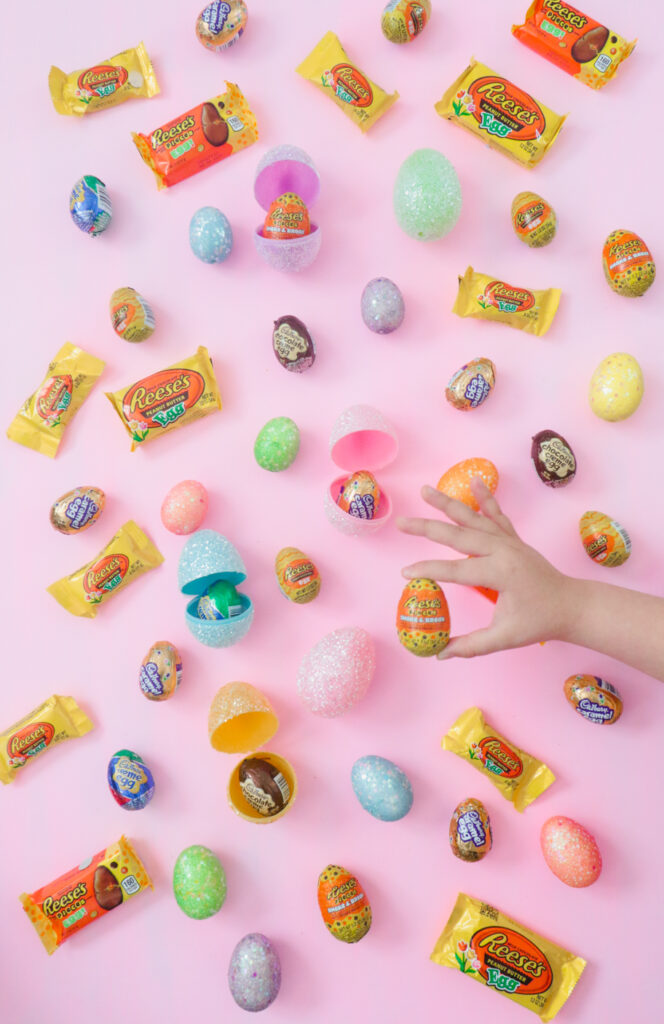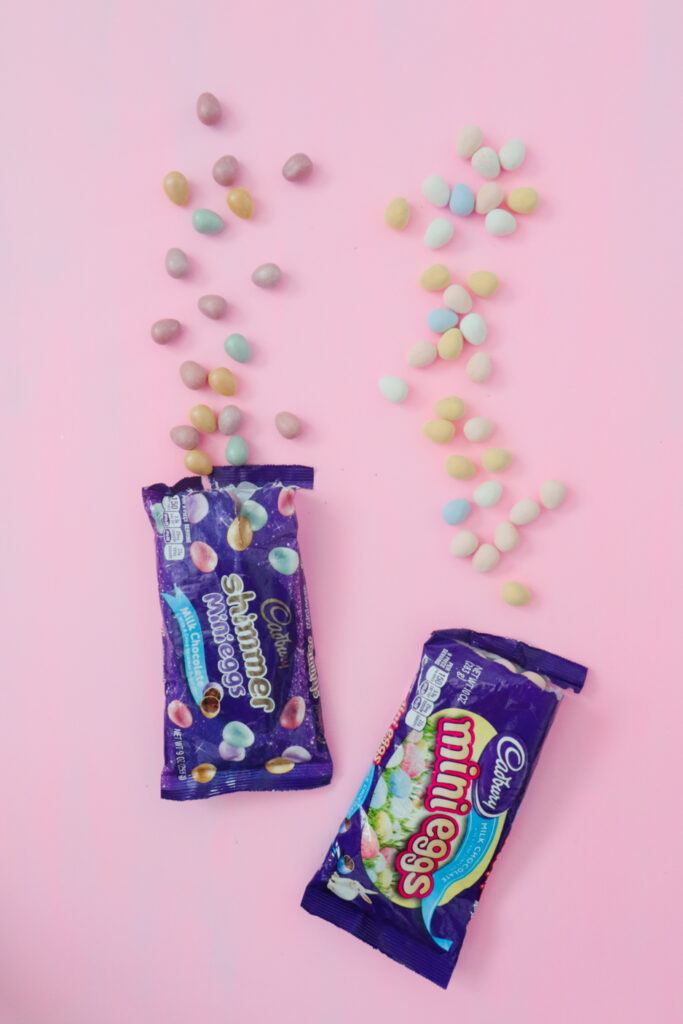 To help you plan ahead for Easter festivities, I am sharing easy DIY ideas on how you and your little ones can create your own Easter Bunny baskets! They are wonderful to put together the cutest Easter baskets filled with goodies and they can also use them for an at-home Easter Egg Hunt!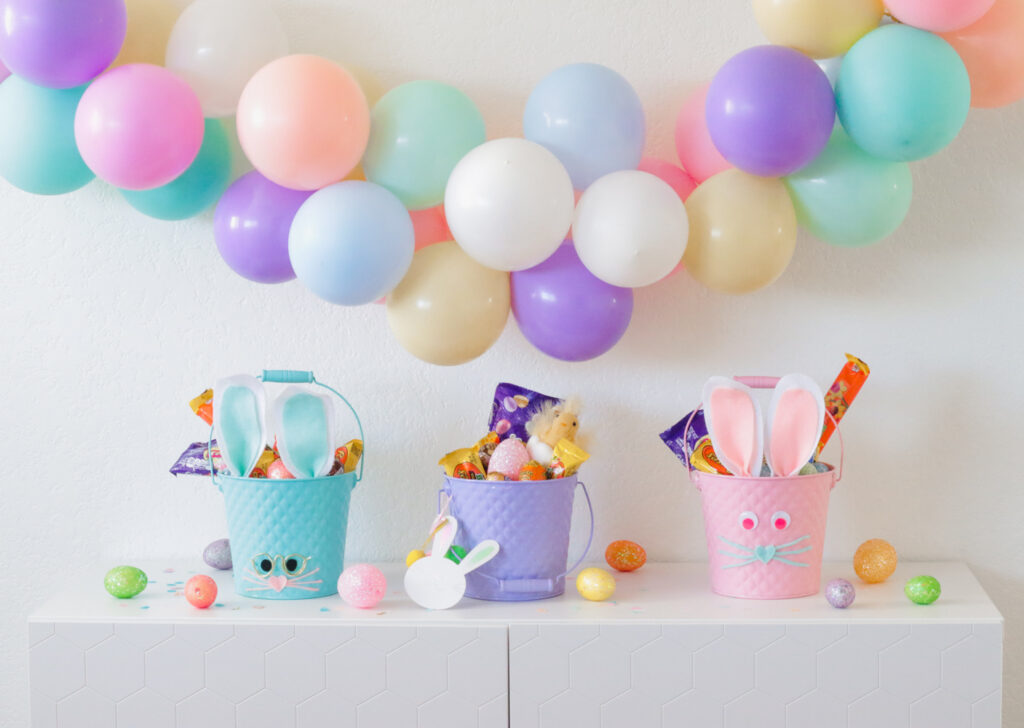 I bought our supplies at Walmart- metal baskets, felt, googly eyes, bunny tags, wire, pipe cleaners and more. You can also pick up all the REESE'S Peanut Butter Eggs and Cadbury Eggs you need at great prices with Walmart Grocery Pickup. , shopping is quick and easy.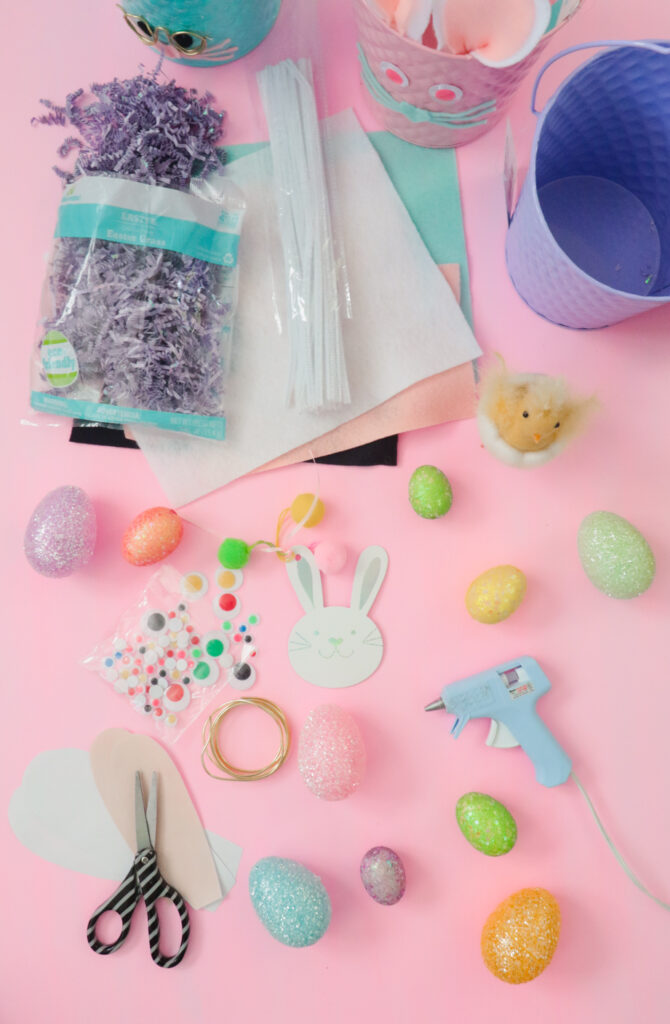 I kept it simple so the kids could decorate without feeling frustrated (yes, that happens a lot during craft sessions. I am sure you can relate!) Just make sure you assist them with the glue gun. My kids absolutely love using the glue gun, so whenever they have the opportunity to use one, they get so excited!

Step 1:
We drew bunny ears in two different sizes on a piece of paper, cut them out then traced them on felt. We cut them out again and secured them with hot glue. (We used white for the outer ears, pink and mint green for the inner ears.) We attached the ears to our metal baskets using hot glue.

Step 2:
Using felt, we made the noses, whiskers and eyes.
My daughter decided to use googly eyes for her basket.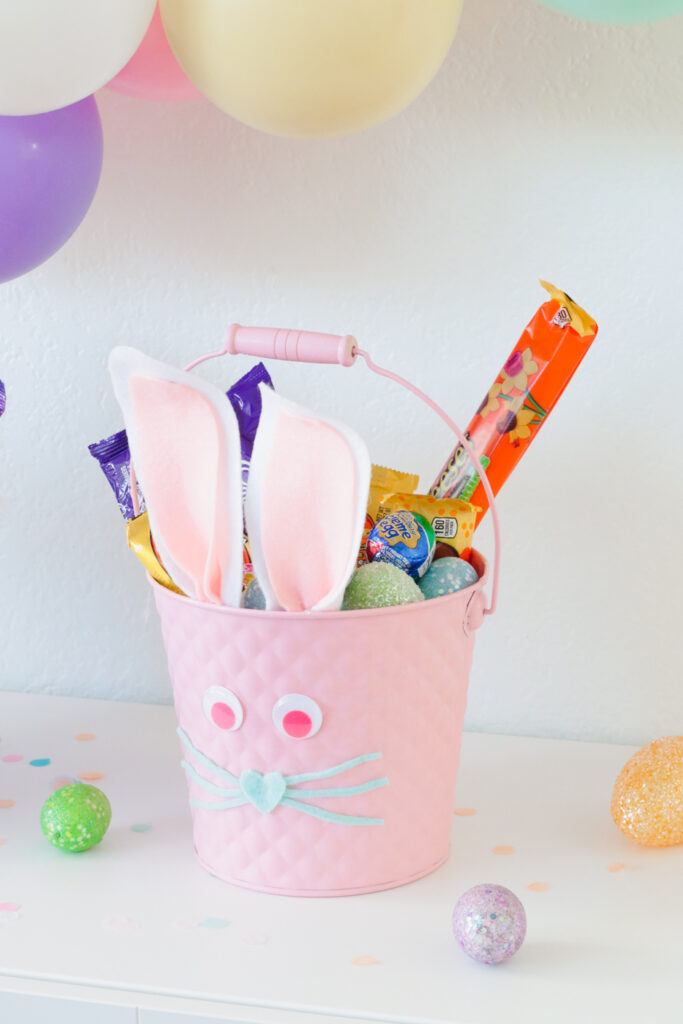 My son made a pair of glasses using metal. "Because I am a nerd, mom!" I have to agree he is a little nerdy but he doesn't wear glasses!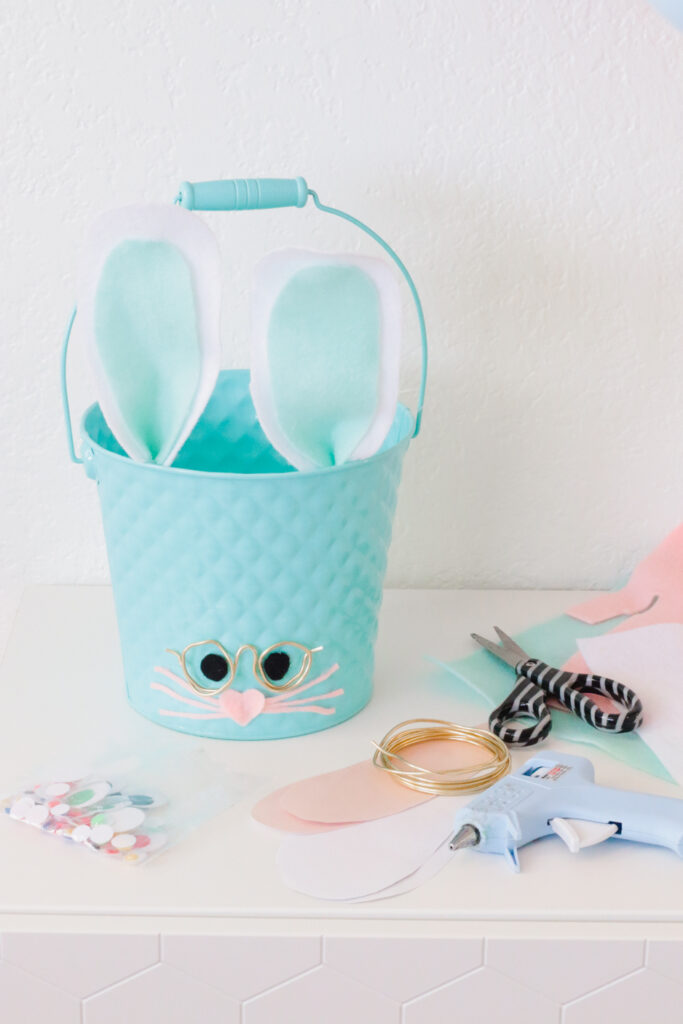 Step 3:
Fill out your cute Easter Bunny Baskets with chocolate. Lots of them!!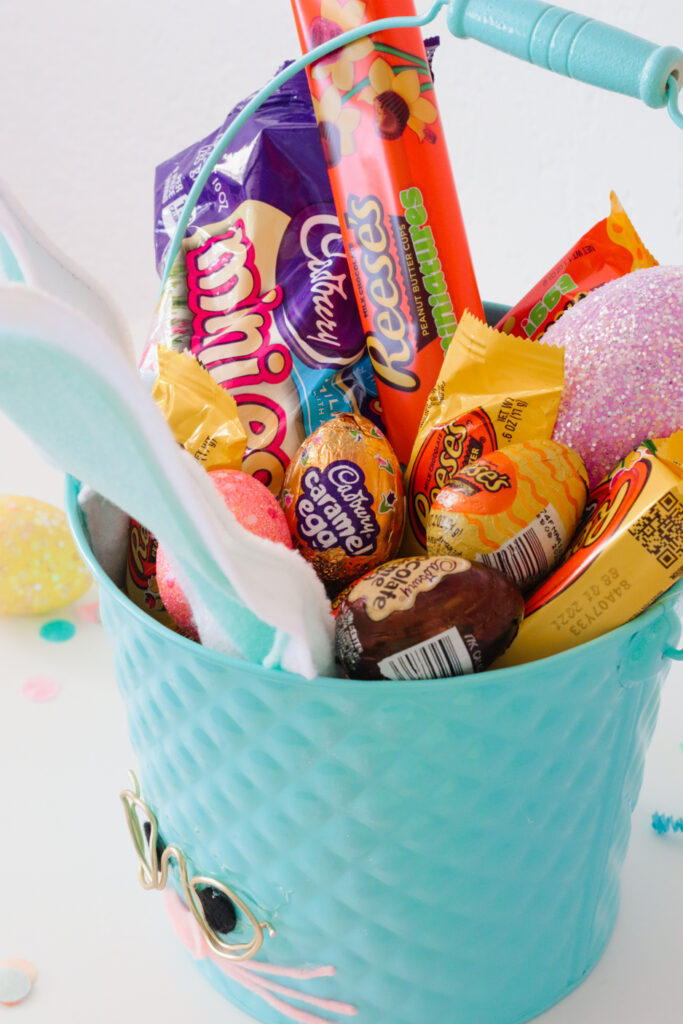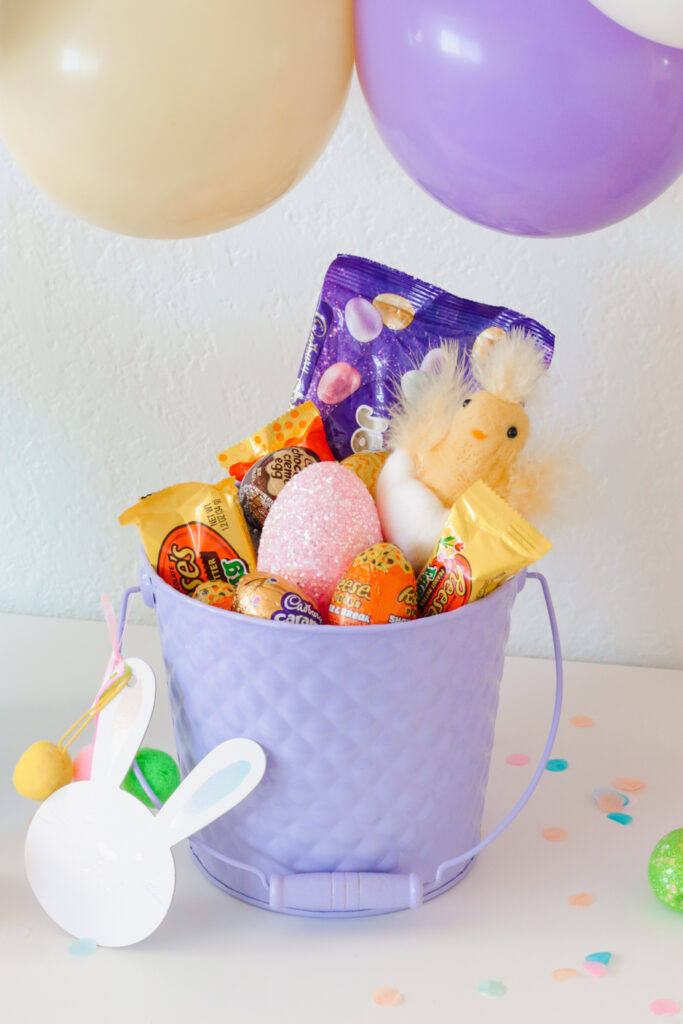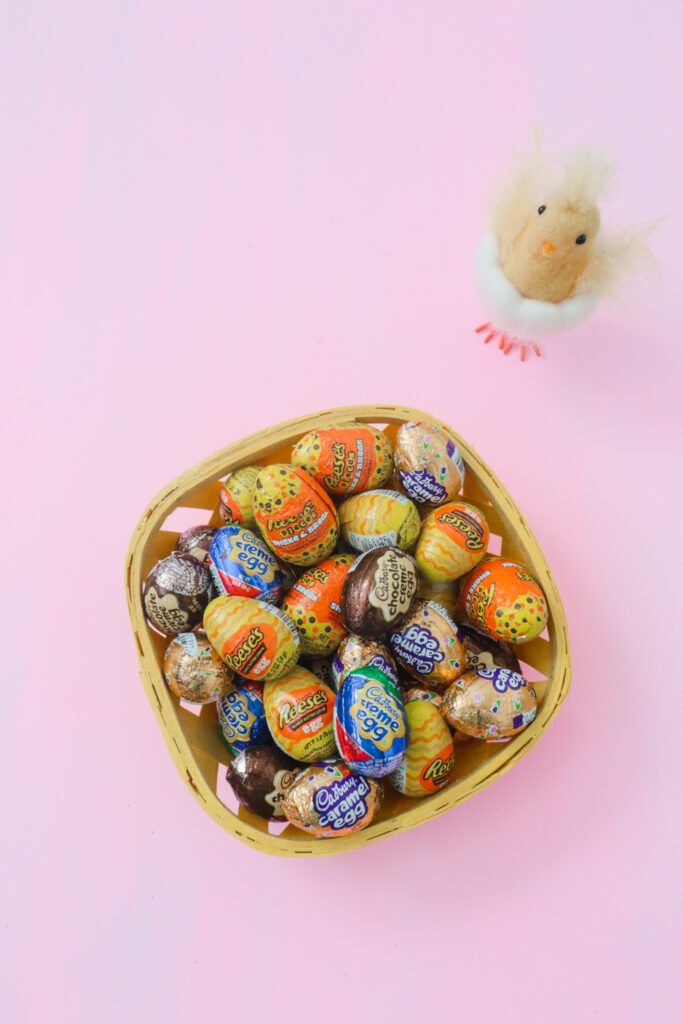 I hope you enjoyed this post, friends!