Setting up a Fondue Station got a lot easier (and fancier), friends! I've teamed up with Nostalgia Electrics to introduce to you their newest Chocolate Waterfall Machine !
If you are a chocolate lover and are always looking for an excuse to celebrate, this fun machine is for you! It's easy to operate and your guests can help themselves to delicious chocolate dipped treats throughout the entire party! Setting up a fondue station really is a sweet idea for any type of celebration!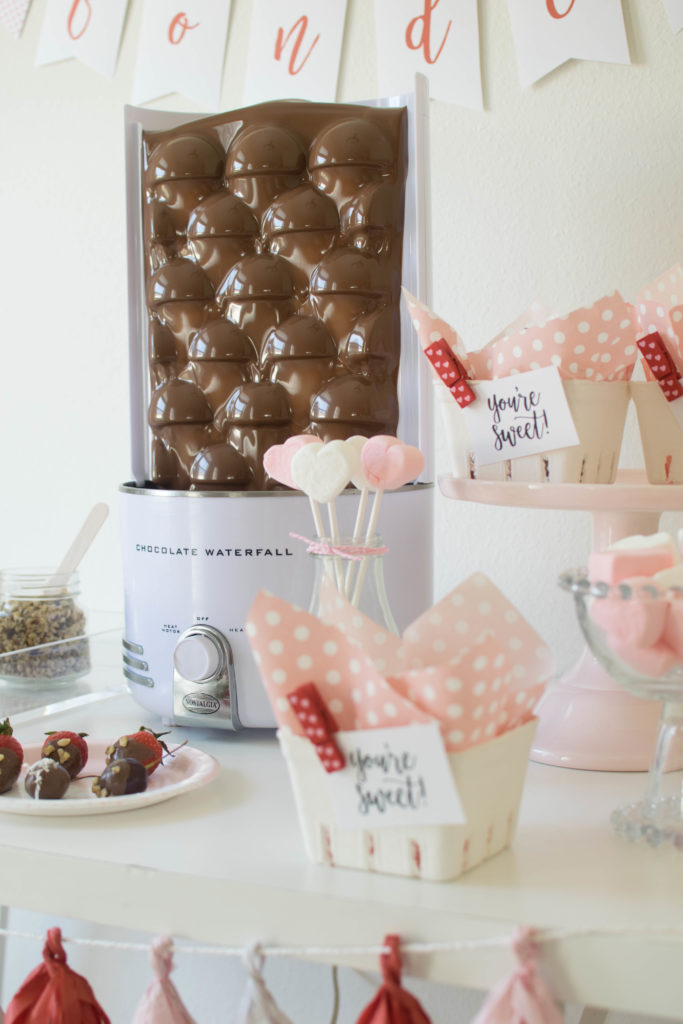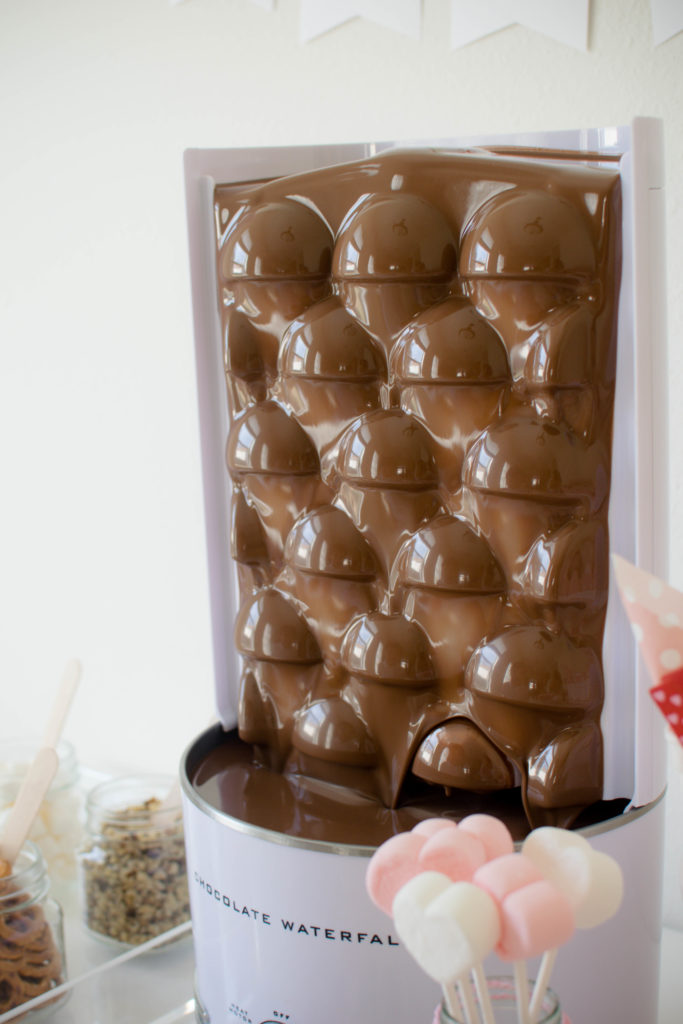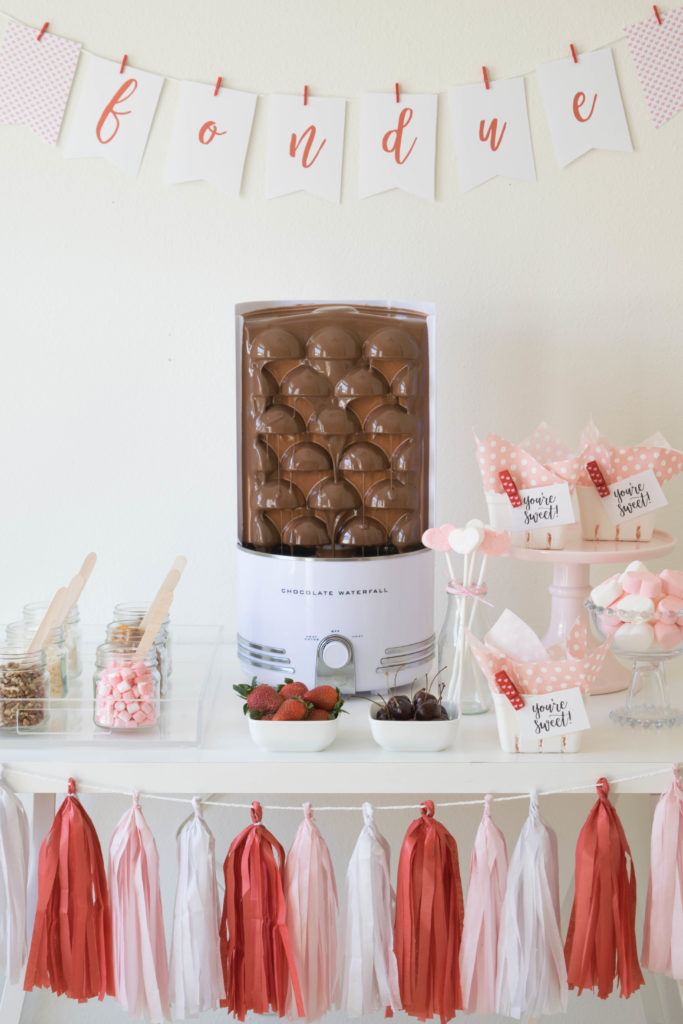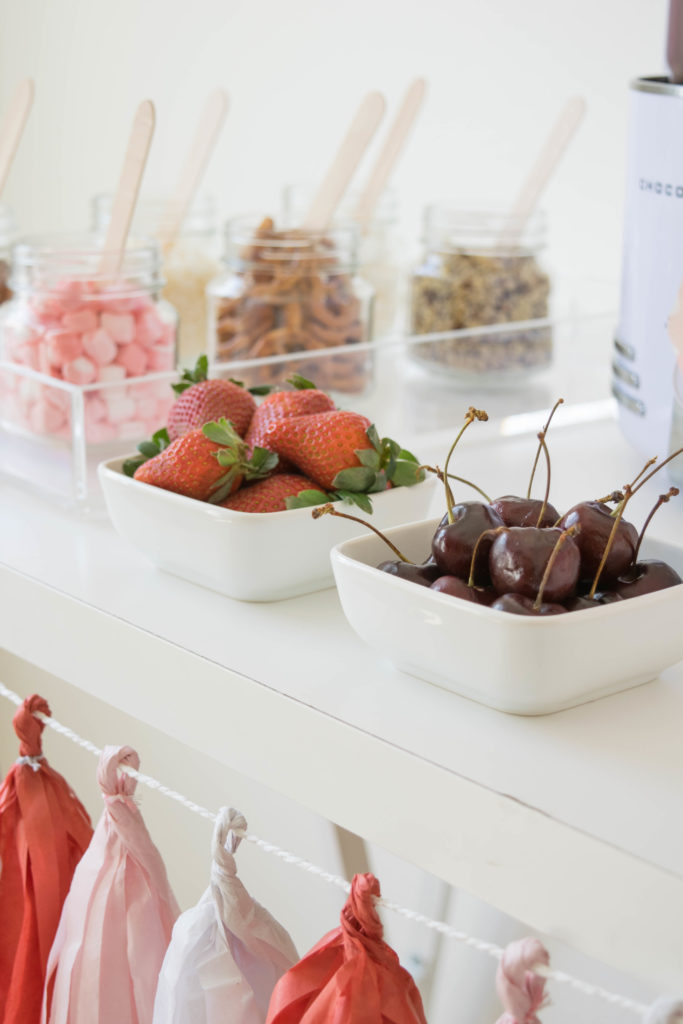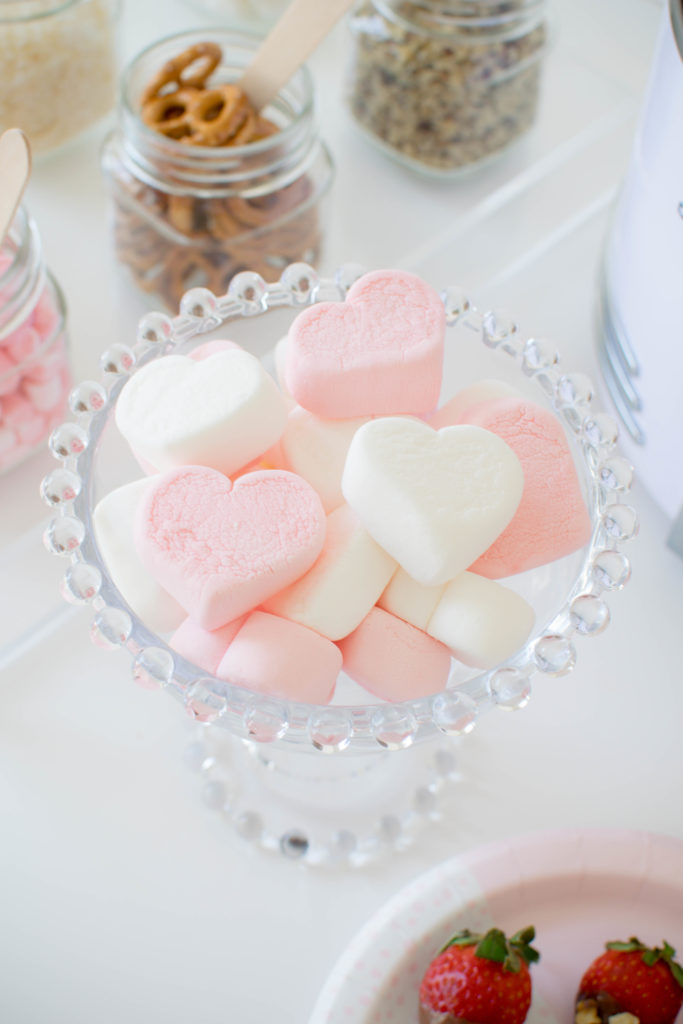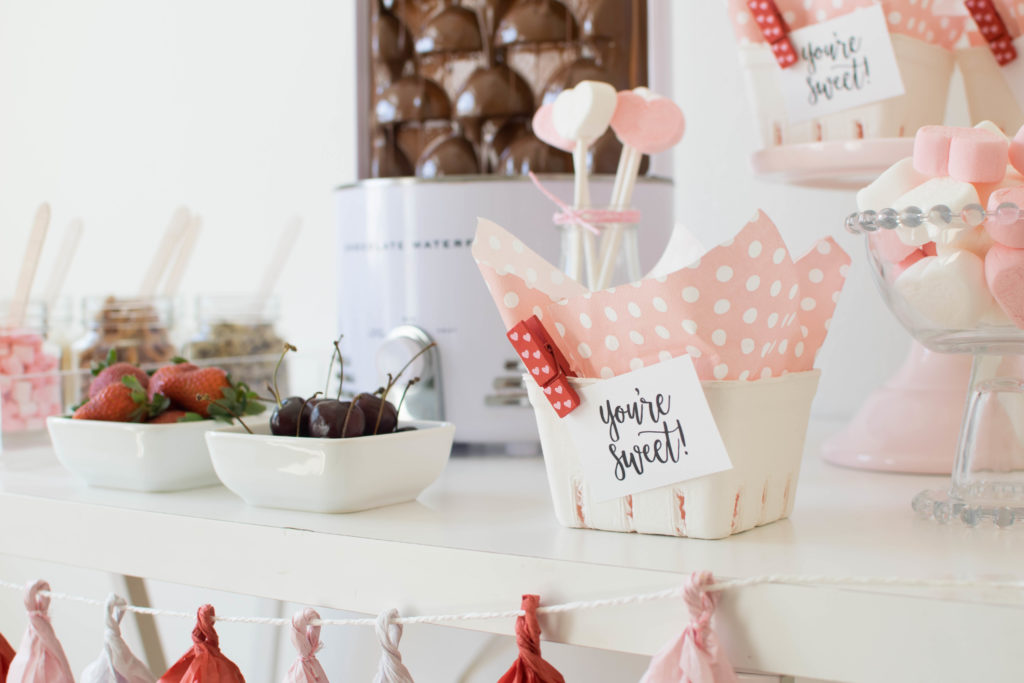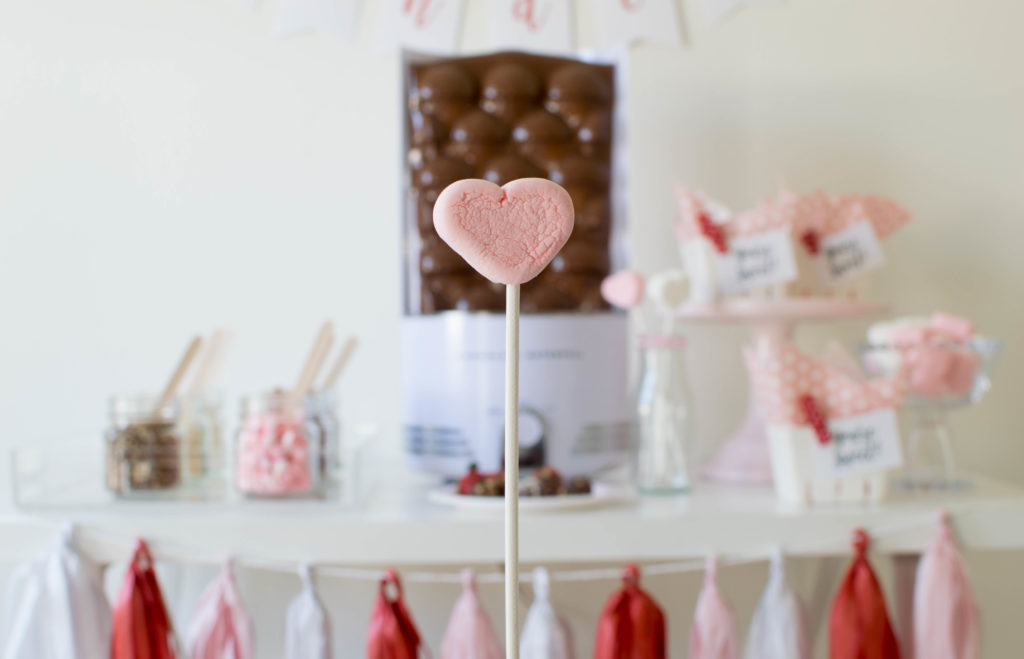 Goodies that are perfect for dipping:
Fruits, such as strawberries, cherries and grapes
Graham crackers, pretzels rods and/or nuggets
Marshmallows – you can find adorable heart shaped ones this time of the year. Perfect for Valentine's Day &  Mother's Day (wink, wink)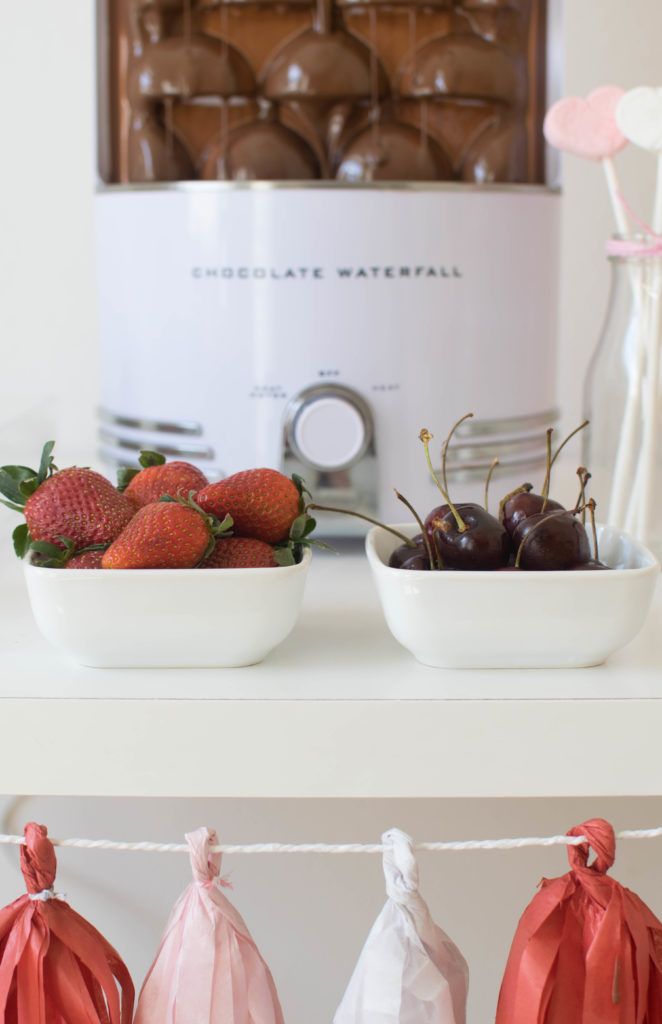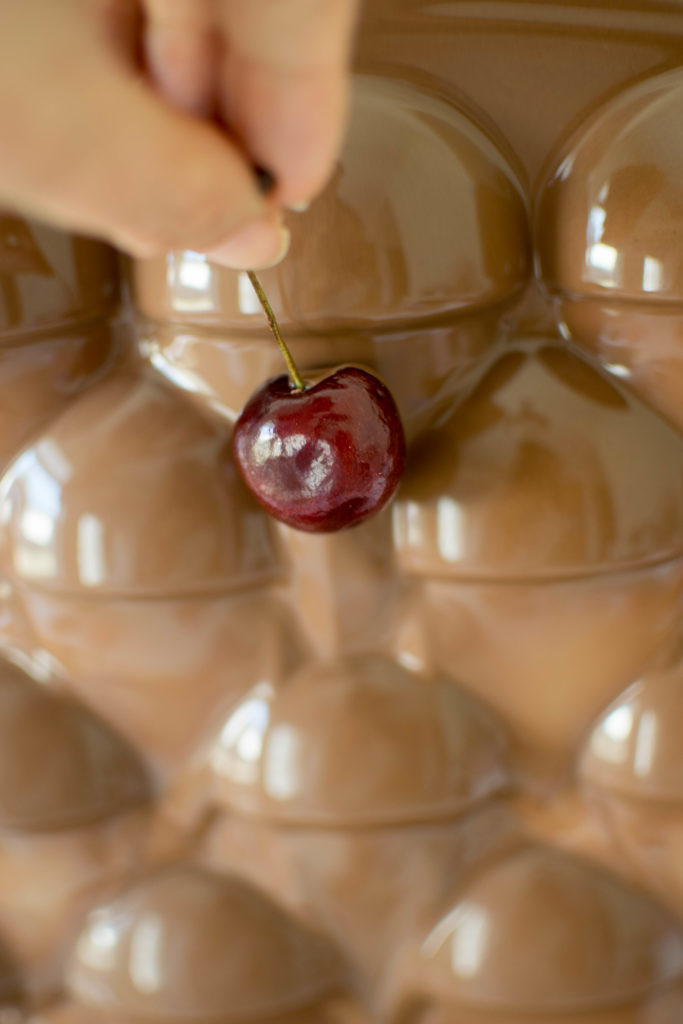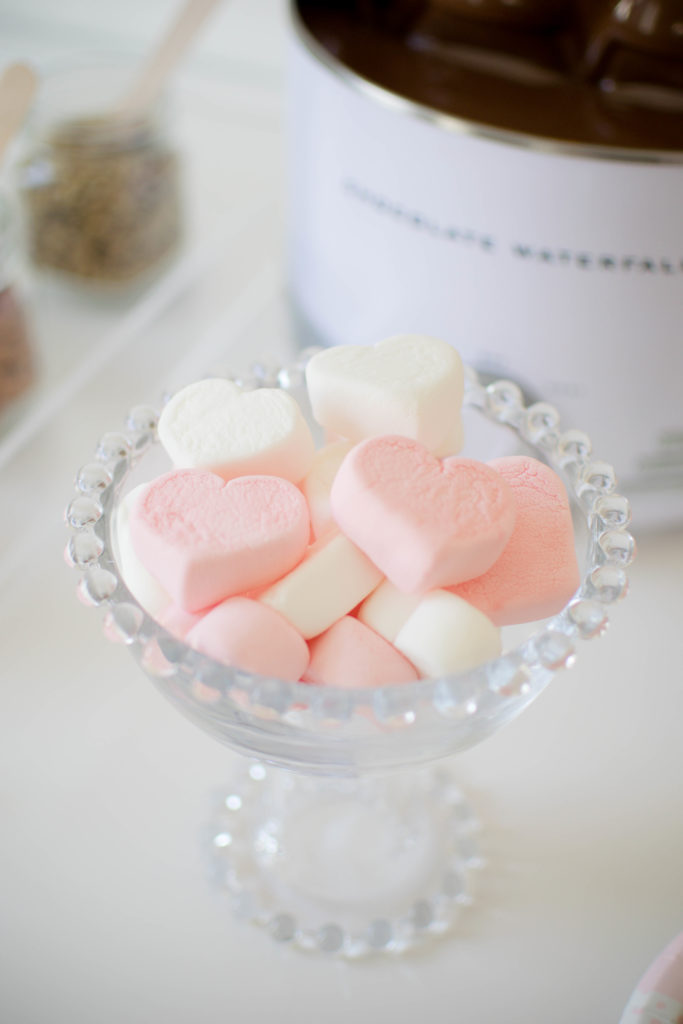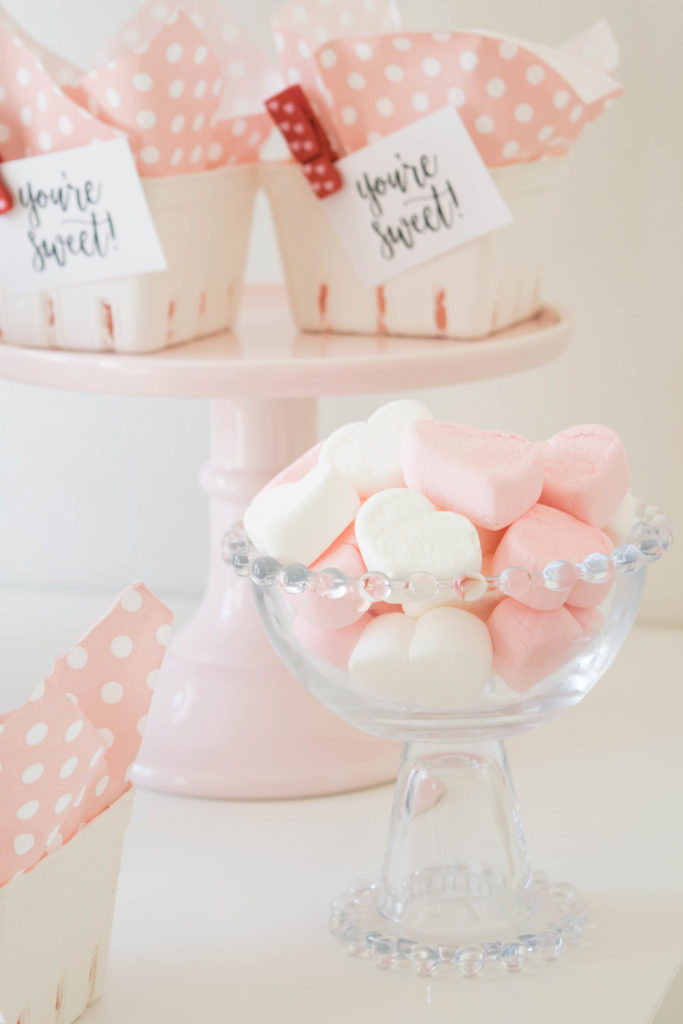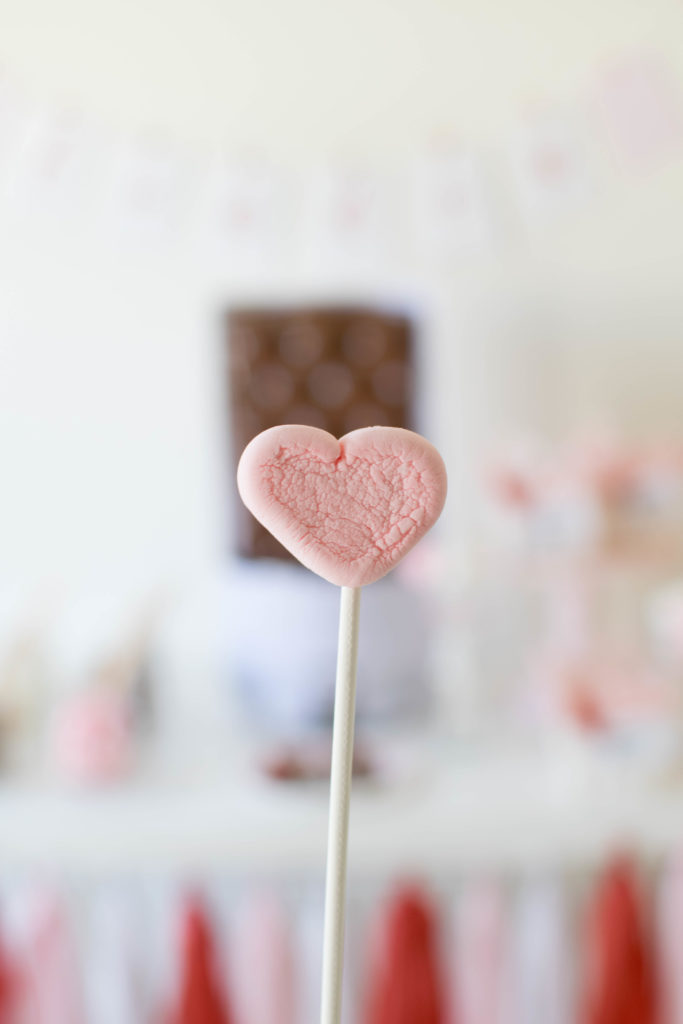 Let's not forget about the fun toppings!
Nuts, mini marshmallows, coconut flakes and sprinkles make wonderful and delicious toppings!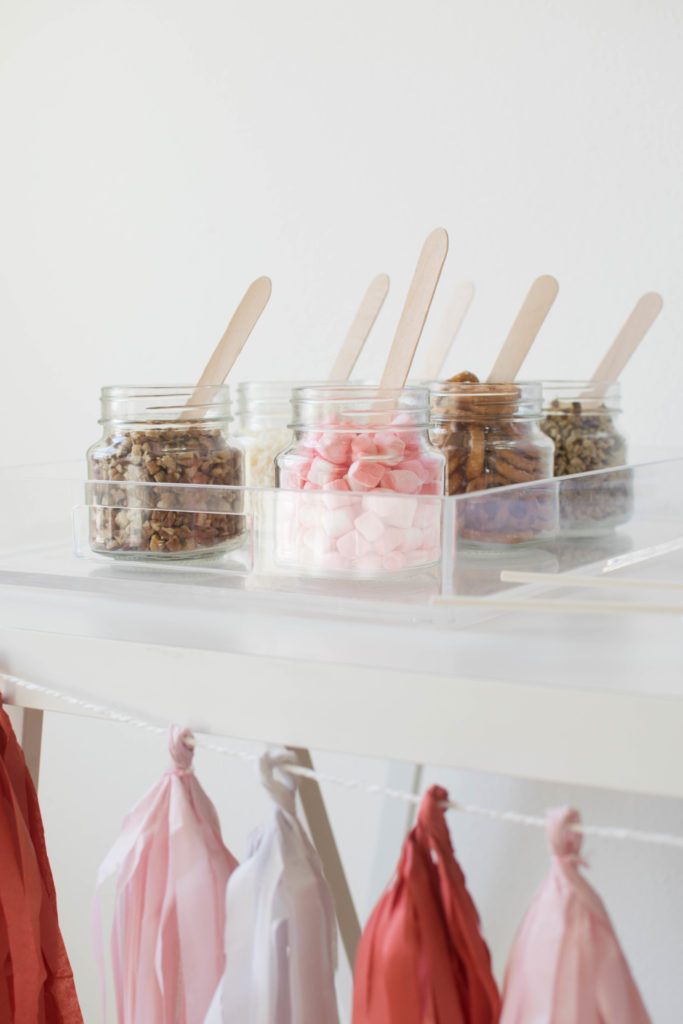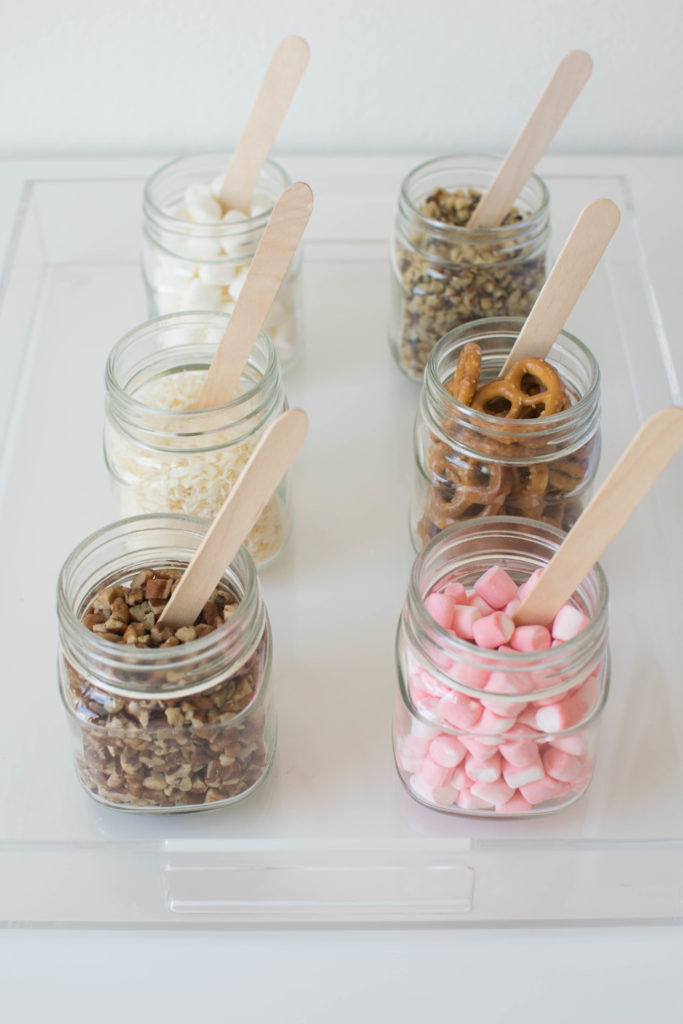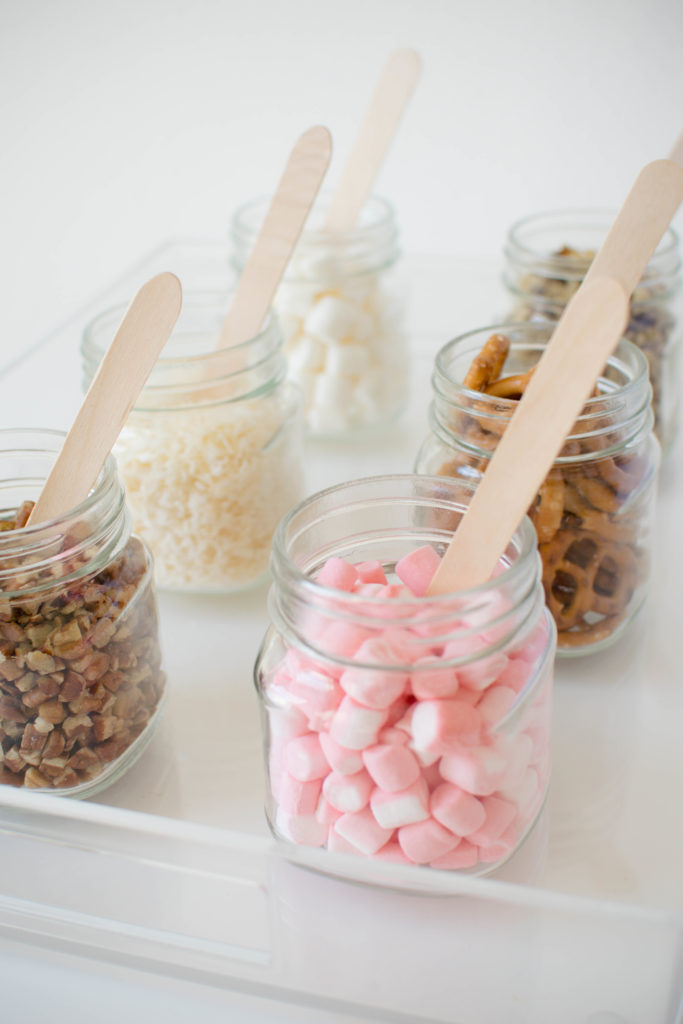 These strawberries were so sweet and delicious. I love love nuts, so I had to dip lots of strawberries and sprinkle them with chopped pecans and walnuts.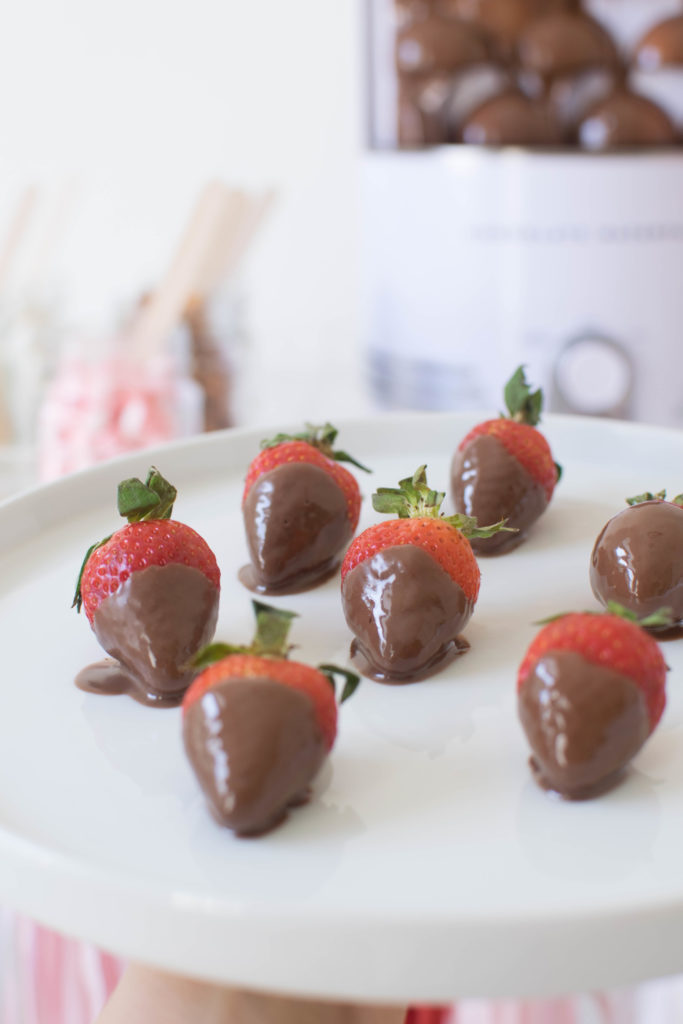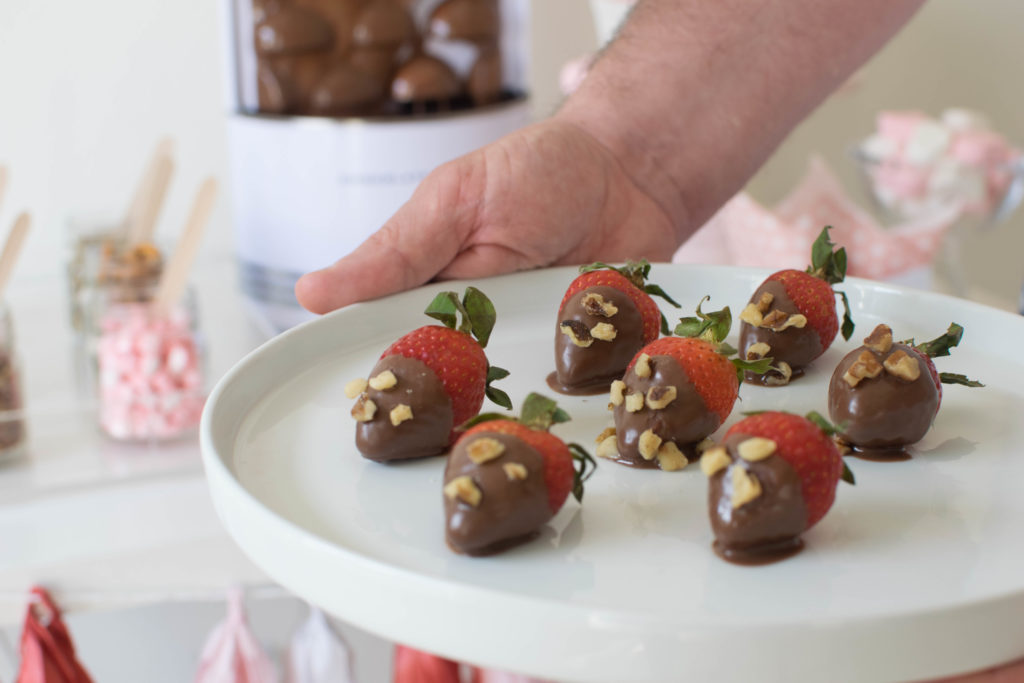 My kids were excited about the heart shaped marshmallows. For easier dipping, I made them marshmallow on the stick.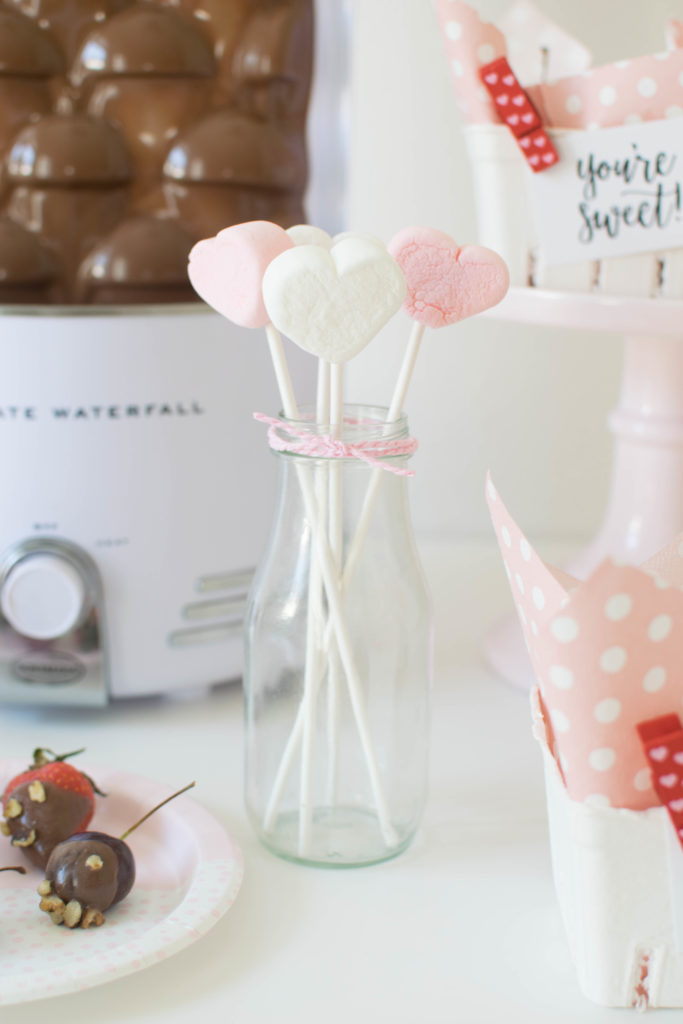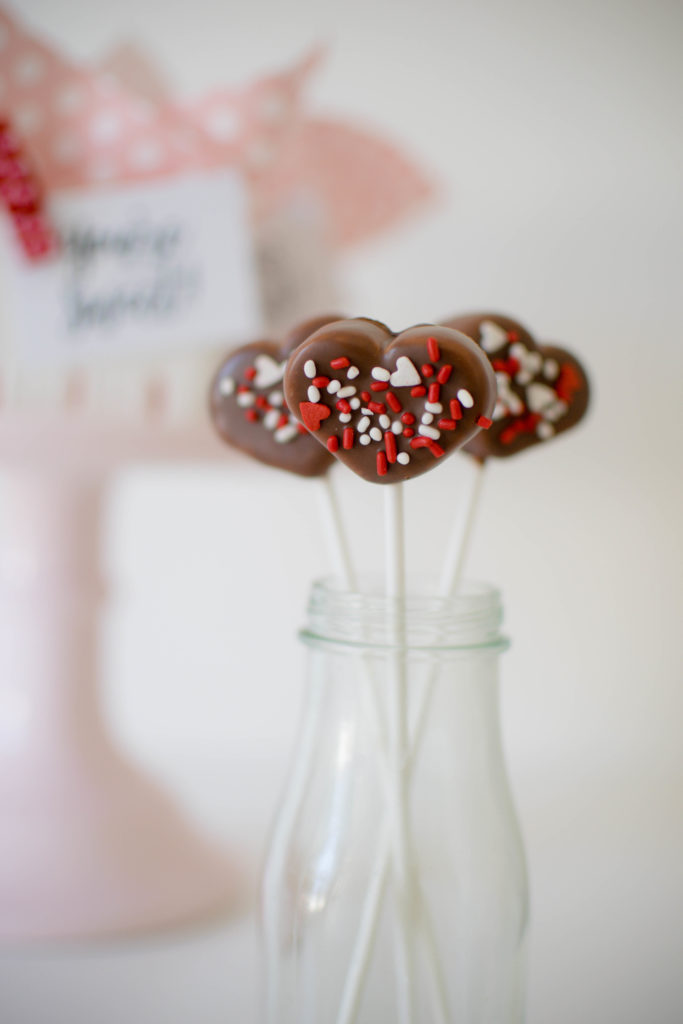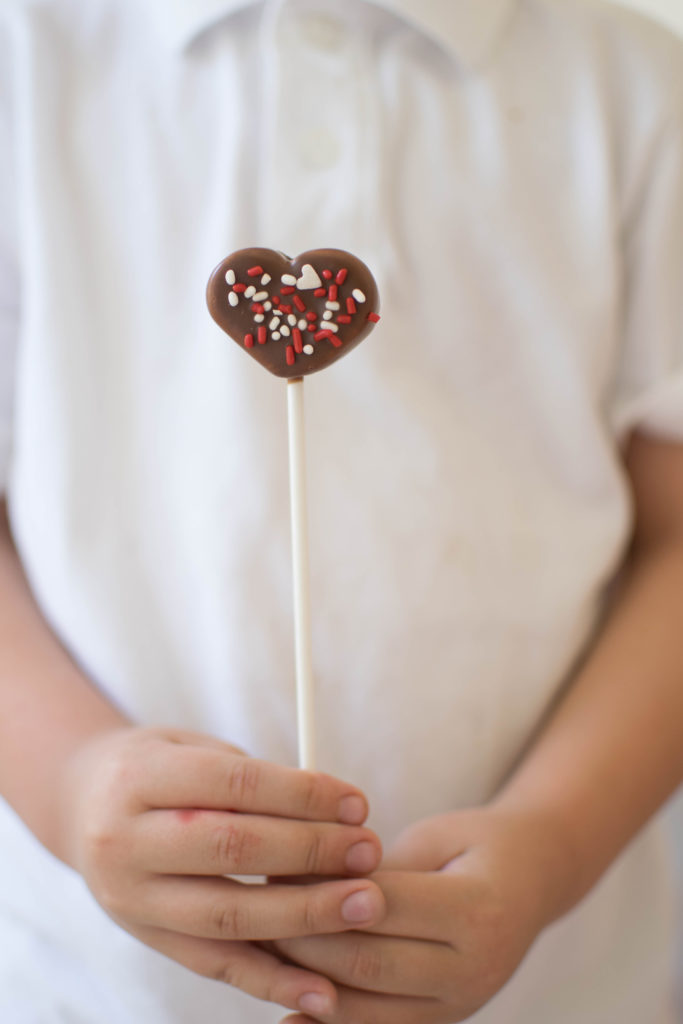 Make mini baskets or boxes available for your guests! They can use them to hold their goodies for dipping and enjoy them while mingling.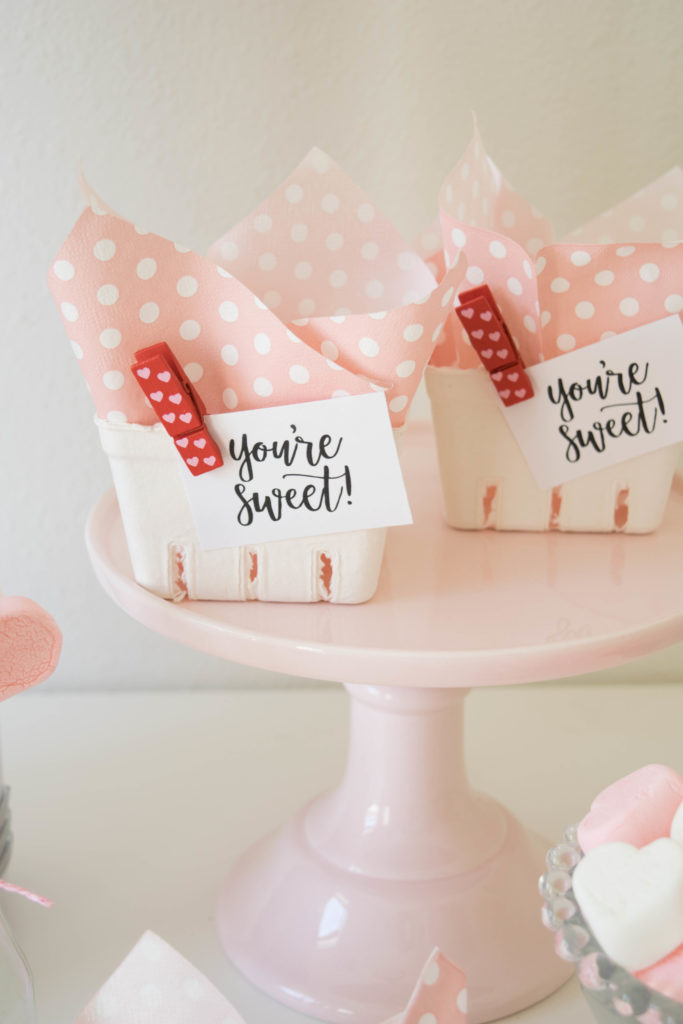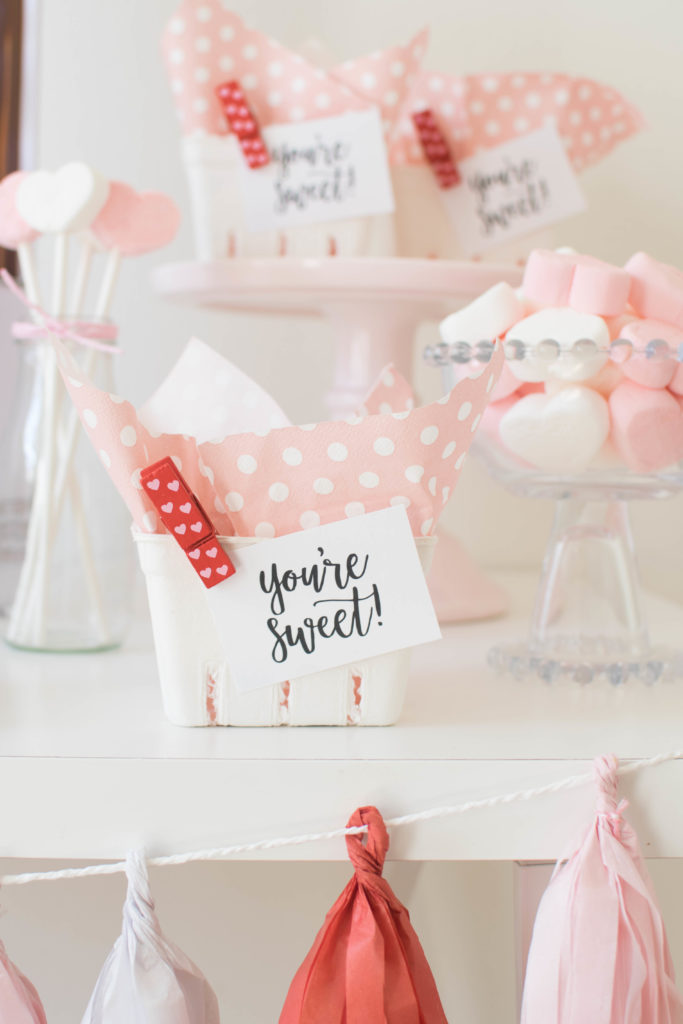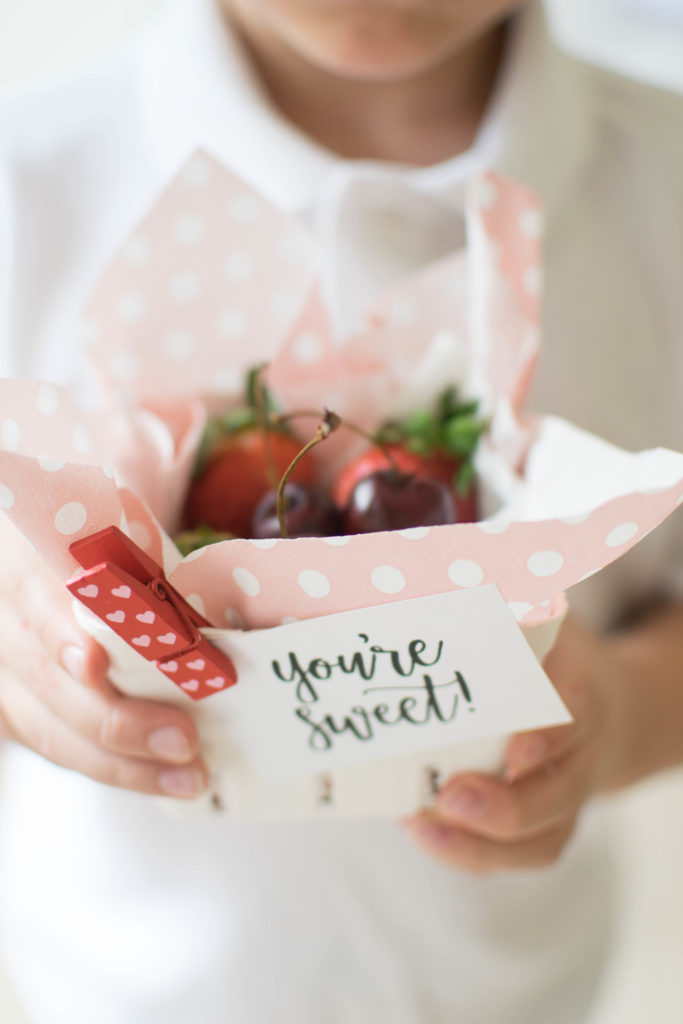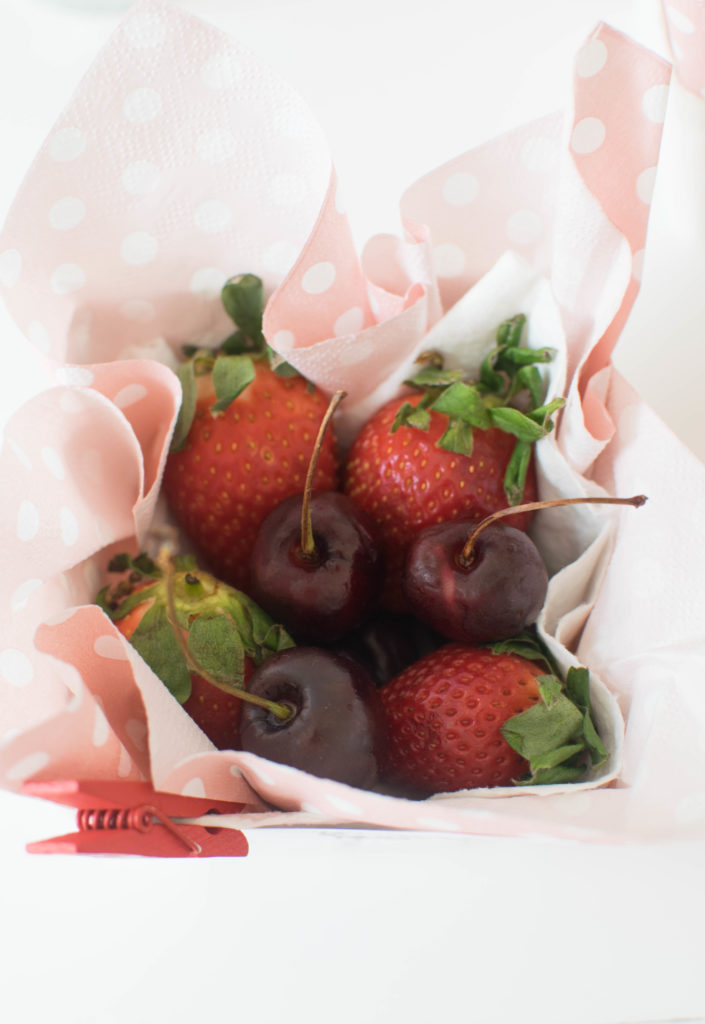 Download 'You're Sweet' Tags here.
and
Fondue Station Banner here!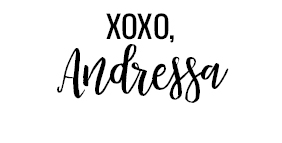 Twinkle Twinkle Little Party may have received payment, trade and/or products for promoting this product. However, I only promote products I love and all opinions stated are my own.