Hello, friends!
I am excited to share with you today sweet and simple ideas on how to throw a fun Watermelon Party to welcome Summer!
Our watercolor watermelon invitation was the inspiration for this cute set up! See the design here. It's simple yet super adorable!
Small casual parties are my favorite! Set up a dessert station featuring watermelon inspired treats and drinks.
These mini watermelon pyramid cookies by Bella's Bakery and Bowtique are so adorable and they were the perfect bite size cookies for the little ones!
Simple homemade cupcakes with yummy frosting are always a big hit among the kids!
Custom cookies to match the invitation design is always something I love to have for my parties. They always add such a fun touch to the dessert station. These beautiful watercolor cookies were designed by sweet Monica of Alfajores.Cake.Craft.
Monica also made some watermelon slices, which were the perfect size to adorn our simple cupcakes!
Delicious cake pops by Amanda of Infiniti Sweets in watermelon inspired colors were also available. I kept them in their actual clear bags due to the weather. Keeping them in the bags prevents them from falling apart if your party is outdoors and there's direct sunlight.

To keep it simple and inexpensive, add a simple cake from your favorite local bakery to your set up. I topped this sweet ombre cake with one of the watercolor cookies. You can add a bunting, a custom fondant cake topper or a pretty candle. The possibilities are endless when you have a simple cake to play with!

Refreshments are a must when hosting a summer celebration! To match the theme, serve delicious fruit juice and lemonade!

Embellish cups or bottles with fresh watermelon slices for some extra fun!
Let's not forget fresh watermelon slices! Who doesn't love some sweet and juicy watermelon? YUM!
Giant balloons, tissue garlands and fresh pink peonies straight from my garden finished the look of our dessert station!
Send the kids home with something yummy! Basket filled with goodies are easy to put together. I placed in mini white boxes, a watermelon juice pouch, a neatly wrapped turkey & cheese sandwich and a delicious cake pop! I finished the look by attaching a coordinating thank you tag. You can download the tags HERE.

The kids loved to wear something personalized to match the theme! Our little models looked absolutely adorable in their custom outfits designed by Brenda of Great Stitch.

This sure was a fun Summer party! I hope it inspires you to plan one!
Find our Watermelon Invitation design HERE.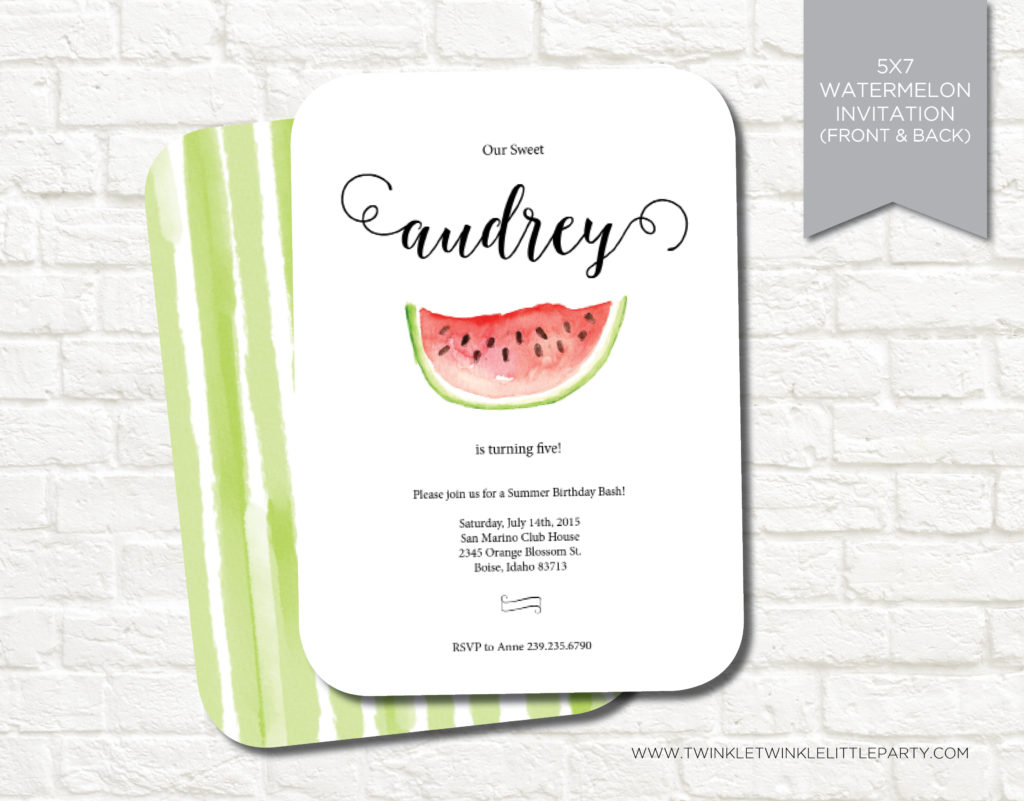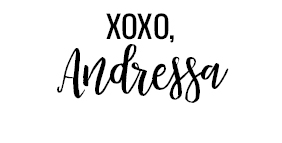 Credits:
Styling & Photography: Andressa Hara of Twinkle Twinkle Little Party
Printable invitation and tags: Twinkle Twinkle Little Party on Etsy
Custom outfits: Great Stitch
Pyramid watermelon cookies: Bella's Bakery and Bowtique
Cake pops: Infiniti Sweets
Watercolor cookies: Alfajores.Cake.Craft
PIN IT FOR LATER