Hello, friends! I am excited to share this quick and easy DIY tutorial on how to create paint splattered spider balloon decorations! They require just a few supplies that you probably have at home!
I created them for one of our Halloween party set ups. They were so fun to create!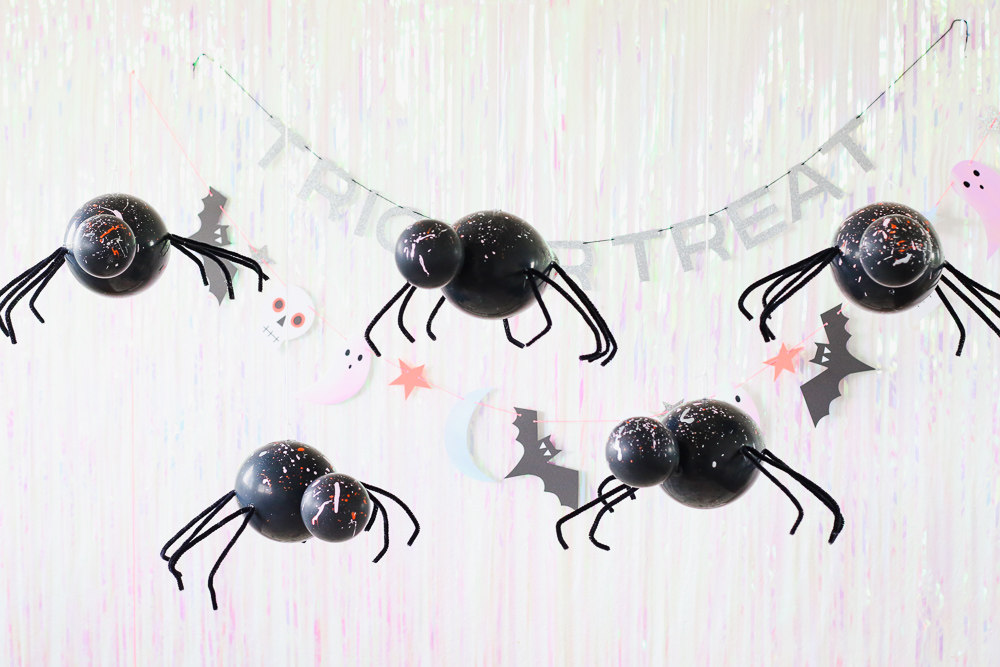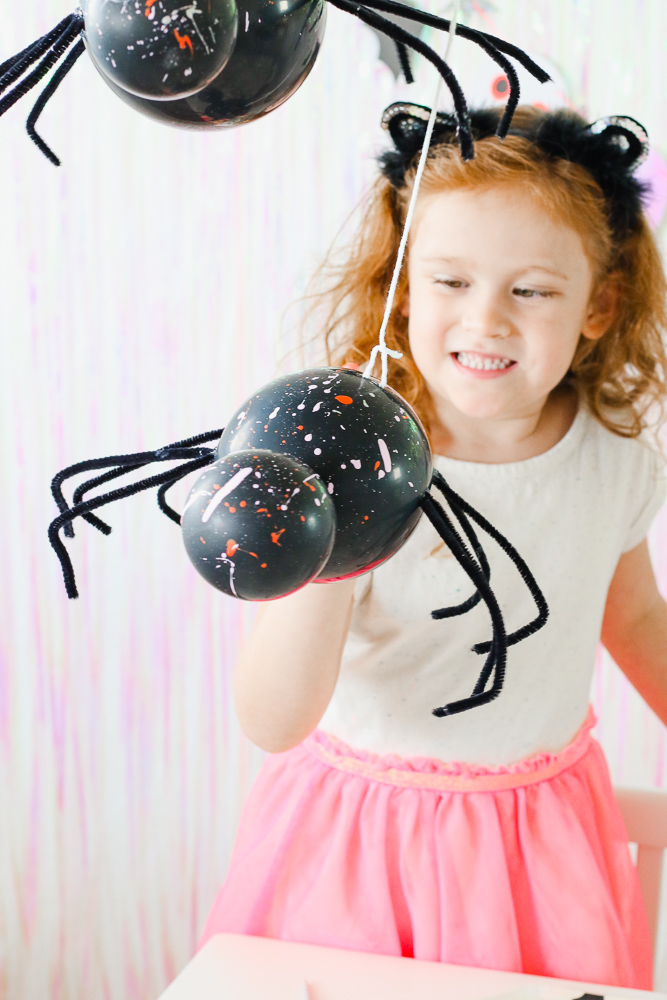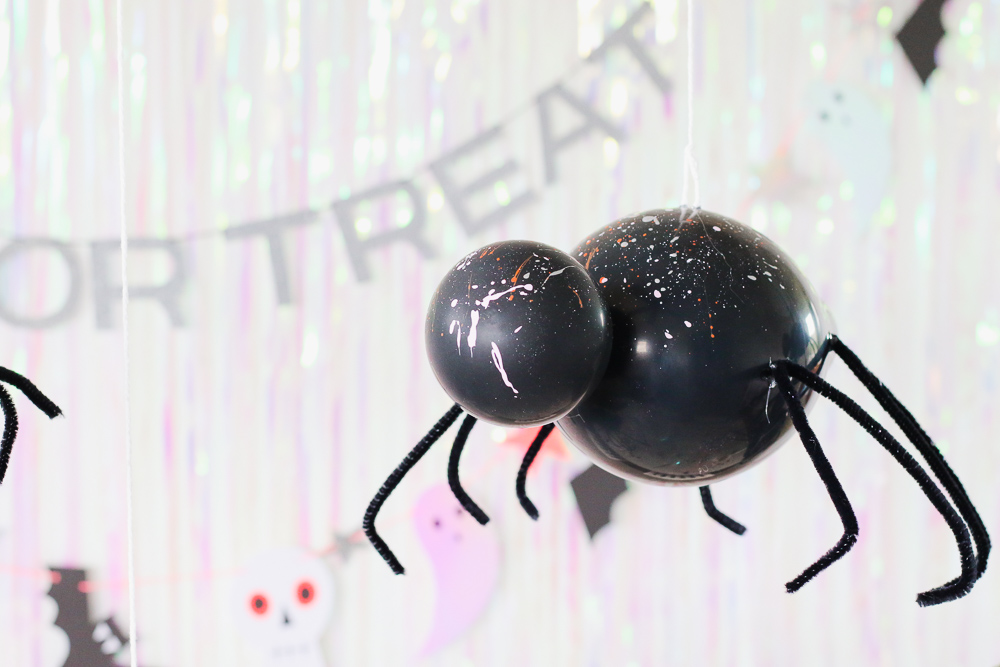 They were perfect to hang from the ceiling over our kids tablescape. If you would like to create your own, just follow our tutorial below. Initially, I was going to hang them upside down by tying a string to the end of larger balloon but I changed my mind after I paint splattered the balloons. Boo!
Ready to create your own spider balloon party decorations?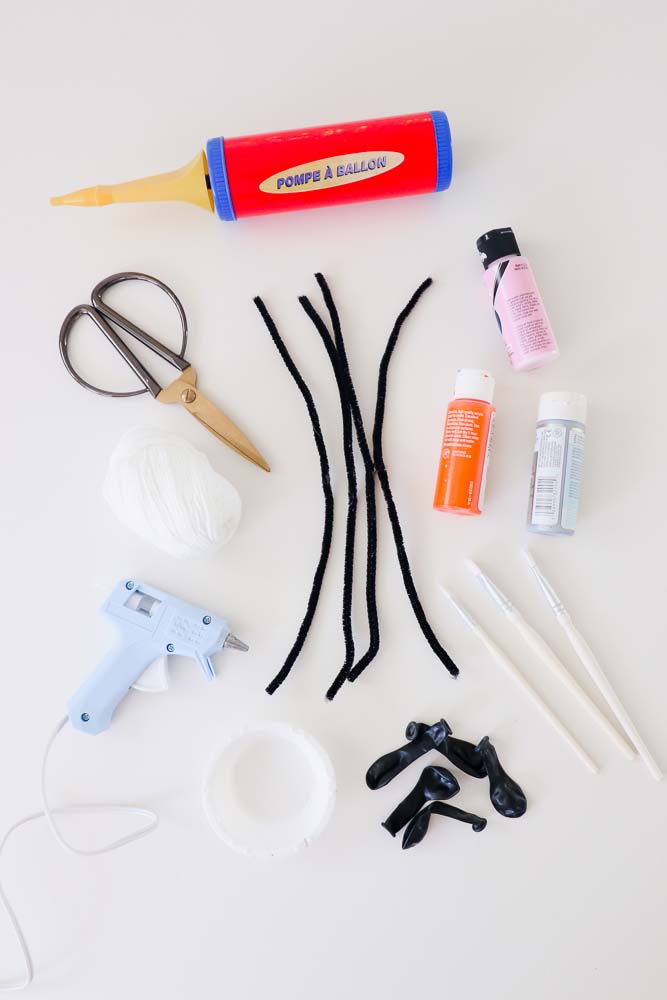 What you will need:
5" black balloons
black pipe cleaners
balloon pump
paint *I used orange, light pink and metallic.
paint brushes
paint cups
glue gun
scissors
string
Step 1: Inflate two black balloons. For the head, inflate one balloon halfway and the other (body) close to 5".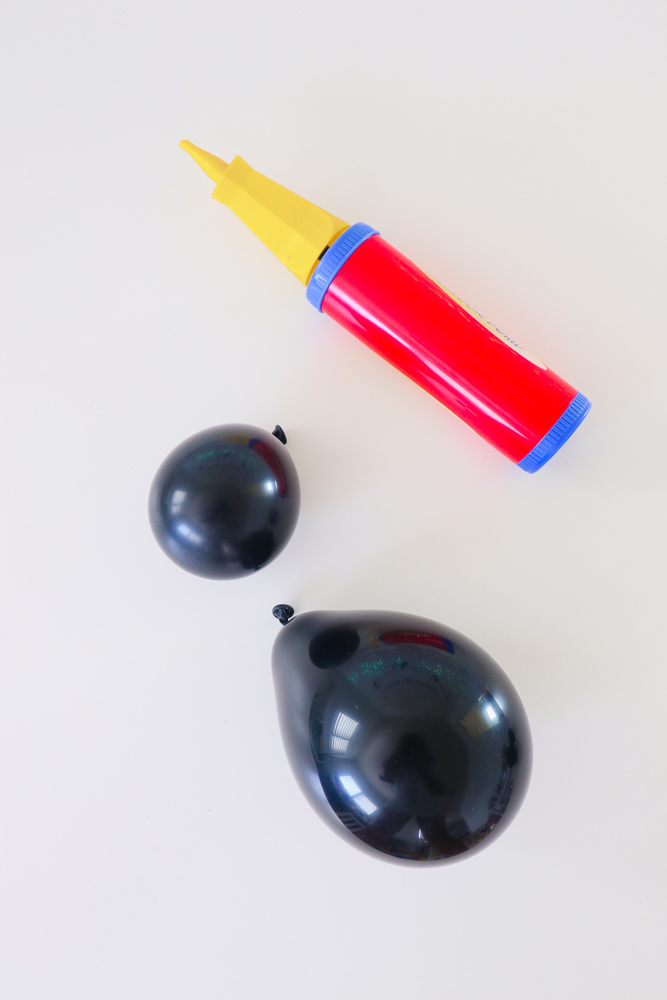 Step 2: Tie both ends together.
Note: You see in the picture below the knot of the bigger balloon because I initially wanted to hang them upside down.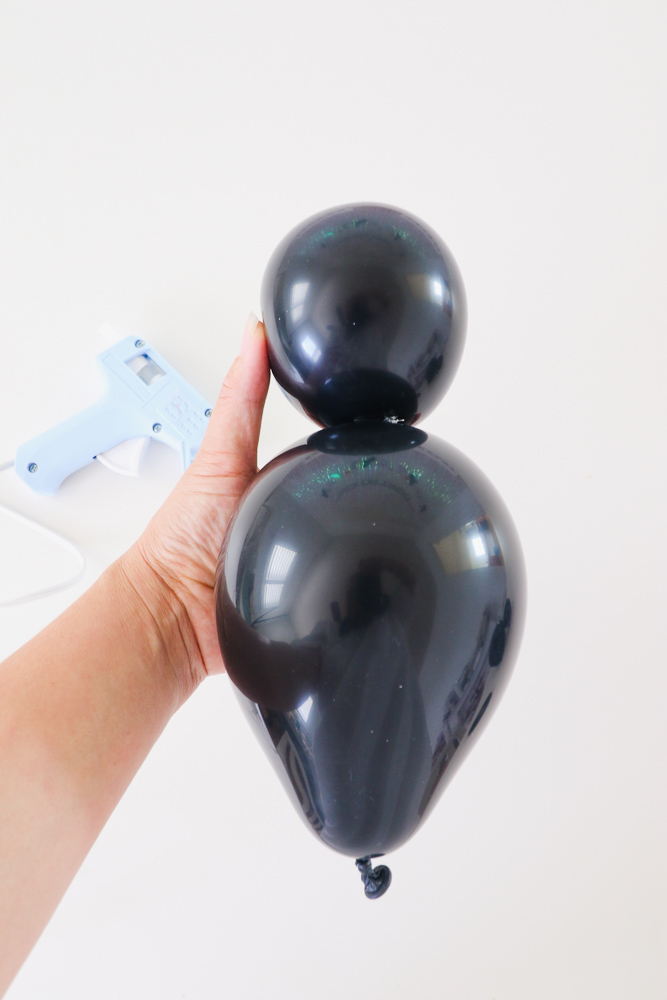 Step 3: You will need 4 pipe cleaners for each balloon. Fold each pipe cleaner in 1/2. Using hot glue, attach pipe cleaners to the balloon. Bend them to form 8 spider legs!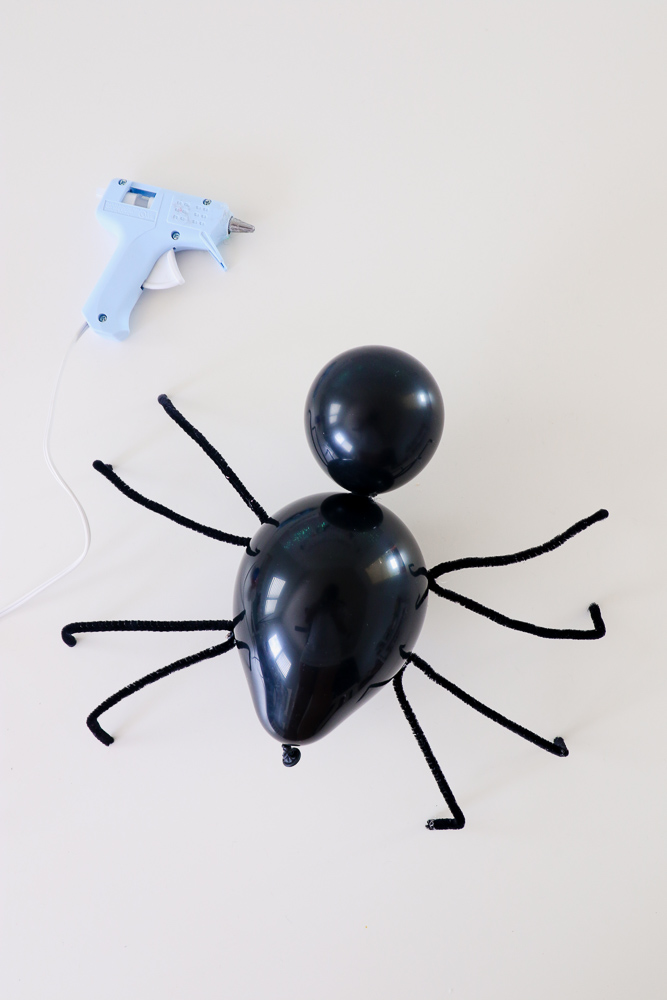 Step 4: Paint splatter your spider balloons and allow them to dry completely.
You can do this step before you attach the legs. Check out our highlights to see how I did this step. You will need a piece of cardboard. I suggest to splatter the balloon outside. It gets messy but it's a lot of fun!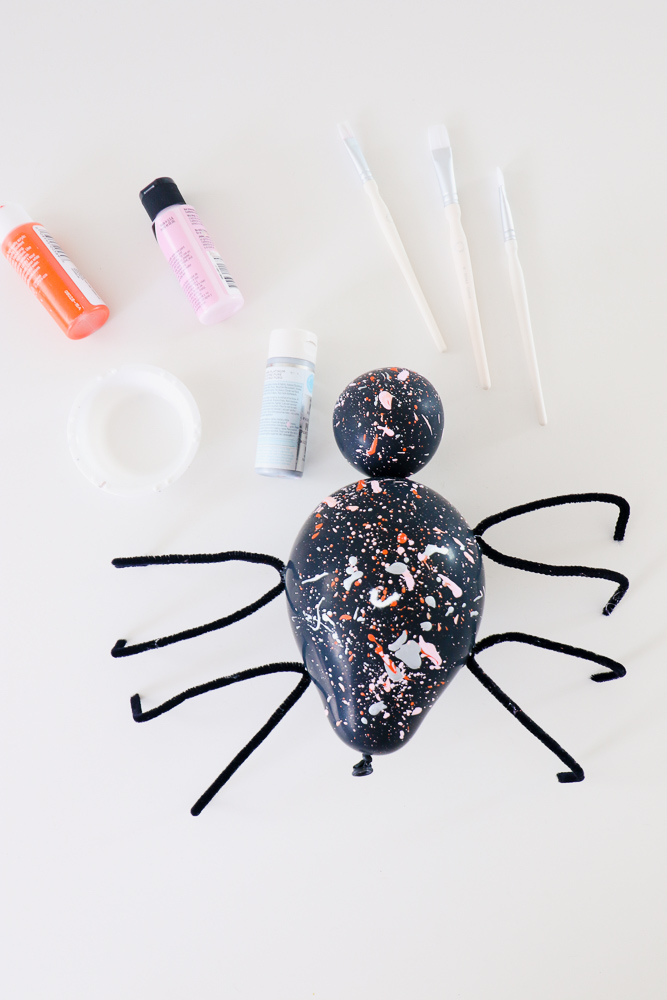 Step 5: If you are hanging your spider balloons from the ceiling, cut a small piece of string and hot glue it on the body of the spider forming a loop. Tie a longer piece of string through the loop.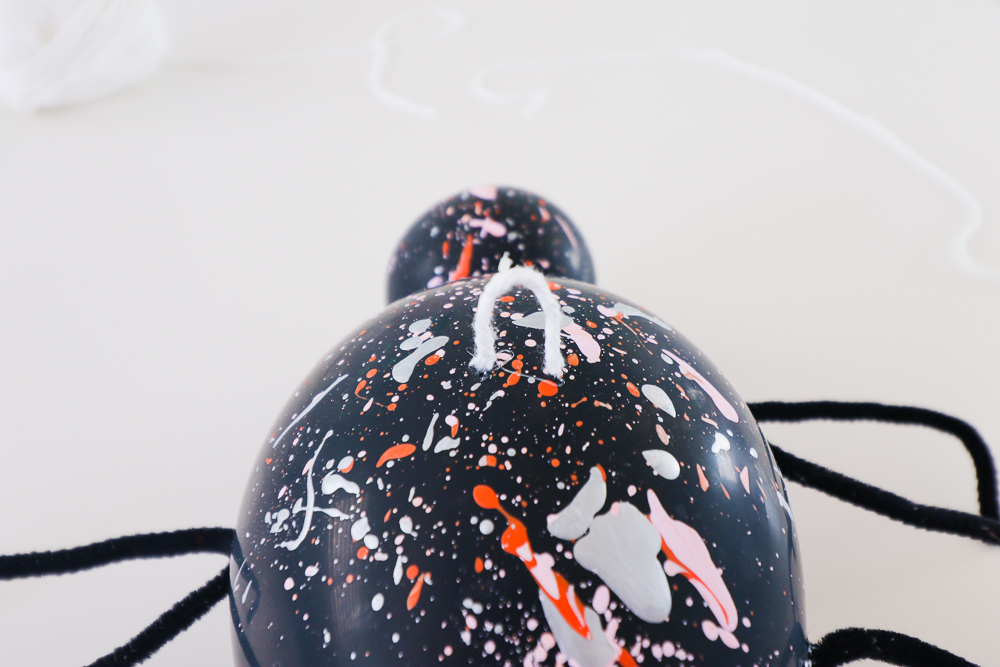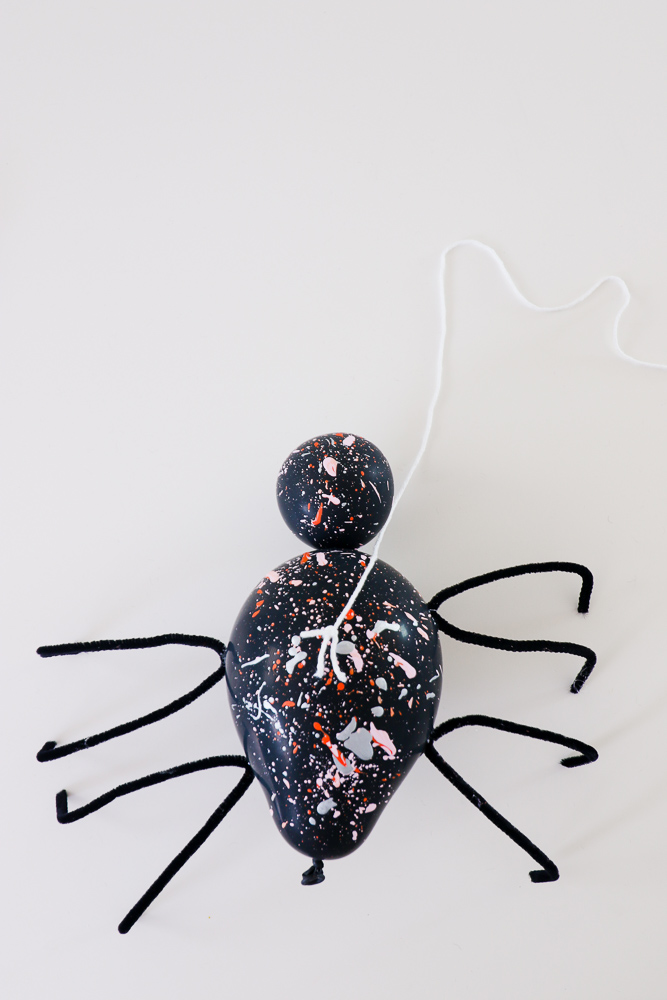 Your spider balloons are ready to party!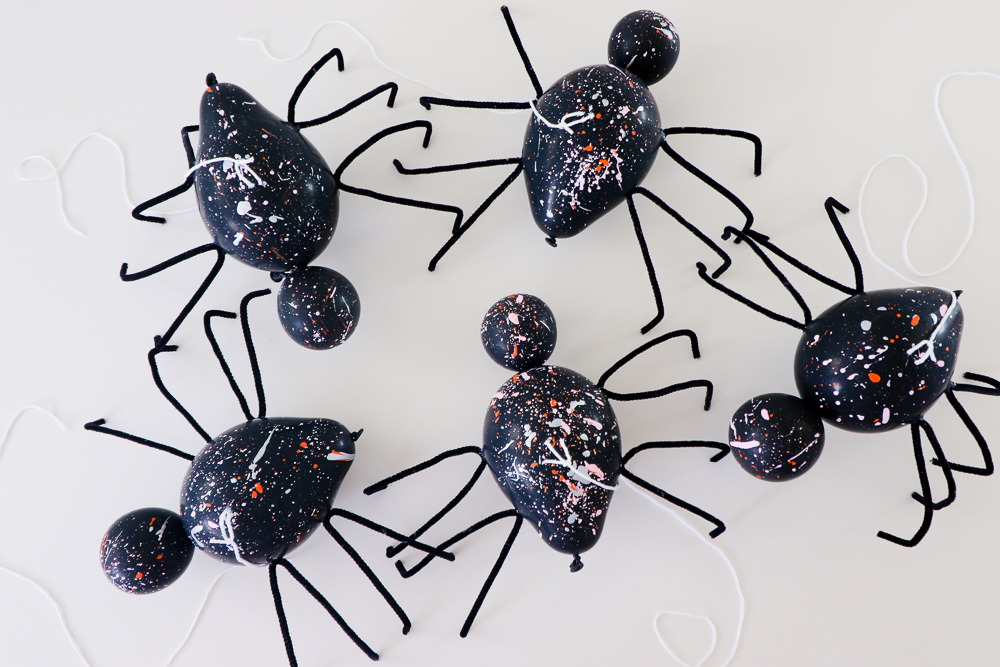 Hang them from the ceiling, from a chandelier or simply attach them to the wall or your front door. They would make the perfect decorations for your porch!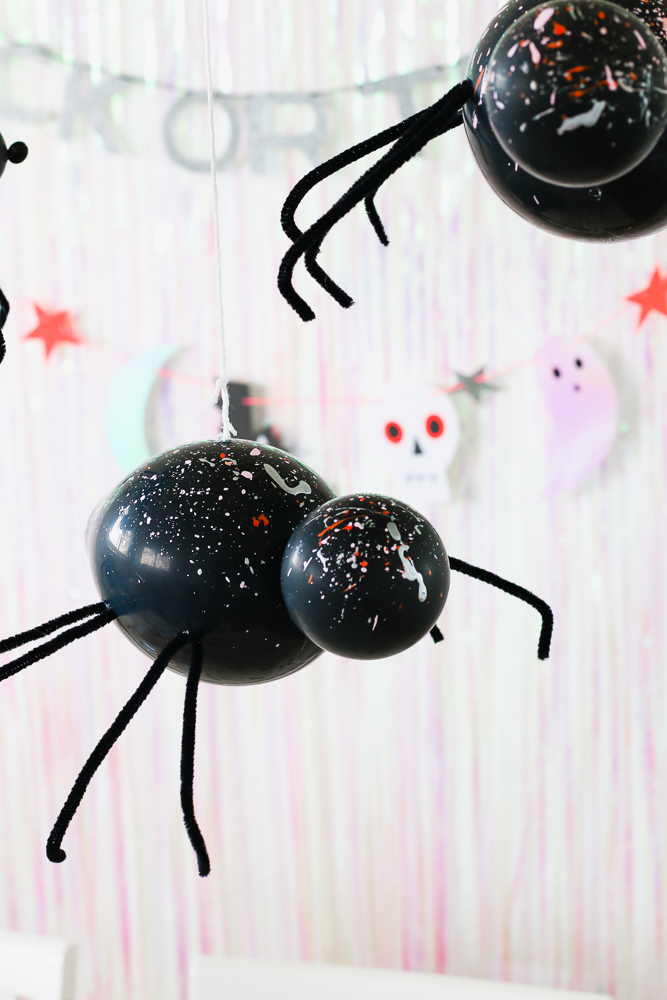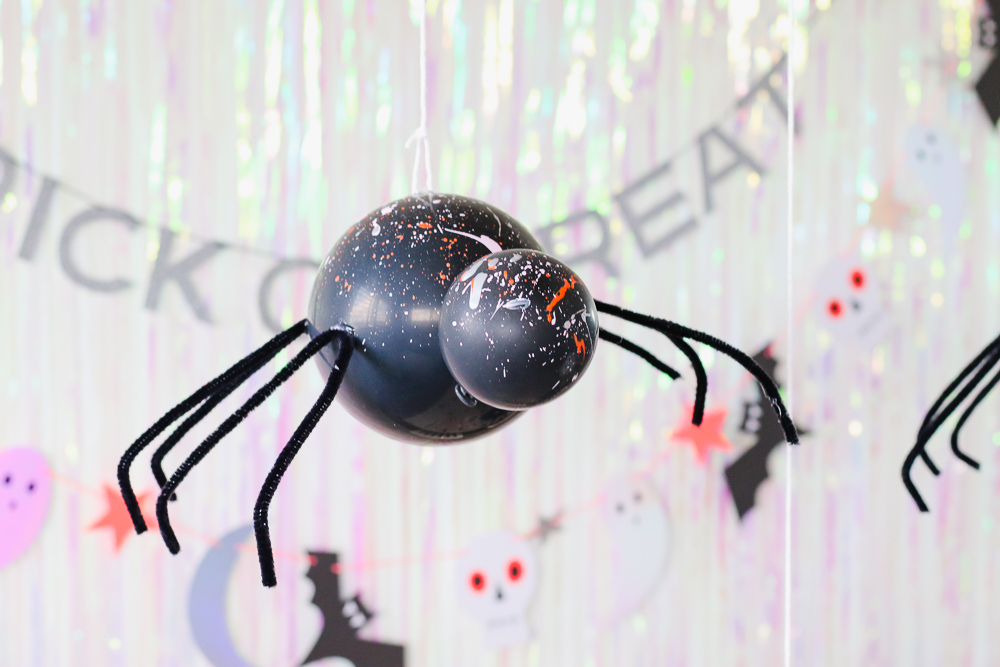 I hope you enjoyed this fun tutorial, friends!