Hello, friends!
February is almost coming to an end (What happened?) and we are kicking off the month of March with our second Saint Patrick's Day Idea – A Quick & Easy Cereal Station for the kids! As I have mentioned before, we love celebrating Saint Patrick's Day. My kids are lucky to celebrate each holiday twice!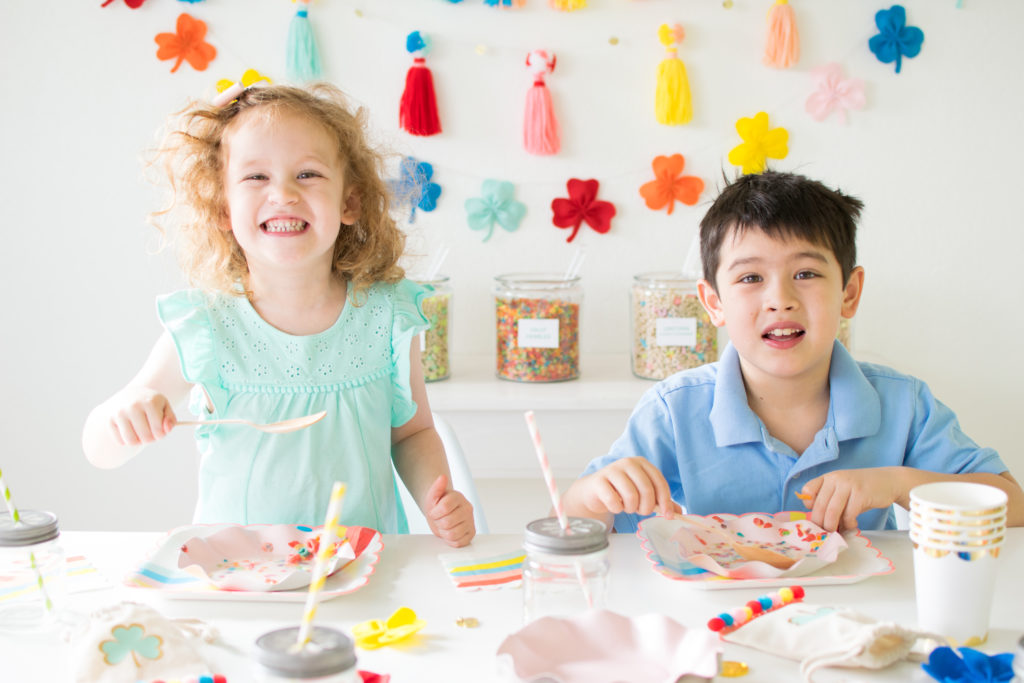 Love Saint Patrick's as much as we do but don't like to go over the top because there's always a million things going on? Simply surprise the little ones with this quick Cereal Station! It won't hurt if it's rainbow inspired either! (Wink) My kids were so excited to walk in to my studio! They couldn't stop giggling!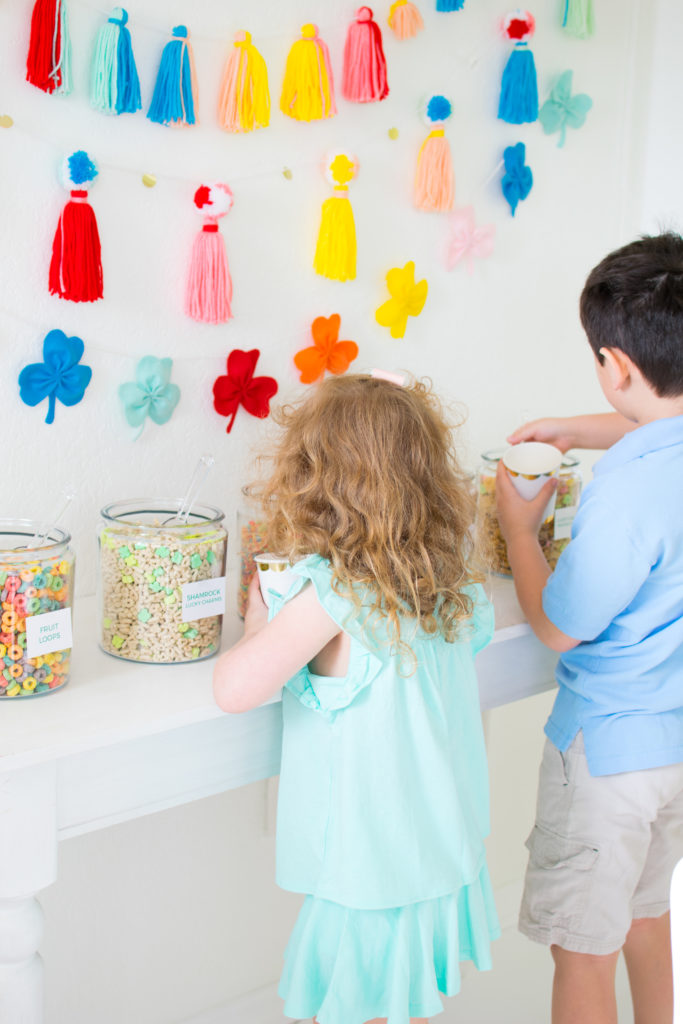 Shall we get started?
First, visit your local supermarket and go straight to the Cereal Aisle. This time of the year you can find not only the usual Lucky Charms, but also the newest edition Lucky Charms with Magical Unicorn Marshmallows!! That's right! Unicorn Marshmallows! Note: This is not a sponsored post. 
For a fun Rainbow Themed Cereal Station, you can include the following (and I created the labels for you to download)
Fruit Loops
Fruit Pebbles
Lucky Charms with Shamrock Marshmallows
Lucky Charms with Unicorn Marshmallows
Lucky Charms Frosted Flakes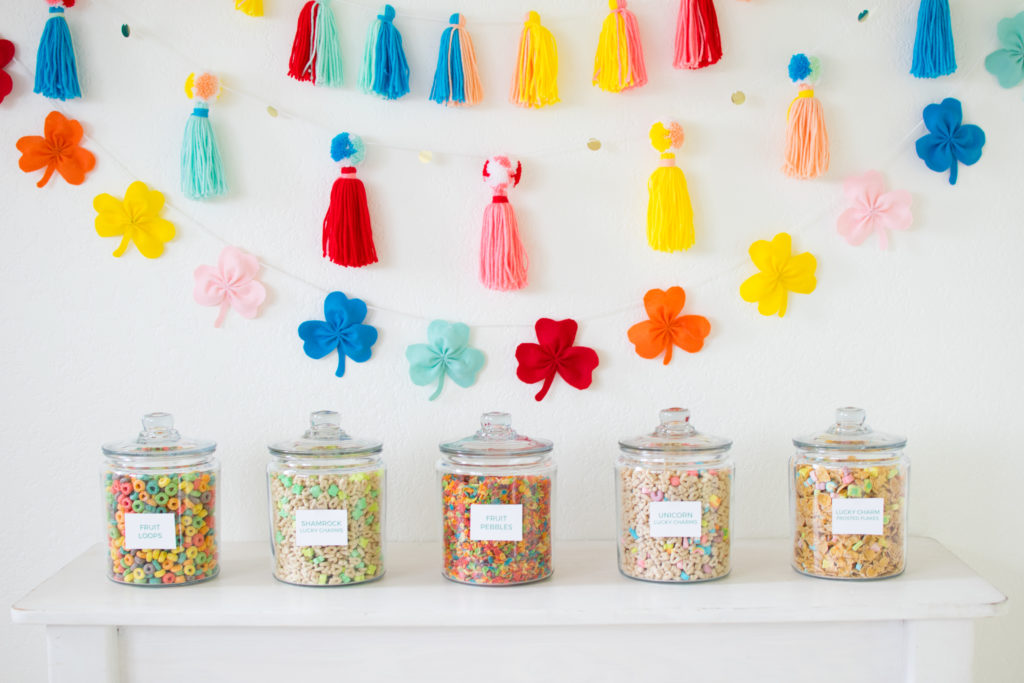 If you have jars with lids, you can use them to display your cereal. They are my favorite because they keep the cereal fresh and it's easy to just put them back in our pantry if there's any leftovers.
After filling up the jars, I bury small plastic scoops into the cereal and close the jar until it's time for the party! Let's not forget to add the cereal labels so the kids (and adults) know exactly what they are getting.
DOWNLOAD YOUR CEREAL LABELS BELOW: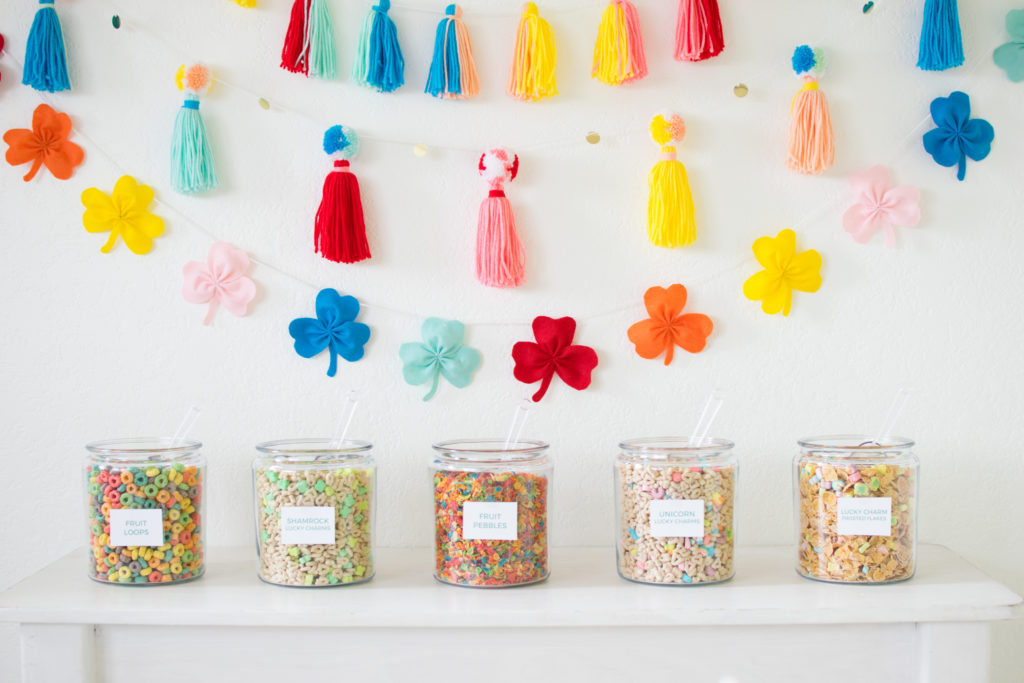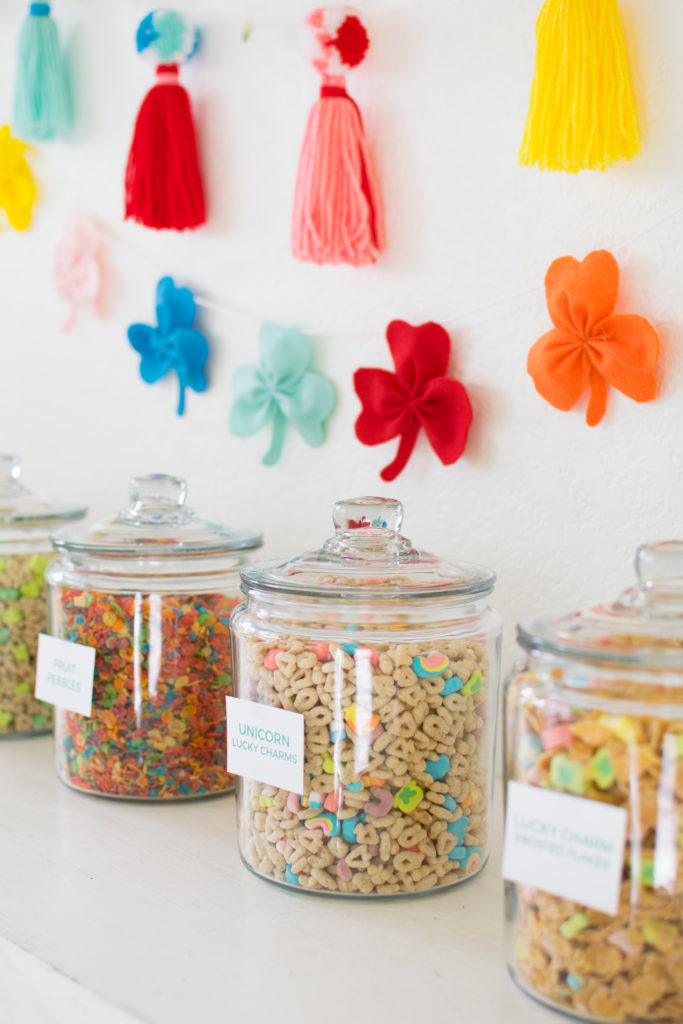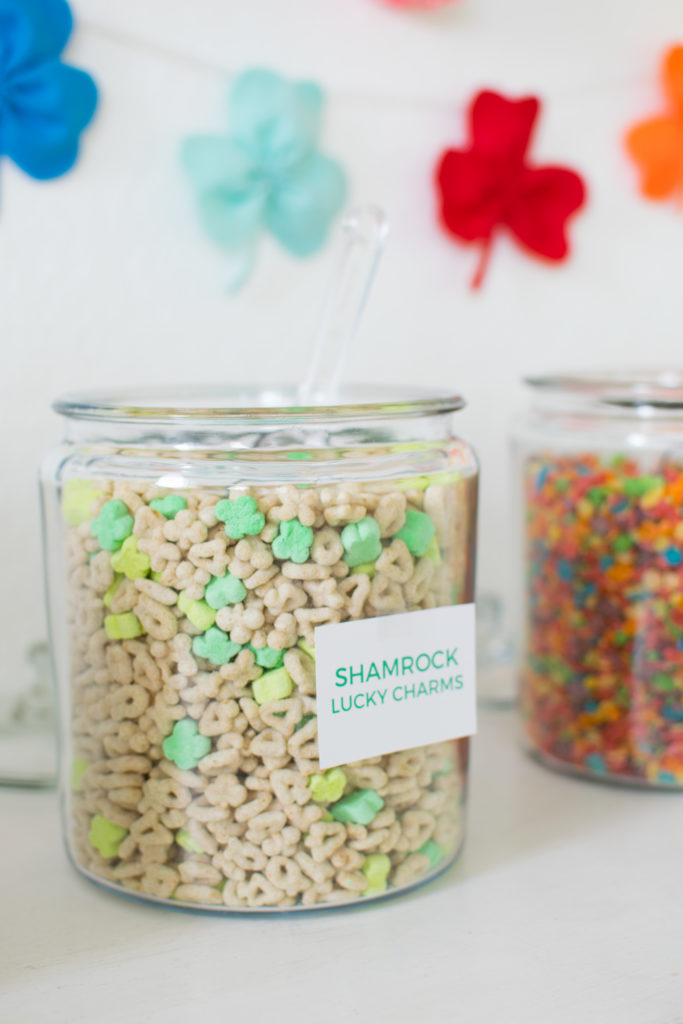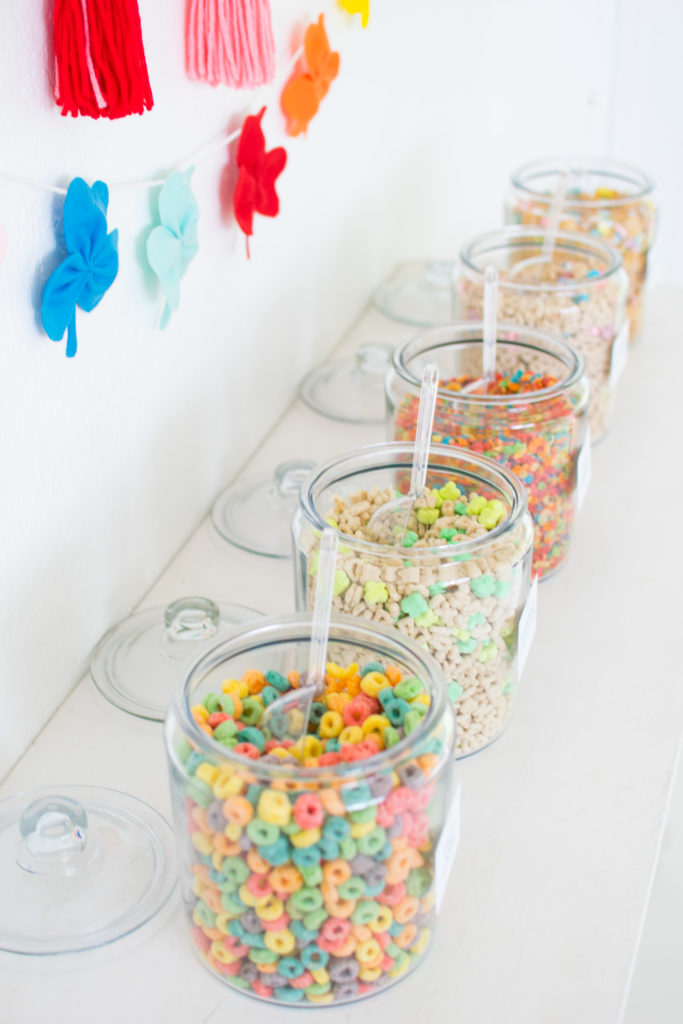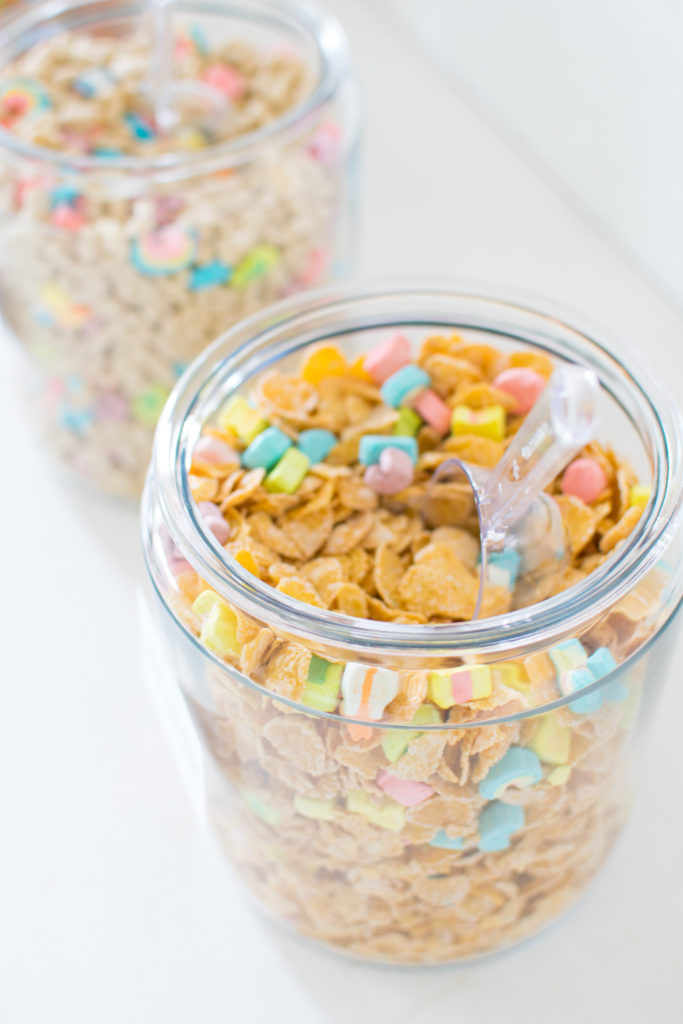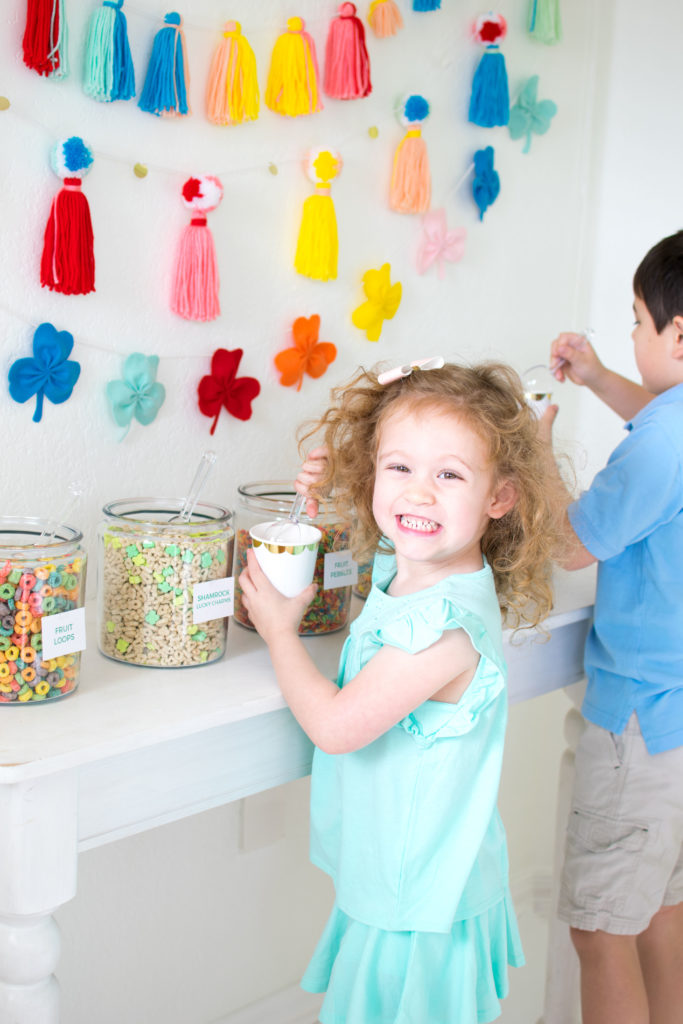 As a backdrop idea, these colorful garlands will definitely add a clean & fun touch to your cereal station. Fancy Flamingo Design custom made the pompom and tassel garlands for us. Aren't they stunning? And I made the rainbow shamrock one. You can get the step by step tutorial and make your own!
MAKE YOUR OWN RAINBOW SHAMROCK GARLAND HERE!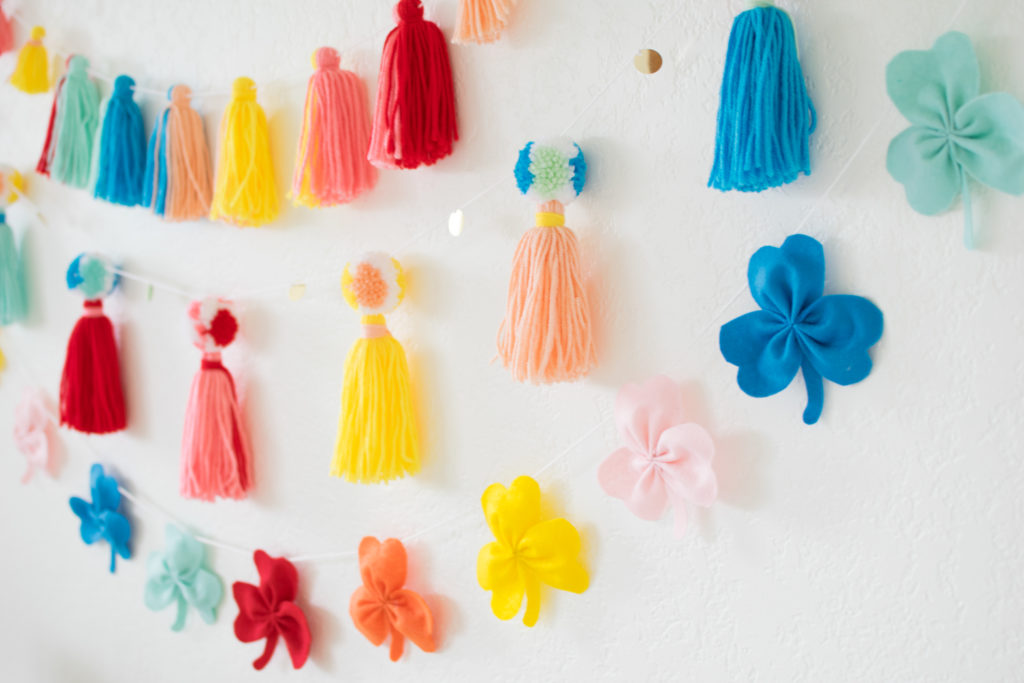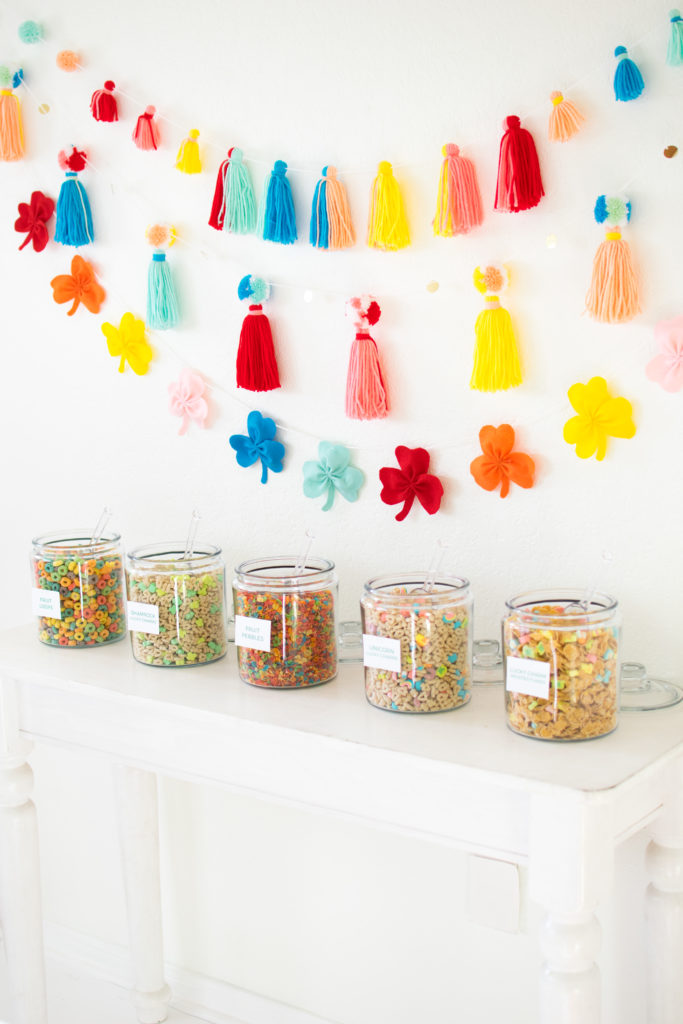 Serve the milk in a pitcher and make sure you have bowls, cups, spoons and napkins available!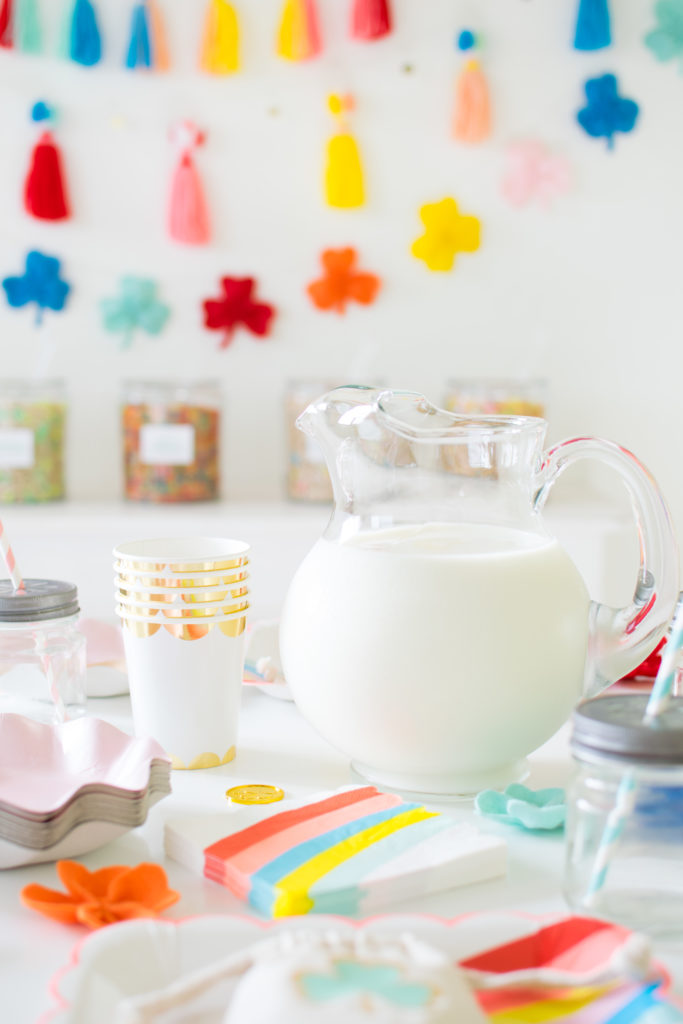 The rainbow paper plates make the perfect chargers for your bowls.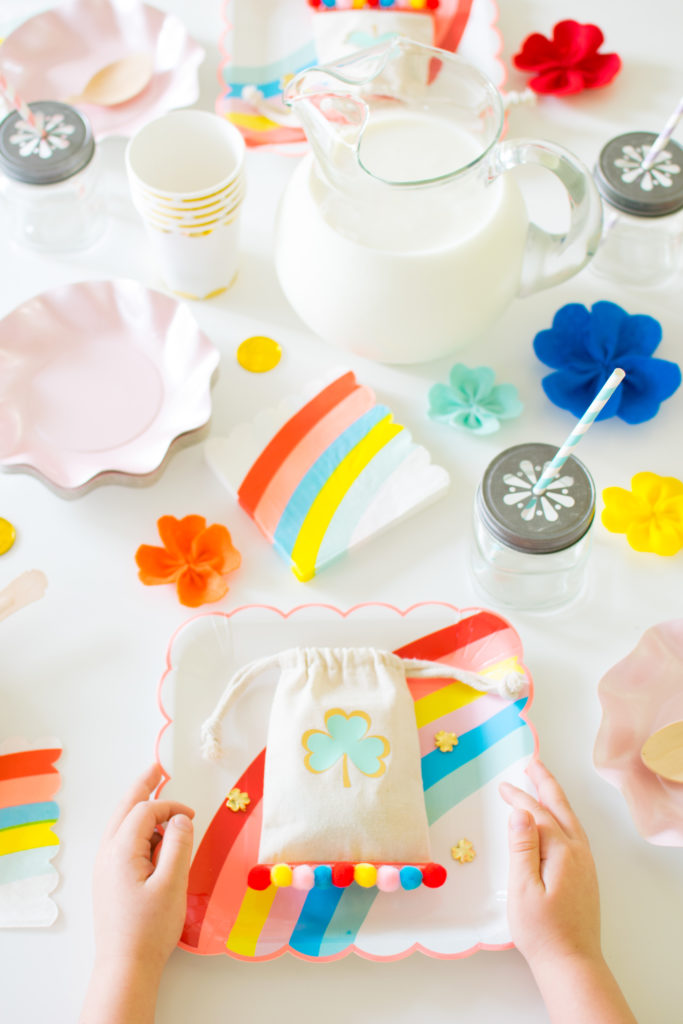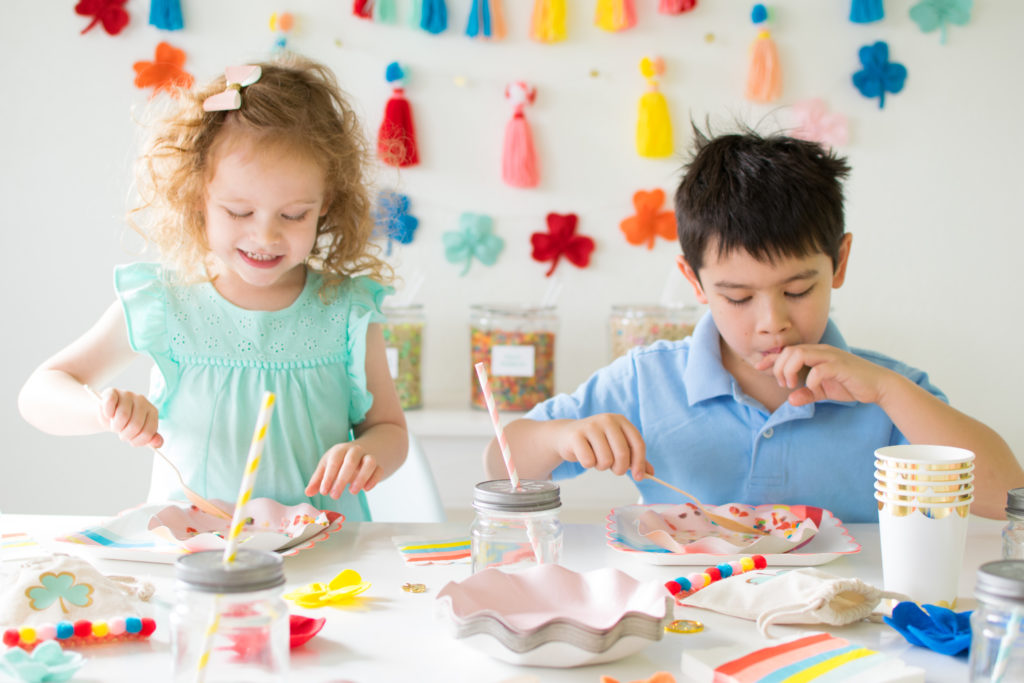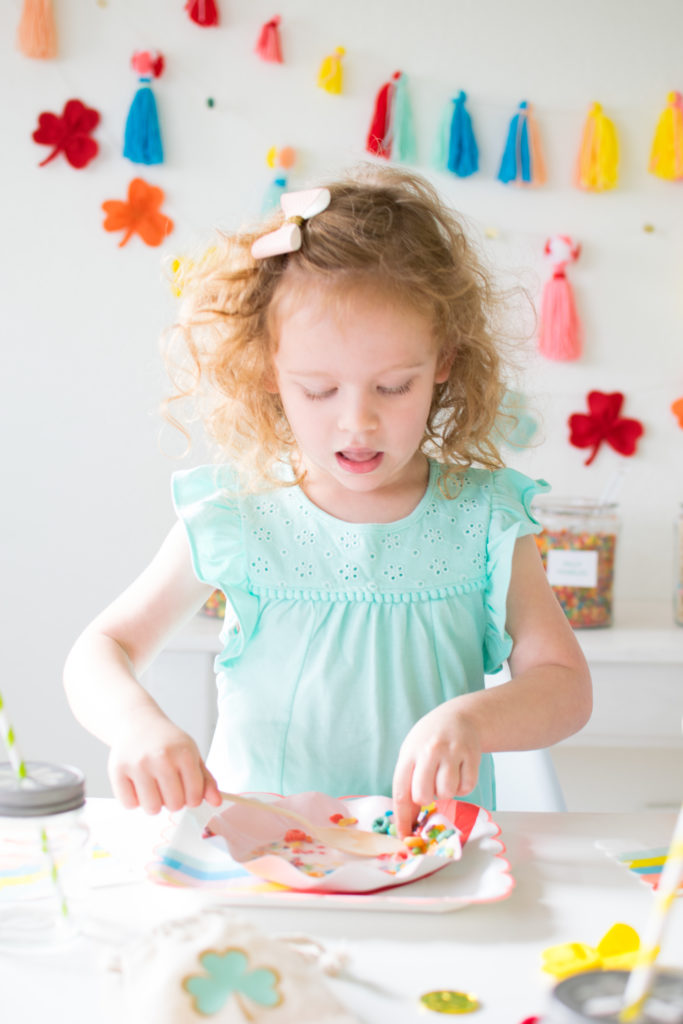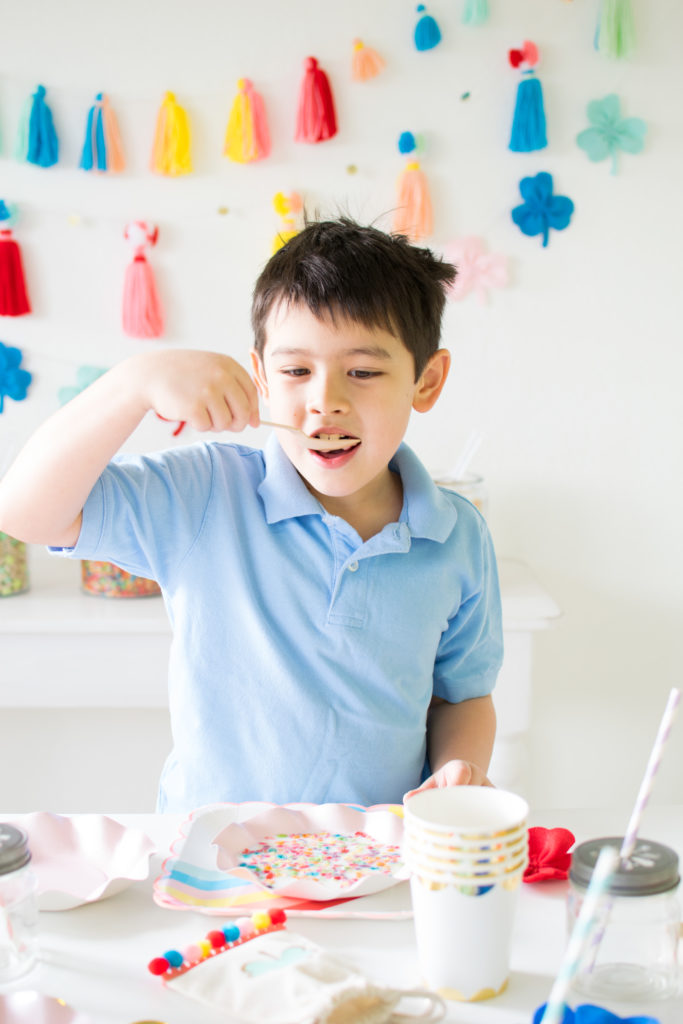 Fill up goodie bags with Saint Patrick's Day treats, such as chocolate coins and lucky charm lip balm. They are fun and so inexpensive!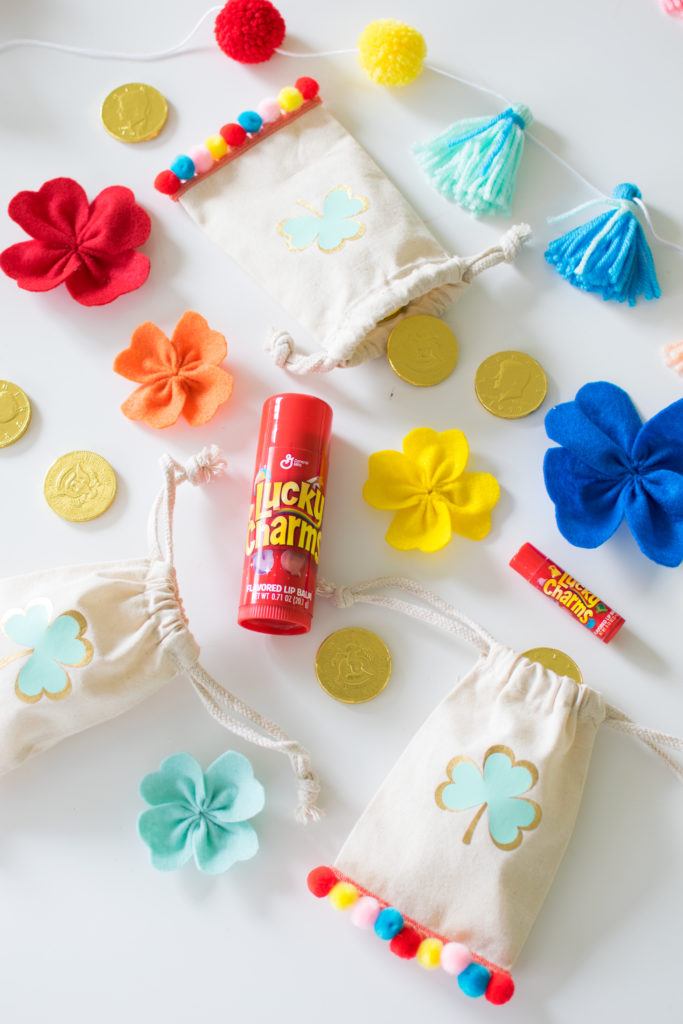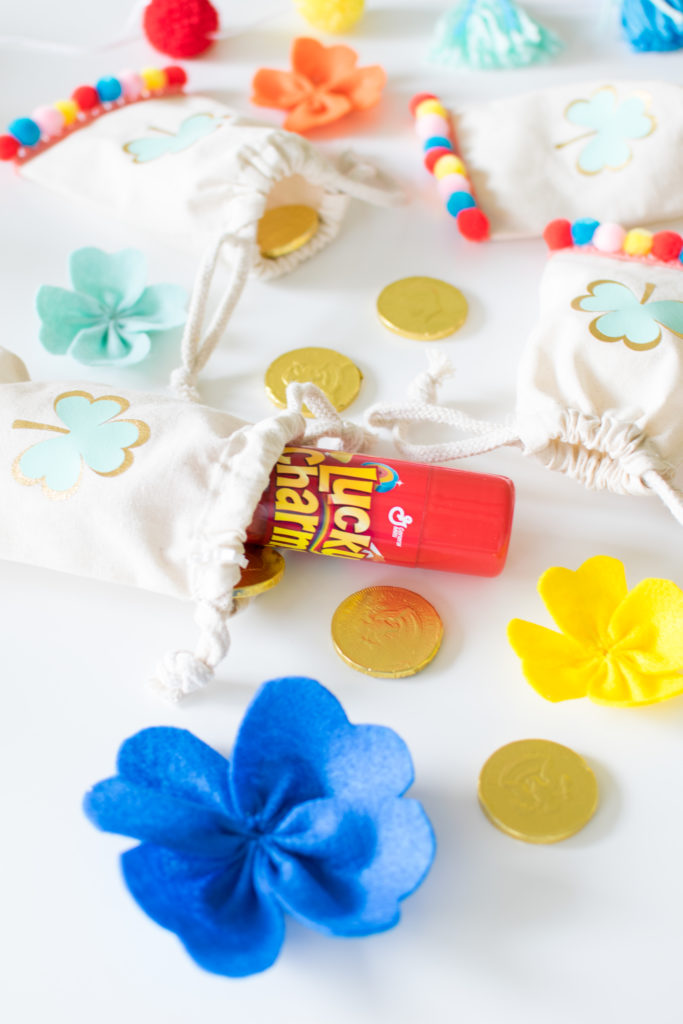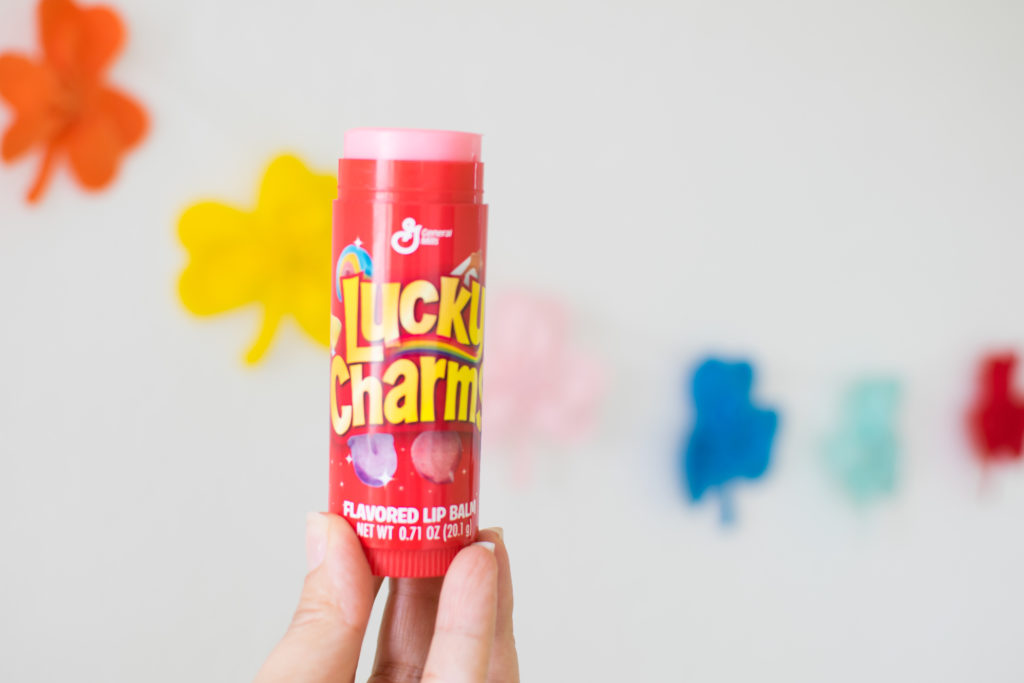 I hope this post inspires you to create your own Cereal Station to celebrate Saint Patrick's Day! Remember to be easy on yourself and enjoy these precious moments and memories you will be making with your kids! May the luck of Irish be with you!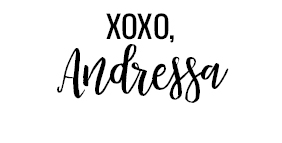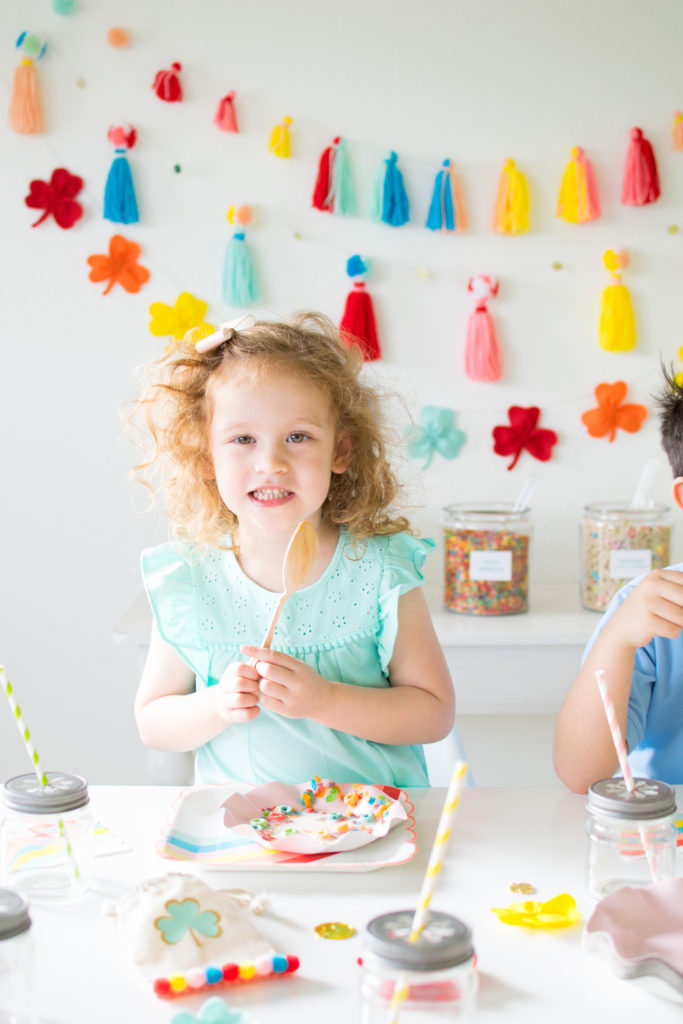 Styling & Photography: Andressa Hara of Twinkle Twinkle Little Party
Pompom and Tassel Garlands:
Pink Ruffle Bowls:
Rainbow plates & napkins, paper cups:
Custom Shamrock with rainbow pompoms goodie bags:
PIN FOR LATER