This post is sponsored by Paramount Pictures. All opinions stated are my own.
Paw Patrol is on a big mission! Have you watched Paw Patrol: The Movie? It's SO much fun, my friends!
"The PAW Patrol is off to Adventure City to save its citizens from Mayor Humdinger's dangerous plans! The challenge of life in the big city and a series of high-stakes rescues will push the pups to their limits as they learn what it means to be true heroes."
My kids love all the pups, but they fell in love with Liberty! They loved this movie so much, they watched it twice on our family movie night and decided to wake up the following morning at 5 a.m. to watch it again before going to school.
If you haven't watched it yet, I highly recommend making it a special family movie night complete with popcorn. To get the kids even more excited, you can print these fun DIY Paw Patrol Movie Tickets for the kids!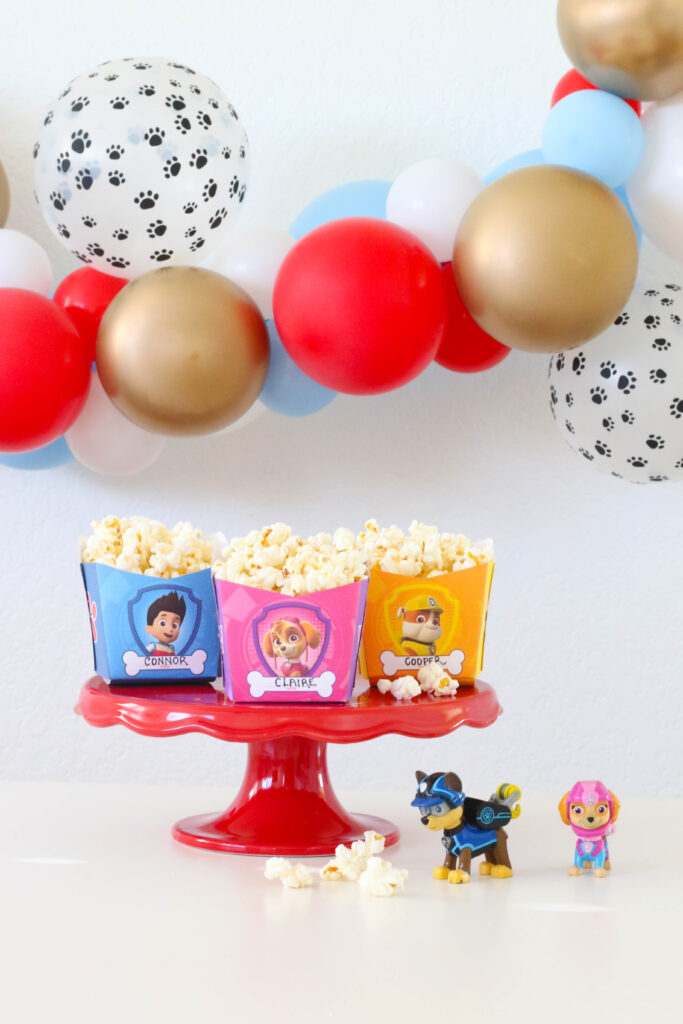 If time permits, a fun Paw Patrol craft to do with the kids after watching the movie. The kids colored and created their own Paw Patrol Badges.
To make this craft is simple. I printed this template on white cardstock. The kids used crayons, scissors and glue. They finished it off by adding ribbon.
We also worked on a second simple craft – a Paw Patrol Badge of Honor!
Supplies needed:
Tissue Paper
2″ Paw Patrol Tag
Paw print ribbon
Glue
Scissors
Directions:
Cut a stack of two tissue paper sheets (4×10).
Fold your stack to look like an accordion.
Glue Paw Patrol Tag on top of your accordion.
Finish up your badge by adding the tails (Two 3.5″ ribbon strips). Cut small triangles from the bottom of the ribbon strips. Glue tails on the back of the badge.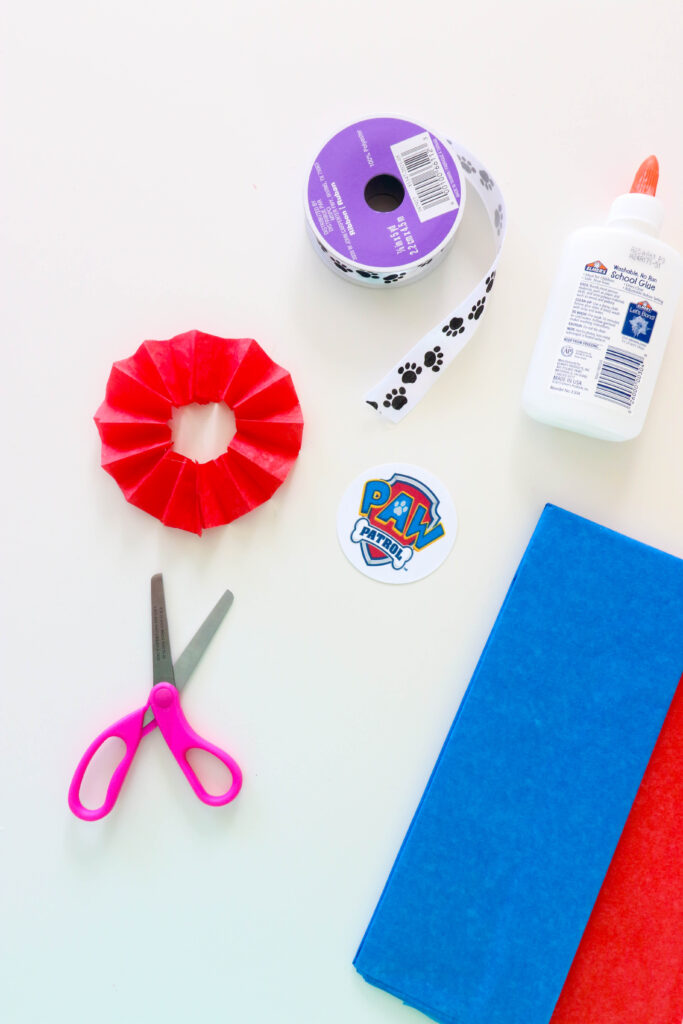 Have fun with the kids and watch Paw Patrol: The Movie! Now available on digital!